After all that feasting during Chinese New Year, embarking on a keto diet is no easy task, given its restrictive list of what you can and cannot consume. As with any diet, we know it can be hard to stick to it, especially since most meals tend to be high in carbs. So why not turn to some of the best keto meal delivery places in Singapore that'll ensure you don't stray from your keto diet plan. Whether for lunch or dinner at home, rest assured that these delicious keto-friendly meals will reach you in a jiffy!
What is a keto diet?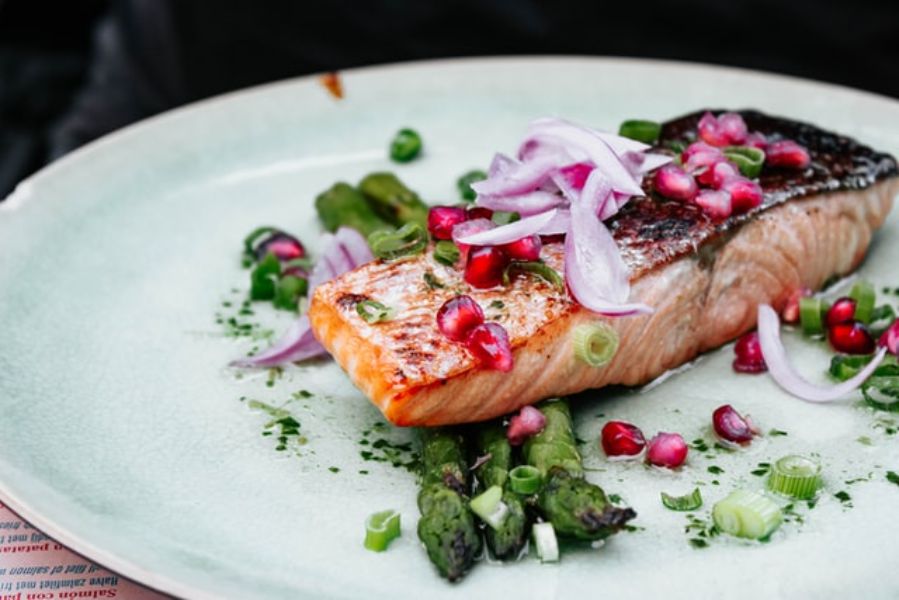 A keto diet is a low carb, high-fat diet (LCHF) that focuses on foods that provide a lot of healthful fats, adequate amounts of protein, and very few carbohydrates. The goal is to get more calories from fat than from carbs. With almost all carbs removed from the diet, it may seem there is little you can eat. But that's where you're wrong. A ketogenic diet incorporates a bunch of nutritious food groups. You can have:
Fatty

seafood

(like salmon and tuna) 

Non-starchy

vegetables

(like cauliflower, broccoli and cabbage) 

Most

nuts

High-fat

dairy

(like cheese, butter and Greek yoghurt)

Oils (like olive oil, avocado oil and

ghee

)
Meanwhile, avoid foods that have sugar and starches. That means you'd probably have to give up on your favourite bread, rice or pasta. You'll also have to cut down on sugary drinks, including alcohol. Remember, the aim is for the body to burn fat for fuel rather than burn glucose that comes from the carbs we intake.
What are the health benefits of a keto diet?
A keto diet helps your body become healthier in more than one way! According to Medical News Today, here are some benefits of a keto meal plan in Singapore:
Promotes weight loss by boosting metabolism and reducing appetite 

Improves acne and skin conditions 

Improves heart health 

Reduce the risk of certain cancers 

Protects the brain and nerve cells

Improves mental concentration
How long should a keto diet last?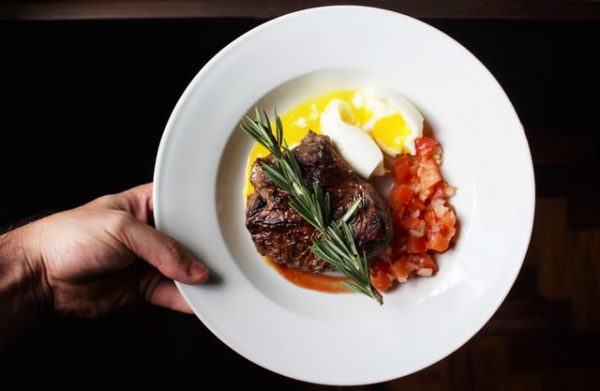 Experts recommend that a keto diet should last anywhere between three to six months at maximum though some people opt to cycle in and out of the diet throughout the year. This is because nutrient deficiencies may be possible if you're on it for too long.
Keto meal delivery spots in Singapore
1. Yolo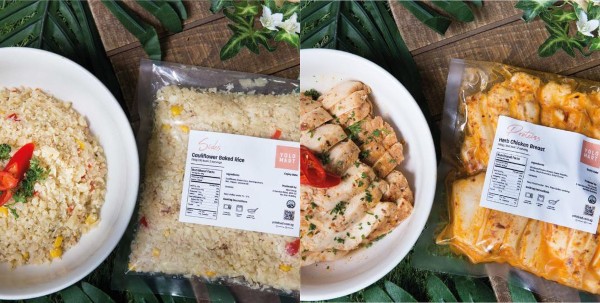 Whip up your keto meals at home with staples like the Cauliflower Rice and Herb Chicken Breast (both available on YoloFoods). Apart from these ingredients, we also spy yummy ready-to-eat meals like Rendang Chicken with Brown Rice and Curry Roasted Cauliflower and Beef Bolognese Pasta with Mushroom Ragout (both available on YoloFoods). Alternatively, you can choose from their keto meal plans in Singapore. Pick from their four different meal plans, which target different needs such as weight loss, clean eating and muscle gain. Yolo's meal plans are curated by certified nutritionists so you can trust that your health will be in good hands here.
Price: Half day plan from $13.90
Delivery fee: $3.50/day (free delivery for full-day plans)
2. AMGD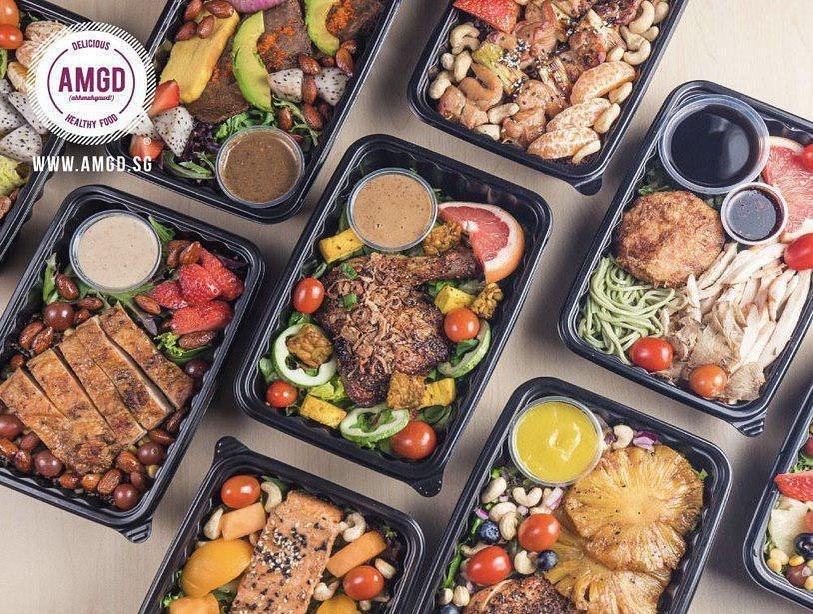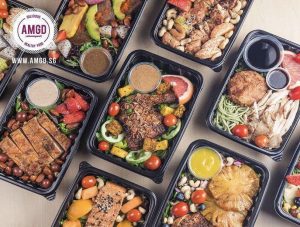 AMGD stands for Ahhmahgawd! and is exactly how the company wants to make you feel after eating their healthy and wholesome meals. Working with a team of dedicated nutritionists, you can find meals that suit whichever healthy meal plan you're on. The keto-designed ones such as AlwaysBeThere (a keto roasted chicken dish) or SongForL (a cajun chicken bento) serve up less than 15g of carbs. Sign up for the AMGD Pass, a pay-per-use-meal-credit system.
Price: Starting from $8.90/meal (the more credits you buy, the cheaper your meal gets)
Delivery fee: $2.50 (one meal), free delivery if you get more than two meals

3. Lean Bento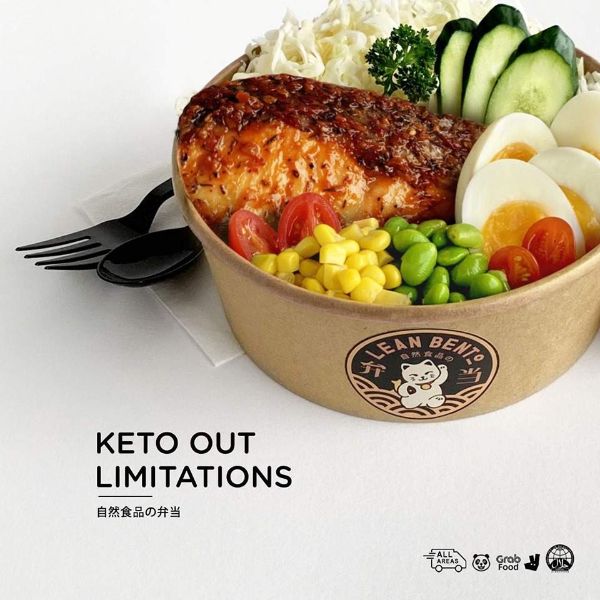 Lean Bento is a halal-certified keto meal delivery vendor in Singapore that offers aesthetically pleasing meals to help your dietary goals! Look out for keto-friendly meals like the Low-Carb Roast Chicken Pure Egg Noodle (13g carbs) or the Low-Carb Sous Vide Salmon Zucchini Udon (15g carbs) for a dash of Asian flavour. Lean Bento also offers keto meal plans in Singapore that come with a protein dessert and healthy beverages like Fresh Ginger Lemongrass. The best part is, you can pre-select your meals for your plan so you know what to expect! 
Price: Low-carb bento from $12.90
Delivery fee: Islandwide delivery available for min $25 spent (delivery rates are location-dependent)
4. FitThree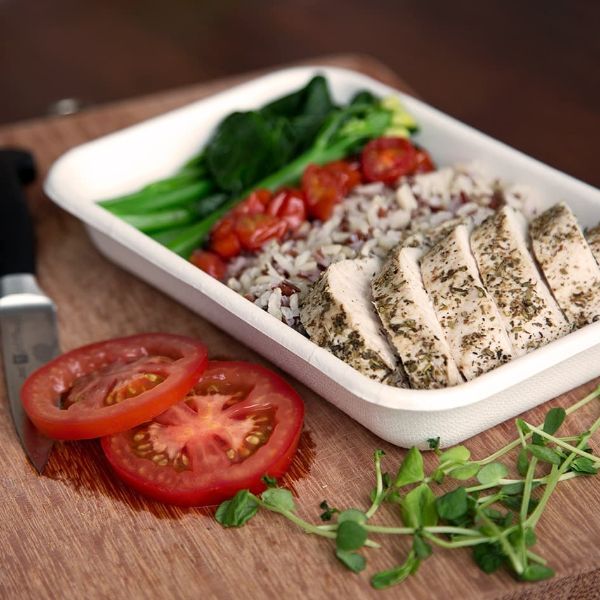 Not many keto meal vendors in Singapore deliver to non-residential areas. So if you're looking for your meals to reach your gym, yoga studio or even office, then you should try out FitThree, where the food will be delivered to your preferred pick up spot! FitThree has a rotating menu with items like Beef Lasagna and Spanish Chicken with Chorizo. Apart from low-carb meals, they also offer vegetarian meals and well-balanced omnitarian meals. Simply order online and pick between the three-day, five-day meal delivery plan or ala-carte meals. Once you've received your meals, store them in the fridge and pop them into a microwave when you're ready to eat!
Price: From $13.40/meal
Delivery fee: $3.50
5. Fresher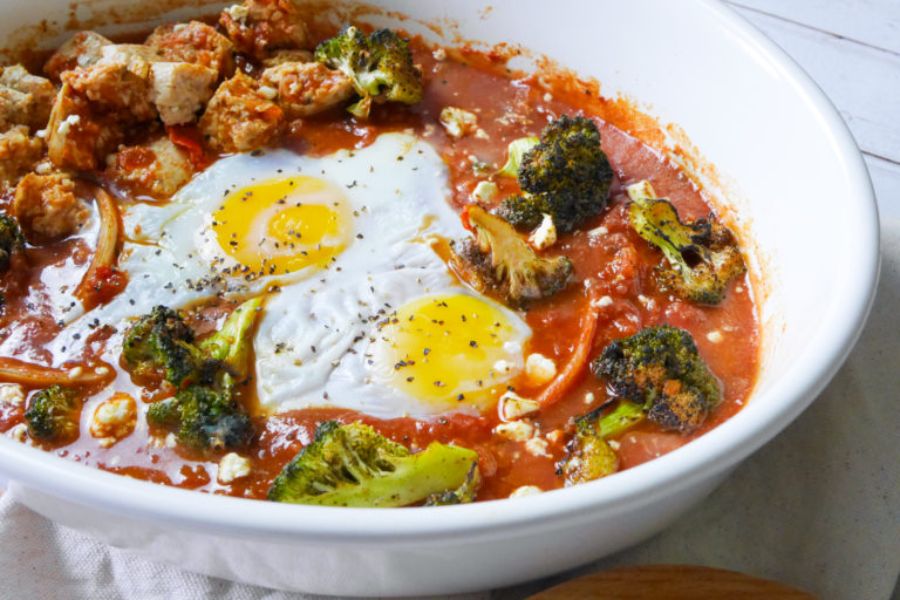 The good people at Fresher use the highest quality and freshest of ingredients to make keto-friendly dishes — all at affordable prices! Case in point: their Roasted Tomato Shakshuka with Two Poached Eggs, all of which has only 18g of carbs. You'd also appreciate that your meal from Fresher can be refrigerated or frozen depending on how soon you want to eat it. For example, if you want to eat it within the day, just refrigerate it. Otherwise, keep it chilled at up to five degree-Celsius. This way, it'll stay good for up to four days!
Price: From $11.20
Delivery fee: $15 (min spend of $50)

6. Keto Eato Sg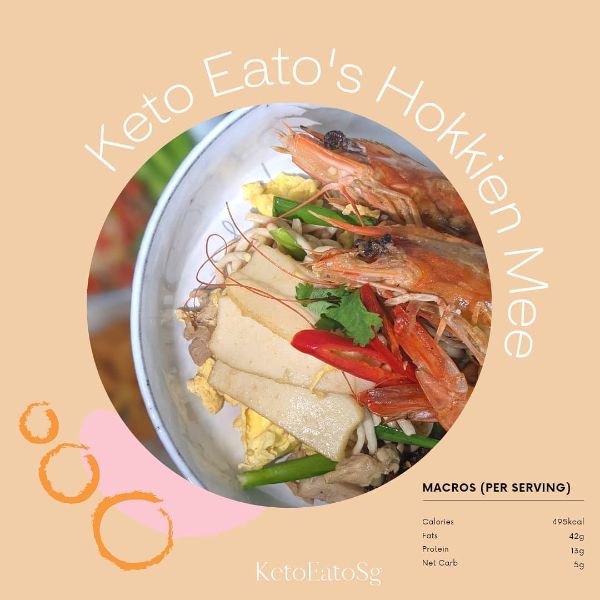 As one of the best keto meal delivery places in Singapore, Keto Eato Sg dishes out local delights like laksa, Hokkien mee and more with a keto twist. You'll also appreciate the macro count that's clearly stated with each meal, showing how many calories, fat, carbs and proteins you're getting with every bite. You can choose to order from their weekly meals or subscribe to their keto meal plans in Singapore which include meals for the entire month. Did we also mention that this spot is Muslim-owned? Perfect for those looking for halal keto meals.
Price: Meals from $12.90 (dependent on the menu of the week)
Delivery fee: $8
7. Ketomei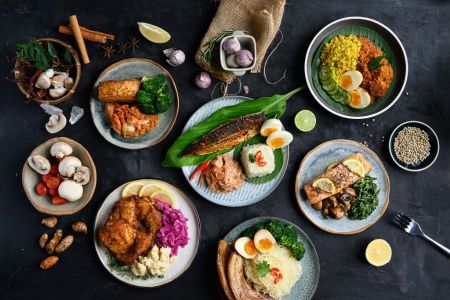 Ketomei is a keto meal delivery service in Singapore that sets you on a clear path to success. Choose from their one week, three weeks, or six weeks keto meal plans in Singapore which contain 75% fat, 20% protein and 5% carbs. All ingredients are of the highest quality and cooked to perfection by chefs, so rest assured that you're served nothing but the best! Look forward to yummy options ranging from Asian to Western-like Salted Egg Chicken, Livornese Seabass and Tandoori Chicken. Psst, they also have a separate menu for keto desserts! 
Price: $180 (one-week meal plan, for 12 meals)
Delivery fee: $12
8. Keto Indulgence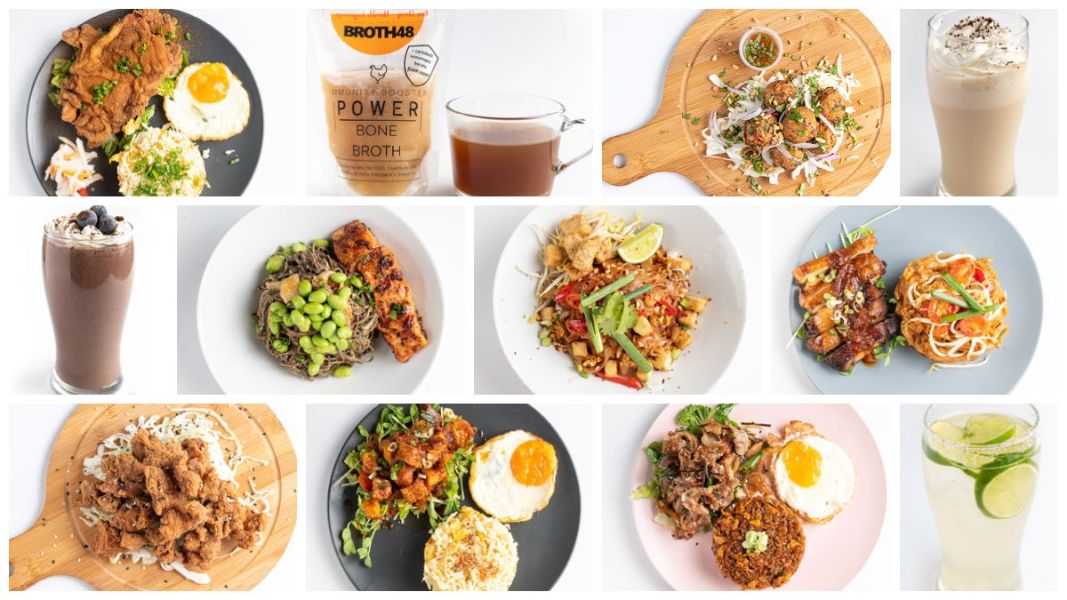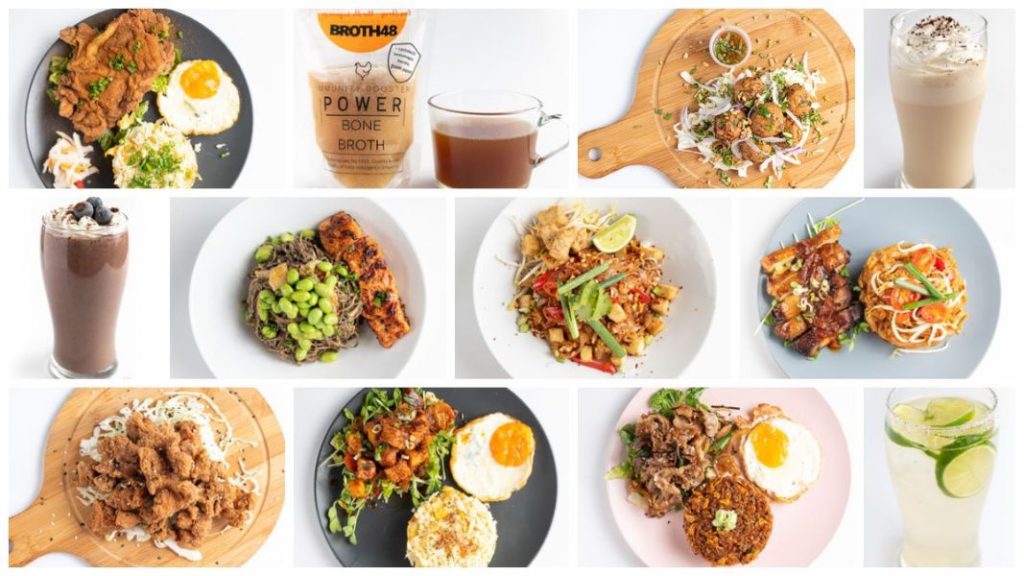 Not sure if a keto meal plan is something you can commit to? Keto Indulgence understands this and offers a useful trial meal plan which includes one meal a day for three days. From local to western and even vegetarian options, the meals here will cater to all taste buds. We spied dishes like Beef Bulgogi Konjac Bibimbap, Penang Prawn Oat Fibre Char Kway Teow and a baked salmon and roasted cauliflower dish. This keto meal delivery vendor in Singapore is also well-known for its nutritious bone broth which is a protein-packed health supplement! 
Price: Trial Meal Plan (three days): $15.50 (one meal/day)
Delivery fee: From $12
9.  Eatable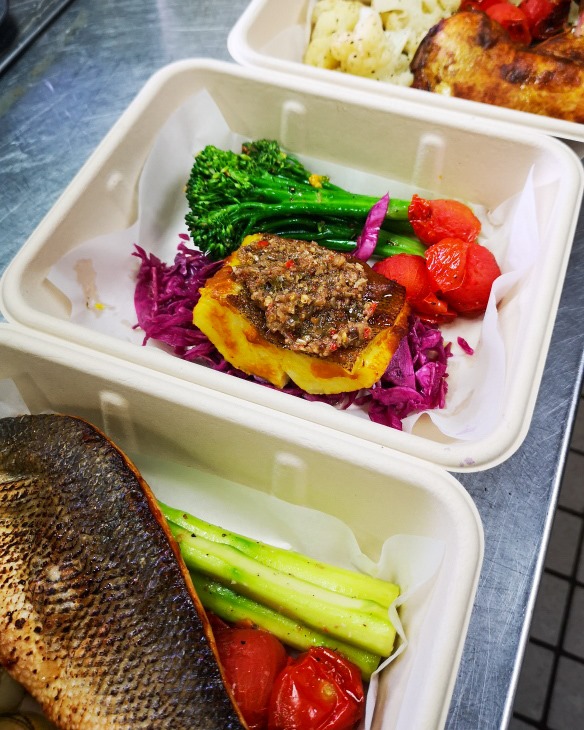 While it is a relative newcomer to the keto meal delivery scene in Singapore, Eatable packs a punch in terms of its quality and quantity. You'll love their wide offerings of a la carte keto meal options such as Hong Kong Style Curry Brisket and the Char Siew Konjac Fried Rice which is made to be delivered warm and fresh. Otherwise, be sure to subscribe to their keto meal plans where you choose between a one or two week plan and have your lunches and dinners delivered right to your doorstep daily! 
Price: From $10
Delivery fee: $8 (free delivery for meal plans above $150)
10. Nutrition Kitchen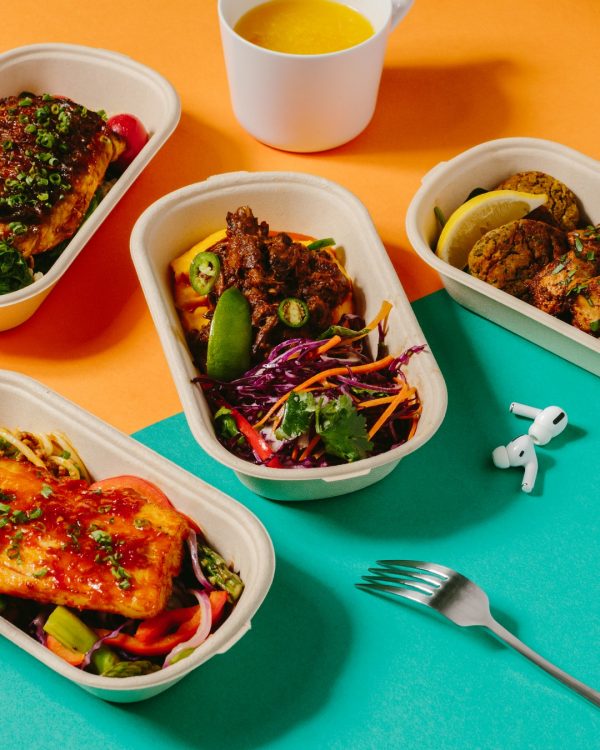 It can be hard to count the exact amount of protein, fats and carbs you consume at each meal. Thankfully, Nutrition Kitchen does the math for you! This keto delivery service in Singapore offers a wide variety of keto food for all your meals, including Huevos Rancheros & Scrambled Eggs for breakfast and Green Mango and Coconut Chicken Curry for dinner. With four different keto meal plans to choose from every week, you can curate your plan based on whether you want to lose weight or gain muscle.
Price: From $13.80/meal
Delivery fee: $9
11. Eat Fit Meal Prep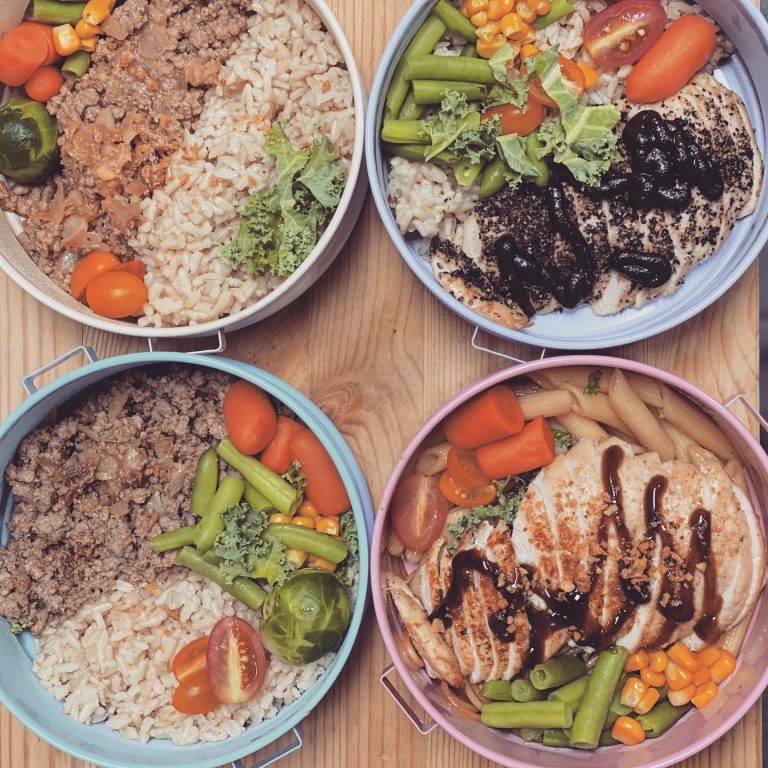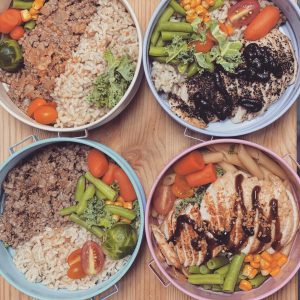 Eat Fit Meal Prep changes your health and wellness game by delivering delicious, ready-to-eat meals to your doorstep. Eat Fit Meal Prep is founded with the intention of providing healthy meals accessible to all without breaking the bank. All you have to do is pick 6 to 9 meals a week and they will have it all delivered to you! Best of all, the nutritional information are all available on their website, meaning you will know what exactly goes into your body. Feel free to customise your meals with a wide variety of ingredients offered from low-carb cauliflower rice to New Zealand Ribeye. You definitely will hit your macro goals and eating keto will be one yummy experience for you!
Price: From $10.90/meal
Delivery fee: $3
(Bonus) Best keto dessert delivery places in Singapore 
12. Seriously Keto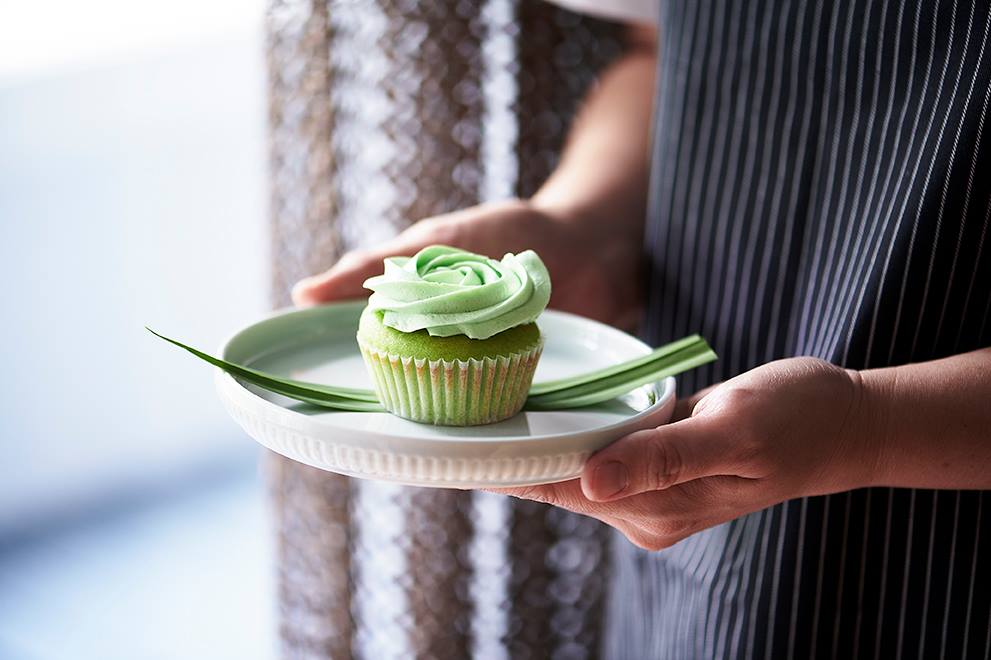 Seriously Keto is Singapore's first dedicated ketogenic bakery and we think it has a right to be included on this list of keto meal delivery spots in Singapore. After all, their goodies have zero sugar, low carb, high fat and moderate protein servings. The Pandan cupcake (pictured above) features a smooth sponge cake with their keto-friendly kaya, called Kaya Kryptonite. Their Condensed Milky Way spread is another keto-friendly option made from Himalayan Pink Salt and can be added as a sweetener in your morning cuppa or tea.
Price: Cupcakes from $5.90
Delivery fee: $15
13. Annabella Patisserie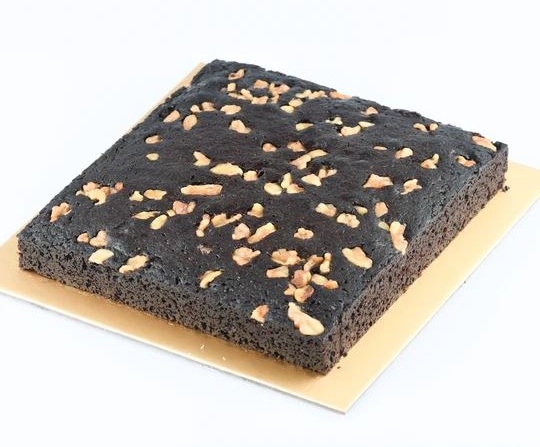 Annabella Patisserie may be well known for its delicious bakes but its keto desserts are worth a shot too! In particular, we love their Sugar Free Walnut Brownie (available on Annabella Patisserie) which contains low carbs and is gluten-free – a great healthy complement to your keto meal. You can also consider their Sugar Free Tiramisu and Original Burnt Cheesecake (both available on Annabella Patisserie) that promise to taste as good, if not better than, the usual sugared version. The cakes are alcohol-free, so it is enjoyable for all even if you're not on a low carb diet! 
Price: From $29.90
Delivery fee: $3.99 (free delivery for orders above $40)
Embark on a keto meal delivery plan in Singapore today! 
Armed with this list of keto meal delivery places in Singapore, it'll be much easier for you to stick to the diet. Alternatively, start eating healthy with the help of any of these yummy Tingkat delivery options and the best protein powders for muscle gain. Alongside nutritious meals, it's also important to exercise regularly. You can do so at these 24-hour gyms or engage some of the best personal trainers in Singapore to help you achieve your dream bod!
This article was updated on 16 March 2022. Additional research done by Gabriel Choo.
---
New to Shopee? Get $7 off (min. spend $15) with code*: KETO7OFF
*TNC Applies. Valid for new users from 19 to 26 Mar only.