What is a keto diet? It's a low carb, high-fat diet (LCHF) with medium levels of protein and it can help in weight loss, increases alertness and boosts metabolism. However, as with any diet, we know it can be hard to stick to it, especially with meals in Singapore which tend to be high in carbs. So why not turn to some of the best keto meal delivery places in Singapore that'll ensure you don't stray from your keto diet plan. Whether for lunch or dinner at home, rest assured these keto-friendly meals will reach you in a jiffy!
What can you eat on a keto diet?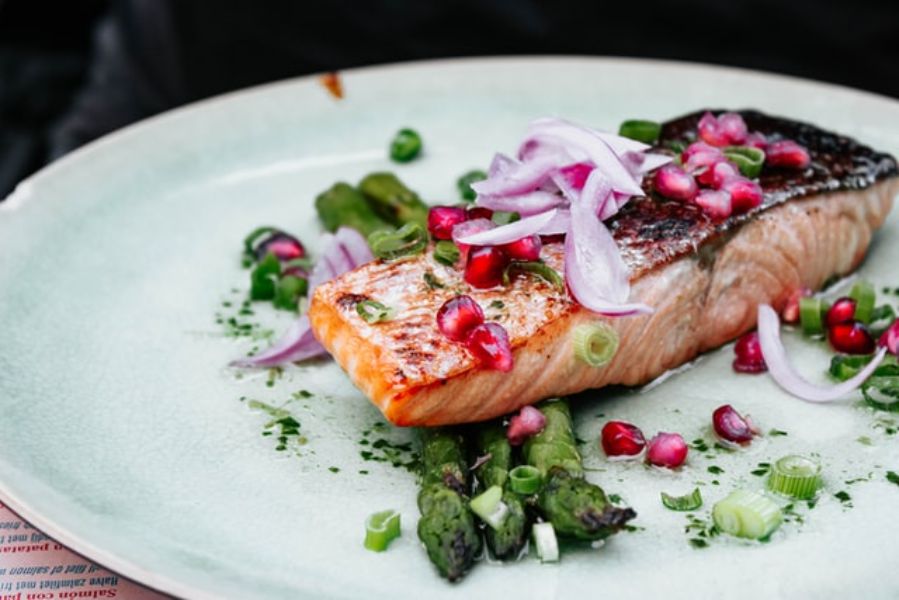 With almost all carbs removed from the diet, it may seem there is little you can eat. But that's where you're wrong. A ketogenic diet incorporates a bunch of nutritious food groups. You can have:
Meat

Eggs

Fatty seafood (like salmon and tuna) 

Non-starchy vegetables (like cauliflower, broccoli and cabbage) 

Most nuts

High fat dairy (like cheese, butter and Greek yoghurt)

Oils (like olive oil, avocado oil and

ghee

)



Meanwhile, avoid foods that have sugar and starches. That means you'd probably have to give up on your favourite bread, rice or pasta. You'll also have to cut down on sugary drinks, including alcohol. Remember, the aim is for the body to burn fat for fuel rather than burn glucose that comes from the carbs we intake.
Keto meal delivery spots in Singapore
1. Yolo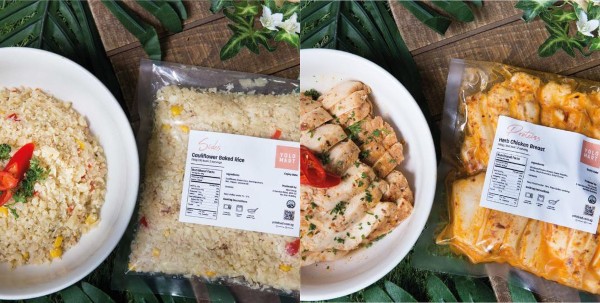 Too busy to prep meals but know exactly what you need in your keto meal? Let Yolo prep and deliver the ingredients to you for an easier cooking time! Order staples like Cauliflower Rice by YOLO and Herb Chicken Breast by YOLO (both available on YoloFoods) and whip up your own keto meals at home. Apart from these ingredients, we also spy sauces, dairy and eggs and ready to eat meals too!

Alternatively, if you still prefer to get meals delivered to you then choose from their keto meal plans in Singapore. Pick from five-day, 10-day or a 30-day meal plan and choose between half day and full day plans too! Yolo's meal plans are curated by certified nutritionists and executive chefs so you can trust that your health will be in good hands here.

Price: Half day plan from $13.90
Delivery fee: $3.50/day (free delivery for full day plans)
2. AMGD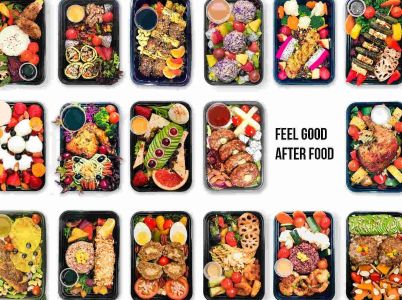 AMGD stands for Ahhmahgawd! and is exactly how the company wants to make you feel after eating their healthy and wholesome meals. Working closely with a team of dedicated chefs and nutritionists, you can find meals that suit whichever healthy meal plan you're on, including the keto diet.

Like all their meals, the keto-designed ones have cute catchy names. Dig into AlwaysBeThere, a keto roasted chicken dish or SongForL– a cajun chicken bento. Both have less than 15g of carbs. Sign up for the AMGD Pass, a pay-per-use-meal-credit system.

Price: Starting from $12 – $17/meal (the more credits you buy, the cheaper your meal gets)
Delivery fee: $2.50 (1 meal), Free delivery if you get more than 2 meals

3. Lean Bento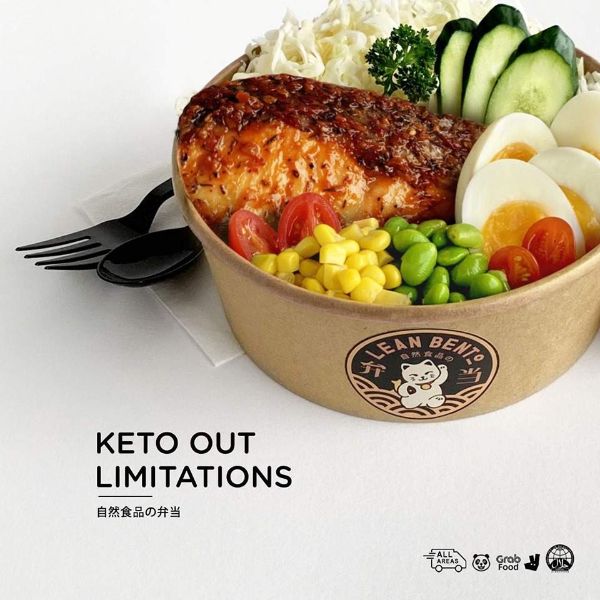 Love bento meals? This halal-certified keto meal delivery place in Singapore offers aesthetically pleasing and tasty meals to help you reach your dietary goals! Look out for keto-friendly meal options like their Low-Carb Roast Chicken Pure Egg Noodle (13g carbs) or the Low-Carb Sous Vide Salmon Zucchini Udon (15g carbs) for a dash of Asian flavour.

Lean Bento also offers keto meal plans in Singapore! Their three, five or seven day meal plans come with a protein dessert and healthy beverages like Fresh Goji Snow Fungus and Fresh Ginger Lemongrass. The best part is, you can pre-select your meals for your plan so you know what to expect! 
Price: Low-carb bento from $12.90
Delivery fee: Islandwide delivery available for min $25 spent. Delivery rates are location dependent.

4. FitThree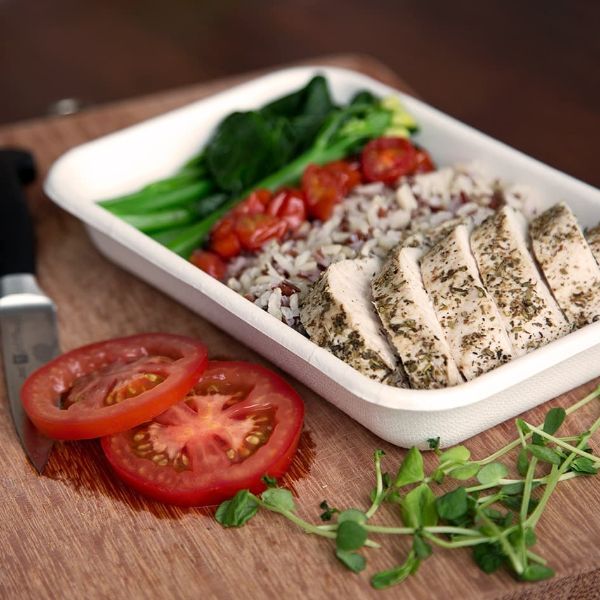 Are you on the keto-diet to complement your active lifestyle? FitThree is a keto meal delivery service in Singapore that delivers to your gym too! With rotating menu items, you definitely won't get bored. Choose from meals like Beef Lasagna and Spanish Chicken with Chorizo. Apart from low-carb meals, they also offer vegetarian meals and well-balanced omnitarian (regular) meals.
Simply order online and pick between the three-day, five-day meal delivery plan or ala-carte meals. Delivery is twice a week on Monday and Thursday. Once you've received your meals, store them in the fridge and pop them into a microwave when you're ready to eat!

Price: From $13.40/meal
Delivery fee: $3.50
5. Fresher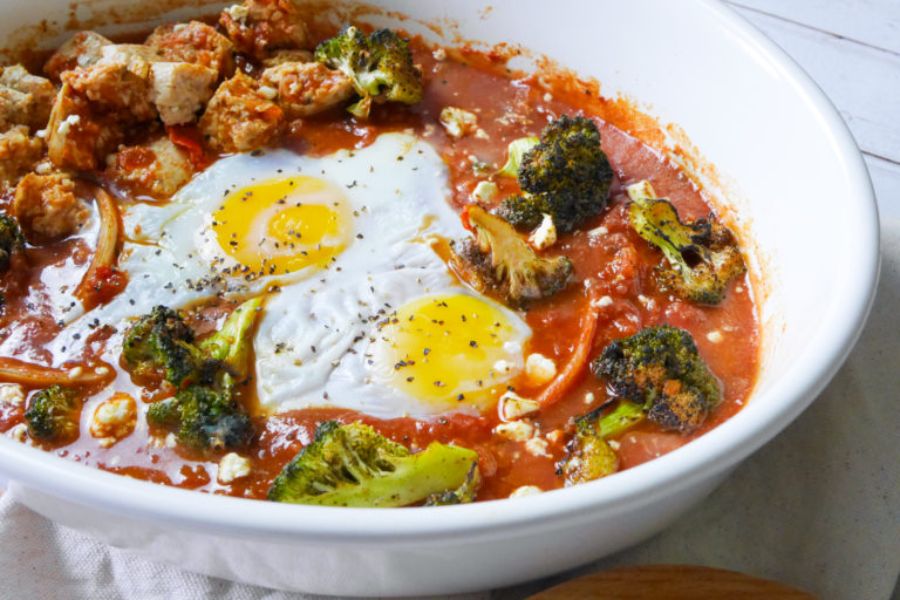 The good people at Fresher use the highest quality and freshest of ingredients to make keto-friendly dishes — all at affordable prices! Doesn't the Roasted Tomato Shakshuka with Two Poached Eggs pictured above look delish? It includes homemade lean chicken sausages, peppers and feta crumble, all of which has only 18g of carbs! Who says you can't have mac n cheese while on a keto diet? Fresher has also crafted a low-carb mac n cheese with just 19g carbs!

You'd also appreciate that your meal from Fresher can be refrigerated or freezed depending on how soon you want to eat it. For example, if you want to eat it within the day, just refrigerate it. Otherwise, keep it chilled at up to five degree-Celsius. This way, it'll stay good for up to four days!

Price: From $11.20
Delivery fee: $15 (min spend of $50)

6. Keto Eato Sg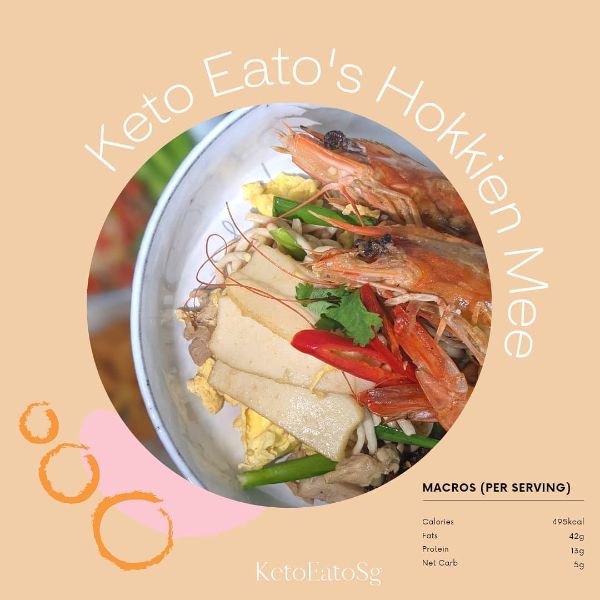 Let Keto Eato Sg guide you on your ketogenic journey. The folks at this keto meal delivery place in Singapore dish out local delights like laksa, Hokkien mee and more with a keto twist. The laksa comes with ingredients like prawns, hard boiled eggs, homemade keto chicken balls and oat fibre noodles. While their Hokkien mee is made in a rich prawn broth with keto friendly oat fibre noodles. It comes with prawns, squid and homemade keto fishcake. You'll also appreciate the macro count that's clearly stated with each meal, showing how many calories, fat, carbs and proteins you're getting with each meal.
You can choose to order from their weekly meals or subscribe to their keto meal plans in Singapore which include meals for the entire month (lunch and dinner included for 5 days per week). Weekly meal menus are rotated while meal plans are rolled out every month. Did we also mention that this spot is Muslim-owned? Perfect for those looking for halal keto meals.
Price: Meals from $12.90 (dependent on the menu of the week)
Delivery fee: $8
7. Ketomei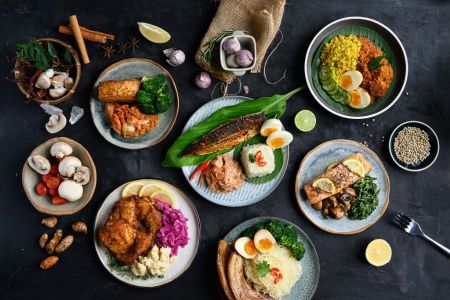 Determined to get the most out of your ketogenic diet but finding it tough to find meals that meet your keto requirements? Ketomei is a keto meal delivery service in Singapore that sets you on a clear path to success. Choose from their one week, three weeks, or six weeks keto meal plans in Singapore. Meal plans include lunch and dinner delivery, from Monday to Saturday. 75% fat, 20% protein and 5% carbs — the math is done for you and all ingredients are of the highest quality and cooked to perfection by chefs. 
Look forward to menu items like Salted Egg Chicken, Livornese Seabass and Tandoori Chicken. Psst, they also have a separate menu for keto desserts! 
Price: $180 (1 week meal plan, for 12 meals)
Delivery fee: $12 delivery fee
8. Keto Indulgence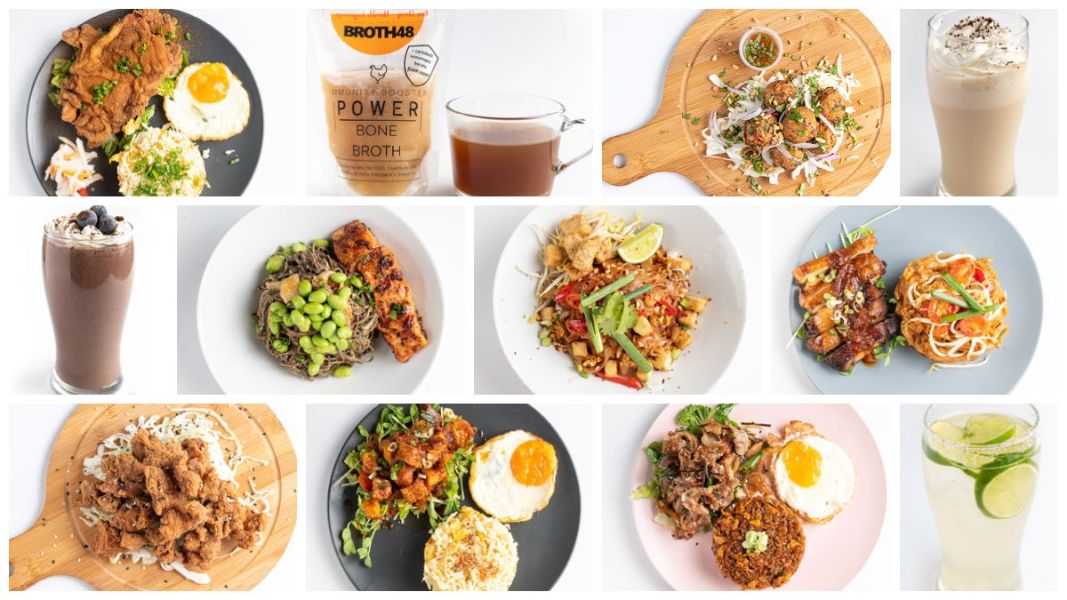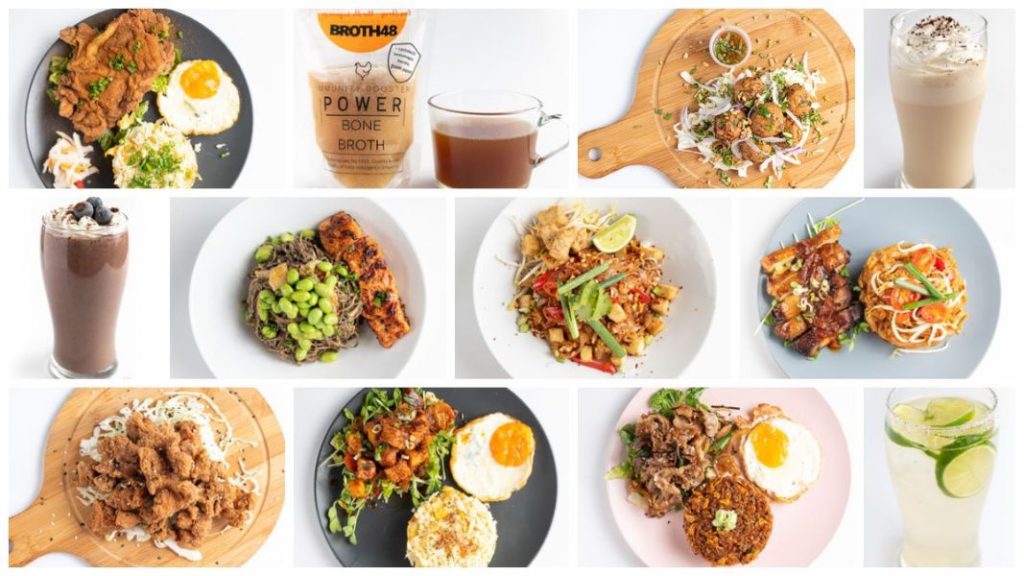 Not sure if a keto meal plan in Singapore is something you can commit to? Keto Indulgence understands this and offers a useful trial meal plan which includes one meal a day for three days. From local to western and even vegetarian options, the meals here will cater to all taste buds. We spied dishes like Beef Bulgogi Konjac Bibimbap, Penang Prawn Oat Fibre Char Kway Teow and a baked salmon and roasted cauliflower dish.

This keto meal delivery spot in Singapore also throws in their nutritious bone broth into the delivery. The bone broth is also keto friendly and is a protein packed health supplement! Have any food intolerances? Keto Indulgence will gladly switch out your meal with others from the menu.
Price: Trial Meal Plan (3 Days): $15.50 (1 meal/day)
Delivery fee: From $12
9. [Bonus] Seriously Keto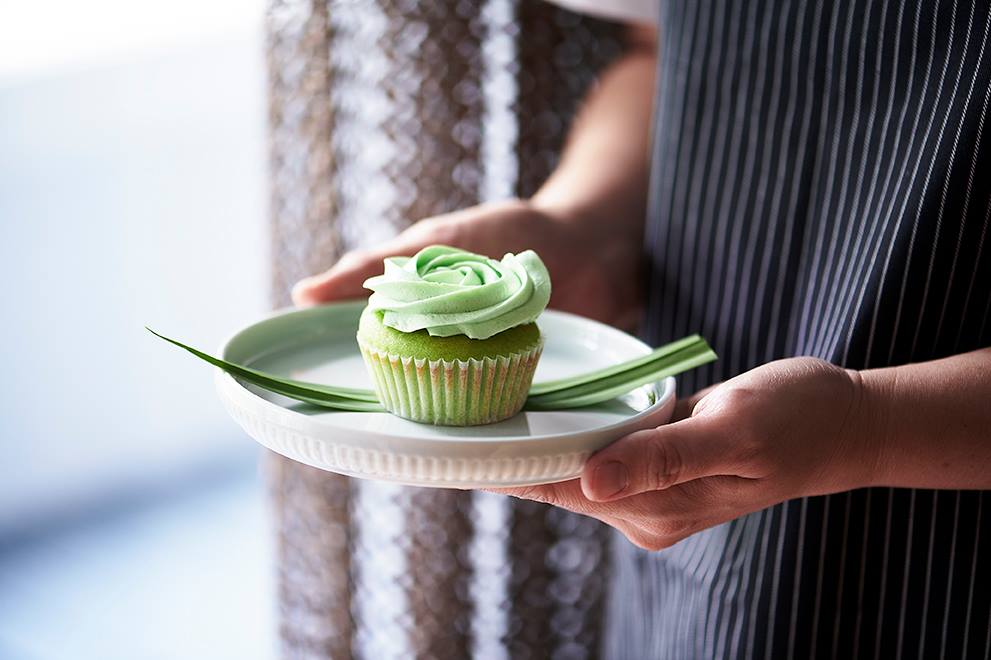 We wouldn't fight you if you said that cupcakes were considered a meal! Seriously Keto is Singapore's first dedicated ketogenic bakery. Their goodies have zero sugar, low carb, high fat and moderate protein so we think it has a right to be included on this list of keto meal delivery spots in Singapore.

KetoBuns and cupcakes are just some of their sweet offerings. The Pandan cupcake (pictured above) features a smooth sponge cake with their keto-friendly kaya, called Kaya Kryptonite. While their Condensed Milky Way spread is another keto-friendly option made from Himalayan Pink Salt and can be added as a sweetener in your morning cuppa or tea.

Price: Cupcakes from $5.90
Delivery fee: $15
Ready to embark on a keto meal delivery plan in Singapore?
Armed with this list of keto meal delivery places in Singapore, it'll be much easier for you to stick to the diet. If you're contemplating whether the keto diet is for you, then start off by eating healthy with the help of any of these tingkat delivery options in Singapore. Alongside nutritious meals, it's also important to go for regular exercise sessions at these 24-hour gyms in town!