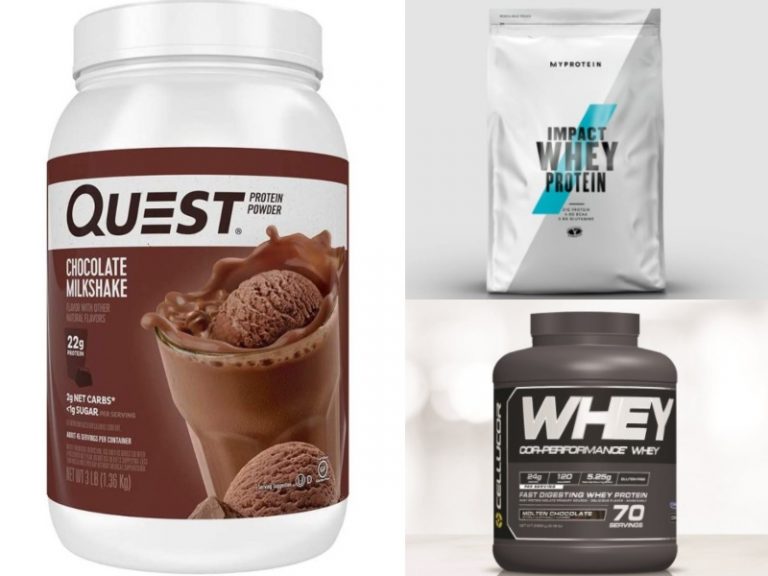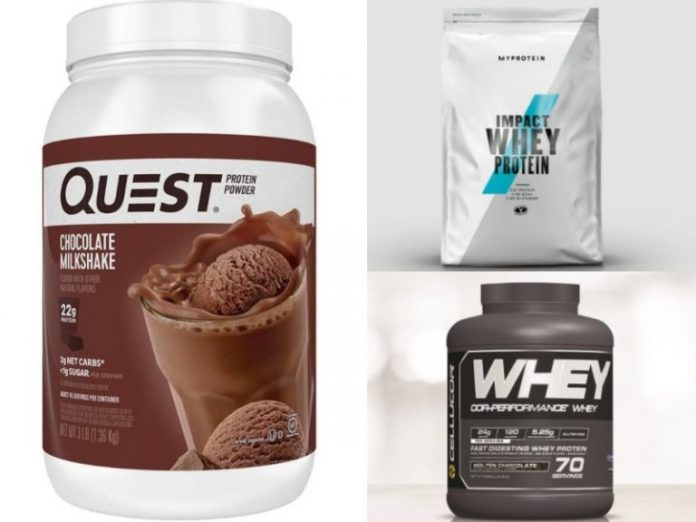 Struggling to put on muscle even though you're putting in the effort to exercise? Incorporating a disciplined workout routine is just one part of the equation. A protein-rich diet is also crucial as you'll need the necessary macronutrients to help your muscle fibres recover. If you're too busy to keep up with meal prep and counting your macros, we recommend trying protein powders. Besides being loaded with protein, protein shakes are hassle-free and easy to prepare! Read on for our picks of the best protein powders — suitable for both male and females .
Best protein powders at a glance
| | |
| --- | --- |
| Protein powder brands | Why we love it |
| Optimum Nutrition Gold Standard Whey | Beginner-friendly and most mainstream brand |
| MuscleTech NitroTech | Highest protein content per serving at 30g |
| Dymatize ISO100 | Fast-acting protein absorption so you'll experience less muscle aches |
| Cellucor Cor Performance Whey | Yummy tasting protein shakes |
| LushProtein Soy Protein Isolate | Vegan-friendly protein powder |
| BSN Syntha-6 | Slow and fast acting protein sources to prevent post-workout crashes |
| MuscleMeds Carnivor | Beef-based protein powder for those who prefer a savoury kick |
| MyProtein Impact Whey | More than 40 flavours to choose from |
| Quest Nutrition Protein Powder | Can be easily used in any baking recipe |
Best whey protein powders for muscle growth
1. Optimum Nutrition Gold Standard Whey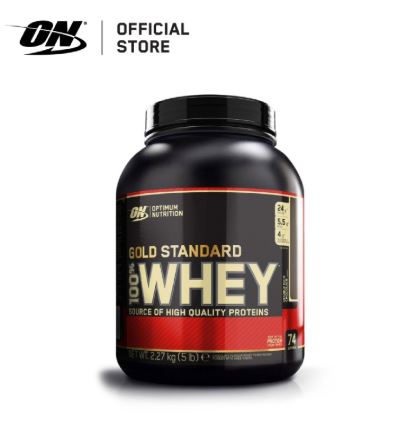 No best protein powders list would be complete without mentioning Optimum Nutrition's Gold Standard Whey (available on Optimum Nutrition). As one of the most prominent sports nutrition brands, Optimum Nutrition has been dishing out quality protein powder and satisfying fitness enthusiasts for years.
If you're new to the whole protein powder scene, we recommend Gold Standard Whey because it has all the essentials of what you need in the best whey protein. Besides each scoop offering 24g of protein, Gold Standard Whey also contains low levels of fat and cholesterol. This can be helpful for athletes who want to build muscle while keeping their calorie intake low!
Bonus tip: If you aren't used to its taste in plain water, try dissolving the powder in milk for a creamier flavour!
2. MuscleTech NitroTech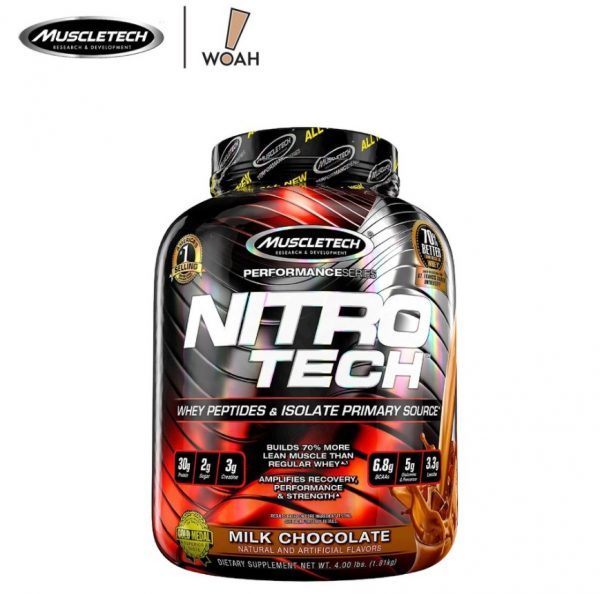 If you're looking for the best whey protein powders in terms of protein content, look no further than MuscleTech. On top of its high protein content, MuscleTech NitroTech (available on Nutrition Pro) also ensures you get the gains you need with its superior mix of additional supplements! These include creatine, BCAAs and glutamine which can boost your rate of muscle recovery.
For athletes trying to hit their daily macros, NitroTech provides plenty of protein content per scoop at 30g! Additionally, MuscleTech backs up its claims of having a superior protein mix with scientific research, further assuring buyers that they're getting the best protein powders money can buy!
3. Dymatize ISO100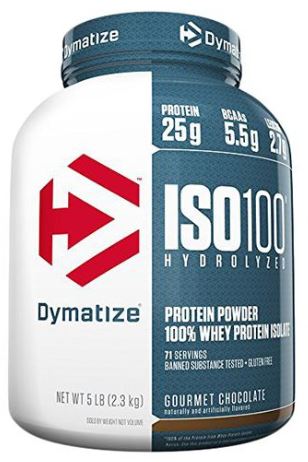 When it comes to hydrolysed whey protein blends, Dymatize ISO100 (available on Nutrition Pro) is one of the best protein powders on the market! For the uninformed, hydrolysed whey refers to partially broken down whey compounds that are more easily absorbed than traditional whey isolates. That's why it's the best whey protein for higher level athletes as this means lesser training downtime! Studies have shown that athletes recovered within six hours of consuming hydrolysed protein whereas whey isolate users took more than a full day.
For those who are whey- and lactose -intolerant or allergic to regular whey and dairy compounds, you'll be pleased to know that ISO100 excludes such problematic compounds! This lets you enjoy Dymatize protein without dealing with skin outbreaks and allergy reactions.
4. Cellucor Cor Performance Whey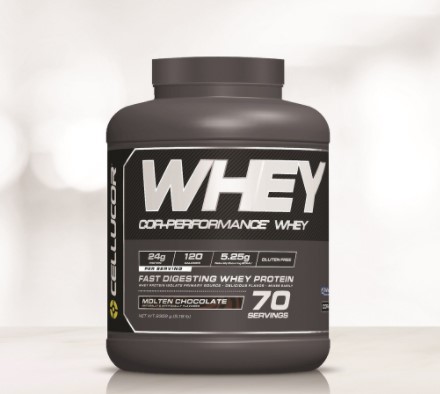 When was the last time you had a great tasting and guilt-free protein shake? Thanks to Cellucor's Cor Performance Whey (available on Woah Group), you'll have the best of both worlds as each serving keeps fat and carbohydrate content low without compromising on overall flavour. With each serving promising 24g protein and 1.5g fats, Cellucor Whey is one of the best whey protein powders that balance taste and nutrition!
Cellucor Whey also boasts an assortment of flavours from peanut butter marshmallow to molten chocolate. By focusing on delivering tasty and lean protein powder, Cellucor Whey is perfect for those who want great tasting protein without a bitter aftertaste that's common among some of the best whey protein powders.
5. LushProtein Soy Protein Isolate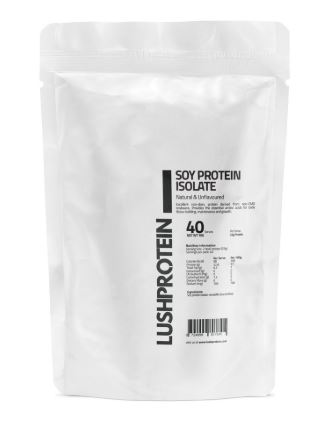 If you're shopping for affordable protein powders, why not check out LushProtein? Aside from their usual LushProtein whey offerings, vegan athletes can rejoice as LushProtein provides a vegan protein powder option! Their Soy Protein Isolate (available on LushProtein) tastes just like soy milk and gets its nutrients from organic soybeans.
While some might believe soy protein is inferior to whey protein for building muscle, this can't be further from the truth! LushProtein's Soy Protein Isolate is made of 90% protein and has minimal carbohydrate and fat content. By focusing on excluding GMO and dairy protein sources, vegans will certainly be glad that this protein powder from LushProtein mirrors whey protein in nutritional benefits.
6. BSN Syntha-6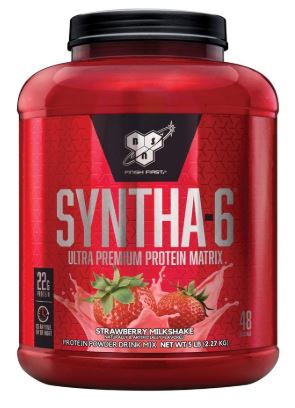 Still can't gain weight despite eating more and having your regular intake of protein shakes? Why not try BSN's Syntha-6 (available on The Nutri X) and take advantage of its extra carbohydrate and fat content! While most formulas pride themselves on their lean content, Syntha-6 has not only included more carbs and fat but has packed this in with yummy flavours like Choc Peanut Butter and Strawberry. This allows Syntha-6 to be a flavourful reward after a strenuous workout!
It's common for athletes to suddenly feel lethargic after a drop in blood sugar levels! For those seeking a continuous supply of proteins and amino acids, you'll certainly appreciate BSN protein's inclusion of six slow and fast digesting proteins. This creates a trickle effect as the different protein sources prevent rapid digestion and offer a continuous flow of whey isolates and peptides to your body so you don't constantly feel hungry after a long workout.
7. MuscleMeds Carnivor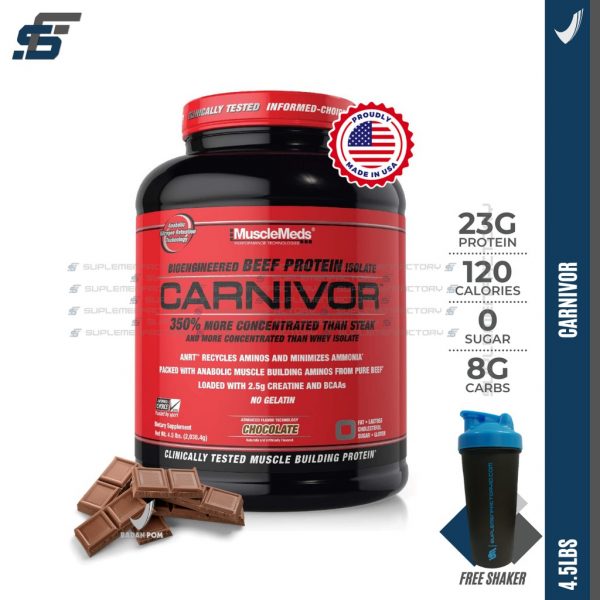 If you're looking for an alternative to the usual servings of whey protein, MuscleMeds protein powder has you covered. Boasting a higher concentration of protein than your average beef steak, MuscleMeds Carnivor (available on suplemenfactory.sg) is one of the best protein powders for all the beef lovers out there!
Although a beef-based protein isolate, each scoop contains zero fat and cholesterol along with 23g protein. Additionally, it includes a sizeable portion of muscle recovery supplements like branch chain amino acids and creatine, which makes things more convenient as you don't need to add them individually to your mix.
8. MyProtein Impact Whey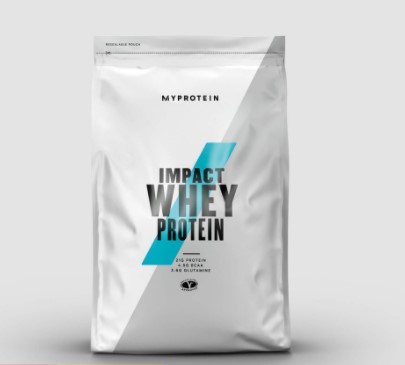 It isn't often that a protein powder can be considered tasty when mixed with water alone! When it comes to the best whey protein powders with unique flavour profiles, you won't find a better choice than protein from MyProtein. Specifically, their Impact Whey (available on Woah Group) is our preferred choice for indulgent protein options. From Milk Tea to Blueberry Cheesecake, there are over 40 eclectic flavours to choose from. 
MyProtein Impact Whey doesn't just cater to your taste buds as it ensures each serving is loaded with additional supplements to help boost recovery rates for athletes! Its 4.5g of BCAAs and 3.6g of glutamine become the building blocks for the recovery process as they're used to repair and grow new muscle fibres. We recommend having this after workouts to minimise overall downtime and get you back in the gym quicker!
9. Quest Nutrition Protein Powder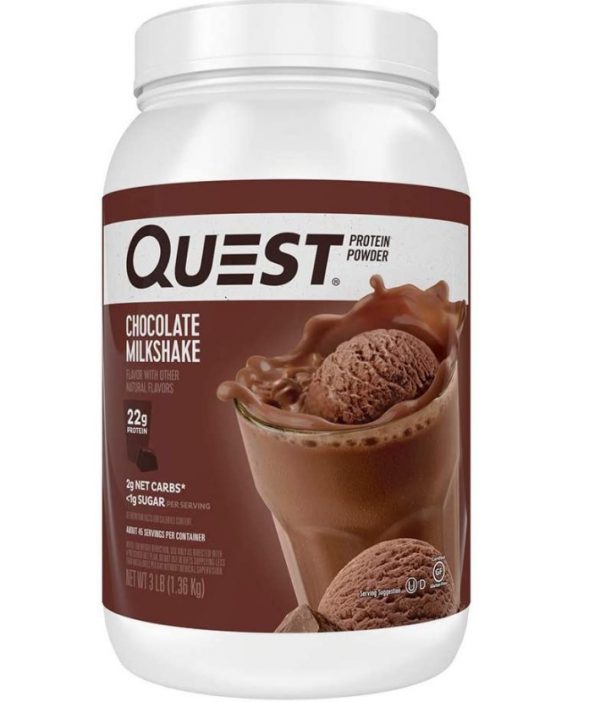 Adore the creaminess of dairy products? Quest Nutrition protein powder (available on Nutrition Asia) is right up your alley as it uses a unique combination of protein isolates from whey, casein and milk to deliver a great tasting formula that can rival any milkshake! The best part is that it's lactose-free so you can enjoy all of its dairy goodness without fretting about any stomach discomfort after.
Bored of drinking the same old protein shakes? Why not get creative and incorporate some Quest Nutrition milkshake powder into your favourite baking treats! From chocolate mousses to full-on cakes, give your favourite bakes a protein boost with a spoonful of this protein powder. Check out how it's done with the Oatmeal skillet brownie recipe video below!
Pack on huge gains with the best whey protein powders
Looking to try other types of protein powder, bars or chips? Browse through our protein selection to find one that best fits your needs. Moreover, if you're looking to gain some weight and bulk before embarking on your fitness journey, check out our selection of mass gainers!
Trying to find a suitable playlist so you can get pumped for your workout? Read our guide to the best workout songs so you can boost your performance during each session! Alternatively, if you're attempting to start your own home gym, make sure you go through our guide to the home gym equipment in Singapore you'll need!