The perfect yoga mat is hard to come by and we know how good it feels when you step onto 'The One'. Aside from the pretty designs, an ideal yoga mat should have the right material and grip to help hold your poses. We've compiled a list of the best yoga mats in Singapore to make things easier for you! Read on for a list of factors to consider when buying a yoga mat before committing to one for your practice.
Factors to consider when buying a yoga mat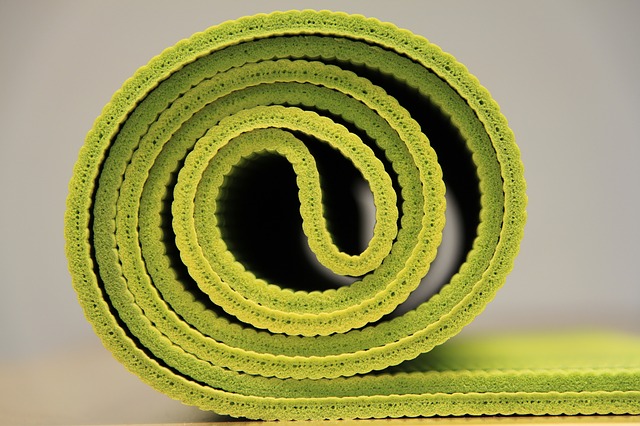 Yoga mats in Singapore come in various thicknesses. Those with sensitive knees may prefer to use a yoga mat as thick as 20mm to ensure sufficient padding when you're doing the balancing table pose or crescent lunge. However, take note that an overly thick mat may cause you to wobble as there's a weaker connection with the ground.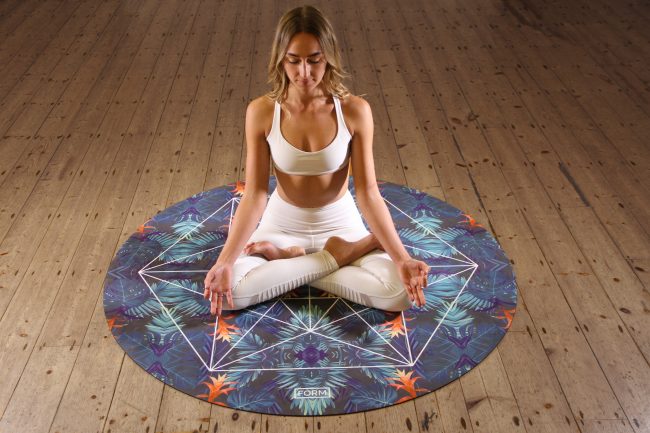 The material of your yoga mat determines its texture, stickiness, sponginess and durability. PVC is one of the most common materials used for yoga mats in Singapore. It's spongy, sticky and durable, ensuring you have the right amount of grip to hold through poses.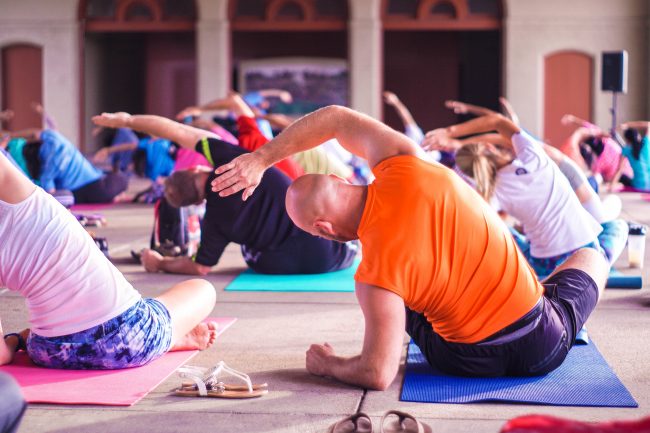 The texture of your mat affects how slippery it is. If you have sweaty palms, you'd be better off with a mat that's tactile, such as a rubber or jute yoga mat. Meanwhile, those who don't want an overly ribbed mat surface to interrupt with their savasana can choose something with a smoother texture.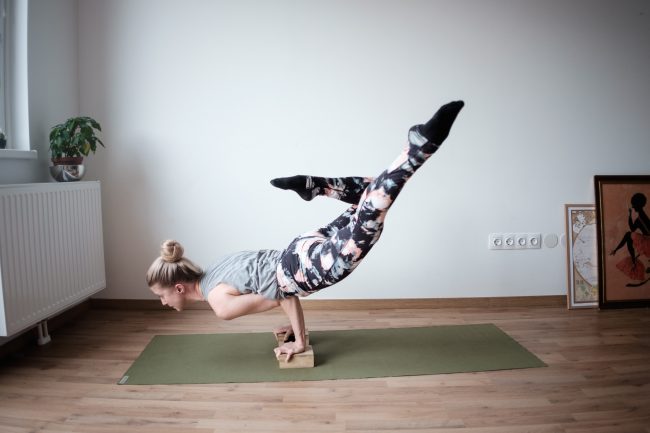 You can potentially injure yourself if your mat slides around during your practice. To avoid such risks, pick yoga mats that are sticky and will stay in place while you switch poses. PVC yoga mats are the most sticky, making them some of the best yoga mats in Singapore. If your mat is losing its stickiness, simply wipe down the entire mat with a wet towel and leave it to dry before the next use.
Best yoga mats in Singapore
1. For the beginner yogi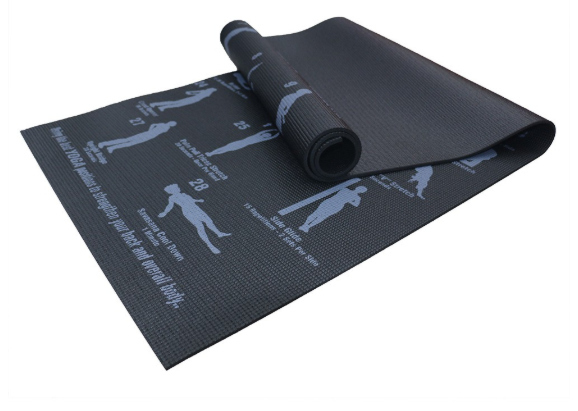 With over 300 poses, yoga can be intimidating for beginners. If you can't remember poses such as the upward dog or one-legged pigeon, you need the
Foldable PVC 6mm Yoga Pose Mat
(available on
cowboy.sg
)! This is one of the best
yoga mats
in Singapore for new yogis thanks to its helpful design, which features more than 20 common yoga poses for you to peek at during practice! It's also made out of durable PVC material that provides sufficient grip between poses.
2. For the yogi with sensitive knees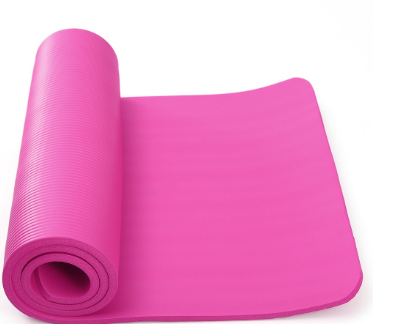 If you experience aches and sores in your knees every time you attempt a low lunge, chances are you have sensitive knees. Sensitive knees can be bothersome during your practice as many yoga poses engage the knees. Instead of enduring the pain, why not get a
15mm Thick High-Density Yoga Mat
(available on
Askwhy life.sg
)? Its extra thickness makes this one of the best yoga mats in Singapore in terms of support. It provides sufficient cushioning for your knees so you can ease into your next frog pose easily! However, note that thicker yoga mats tend to be heavier and may not be the most portable for those who'd like to practise on-the-go.
3. For the commuting yogi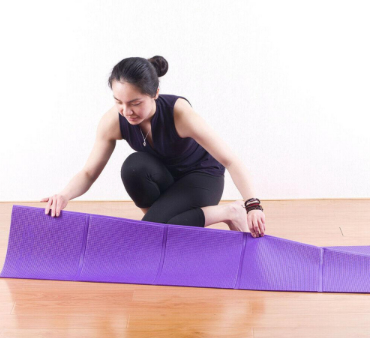 If you're on the search for a portable mat, look no further than this
4mm Non-Slip Yoga Mat
(available on
smilebaby888.sg
)! This foldable yoga mat is unbelievably lightweight and can easily fit into
gym bags for women
for after-work yoga classes. Did we mention that it's affordable too? Keep your practice going while you explore the world with a compact and travel-friendly yoga mats in Singapore!
Manduka eKO Superlite Mat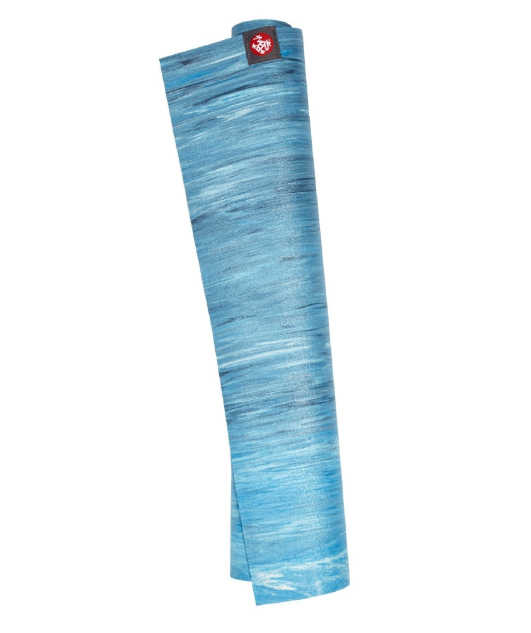 For a lightweight and environmentally sustainable yoga mat, try out the
Manduka eKO Superlite Mat
(available on
Manduka Official Store
). Weighing in at less than a kilo, this yoga mat is easy to roll up and bring around town with. Be it an early morning yoga session at a nearby park or a yoga practice with a one hour commute time, the Manduka eKO Superlite Mat is there for you! Made from sustainably sourced rubber, it provides great grip and texture so you can ace those poses without slipping!
4. For for the yogi aiming for correct alignment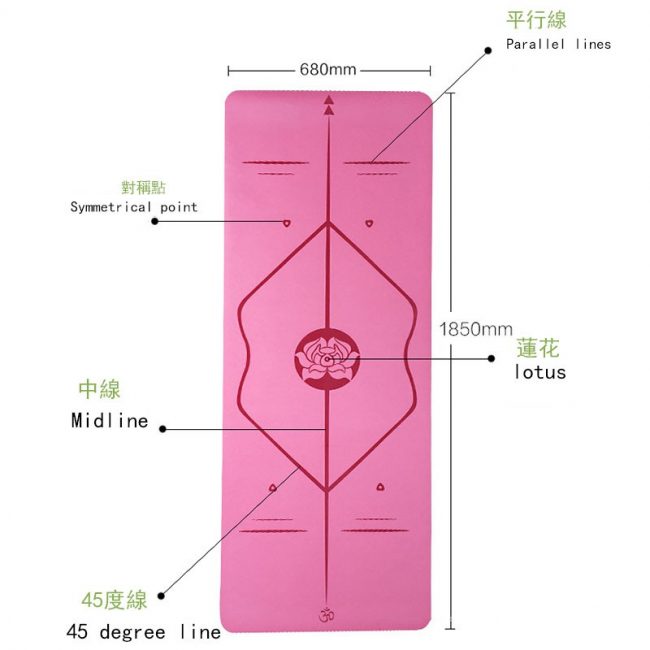 While there's no right or wrong when doing yoga, sometimes all it takes is a little more precision to bring your practice to the next level. Roll out the
Yoga Mat With Guidelines
(available on
AKSCAR CAR STORE
) — one of the best yoga mats in Singapore for those striving for accuracy in their practice.
Navigate through your asanas and keep your alignment in check on this yoga mat. The parallel lines are helpful in positioning your arms and feet in the downward-facing dog pose while the central and 45-degree lines help you stay balanced in various warrior poses. It may take some time to get used to yoga mats with alignment lines but you'll soon be accustomed to the intelligent markers and become capable of self-correcting your poses!
5. For the stylish yogi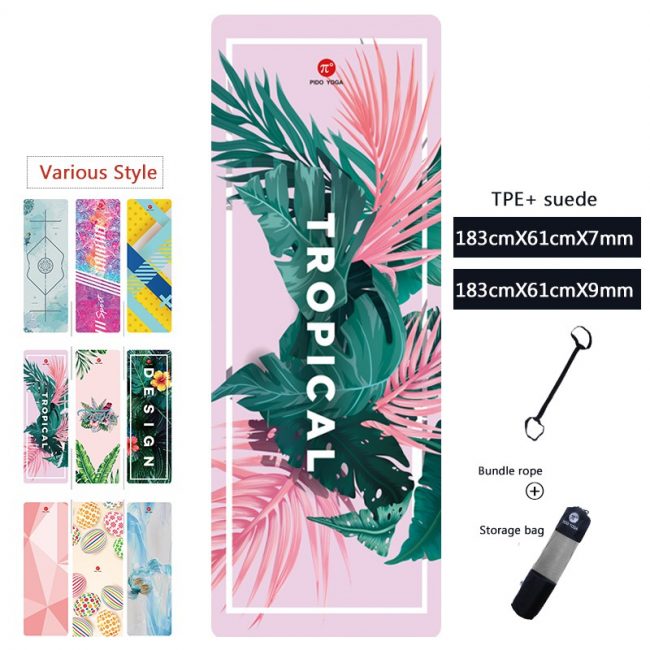 While the quality of your mat matters, its design plays a big part in your practice too. Your yoga mat should reflect your personality and be able to spark joy within you every time it's unrolled. The
Suede Prints Non-slip Yoga Mat
(available on
Kai Point Trade(HK) Co., Limited
) comes in 10 stunning designs to motivate you to go further in your yoga journey! They are some of the prettiest yoga mats in Singapore, with cheerful tropical designs and mesmerising mandala prints. What's more, its absorbent suede microfibre layer provides towel-like grip for sweaty palms! If you still find yourself sliding on the mat, simply give it a spritz of water to initiate friction.
6. For the sweaty yogi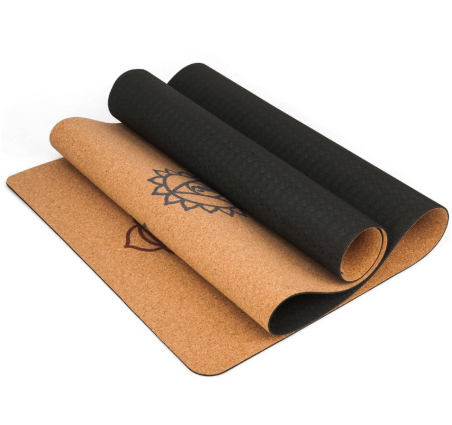 Can't seem to get a grip during your hot yoga session? We understand your pain. Excess sweat on your palms and soles can cause you to slip on your yoga mat. This is where a
5mm Sweat Absorption Cork Yoga Mat
(available on
maming12.sg
) comes in handy!
Cork mats are some of the best yoga mats in Singapore for those who tend to sweat a lot. The 5mm Sweat Absorption Cork Yoga Mat is very absorbent and provides soft padding to protect your joints. Most importantly, it has antimicrobial properties that prevent mould and mildew growth, ensuring your mat stays clean and fresh even after an intense hot yoga workout! They're also super easy to clean, just soak a cloth in cold water with 2-3 drops of dish soap and wipe down your cork yoga mat. For an easier cleanup (and prettier appearance), upgrade your cork mat with the
FUNFIT Yoga Towel Mat
(available on
Funfit Official Store
). It comes with a rubber bottom to grip onto your yoga mat nicely without slipping. Just throw it in the washing machine once you're done!
7. For the eco-conscious yogi
Manduka eKO Lite Yoga Mat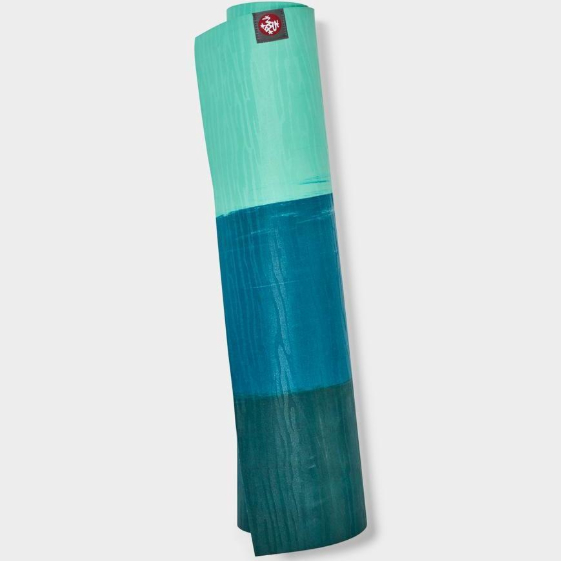 Yoga not only aims to connect your body, mind and soul but also to create more awareness with the environment. However, some
yoga equipment
can be doing quite the opposite. For example, some PVC yoga mats release vinyl chloride and other substances that can potentially harm the environment and cause health issues. The next time you pick a yoga mat, find one like the
Manduka eKo Lite 4mm Yoga Mat
(available on
Manduka Official Store
) which is made out of non-Amazon harvested natural tree rubber. Other eco-friendly yoga mats in Singapore include those made of 100% cotton, cork or jute.
Eco-Friendly TPE Yoga Mat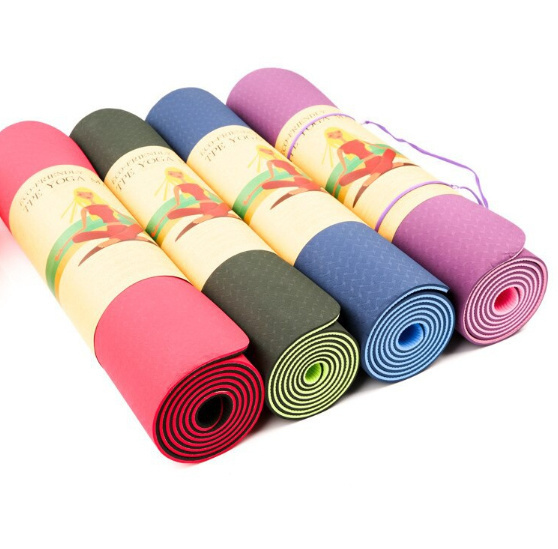 Another eco-friendly and more affordable option is the
Eco-Friendly TPE Yoga Mat
(available on
SL Foods Official Store
).
TPE yoga mats
are free of BPA, PVC, lead and other harmful chemicals. Alongside that, TPE is recyclable and makes for a great alternative to PVC yoga mats. The Eco-Friendly TPE Yoga Mat also comes with a free yoga mat bag — simply strap it on your shoulders and bring it around. Take your yoga mat to the park and reconnect with nature for a truly invigorating yoga experience!
Power through your practice with the best yoga mats in Singapore!

We hope this informative guide helps in selecting the best yoga mat that suits you and your practice! If you've hit a plateau in your practice, maybe it's time to push your boundaries and explore the best fitness apps for challenging at-home yoga workouts. With your mat ironed out, what's left is some cute yoga apparel! Check out some of these affordable yoga clothes to keep yourself motivated in style.
This article was updated on 28-05-2020. Additional research done by Rachel Tan.]]>