Tension is a big no-no in any relationship, let alone on Valentine's Day! Relax with your partner at one of Singapore's best romantic couple spas and massage parlours. This rejuvenating retreat will leave you both in a state of bliss, with everything from soothing aromatic Thai massages to luxurious onsen spas.
How much does a spa cost in Singapore?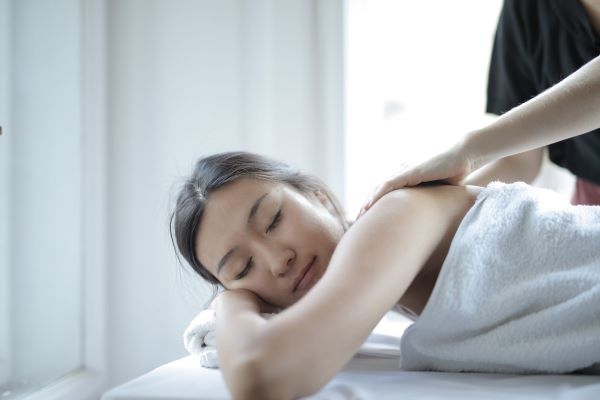 The average cost of a couple spa package in Singapore is around $100 – $150, but this varies greatly depending on the duration, treatment type, and spa calibre. Spa calibre refers to how high-end and luxurious the facility and surroundings are. Massages, facials, combos consisting of a combination of techniques, and body rituals such as scrubs and baths are among the more popular treatment types. Check out the table below for a rough estimate of the cost of various spa treatments:
| | |
| --- | --- |
| Spa treatment type | Estimated cost per pax |
| Facial  | $30 – $250 |
| Body rituals | $70 – $250 |
| Massage | $50 – $300 |
Affordable couple spas in Singapore under $400/couple
1. Spa Infinity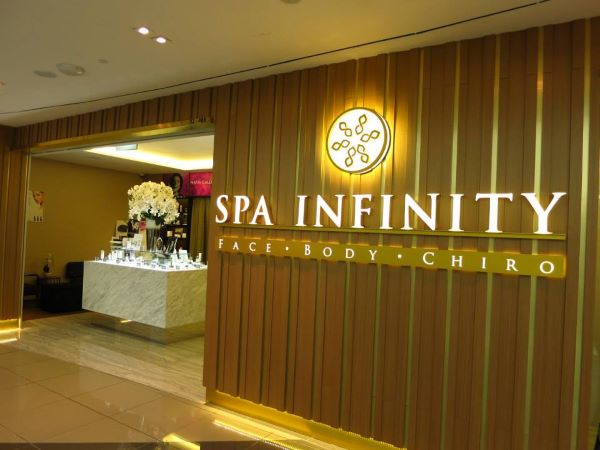 Indulge in one of Spa Infinity's relaxing massages with your boo this Valentine's Day! Conveniently located at the city centre in Suntec City, Spa Infinity is one of the best affordable couple spas in Singapore. One of their most popular body treatments is the Myofascial Head/Neck Therapy that uses guasha and bojin techniques to relieve tension and headaches. Apart from that, Spa Infinity also offers a host of spa facilities such as steam baths, sauna and jacuzzi! There's also a lounge area where you can chill at, as well as a café where you can enjoy coffee, tea and the best dim sums after your spa. 
Couple spa promotion Singapore 2023: First time customers can enjoy the Spa Infinity Therapeutic Body Massage with Spa Facilities (available on EWG Official Store) at just $99/pax. If you're looking to soak in a couple jacuzzi in Singapore, this package allows for a 60 minute use of spa facilities including their jacuzzi and sauna! 
Address: Suntec City, 3 Temasek Boulevard, #02-486, Tower 2, S(038983)
Opening hours:
Mon: 10.30am – 3.30pm
Wed – Fri: 11am – 9pm
Sat – Sun: 10.30am – 8pm
2. Elements Wellness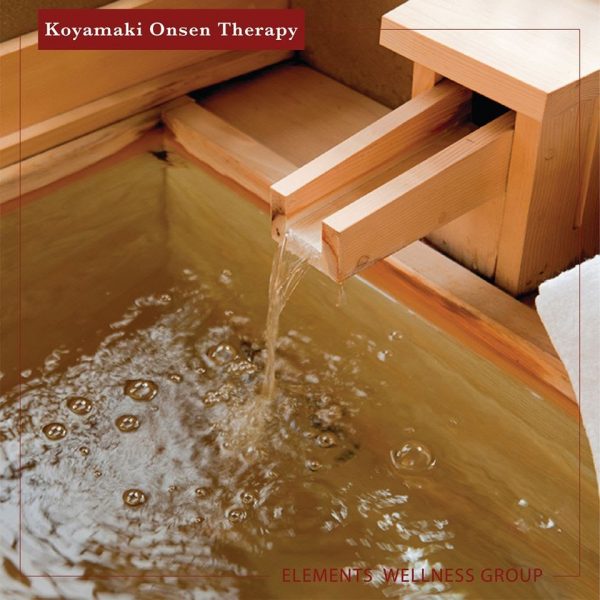 Elements Wellness offers more than just another couple spa and massage in Singapore — they provide pain management therapy and in-house TCM therapies for a holistic wellness approach. If you and your partner have been feeling rather lacklustre lately, pay Elements Wellness a visit this Valentine's Day to give yourselves a much-needed boost! This best couple spa will surely leave you feeling energised for your next activity at one of Singapore's best prawning spots.
Couple spa promotion Singapore 2023: Spice up your relationship with the affordable Couple Jacuzzi Spa Retreat ($228/couple for 100 minutes) which includes a full body massage and a muscat rose and green tea foam bath private jacuzzi. Alternatively, indulge in the Signature Koyamaki Onsen Ritual ($299/couple for 115 minutes) (available on EWG Official Store) which includes royal-like treatments such as the ocha body massage, back scrub, private Koyamaki onsen therapy with steam bath and a foot detox therapy in the VIP lounge. No doubt your partner will be pleased beyond words!
Address: 313@Somerset, 313 Orchard Road, #B2-50/51, S(238895)
Check out other locations here
Opening Hours:
Mon – Fri: 11am – 9pm
Sat – Sun: 10.30am – 8pm
3. LifeSpa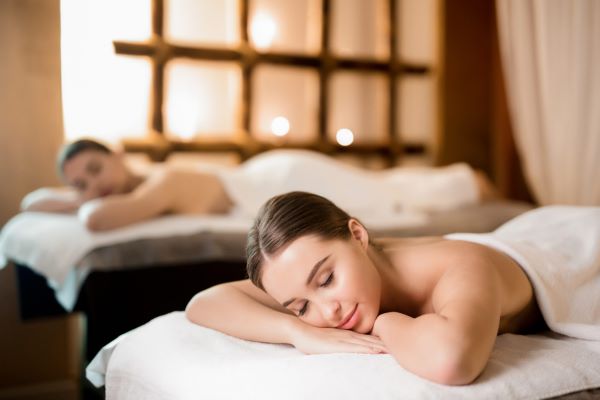 Located in Somerset, LifeSpa is one of the best couple spas in Singapore with a lovely, tranquil ambience and amazing massage services. Their Ginseng Body Massage ($200/pax) is an award-winning massage that uses Pure Siberian Ginseng Oil to strengthen the immune system and reduce inflammation. Those in need of effective stress relief can try their Dreamland Massage ($200/pax) which uses cedarwood cream to induce restful sleep.
Couple spa promotion Singapore 2023: From now till 31 March 2023, you can enjoy LifeSpa's Indulgent Spa Retreat at an affordable $165/couple (U.P. $220/pax)! This value-for-money couple spa package in Singapore lets you enjoy a 60 minute aromatherapy massage this Valentine's Day!
Address: Orchard Gateway @ Emerald, 218 Orchard Road, Level 11, S(238851)
Check out other locations here
Opening hours:
Mon: 10am – 9.30pm
Wed – Fri: 10am – 9.30pm
Sat – Sun: 10am – 7pm
4. Nimble/Knead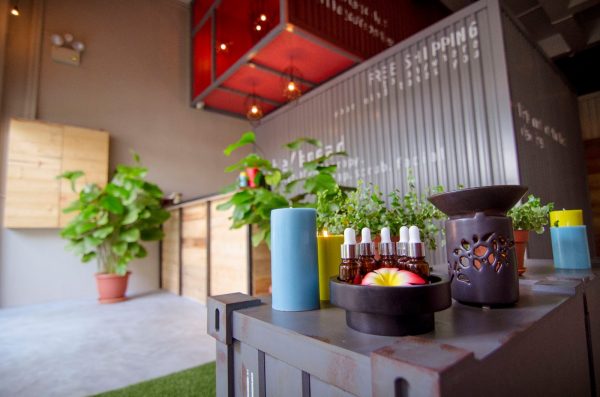 Nestled in a quiet corner of Tiong Bahru estate, Nimble/Knead is not just another ordinary couple spa in Singapore. The cosy space is fashioned from several shipping containers which serve as treatment rooms for the spa's extensive range of services. Look forward to body massages of various styles including Thai, Balinese, Swedish and Tuina. Is your wife expecting? Apart from attending prenatal classes at the best pilates studios, be sure to treat her to the Rock-a-Bye Mummy prenatal massage ($84/pax for 60 minutes) which promises to ease tension in the lower back, shoulders and neck! 
Couple spa promotion Singapore 2023: For Valentine's day, combine your favourite body massage and body scrub services ($252 – $311/couple) or go all out with the addition of a body mask treatment ($365 –  $422/couple) for a truly rejuvenating and intimate experience! 
Address: 66 Eng Watt Street, #01-28, S(160066)
Opening Hours: Daily, 11am – 10pm
5. Urban Spa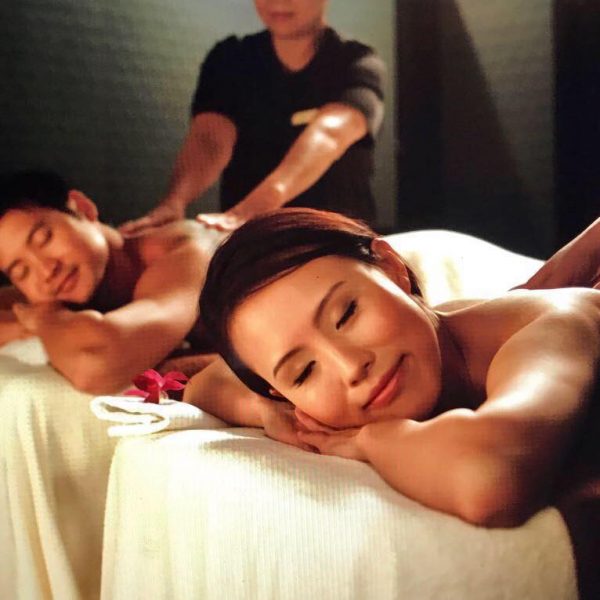 There's a common misconception that premium spa services have to cost a bomb but let Urban Spa show you otherwise! Located in the heart of town, Urban Spa is a hidden gem that offers superb services at reasonable prices. Moreover, this best affordable couple spa in Singapore practises a no upsell policy so you don't have to worry about being pressured into buying package deals you won't use. 
Couple spa promotion Singapore 2023: First time customers can take advantage of Urban Spa's Couple Massage ($138/couple) that includes the Aroma Relax Massage. Alternatively, pamper your other half with a wonderful Swedish massage with body scrub ($198/couple for 90 minutes). You can also consider the ever-so-popular Diamond Peel Facial ($128/pax for 75 minutes) for an instant complexion boost! Top up $20 for the couple room which comes with an ensuite shower to freshen up after the treatment. 
Address: Excelsior Hotel Shopping Centre, 5 Coleman Street, Excelsior Tower Level 3,#03-09, S(179805)
Opening Hours: Daily, 11am – 12am
6. Adeva Spa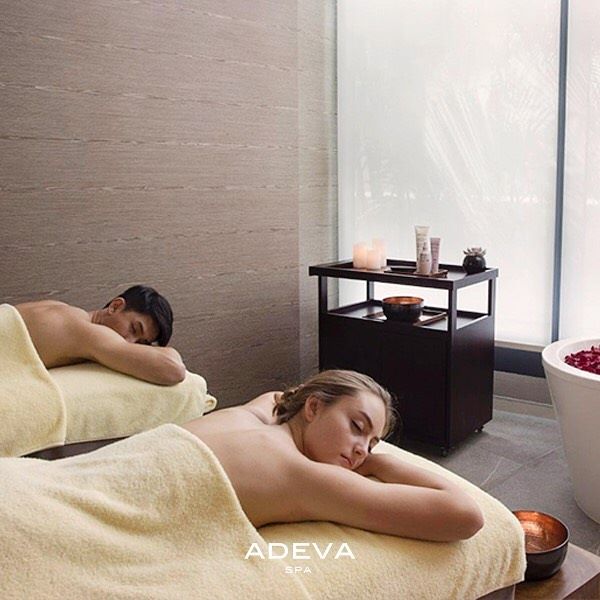 It's time to enjoy some affordable couple spa treatments in Singapore at Aveda Spa! We love how this rooftop spa at Paragon allows you to seek respite from the hubbub of the city. With a slew of accolades under their belt, Aveda Spa is highly regarded as one of the best couple spas in Singapore. They offer body massages like tuina and shiatsu, as well as signature body treatments like the Royal Adeva Touch.
Couple spa promotion Singapore 2023: For Valentine's Day, you can opt for their 90 minutes Couple Spa Retreat ($338/couple) which includes a 60 minutes massage of your choice! After that, choose between a 30 minute body polish or use of their en-suite jacuzzi for an intimate couple spa experience in Singapore!
Address: Paragon Shopping Center, 290 Orchard Road, #06-22/23/24, S(238859)
Opening hours: 10am – 10pm
7. The Thai Spa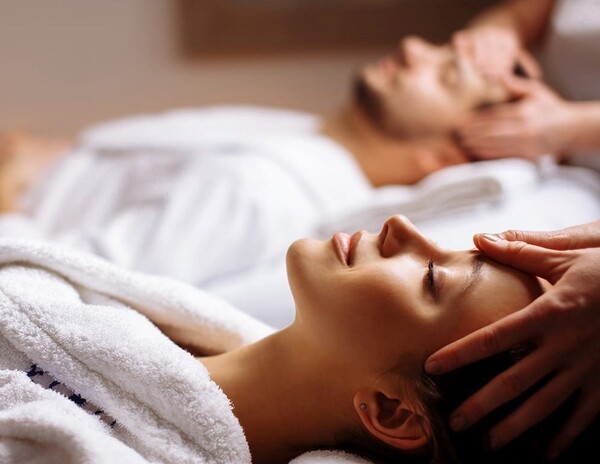 This is the only thing in life that should be hard – "We Love It Hard" is The Thai Spa's signature treatment that includes a 1-hour deep tissue massage and a 15-minute head massage to soothe those knots! Touted as one of the best couple spas in Singapore, they are conveniently located in the heart of the city, allowing you and your beau to drop by after work for a pampering spa experience. The Thai Spa offers a diverse menu of services, including facial treatments, foot massage, ear waxing, and their signature body wrap, which uses algae, seaweed, mud, and clay to keep your skin soft and supple. Not to mention, their 20-minute $48 Jacuzzi experience is perfect for a "quickie" in between work hours!
Couple spa promotion Singapore 2023: The Thai Spa is offering a special Valentine's Day package that includes a 60-minute couple massage starting at $228/couple. Be sure to enjoy the last 15 minutes in a private couple spa jacuzzi after your massage for a final intimate moment with bae.
Address:  Suntec City Mall, Tower 1, North Wing, 3 Temasek Boulevard, #03-324, S(038983)
Opening hours: 11am – 9.30pm
Luxurious couple spas in Singapore from $400/couple
8. G.Spa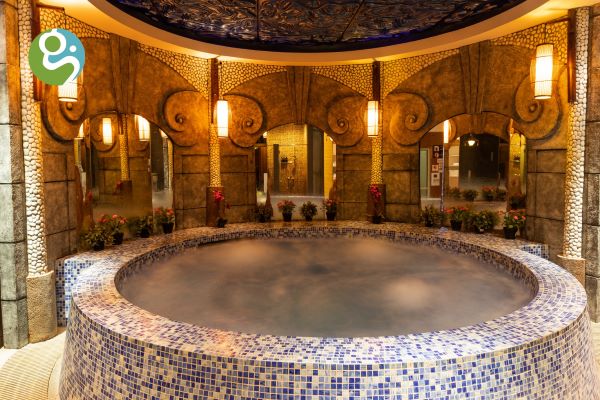 Looking for a relaxing retreat away from the hustle and bustle of city life? Other than whipping up a sweet treat at the best baking classes in Singapore, you can find your escape in g.spa – a nature-inspired retreat that offers a slew of body treatments, massages, and spa facilities. Open 24/7, you can hop there during the wee hours of the night to destress or even do a full day spa. Admission is at $70/pax, and it lets you enjoy the hot pool, cold pool, steam room and sauna room. You can also take breaks at the relaxation lounge, and enjoy hot grub at their 24/7 ala-carte buffet!
Couple spa promotion Singapore 2023: Couples can opt for the affordable Couple's Spa Treatment at g.spa ($400/couple for non-members) this Valentine's Day 2023 for a rejuvenating experience together! This package includes the Gateway to Vitality Body Treatment for two pax in a couple room. This deep tissue body treatment focuses on pressure points to eliminate blockages in the body's energy flow. leaving you refreshed and rejuvenated. Want to enjoy a couple spa jacuzzi in Singapore? Simply top up $40 to enjoy a private jacuzzi for 30 minutes at g.spa!
Address: Guillemard Village, 102 Guillemard Road, #02-02, S(399719)
Opening hours: 24 hours
9. Spa Luna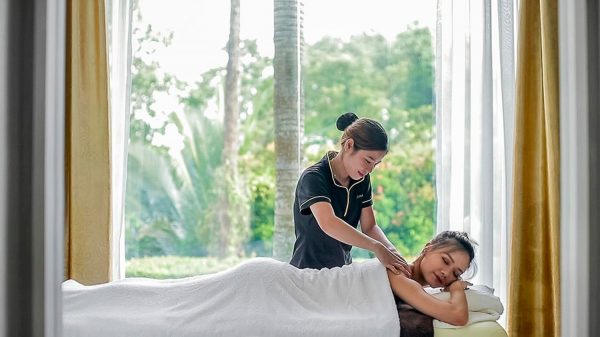 Head to Spa Luna on Sentosa with your partner this V-day and enjoy the island vibes. Housed in a pre-war colonial building, this lovely couple spa in Singapore is decked in minimalistic interiors and wooden furnishings that create a zen-like atmosphere. Sip on a complimentary welcome drink while scanning their list of services including massages, body cocoons, facials, waxing, candling and even a dip in the jacuzzi! 
Couple spa promotion Singapore 2023: Spa Luna is also known for having one of the best couple spa packages in Singapore. Opt for the Synergy Uplifting Spa Treatment package ($688/couple for up to 150 minutes) to enjoy Spa Luna's top-notch services. Don't forget to request for a complimentary couple suite to have your treatments done together! 
Address: Amara Sanctuary Resort Sentosa, Larkhill Road, Sentosa Island, S(099394)
Opening Hours: Daily, 10am – 10pm
10. Aramsa The Garden Spa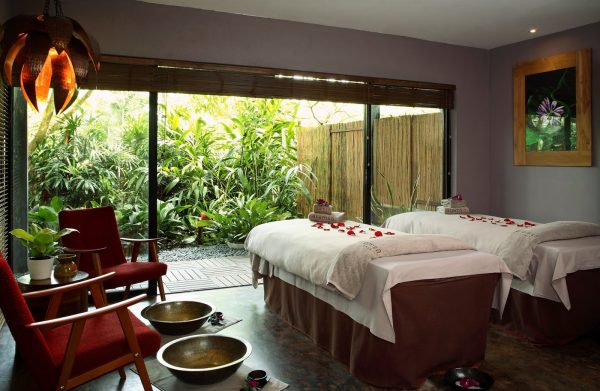 Surprise, surprise! Who knew we'd find one of the best couple spas in Singapore nestled in the middle of Bishan Park? Immerse in the beauty of nature as you relax under the expert hands of the masseuses at Aramsa The Garden Spa. Here, every treatment room comes with an exclusive garden courtyard and an outdoor shower to take you  one step closer to nature. From detox therapy to kids' mini Swedish recharge (V-day can be a family affair too!), Aramsa has all the services for a quick recharge. 
Couple spa promotion Singapore 2023: Make V-day a little more special for you and your other half with Aramsa's Weekday Couple Retreat ($558/couple for 150 minutes). You can choose between spa packages like Exotic Coconut Treat which starts with a full body rub with warmed coconut oil, followed by a sea salt scrub, and finally a Swedish Recharge Massage that leaves you radiant. You can also opt for the Bali getaway which lets you end the session with a soak in a warm mineral salt bath amidst the lush greenery. V-day doesn't get any better than this!
Address: 1384 Ang Mo Kio Avenue 1, Bishan Park 2, S(569932)
Opening Hours:
Mon – Thurs: 10am – 10pm
Fri – Sun: 10am – 10.30pm
11. Remède Spa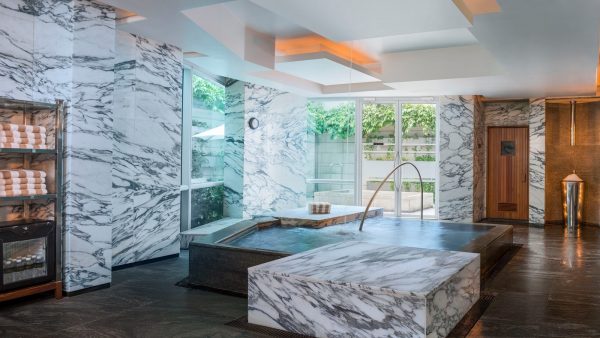 The Remède Spa is THE place to spend and splurge this Valentine's Day! Located in The St. Regis Singapore, you can expect the prices here to be steep but worth every penny! Before your treatment, head over to the Remède Spa Lounge and enjoy premium facilities such as the cedarwood Finnish saunas. It also houses eucalyptus-scented steam chambers and an Ice Fountain that dispenses smooth ice chips to cool your body down. 
Couple spa promotion Singapore 2023: For Valentine's Day, go for the Couple Retreat Package ($920/couple for 180 minutes) comprising a customised body scrub, relaxing body massage, facial and a private bath for your enjoyment.
Address: The St. Regis Singapore, 29 Tanglin Road, S(247911)
Opening Hours: Daily, 9am – 10.30pm
12. Ikeda Spa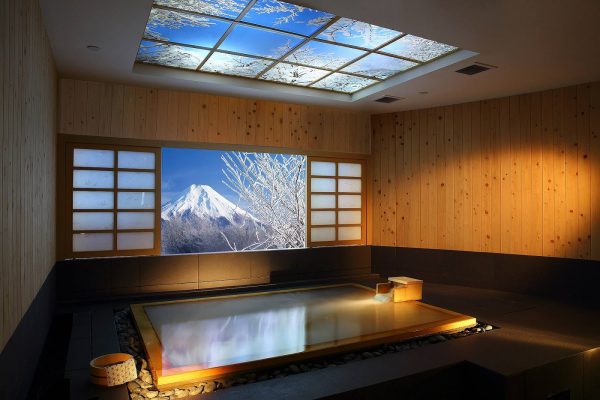 No time to take your partner on a vacation to Japan? Ikeda Spa brings the authentic Japanese spa experience to you! Take some time off this V-day to unwind at this best couple spa in Singapore. Designed to look like a ryokan, Ikeda Spa boasts a zen ambience that will allow you to truly relax. Moreover, they use premium Japanese facial and body care products in their treatments to bring out the best skincare results for you and your partner! If you want to try an onsen spa in Singapore, simply book any 90 minutes treatment to get a free onsen pass!
Couple spa promotion Singapore 2023: For V-day, check out their Hinoki Onsen Bath ($130+/couple) which uses real hinoki wood. It releases mineral oils and soothing scents which helps to calm you down and alleviate tensions. Follow this with their Elemental Aromatherapy Massage ($210+/pax) that uses plant oils to restore balance in your body. Doesn't that sound like bliss?
Address: 787 Bukit Timah Road, S(269762)
Check out other locations here
Opening Hours: Daily, 1.30pm – 10.30pm
13. The OutCall Spa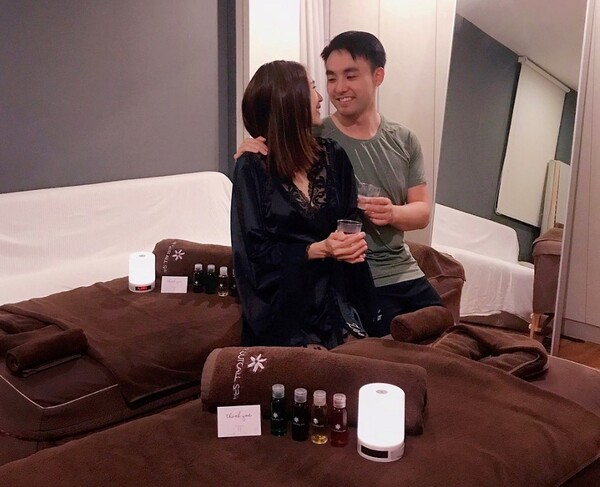 Did we mention that your home is a great quiet place for a romantic date night? With the help of The Outcall Spa, you can dabao the luxurious couple spa experience for bae! This best couple spa service in Singapore caters to our beloved OLs by providing a full massage experience as well as manicure and pedicure. Whether you're spending Valentine's Day at home or even in one of the best hotels for staycations, The Outcall Spa can set up a full-size massage bed and full spa set-up that will have you feeling relaxed in no time!
Couple spa promotion Singapore 2023: For a soothing experience, try their Two-Gether Couple Spa package ($468/couple for 90 minutes) in Singapore. Their dedicated masseur will pamper you and bae by tailoring each treatment to your specific needs while providing a moment of tranquillity together.
Address: Anywhere of your choice
Opening Hours: Daily, 10am – 1am
Relax and unwind with your partner at these best couple spas in Singapore
Apart from indulging the best couple spas in Singapore, there are other ways to celebrate V-day. Fall in love with each other again at some of the most romantic restaurants in Singapore. Alternatively, have a romantic getaway at the best glamping spots in Singapore! Don't forget to pick out a thoughtful gift to surprise your boo with. Not sure what to get? We've got you covered with a list of Valentine's Day gift ideas which you can snag at amazing discounts during our Valentine's Day Sale!
This article was updated on 18 January 2023. Additional research done by Shermyn Tan.