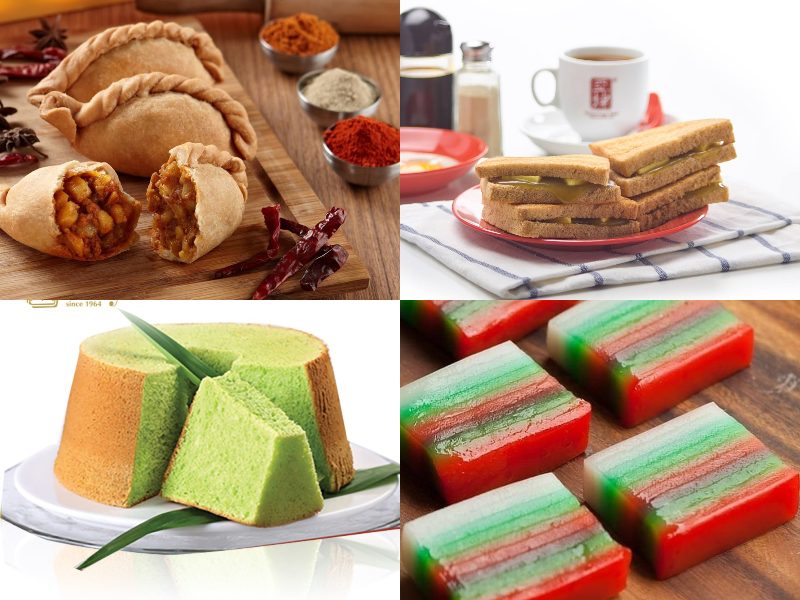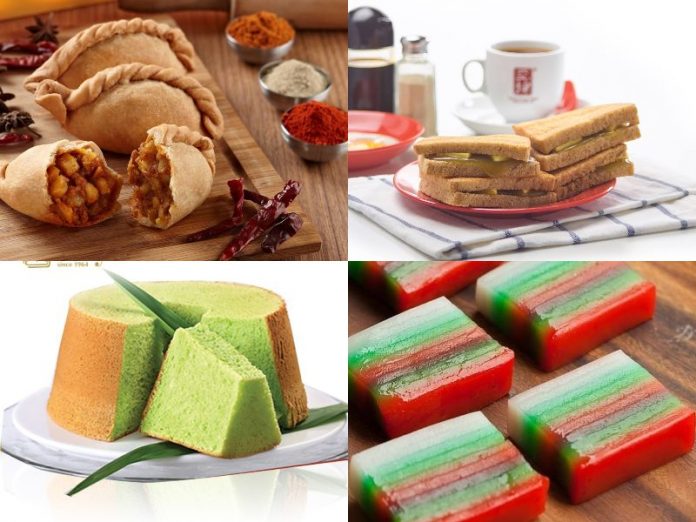 Singaporeans are no doubt a food-loving bunch! Ever found yourself having dinner with your friends, and already planning what you'll be having for brunch over the weekend? As National Day approaches, we are putting the spotlight on some of the most popular local snacks in Singapore! From the much-loved Milo drink to crispy curry puffs, these popular local snacks are steeped in tradition and history. They make up a significant portion of Singapore's food culture. Read on for a list of popular local snacks in Singapore and see if you've tried them all!
Popular local snacks in Singapore
1. Curry Puff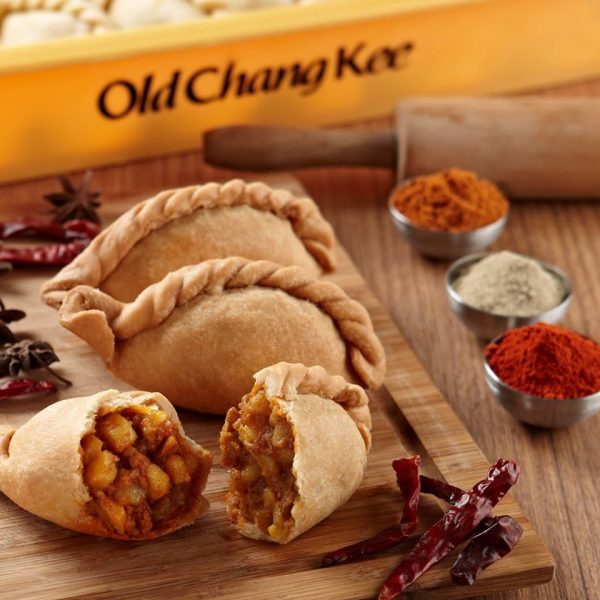 Chunks of chicken, potatoes and a sliced egg cooked with curry spices, wrapped in a perfect layer of pastry. Curry puffs are a definite go-to snack for all Singaporeans. For more than six decades, Old Chang Kee's curry puff in particular has won plenty of hearts and remains one of our most favouritesnack brands. Celebrate National Day at home with Old Chang Kee's Frozen Mini Curry Puff (available on Old Chang Kee Official Store) which you can easily whip up with a fryer! 
Try this popular local snack in Singapore now: If you can't wait to sink your teeth in this yummy treat, purchase the Old Chang Kee Curry'O + Curry Puff Flavour Potato Chips bundle digital voucher and redeem your afternoon snack in-stores!
*Do note that the voucher is only viewable on mobile
2. Kaya Toast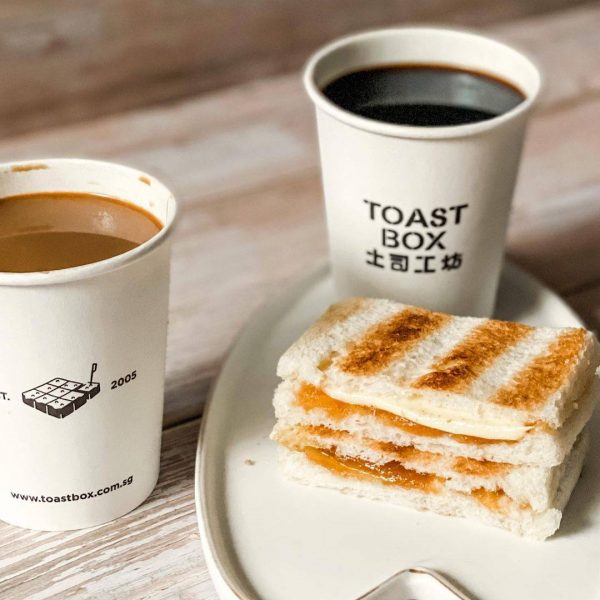 It's believed that the kaya toast originated from Hainanese chefs who had worked on British ships during the early 1900s. Afterwards, many coffee shops began selling kaya toasts. This led to the humble beginning of one of the most popular local snacks in Singapore. Kaya toasts are essentially charcoal-grilled or toasted slices of bread with slabs of cold butter and green kaya paste. Paired with two soft-boiled eggs and a cup of hot kopi or teh, this snack is the perfect epitome of a local breakfast! 
Try this best snack in Singapore now: There's no way we can talk about kaya toasts without mentioning Toast Box, our local go-to tea break joint. Purchase the Toast Box's Traditional Kaya Toast digital voucher and redeem it in-store to be transported back in time with the shop's nostalgic interiors! 
*Do note that the voucher is only viewable on mobile
3. Popiah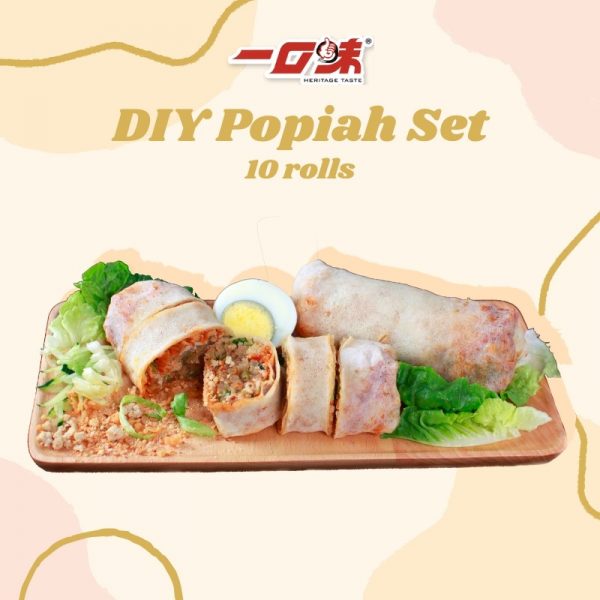 Looking for a way to encourage your child to consume more vegetables? The yummy popiah may just be the solution for you! Popiah contains an assortment of vegetables wrapped in a soft and thin crepe. Mixed with a delicious concoction of sweet sauces, this is sure to please your taste buds! Believed to have originated from Fujian province, popiah is now an essential part of our hawker scene. Snag yourself a DIY Popiah Set (available on Yikowei) and bond with your family over wrapping your own homemade popiahs! 
Try this best snack in Singapore now: Too lazy to make your own popiah? Make a trip down to Boleh Boleh with the Boleh Boleh – Popiah (1pc) digital voucher today for instant redemption!  
*Do note that the voucher is only viewable on mobile
4. Satay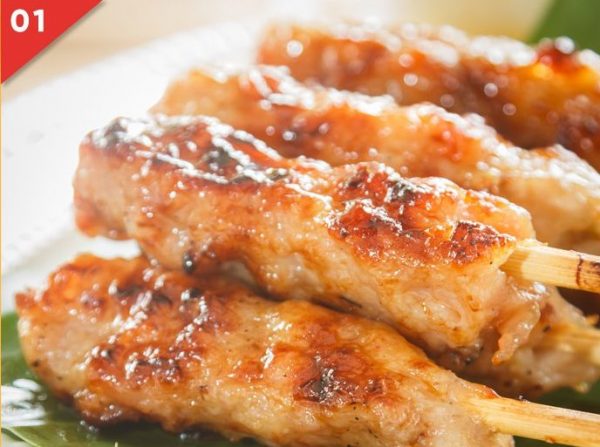 Characterised by his white singlet, straw fan and portable charcoal grill, he was affectionately recognised as the Satay Man. Today, you can find an abundance of satay stores selling different types of meat on a stick paired with savoury peanut sauce. Satays are typically served in sharing platters and enjoyed with a group of friends. Organising a mini-barbeque gathering soon? Enjoy Marinated Pork Satay Sticks (available on BBQ Chef Official Store)! You can also choose from other skewered meats like beef and chicken. 
5. Salted Egg Fish Skin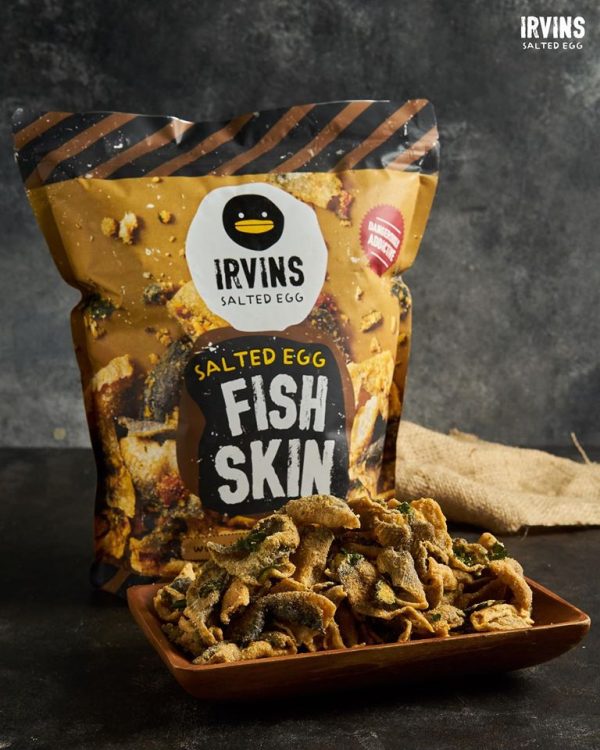 We thought salted egg yolk might have been just a trend, but it looks like the love Singaporeans have for salted egg yolk will ever end! This is why the IRVINS Salted Egg Fish Skin (available on IRVINS Salted Egg Official Store) cannot be left out from the list of popular local snacks in Singapore. Started in 2015, homegrown brand IRVINS Salted Egg has expanded to more than 20 outlets across nine countries. Its signature product, the crispy and addictive salted egg fish skin, has become one of the best snacks in Singapore. Today, Irvins even offers the Salted Egg Variety Bundle (available on IRVINS Salted Egg Official Store) which contains salted egg potato chips and cassava chips! 
6. Muah Chee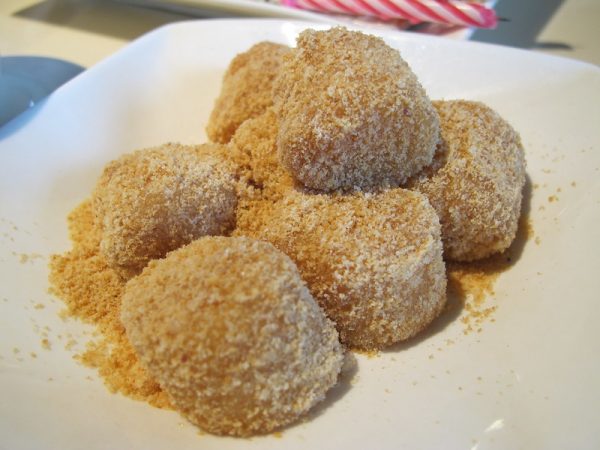 One of the key highlights of going to the pasar malam as a kid was looking out for the push-cart and aunty with a pair of scissors ready to cut into chewy glutinous dough! This scrumptious pillow-y snack has played a huge role in shaping the local flavour and is one of the popular local snacks in Singapore! Don't let its looks deceive you — the small, round dough balls are addictive. If you'd like to have ready-made muah chee at home anytime, try Chinatown Food's Frozen Muah Chee With Grated Peanuts (available on Chinatown Food Official Store). Otherwise, you can also try making fresh muah chee following these easy rice cooker recipes! 
Try this popular snack in Singapore now: Why go through all the hassle at home when you can enjoy freshly made muah chee with the Janggut Laksa Muah Chee digital voucher? Redeem it in-store to enjoy this chewy snack on the spot!   
*Do note that the voucher is only viewable on mobile
7. Bak Kwa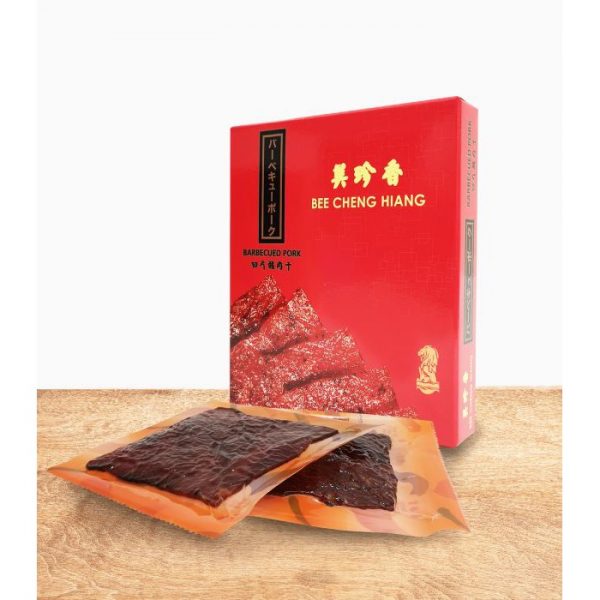 The next one on the list is a snack that most Singaporeans will be familiar with — bak kwa. Bak kwa is barbecued sliced pork and is very popular in Singapore, especially during Chinese New Year. Adapted from Chinese diaspora from the 19th century, Singapore's bak kwa is made from a distinctive charcoal-grilling method that leaves a lingering smoky taste. This is definitely a finger-lickin' snack to usher in the National Day festivities with. Stay home and enjoy the festivities with Bee Cheng Hiang Sliced Pork (available on Bee Cheng Hiang Official Store)! 
8. Ang Ku Kueh
Ang ku kuehs, also known as red tortoise cakes, were commonly eaten during joyous and festive celebrations like a baby's first-month celebration to signify longevity and blessing for the individuals. The original ang ku kueh is typically filled with mung bean paste but today, there are many modern renditions of this local snack. You can find ang ku kuehs available in a variety of colours and flavours such as black sesame, coconut and even durian! Fancy some ang ku kuehs to have at home? Check out this Ji Xiang Ang Ku Kueh (Bundle of 10) (available on PACKHUP) or try the Rainbow Lapis Happy Kueh Box (available on Rainbow Lapis SG Official Store) to taste a wide variety of nonya kuehs!
9. Kueh Lapis Sagu (Rainbow Lapis)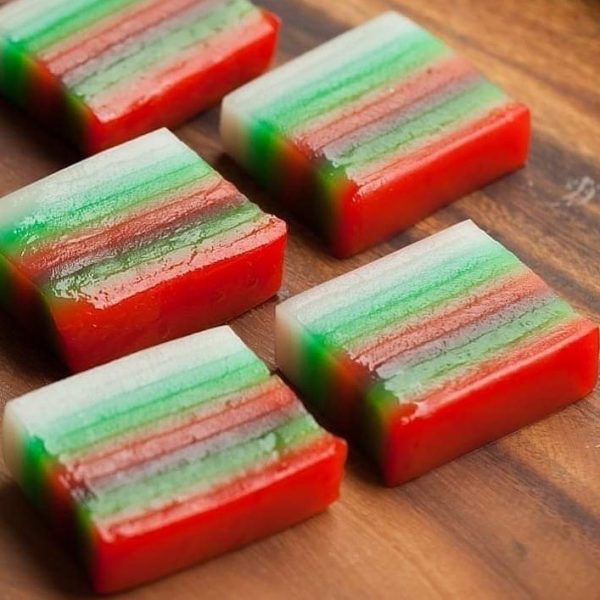 Most famous for its nine distinctive colours, kueh lapis sagu (also known as rainbow lapis) is a favourite among kids! This Peranakan kueh can be peeled off layer by layer or you can get through all layers in one bite. A lot of time, effort and dedication is required to make and stack the layers of Kueh Lapis Sagu (available on Rainbow Lapis SG Official Store). But it's worth all that effort. Sink your teeth into this sweet and chewy kueh for your next tea time snack. As one of Singapore's older and traditional kuehs, it definitely deserves to be a popular local snack in Singapore! 
10. Kueh Tutu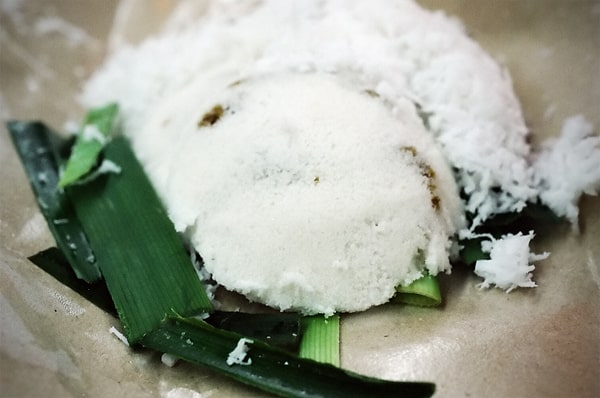 Well-loved for its soft and pillowy texture, kueh tutu is undeniably one of the most popular local snacks in Singapore! Kueh tutu is believed to have been around since the 1930s and can be considered a traditional delicacy here. These small pieces of kuehs are made of finely pounded rice flour and typically filled with grated coconut or grounded peanut. Today, there are many new introductions of flavours to kueh tutu — you can even find chocolate kueh tutus which are a hit among young kids! 
11. Milo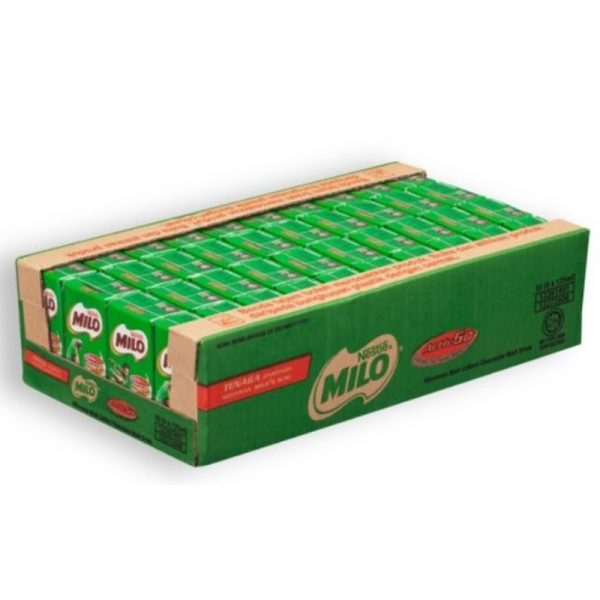 You can have it as a drink or a snack, that's the beauty of Singapore's favourite beverage – Milo (available on Shopee Supermarket). Well known for featuring different athletes on their packaging, Milo has amassed a wide fanbase in Singapore. Did you know that this chocolate malt beverage is manufactured here in Singapore and the Singapore Milo taste is unique to us? Today, you can find a variety of concoctions including Milo Peng (available on NESTLÉ Official Store) to which you've to simply add ice water to enjoy! 
12. Pandan Chiffon Cake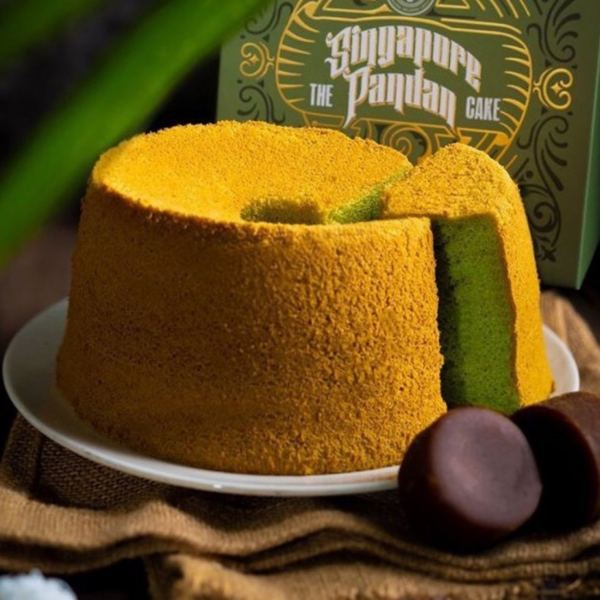 Light, fluffy and moist — the classic pandan chiffon cake has never failed to win the hearts of Singaporeans and tourists alike. In fact, it was once crowned as Singapore's national cake by CNN. Pair the Pandan Chiffon Cake (available on Old Seng Choong) with a cup of tea, for the perfect tea time snack! If the ol' school pandan chiffon cake is too dull for your liking, perhaps the trendier Pandan Kaya Lava Chiffon (available on Old Seng Choong) will spice things up for you! Watch the kaya lava ooze out when you slice through the cake — definitely an Instagram-worthy popular local snack in Singapore!
13. Ondeh Ondeh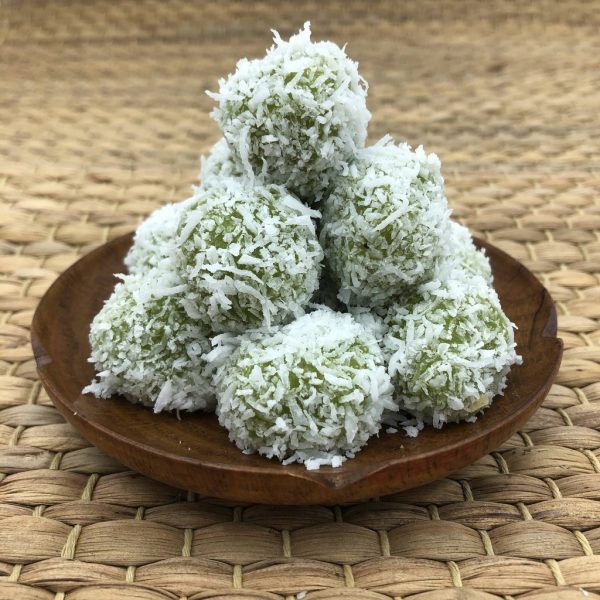 Last but not least in our list of popular local snacks in Singapore is Ondeh Ondeh (available on Rainbow Lapis SG Official Store)! Ondeh ondeh is a glutinous rice ball dessert filled with gula melaka and topped with slightly salted coconut. This yummy snack has travelled a long way from Java before it reached Singapore in the 1950s – 1960s. This sweet and chewy dessert is sure to please your taste buds! Not a fan of glutinous rice balls? You can still enjoy the great taste of ondeh ondeh through this Ondeh Ondeh Cake (available on Ollella SG Official Store).
14. Potong Ice Cream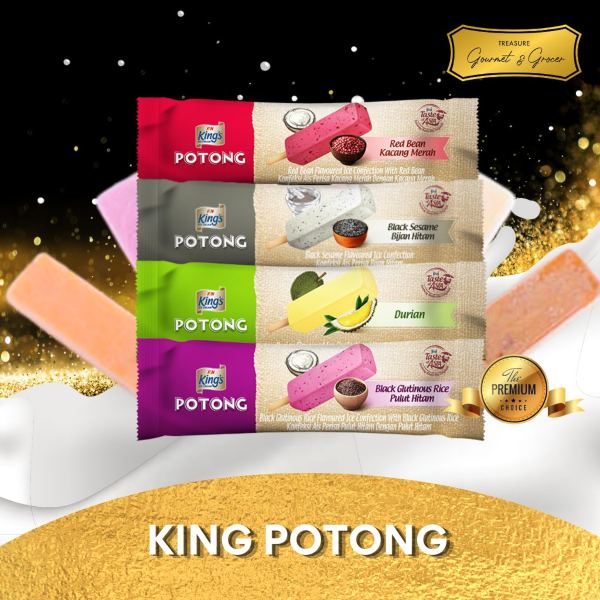 A hit in the 1980s, Potong ice creams remained one of our go-to dessert choices to beat the sweltering weather. Ice cream sellers will make their own Potong ice creams from scratch and go knocking door-to-door to promote them. Can you guess what was the most popular Potong ice cream flavour back then? That's right, it's the red bean flavour! The red bean Potong ice cream remains a classic even till today, but there are other fun flavours to try out too. Think pulut hitam and yam. Stock up on your favourite King's Potong Ice Cream (available on TREASURE GOURMET & GROCER) to share with your family and friends like the good ol' kampung times! 
15. Wafer Ice Cream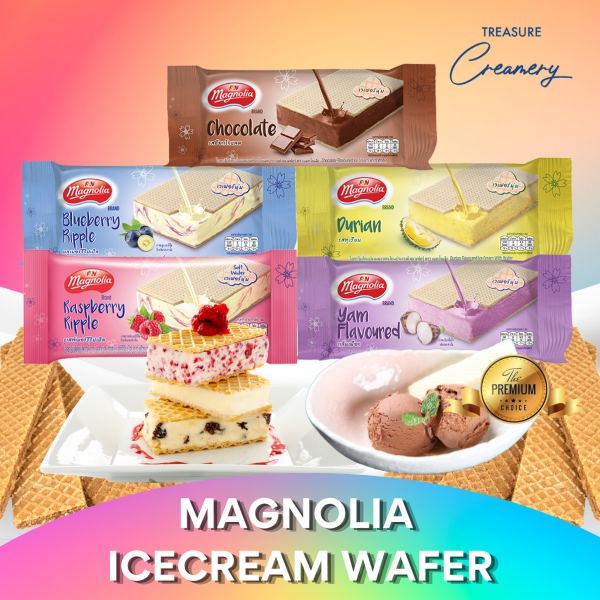 What's your favourite childhood memory? For us, it's definitely racing downstairs to the ice cream cart when the ice cream man rings his bell! From raspberry to chocolate flavours, the huge selection never failed to make us giddy with happiness. While ice cream carts are a rare sight in Singapore right now, you can still enjoy this popular local snack with the Magnolia Wafer Ice Cream (available on Treasure Creamery)! They come in similar flavours as what you'd get from the ice cream carts — think raspberry, chocolate, yam and durian!
Celebrate National Day 2021 with these popular local snacks in Singapore
Grab your favourite snacks as we celebrate National Day at home this year! Couple your feast with some fun traditional games that you loved in during your childhood days. Throw on a stylish red and white outfit to show your patriotism! You can get them at great sale prices when you shop from our National Day Sale!
This article was updated on 2 August 2021. Additional research done by Iris Tan.