Ever had an uninterrupted date night with your significant other? … Yeah, we thought so. With all the hustle and bustle that comes with city life, it's probably hard to get some quality alone time. Don't let any random stranger ruin the perfect date moment for you this Valentine's Day. Drop by some of the best quiet places in Singapore with your date for a romantic night stroll or a sweet HTHT this special occasion!
Quiet places in Singapore for nature lovers
1. Mount Faber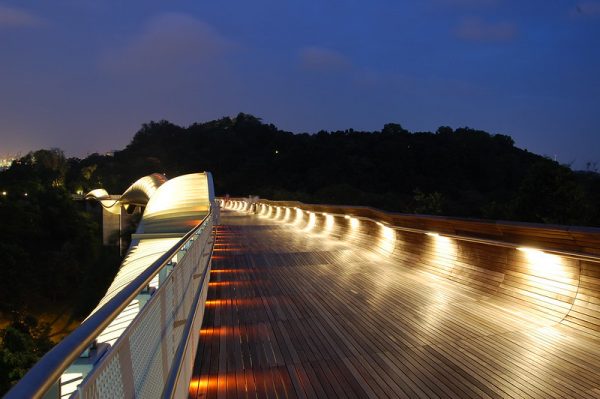 Known for being the place to enjoy sunsets, Mount Faber is the spot to go to if you want some peace and quiet for your Valentine's Day date in Singapore. Wind down for the day, take in the true beauty of nature with your significant other as you chill at this place. There's also plenty of reasons to drag yourselves out for some light exercise! Take a walk together along the Southern Ridges to the Henderson Waves bridge. It'll definitely be worth the trek for the stunning sunset you'll get to witness. 
Mount Faber
Address: 109 Mount Faber Road, Faber Peak, S(099203)
Opening hours: 24/7
Henderson Waves Bridge
Address: Henderson Road, S(159557)
Opening hours: 24/7
2. Sentosa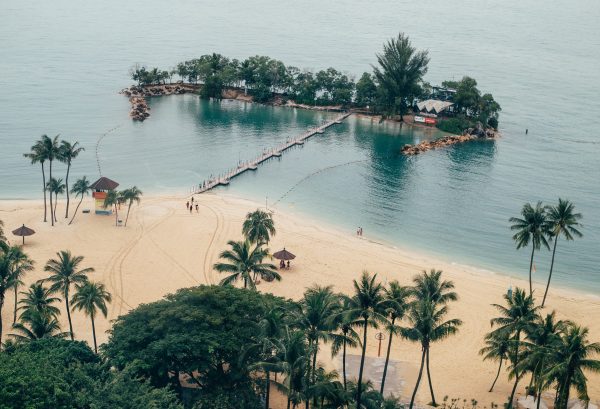 When we said 'quiet places in Singapore', you probably didn't think that Sentosa would make the list. Contrary to popular belief, Sentosa is actually pretty serene, especially towards the evening. Watch the sun go down at the beach or chat at the Sentosa Boardwalk (which promises a really pretty view of the waters, especially at night). Board the cable car for a more 'touristy' date night. Better still, it's connected to Mount Faber (point 1), which is one of the best chill Valentine's Day date ideas in Singapore this 2023!
Sentosa Siloso Beach
Address: 51 Imbiah Walk, S(099538)
Opening hours: 24/7
3. Little Guilin
Popular with photography enthusiasts and wedding photoshoots, Little Guilin is named after its resemblance Guilin in China, but at a much smaller scale of course. With its unmistakable granite rock structure sitting within a lovely lake, this peaceful venue is undeniably one of the best places to chill and stargaze at night in Singapore.
Address: Bukit Batok East Avenue 5, S(650242)
Opening hours: 24/7
4. MacRitchie Reservoir Park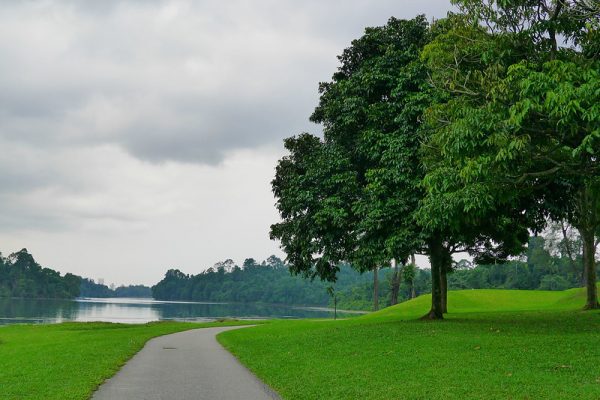 MacRitchie Reservoir Park is one of the most serene and quiet places in Singapore that's great for nature lovers and fitness enthusiasts alike. With numerous trails spanning the nature reserve, this is another perfect Valentine's Day date idea in Singapore this 2023! Be one with nature as you watch the beautiful sunset surrounded by the greenery and water, or put on some of the best hiking shoes and head up to the TreeTop Walk for an amazing bird's eye view of the reserve. You may encounter monkeys during your visit here, so be sure not to feed them and keep your distance away from them!
MacRitchie Reservoir Park
Address: Lornie Road, S(298735)
Opening hours: 24/7
TreeTop Walk
Opening hours:
Tues – Fri: 9am – 5pm
Sat – Sun: 8.30am – 5pm
Public Holidays: 8.30am – 5pm
*Last entry at 4.45pm
5. HortPark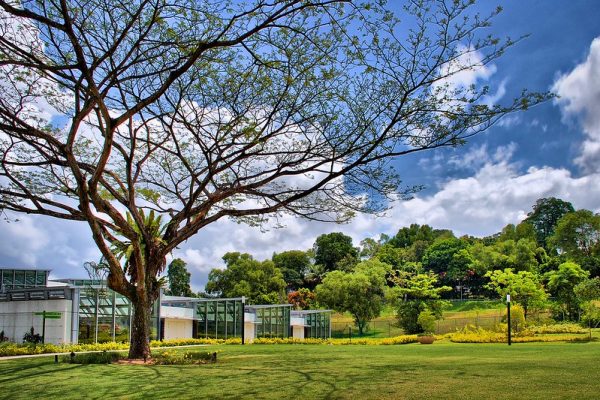 Valentine's Day is the perfect occasion to try something different in Singapore and the best place to do so is at HortPark! This uniquely designed park doubles up as a gardening hub for their regular Gardener's Day Out event so it's definitely an ideal place for those with green fingers! The lush greenery definitely adds to the serenity of this park as one of the best quiet places in Singapore for couples to relax at. Even if you're not much of a gardener, HortPark is still a good private place to visit as a couple in Singapore because it's rather empty and quiet. It's also located near Mount Faber Park so you can wander around this entire area and admire the beautiful greenery that it has to offer!
Address: 33 Hyderabad Road, S(119578)
Opening hours: Daily, 6am – 11pm
6. Pulau Ubin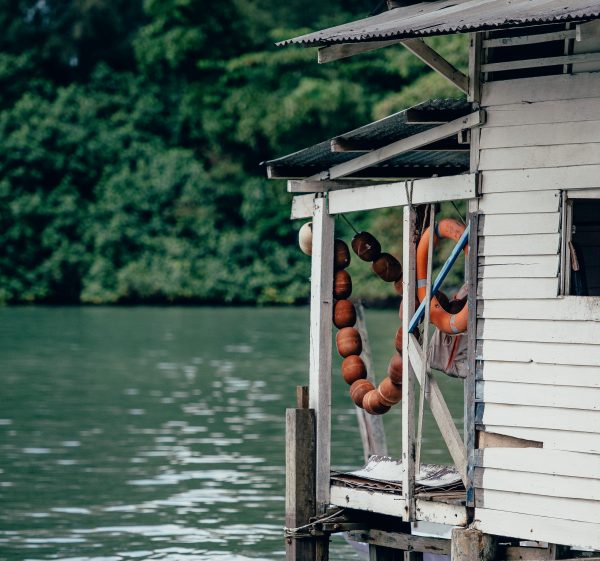 From beautiful quarries to quiet paths, Pulau Ubin easily makes the cut for one of the best spots for a quiet Valentine's Day date in Singapore! With laidback kampung vibes, the island assures that you can spend some quality time together — especially if the both of you enjoy nature. Not a fan of walking? Bikes are also available for rent. Cycle around the island so you can venture further in (stay on the paths, of course!). We'd recommend visiting the quarries too but do remember to keep yourself hydrated with some of the best water bottles! Psst, make sure to have insect repellant, a torchlight and a power bank as you'll definitely need them on your romantic adventure!
7. Fort Canning Park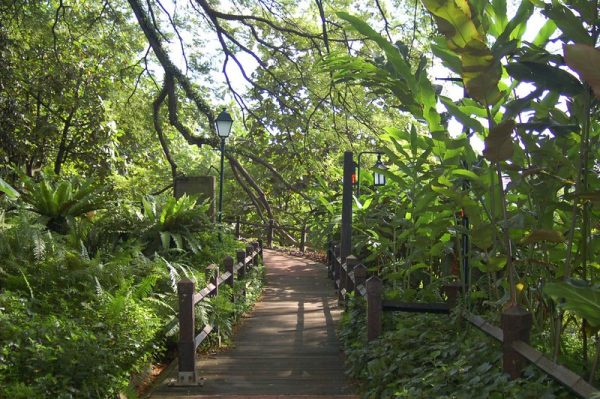 Situated in the town area, Fort Canning Park is one of the best quiet date places for a simple Valentine's Day date in Singapore this 2023. This park is also a historical place where colonial rulers used to reside, so nature lovers and history buffs can rejoice! You can find ancient artefacts among the flora and fauna as you stroll through this park. You can also find Jubilee Park situated within. It's filled with fun and family-friendly outdoor activities like huge slides and seesaws. Relive your childhood days with your significant other when you visit Fort Canning Park this Valentine's Day! 
Address: 70 River Valley Road, S(179037)
Opening hours: 24/7
Quiet places in Singapore for a relaxing picnic
8. Esplanade Roof Terrace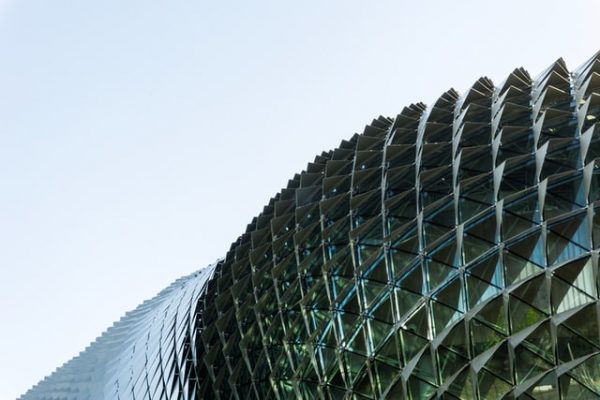 Want to experience the beautiful night view at zero cost? Sit among greenery and exchange heart-to-heart talks at the Esplanade Roof Terrace. Or take photos for the gram  — we've heard that there are spaces for perfect photo opportunities. It's also one of the great places to chill at night in Singapore, especially if you're thinking of having an evening picnic! You could grab a dinner to-go and head there this Valentine's Day for a romantic dinner in Singapore (without the candlelight). But honestly, who needs candlelight if you're under a sky full of stars?
Address: 8 Raffles Avenue, S(039802)
Opening hours: Daily, 10am – 9pm
9. Marina at Keppel Bay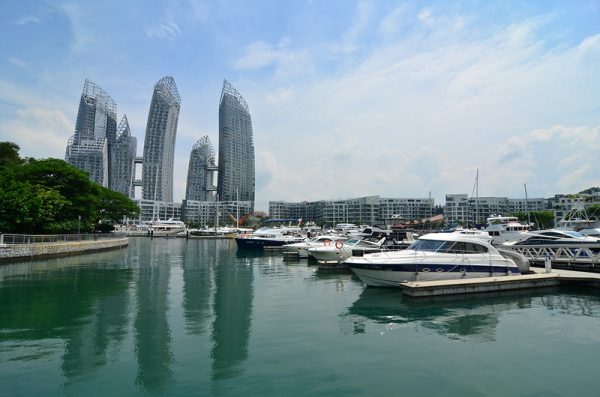 For couples who love going on dates at Instagram-worthy places, Marina at Keppel Bay is one you must check off your list this Valentine's Day! You could visit the yacht docking area and take shots with plenty of gorgeous docked yachts in the background. The nearby Labrador Coastal Walk is also perfect for watching sunsets and snapping beautiful pictures.
For artistic shots and a brilliant view, find an empty spot near the Keppel Bay Bridge and watch as it lights up the night sky. The Southern tip of Keppel island is also a good spot for catching the sunset and even a picnic while taking in the view – we are referring to your beautiful date. Don't forget to snap an OOTD of your gorgeous partner if they come in a beautiful maxi dress that looks like this Floral Backless Drawstring Maxi (available on ZANZEA Official Store)!
Address: 2 Keppel Bay Vista, S(098382)
Opening hours: 24/7
10. Singapore Botanic Gardens
Take a stroll at Botanic Gardens with your loved one and enjoy each other's company among the beautiful flora and fauna this Valentine's Day! Botanic Gardens is one of many best places in Singapore to chill at night, so you can be assured that you won't be bothered by any crowds. It's also a great place to visit during the day and a popular spot for picnics! Bring along your picnic mat and picnic basket filled with homemade treats to make this V'day extra special.
Address: 1 Cluny Road, S(259569)
Opening hours: Daily, 5am – 12am
11. Kusu Island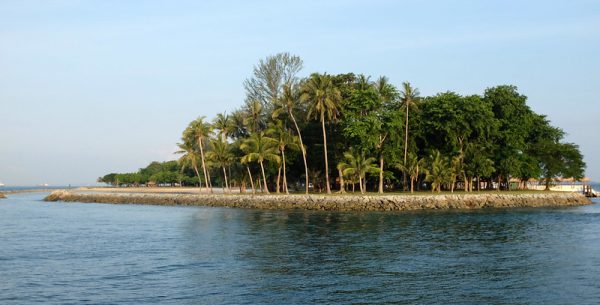 The island was named after a folklore that told of a giant tortoise which sacrificed itself to become an island to save two shipwrecked sailors. If you fancy a trip beyond our mainland, visit Kusu Island for a day trip for temple visits, picnics and swimming! Known for its beaches and lagoons, the vast and tranquil atmosphere here makes it one of the best quiet places in Singapore for couples. Be sure to bring plenty of snacks because there are no eateries or convenience stores available. Don't want your bae going hangry, do you? Buy your tickets for the ferry on-site or get them through online booking! Alternatively, you guys can also take a detour to St John's Island nearby for a unique Valentine's Day staycation in Singapore this 2023!
Address: 31 Marina Coastal Drive, #01-04, S(018988)
Opening hours: Daily, 8.30am – 4pm
Price: $15 (for the ferry ride from Marina South Pier)
12. Marina Barrage
Marina Barrage is another great date night idea if you're on the hunt for quiet date places for Valentine's Day in Singapore. It's much quieter on weekdays and weekend nights so privacy and noise levels won't be an issue. Worried about the heat? Here's the good news – the open space can actually get pretty breezy at night! So much that you can bring along a kite for a fun kite-flying session! Otherwise, bring along some of the best portable fans to keep the sweat away. With the cooler weather and an amazing view of the city skyline, this is a must-go for all couples!
Address: 8 Marina Gardens Drive, S(018951)
Opening hours:
Mon – Thu: 8am – 9pm
Fri – Sun: 8am – 10pm
Quiet places in Singapore for couple OOTDs
13. Rail Corridor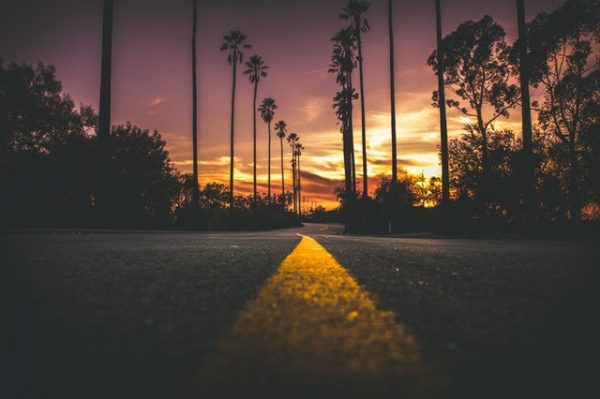 Ever wondered what a glow-in-the-dark path looks like? Head down to Railway Corridor, behind the Downtown Line Bukit Panjang MRT Station, for one of the most unique Valentine's Day date places in Singapore to see the magic unfold this 2023. It's part of a test track by the URA, in a bid to discover safer path materials for recreational trails. Although you may not have Aladdin's flying carpet, you can still experience a "shining, shimmering, splendid" date while walking along the glittery path. Located in a relatively less populated neighbourhood, this is one of the best places to chill at night in Singapore.
Address: Behind Bukit Panjang MRT
Opening hours: 24/7
14. Marina Bay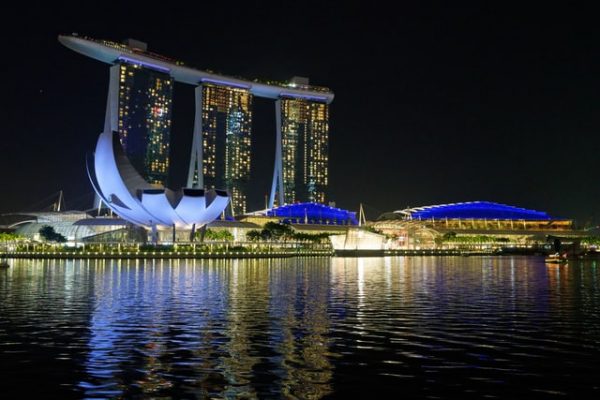 Apart from cyclists on their route from East Coast Park, Marina Bay is generally quieter during the night. The pathway towards The Float @ Marina Bay in particular, is a popular spot among couples who are searching for quiet places to chill in Singapore this Valentine's Day 2023. Besides sitting and chilling by the serene river while gazing at the breathtaking CBD skyline, you can also choose to stroll towards the Helix Bridge. There's just something strangely therapeutic about walking along the river. Not to mention, having your significant other by your side will amplify that feeling!
Address: 20 Raffles Avenue, S(039805)
Opening hours: 24/7
15. The Pinnacle@Duxton (Skybridge)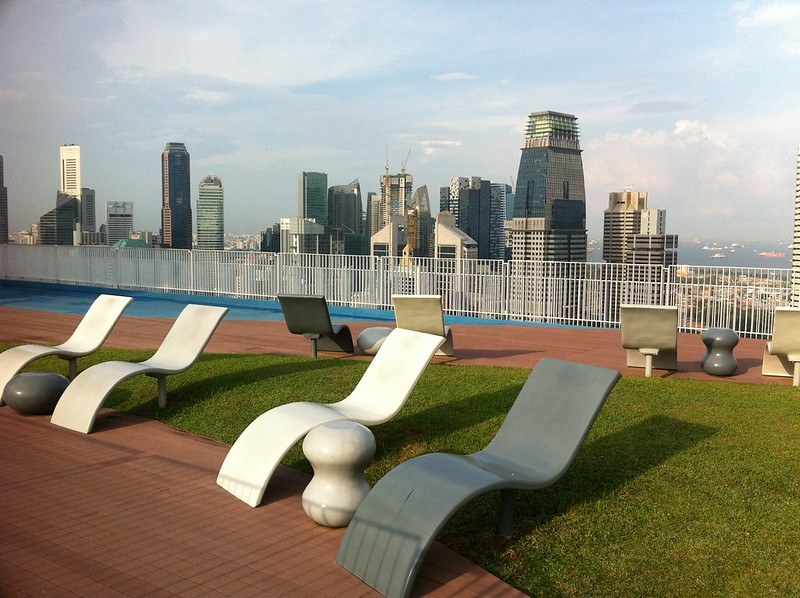 Valentine's Day date ideas in Singapore this 2023 need not break the bank. You and your significant other can enjoy a bird's eye view of Singapore's magnificent night scenery from The Pinnacle@Duxton at just $6! This grants you access to the top floor of the majestic 50-story residential building, right in the heart of the city. This is one of the best places to chill at night in Singapore where you'll get to enjoy sights of the city during breezy evenings. It's great for watching sunsets with your significant other while enjoying the cool breeze. As there are limited shelters there, it's recommended that you bring an umbrella in case it rains.
Address: Blk 1G, 1 Cantonment Road, Level 1, S(080001)
Opening hours: Daily, 9am – 9pm, except during special events
Price: $6
Quiet places in Singapore for romantic strolls
16. Woodlands Waterfront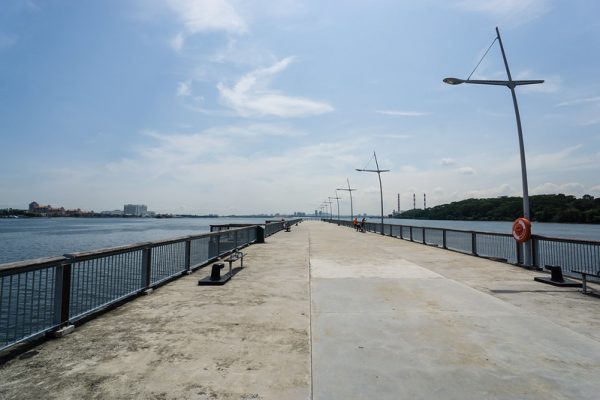 If you're a fan of long walks, why not stroll along the longest recreational jetty in Singapore and enjoy the sea breeze this Valentine's Day? It's like every other park but with an added jetty so you can relax on a beach chair while witnessing the beautiful sunset. You could even set up a fishing rod, and maybe catch a fish or two while chilling. The open fields are great places to chill at night in Singapore. Cycling is also an option, though there are no bicycle rental shops there, so be sure to bring the best city bikes and have a leisure cycle through the park. It's a good opportunity to teach your partner how to cycle too if they don't know how!
Address: 6A Admiralty Road West, S(759956)
Opening hours: 24/7
17. Changi Coastal Walk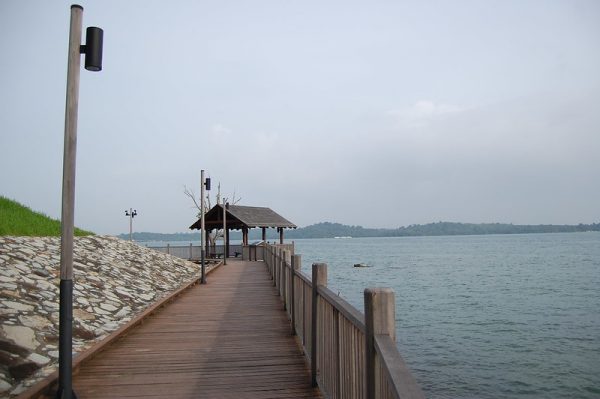 Fancy the idea of long coastal walks but stay in the East? Changi Coastal Walk is a great Valentine's Day date location in Singapore! With six distinct sections that make up the entire coastal walk, you and your partner will have more than enough places to explore at this location. Stroll through the various trails, be it through the forests (Cliff Walk) or above the sea (Kelong Walk) – Each pathway promises a whole new experience. If you're game, you could even head to Changi Airport, yet another gem in the East for you to explore with bae.
Address: 6 Changi Village Road, S(509907)
Opening hours: 24/7
18. Tanjong Rhu Promenade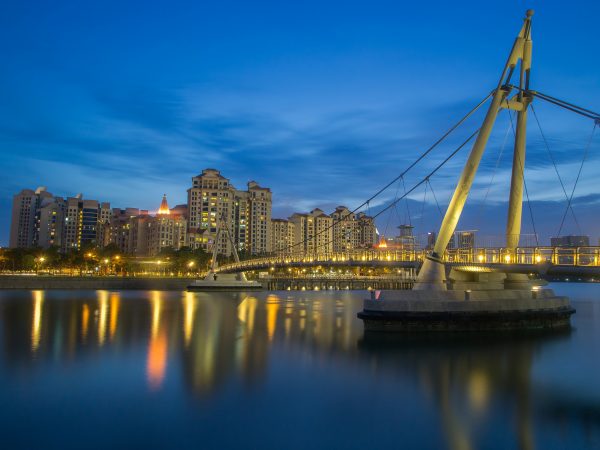 This park connector is one of the best places to chill at night in Singapore, especially if you and your loved one enjoy taking casual walks together. It begins at the Tanjong Rhu suspension bridge along Sungei Geylang and stretches all the way to Bay East of Gardens by the Bay. The suspension bridge is quite a sight when it lights up at night. If you have the time, you can even walk over to Gardens by the Bay where you'll be offered breathtaking views of the city skyline. The best part is that this is still quite a hidden gem so crowds won't be a problem when you visit this Valentine's Day date location in Singapore this 2023!
Address: 50 Tanjong Rhu Place, S(436621)
Opening hours: 24/7
19. Istana Park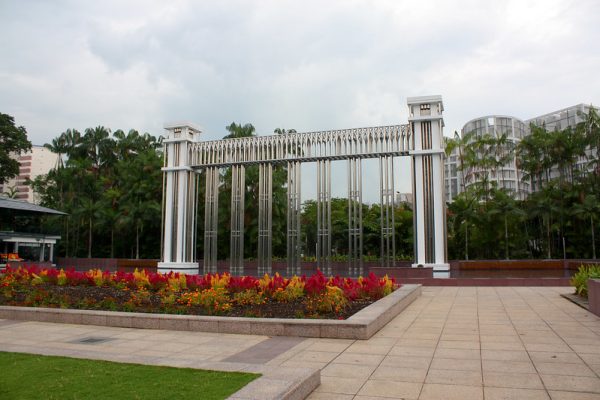 The Istana Park is one of the quiet places in Singapore that's often overlooked. Tucked in a corner at Dhoby Ghaut, this charming little park boasts beautiful greenery, with plants sourced from around the Southeast Asian region. Its lighting was specially designed to enhance the park's features and structures as well. Drop by this park after a romantic dinner and enjoy the beautiful ambience this park has to offer for Valentine's Day.
Address: 68 Orchard Road, S(238839)
Opening hours: 24/7
20. East Coast Park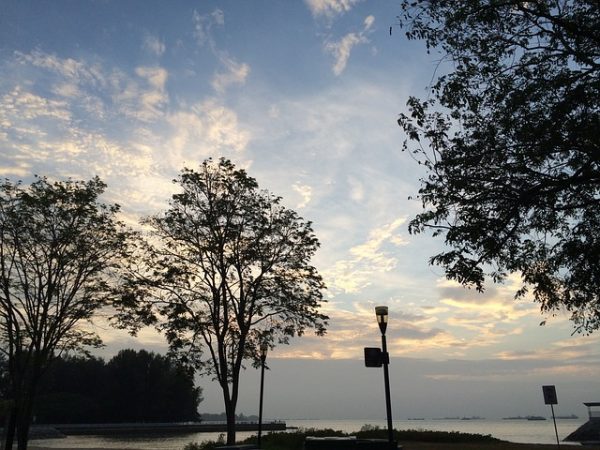 Want to visit a quiet beach for your Valentine's Day date in Singapore? East Coast Park is a beach park located along the south-eastern coast of Singapore. Even though the park can get crowded in some areas, there are still some spots that offer some peace and quiet. Don't forget to bring along your camping equipment for a staycation! Pitch a tent and enjoy stargazing away from the bright city nightscape. Otherwise, simply enjoy the cooling night weather and wake up to a beautiful sunrise in the morning!
Pro Tip: Areas A, G and H in East Coast Park are quiet places in Singapore where you can avoid crowds as they're located further from popular attractions like the hawker centre.
Address: East Coast Park Service Road, S(455486)
Opening hours: 24/7
21. West Coast Park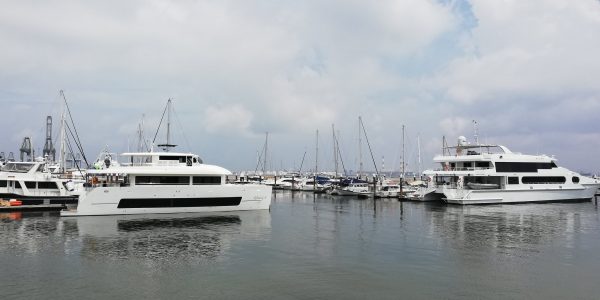 West Coast Park is most famous for its large outdoor playground. So unless you have children, chances are you've never been to (or even heard of) this park! As much as it can get crowded during the day on weekends, it's very quiet and empty at night which makes it a great private hangout place for couples in Singapore! Pay a visit to the park and relax as you and your partner take in the magnificent view of the waterfront. Grab some food to go from the 24/7 McDonald's located in the park itself and enjoy a serene evening by the breakwater!
Address: 27 West Coast Highway Westway, S(117867)
Opening hours: 24/7
22. Punggol Waterway Park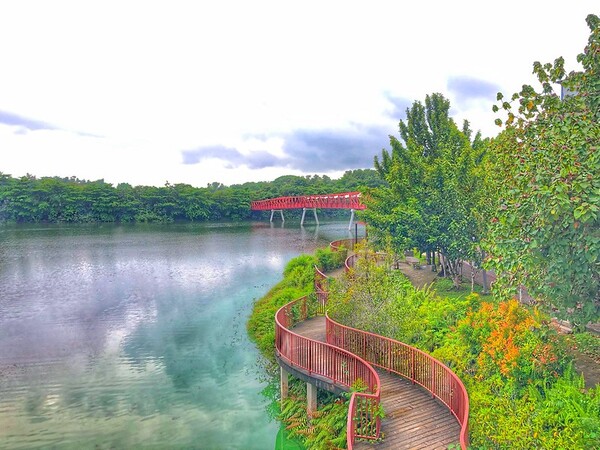 For couples finding a quiet place to paktor around Singapore's neighbourhoods, we've got your back. Although most probably know Punggol as the ulu station at the end of the Northeast line, we discovered a hidden gem here – Punggol Waterway Park. Head down to the Sunrise Bridge if you and your partner are early risers who enjoy starting their day even before the sun's up. This bridge, as the name suggests, is located on the eastern side of the park and offers a spectacular view of the sunrise every morning. Imagine hugging your partner from behind as you both bask in the golden hour (psst… time for a cute IG photo!). This is without a doubt one of the best quiet places in Singapore for couples to hangout! 
Address: 10 Sentul Crescent Road, S(828851) 
Opening hours: 24/7
Other quiet places in Singapore for couples
23. Museums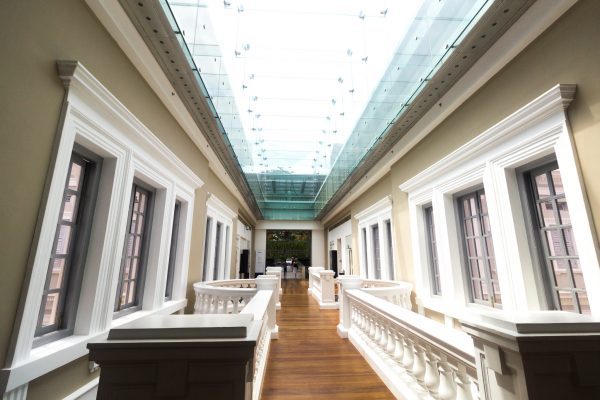 Are you quite the artistic pair? Museums are one of the few quiet places in Singapore that are perfect for couples to appreciate paintings and sculptures together. View history and culture through the lens of the artists themselves with the descriptions at the side of each exhibit that explains the inspirations for the piece. Even if you've been to all the museums in Singapore, there are always new exhibitions to explore. Make a date to the Singapore Art Museum, the National Gallery Singapore and even the Vintage Camera's Museum for a retro blast to the past this Valentine's Day 2023!
National Gallery Singapore
Address: 1 Saint Andrew's Road, S(178957)
Opening hours:
Mon – Thu: 10am – 7pm
Fri – Sun: 10am – 10pm
24. Spas
If you're looking for private places to hang out in Singapore, spas are certainly a haven for couples amidst the hustle and bustle of city life. Couple spa treatments are often done in elegant private rooms and they allow you to indulge in an intimate experience right next to your significant other. Depending on your preference, you could be relaxing with your loved one in a petal-strewn jacuzzi or steamy onsen bath. Either way, spas are certainly one of the best quiet places in Singapore for couples to sit back, relax, and hang out for a few hours, especially after a delicious meal at one of Singapore's most romantic restaurants! 
25. Your home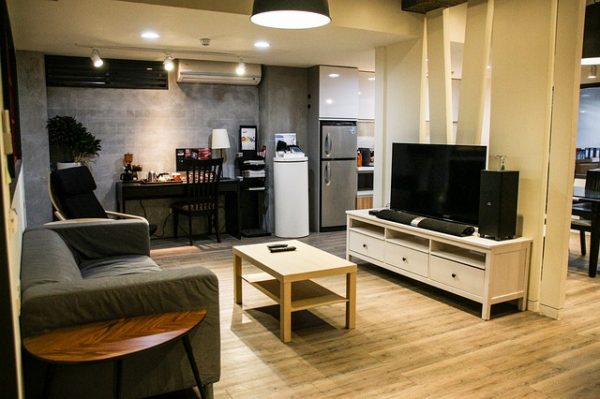 Staying in is the best sometimes and there's nothing wrong with that. Nothing beats Netflix and chilling with a box of pizza and good Chinese dramas! Staying in is one of the best Valentine's Day date ideas and places in Singapore for couples. Besides, watching shows isn't the only thing you can do together. You can cook together using the best grills in Singapore or play some of the best drinking games together! Doing activities like these makes for good memories and you might even discover things about your partner that you didn't know of before.
26. The Projector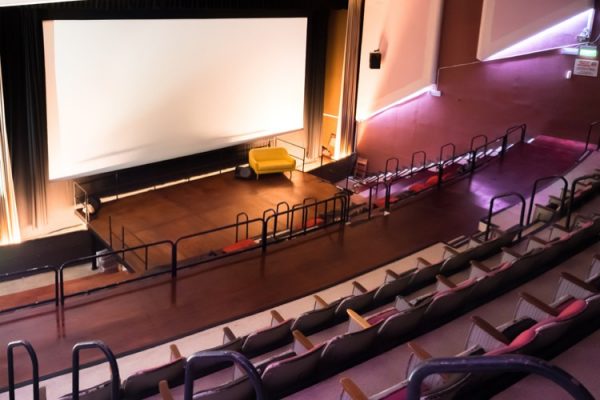 You don't always need to stay in for movie night with your significant other. The Projector is one of the best places for couples who love film and vintage ambiences! With foreign and indie films and exclusive lineups of classic cinema, this unique theatre experience is not to be missed. With seats tightly packed together, it's perfect as one of the special couple hangout places in Singapore to spend time together at. Enjoy an intimate afternoon film together to avoid the evening crowds at this quiet place in Singapore!
Address: Golden Mile Tower, 6001 Beach Road, #05-00, S(199589)
Opening hours:
Mon – Friday: 4pm – 8.30pm
Sat – Sun, PH: 1pm – 8.30pm
27. Jewel Cable Car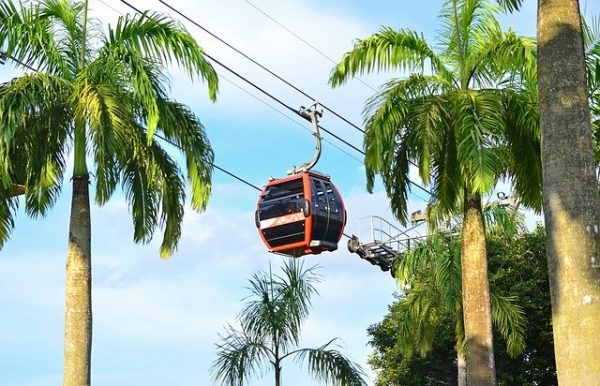 The Singapore Cable Car is one of the best quiet and private places in Singapore for couples because you can have the entire cable car to yourselves! Indulge in one of the most exquisite fine dining experiences aboard the cable car while soaking in panoramic views of the sunset with your significant other. From 100 metres above sea level, you can be sure to catch an incredible sunset!
Address: 109 Mount Faber Road, S(099203)
Opening hours: Daily, 8.45am – 10pm
Get a much-needed getaway with the best quiet places in Singapore
Undiscovered gems abound when it comes to quiet places to chill at night in Singapore for Valentine's Day 2023. We hope that this list of places where you can plan chill date ideas will help with your upcoming plans! Need more inspiration? Here are some of the best alternative Valentine's Day ideas in Singapore! If you're looking for the perfect gift for your significant other on this very special occasion, this ultimate Valentine's Day gift guide should help! Don't forget to check out our Valentine's Day Sale to snag the greatest deals when you're shopping for gifts! 
This article was updated on 4 January 2023. Additional research done by Shermyn Tan.