Whether you want to blend staying active with getting around quickly or just want to avoid Grab ride price hikes, investing in the best urban and city bikes in Singapore is definitely something worth considering! Besides saving you a tonne of money in the long run, cycling on city bikes is a fun and active way to get around quickly. Not sure what to consider when buying the best city bikes in Singapore? Here's everything you'll need to know!
Is city bike and road bike the same?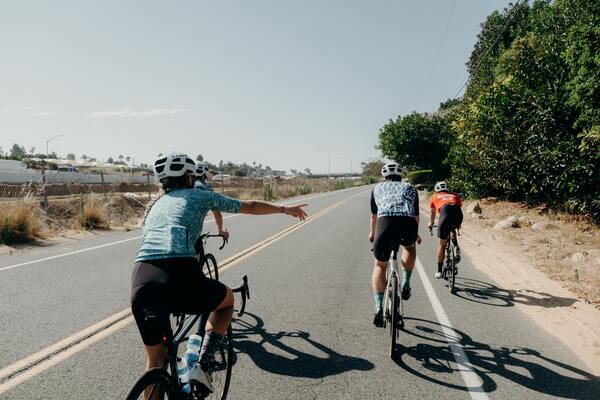 There are many different types of bikes to choose from and picking the right one can be a challenge. You may be wondering, are city bikes the same as road bikes? The quick answer is no. Here's a simple breakdown of a few features that differentiate these two types of bikes:
| | | |
| --- | --- | --- |
| Types of bikes | City bikes | Road bikes |
| Overall build | Wider, more comfortable saddle | Lightweight |
| Handlebars | Flat and straight | Curved downwards |
| Riding Position | Upright | Aerodynamic |
| Wheels | Wider, heavier  | Narrower, taller |
For those who love speed, road bikes are the best for racing around Singapore! Every feature is designed to push you the farthest distance with the most efficiency. However, road bikes are mainly used by serious cyclists, professional or non-professional. So, if you're just using it for your daily commute, a city bike is just right to get where you're going in comfort and safety!
What to look for in the best city bikes
Before diving into the vast world of the best bicycle brands in Singapore for the city, you'll also need to know what makes up a quality city bike! Here are some specifics to look out for if you're new to cycling: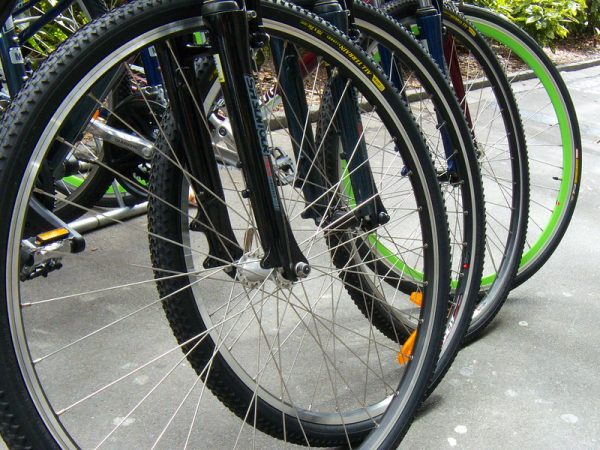 You might be wondering what the main differences are in city bike tyre sizes compared to mountain or road bikes. For starters, unlike mountain bikes, city bikes feature medium-sized tyres that come with shallow grooves. This allows riders to enjoy a fine balance of durability and speed as you won't have to deal with uneven tyre grooves that can make the journey bumpy. Additionally, when compared with the tyres of road bikes, the shallow grooves of city bike tyres offer more stability so you can cycle worry-free on longer journeys.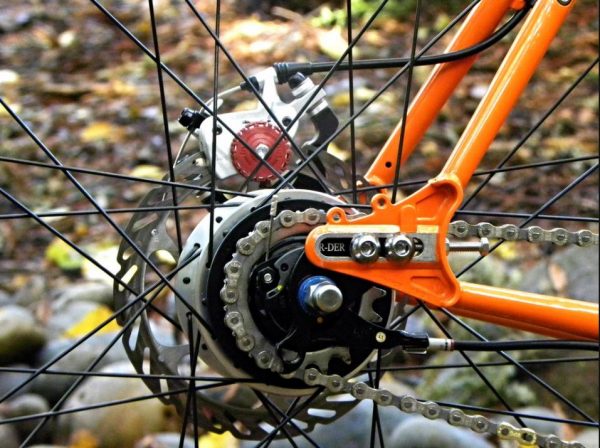 Tired of not being able to shift gears while resting at a traffic intersection? With internal hub gearing, you can say goodbye to such inconveniences while cycling in Singapore! Hub gearing guarantees that you'll have an easy time shifting gears as you build up speed. As the chain and gearing system are encased in a sealed mechanism, they require less maintenance compared to their movable bicycle chain counterparts as it's harder for dirt and water to clog up the gears.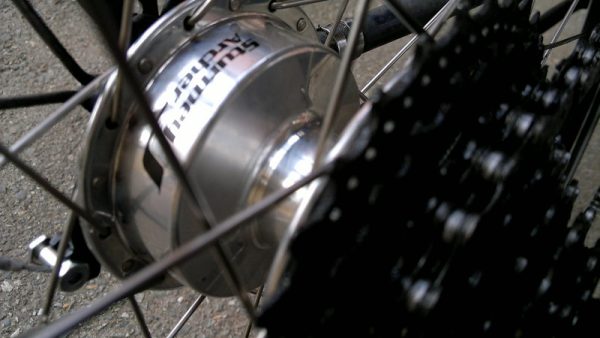 In a tropical country like ours, you might find yourself cycling in the rain or on wet roads. Thus, you'll want to ensure your city bikes in Singapore come with drum brakes. Specially designed to offer more braking power in wet weather, drum brakes are shielded from the rain and kept dry. This effectively extends their lifespan and allows for easy bike maintenance when the need arises.
Now that you're aware of the qualities to look out for, here are some of the best bicycles in Singapore you can buy!
Best city bikes in Singapore for casual commuting
1. Raleigh Bikes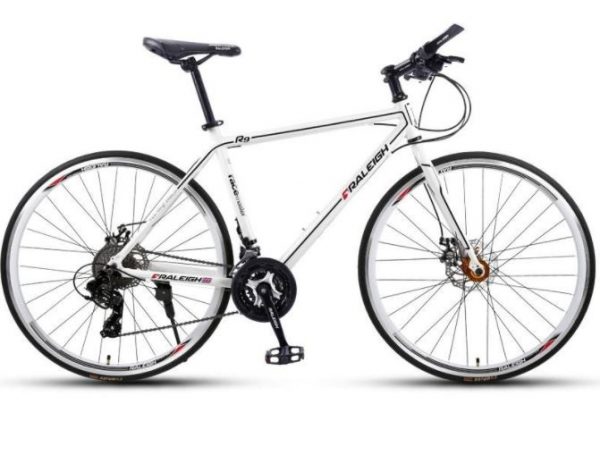 Looking for a bike that captures the fun and magic of cruising the city? Why not check out the classic Raleigh bikes! With more than a century's worth of legacy, the British-based bicycle manufacturers have perfected their craft with stylish bikes that can handle any urban obstacle. With its core ideals being bikes designed with fun in mind, Raleigh bikes leverage on their years of experience to deliver classy city bikes that are perfect for daily commuting. You'll want to look out for Raleigh Variable Speed Bikes (available on Keep Fit.sg) that use a lightweight aluminium alloy frame so you can easily carry it around in no-cycle zones! With the bike's ability to easily overcome any unpredictable surface, it's no wonder many cycling enthusiasts regard Raleigh bikes as one of the best city bikes in Singapore to own.
2. Giant Bikes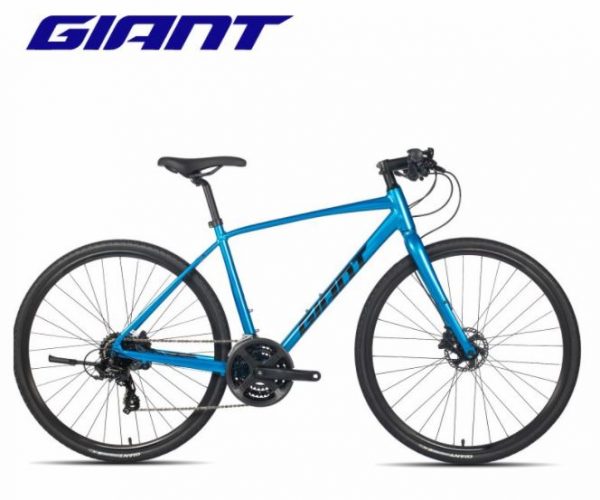 If you're on the hunt for the best bicycles in Singapore, keep an eye out for Giant bikes. The Giant Escape 1 (available on yunju_2019.sg) is a solid choice when it comes to hybrid bikes. Merging a nimble road bike frame with the durable tyres of a mountain bike frame, Giant bikes rely on superior manufacturing advancements to deliver bikes that guarantee an enjoyable cycling experience. Highlights include its strong carbon fibre frames which make bikes lighter and shaping the bike industry with its performance-focused designs. By continually challenging the norms of urban and city bikes in Singapore, Giant bikes have established themselves as one of the bigger bicycle players in the cycling world!
3. Maruishi Bikes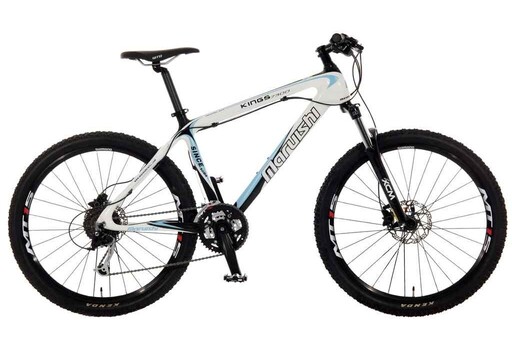 With a history that stretches back to the feudal Meiji era and Japanese industrial revolution, the Maruishi Carbon MTB – Kings 7330 (available on EcoBiz) carry on their heritage with quality builds and fantastic utility! Made with high strength carbon fibre, it has a bike frame that is strong, light yet stiff, making it suitable for long distance riding. Coupled with the Shimano BR-M446 hydraulic brakes, you will get better modulation, increased stopping power and less everyday wear and tear. As Maruishi bikes are considered rare outside of Japan, you'll certainly draw the attention of cycling enthusiasts by owning one.
4. Phoenix Bikes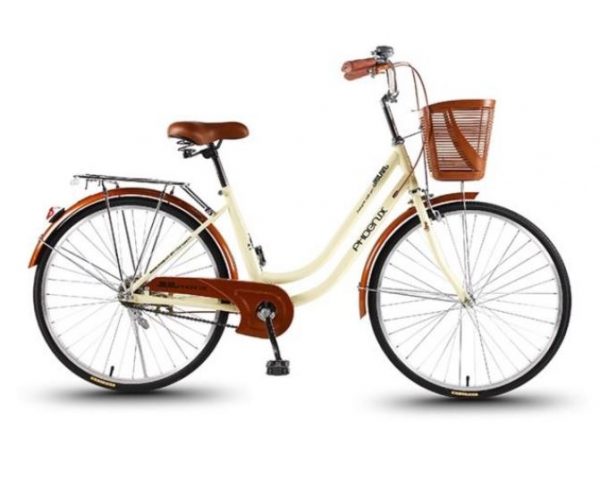 Want to own city bikes in Singapore with vintage bikes aesthetics? Check out Phoenix 24/26 Inch Women's Bikes (available on Bicycle Lover)! As one of the main bike suppliers of the now defunct bike sharing company Ofo, Phoenix City Bikes offer stellar levels of comfort thanks to its ergonomic design. From easily adjustable seats to accessible carrying handles,  Phoenix bikes guarantee an enjoyable urban cycling experience. Also, if you're one for aesthetics, Phoenix provides some of the best bicycles in Singapore as they come in an assortment of bright colours like pink and yellow that'll give your bicycle that visual flair!
5. Zephyr Foldable Bike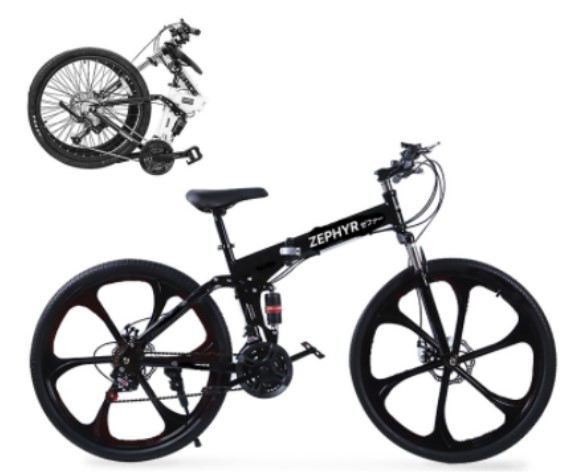 Who says bicycles with carbon frames have to be expensive? The Zephyr 26 Inch Foldable Bike (available on JIJI.SG Official Store) is a carbon steel bicycle that's as affordable and durable. This allows the Zephyr foldable bike to easily combat the rigor of sloped platforms and rocky concrete paths. From its 21-gear system that maximises bike speed to its special TIG welding technique that helps your bike absorb sudden impact, you'll have no issues zipping about concrete and off-road thanks to the sturdiness of Zephyr bikes.
6. Hito Bikes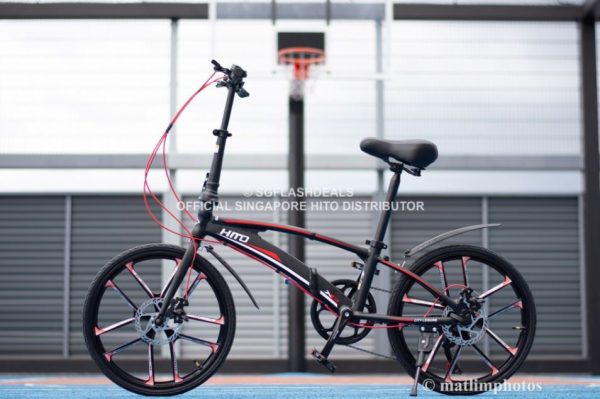 In a space-constrained nation like Singapore, compactness can make all the difference. Thankfully, with Hito X6 Foldable Bicycles (available on HITO ® SG OFFICIAL STORE) in Singapore, you'll never need to fret about storage! With 22-inch wheels and a fully foldable frame that reduces half its original size, Hito foldable bikes are perfect for getting around. To find that balance between portability and comfort, Hito X6 bikes feature hardy aluminium-magnesium frames and adjustable seats that accommodate riders of all heights and minimise saddle sores!
7. Sava Bikes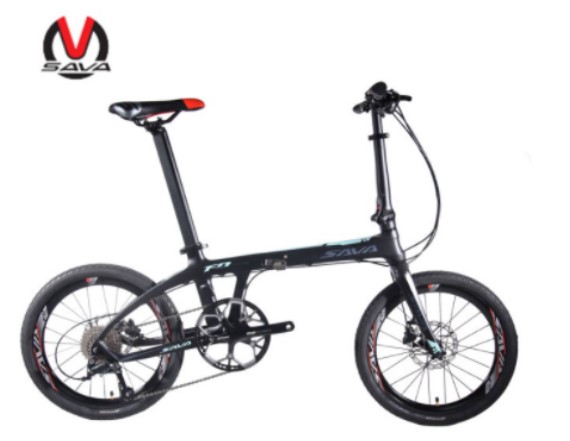 If you're a bike lover then you'd have heard about the recent popularity of Sava city bikes in Singapore. Save city bikes like the Sava 20 Inch Folding Bike (available on Rockbros Official Shop) mixes smart design choices with a wealth of beginner-friendly features. These include a lightweight frame that makes carrying it around easier and carbon fibre tubing that minimises riding tension. Ultimately, these features combine to make Sava bicycles one of the best bicycles in Singapore for daily commuting!
8. 3Sixty Folding Bicycles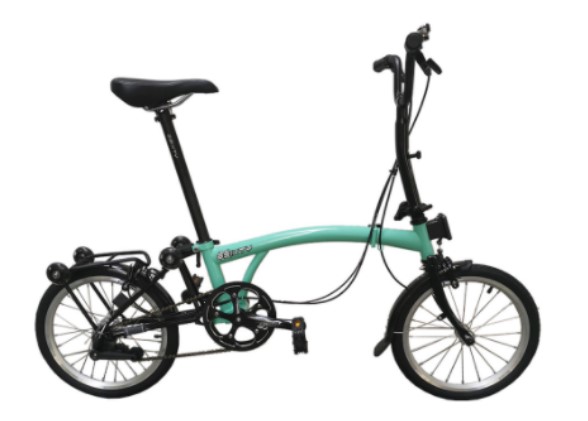 Tired of the city bikes in Singapore using the materials prone to rust and corrosion? Why not give the chromoly steel frame of 3Sixty's Folding Bicycles (available on BikeCompanion) a go? Compared to your typical bike frames, 3Sixty's folding bikes have frames that combine chrome-alloy steel with carbon. This ensures the bicycle has the best of both worlds in terms of portability and durability! Did we also mention adding chrome opens up a whole host of customisation options? From apple green to orange, you'll be spoilt for choice with the colour alternatives available.
9. CarryMe Foldable Bicycle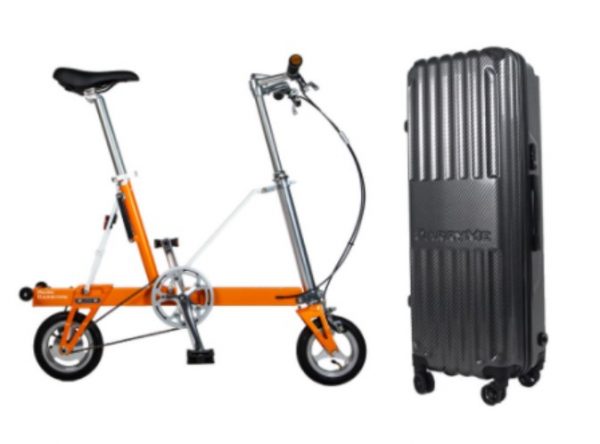 While most of these featured city bikes in Singapore are portable, they can't be compared to the CarryMe Foldable Bicycle (available on Mighty Velo Official Store)! At just 8.4kg, the CarryMe's bike is arguably the lightest foldable bike around thanks to its compact size and eight inch wheels. This can be especially handy if you're tired of lugging around a huge bicycle in no-cycle zones. Due to its miniature dimensions, the Carryme bike can even be brought on public transport as it can fit snugly inside the accompanying hard case!
10. Crius Bike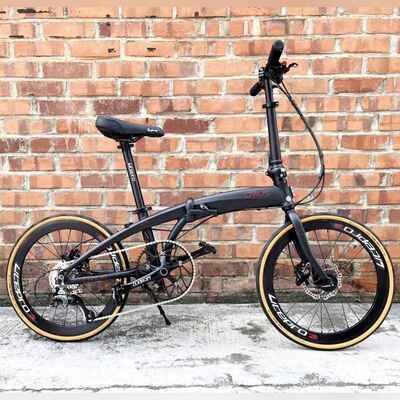 Another brand of foldable bike that can get you around the city with ease is the Cruis Velocity 10 speed folding bike (available on bikeshop888.sg). Weighing a total of 10kg, it boasts a lightweight alloy frame that makes carrying and storing a breeze. What's more fun is that you can toggle back and forth between 10 different speeds to navigate Singapore's varying terrains. Rest assured that this bike is built for comfort and safety as you're cushioned with front and rear Litepro hydraulic disc brakes along with 22-inch thick tires to roll over bumpy terrains.
11. Volck Carbon Fibre Bikes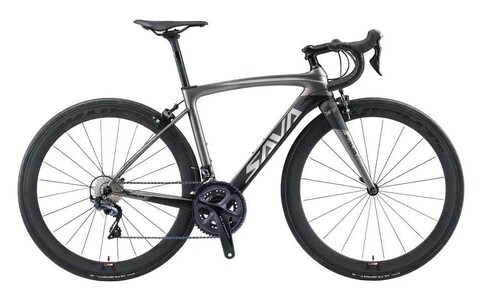 Among the best bicycle brands in Singapore, Volck stands out for their carbon fiber frames and premium components. In fact, Volck bikes have been reviewed as one of the best road bikes in Singapore. Equipped with Shimano 105 R7000 front and rear derailleurs and cassette sprocket, the Volck carbon fibre road bike (available on Scootway) allows beginner riders to travel fast and change gears effortlessly. Cyclists have also reviewed that the Volck bike is reliable for all weather conditions, provides a smooth ride even on bumpy roads and accelerates quickly while maintaining good stability.
12. Merida Bikes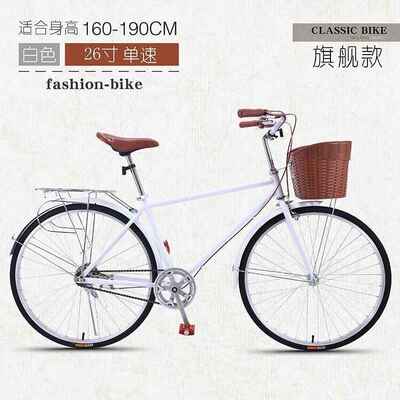 Ride through the city with speed and style on Merida's Retro Bicycle (available on Merioabicycle.sg). One of the best features about this bike would be its high carbon steel frame, making it durable and shock resistant. It also comes pre-installed with bicycle accessories such as a basket and a back rack, perfect to put your barangs! With over 45 years of accumulated experience, this Taiwanese brand is the perfect combination of design and manufacturing capabilities. Its road bike range is also considered one of the best road bikes in Singapore, giving incredible riding quality while being relatively reactive and efficient.
13. Forever Foldable Bicycles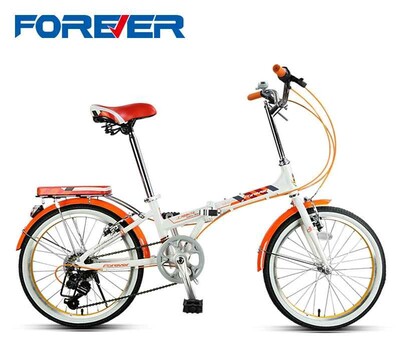 Don't have to break your bank with the Forever foldable bikes! Cycling enthusiasts are familiar with this brand for striking the perfect balance between form and functionality. The Forever Shimano 7-speed Folding Bicycle (available on Forever Official SG Store) is extremely robust and reliable in its performance thanks to its high carbon steel frame and hydraulic brake system. Moreover, its wider and thicker spring saddle provides more comfort and support for your sit bones, making it suitable for longer rides. From the model X2 to the X8, you may customise your bicycle with your own colour and level of shock absorption.
Have a jolly time with the best city bikes in Singapore
From never getting stuck in traffic to achieving that toned cyclist's body, there are many perks of owning the best city bikes in Singapore! For other alternatives, check out the best mountain bikes and best foldable bikes that offer portability and convenience. Otherwise, it's also important to learn how to clean a bicycle chain with the best bike chain degreasers and lubes.
This article was updated on 3 September 2022. Additional research done by Shermyn Tan.