As Hari Raya Puasa approaches, it's time to prepare some gifts for your Muslim friends! If you're wrecking your brains over the best Hari Raya gift ideas for your friends and relatives, don't worry! We've got you covered with this list of Hari Raya 2022 gift ideas for all your house visits. After all, Hari Raya is all about sharing and caring, so we're sure your loved ones will appreciate the gesture regardless. 
What is Hari Raya Puasa?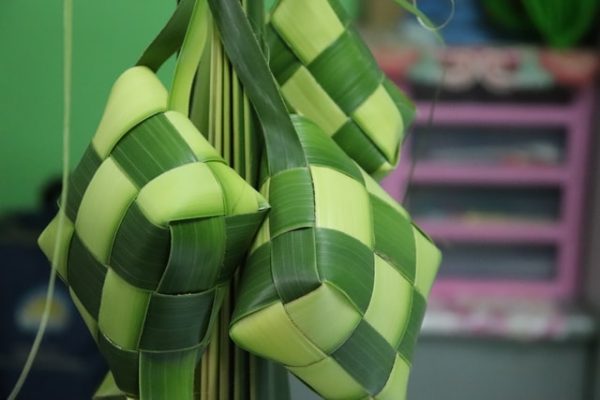 Hari Raya Puasa (otherwise known as the festival of Eid) is a public holiday in Singapore that falls on the first day of Syawal, the 10th month of the Islamic calendar. It is celebrated by Muslims after the fasting month of Ramadan. The term 'hari raya' in Malay means "big day of rejoicing". It is a season to seek forgiveness within the Muslim community and a time for strengthening of bonds among relatives and friends.
What date is Hari Raya 2022?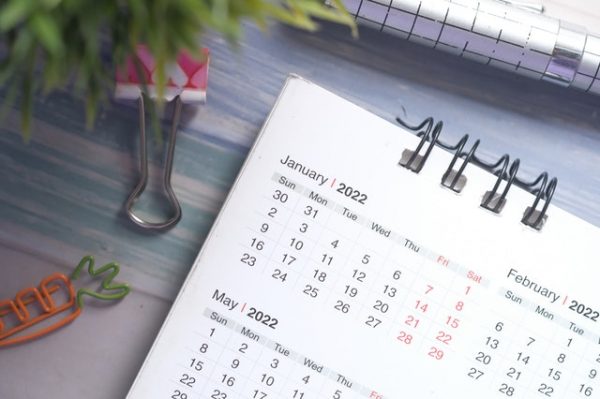 As it follows a lunar calendar, the dates on which Hari Raya Puasa falls on vary from year to year. This year, Hari Raya Puasa falls on Tuesday, 3rd of May. Do note that Hari Raya Puasa should not be mistaken for the first day of the Islamic New Year.
What should I bring as a gift for Hari Raya visiting?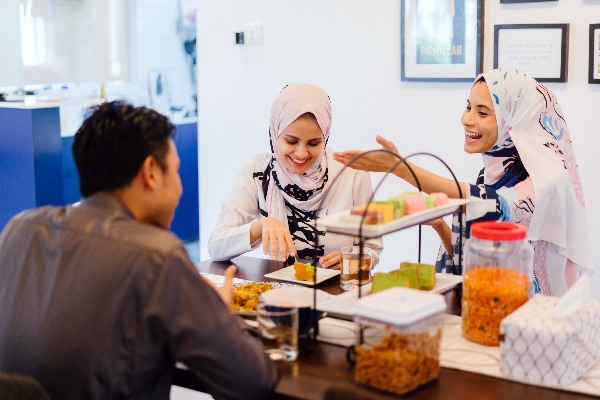 To be fair, it is not necessary to bring a gift for Hari Raya visiting and there are no strict rules on it either. However, it would be great not to turn up to your host's home empty-handed! After all, it is basic etiquette to bring a small token of appreciation, regardless of race or religion, when visiting someone's home on a special occasion. 
For Hari Raya Puasa, popular gifts include gift hampers full of fruits, cookies and chocolates. Other well-received food items include a box of halal pastries, cakes or kueh. However, do take extra caution not to bring alcohol or anything non-halal. Alternatively, a nice bouquet of flowers would be a safe bet as Hari Raya gifts too.
Hari Raya gift ideas 2022: Hampers and gift boxes
1. Hari Raya Food Hamper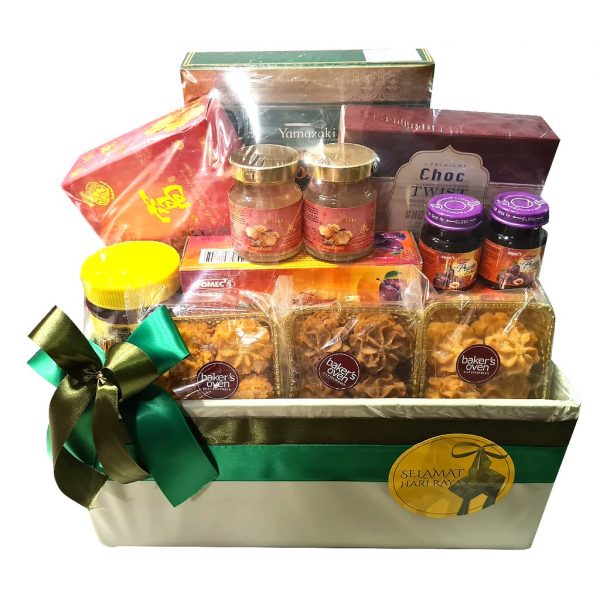 Need some gift ideas this Hari Raya 2022? You'll never go wrong when you get a nice hamper like this Hari Raya Food Hamper (available on S.P.Y.S) which is made up of up to $60 worth of halal contents. This includes a bottle of honey, ketupat cookies, as well as bird's nest with rock sugar and white fungus which are hot favourites among the young and old alike. We're sure this Hari Raya hamper gift will definitely satisfy the taste buds of your loved ones! 
2. Foodiemart Hari Raya Hamper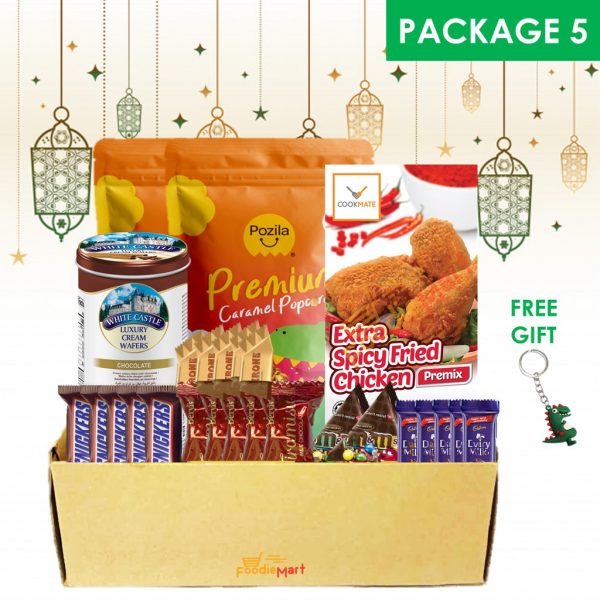 Another great Hari Raya 2022 hamper gift would be this Foodiemart Hari Raya Hamper (available on Foodiemart). Pick from four different premix food packages such as chicken rice and nasi lemak depending on your Muslim friend's favourite dish! Those with a sweet tooth will also love the wide offerings of chocolates from renowned brands like Cadbury, Toblerone and M&M. Additionally, be wowed by the free shipping of this Hari Raya hamper – what a steal! 
3. Hari Raya Fig Hamper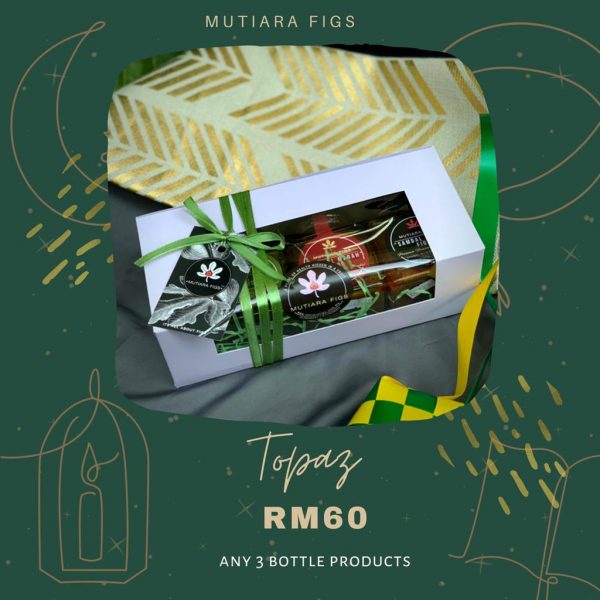 Are your Muslim friends a fan of sweet and honeyed fig products? Then this Hari Raya Fig Hamper (available on aliyahilmi.sg) would be the perfect Hari Raya 2022 gift for them! What's great about this Hari Raya hamper is that you can customise from a wide variety of fig products such as fig tea, fresh fig jam and sambal bilis fig. Each hamper is also packed in an elegant box with a gift card to convey your well wishes – how thoughtful! 
4. Personalised Hari Raya Gift Box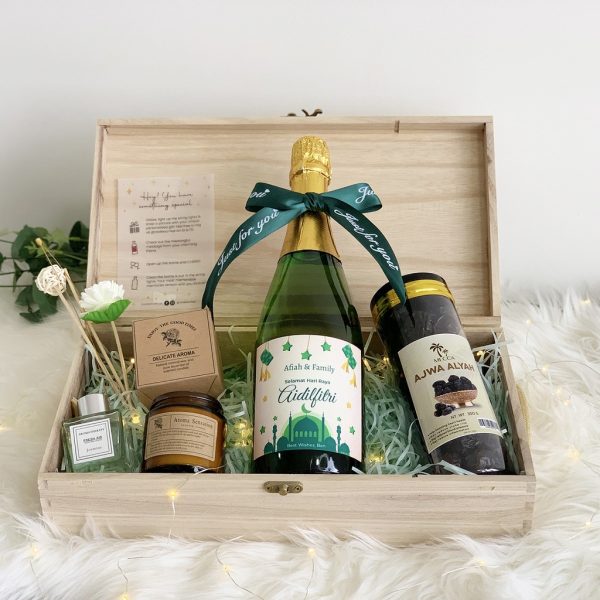 If you're looking for 2022 Hari Raya gift boxes, then this Personalised Hari Raya Gift Box (available on cadeaumarketingwh.sg) should be right up your alley! Its exterior is a pretty engraved pinewood box with LED lights that will surely put a smile on your loved ones' faces. Meanwhile, they will be more than amazed by the contents too. Other than non-alcoholic sparkling grape drinks, there are assorted scent candles and reed diffusers which would be a great 2022 Hari Raya gift for your loved ones who just moved into a new home!  
5. Ramadan Gift Box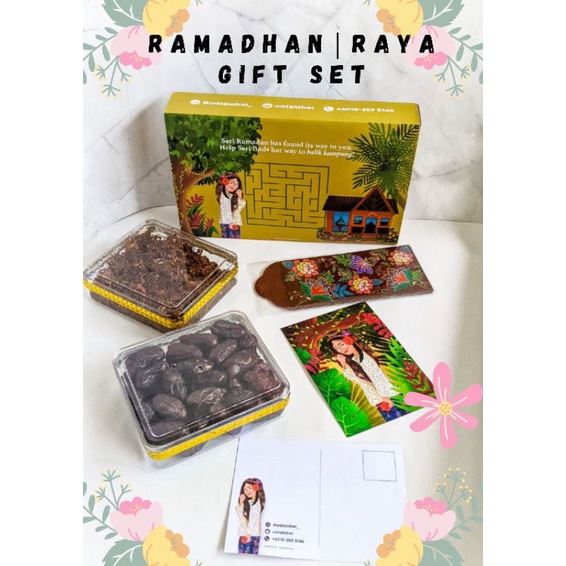 Nobody said that a 2022 Hari Raya gift has to burn a hole in your wallet. If you're looking for affordable Hari Raya gift boxes, then consider this Ramadan Gift Box (available on sitimasurah2t.sg) which is reasonably priced below $100. You can choose from four different sets which offer various yummy bites such as dried oats and Safawi dates that are grown in Saudi Arabia! 
Hari Raya gift ideas 2022: Food 
6. Keropok Dhall Crackers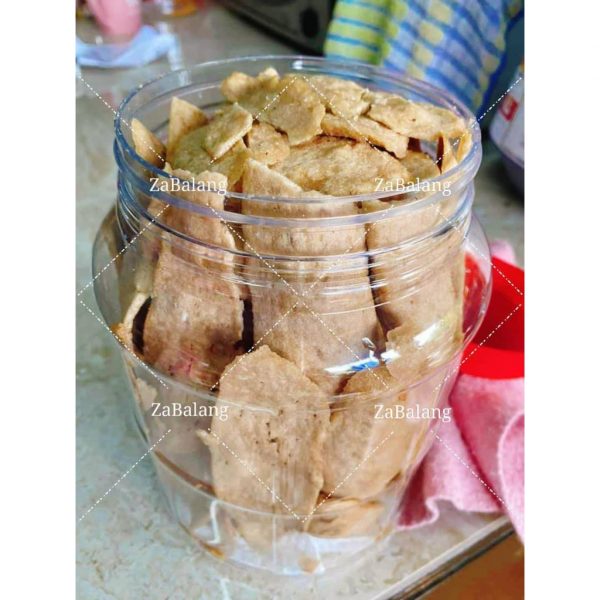 What's Hari Raya without some crunchy crackers? In particular, we are head over heels with these Keropok Dhall Crackers (available on beyownenterprise.sg) that make the perfect 2022 Hari Raya gift for families with young kids. At 100g a pack, we're sure you'll probably need to get a few packs given that they are oh-so-addictive, and would probably be gobbled down faster than you can say 'yummy'!
7. Rendang Paste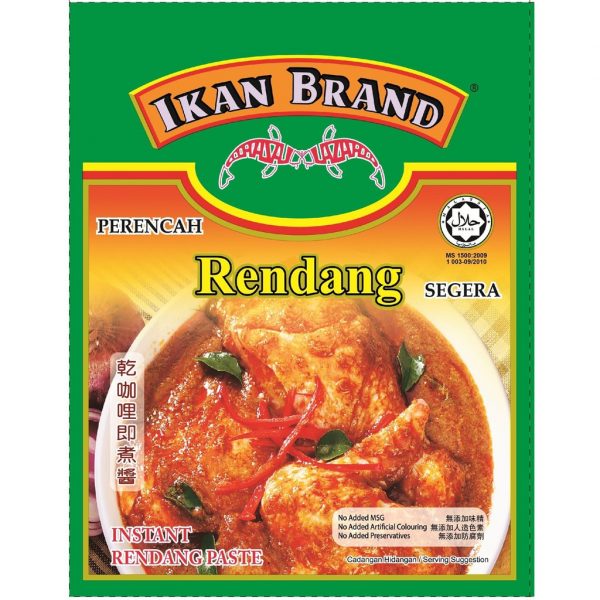 If anything, rendang is a staple at almost every Hari Raya feast. As such, Rendang Paste (available on Shopee Supermarket) would be the perfect 2022 Hari Raya gift idea. Not only do you get to contribute to the meal, your host will also appreciate the kind gesture. Specifically, this rendang paste is from the Ikan Brand which is well-reviewed for its strong spice and flavour! 
Hari Raya gift ideas 2022: Flowers 
8. Roses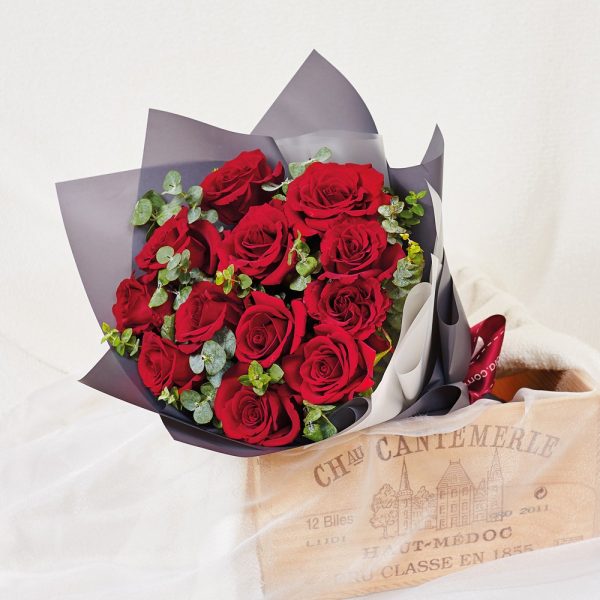 Other than Hari Raya hampers and food items, many opt for Hari Raya flowers as house visit gifts too! For starters, it's hard to go wrong with a lovely bouquet of Fresh Roses (available on Far East Flora Official Store) because of its captivating bright crimson hue. Symbolising love and beauty, roses definitely make the perfect 2022 Hari Raya gift to show your loved ones how much you mean to them! 
9. White Eustomas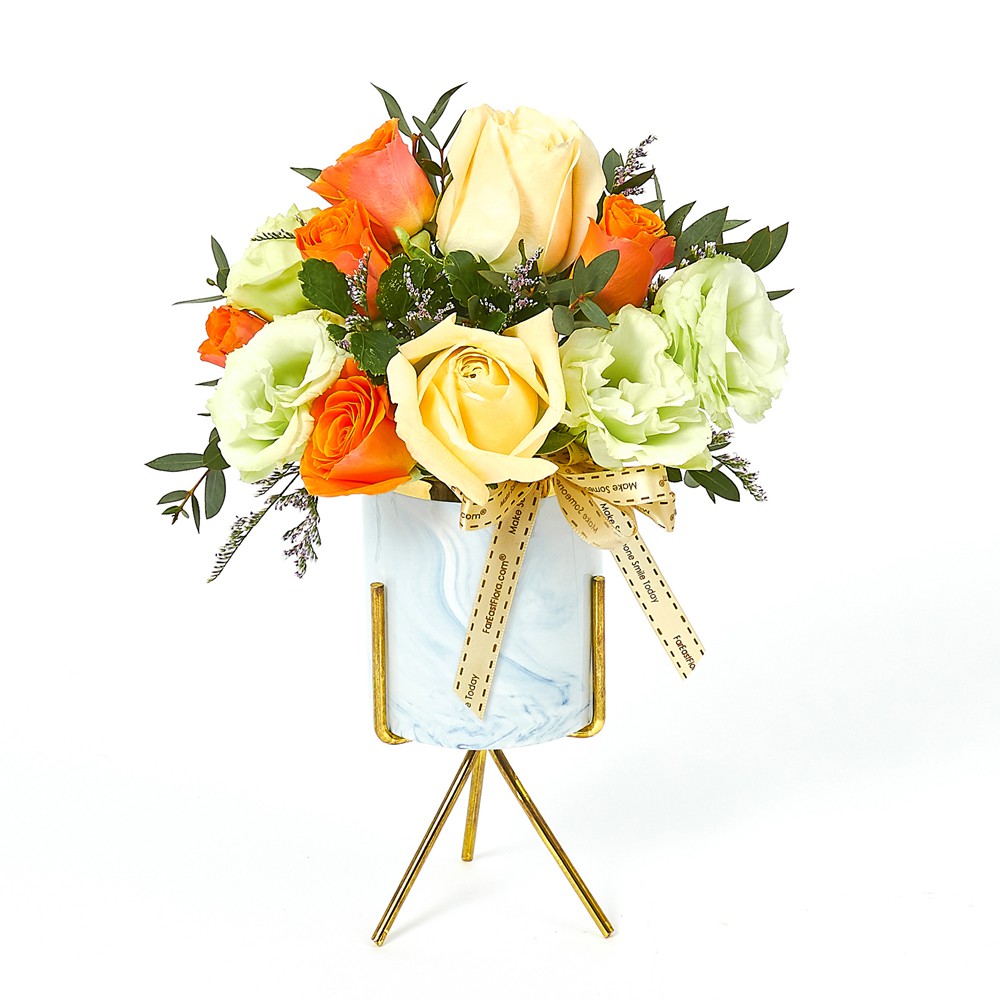 White Eustomas (available on Far East Flora Official Store) make for another great 2022 Hari Raya flower gift option thanks to its beautiful arrangement. Conveying appreciation and admiration, we're sure that whoever receives these eustomas will have a smile on their face! Additionally, this purchase comes with an elegant marbled vase on gold rims that can be repurposed to store stationery or jewellery thereafter. It also acts as a good home decor for Hari Raya!
10. Tulips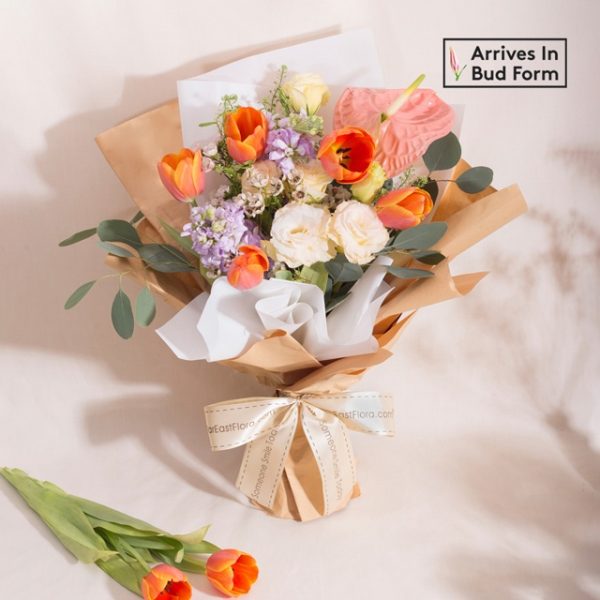 While it might seem more like a Valentine's Day gift, we think that a Tulip Bouquet (available on Far East Flora Official Store) works just as fine as a Hari Raya 2022 flower gift too! Since tulips represent love, we hope this can be a chance to show your appreciation to your loved ones as well. Besides, who can resist such a lovely Hari Raya flower bouquet? 
Hari Raya gift ideas 2022: For kids
11. Baby Baju Raya Romper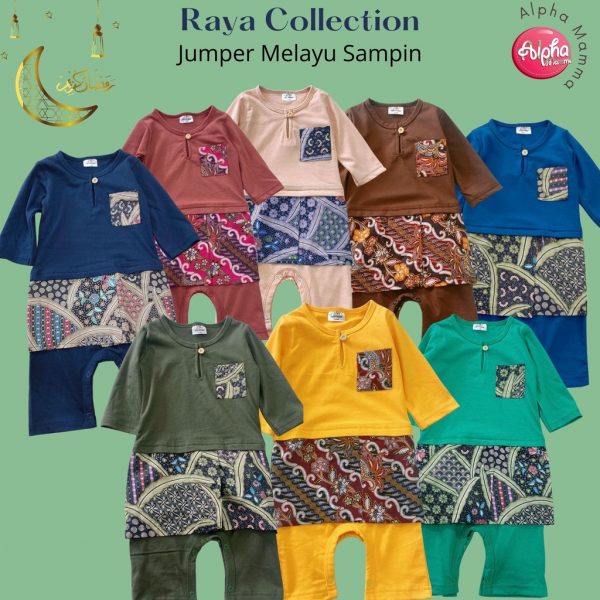 Parents will always have a soft spot for kids' apparel and these Baby Baju Raya Rompers (available on AlphaMammaSG) are no different. In fact, they are the perfect 2022 Hari Raya gift for loved ones with a newborn! Suitable for baby boys up to a year old, these one-piece baju rompers will make the little ones look stylish and cute at the same time. Made of 100% cotton, they are also comfortable for our hot and humid weather.
12. Colouring Book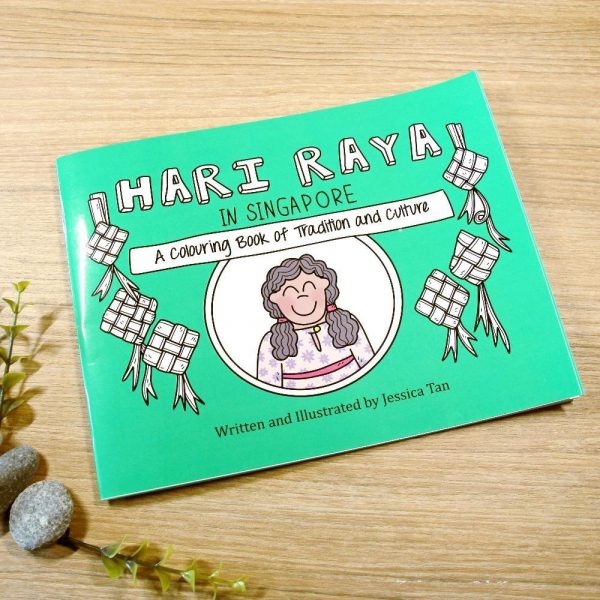 If your hosts have slightly older toddlers, then this Colouring Book (available on Kinder Dreams Official Store) might just be the 2022 Hari Raya gift they need! It is a locally produced colouring book where kids get to practise their colouring skills and see the images come to life. At the same time, they will learn more about Hari Raya's traditions and cultures in Singapore through the book's 26 pages. 
13. Colouring Mat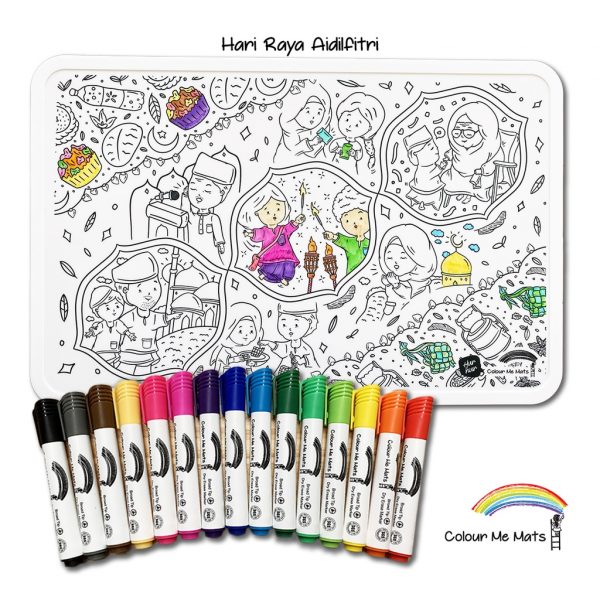 Another 2022 Hari Raya gift which caters to kids would be this Hari Raya Colouring Mat (available on Colour Me Mats Official Store) that comes with 15 broad tip whiteboard markers. Features-wise, this colouring mat has a grippy bottom that clings to most surfaces and a buttery smooth top for easy cleaning even when the ink is left on for days. Did we mention that it rolls and folds up easily? Perfect for use on-the-go!
Hari Raya gift ideas 2022: Other items
14. Prayer Mat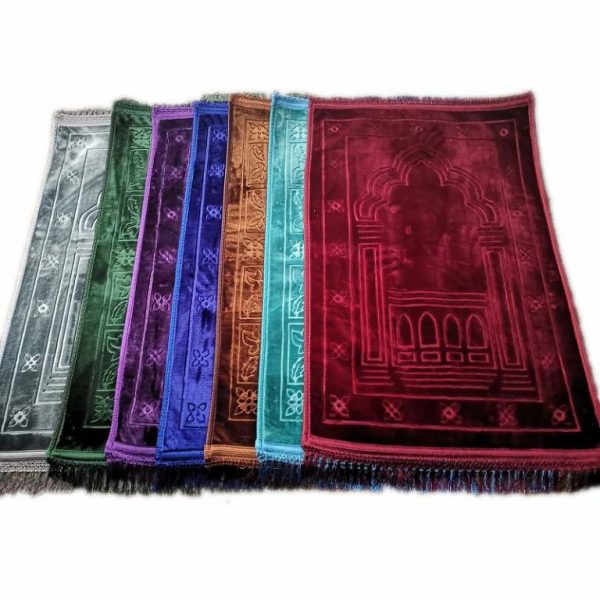 If you're all for practical gifts, then perhaps your Muslim hosts will appreciate this Prayer Mat (available on Muslimediabooks.com) as a 2022 Hari Raya gift! Coming in eight different colours such as maroon and aqua green, these prayer mats are portable and easy to bring around. Moreover, they are embossed with 100% polyester, making them extra comfy! 
15. Ramadan Lantern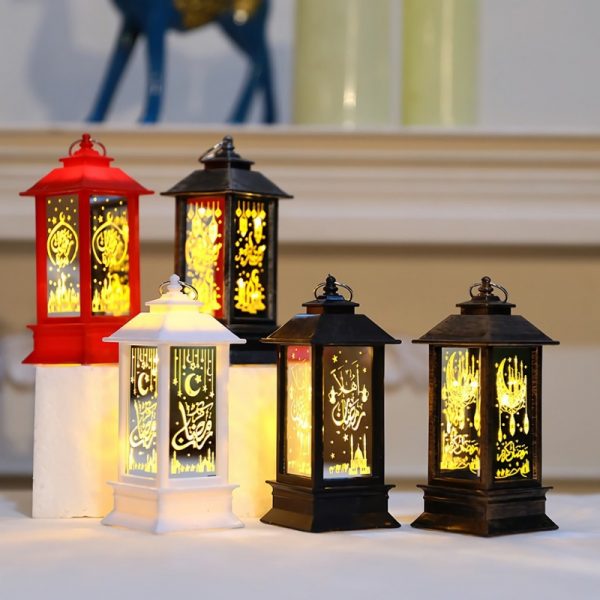 What better way to bask in the Hari Raya festivities than being surrounded by some of the most beautiful Ramadan Lanterns (available on huiran9hh.sg) at home! As a 2022 Hari Raya gift idea, these lanterns are fitted with LED lights that give off a lovely warm yellowish glow when in use. The exterior of the lanterns include Hari Raya design decorations that will fit well in any cosy home aesthetic.
16. LED Fairy Lights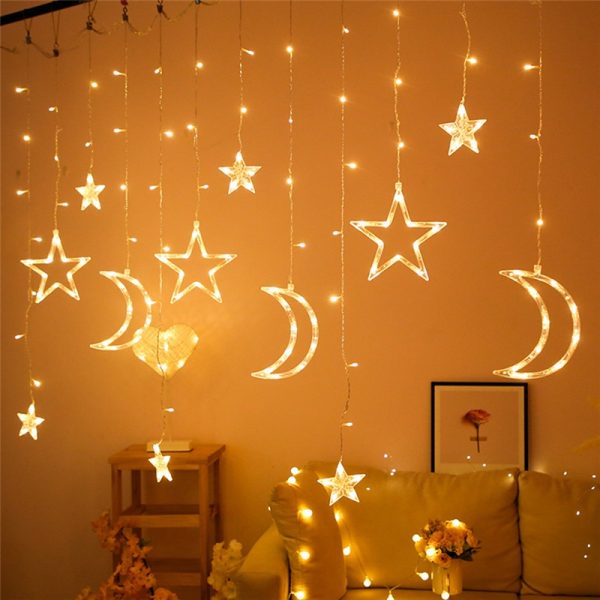 Similarly, these Hari Raya LED Fairy Lights (available on MyPrecious) will put a smile on your loved ones' faces too! With eight different lighting modes, these fairy lights definitely make a great Hari Raya 2022 gift for those big on perfecting their home interior. Moreover, these lights measure up to three metres in length, so it works really well over a feature wall in the living room! 
17. Hari Raya Gift Box Paper Bag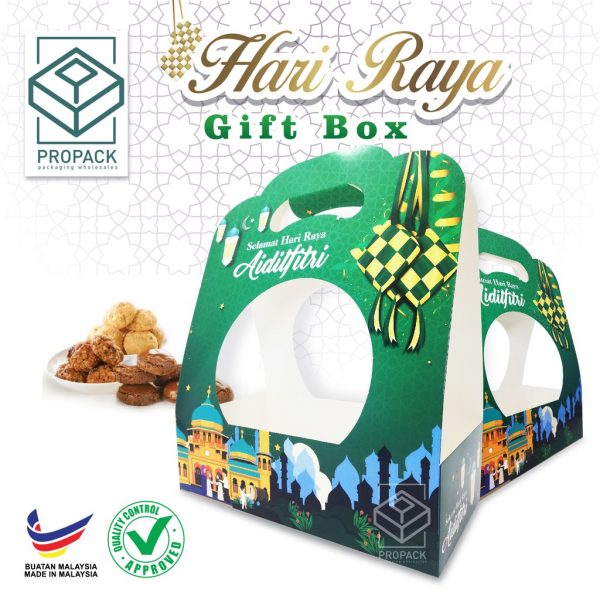 Prefer to be your own home baker and make your own goodies for your friends? No problem! But we strongly recommend getting a Hari Raya Gift Box Paper Bag (available on steven3857.sg) to package your goodies. Not only does this gift box add to the Hari Raya mood, it definitely makes it easier to carry around for your house visits too. This 2022 Hari Raya gift can fit up to two food containers so there's more than enough of your baked goods to go around!
Celebrate Hari Raya with these awesome gift ideas 
Armed with this list of Hari Raya 2022 gift ideas, we hope you won't turn up empty handed when visiting your loved ones this year. Of course, Hari Raya is all about the feasting too. Amp up the celebrations with your Muslim friends by indulging in the best halal snacks and these delicious Hari Raya cookies that promise a satisfying crunch. Check out our Hari Raya Sale for more attractive deals on all your other Hari Raya essentials!