We know how overwhelming it can be to choose a Mother's Day present — because these women deserve nothing but the best from us! That's why we've compiled a list of the best Mother's Day gift ideas in Singapore for all the important women in your life this 2023. Whether it's gifts for your mum, your wife who seems like she has everything together or your mother-in-law, we've picked out special gifts in Singapore to celebrate the different mothers you know in your life!
Mother's Day gift ideas in Singapore for your mum (2023)
1.

BRAND's Bird Nest with Rock Sugar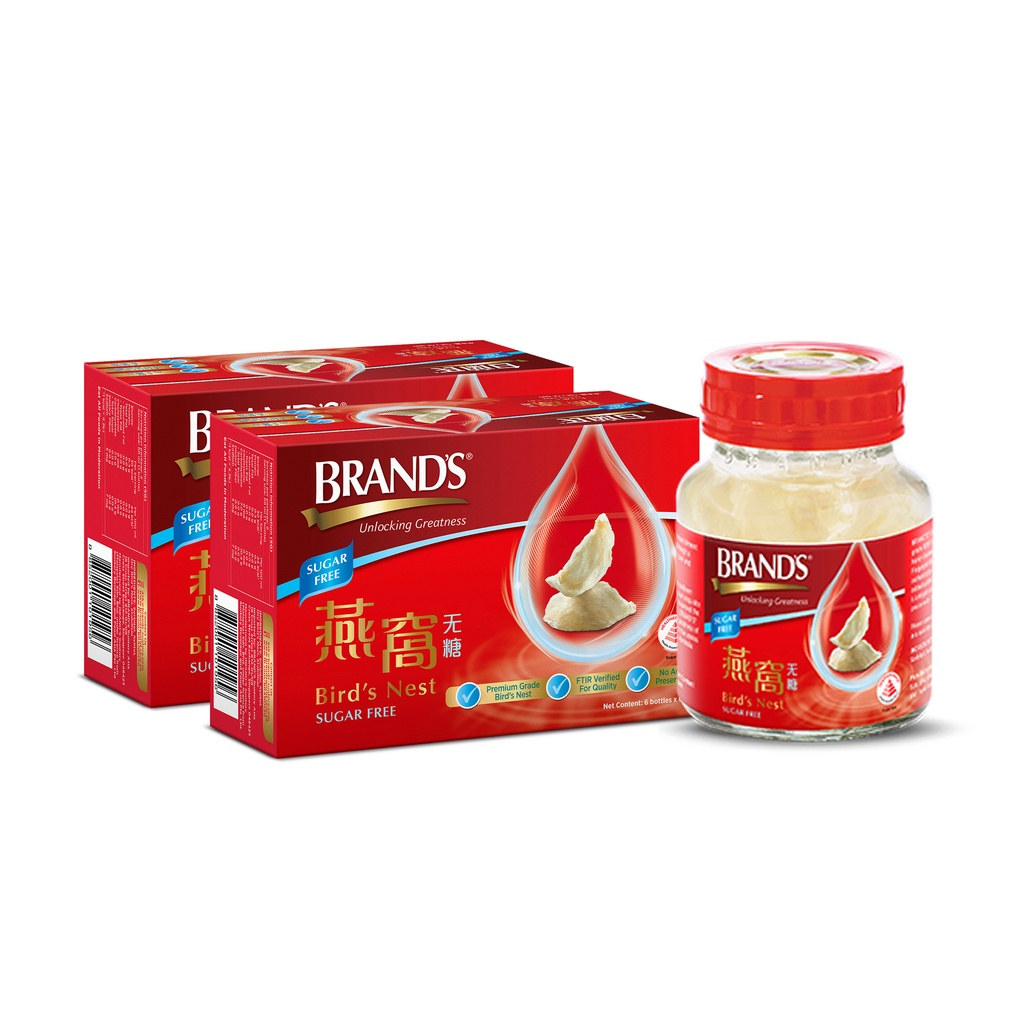 You can't go wrong with a bird's nest supplement! Gift your mum the BRAND'S Bird's Nest With Rock Sugar (available on Brand's Official Store) bottles. Not only does it help to strengthen the body's immunity but also maintains a clear and wrinkle-free complexion — which is why this is one of the best Mother's Day gift ideas for your mum in Singapore this 2023. She can consume this supplement chilled, warm or at room temperature.
2. Le Creuset French Oven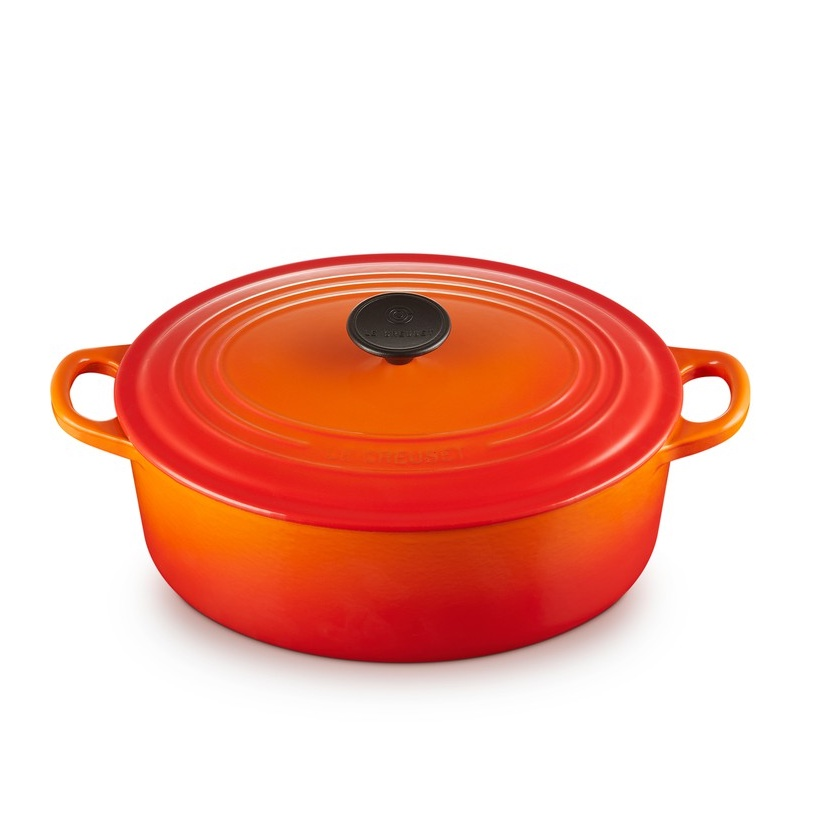 Nothing quite beats the flavour of home cooked meals whipped up by your mum. If your mum loves to cook, complete her kitchen accessories with the Le Creuset Oval French Oven (available on Le Creuset Official Store). It features immaculate craftsmanship and great performance with its quality cast iron, which allows for even heat distribution and good heat retention. Not to mention the Le Creuset French oven is also a beauty to behold! This Mother's Day gift idea for mums in Singapore will definitely be put to good use. 
3. MARHEN.J Rico Bag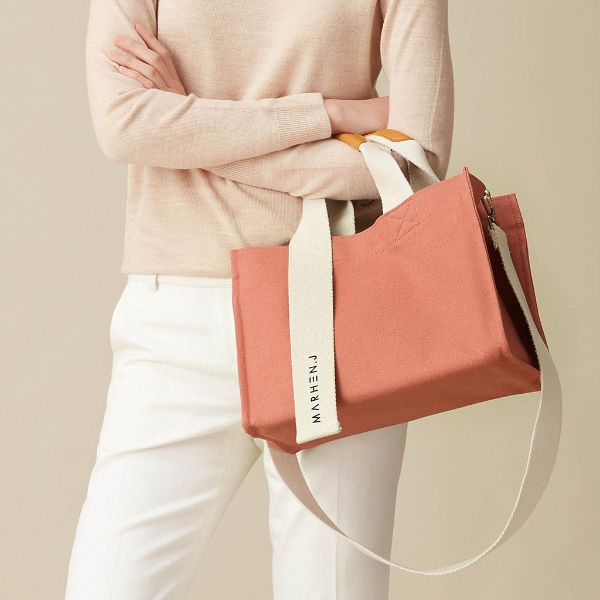 Introduce your mother to Korean bag brands with MARHEN.J. This women's bag brand has created a stir with its minimalist yet chic designs. Whether you are going for a casual or formal look, you will never go wrong with MARHEN.J's versatile styles! We especially love the iconic MARHEN.J Rico Bag (available on marhen.j_official) which has many compartments for organised storage. Not only does this gift for mum in Singapore check the style box, the MARHEN J bag is also waterproof — the perfect combination of style and function!
4. Baseus Smart Tracker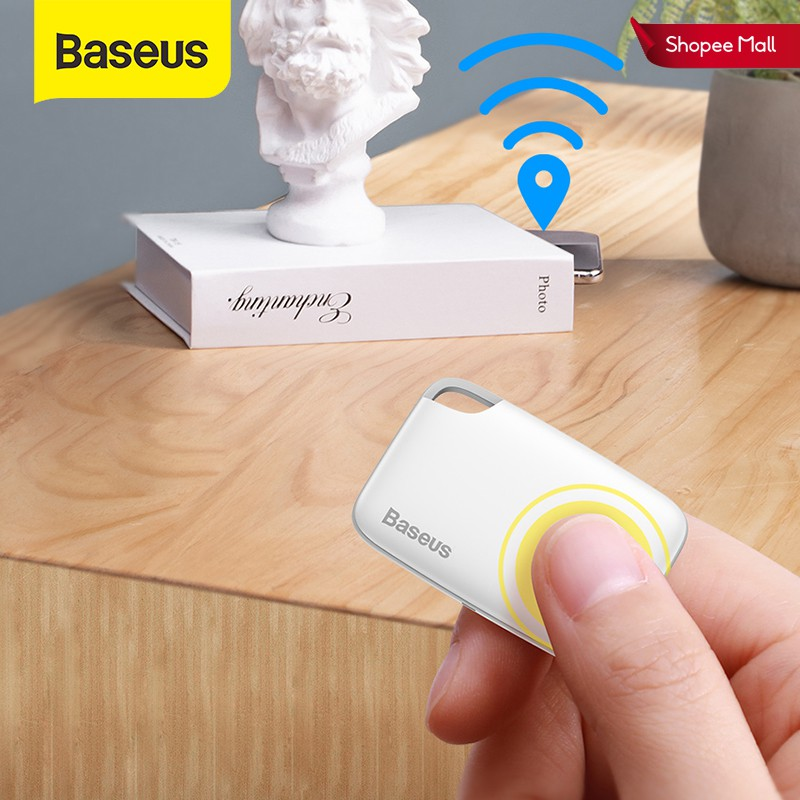 A mum's to-do list is practically never-ending. Help her get one thing off her mind with the Baseus T2 Smart Tracker (available on Baseus Official Store)! The Baseus Smart Tracker can be attached to anything such as her house keys, wallets or women's bags and help your mum keep track of her valuables. Pair the device with her mobile phone and let the phone locate her items whenever they appear 'missing'! If she loses her phone, she can press the button on the key finder to locate her phone too. This practical Mother's Day gift idea in Singapore will definitely be of great help to your mum this 2023! 
5. SK Jewellery Harley Heart 14K Gold Earrings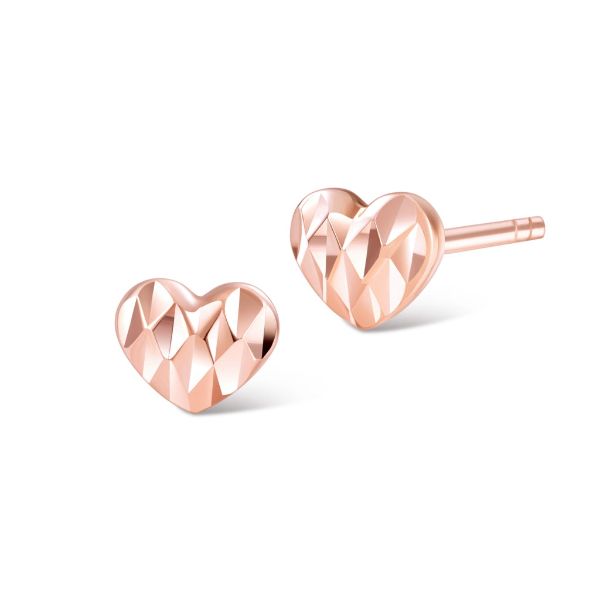 Rose gold jewellery is in fashion now! Its gold base is mixed with copper and silver alloys to give it that rose gold lustre. A rose gold jewellery piece will make for a trendy gift for mums in Singapore! Show your mother how special she is with the SK Jewellery Harley Heart 14K Gold Earrings (available on SK Jewellery Official Store) which embodies a simple yet beautiful heart-shaped design. These minimalistic earrings will be the perfect Mother's Day gift idea in Singapore for mums who don't like to dress up much!
6. OSIM uMoby Neck Massager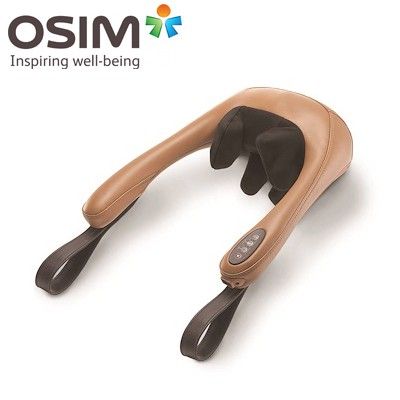 We're pretty sure Cinderella would have loved a relaxing massage after a day of doing thankless chores. The same goes for your mum! Show your gratitude towards her for keeping your home spick and span with this OSIM uMoby neck massager (available on OSIM Singapore). With its innovative hand-grip massage which emulates a professional masseuse and the ergonomic strap for a targeted massage, this will definitely be a Mother's Day gift idea in Singapore that your mum will surely appreciate after a long and tiring day. 
Psst, if you have a bigger budget, consider buying one of the best massage chairs in Singapore like the OSIM uDivine Mini 2 Massage Chair (available on OSIM Singapore) so your mum can receive royal treatment on a daily basis!
7.

Art jamming session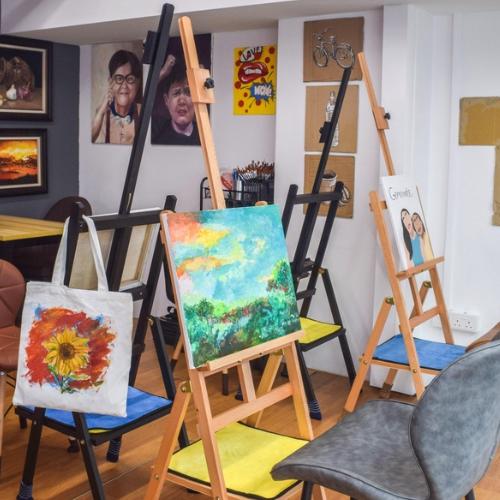 Been too busy to bring your mum out for some quality time? Surprise her with the Art Jamming For 2 Pax With Complimentary Drinks (available on T-Art Studio) and create masterpieces together! We can't think of better gifts for mums in Singapore as not only will you get to spend time with her but also get de-stress along with a complimentary drink! Canvas boards and all the necessary painting supplies will also be provided at this art jamming session. Let your mum impress you with her artistic skills!
Mother's Day gift ideas in Singapore for your mother-in-law (2023)
8. Odette Toaster and Kettle Set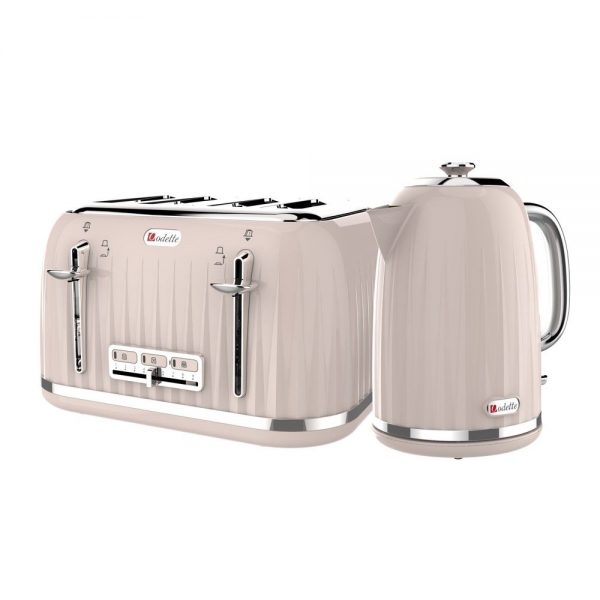 Amaze your mother-in-law with some of the best kitchen appliance brands. If your MIL appreciates old-school designs then she'll love this Electric Kettle And Toaster Set (available on Odette). Odette is renowned for its creative and functional kitchen gadgets — from coffee machines to blenders and toasters, so it's really that simple to impress her. This Mother's Day gift idea for mothers-in-law in Singapore will no doubt stand out in her kitchen and remind her of you in the best way possible!
9. Folding Chair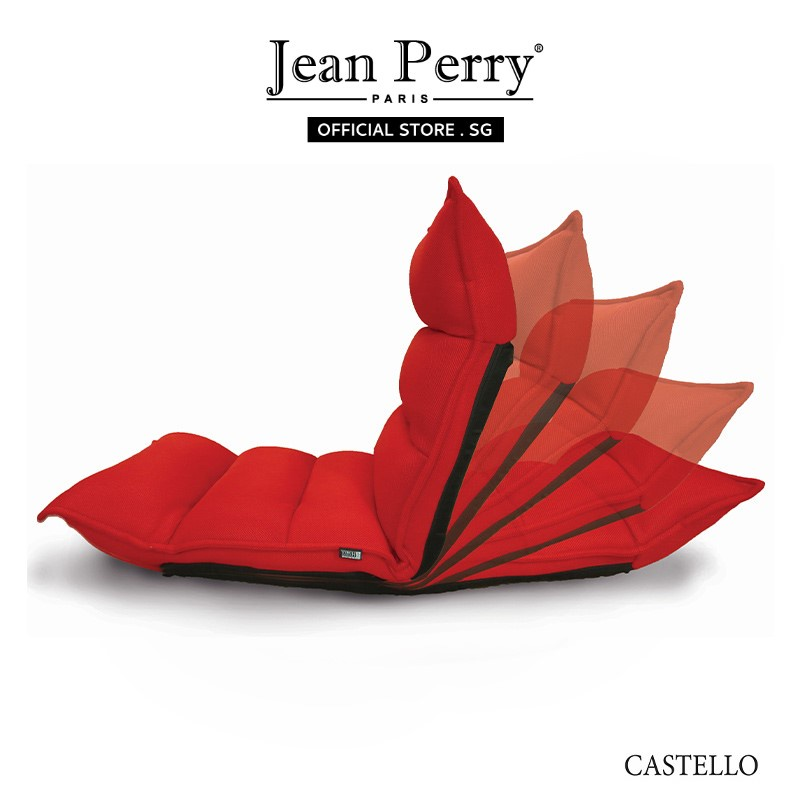 Get into your MIL's good books with the Castello Folding Chair (available on Jean Perry Official Store.SG) that promises hours of sound relaxation. The cherry on top of the cake? This chair is foldable and can be simply stored away until she wants to use it again! Comfort is definitely one of the best gifts for your mother-in-law in Singapore. Introduce her to the best Chinese dramas to binge while chilling on this chair — you'll become her favourite in no time!  
10. Bamboo Chopping Board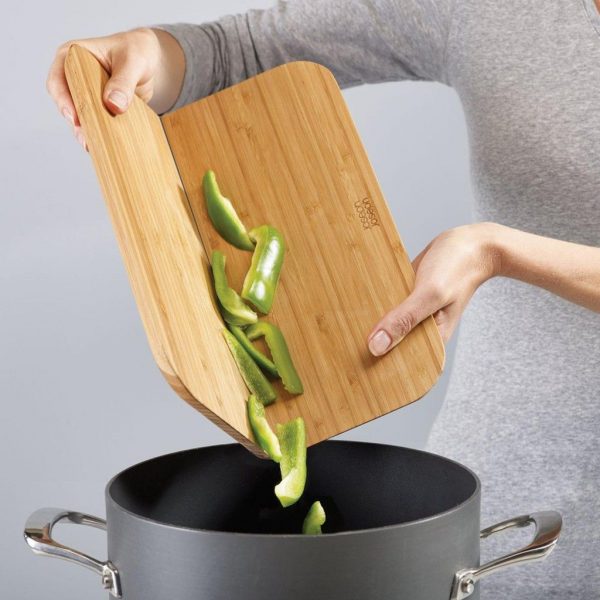 Will your mother-in-law want an award-winning chopping board? Yes, she would! The Chop2Pot (available on Joseph Joseph Official Store) is designed to allow you to chop your ingredients with ease, fold the board and slide the ingredients into the pot or pan! This particular board is made of bamboo wood, making it more resistant to water and knife scarring as compared to other woods. That's why this is one of the best Mother's Day gift ideas for your mother-in-law in Singapore this 2023!
11. Pillow Mist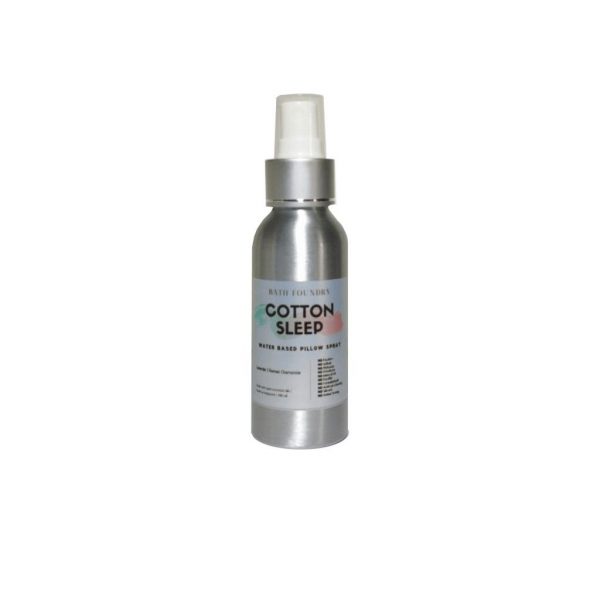 Give your mother-in-law a good night's rest with the Pillow Mist Spray (available on Bath Foundry). This pillow mist is made with clean ingredients and 100% pure essential oils, with a calming aroma that relaxes your body and mind for restful sleep. Choose from the different scents available and simply spritz the pillow mist onto the pillow and wait for it to dry. Your mother-in-law will love this easy to use Mother's Day gift idea in Singapore!
12. Estee Lauder Advanced Night Repair Serum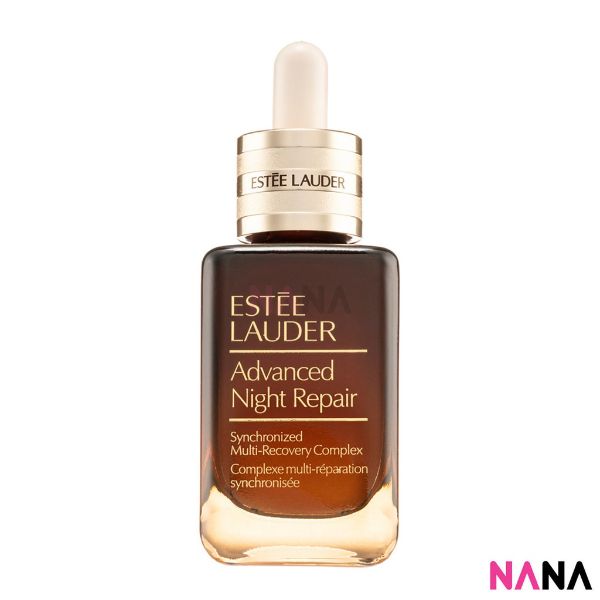 Aging is a natural process and while you might already be on your way to using some of the best-anti aging serums to combat it, you can also recommend them to your MIL. The Estee Lauder Advanced Night Repair Synchronized Multi-Recovery Complex (available on NANA MALL) is a new and improved formulation that penetrates at least 25 percent faster to target problem areas like wrinkles and fine lines while hydrating your skin. Your mum-in-law will thank you for her radiant and plumper looking skin! Tempted to get one for yourself? This Estee Lauder serum can be used for any age group and can be used both day and night!
13. Furla Crossbody Bag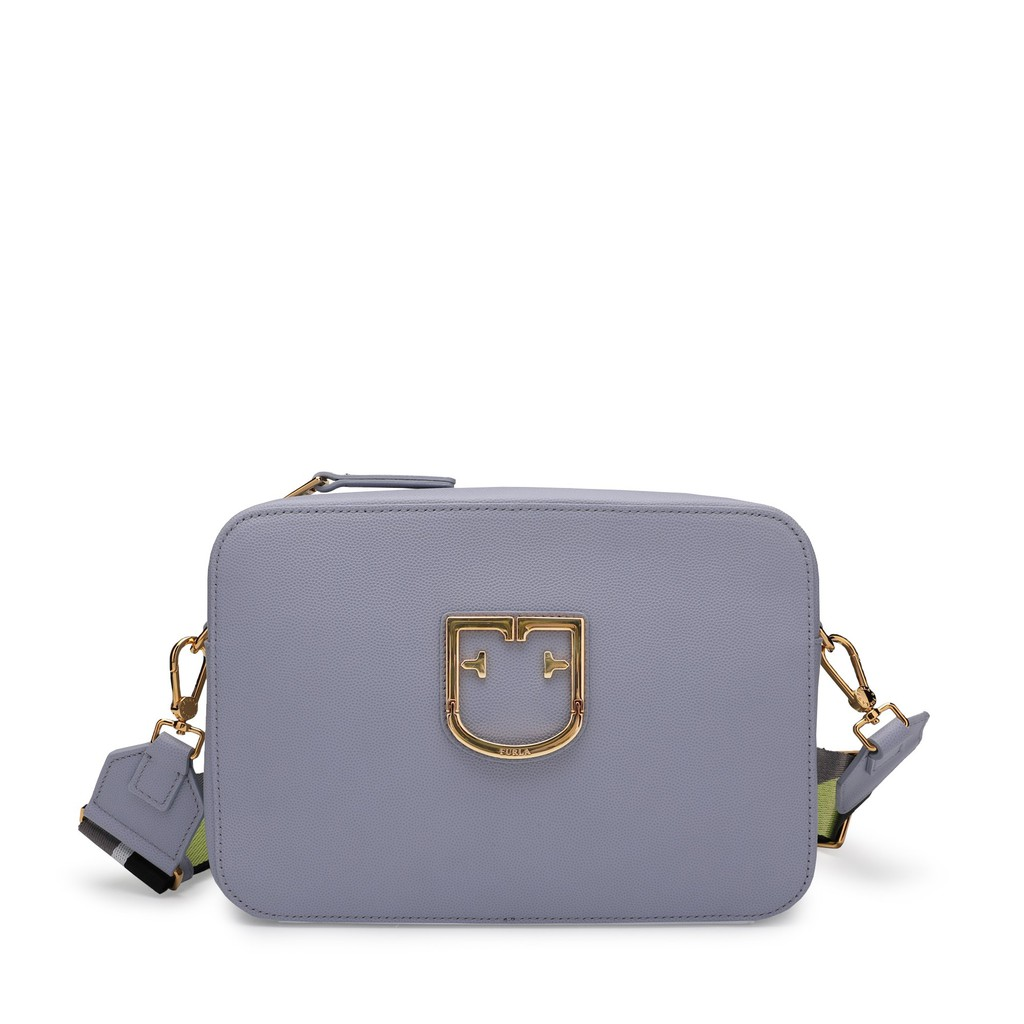 Want to improve your relationship with your mother-in-law? Time to curry favour with the Furla Metropolis Crossbody Bag (available on Luxebags Official Store). It is made of textured leather and comes with a roomy interior with inner pockets to store smaller items. Check out more Furla crossbody bags that will give your mother-in-law a new look during this mother's day!
14. Umeshu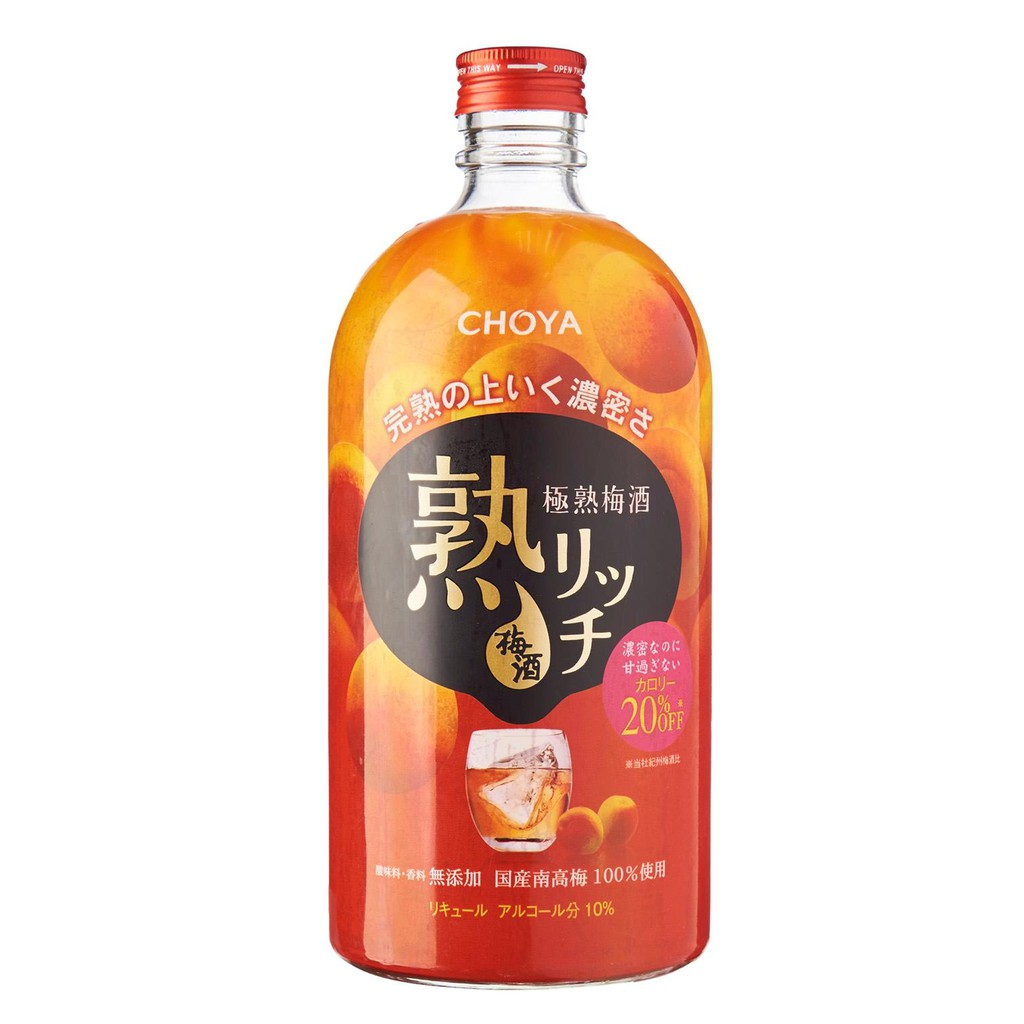 Umeshu has many health benefits including easing constipation, curing runny nose and nausea. It's prepared by steeping ume fruits in alcohol, hence along with being used for health, it's also become a popular drink with the older folks! The Choya Jyuku Rich Umeshu (available on Shopee Supermarket) is the perfect Mother's Day gift idea in Singapore for your mother-in-law this 2023. It has a rich yet balanced flavour that's easy to drink — a unique way to bond over booze with your MIL!
15. Kobo Clara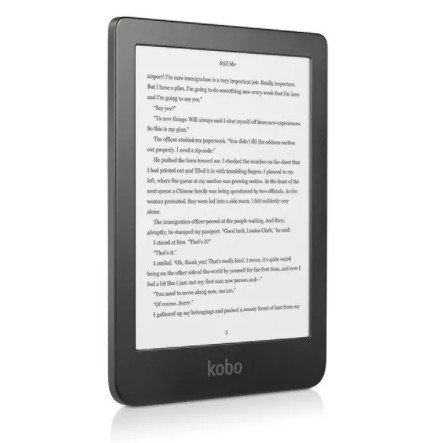 If your mother-in-law is a bibliophile, get her the Kobo Clara 2E (available on Sprint-Cass Official Store) so she can get her reading done on the go! The Kobo Clara 2E offers a natural, print-like reading experience with its glare-free reader. It is also equipped with lighting, providing illumination for bedtime readers. With 8GB storage capacity, this ebook reader can store up to 6000 books! Offering high performance and convenience, we reckon it'll be one of the best Mother's Day gift ideas for your mother-in-law in Singapore. 
If you're wondering if Kobo measures up to Kindle, check out our comparison of the Kobo vs Kindle! 
Mother's Day gift ideas in Singapore for your grandmother (2023)
16. Gardening Basic Tools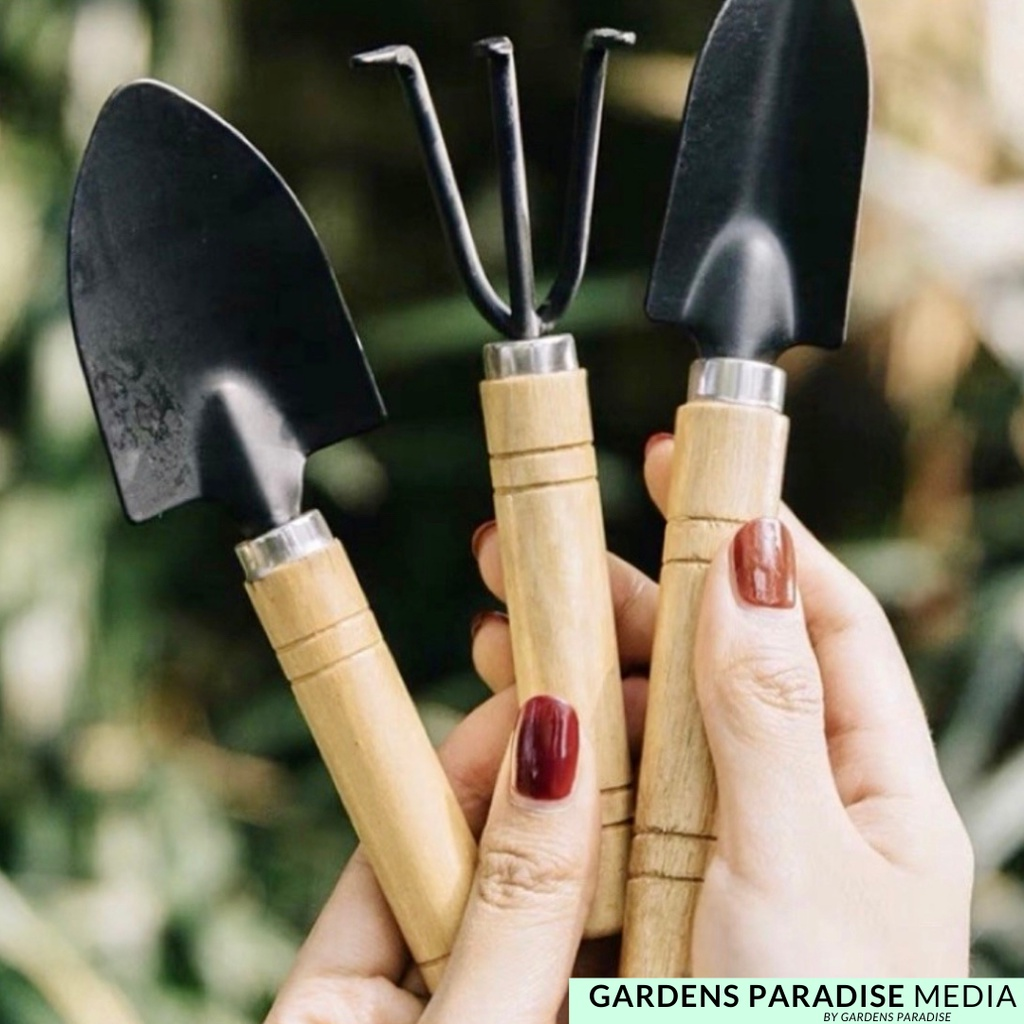 If your grandmother has green fingers, encourage her gardening hobby with this Gardening Basic Tools Set (available on Gardens Paradise Eco). Gardening has been proven to reduce stress and it's also a form of exercise for the elderly. The gardening tools set comes with sturdy spades that she can use for light cultivation and cutting sods! You can also get her some plants for her home so she will be reminded of you every day! We recommend these best indoor plants that are easy to maintain and have great air-purifying capabilities! 
17. Digital photo frame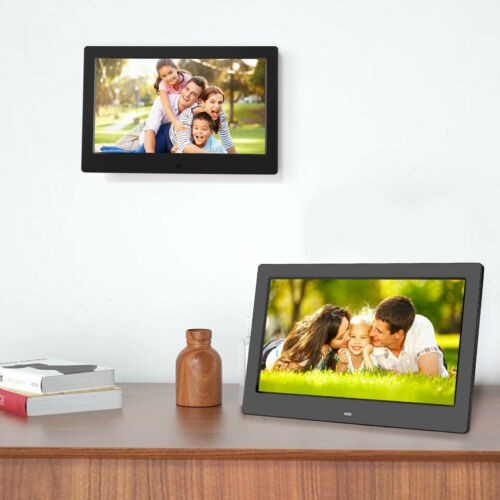 Help your grandmother transition into the digital age with this Digital Photo Frame (available on Akaso Official Store). This will make one of the most beautiful Mother's Day gift ideas for your grandmother once she sees what it can do with it! Supported by external memory, you are able to store a truckload of photos or even videos and audio if you wish. Sieve out your grandma's favourite photos of her kids and grandkids and upload them with some music to boot. They'll play on loop and keep her happy and occupied. Make sure you change up the photos every once in a while so your grandma has a variety of photos to look at and show off to her friends too! 
18. Silk pillowcase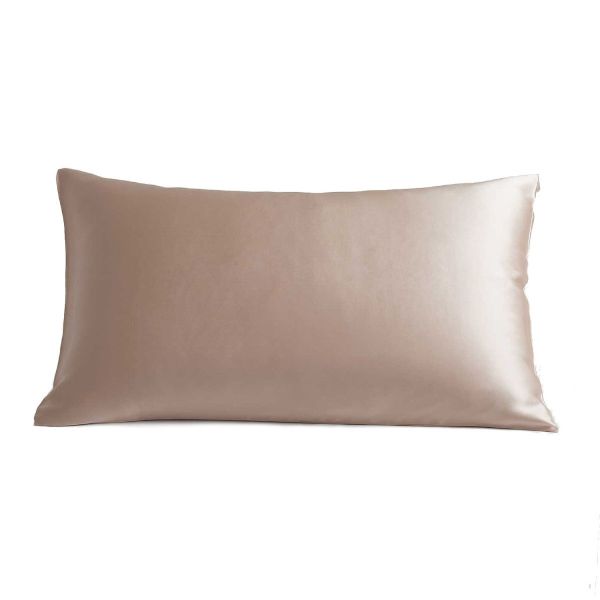 Amp up your granny's sleeping arrangement with this MÖVE 100% Mulberry Silk Grade A Pillow Case (available on Canopy Home).  Silk pillowcases are not just super comfortable to lay on but are also naturally hypoallergenic and helps to retain moisture. This means that your grandmother's hair and skin will also remain in tip-top condition as it won't be irritated by the friction created by regular pillowcases. This is definitely one of the most luxurious Mother's Day gift ideas in Singapore that all women should have regardless of age!
19. Grafen Edge Finger
We're sure you will find this scalp massager familiar. This cult favourite product from Korea is something that your grandma will definitely appreciate. Made of medical grade silicone, this Grafen Edge Finger (available on GRAFEN.kr) claims to help with oily scalp problems and can even help promote hair growth. It can also help make your scalp feel cooler because it helps to remove the oil and bodily waste on the scalp, keeping your head literally, well, cool. Pair it with the best shampoos for hair loss and best hair tonics to help your grandma maintain a healthy scalp!
20. Blackmores Multivitamins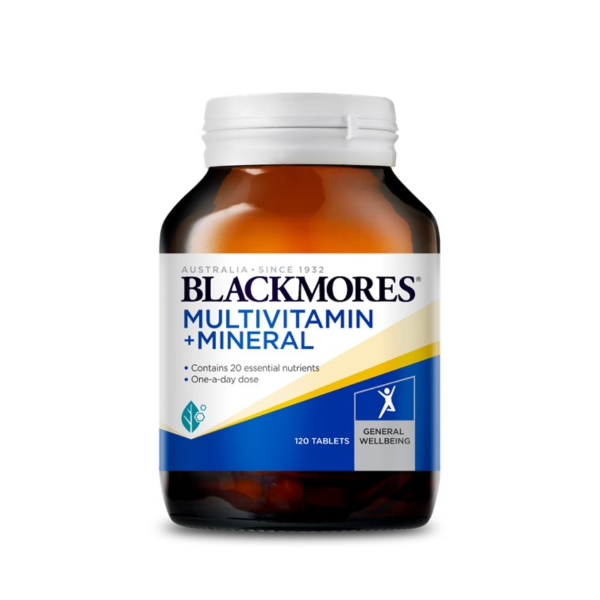 Of course, we'll need to include health supplements — these will make for a thoughtful and practical Mother's Day gift idea in Singapore. Get your grandma a bottle of Blackmores Multivitamins + Minerals (available on Blackmores Official Store) to boost her immunity while maintaining overall good health so she can live to a ripe old age! One pill a day of the Blackmores multivitamin is all it takes to provide her with all the essential multivitamins and minerals she needs.
21. Tefal multi cooker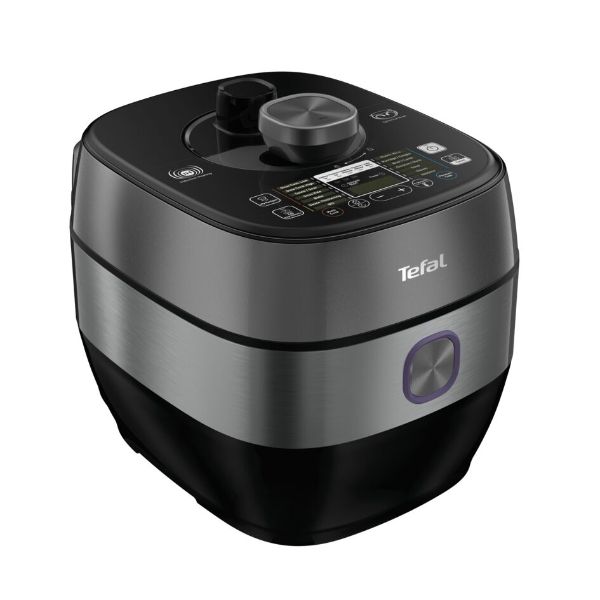 Do you often go to your grandma's house for home cooked food? Gift her a multi cooker — a one pot wonder in which you can prepare all your meals without the need of separate pots or pans. The Tefal Express Induction Multi Cooker 5L (available on Tefal Official Store) can be used to whip up a variety of dishes including porridge, chicken, lamb and even abalone. If she wants to bake, then simply select the pre-set programme and bake away! Your MasterChef grandma will surely appreciate this convenient Mother's Day gift idea in Singapore!
Mother's Day gift ideas in Singapore for your girl pal (2023)
22. Bodum Double Wall Glass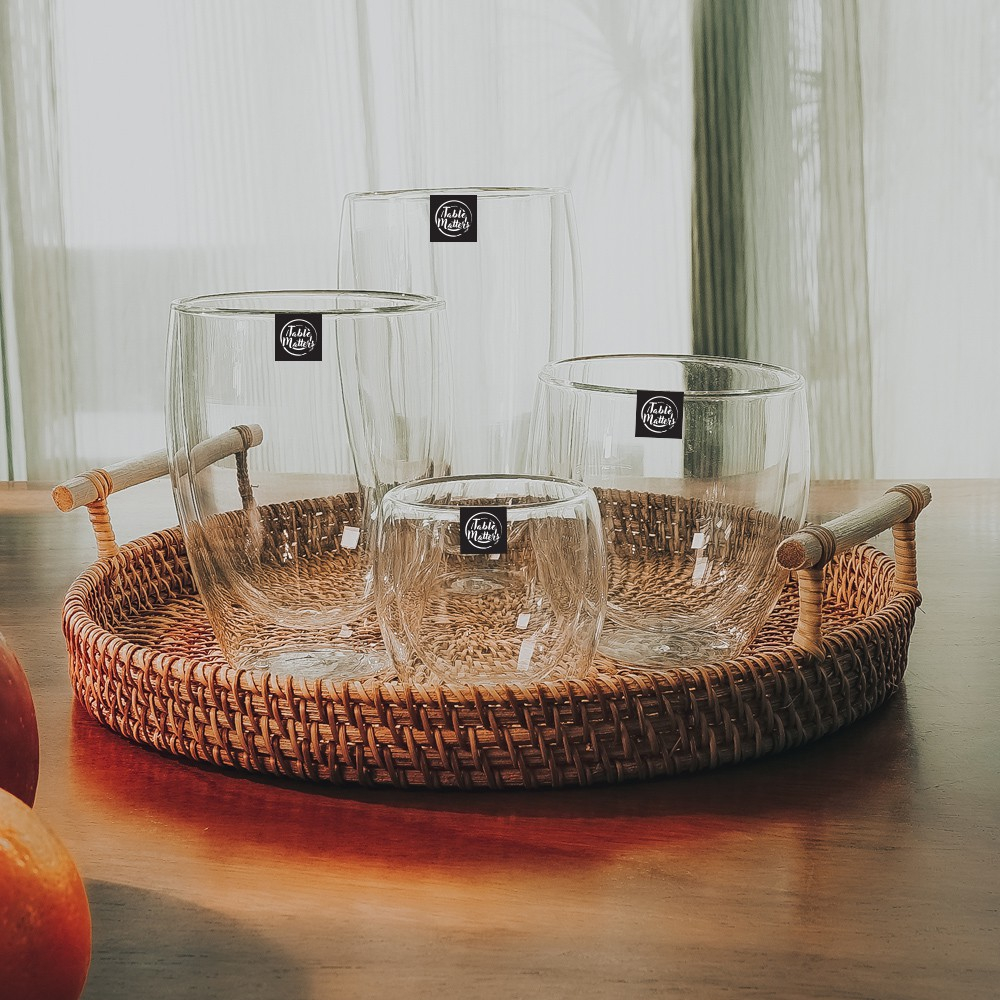 Remind your mummy-girlfriend to indulge in some self-care practices every once in a while. The TAIKYU Double Wall Drinking Glass (available on Table Matters Official Store) will help her do just that! Perfect for keeping the beverage at the desired temperature, your friend can sip her favourite tea or better yet, call you over for a catch up over drinks! This Mother's Day gift idea in Singapore would also make for a pretty display set on your friend's home bar counter if she has one! Trust us, she'll thank you heaps for this gift.
23. FOREO LUNA mini 2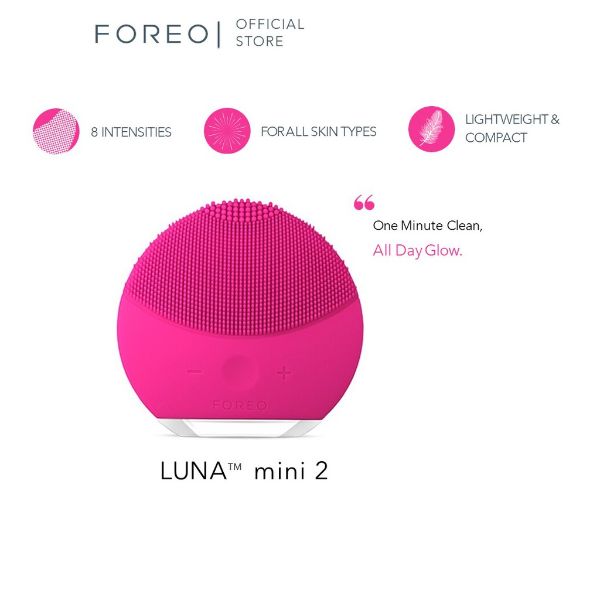 Our skin requires TLC even in the midst of our busy lives. Prompt your girlfriend to amp up her skincare regime with beauty devices that double up as great Mother's Day gift ideas in Singapore! Exfoliate the stresses of the day with the gentle FOREO LUNA mini 2 (available on FOREO Official Store) — a facial cleansing massager. All she has to do is apply her usual cleanser, turn on the massager and glide it across her face for an at home facial spa treatment! Think she'll love these beauty devices? Refer to this roundup of the best beauty gadgets that'll make for awesome gifts for mums in Singapore!
24. Kinohimitsu Beauty/BB/Plus/Bustup Supplements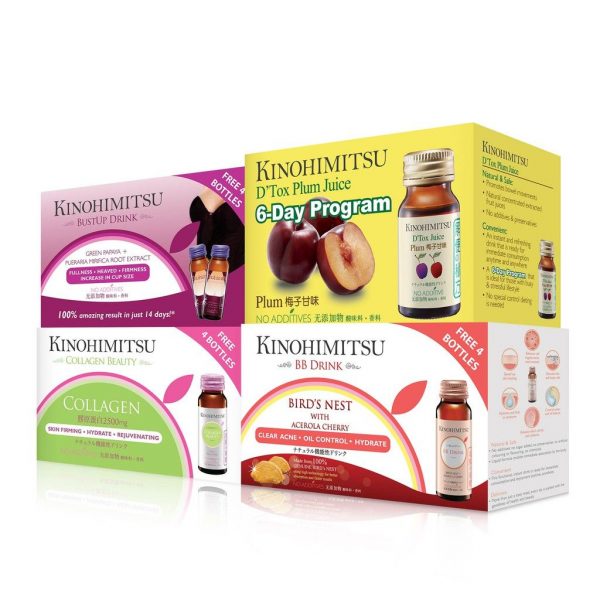 If your friend has recently given birth, she'll appreciate Kinohimitsu Collagen Supplements (available on Kinohimitsu Official Store) that helps promote smoother, firmer, younger-looking skin. Depending on the chosen variant, it can either help promote better skin, firmer breasts or even better complexion. The best part is, this all-natural Mother's Day gift idea for mums in Singapore doesn't come with additives or hormones.
25. Pristine Reed Diffuser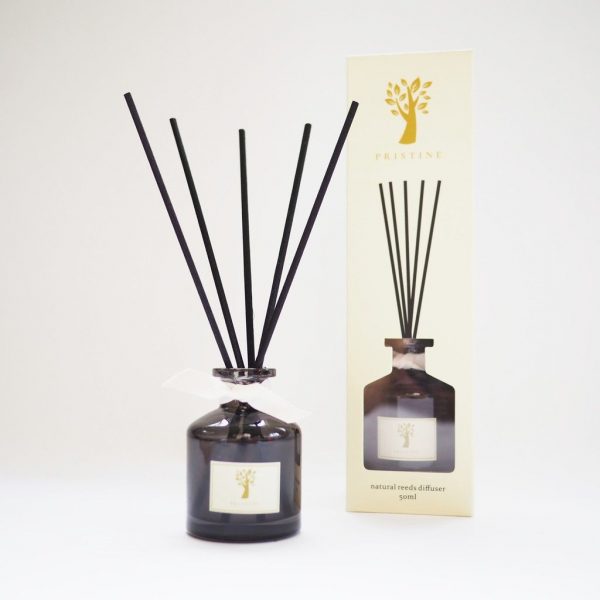 Who's going to say no to a good ol' fashioned Pristine Reed Diffuser (available on Pristine Aroma)! With 13 different scents to choose from, your gal pal will appreciate this Mother's Day gift idea. Psst, this gift for mums in Singapore also makes for a classy home decor or even bathroom decor item!
26. Sudio Tolv True Wireless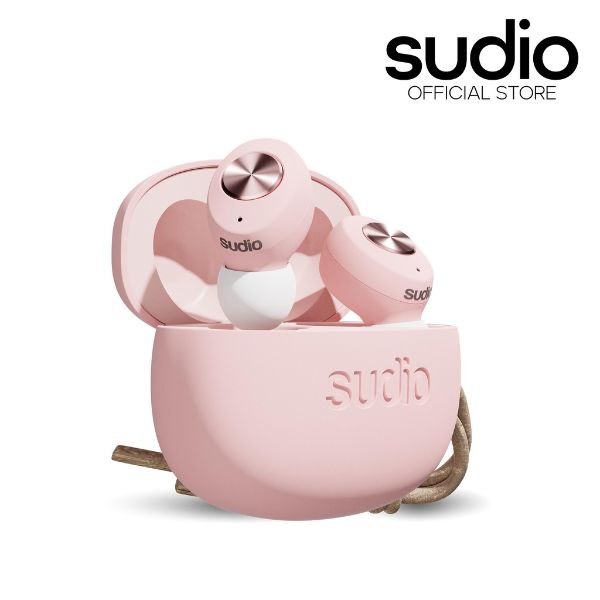 Mums need to tune off for a while so naturally, one of the best gifts for mums in Singapore will have to be a pair of true wireless earbuds! The Sudio Tolv True Wireless Earphone (available on 4P Store) boasts 35 hours of playtime, is sweat resistant and voice assisted with both Siri and Google Assistant. Your gal pal may be busy from the day-to-day handling of wailing babies but these earbuds will guarantee some alone time with her favourite songs any time of the day!
27. Ariana Grande Cloud Perfume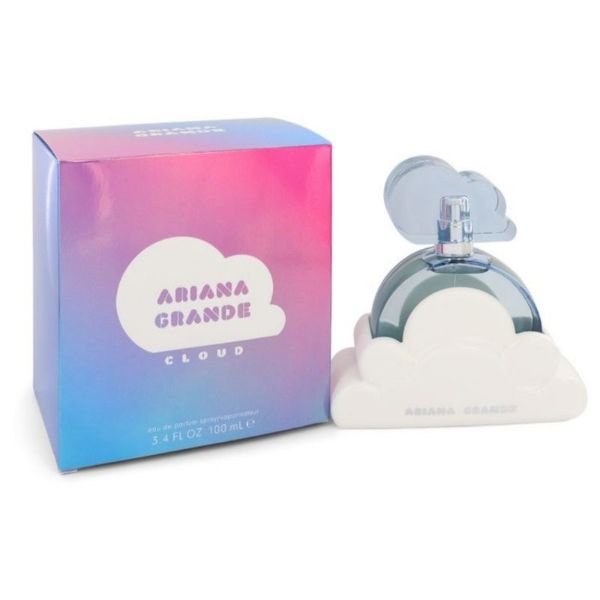 A lovely bottle of perfume can make for a good Mother's Day gift idea for mums in Singapore too! This Ariana Grande Cloud Perfume (available on SG_Perfumes) has top notes of bergamot orange, lavender and pear with base notes: cashmere, wood and musk. Encourage her to spritz this best perfume for women on whether for a romantic restaurant date with hubby or even just for a day at home.
Mother's Day gift ideas in Singapore for your wife (2023)
28. Starbucks Cherry Blossom Moon Stainless Steel Water Bottle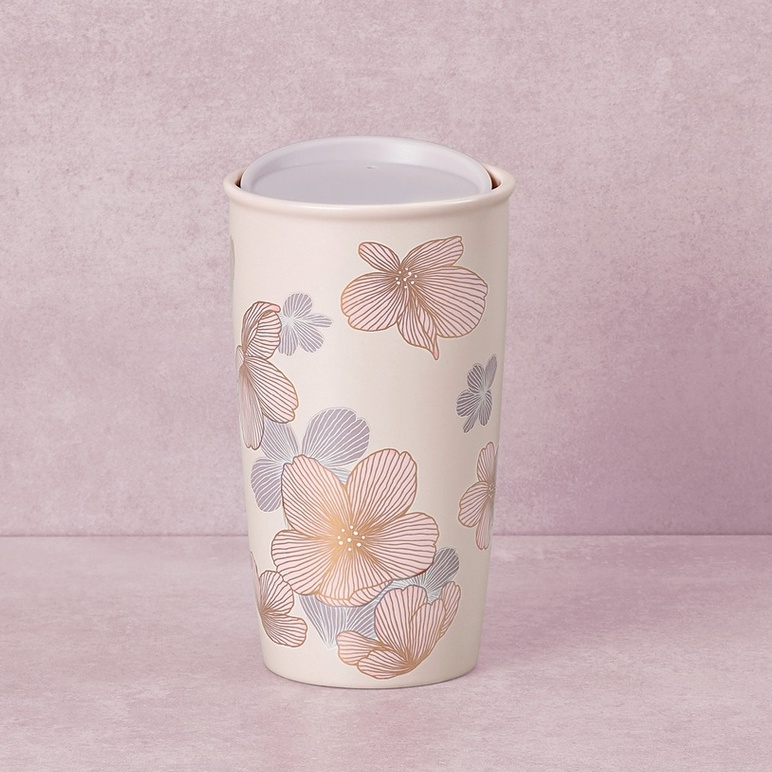 This gorgeous Starbucks Cherry Blossom Moon Stainless Steel Water Bottle (available on Starbucks Official Store) is the perfect way to remind your wife to stay hydrated. It's the best Mother's Day gift idea for mums in Singapore who're often so busy throughout the day working or tending to their children that they miss out on hydrating themselves. The double-walled Starbucks tumbler is one of the best coffee tumblers that can hold her favourite hot beverages like coffee or tea! If your wife loves the sakura theme product, check out more sakura merchandise that might tickle her fancy!
29. Google Nest Mini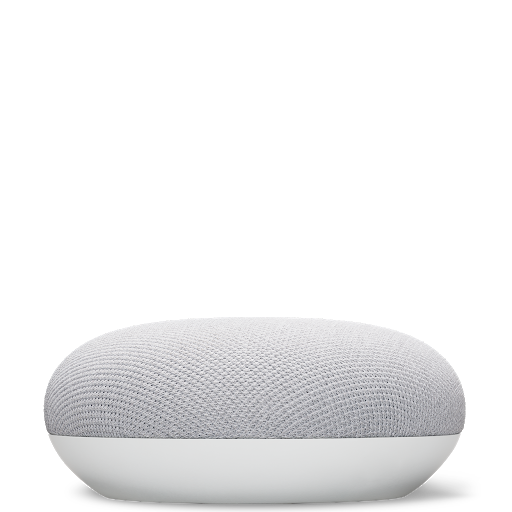 Even though your wife looks like she has everything under control, she could always use an extra hand! So if you're searching high and low for a Mother's Day gift idea for her, end your search with the Google Nest Mini Smart Speaker (available on Google Authorised Retailer). Equipped with Google Assistant, this smart gadget will make her life much easier. She can set her alarms, switch on and off lights in your smart home and listen to her favourite audiobooks with the Google Nest. This Mother's Day gift idea for mums in Singapore will allow her to practice self care while managing the house!
30. Skagen Anita Watch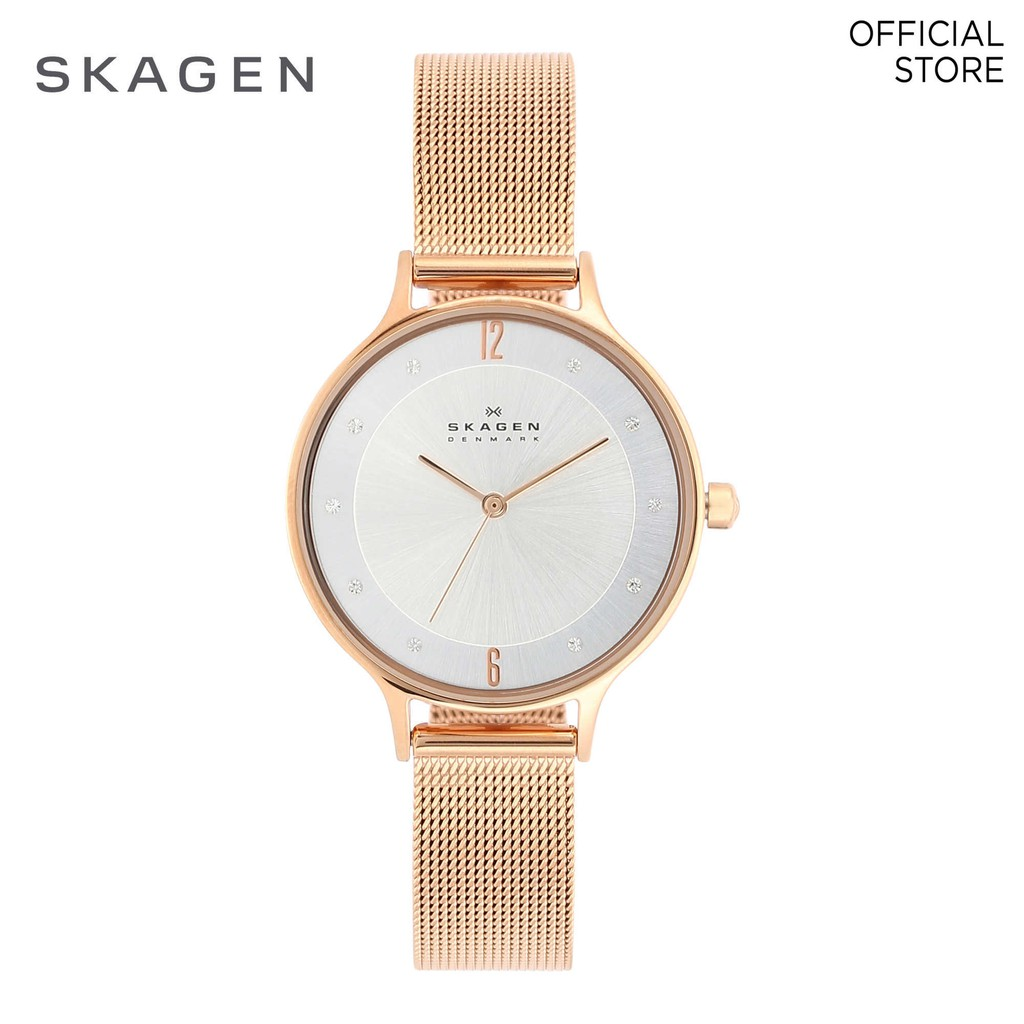 If you don't believe in the superstition of avoiding watches as gifts, then this classic Skagen Anita Watch (available on Skagen Singapore Official Store) will make an exquisite Mother's Day gift idea in Singapore for your wife! Fitted with a rose gold steel-mesh strap, rose gold stainless steel case and a mother-of-pearl dial, this elegant arm candy will have her turning heads. Want a matching watch for yourself too? Check out the variety of men's watches too!
31. Aprilskin Real Calendula Deep Essence Mask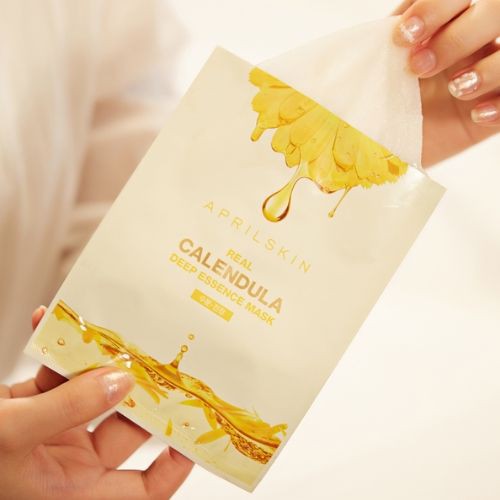 Do away with traditional bouquets and get your wife this practical Mother's Day gift instead! She can finally bid goodbye to dull complexion and sagging eye bags with Real Calendula Deep Essence Mask (available on April Skin Official Store). Formulated with calendula extract, this skincare mask helps hydrate and moisturise dry skin. It's one of the best Korean face masks that is suitable for everyday use and is the perfect gift for all mums in Singapore at just under $5! 
32. PowerPac Personal Juice Blender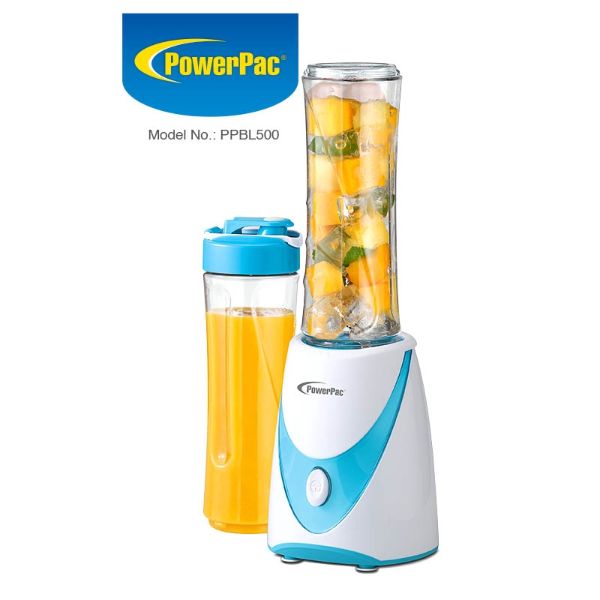 If your wife is all about eating and drinking clean, she'll appreciate her very own PowerPac Personal Juice Blender (available on PowerPac Official Store). This Mother's Day gift idea for mums in Singapore will allow her to blend her own juices and smoothies in the BPA-free jugs which come along with it. With detachable stainless steel blades and one touch button switch with safety lock, this is one of the best blenders to have at home!
33. Wildseed Ca

fe at The Summerhouse Voucher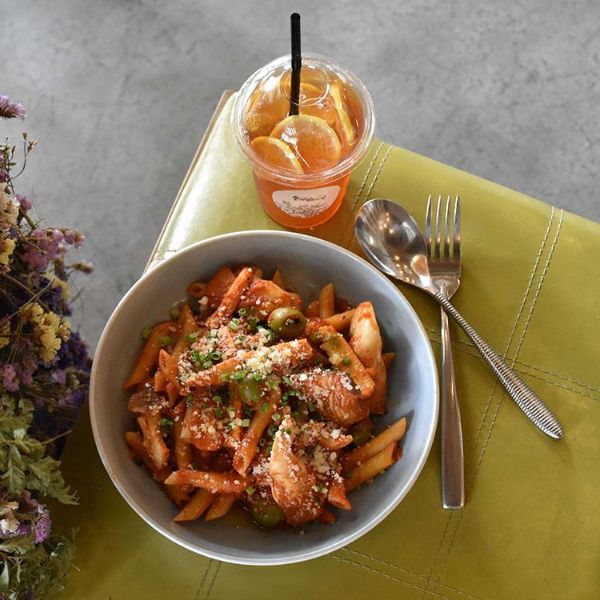 Who doesn't love a high tea treat? This is the ultimate Mother's Day gift idea for your foodie wife and yourself. This Wildseed Cafe at The Summerhouse SGD50/100 voucher (available on  ChopeDeals Official Store) is an excuse to head to one of the best high tea spots in Singapore with bae! Plan a weekend (or weekday) date at this cafe and enjoy their hearty brunches, pastries, cakes and coffee! It's also a pet-friendly cafe — means your furkid can celebrate with his mama too!
Show appreciation to the women in your life with these Mother's Day gift ideas in Singapore (2023)
Gift ideas aside, Mother's Day (and every other day) should be about spending quality time with her! A tall order? We don't think so. If you're looking for ways to spend more time with the most important woman in your life, introduce your interests to her. Jio her for a date at a coffee workshop in Singapore to learn latte art or take her out to an affordable omakase meal in Singapore! Alternatively, check our guide for unconventional ways to celebrate Mother's Day with mum.