Hustling day in and day out for the family, mums — working or not — have it tougher than we think. This Mother's Day, treat Mum to a special day spa retreat for her to unwind and live the tai-tai life! Psst, pay no attention to mum's "aiya, don't waste money" and other equivalent nags, because we know she's going to have the best time of her life once her spa treatment begins! So go ahead and check her into one of the best day spas in Singapore below.
Best day spas in Singapore to pamper your mum
1. The Spa-Lon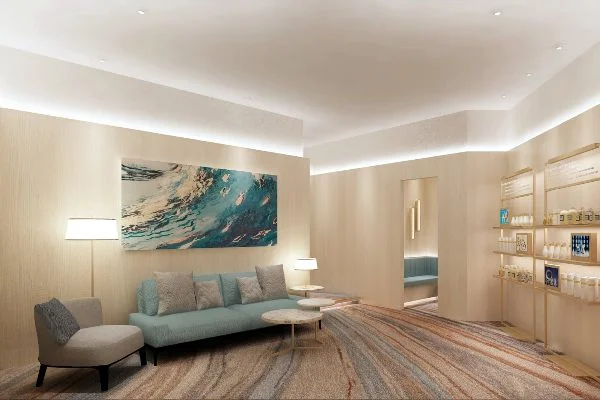 You know Mum is in good hands at The Spa-Lon, where advanced technology meets beauty. The posh interiors and superb customer service at The Spa-Lon will make mum feel like a prestigious customer. This day spa offers a wide range of services from facial treatments to body and feet massages, ensuring that mum will be well taken care of from head to toe. 
A great way to kickstart this pampering journey for mum is to sign her up for a full body massage. This eliminates any knots in her body and helps improve blood circulation, allowing her to feel refreshed and young again! Then, be sure to indulge mum in the famous ATP38 treatment at The Spa-Lon. This revolutionary treatment is invented in Switzerland and is a type of light repair face and body treatment which helps to stimulate cell regeneration and repair. It can be used to soothe back pain, arthritis and also have beauty benefits such as diminishing signs of ageing and enhancing skin's natural radiance! The entire process of the low level light therapy is done in a non-invasive manner. As the treatment uses cold lights (lights that do not emit heat), the whole procedure is absolutely pain free! Your mum will surely thank you for this wonderful surprise. 
Spa promotions you won't want to miss: Enjoy 25% off The Spa-Lon Citylife Anti-Pollution Skin Freshness Treatment ($259) with ShopeePay. This treatment will help to deeply moisturise and cleanse mum's skin from harmful pollutants to store healthier complexion
Address: West Mall, 1 Bukit Batok Central Link, #04-19, S(658713)
Check out their other outlets here
Opening Hours: Daily, 11am – 9pm
*Do note that the voucher is only viewable on mobile
2. Innersense Beauty & Wellness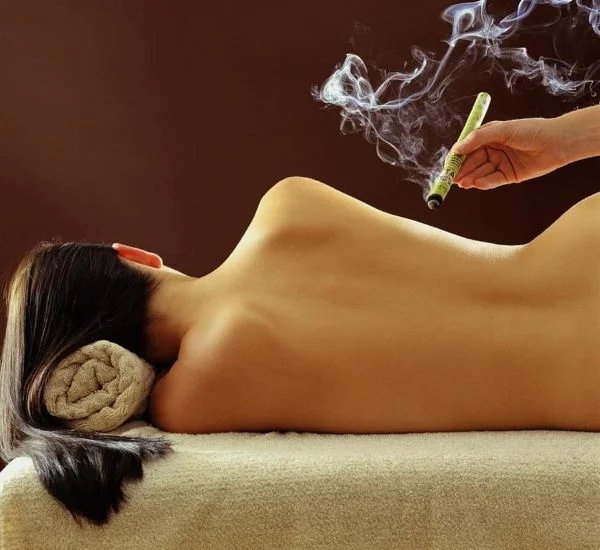 Hidden in the corner of Fusionpolis, you wouldn't expect to find a relaxing day spa like Innersense Beauty & Wellness amidst the dull office complex. But Innersense Beauty & Wellness has grown to become one of the best day spas in Singapore since its opening here in 2019. And that can be largely attributed to the huge variety of services offered in this day spa. Facial treatments? Checked. Nail spa? Checked. Classical herbal spa? Also checked. You can be sure that Innersense Beauty & Wellness will be able to meet all of your mum's spa needs in one place!
One of the services that stood out the most to us is the classical herbal spa. Choose from 10 different combinations of Chinese medicinal herb concoctions, each targeting different areas of the body. Some that are suitable for mothers include the Meridian Wellness Herbal Spa which alleviates joint pain as well as Detoxification Herbal Spa which helps to release body toxins and provide a slimming effect. If mum has been having difficulty sleeping, the Nourishing Wellness Herbal Spa can help to improve insomnia and reduce tension in the body and mind. The herbs are boiled for two hours prior to your appointment, and poured into a large wooden tub. Then, mum's spa treat will begin with a quick massage to help release pressure points. This allows the herbs to penetrate the body better. Thereafter, mum will get to soak in the warm herb water and feel her worries melt away! 
Spa promotions you won't want to miss: If mum prefers a dry spa treatment, perhaps the Innersense 60-Min Deep Tissue Full Body Treatment ($68) will be a good option! Enjoy this attractive deal with ShopeePay!
Address: Fusionpolis, 1 Fusionpolis Way, #02-10/11/12, S(138632)
Check out their other outlets here
Opening Hours: Daily, 10am – 9pm
*Do note that the voucher is only viewable on mobile
3. Fresver Beauty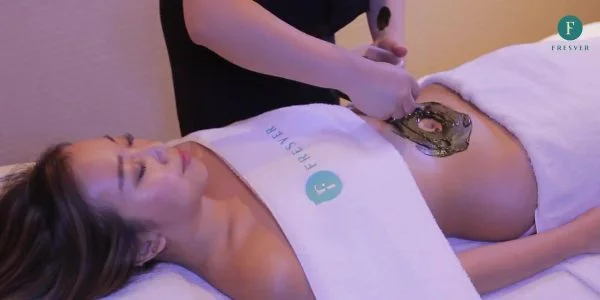 Established since 1988, Fresver Beauty is one of the award winning day spas in Singapore that provides a holistic range of beauty and wellness services. Mum can get treatments ranging for facial, eye massages, head massages as well as spa services here. In addition, Fresver Beauty also carries the beauty products used in their services so mum can bag some home if she likes how they feel on her skin! 
While you're here, be sure to sign mum up for the special head wellness therapy. This treatment uses Fresver's state of art technology that combines herbal steam, L.E.D. light therapy, head massage and bojin (a pointed massage tool) techniques to unblock the head meridians, promote blood circulation and release toxins built up in the face and head. This is highly recommended for mums who often get headaches and experience poor sleep quality. The experienced masseurs have perfected their massage techniques and are guaranteed to make your mum feel like a queen!
Spa promotions you won't want to miss: Tap on ShopeePay promotions to enjoy other services at discounted prices, such as the 45 min Full Body Therapeutic Back Massage ($29) at 72% off!
Address: Telepark, 5 Tamines Central 6, #01-23, S(529482)
Check out their other outlets here
Opening Hours:
Mon – Fri: 12pm – 9pm
Sat: 10am – 7pm
Sun: 10am – 6pm
*Do note that the voucher is only viewable on mobile
4. Ikeda Spa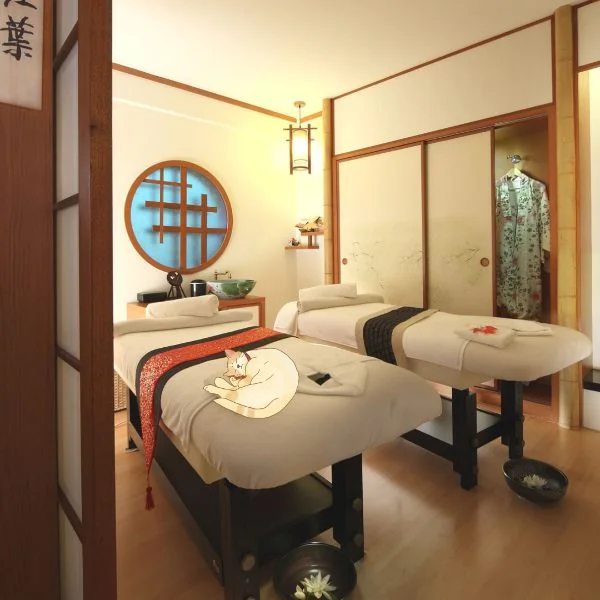 While your Japan getaway with mum may be on hold for now, you can still provide her an authentic Japanese spa experience here at Ikeda Spa! Tucked away among the lush greenery in Bukit Timah, this day spa in Singapore is a quiet sanctuary that allows mum to let loose and focus on herself. The interiors are decorated like a minka (traditional Japanese house) with quaint sliding doors, tatami mats and even a mini Japanese garden. Mum will be surprised that a place like this exists in Singapore!
Ikeda Spa offers a wide array of treatments. But for mother's day, we suggest giving mum a full course of anti-ageing indulgence so she feels young again. Try the green tea anti ageing scrub which supplies the skin with a strong boost of antioxidants. It also deeply moisturises mum's skin and eliminates dead skin cells and impurities to reveal supple and glowing skin! Follow up with a seaweed anti-cellulite wrap which is rich in iodine and mineral salt to detoxify the body. In addition, this process helps to reduce excess fluids, diminishing the appearance of unsightly cellulites!
End off the session with a luxurious Ureshino onsen bath where mum will get to soak in a cypress wood tub that's once only reserved for the royalty. This special bath uses clear golden onsen water from the Saga Prefecture and has high sodium bicarbonate and sodium chloride content. These leave the skin feeling as smooth as a baby's bottom — no wonder the Ureshino onsen water is dubbed bihada no yu, Japanese saying for beautiful skin water! We're sure the treatments and services here at Ikeda Spa will impress even the fussiest of mums. 
Spa promotions you won't want to miss: It's sakura season right now in Japan, and Ikeda Spa is bringing the spring blossoms to Singapore through their Hanami Delight Package ($218+). Each package includes a 30 minutes sake onsen and a 60 minutes cherry blossom aromatherapy massage that will be suitable for both mum and yourself! 
Address: 787 Bukit Timah Road, S(269762)
Opening Hours: Daily, 1.30pm – 10.30pm
Best luxurious hotel day spas in Singapore to pamper your mum
5. Spa Luna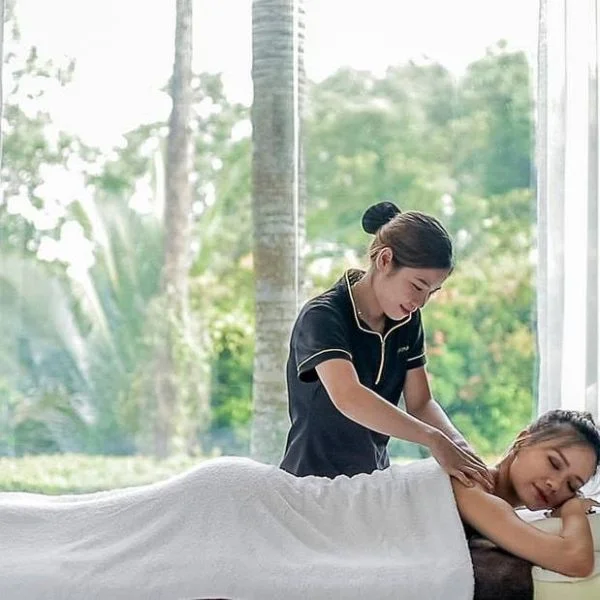 There's no better way to celebrate Mother's Day than surprising mum with an island getaway at Sentosa. After you're done seeing the sights here, head on over to Spa Luna at Amara Sanctuary Resort Sentosa to take a well deserved break. The view at Spa Luna is a treat in itself. Think lush greeneries, grand water features and the occasional sightings of peacocks strolling by. Definitely a good change from the urban cityscape we are so used to seeing. 
Enjoy a mother and daughter bonding session over body polishing treatments, head and foot reflexology or even a deep tissue massage. The experienced masseurs here will dig into all the stiff areas of your body and ensure you and mum comes out feeling renewed! 
Address: Amara Sanctuary Restort Sentosa, 1 Larkhill Road, Sentosa Island, S(099394)
Opening Hours: Daily, 10am – 10pm
6. LifeSpa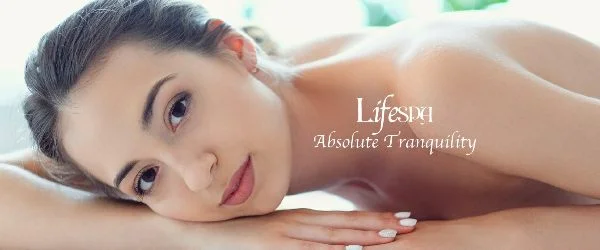 Touted as one of the best city day spas in Singapore, LifeSpa at Carlton Hotel is definitely one of the popular choices for a mother's day treat. Mum will not be disappointed with the service menu here, as LifeSpa provides almost every treatment possible. Be it the classic Javanese massage or something fancy like the Hawaiian Lomi Lomi massage, you name it, they've got it! 
If mum stands long hours during her work or while doing house chores, the hot stones body massage is a good option for her. Healing hot stones will be placed strategically along pressure points. This helps to relieve sore spots and boost blood circulation. Additionally, the soothing heat will bring forth a zen sensation that mum has never felt before. 
Spa promotions you won't want to miss: LifeSpa is offering various promotions at Carlton hotel, including a Carlton Special Spa Retreat. Choose between Swedish, deep tissue or Javanese body massage with body scrub and shower ($108) or hot stones body massage with body scrub and shower ($138). Book an appointment for your mum on the weekdays (excluding Fridays) to enjoy additional $10 off. 
Address: Carlton Hotel, 76 Bras Basah Road, Level 5, Premier Wing, S(189558)
Opening Hours:
Mon – Fri: 10am – 10pm
Sat – sun: 10am – 7pm
7. Sofitel Spa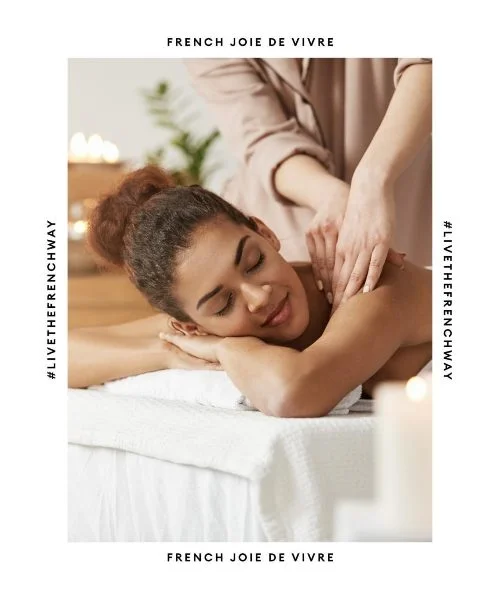 Get ready for mum to bliss out at the extensive list of face and body treatments here at Sofitel Spa! With services ranging from facials to TCM-inspired wellness treatments, mum may be spoilt for choice. But fret not, Sofitel Spa also offers various menu combination suggestions to ensure your mum gets the best experience. 
Since you're on the beautiful Sentosa island, we suggest getting mum to sign up for the Sentosa Island Dream package. This 150 minutes treatment focuses on the use of sea algae, mineral salts and sea clay which contains high magnesium content. Magnesium is incredible for mum's skin as it fends off external damage, regulates cell regeneration and calms sensitive skin. The ingredients are introduced progressively through the three step routine (massage, scrub and wrap). This ensures ultimate penetration that will give mum that 'vacation' glow! You can also extend the luxurious sesh for mum by topping up for the usage of the outdoor spa garden facilities. Mum can enjoy a soak in the outdoor volcanic mud pools and live the French way for the afternoon!

Spa promotions you won't want to miss: Snag the promotion on the Sofitel Spa Mini Retreat (single $280++ or double $560++) which comes with a 60 minutes facial of your choice, 30 minutes head and shoulder massage as well as access to the spa garden facilities. The package also includes a choice of tartines and burgers to fill your bellies. 
Address: Sofitel Singapore Sentosa Resort & Spa, 2 Bukit Manis Road Sentosa, S(099891)
Opening Hours: Daily, 11am – 8pm
8. The Fullerton Spa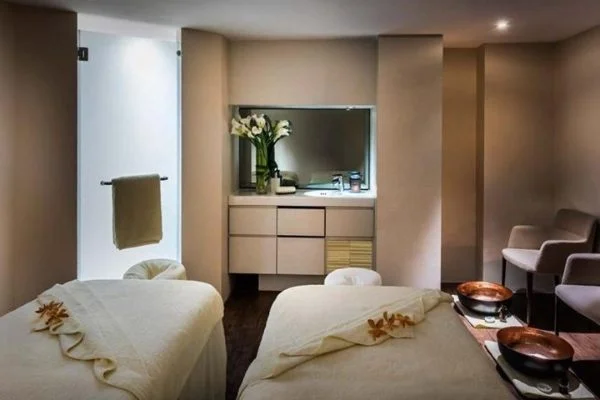 How do you know whether a spa is committed in providing the best quality services and treatments? Through the products that they use in-house! The Fullerton Spa uses only the best products from renowned premium spa brand, ESPA. These products contain unique combinations of natural plant extracts, marine actives and essential oils to achieve maximum effectiveness. Mum will definitely feel like a million bucks after an ulta-pampering sesh here at The Fullerton Spa. 
Not sure the type of treatment that will suit mum? You won't go wrong with the famous The Asian Heritage Signature package which transports mum into paradise for a good 90 minutes. The treatment comes with a stress-relieving scalp massage that's so good, it'll give mum goosebumps. This is followed by a deep muscle massage that's perfect for relieving stiff neck, pain in the lower back as well as tight shoulders. 
If you and mum don't have much time to spare, The Fullerton Spa also offers thoughtful express treatments to get you guys refreshed in a jiffy. The express eye lift treatment only takes 30 minutes. It uses Tri-Active formulas to smooth fine lines, diminish puffiness and brighten up dark circles.
Spa promotions you won't want to miss: Head on down to The Fullerton Spa with your mum on the weekdays (exclduing Fridays) to enjoy 1-for-1 specials like Posivity Massage ($260 for 2) and The Asian Heritage Signature ($260 for 2). 
Address: The Fullerton Hotel Singapore, Fullerton Square, S(049178)
Opening Hours: Daily, 10am – 10pm
9. Auriga Spa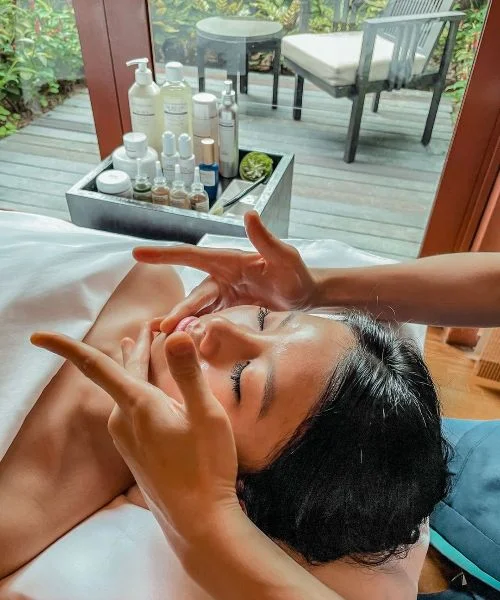 Probably one of the most well-equipped day spas in Singapore, the Auriga Spa at Capella Singapore has tons of impressive facilities that will have mum going ooh and aah. This includes herbal steam rooms, vitality pool, ice fountain and a private outdoor garden attached to every treatment room. Yes, you read that right! It's no wonder Auriga has been awarded a five-star status from Forbes Travel Guide. 
Mum's trip to Auriga wouldn't be complete without giving the Auriga Signature Moon Ritual a go. As its name suggests, this treatment is based on the belief that the various moon phases affect our bodies in different ways. Mum's treatment will be customised to the current lunar phase for optimal benefits. For example, during the full moon phase, the treatment will be focused on creating balance and recharging the body with myofascial massage techniques and soothing floral blends. Meanwhile, the waning moon signals for a thorough body detox with lymphatic massage technique and deep cleansing facial treatment. The whole three hour treatment routine consists of a body scrub, body wrap, body massage and facial treatment — a true revitalising treat for the greatest woman in your life!
Address: Capella Singapore, 1 The Knolls Sentosa Island, S(098297)
Opening Hours: Daily, 10am – 9pm
Say 'I Love You, Mum' with the best day spa experience in Singapore
These day spas in Singapore will definitely put a smile on mum's face this Mother's Day! If you need more ideas on how to surprise her, check out our list of easy Mother's Day cake recipes and unique ways to celebrate with mum! Psst, don't forget to add on a Mother's Day bouquet to make this a truly unforgettable celebration for your dearest mummy!