The K-drama craze is still going strong in 2022, with lots of wonderful cast and plots lined up to keep you entertained at home. Here is our list of recommendations for the best Korean dramas of 2022, meaning more good-looking Oppas and Unnis to feast your eyes on, regardless of whether you're a fan of hair-standing thrillers or someone who melts for melodramas! So get ready in front of your TV (or phone) and brace yourself for non-stop roller coaster rides with these exciting plotlines! Psst, we've also included some blockbusters from 2021 in case you've missed them last year or feel like rewatching any of them!
Best Korean dramas to binge-watch in 2022
1. Military Prosecutor Doberman
Don't be put off by Military Prosecutor Doberman's stern vibe, this 2022 Korean drama has quite a bit of comedy in it to take you on an entertaining ride. After the death of his parent, Do Bae Man (Ahn Bo Hyun) is determined to pave his success. He successfully becomes a lawyer, albeit one that's after money and fame. After failing to land a job at multiple law firms, Yong Moon Goo (Kim Young Min) offers Bae Man an opportunity to work at his law firm. He has one condition – Bae Man will have to work as a military prosecutor first. On the job, Bae Man meets Cha Woo In (Jo Bo Ah), who comes from a privileged background. She's here for her agenda – to take revenge. Despite different backgrounds, personalities and motivations, the two learn to help each other and grow together as military prosecutors. 
This fast-paced action pack mystery drama just started airing in March but has already received high ratings (7.01% for the first episode) in South Korea. Perhaps it's the great chemistry between the two kickass main leads or that there is more to both Bae Man and Woo In than meets the eye, but this best 2022 Korean drama will have you glued to the screen from episode one!
Cast: Ahn Bo Hyun, Jo Bo Ah, Oh Yeon Soo, Kim Young Min, Kim Woo Seok, Kang Mal Geum
Genre: Action, mystery, law
Episodes: 16
Available on: Viu

2.Twenty-Five Twenty-One
Missing the good ol' 90s depicted in the Reply series? You can get a taste of the 90s charm through Twenty-Five Twenty-One! Set in 1998, this best 2022 Korean drama tells the bittersweet story of Na Hee Do and Baek Yi Jin, who find themselves in new directions after their lives were turned upside down by the South Korean financial crisis. 
Na Hee Do (Kim Tae Ri) is a member of her high school fencing team. Due to the financial crisis, her team gets disbanded and she has to brave numerous obstacles to achieve her fencing dreams. Meanwhile, Baek Yi Jin (Nam Joo Hyuk) is a wealthy boy whose family falls apart when his father's business goes bankrupt during the same financial crisis. Learning to adapt to his new situation, Yi Jin takes up several odd jobs and grows up to become a sports reporter. This coming-of-age drama is sure to get you motivated and inspired to do better in life, even when the tides are against you! 
Cast: Kim Tae Ri, Nam Joo Hyuk, Bona, Choi Hyun Wook, Lee Joo Myung, Seo Jae Hee
Genre: Romance, youth, drama
Episodes: 16
Available on: Netflix
3.

Through The Darkness
In the mood for a bone-chilling K-drama recommendation? Through The Darkness will be right up your (dark) alley! This best 2022 Korean drama is adapted from the true experiences of Korea's first criminal profiler, Kwon Il Yong. 
Set in the 1990s, a mysterious serial murderer known as the Red Hat is on the loose. While most serial murderers follow a distinctive pattern in their crimes, the police can't quite wrap their heads around the when and the why of this particular case. That's when the head of the Criminal Behaviour Analysis team, Kook Young Soo (Jin Seon Kyu) decided to turn to Song Ha Young (Kim Nam Gil) for help.Ha Young is the first criminal profiler in the field. As with all radical new approaches, he faces discrimination and resistance to change from within the police force. This is especially so with the homicide expert, Yoon Tae Goo (Kim So Jin).
Through The Darkness not only attracts via its suspenseful storyline but also offers a peek behind the scenes of a heinous crime. If you're a fan of Crimewatch, there is no doubt that this is THE best 2022 Korean drama for you!
Cast: Kim Nam Gil, Jin Seon Kyu, Kim So Jin, Ryeo Un, Lee Dae Yeon, Kim Won Hae
Genre: Thriller, mystery, crime, drama
Episodes: 12
Available on: Viu, Apple TV
4.Juvenile Justice
Juvenile Justice is probably one of the best thought-provoking Korean dramas of 2022 that does not attempt to sugarcoat crimes and offenses – even if they are committed by juvenile offenders. Shim Eun Seok (Kim Hye Soo) is an elite judge who despises juvenile offenders. In her opinion, these kids are hiding behind their young identities while committing serious crimes, even murders, because they know the law protects them. Believing that the judicial system's light-handed approach to minors is doing the kids more harm than good, Eun Seok sets out to administer her ways of punishing the offenders.

This drama has a relatively dark theme and touches on sensitive issues to address in today's culture. It portrays the social circumstances surrounding juvenile delinquency and how the legal system affects the victims, offenders, and their families. Get ready to be kept on the edge of your seat and your grit your teeth as the characters walk you through their pain, anger, and redemption. 
Cast: Kim Hye Soo, Kim Mu Yeol, Lee Sung Min, Lee Jung Eun, Kim Jun Ho, Park Jong Hwan
Genre: Law, drama
Episodes: 10
Available on: Netflix
5. Forecasting Love And Weather
With a star-studded cast like Park Min Young and Song Kang, it's hard not to be drawn into Forecasting Love And Weather. Jin Ha Kyung (Park Min Young) is an intelligent, highly organized yet cold forecaster of the National Weather Service. Her personality clashes with Lee Shi Woo who is free-spirited and clumsy. However, underneath his goofy appearance, Shi Woo is a genius with an impressive IQ of 150. He is also deeply obsessed with predicting the weather. Together with their team, they work on bringing the most accurate weather forecasts while love unfolds just as unpredictably in the office. 
While many K-dramas are known for their slow-burn romance, the relationship between Ha Kyung and Shi Woo develops quickly in Forecasting Love And Weather without feeling forced. Throw in a bundle of obstacles such as an eight years age gap and an underground office romance, this sweet rom-com will have you feeling bubbly all over!
Cast: Park Min Young, Song Kang, Yoon Park, Yura, Kim Mi Kyung, Jung Woon Sun
Genre: Comedy, romance, drama
Episodes: 16
Available on: Netflix
6. All Of Us Are Dead
Move over Train To Busan, we've got a new zombie blockbuster K-drama on Netflix this 2022! Adapted from a popular Naver digital webtoon, All Of Us Are Dead revolves around an apocalyptic zombie virus that broke out within a high school. It all started with a failed experiment and a bite from a zombified hamster which sent the school into survival mode when more and more students become infected. With no food or water and communication cut off by the government, the surviving students must use whatever resources they can find to battle their way out for survival. 
All Of Us Are Dead has received worldwide attention even before its premiere and it's easy to see why. The production is on a whole other level compared to the usual K-dramas. The Hyosan High School building, which acts as the main setting for the drama, is a four-storey set that was built from scratch. In addition, the young actors are all trained in zombie choreography to make the zombie scenes realistic. Tune in to Netflix for this masterpiece and see if you will be able to survive a zombie apocalypse if you're one of the students!
Cast: Park Ji Hoo, Yoon Ch a  Young, Jo Yi Hyun, Lomon, Yoo In Soo, Kim Byung Chul
Genre: Action, thriller, horror, sci-fi
Episodes: 12
Available on: Netflix
7. Ghost Doctor
Remember the horrifying ending scene in Shutter, where the ghost sits on the shoulder of the protagonist? Here in Ghost Doctor, Cha Young Min (Rain) takes the same position on top of Ko Seung Tak (Ki Bum) – except with a cheeky smile! 
Ghost Doctor is a medical comedy-drama about Cha Young Min, a genius and arrogant doctor who is involved in an accident that leaves his spirit in limbo. Suspended between life and death, Young Min's spirit is strangely attracted to Seung Tak's body. Seung Tak is the richest resident doctor who has no motivation to be a good doctor. However, he becomes a great surgeon when Young Min's spirit possesses his body. The unlikely pair establishes a good partnership as they try to unveil the mystery behind their situation.
This is one of the best K-dramas of 2022 if you're looking for a fun and lighthearted story with eye candies like Rain and Kim Bum (from Boys Over Flowers)!
Cast: Rain, Kim Bum, Uee, Son Na Eun, Sung Dong Il, Tae In Ho
Genre: Comedy, medical, fantasy
Episodes: 16
Available on: Viu
8. Business Proposal
How wrong can a blind date go? The short answer is very wrong. Shin Ha Ri (Kim Se Jeong) agrees to substitute her rich friend, Jin Young Seo (Seol In Ah) for her blind date in exchange for money. She's instructed to ruin the date. However, all her plans fall through when she realizes her blind date is her company's CEO, Kang Tae Mu (Ahn Hyo Seop). What's worst is that Tae Mu has decided to marry her to stop his grandfather from pestering him to get married. How will Ha Ri get out of this mess? 
While the Business Proposal doesn't seem to bring anything new to the table in terms of storyline, the chemistry between the two lead actors is to die for. Get ready to be charmed by Ahn Hyo Seop's superb acting and Kim Se Jeong's irresistible aegyo (cute gestures) as Ha Ri tries to wiggle her way out of this marriage in this 2022 best Netflix K-drama! 
Cast: Ahn Hyo Seop, Kim Se Jeong, Kim Min Gue, Seol In Ah, Lee Deok Hwa, Choi Byung Chan
Genre: Comedy, romance
Episodes: 12
Available on: Netflix
9. Thirty-Nine
Age is just a number, and Thirty-Nine shows that there is much more to explore in life even if you're on the brink of turning 40. The drama revolves around a trio of best friends, Cha Mi Jo (Son Ye Jin), Jung Chan Young (Jeon Mi Do), and Jang Joo Hee (Kim Ji Hyun). Despite coming from different backgrounds and sporting different personalities and styles, the ladies experience an unbreakable bond with each other as they brave through the ups and downs of life.  
Get ready to laugh, cry, and curse with the three best friends as Thirty-Nine takes you on a roller coaster ride. From terminal illness to budding romance, this 2022 Netflix K-drama recommendation feels like a warm hug on a cold rainy day. 
Cast: Son Ye Jin, Jeon Mi Do, Kim Ji Hyun, Yeon Woo Jin, Lee Moo Saeng, Lee Tae Hwan
Genre: Friendship, romance, life
Episodes: 12
Available on: Netflix
10. Rookie Cops
While Netflix has solidified its standing to be one of the best platforms to watch 2022 Korean dramas, Disney+ is also proving to be a great streaming platform for new K-dramas. Take Rookie Cops for example. This coming-of-age story will make you feel young again with its free-spirited characters that are fuelled by a strong passion for justice!
Rookie Cops follow the story of Wi Seung Hyun (Kang Daniel), who is a freshman at a police university. He's smart and full of justice and is the top-ranking student in his class. Meanwhile, his fellow freshman, troublemaker Go Eun Sang (Chae Soo Bin), enrolled in the police academy for an entirely different reason. She is here to chase after her crush!
Rookie Cops delves into many aspects of police training, such as the orientation program and grueling daily practices. Curious about what goes behind the South Korean police force? This is the best 2022 Korean drama for you!
Cast: Kang Daniel, Chase Soo Bin, Park Yoo Na, Min Do Hee, Lee Shin Young, Kim Woo Seok
Genre: Romance, youth, life
Episodes: 16
Available on: Disney+
11. First Love Again
Everlasting love proves to be true in First Love Again! Yeon Seok is a popular web novelist, but he has one big secret – he is 300 years old. Throughout his years, Yeon Seok (Jin Gun) has been searching for his first love, Jeong Ha Yeon (Jeon Chang Ha), hoping for her to be reincarnated soon. Contrary to his expectations, Ha Yeon reincarnates as a man and Yeon Seok cannot help himself but feel a strong attraction to him. Sparks fly as the two work on Yeon Seok's new web novel together. 
First Love Again may sound like a cliche boy love K-drama recommendation. But trust us when we say that the story will have you hooked from the very beginning. While many K-dramas are known to be a little draggy, drama fanatics will be happy (or sad) to learn that First Love Again only has six episodes. It's a light and short watch if you're not ready to commit to a full series this spring!
Cast: Jin Gun, Jeon Chang Ha, Kim Jeong Seok, Jung Hyun Ji, Song Han Hee, Aoora
Genre: Romance, comedy
Episodes: 6
Available on: Viki
Best Korean dramas to look forward to in 2022
12.

Why Her
Gone were the days when K-dramas mainly revolve around the damsel in distress. In recent years, we start seeing many strong female leads who can stand up for themselves and take control of their own lives – which adds to the flavour of the series! If this sounds like a plot that would interest you, Why Her needs a spot on your watch list this 2022. 
Known as the most talented and youngest lawyer in TK Law Firm, Oh Soo Jae (Seo Hyun Jin) is strong, undefeated, and has a burning desire to win. However, an unexpected case has her reputation in shambles. She is demoted to work as an adjunct professor at a law school. Here, she meets Gong Chan (Hwang In Yeop), a warm-hearted student with a painful past who brings out a more humane side of Soo Jae. 
Cast: Seo Hyun Jin, Hwang In Yeop, Heo Joon Ho, Bae In Hyuk, Lee Jin Hyuk, Lee Joo Woo
Genre: Romance, melodrama
Episodes: 16
Available on: Viu
Release date: 18 March 2022
13. A Superior Day
Desperation can change even the most ordinary man. Lee Ho Cheol (Jin Goo) is just like any other ordinary person. He works as a firefighter and lives a mundane life with his family. One day, a news headline catches his eye – a serial killer is on the loose. As if that's not worrying enough, Ho Cheol receives a tip-off from a mysterious stranger. The stranger warns him that the serial killer is staying right next door. The stranger is Bae Tae Jin (Ha Do Gwon), a contract killer who is out to kill Kwon Si Woo (Lee Won Geun), the serial killer. To make matters worse, Ho Cheol's daughter has been kidnapped by Tae Jin. To save her, he must find Si Woo in 24 hours. 
This suspense drama is adapted from the webtoon of the same title. Filmed as a mini-series with only eight episodes, viewers can be assured that it'd be a crazy fast ride with loads of mind-boggling twists and turns that will keep you on the edge of your seat! 
Cast: Jin Goo, Ha Do Gwon, Lee Won Keun, Kim Do Hyun, Im Hwa Young, Lee Seo Joon
Genre: Thriller
Episodes: 8
Available on: Viu
Release date: 13 March 2022
14.Monstrous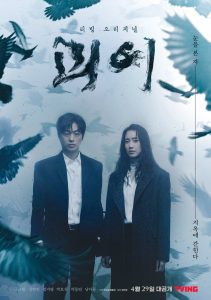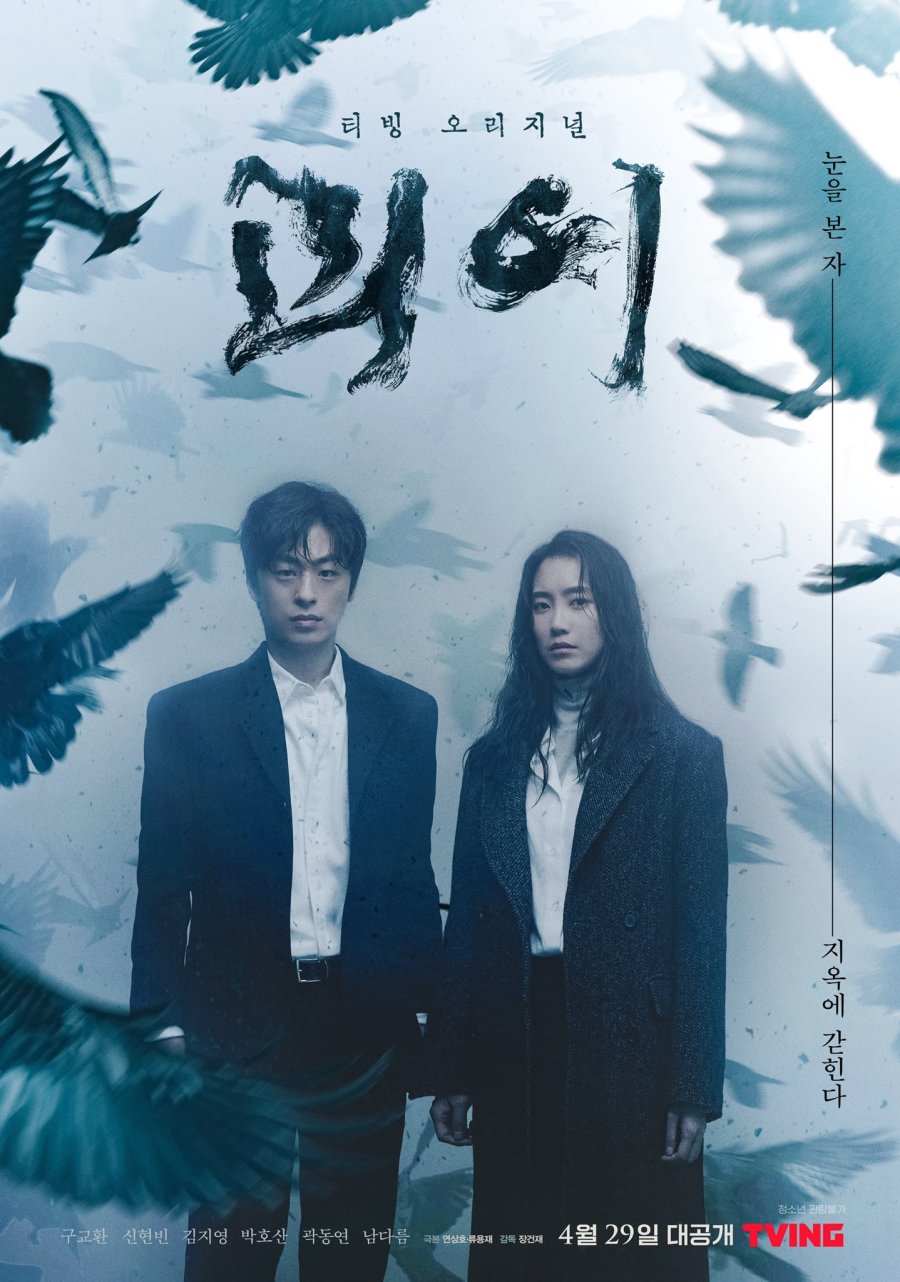 Archaeology can be a dangerous business, and we are not just talking about collapsing trenches or exposure to diseases. We are talking about disturbing the supernatural. Monstrous takes us on an adventure into the mysterious world of archaeology, where viewers will come face to face with the supernatural. If you're a diehard mystery drama fan, this is the best 2022 Korean drama that you won't want to miss!
Jung Ki Hoon (Koo Kyo Hwan) is an archaeologist with a strong interest in strange supernatural phenomena. However, something unexpected happens during one of his quests which causes him to change his career direction. He now runs a YouTube channel and publishes an occult magazine, both titled "Monthly Strange Story". However, a mysterious case of Gwibul (a Buddhist statue possessed by an evil spirit) brings him to Jinyang Country where he meets Lee Soo Jin (Shin Hyun Bin), a fellow archaeologist. The two witness an incredibly bizarre and fearful phenomenon and are determined to get to the bottom of it. 
Cast: Koo Kyo Hwan, Shin Hyun Bin, Kwak Dong Yeon, Nam Da Reum, Park Ho San, Kim Ji Young
Genre: Thriller, mystery, supernatural
Episodes: 6
Available on: TBC
Release date: April 2022
15. Tomorrow
Job hunting is a challenge even in dramaland. Everything is perfect about Choi Joon Woong (Ro Woon), be it qualifications, wealth, or looks. However, there is one major flaw in his life – he just can't seem to find a job. But a fateful encounter with two death angels, Gu Ryeon (Kim Hee Sun) and Im Ryoog Gu (Yoon Ji On) is about to turn his life around as he takes on the role of a new member of the angels' Crisis Management Team.
We are excited to see Kim Hee Sun unni back on the small screen after two years since Alice! Together with hotties like Ro Woon, Yoon Ji On, and supermodel Lee Soo Hyuk, there is no doubt that Tomorrow is going to be a big hit in 2022! 
Cast: Kim Hee Sun, Ro Woon, Lee Soo Hyuk, Yoon Ji Oh, Kim Chae Eun, Moon Seo Youn
Genre: Action, fantasy
Episodes: 16
Available on: Netflix
Release date: 25 March 2022
16. Crazy Love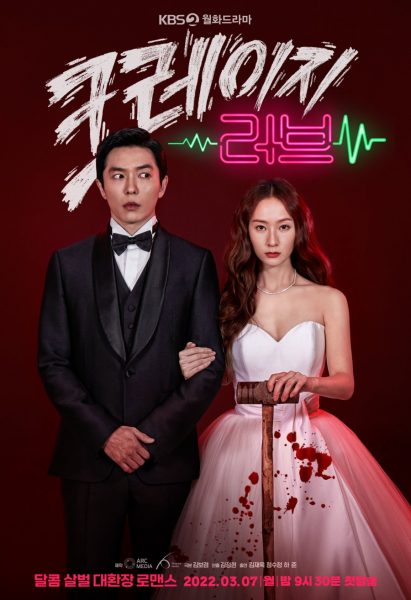 Riches? Intelligence? Appearance? Noh Go Jin (Kim Jae Wook) has them all. As the CEO of GOTOP Education and also one of the most popular mathematics instructors in the field, it's no wonder that Noh Go Jin is narcissistic. While he is enjoying the peak of his life, an unexpected warning arrives – Noh Go Jin will be murdered?!
To avoid death, Go Jin puts up an act of amnesia. This has his secretary, Lee Shin A (Krystal Jung), fooled. Shin A is a diligent and responsible secretary that is extremely introverted. As such, she has little presence in the office. But as her first work anniversary approaches, her colleagues begin to recognize her as the secretary who managed to put up with the notorious Noh Go Jin. However, Shin A learns that she doesn't have much time left to live. She decides to pretend to be the fiance of Go Jin, under the impression that he has forgotten her due to amnesia.
Starring familiar faces like Kim Jae Wook from Her Private Life and the popular American-born K-Pop idol Krystal Jung from f(x), it's no wonder Crazy Love is one of the most highly anticipated K-dramas of 2022. Here's the good news: you won't have to wait too long for this K-drama recommendation because it's airing on 7 March!
Cast: Kim Jae Wook, Krystal Jung, Ha Joon, Yoo In Young, Jo In, Yoon San Ha
Genre: Comedy, romance
Episodes: 16
Available on: TBC
Release date: 7 March 2022
17. Our Blues
https://www.youtube.com/watch?v=2mvVXqb2o58
Meet the cheery neighbours on Jeju island in Our Blues! Lee Dong Suk (Lee Byung Hun) is a Jeju namja (man of Jeju) who sells trucks for a living. He meets Min Seon Ah (Shin Min Ah) who tries to escape from her past by moving to Jeju. Meanwhile, ship captain Park Jung Joon (Kim Woo Bin) falls in love with Lee Young Ok (Han Ji Min), a bubbly and optimistic Jeju diver. While new romance blooms, old flames reignite between Jung Eun Hee (Lee Jung Eun) and Choi Han Soo (Cha Seung Won) when the latter returns to Jeju after realizing he isn't cut out for city life. 
Told in an omnibus format, Our Blues depicts the simple life of the people on Jeju island. This best 2022 Netflix Korean drama focuses on every character, giving ample room for even the side characters' development. You'll experience the same carefree and homely vibe that we adore in Hometown Cha Cha Cha! And if you need more reasons to watch Our Blues –  Kim Woo Bin finally returns to the small screen after his six years of hiatus! Need we say more?
Cast: Lee Byung Hun, Shin Min Ah, Cha Seung Won, Lee Jung Eun, Uhm Jung Hwa, Kim Woo Bin
Genre: Life
Episodes: 20
Available on: Netflix
Release date: 9 April 2022
18. The King Of Pigs
The King Of Pigs is a drama adaptation of the highly acclaimed adult animated film of the same title. The film won three awards at the 2011 Busan International Film Festival and was also screened at the 2012 Cannes Film Festival. The success of the animation film was a nod of acknowledgment for Korea's animation industry. This explains why there is such a big hoo-ha when the drama adaptation is announced to premiere in 2022!
The horrible bullying culture in their middle school days left Hwang Kyung Min (Kim Dong Wook) and Jung Jong Seok (Kim Sung Gyu) with unerasable traumas. When Kyung Min's business folds, he murders his wife impulsively and seeks out his former classmate, Jong Seok, for a reunion. Even though Jong Seok is now a detective, he can't seem to forget the days when he and Kyung Min had to go under the wings of a friend who protected them from the bullies. One day, Jong Seok receives a mysterious message sent from said friend, whom he has lost contact with for over 20 years. The message reminds him of the school violence and is linked to the ongoing murders that are happening around him. 
Cast: Kim Dong Wook, Kim Sung Gyu, Chae Jung An, Hwang Man Ik, Han Soo Yeon, Lee Tae Geom
Genre: Thriller, mystery
Episodes: 12
Available on: TVN
Release date: 17 March 2022
19. Money Heist (Korean Adaptation)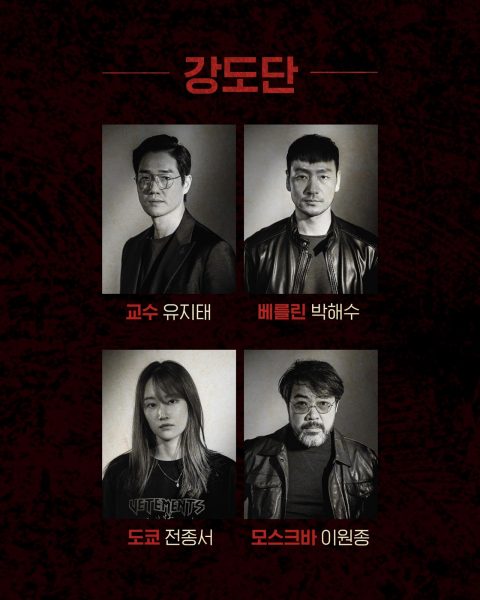 If you're getting impatient for the fifth season of Money Heist, here's a K-drama recommendation that will help with the wait — Money Heist is getting a Korean adaptation! Yes, you read that right. Starring big names such as Yoo Ji-Tae (The Professor) and Jeon Jong-Seo (Tokyo) alongside renowned director Kim Hong-Sun (from Voice and The Guest), we have absolutely no doubt that the Korean version of Money Heist will be one of the best Korean dramas of 2022. 
Instead of the original setting in Spain, this adaptation will have the heist happening on the Korean Peninsula. Other than that, the drama is believed to follow the original storyline closely. With that said, we believe the all-Korean cast and setting will breathe a new life into the series — even for those who've seen the original!
Cast: Yoo Ji-Tae, Jeon Jong-Seo, Park Hae Soo, Lee Won Jong, Kim Ji Hoon, Jang Yoon Ju
Genre: Crime, action, thriller
Episodes: 12
Available on: Netflix
Release date: TBC
20. Moving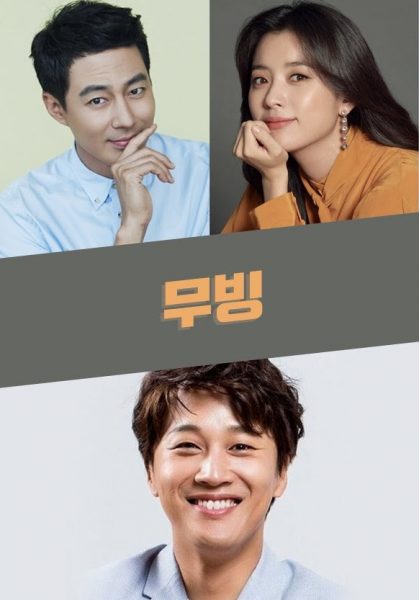 Many K-drama recommendations based on webtoons have been a huge hit. Take Cheese In The Trap and What's Wrong With Secretary Kim for example. And Moving is joining the long list of successful webtoon dramas this year! Starring superstars like Han Hyo Joo, Jo In Sung, and Cha Tae Hyun, Moving tells the story about high schoolers and their parents — and the secrets that they hide from others. Directed by Mo Wan Il from the World Of The Married, we're looking forward to similar unexpected twists and turns in this best Korean drama 2022!
Cast: Han Hyo Joo, Jo In Sung, Cha Tae Hyun
Genre: Mystery, school, drama
Episodes: 20
Available on: TBC
Release date: TBC
Best Korean Dramas in 2021 to rewatch
21.

The Penthouse 3
Following the booming success of the first two installments of the Penthouse series, the popular SBS drama is back with another exciting season! Picking up where the drama left off, all of the Hera Club members end up in prison, in which a hierarchy persists just like in Hera Palace. Fans can especially look forward to following the newlywed couple, Dan Tae (Uhm Ki-joon) and Seo Jin (Kim So-yeon), as they struggle to adjust to their new lives and attempt to abuse their wealth and power, even in prison.
For those who have yet to watch the first two seasons, you can find all three seasons of The Penthouse on Viu – perfect for binging!
Cast: Lee Ji-ah, Kim So-yeon, Eugene, Uhm Ki-joon, Yoon Jong-hoon, Park Eun-seok
Genre: Suspense, Drama, Crime, Revenge, Thriller, Mystery
Episodes: 12
Available on: Viu
22. The Devil Judge
If you love legal dramas that lean towards the dark and thrilling side, The Devil Judge is a definite must-watch! The show is set in a dystopian South Korea, where chaos reigns and people openly express hatred for their leaders. The story follows Head Trial Judge Kang (Ji Sung), whose courtroom proceedings are aired as a live reality show on television, showcasing his merciless punishment of the dishonest.
Part of what makes this series so good is the fact that it is written by Moon Yoo-seok, a former judge himself. Also, GOT7 fans can look forward to seeing member Jinyoung as Kim Ga-on, one of the main characters of the series!
Cast: Ji Sung, Kim Min-jung, Park Jin-young, Park Gyu-young
Genre: Mystery, Law, Crime, Drama, Detective
Episodes: 16
Available on: Viu
23.Squid Game
Six games, 456 participants, one winner and a grand prize of 45.6 billion Korean won (~52.1 million Singapore dollars). Would you put your life at stake to win in the deadly Squid Game? Seung Gi-hun, our debt-ridden protagonist, takes part in the biggest gamble of his life yet in this winner-takes-all thriller.  
Directed by Hwang Dong-hyuk, Squid Game is a thrilling survival series with a star-studded cast including veteran actors Lee Jung-jae, Park Hae-soo, Jung Ho-yeon, and Wi Ha Joon. Ferried off to a mysterious island, an indebted group of participants was invited into a deadly tournament made out of six children's games. The games are familiar renditions of "Red Light, Green Light" and Tug-O-War, but these quickly take a dark turn when failure to win results in elimination — the kind where you get laid to rest in a ribbon-wrapped coffin. 
To avoid major spoilers, this Squid Game review shall not reveal too much about the plot. But if you're done with the series and need your burning questions answered for the drama's finale, search for 'Squid Game ending explained' in Google, and voila (you're welcome!).
Still craving for more cameo of the creepy Squid Game doll? While Squid Game season two has yet to be confirmed, we're keeping our hopes up considering the good response for season one. After all, Squid Game is the first Korean drama series to top the global charts on Netflix!
Psst, planning to watch the Squid Game with your squad? Dress the part in these Squid Game costumes and Squid Game makeup looks for an immersive experience. We've even included supermodel Jung Ho-yeon's acting debut makeup look in Squid Game so you can look like Black Pink's Jennie's BFF for a day!
Cast: Lee Jung-jae, Park Hae-soo, Jung Ho-yeon, Wi Ha-joon
Genre: Suspense, Drama, Thriller, Mystery
Episodes: 9
Available on: Netflix
24. Hometown Cha-Cha-Cha
Still suffering from second lead syndrome after watching Start-Up? We have a piece of good news for you. Kim Seon-ho (Han Ji-pyeong in Start-Up) plays the main character, Hong Doo-shik, in Hometown Cha-Cha-Cha. And this time, he's captured the heart of our lead female character, Yoon Hye-jin (Shin Min-ah)! Although unemployed, Doo-shik is a jack of all trades and is greatly adored by the residents of Gongjin, a small coastal town. The arrival of a big-city Dentist, Hye-jin, shakes up his life (in a good way) as he helps her adapt to small-town life. 
Aside from the good-looking cast, Hometown Cha-Cha-Cha is a breath of fresh air during this stuffy stay home period with its beautiful seaside scenery and soft colour palette — almost like a romantic getaway! In addition, the heartwarming supporting characters liven up the town with their ups and downs. You'd find yourself feeling for them in no time!
Cast: Shin Min-ah, Kim Seon-ho, Lee Sang-yi
Genre: Comedy, Romance, Life
Episodes: 16
Available on: Netflix
25. Nevertheless,
Dubbed 'The Son of Neflix', Song Kang is back to charm our screens again in Nevertheless, Alongside his co-star, Han So-hee from The World Of The Married, Nevertheless, tells the story of a blossoming romance that's plagued by the ongoing debate of exclusivity. 
Park Jae-eon (Song Kang) is someone you'd swipe up (Super Like) for if you'd come across his profile on Tinder. He has the looks, charisma, talent, and most importantly, he's good at the game of love. But Mr. Perfect is a walking red flag. He finds commitment a burden, rarely reveals his true feelings, and enjoys the chase but nothing beyond.
Nevertheless (wink), Yoo Na Bi (So-hee) finds it hard to ignore him, despite knowing that he's bad for her heart. Playing this to his advantage, Jae-eon convinces So-hee into a friends-with-benefits relationship. However, he gradually finds himself falling deeper into what's supposed to be a casual affair. The superb chemistry and strong attraction between the leads make this one of the best Korean dramas in 2021 that will seduce your heart. 
Cast: Song Kang, Han So-hee, Chae Jong-hye
Genre: Romance, Youth, Drama
Episodes: 10
Available on: Netflix
26. Hospital Playlist Season 2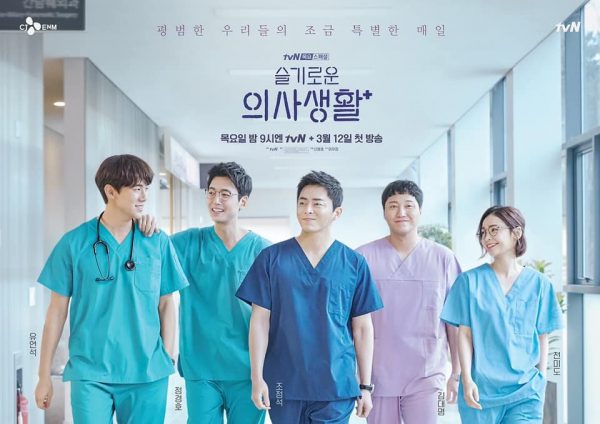 The first season of this medical drama was so popular that the broadcaster of this show, tvN, decided to release a second season! Similar to the first season, Hospital Playlist 2 takes place in Yulje Medical Centre and follows the life of five doctors who have been best pals since they started medical school in 1999. In this new season, fans can look forward to the blossoming romance between Lee Ik-joon (Jo Jung-suk) and Chae Song-hwa (Jeon Mi-do). A light-hearted drama that differs from the typical medical shows, it is no wonder this series deserves a spot on our list of best Korean dramas to watch in 2021! 
Cast: Jo Jung-suk, Yoo Yeon-seok, Jung Kyung-ho, Kim Dae-myung, Jeon Mi-do
Genre: Friendship, comedy, medical drama
Episodes: 12
Available on: Netflix
27. Vincenzo
If the thought of Song Joong Ki in a suit (and speaking Italian) gets your heart racing, Vincenzo will be your best Korean drama in 2021. Our ever-so-charming Descendants Of The Sun male lead is back again, this time as Vincenzo Cassano — a dashing lawyer who works for the Italian mafia as a consigliere. After igniting (literally) a mafia war in Italy, Vincenzo flees to South Korea hoping to retire. 
He meets Lawyer Hong Cha Young (Jeon Yeo Bin), a quirky yet ruthless attorney who will do anything to win a case. Her interesting personality attracts Vincenzo. But our male lead needs to keep his eye on the gold for his retirement — a huge fortune hidden by a dead client under Geumga-dong Plaza where Cha Young's father's law firm resides. Will he be able to recover the gold stashed below stealthily? Or will Cha Young and the other residents at Geumga-dong Plaza get to it before him? Tune in to Vincenzo to find out!
Cast: Song Joong Ki, Jeon Yeo Bin, Ok TaecYeon, Kim Yeo Jin, Jo Han Chul, Kwak Dong Yeon
Genre: Comedy, legal dama, romance
Episodes: 20
Available on: Netflix
28.

Start-Up 
Fans of Suzy Bae and Nam Joo-hyuk will want to tune into this romantic comedy-drama revolving around a group of young individuals who are passionate to set up their businesses. Seo Dal Mi (Suzy Bae) is a young woman who dreams of becoming a CEO. She was separated from her sister, Won In-Jae when she was young. When Dal Mi's parents decided to divorce, her sister chose to live with her mum over her dad. This caused Dal Mi to hold a grudge against her sister. 
To tide Dal Mi over this tough period, Han Ji-pyeong (Kim Seon-ho) wrote letters using Nam Do San's (Nam Joo-hyuk) name to give her comfort and encouragement. Fast forward to the present, Dal Mi, Do San and In Jae are chosen to compete in a contest held at Sandbox (South Korea's fictional Silicon Valley). Without knowing that Do San is not the real person behind the letters, Dal Mi becomes attracted to Do San and joins forces with him in the competition. Is Dal Mi only in love with Do San because of the letters she received in his name during her childhood, or will she fall in love with the real writer behind the comforting letters? Watch to find out! 
Aside from portraying typical K-drama tropes like love triangles and sibling rivalries, Start-Up also educates you about startups, proving its worthiness to be ranked as one of the best Korean dramas to watch in 2021. 
Cast: Bae Suzy, Nam Joo-hyuk, Kim Seon-ho, Kang Han-na
Genre: Romance, Drama
Episodes: 16
Available on: Netflix
29.

Love Alarm Season 2
If you've been feeling unsatisfied with the abrupt ending of the first season, you'll be glad to know that Love Alarm season 2 is here to fill in those plot gaps! Love Alarm is a romantic comedy series based on the webtoon of the same name by author Chon Kye-Young. The first season of this drama attracted viewers with its unique concept of confessing through an app. If there's an admirer within a 10-meter radius of you, you'll be alerted via a notification on the app. Stay tuned to watch the development of the love triangle between Hwang Sun-oh (Song Kang), Kim Jo Jo (Kim So-hyun), and Lee Hye-young (Jung Ga-ram) who are now adults in this upcoming season! 
Cast: Kim So-Hyun, Jung Ga-Ram, Song Kang
Genre: Romance, Teen Drama
Episodes: 8
Available on: Netflix
30. Mystic Pop-up Bar
One of the reasons why K-Dramas continue to soar in popularity over the years is because of their ability to incorporate fantasy into their dramas, which allows us to get lost in the world of the characters and enjoy some respite from reality. Sometimes, some shows also embody moral topics that keep us thinking deeper about life and its intricacies.
Mystic Pop-Up Bar is a great example, and this drama tells the story of a mysterious pojangmacha (Tented Food Stall) run by an ill-tempered woman named Wol-Joo (Hwang Jung-Eum) who's a 500-year-old ghost banished to the living realm, an innocent part-time employee named Han Kang-Bae (Yook Sung-Jae) and a former afterlife detective known as Chief Gwi (Choi Won-young) who visit customers in their dreams to help resolve their problems.
All 12 episodes of this series bring wit, warmth, and insights into the topic of life and death. This is one of the best Korean dramas of all time with its refreshing and fun storyline!
Cast: Hwang Jung-Eum, Yook Sung-Jae, Choi Won-Young
Genre: Drama, Fantasy, Mystery, Comedy, Supernatural
Episodes: 12
Available on: Netflix
31. It's Okay To Not Be Okay 
Are you ready for a self-healing romance drama? It's Okay To Not Be Okay revolves around Moon Gang Tae (Kim Soo Hyun), a selfless caregiver at a psychiatric ward who has to also take care of his autistic brother, and Ko Mun Yeong (Seo Ye Ji), a children's book author with an antisocial personality disorder and has never felt and known love. Gang Tae and Mun Yeong begin to develop romantic feelings for each other. In the process, they help to heal each other's emotional and psychological wounds. This leads them to realise that sometimes, it's truly okay not to be okay. This show is unlike other typical Korean romance dramas. We especially liked that it touches on topics in society such as mental health and personality disorders that are considered taboo to talk about.
Bonus points go to Ko Mun Yeong and her gorgeous fashion style in the show which is every girl's dream and Oh Jung-se for being able to portray his character of the autistic brother so well. We won't lie, several packets of tissues were used while watching his down-to-earth personality on screen. We'd vote this as one of the best Korean dramas to watch in 2021 as this storyline is hard to beat! 
Cast: Kim Soo Hyun, Seo Ye Ji, Oh Jung-se, Park Gyu-young
Genre: Romance, Drama
Episodes: 16
Available on: Netflix
Get your K-drama fix with the best Korean dramas in 2022 
Bid goodbye to your drama drought by exploring some of the great K-dramas on this list! Can't wait to start on these dramas? Viu Premium allows you to watch your videos ad-free. You also have access to unlimited downloads of your favourite shows for offline viewing. Premium members may also enjoy priority viewing and an all-access pass to all of Viu's extensive content! You can get your Viu subscription plans on Shopee, with available plans ranging from 90 Days to 365 Days subscription plans.
Here's something fun for all K-drama buffs — K-drama-inspired recipes! Try your hands at these easy Korean recipes and recreate yummy snacks like the bungeoppang found in Vincenzo and tteokguk shown in Hotel Del Luna! Meanwhile, if you're looking for something light and easy to watch, perhaps these Korean variety shows will lift your spirits and keep you entertained! Don't forget to prepare some Korean snacks to munch on while your eyes are glued to the screen!
This article was updated on 1 April 2022. Additional research done by Phua Yi Xuan.
New to Shopee? Get $7 off (min. spend $15) with code: KDRAMAS7OFF.
T&Cs apply. Valid for new users from 6 April to 13 April 2022 only.