Korean snacks are not a new phenomenon. They are hot, spicy, sweet and salty. With a myriad of flavours available to suit different palates, Koreans take their snack game seriously. We thought it was high time we did a guide on some of the most insanely delicious Korean snacks every Singaporean needs to try at least once! A cautionary word: we don't wish to incite any mad fervour with these snacks! Please control yourself — there's no need to sell your seoul over a pack of chips!
The best Korean snacks every Singaporean needs to try
1. HaiTai X Calbee Honey Butter Chips
Haven't tried any Korean snack ever? Then start with HaiTai Honey Butter Chips (available on SMOOVE – www.smoove1.com)! Probably the most popular Korean snack in the last five years — in hindsight, you couldn't expect any different from a HaiTai and Calbee joint collaboration anyway — these salty and sweet buttery potato chips tickle the taste buds in the most delightful ways! Of course, it goes without saying that they're also very, very addictive.
Although there was a time when one had to go through dubious means to get their hands on this mega-popular Korean snack (we've heard mentions of black markets), rest assured, you don't have to go through any such uncivil way to obtain a packet today!
2. HaiTai X Sindangdong Tteokbokki Rice Cake
You're probably already aware that Koreans love their spicy food, think Kimchi and Korean instant noodles. Another beloved spicy Korean snack is Tteokbokki or Korean rice cakes. The snack is a crunchier version of the savoury and starchier original rice cake but still oh-so-good! If you think you'll be craving a savoury snack during CNY party games, then bring along a few packets of these — we particularly like HaiTai's Spicy Rice Cake (available on Yammy Mart)!
3. Pepero
Similar to the Japanese snack counterpart, Pocky, the South Korean Pepero (available on thestylography) variant brings to the table other flavours like Almond Chocolate, White Cookie and Nude — crunchy biscuits with chocolate filling.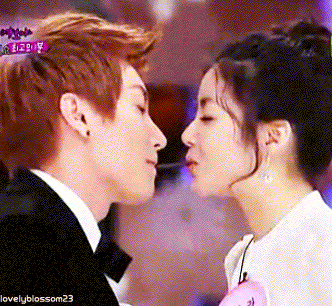 Koreans believe that because of the long and thin shape of a Pepero stick, one can grow taller. Interestingly, Pepero Day or Korea's V-Day part two, was inspired by this Korean snack. Maybe try this cheeky Pepero stick challenge with someone you like and get an 'accidental' kiss?
4. Oreo O's
Hands up if you take your cereals as a snack! Korea's Oreo O's cereal (available on MUKBANG.SG) consist of oreo flavoured pieces of cereal and taste just as good as their cream-filled cookie relatives! A packet of Oreo O's includes chocolate rings, sprinkled with creme and marshmallow bits! We bet you can already imagine the explosion of flavours in your mouth! Simply pour milk over a bowl of Oreo O's or take it without milk — as you please. Either way, don't miss out on one of our favourite Korean snacks on the list!
5. Dongwon YangBan Seaweed
We don't care what anyone says, but we believe seaweed to be one of the best forms of snacks out there. These crunchy treats promise to tide you through hair-pulling pulling homework assignments or sappy moments of your favourite Netflix dramas — we need them, every. step.of.the.way.
Dogwon YangBan's Seaweed (available on Hi Trading Supplies Singapore) is a popular Korean snack. These are rich in nutrients, low in calories and exclude MSG. Choose between the seaweed bundles toasted with Olive or Perilla Oil. And if you're not satisfied with a snack, we hear Dongwon YangBan's rice porridges are also widely popular!
6. Samyang Buldak Dried Squid
Dried squid is the perfect accompaniment to beer or soju drinking sessions in Korea. This Korean snack is also known as ojingoechae and is made by drying the squid, seasoning it and cutting it into thin strips before packaging it.
The Samyang Buldak Dried Squid (available on MUKBANG.SG) is a fiery hot, chicken flavoured snack that's perfect for those in the mood for spicy! If you already have a packet of these, don't miss out on Samyang's ramen — another must-try from this Korean food company!
7. Lotte Dream Cacao Chocolate
Snacks is a grey area and we think anything smaller than a full-sized meal can be considered a snack. Or maybe we were so desperate to fit Lotte's Dream Cacao Chocolate into our list, that we couldn't convince ourselves otherwise!
Lotte Confectionery is one of the best known Korean food producer brands. If you love munching on dark chocolate, then you have to try Lotte's Dream Cacao Chocolate (available on SMOOVE – www.smoove1.com). It has a full-bodied chocolate taste and is packed with antioxidants, helping to reduce the risk of heart-related diseases. Cocoa from the cacao tree also boosts energy and endorphin levels — keeping you in a happier mood for longer! Do we need to give any more reasons for you to grab a packet today? We think not!
8. Orion Choco Pie
This is one of the most iconic Korean snacks ever with some even considering it as Korea's national snack. The Choco Pie is most easily characterised by a two-sponge cake with marshmallow filling coated with a luscious chocolate exterior.
Over time, Orion has released many different flavours including this Matcha Choco Pie (available on goldwan) — a delicious treat for all you green tea lovers! Although Orion's choco pies can be easily confused with Lotte's chocolate pies, many still prefer Orion's chocolate pies, stating that it's more moist than the Lotte ones.
9. Alvin's Healthy Rice Snack
Get your little ones on the bandwagon of Korean snacks! Alvins is a baby food brand that specially manufactures snacks for the youngest members of your families! Their rice snacks contain fresh ingredients like brown rice and seaweed calcium which are beneficial for the growth and development of your little bub!
Choose ALVINS Healthy Rice & Real Grain Bundle (available on TMCC) which feature strawberry, blueberry and apple flavours! This is also one of the best natural baby foods before starting them on solid foods!
10. Pringles Butter Caramel
Pringles need no introduction. Butter Caramel Pringles (available on chillaxtown), designed especially for the Korean market, was in fact inspired by HaiTai's best-selling Honey Butter Chips. These Pringles not only come in a pretty pink can but we hear have a lovely mix of saltiness, sweetness and you guessed it — buttery goodness. It's one of the shiok foods we wished we had around this CNY snacking period!
Hungry yet? We've got more Korean related news for you! Wonder how Koreans keep their skin in such good condition despite having all these snacks at their disposal? We think we have it figured out with our K-beauty skin care guide. Also, add to the mood by watching a Korean drama while enjoying these snacks! After you're done with the K world, head over and check our collection of Thai snacks! Happy feasting!
---
New to Shopee? Get $7 off (min. spend $15) with code*: KSNACKS
* TNC Applies. Valid for new users from 14 to 21 Sep only.