The Hallyu wave rides on strong in Singapore with our steadfast love for all things Korean! From their fashion and makeup, to the yummy food and swooning over Oppas in heart-wrenching dramas, there's also Korean variety shows that are a definite quintessential to show us the side of our favourite celebrities. With a love for the voyeurism of getting to watch our favourite stars lead seemingly normal lives, we've listed down the 10 best Korean variety shows that you definitely have to watch to keep up with the K-Wave this 2020!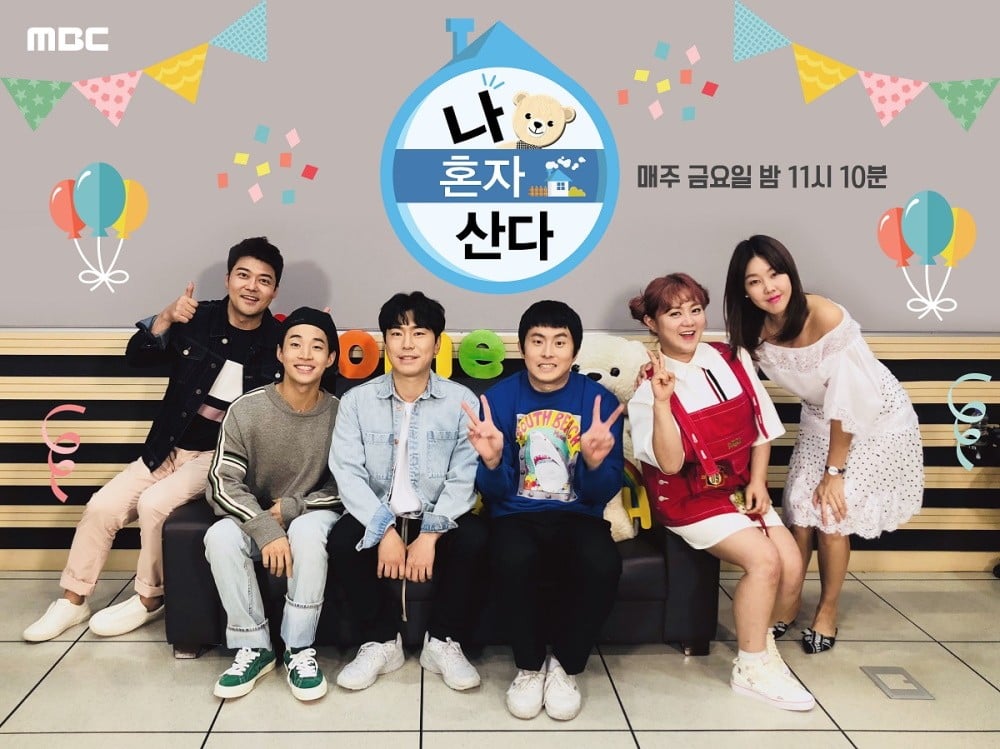 At the top of the rating charts sits MBC's I Live Alone, a variety programme that gives viewers a sneak peek into the inner lives of Korean celebrities living a life of singlehood. Labelled as one of the best Korean variety shows of 2020 for its appeal of "Real-Variety", the show was inspired by the growing number of single people in Korea. The main cast aka The Rainbow Club is made up of Kian 84, Park Na-rae, Han Hye-jin, Lee Si-yeon, Henry, Sang Hoon and Hwasa. 
Follow their adventures each week as the leader of the club (currently Park Na-rae) directs the whole episode with occasional guests popping by to showcase their stay-at-home lives. I Live Alone really highlights the fact that behind the glitz and glamour of being a celebrity – they are just as human as we are and enjoy lounging at home in their PJs too.
Since its debut in 2010, Running Man is Korea's longest-running variety show! With 10 years of broadcasting, it is a marvel that the writers are still able to come up with unique game mechanics that constantly entertain and wow viewers! On top of that, the cast chemistry brings about tons of ROFL moments, particularly thanks to Lee Kwang-Soos' comedic and dramatic actions that has crowned him the "Prince of Asia".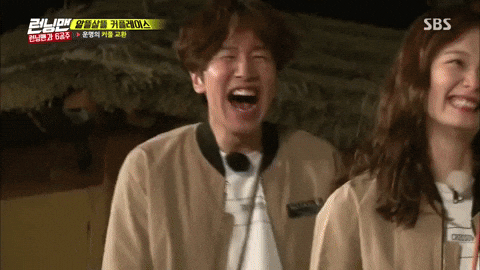 Originally only based in Korea, the Running Man game show has expanded with the cast travelling overseas to complete missions, also regularly featuring top Korean celebrities and Kpop groups such as Ji Chang-Wook (EP 507) and TWICE (EP 506). Definitely one of the best Korean variety shows that has captivated the hearts of both Korean and international audiences!
Watching babies can trigger the release of oxytocin and dopamine, thus it's no surprise that everyone is addicted to watching The Return of Superman! Winner of the KBS 2019 Viewers' Choice Best Program Award, watch as these superman dads juggle their careers, and take care of their children for 2 days without the help of mum. 
One of the best Korean variety shows thanks to its intention to break the common stereotype of a father's role limited to bringing the bacon home, it features famous celebrities such as comedian Sam Hammington, Moon Hee-Joon (H.O.T) and former Running Man cast member, Kang Gary. If you've been a fan of the show since its pilot episode, you'll also be familiar with the famous Song Triplets – Daehan, Minguk and Manse!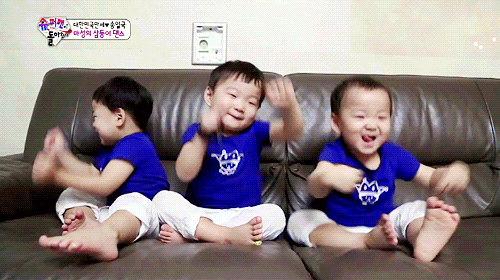 For new parents, you can learn a tip or two that you can apply to your parenting techniques while watching the children grow up on screen. You can even witness the miracles of their first steps and words. The series is also filmed via various hidden cameras all around the stars' own apartments, so be prepared for many heartwarming and non-scripted moments that will make you go "awwwwwwwww"! 
With a show motto that is "Real Wild Road Variety", you can be sure that 2 Days 1 Night is really out to impress and entertain! Travel with the cast all around Korea as they showcase places of interest you can check out, also injecting a series of exciting activities and games that allow viewers to get to know them better.
Unlike your usual mission-based variety shows that sees cast members competing amongst each other, a lot of the show is based on Bok Bul Bok games aka the games of luck. Burst out laughing at the series of unfortunate events that befall different cast members each week, with meme-worthy reactions to use for your next Telegram sticker pack.
Season 4 starts with OG member Kim Jong-min and a renewed cast consisting of Yeon Jung-hoon, Moon Se-yoon, Kim Seon-ho, DinDin and Ravi (VIXX). Apart from the fresh chemistry between the cast, the team dynamics with the show's cast (and first female main PD – Bang Geul Yi) will definitely be an interesting aspect of the show to watch!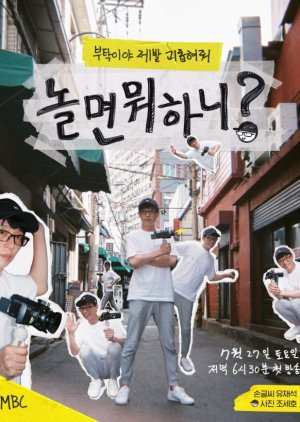 Hang out with the Nation's MC, Yoo Jae-Seok with Hangout with Yoo! Follow Jae-Seok as he takes on different projects and adventures on his off days including his now very popular alter ego, trot singer Yu Sanseul.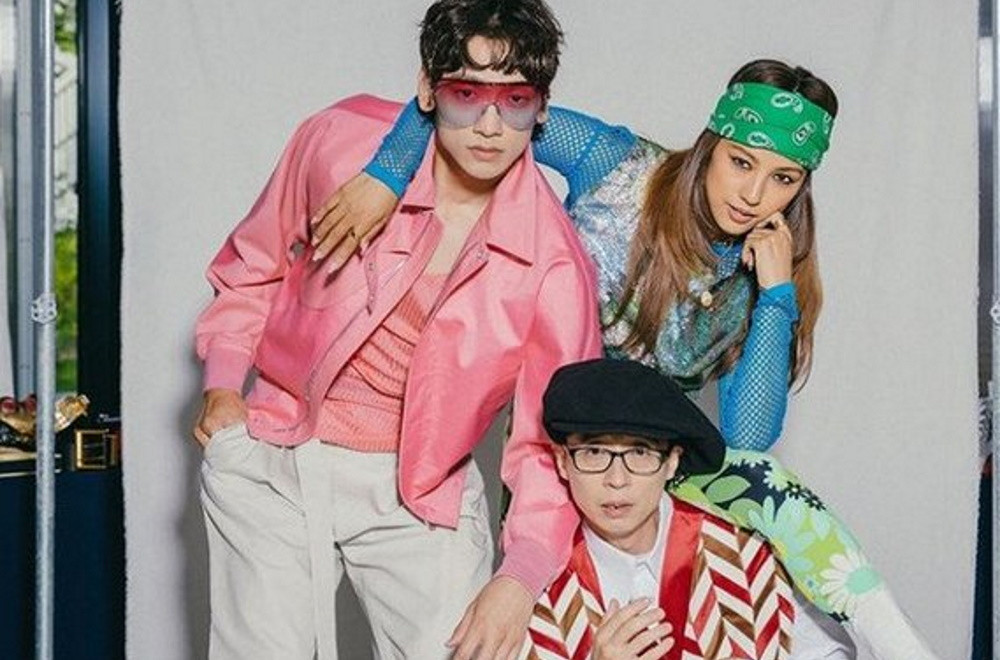 With witty banter and out-of-the-world adventures you'd never imagine this veteran host taking, Jae-Seok embarks on trying everything the producers challenge him to do so! In the recent episodes, he even forms a new co-ed dance group, SSAK3 featuring superstars Rain and Lee Hyori! How will the group fare? Watch on to find out! 
Can't travel yet? Let the cast of New Journey to the West bring you on adventures all around. One of the best Korean variety shows that feature the theme of travelling, the show first debuted in 2015 and is now at its 7th season. In season 7, follow Kang Ho-dong, Lee Soo-geum, Eun Ji-won, Song Mino, P.O and Cho Kyu-hyun as they travel around South Korea and complete different missions.
What can be considered as a spin-off to 2 Days & 1 Night, the episodes see each member dressing up as a different character! For example, season 7 had 5 different concepts such as Innocence Special. For that episode, cast members dressed up as different Smurf characters including Lee Soo-geun playing Smurfette! You can even catch up on past seasons where they've dressed up and travel to places such as China, Vietnam, Hong Kong and Hokkaido.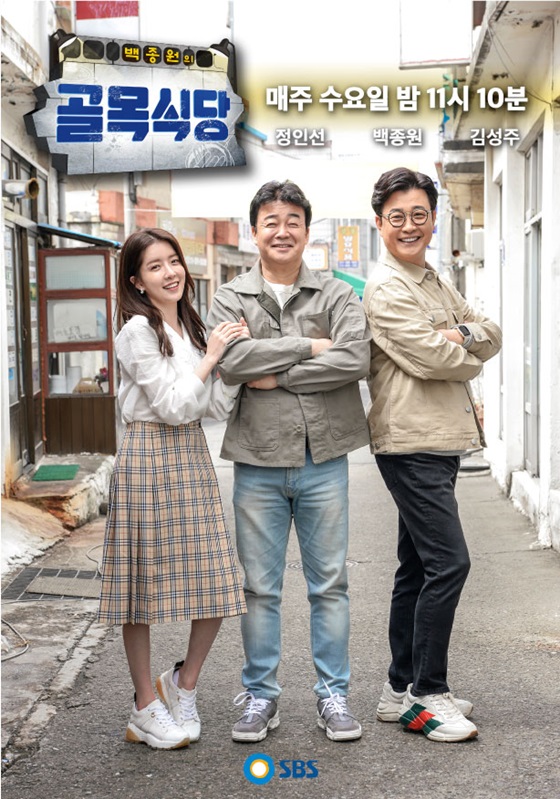 If you're a foodie, Baek Jong Won's Alley Restaurants is the best Korean variety show you need in your life! Follow top South Korean Chef and food researcher Baek Jong Won as he heads over to alleys all over Korea. With a mission to help them revitalise their business and attract more crowds to keep business going, how will things play out?
Witness the life transformation that Baek brings into restaurants, particularly helping clueless yet talented chefs bring light into their dark tunnel of running a food business. There's definitely lots to learn especially if you enjoy cooking or are interested in running an F&B chain yourself as he gives out tons of tips that will benefit anyone in the industry! Definitely one of the true-blue, best Korean variety shows that gives you the full picture (and reality) of running a business in an ever saturated market.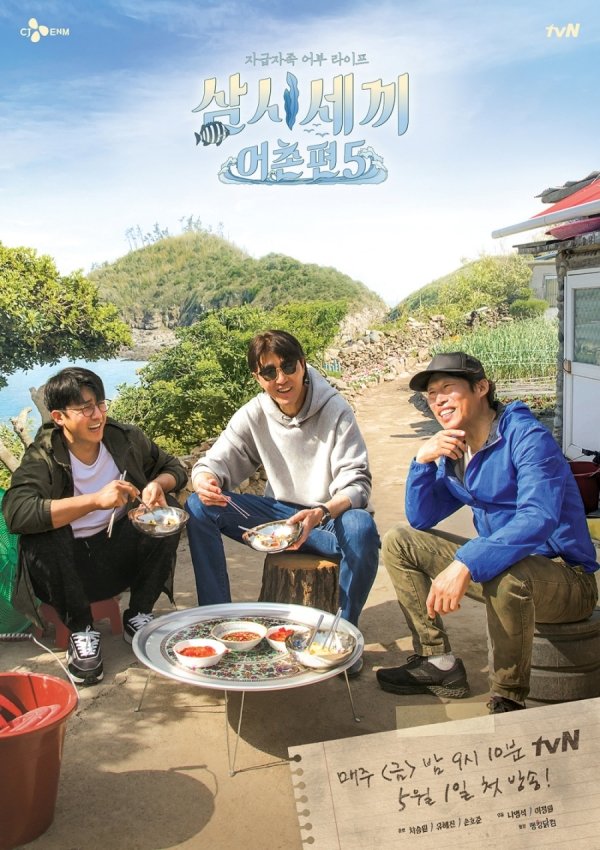 While the circuit breaker period has made many of us master chefs or circuit bakers, you might not have survived if you were part of the Three Meals A Day cast! Unlike the usual cooking variety show where ingredients are readily available, the cast has to work hard for their ingredients! Just like villagers in the olden days.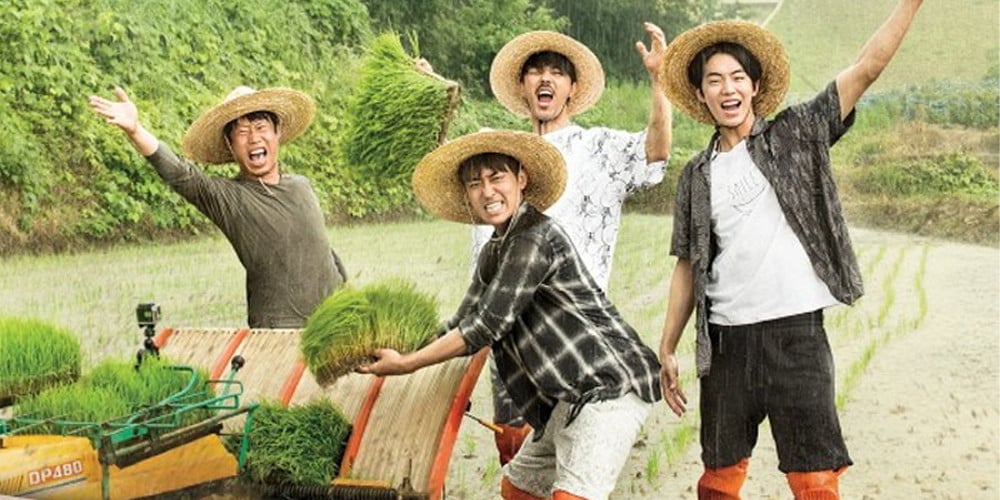 Follow artists Yoo Hae-jin, Cha Seung-Woon and Son Ho-jun as they attempt to complete tasks like farming and fishing, just to feed themselves! Occasionally, they're joined by guest stars like Lee Kwang-Soo (Ep 5-7). Can these men survive harvesting their own groceries and cooking three meals a day?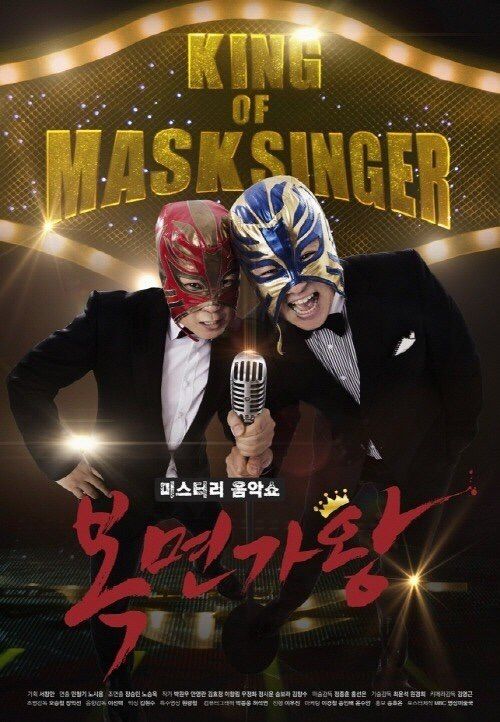 King of Mask Singer is one of the best variety shows that is so popular, the Americans have their own version of this unique South Korean singing competition. Singing shows have always been a popular variety type that many enjoyed. However, the King of Mask Singer is the first with its unique style of masking the vocalist. Judges and audiences are thus forced to vote solely based on vocals. Disregarding external factors such as their identities as celebrities.
The masked singers compete in pairs with three elimination rounds. Their identities are also not revealed until they have been eliminated. Time and time again, the audiences are wow-ed by the vocal ranges of these singers. Many of these singers also take this opportunity to belt out songs that are not their usual style. Thus, making it extremely difficult to identify who is underneath the mask! Will you be able to tell who is behind the mask? Popular singers include Joohoney from Monsta X, Hyerim from Wonder Girls and more!
Enough of Korean celebrities blowing their own horns! Why not get their mothers on board to share their children's secrets? That's exactly what Mom's Diary (also known as My Little Old Boy) is all about as the mums of Kim Jong-Kook, Kim Hee-Chul, Park Soo-hong, Lee Sang-min, Hong Jin-young and Lee Tae-Sung sit around the table and give us the inside scoop as they follow the lives of their celebrity children. They too sometimes discover secrets and things that they never knew about their children!
Hosted by veteran MCs Shin Dong-yup and Seo Jang-hoon, prepare yourselves for stories and little titbits about these celebrities!
That's not all! Viu even has access to popular music shows like Inkigayo and Show! Music Core, so for all K-pop fans out there, you know where to head to during your favourite idol groups' comeback! 
Can't wait to start binge-watching on these best Korean variety shows? You can start watching them even while on the go with a Viu subscription plan! From 3-months to 12-months subscription plans, there is something for everyone. With a premium account, you can not only watch your videos with no advertisements (Hooray! Uninterrupted viewing!) but also download unlimited videos for offline viewing. Besides this, premium members also get to enjoy priority viewing and an all-access pass to all of Viu's content.
Want a free 180-Days Viu Premium Membership?
If you're looking to score a Viu premium membership for free, here's how! Simply head over to our Official Facebook and Instagram Page to participate in our giveaway. Psst, 180-Days Viu Premium Redemption Codes (Worth $47.88 each) are up for grabs!
---
New to Shopee? Get $7 off (min. spend $15) with code*: KVMOVIE
* TNC Applies. Valid for new users from 2 to 9 July 2020 only.