I get bored of my pin-straight hair from time to time and often contemplate going for a perm. The downside? We all know how hard it can be to maintain those curls post-treatment (think daily blow-drying and applying serum religiously). So when the Dyson Airwrap was introduced, it was as if my prayers were answered — finally, a hair curler that uses airflow instead of heated plates to achieve salon blowout curls!  Sign me up! But at almost $800, it's only normal to question if the Dyson Airwrap is really worth the splurge. Read on for my honest Dyson Airwrap review and learn about my three go-to easy hairstyles using this nifty tool!
Getting to know the Dyson Airwrap
The Dyson Airwrap Hair Styler Complete (available on Dyson) is a hairstyling tool designed to dry and style your hair simultaneously. The powerful internal motor creates a vortex of air inside the barrel which draws the hair and wraps it around the barrel effortlessly. The hair is then blown into position — almost like what you'd do with a round hairbrush and a hairdryer except without all the hassle. This nifty device comes with a range of useful attachments such as the pre-styling dryer, round volumising brush, and firm smoothing brush. Together, they can achieve different hairstyles including beach waves, C-curls, and even straighten hair and tame frizz. Learn more about the Dyson Airwrap in the review below!
Dyson Airwrap review: Is it worth buying?
Don't let the hefty price tag put you off — the Dyson Airwrap is worth every penny in my honest opinion. Here's why:
It works on all hair types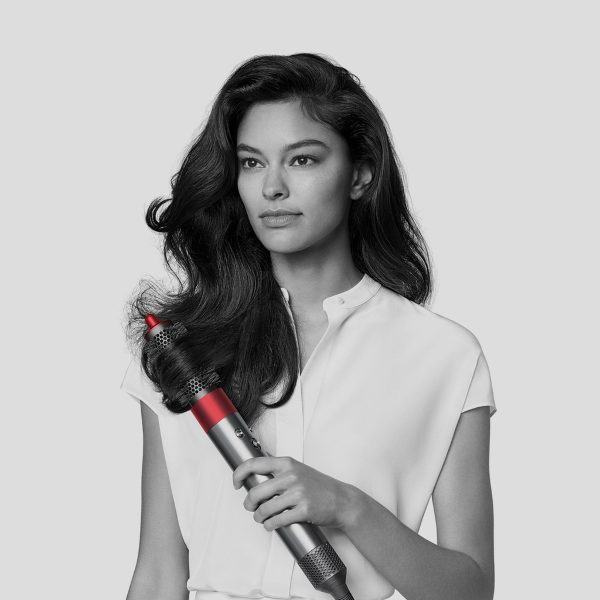 Many hair tools claim that they work on all hair types — but that is not always the case. Some hair curlers fail to achieve luscious-looking locks for stiff straight hair while other hair straighteners struggle to smoothen out tightly coiled natural curls. However, the Dyson Airwrap isn't lying when it claims to work on all hair types. 
Its powerful airflow and controlled heat allow for maximum effectiveness regardless of your styling needs. The result lasts on even the most stubborn of hair types as the Dyson Airwrap sets the look in place with a jet of cold air. The Dyson Airwrap was great at putting my usually stubborn straight hair to work, and setting it beautifully into flawless coils that lasted for the entire day!
Pro Tip: Give your hair a spritz of hair spray to maximise the longevity of your curls.
It's an all-in-one hair styling tool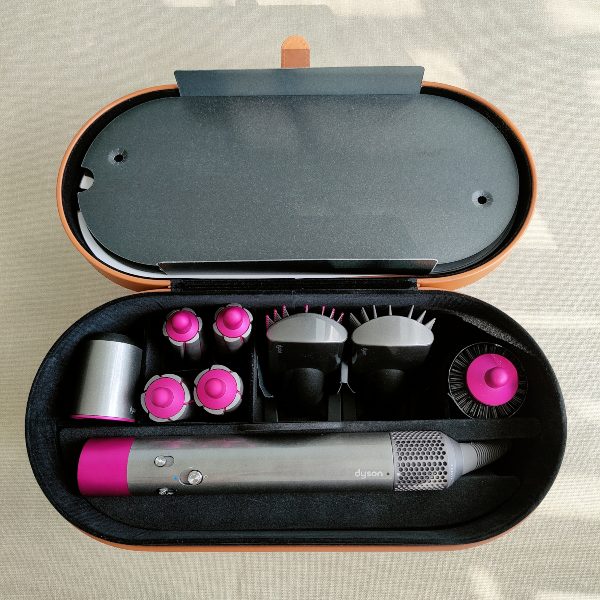 I'm sure we have all heard great reviews about the Dyson Supersonic Hair Dryer (available on Dyson). Wondering why I brought up the Dyson Supersonic Hair Dryer when this is a review on the Dyson Airwrap? That's because you can find an almost similar tool in the Dyson Airwrap kit — the pre-styling dryer. Although the pre-styling dryer has a lower airflow rate than the Dyson Supersonics, it works just as well for drying your hair. As such, if you're on the fence between the two and have a budget to stick to, I would highly recommend going for the Dyson Airwrap!
The Dyson Airwrap also comes with a variety of barrel attachments that help style your hair into different types of curls.  Gone are the days where you had to own several different hair curlers just so you could get curls of all shapes. Want loose bouncy curls? Go for the 1.6" long Airwrap barrels. Have shorter hair and prefer tighter curls? You won't go wrong with the 0.8" Airwrap barrels. The interchangeable attachments make the Dyson Airwrap a versatile styling tool for everyone!
And if you're interested in the Dyson Airwrap not for the curling abilities but for its volumising effect, you won't be disappointed. From a small round volumising brush to a firm smoothing brush, there's no need to head to the salon for a blowout. One thing for sure — the Dyson Airwrap alone is capable of replacing all your hair styling tools, making it worth its three-digit price tag.
It's perfect for beginners and professionals alike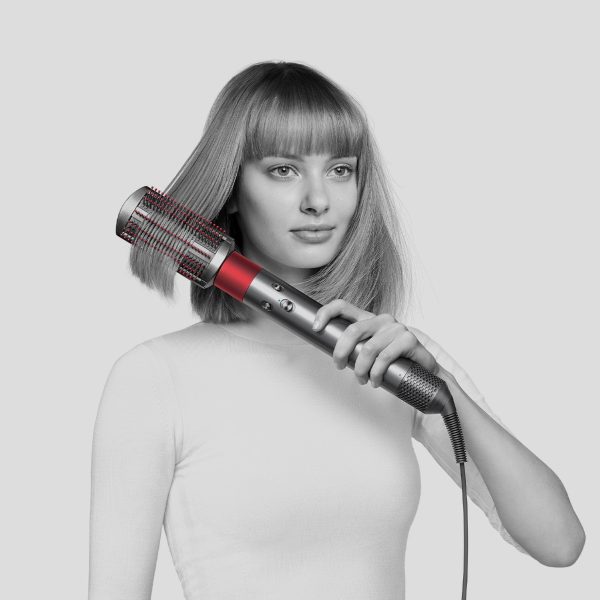 You don't have to be a professional hairstylist to work the Dyson Airwrap. Even though there is a learning curve when it comes to using this tool, the Dyson Airwrap is easy to master. The vortex does most of the work for you, so all you really need to do is hold your Airwrap vertically in place and guide a section of your hair to the barrel. Give it a few tries and you'll find the Dyson Airwrap can save you time on hectic mornings when you're trying to get multiple tasks done while styling your hair with just one hand! 
If you're like me who always struggles with my curling directions (to curl inwards or outwards?), the Dyson Airwrap is a godsend. The Dyson Airwrap barrels come with arrows so it's easy to figure out the directions! I just have to switch out the barrels accordingly when I'm curling my hair on the other side — no guesswork involved. 
It's less damaging than other heat tools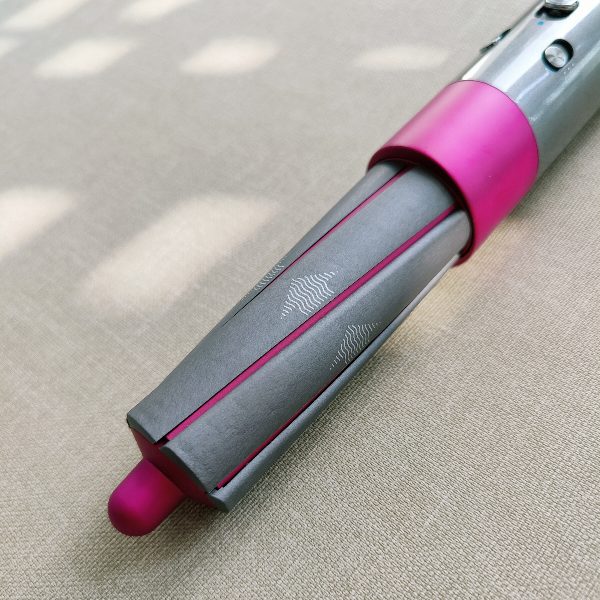 Here comes the key question in this Dyson Airwrap review — is it true that the Airwrap causes less damage than other conventional heat tools? The answer is a resounding yes. For starters, the Dyson Airwrap uses less direct hot air to style compared to direct high temperatures found on conventional hair irons which can dry your tresses out. In addition, the Airwrap continuously measures the temperature to prevent overheating. Even on its highest heat setting, the Airwrap never goes beyond 302 degrees celsius which is a lot lower compared to the 400 degrees celsius found on some curling irons. As such, heat damage is kept to a minimum so you need not worry even if you style your hair with the Airwrap on a daily basis. As someone who has chemically treated damaged hair, I've never noticed the Airwrap exacerbating my hair condition. In fact, the Dyson Airwrap gives my hair a glossy shine and smoothes out the frizz!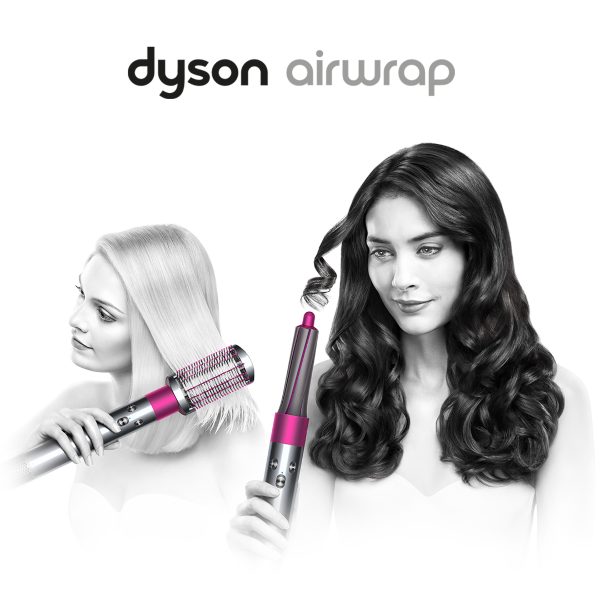 In the past, I used to take about 45 minutes to blow dry and curl my hair with a conventional curling iron. I timed myself for this Dyson Airwrap review and found that my hair is all dried and styled by the 20 minutes mark — that's more than half the time saved! While the styling time may differ from person to person, the Dyson Airwrap will definitely help to save you some precious time as it can be used to style wet hair. With that said, it works best with damp hair, so if you can afford it, spare some minutes to blowdry your hair with the pre-styling dryer! 
How to use the Dyson Airwrap: 3 easy & cute hairstyles 
Convinced by this Dyson Airwrap review and want to see the tool in action? Here are three easy hairstyles you can achieve with the Dyson Airwrap!
1. Glamorous curls
Perfect for a romantic date night or when you're attending a formal event like a wedding dinner, this easy glamorous hairstyle will turn heads whenever you go! 
How to use the Dyson Airwrap: 
Towel dry your hair and blow-dry it further with the Dyson Airwrap pre-styling dryer

Smoothen and straighten out your hair with the Dyson Airwrap soft smoothing brush on medium heat

If you have thicker hair, divide them out into smaller sections. Using either the 1.2" or 1.6" Airwrap barrels (choose according to your hair length), curl your hair all the way to the roots away from your face on the highest heat setting and hold in place for 5 seconds.

Switch to the cool shot for 3 seconds before repeating step 3 on the rest of your hair

Spray some hairspray and you're all set for the night!
2. Everyday natural waves
Want to look put together without going all out for your hair? This everyday natural wavy hairstyle will fit the bill! It's quick and easy to recreate and goes well with your office outfits. 
How to use the Dyson Airwrap:
Set your Dyson Airwrap on the medium heat setting. Section out your hair and wrap a small section around the Dyson Airwrap round volumising brush and hold for about 3 seconds. Unlike conventional hair curlers, you need not worry about burning yourself when you're holding too close to the barrel!

With your hair still wrapped around the brush, slowly pull it away from your face. Allow the ends of your hair to stay wrapped around the brush for another 5 seconds before changing to the cool shot for another 3 seconds.

Repeat this throughout the other sections of your hair, including your fringe

Part your fringe from the centre and

voila

, your beautiful blowout waves is done. 
3. Korean C-curl
From Song Hye Kyo to Kim Yoo Jung, the Korean C-curl perm is a go-to hairstyle among many of our favourite actresses. You don't have to go to the Korean hair salon to get this hairstyle because the Dyson Airwrap can recreate the look in a matter of minutes!
How to use the Dyson Airwrap:
Divide your hair into small sections and attach the round volumising brush to your Dyson Airwrap. On the highest heat setting, wrap your hair one full round around the brush from the roots. 

Pull the Dyson Airwrap downwards until you are nearing the ends of your hair. Rotate the Dyson Airwrap outwards and allow the ends to wrap tightly around the brush for a good 5 seconds. Switch to the cool shot and keep the hair wrapped around the brush for another 3 seconds.

Repeat this throughout your hair and you're done. Don't forget to follow these popular

Korean makeup trends

to complete the look — Oppa will surely be charmed!
The Dyson Airwrap is every girl's best friend
About to cart out your spanking new Dyson Airwrap after reading this review? Do it during our 11.11 Big Sale for attractive discounts! The Airwrap will surely be a great investment in the long run. In fact, you might even be asking yourself what took you so long to take the plunge. Looking for other ways to give yourself a hair transformation? Get a new wash of colours based on the trendiest hair colours for Asian skin tones for the year. Complete your getup with the latest Korean makeup trends and you're ready to hit the streets!