Whether you're a fan of Korean makeup looks or a newbie to the K-beauty world, the ever-changing trends mean there's always something new for you to try! From bright rosy cheeks to sheer glitter eye makeup spotted on IU, rock the trendiest 2021 Korean makeup trends for the rest of the year!
Latest Korean lipstick trend for 2021
1. Dewy lips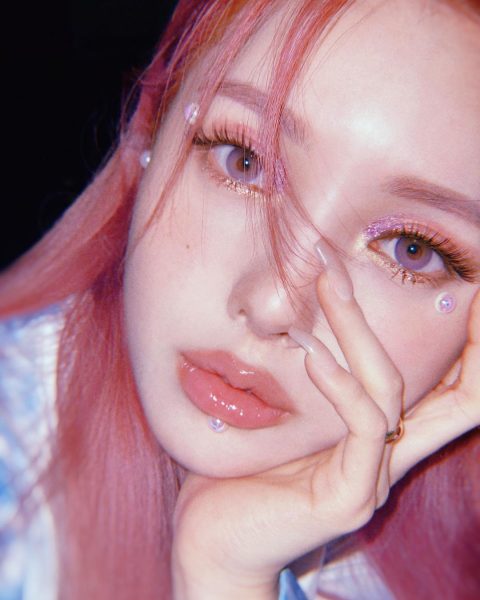 Dewy skin was one of the most popular Korean beauty trends back in 2018 and it has again reemerged as the Korean lip makeup for 2021! Wondering what's the difference between a dewy lip and glossy lip makeup? A dewy lip packs more colour saturation and has a natural water-like reflective finish with little to no tackiness. Meanwhile, a glossy lip usually has a very sheer colour with high shine and a tacky finish. 
To achieve the Korean dewy lip makeup look, check out the Amuse Dew Tint Nu-Dew Collection (available on AMUSE official store) for a jelly-like plumping formula. The Amuse Dew Tint is formulated with 35% water to supply your lips with lightweight yet long lasting moisture. In addition, it also contains vitamin E, mango and apple extracts to deeply nourish your lips. A hardcore fan of lip tints? You've got to check out this roundup of the best Korean lip tints — we are particularly digging the peachy tones that'll be perfect for summer!
2. Mauve lips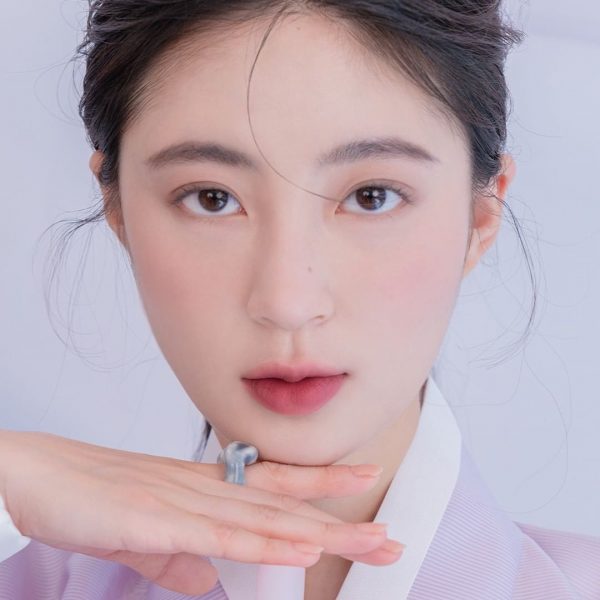 If there's a lipstick shade you've got to have in your makeup collection this year, it's undoubtedly mauve. This is a pale pinkish purple hue that's ultra-wearable and suitable for all skin tones. Try the Rom&nd Hanbok Series 10 (available on VIRVICI Official Store) to nail the trend. This romantic mauve hue strikes the perfect balance between pink lip colours which can appear too girly and purple lip shades that are harder to rock. It brings out the radiance in your skin and makes you look put together in an instant!
Latest Korean blush trend for 2021
3. Rosy cheeks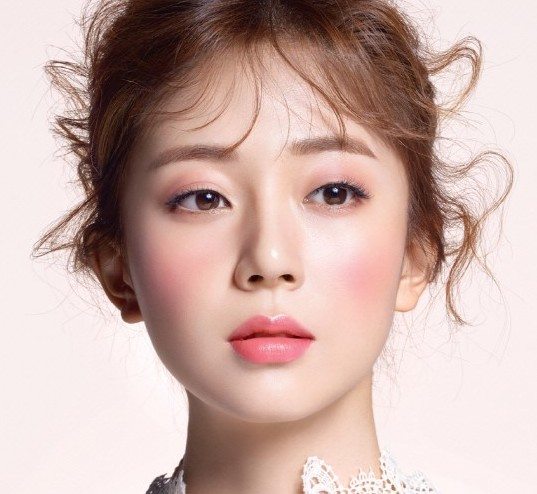 Think it's okay to skip the blush in your makeup routine? Think again! One of the hottest  Korean makeup looks for 2021 is to wear your blush bold and loud. And we are not talking about deep dark blush colours which give off a sultry, matured vibe. Instead, opt for youthful blush colours such as bright peachy pink (as seen on BlackPink Jennie) and apricot orange. 
The 3CE Blush Blusher (available on 3CE Official Store) is the secret to recreating Jennie's playful look. The blushers come in three neon-like pastel shades that deliver strong pigmentation to the cheeks. Simply dust the blush on your cheek bones in a circular motion. Then, blend the blush downwards to cover your entire cheek. 
Prefer to use liquid blush? You can achieve the same effect by layering the 3CE Sheer Liquid Blusher (available on 3CE Official Store) onto the apples of your cheeks. Instead of dabbing the blush directly onto your cheeks with the doe foot applicator, we suggest dispensing the product onto the back of your hand. Then, use a stipple brush to pick up the product and gently pat the blush onto your skin. This creates an even layer without looking blotchy. Did you know that your blush can help to achieve contouring effects too? Learn how to contour your face with blush with our easy guide!
Latest Korean eye makeup trend for 2021
4. Milky eye makeup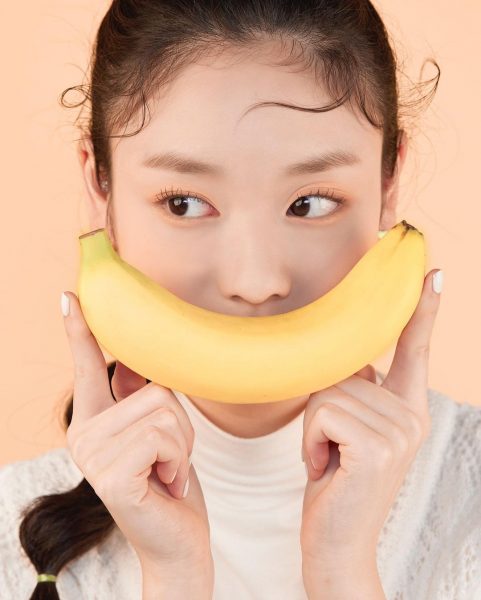 If you've read up to this point, you may have noticed a similar theme in most of the Korean makeup looks this 2021. Yes, the makeup trends of the year are steered towards creating a youthful and fun appearance! This can be seen through the newest milky eye makeup look too. As its name suggests, this eye look is inspired by the colour of milk — ivory with a slight yellow undertone. 
The Etude House #Milky Play Colour Eyes (available on marketkueen.sg) is a range of eyeshadow palettes perfect for achieving the Korean milky eye makeup look. The palettes contain soft shades with a milky undertone that compliments most Asian skin tones. In addition, these palettes make for great eyeshadows for beginners as all the shades are easy to blend and have a buildable pigmentation. Thus, there's no need to worry about going too strong with your eye look. 
5. Natural, separated, eyelash look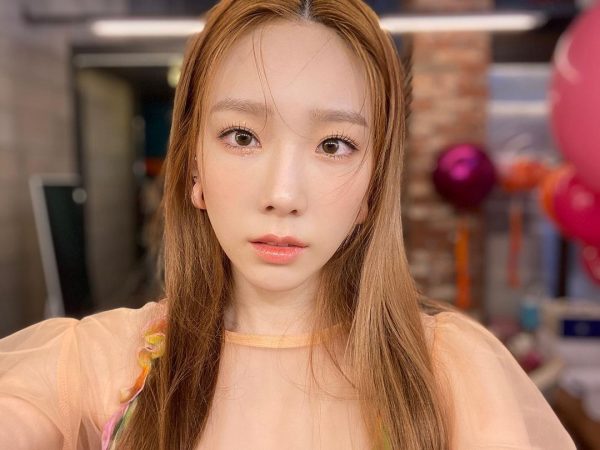 The separated lash style is here to stay for 2021! Seen on stars like Taeyeon and the Red Velvet girls last year, this Korean makeup look continues to be a hit among beauty junkies. The clumped yet evenly separated lash style creates a doe-eyed look that will be the highlight of your makeup. Especially when the rest of your face is hidden behind a mask! Achieving this look isn't hard — just remember to keep the eyeshadow colours muted so your eyelashes can do all the talking.
How to:
Step 1 – Start by curling your lashes with a Shiseido Eyelash Curler (available on NANA MALL), making sure to curl the lashes as evenly as possible
Step 2 – Use an eyelash spiral brush (available on vivilash.sg) to comb through the lashes in a zigzag motion and to untangle the lashes
Step 3 – Apply a coat of SISTER ANN Smart Powerproof Mascara (available on SISTERANN_official store). Hold the applicator vertically and start with coating the innermost lashes.
Step 4 – The key to achieving the separated yet voluminous lash look lies with a round tip tweezer (available on Surpriseprice). After applying mascara to the inner lashes, go in and reinforce the mascara application with the help of the tweezer.
Step 5 – Gently hold the same amount of lashes between the tweezer and lift them upwards. These will form the lash groups that are the highlight of this look. Repeat this on the rest of the lashes.

Pro-tip: It's easier to band together lashes when the mascara is still wet. If it has dried out, quickly apply more mascara and go in again with the tweezer.
(Optional) Step 6 – You can complete the look with fire curling. Burn a small section of a wooden stick over a flame. Place it behind the lashes and position a second wooden stick in front of the lashes. Press the lashes in place between these two sticks. This will allow the curl to hold for longer.
6. Sheer glitter eyes
Want to amp up your makeup look for a special occasion? The sheer glitter eye Korean makeup look is an easy and pretty way to do so! Instead of the over-the-top glittery look many of us are familiar with, this Korean makeup trend involves a more understated shimmer on your lids. 
This Korean makeup look can be easily achieved with individual glitter shadows like this Peripera Sugar twinkle liquid shadow (available on Clio Singapore Official Store) or with an eyeshadow palette, like the popular 3CE Multi Eye Colour Palette (available on 3CE Official Store). Pop the glitter shadows onto your lids with your fingers (a regular eyeshadow brush will not be able to pick up the pigments well), in the inner corners of your eyes, and along the lower lash line for an aegyo sal makeup look (baby-like eye bags). 
Latest Korean base makeup trend for 2021
7. Mirror skin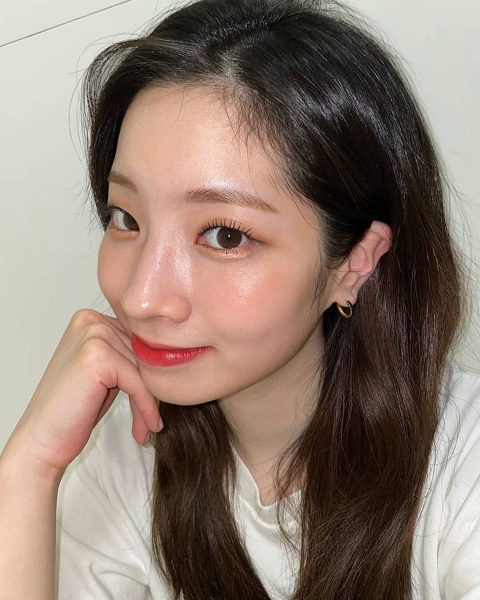 Trust the Koreans to be ahead of their makeup game. Bid goodbye to glass skin or cream skin, and usher in the new Korean makeup look known as mirror skin! Bearing a similar concept of a flawless complexion, what sets the mirror skin trend apart from its predecessors is its emphasis on skin's brightness. Dull complexion has absolutely no role to play in this Korean makeup look. On top of that, mirror skin also focuses on a complexion that is so glowy, it makes your skin reflective. 
How to:
Step 1 – To achieve the mirror skin look, prep your face with our ultimate daily skincare routine. Be sure to use a skin brightening serum, such as the Innisfree Brightening Pore Serum (available on Innisfree Official Store) to get rid of any dullness. 
Step 2 – Then, douse your face with 3CE Moist Glossing Face Oil Mist (available on 3ce.official.sg) to plump your skin and get it ready for makeup application. 
Step 3 – Apply the Laneige Water Glow Base Corrector SPF 41 PA++ (available on Laneige Official Store) all over your face as a primer
Step 4 – Mix the Laneige Glowy Make Up Serum (available on rossy.sg) into your foundation. We recommend going for a foundation with a satin finish such as the Nature Republic Provence Air Skin Fit One Day Lasting Foundation Cushion (available on Nature Republic Official Store) for combination to oily skin types. If you have dry skin, use a foundation with a luminous finish like the Aprilskin Official Perfect Magic Cover Fit Cushion (available on April Skin Official Store). 
Step 5 – Finally, set the foundation with a loose powder and voila, you're all set to flaunt your beautiful complexion!
Which 2021 Korean makeup look are you going to try first?
From the dewy lips trend to the coveted mirror skin look, these awesome Korean makeup trends are sure to level up your makeup game for the year! Meanwhile, don't neglect your skincare regime. Pamper your skin with the best Korean face masks for smoother makeup application! While waiting for all the goodness to be absorbed into your skin, why not pop on some 2021 K-Dramas to keep yourself entertained!
This article was updated on 10 August 2021. Additional research done by Fatimah Tasmeem. 
---
New to Shopee? Get $7 off (min. spend $15) with code*: KMAKEUP7OFF
* TNC Applies. Valid for new users from 13 to 20 2021 only.