Still popping your blushes on the apples of your cheeks? You are doing it wrong! Blushes are not only meant to give you a healthy, radiant complexion but also help provide a natural contour to your face. Dusting your blush wrongly can cause your cheekbones to appear saggy or create the illusion of an elongated face. Read on and learn how to apply your blushes according to your face shape to achieve a flattering face contouring effect!
How to apply blush for your face shape
1. Heart-shaped face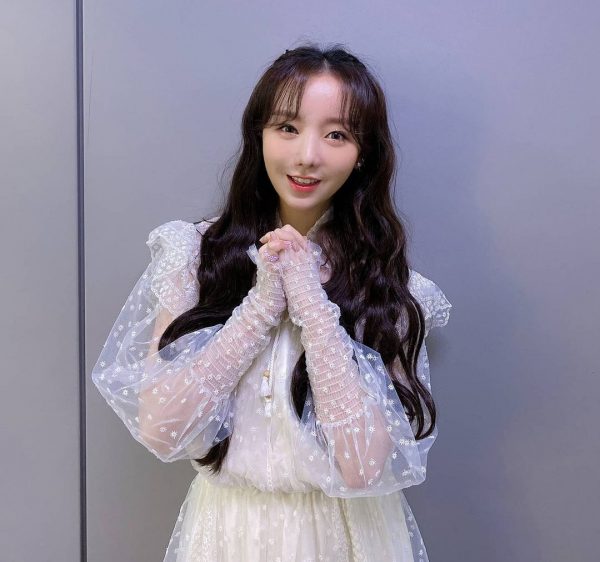 You have a heart-shaped face if you've got a wide forehead and high cheekbones. Heart-shaped face types usually taper off to a narrow and sharp chin. Some may also have a widow's peak at the hairline. This is one of the most visually attractive face shapes to have as it generally makes your look slimmer and more proportionate. Celebrities that have a heart-shaped face include K-Pop idols such as Kei from Lovelyz and Yeji from ITZY as well as Ashley Olsen and Scarlett Johansson.
How to apply blush for heart-shaped faces: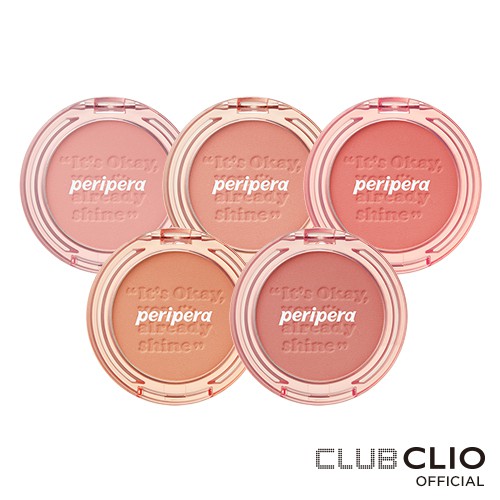 Step 1 – As heart-shaped face types can appear too angular with strong contouring, we suggest skipping bronzer entirely. Instead, use a blush to subtly soften the edges of your face. Pick a blush that has more of a brownish hue, such as the Peripera Pure Blushed Sunshine Cheek 05 Dusky Rose (available on Clubclio_official) for a more natural face contouring effect. 
Step 2 – Using a fluffy blush brush such as the ETUDE My Beauty Tool Brush 150 Blush & Contour (available on ETUDE Official Store), apply the blush to your temples and towards the centre of your forehead. Blend out the edges so the blush doesn't look unnatural. This helps to create the illusion of a narrower forehead.
Step 3 – Then, apply the blush along your ears towards the outer corners of your eyes. With downwards strokes, blend the blush towards the outer corners of your cheekbones to add a radiant flush to your complexion.
2. Oval face shape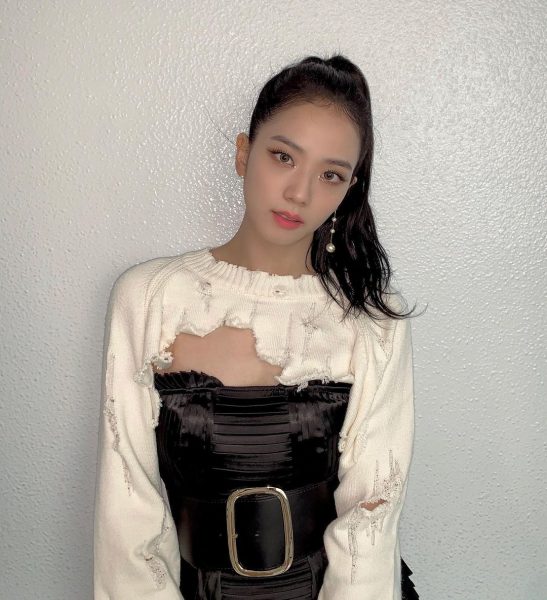 If you have prominent cheekbones and a face that's slightly longer than it is wide, you probably have an oval-shaped face! Oval faces also tend to have a rounded jaw and resemble the shape of an egg. This face type is one of the most versatile in terms of both blush application and hairstyles! Some popular celebrities with oval-shaped face types include Black Pink's Jisoo, Red Velvet's Irene, Jessica Alba and Emma Watsons. 
How to apply blush for oval-shaped faces: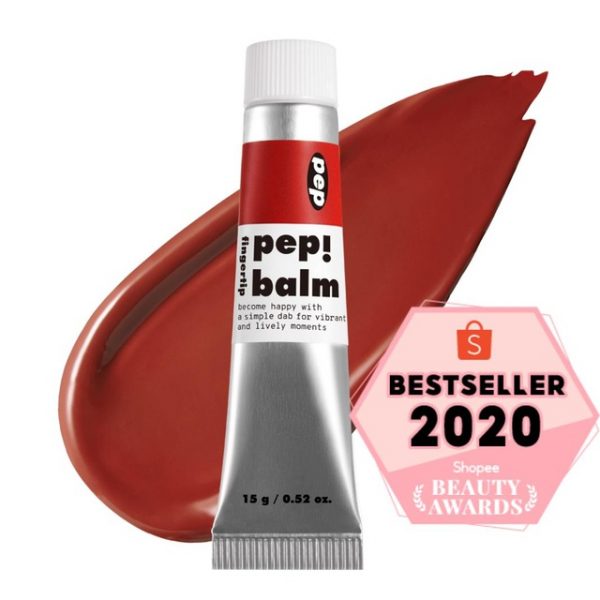 While there are no restrictions as to how you apply blush for oval-shaped faces, we'll run through with you  one of the most flattering ways to add warmth and colour to your overall complexion.

Step 1 – Locate your cheekbones by gently pressing your fingers on your face. Take note of the highest points of the bones. 
Step 2 – Dot the I'M MEME I'm Pep!Balm (available on immeme_official.sg) slightly above the highest points of your cheekbones, right below your eyes. This will help to raise the height of your cheekbones and create a more youthful appearance.
Step 3 – Wet the Pony Effect Mini Pebble Blender (available on ponyeffect_official.sg) and work quickly to blend out the liquid blush in a dabbing motion. Make sure to keep the blush concentrated above the cheekbones. 
Pro Tip: Blend some of the remaining blush on your sponge onto the tip of your nose and chin for a more put-together makeup look. 
3. Inverted triangle face shape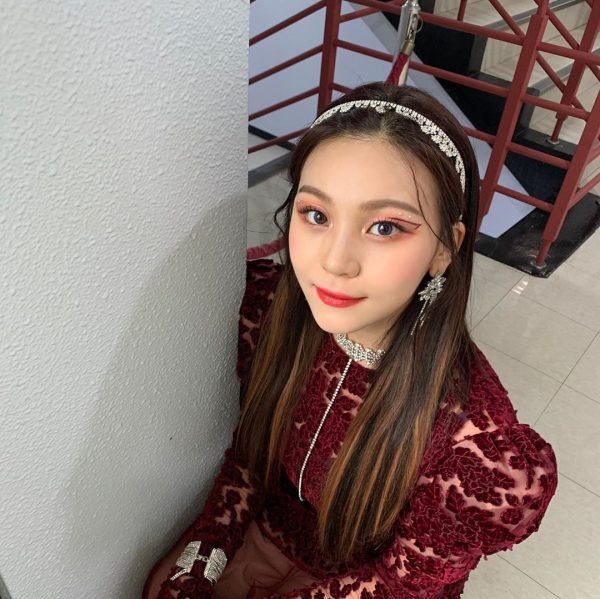 It's easy to spot an inverted triangle face shape because the forehead is significantly wider than the jaw. Also, those with an inverted triangle face shape will have a chin that's narrow and pointed. Additionally, cheekbones are usually set relatively higher for this type of face shape. Those with inverted triangle face shapes will find that they look better with air bangs or long bangs to cover up the wide forehead and even out the face line. Gfriend's Umji, Red Velvet's Joy, Reese Witherspoon and Chloë Moretz are some of the famous star icons that sport an inverted triangle face shape. 
How to apply blush for inverted triangle face shape: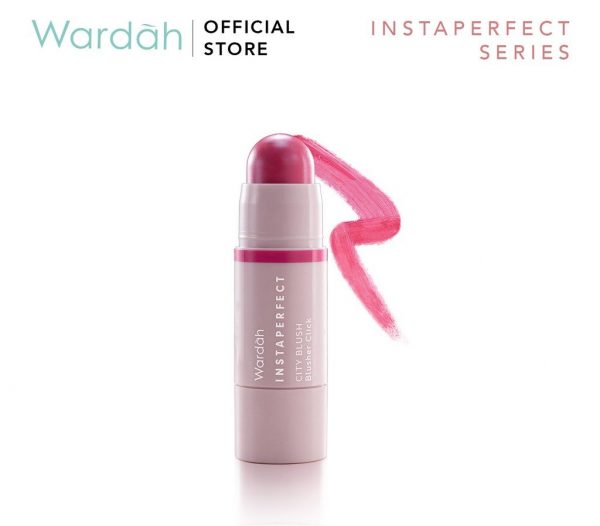 Step 1 – Balancing the width of your forehead is the key to achieving a natural face contour effect with blush. Use a cream stick blush, such as the Wardah Instaperfect City Blush Blusher Click (available on Wardah Official Store) for more precision. Start by drawing a line with the Wardah Blusher from your cheekbones to your temples. Don't be afraid to let the blush overlap your brows. The two lines should form a V shape on your face. 
Step 2 – Using your fingers, lightly blend the blush out according to the line draw. 
Step 3 – With the remaining blush on your fingers, blend the blush towards the centre of your forehead to create the illusion of a smaller forehead. 
4. Long face shape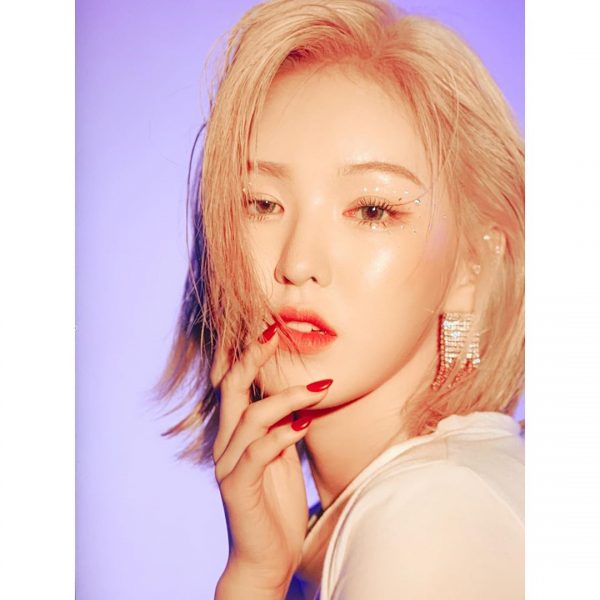 Long face shape, also known as oblong-shaped face, is significantly longer in length than width. This gives the face a narrow appearance with the forehead, cheeks and jawline sharing a similar width. The chin is also more round rather than pointy. If you have a long face shape, you share the same facial structure as Red Velvet's Wendy, Black Pink's Rose, Meryl Streep and Carrie Underwood! 
How to apply blush for long face shape: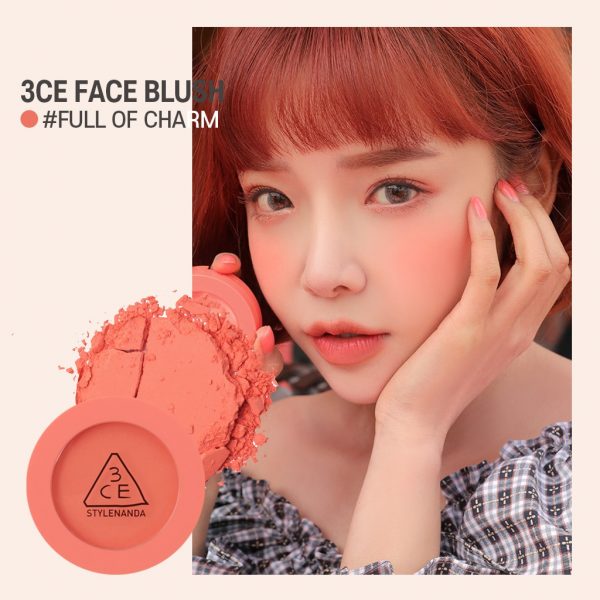 Step 1 – Use your blush to shorten your features and balance out your overall look. It's important that you pick a bolder and more vibrant shade to make your cheeks pop. Apply the 3CE Face Blush #Full Of Charm (available on 3CE Official Store), a bright coral pink, on your cheekbones right below the outer corners of your eyes. 
Step 2 – Choose to blend the blush out slightly towards the temples for a nice wash of colour

Pro tip: Avoid applying the blush any lower than the tip of the nose (even if you have lower cheekbones). This will accentuate your elongated features. 
5. Square face shape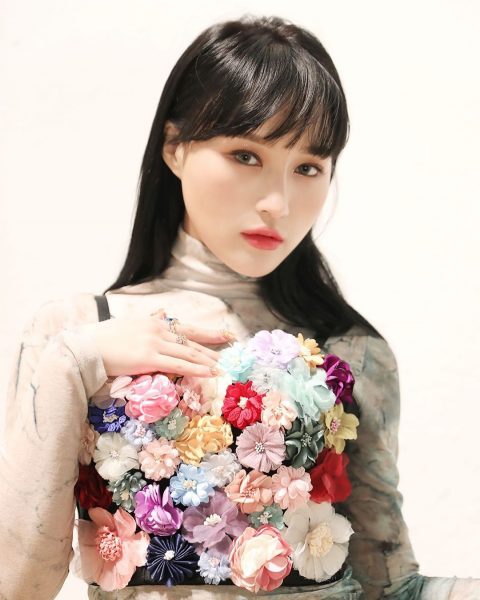 As its name suggests, a square face shape is distinguished by a more blocky structure. For this type of face shape, the forehead, cheekbones and jaw usually share similar width. Those with square faces also have very pronounced, wide jawline. You can spot this type of face shape on celebrities like Dreamcatcher's Siyeon, EXID's Park Jeonghwa, Angelina Jolie and Kiera Knightly. While many tend to use contour powder to 'shave off' the strong jawline, you can also achieve a similar face contouring effect with the right placement of your blush! 
How to apply blush for square face shape: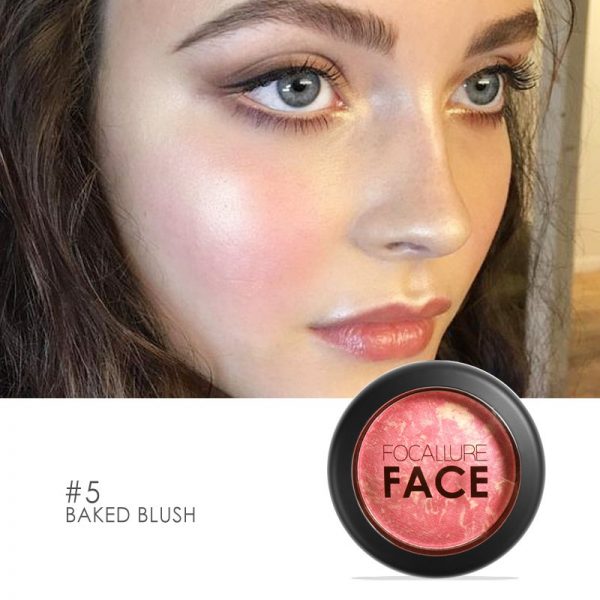 Step 1 – With cheekbones of the same width as your chin and forehead, square-shaped faces lack definition around the middle portion of the face. Define your cheeks by applying a shimmery blush below the cheekbones. We suggest using the Focallure #5 Baked Blush (available on Focallure Official Store) which provides a rosy flush with golden shimmer to add more dimension to the face.  
Step 2 – Using a matte blush like the Cute Press Nonstop Beauty 8hr Blush (available on Cute Press Official Store), dust the blush along your hairline to soften the edges of your face 
6. Round face shape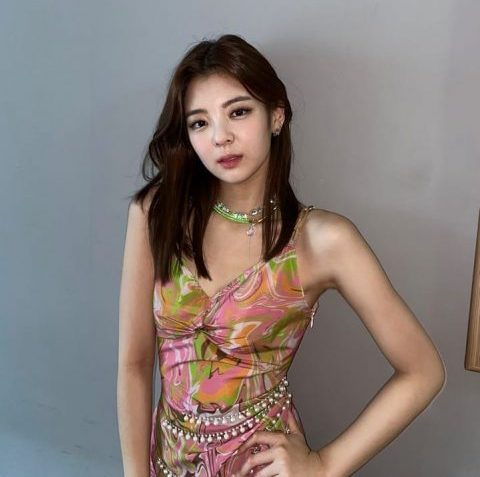 There's a common misconception that a round face equates to chubbiness. But that's not true! Round faces are simply as wide as they are long. They tend to have more curves than angles in their overall appearance — the chin and jawline are all rounded. Moreover, round faces are one of the most youthful-looking face shapes and often known as baby faces! Itzy's Lia, Twice's Tzuyu, Miranda Kerr and Jennifer Lawrence are some of the few celebrities that wear their round faces with pride. 
How to apply blush for round face shape: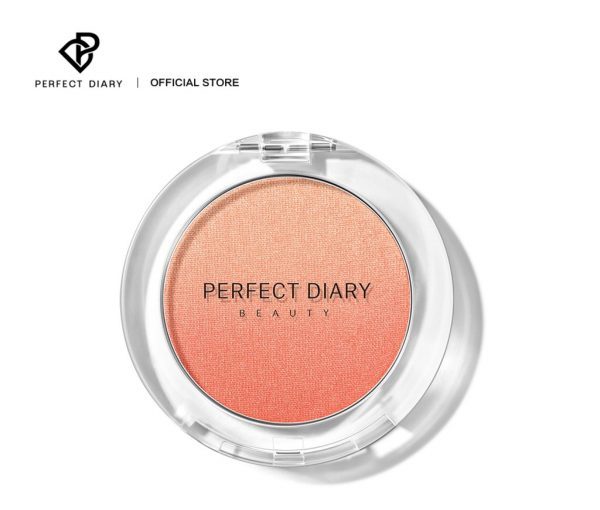 Step 1 – Unlike square face shapes which are suited for highly reflective blushes, girls with round face shapes should avoid shimmery blushes. This is because they will make your cheeks appear even rounder than they already are. Instead, go for matte blushes like Perfect Diary Dreamlike Color Ombre Blush (available on Perfect Diary Official Shop) which come in a range of sweet hues! To make your face look longer, sweep the blush down from your ears, past your cheekbones and towards your mouth. This adds some sharper angles to your features for a natural face contouring effect. 
Step 2 – To create the illusion of a longer face, you can lightly dust some blush onto your chin too   
Don't be afraid to experiment with your makeup
Now that you've learnt how to apply blushes according to your face shape, it's time to move on to your brows! Check out our step-by-step guide to drawing different types of brow shapes and  discover one that best suits your features. Also, step out of your comfort zone and go bold with these funky graphic eyeliner looks which are bound to make you stand out from the crowd! 
This article was updated on 17-11-2020. Additional research done by Abigail Chang.
---
New to Shopee? Get $7 off (min. spend $15) with code*: 6CONBLUSH
*TNC Applies. Valid for new users from 18 NOV to 25 NOV 2020 only.