If you think toners are useless, think again. When you cleanse (and double cleanse) your face, it becomes more alkaline, making it more prone to acne and inflammation. Toners help to restore the skin's pH balance so skincare products can be absorbed more effectively into the skin. Besides the more talked-about sleeping masks and Korean facial masks, here are some of the best recommendations out there. 
For those who have given up on toners, you might be using the wrong one. Keep reading to find out which toner is the best for your skin type and get them to rescue your skin. Psst, we've even broken it down to two different price points, whether you want to save or splurge.
P.S. Feel free to suggest and share with us your recommendations too!
1. Dry Skin
Toners are very important for people with dry skin as it adds an additional burst of hydration into their skincare routine. Stay away from toners with alcohol as it can be very drying. Instead, opt for hydrating toners containing hyaluronic acid, glycerine, rosewater and aloe vera.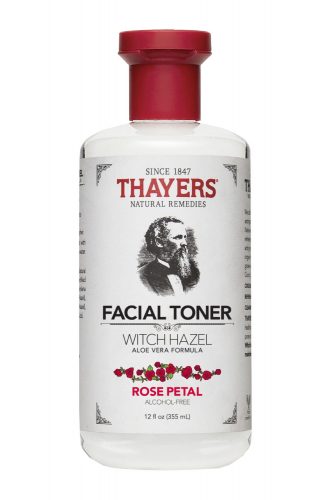 If you have dry skin, this product ticks all the boxes. The Thayers' Rose Petal Witch Hazel Toner is alcohol-free and made with extremely hydrating ingredients such as aloe vera and rosewater. It also contains the unique ingredient, witch hazel, a botanical extract known to be soothing and anti-inflammatory, perfect if you have dry and sensitive skin.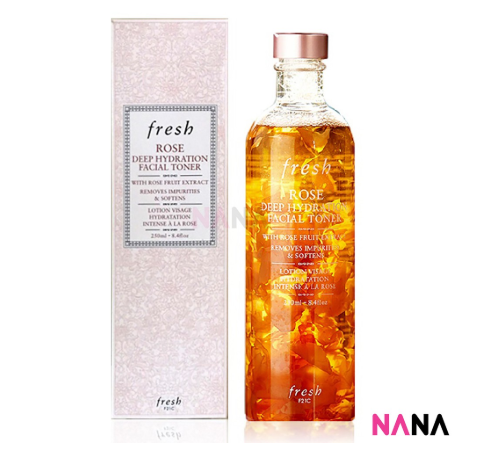 Your skin will never feel dry again with the Fresh Rose Deep Hydration Facial Toner. This product claims to increase hydration by 46% for the next 6 hours after application. If that's not enough hydration for you, it also penetrates 50 micrometres into your skin, much more than the 20 micrometres that other toners do. For the price you pay, expect to have silkier and more supple skin, thanks to their premium ingredients such as Angelica leaf extract and Rose fruit extract.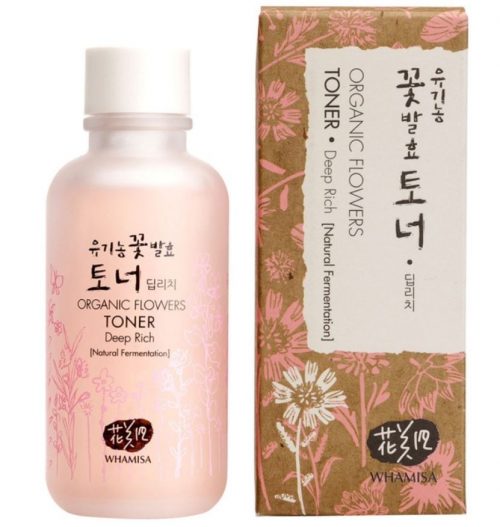 If you are into eco beauty, you will love this toner from Korea. The Whamisa Organic Flower Toner is famous for its use of organic, fermented ingredients which are known to be good for the skin because of its high concentration of antioxidants and nutrients. Another note-worthy ingredient to mention present in the toner is the Aloe Barbadensis Leaf Extract. Aloe contains antioxidant properties with vitamins A, C, and E, fatty acids, as well as anti-inflammatory and antibacterial properties. It is also perfect for countering dryness and dehydration.
This toner has a slightly thicker texture and viscosity, almost like a mix between a serum and essence, but it surprisingly does not feel heavy on the skin and absorbs well, keeping your skin hydrated all day long. Plus point: It comes in a cute, frosted pink glass bottle with a sophisticated design of engraved flowers. Not exactly helping my impulsive shopping instincts at all.
2. Oily Skin
Acne and clogged pores are your worst enemies if you have oily skin. Look for toners that have beta hydroxy acid (BHA), an ingredient that is soluble in oil. This helps to remove excess sebum from the face, so you can say goodbye to acne and clogged pores.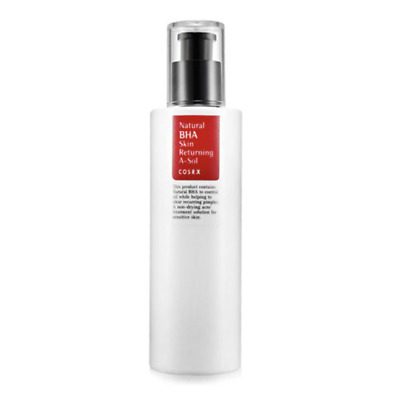 Containing 60% Black Bee Propolis extract, this is your go-to if you're looking for a toner with antiseptic and healing properties. It also contains Betaine Salicylate, a BHA that will penetrate and unclog your pores, revealing smooth and bright skin. If you're tired of looking greasy all the time, the alcohol in this toner will give your skin a matte finish.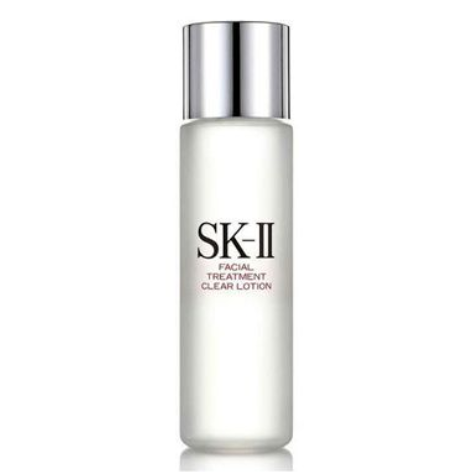 If you want to go all out in splurging, try this toner which contains SK-II's PITERA, known to improve uneven skin tone, minimise dark spots and smooth fine lines and wrinkles. This SK-II bestseller contains a mix of PITERA and other acids that will leave your skin feeling hydrated, without being too greasy. It also contains salicylic acid, another BHA that will unclog your pores, so your skin absorbs all the benefits!
3. Combination Skin
Having combination skin may be tricky as finding a product that can control oiliness without being too drying is no easy feat. Look for formulas that will balance out oil-absorbing ingredients with hydrating ones. If you have combination skin, toners with glycolic acid will be your best bet. It penetrates the skin deeply to remove excess sebum while transferring water molecules from the air into the skin, providing deep moisture.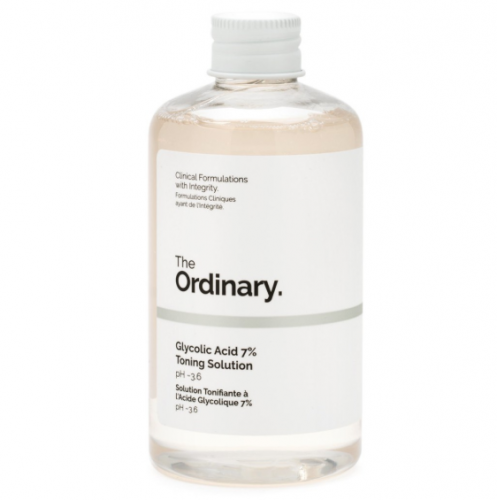 Not your ordinary toner, this product will give you the best of both worlds. With glycolic acid as its main ingredient, expect a more even and hydrated skin. Users rave about its incredible smoothing effects which has made makeup application much easier. If you are worried about the acids in this toner, it contains a natural Tasmanian Pepperberry derivative that will help reduce any irritation. What's more, it's also cruelty-free so you know it's good for you and the animals.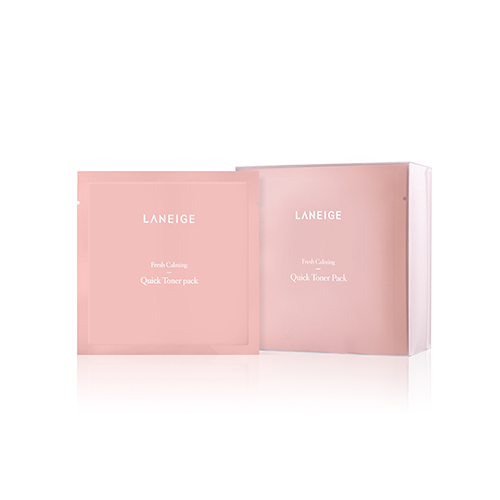 This is voted as one of the best toners that's sold in Singapore and clearly, for good reason too. Firstly, the packaging. It comes in a pack of 20, containing three pure cotton pads that's generously soaked with Laneige's Fresh Calming toner so you can conveniently use it during busy mornings and tired nights. Secondly, the ingredients. It is enriched with Litchi Extracts and Deep Seawater to soothe and hydrate your skin respectively. To top it all off, the formula is also oil-free and non-pore clogging, making it one of the best toners if you have combination skin.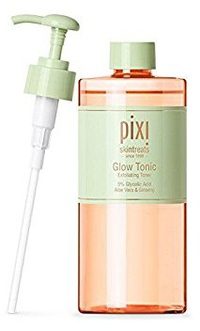 This cult-favourite is packed with benefits. Besides our favourite glycolic acid, it also contains a variety of natural ingredients. It has ginseng which is known to improve circulation, aloe vera to soothe and hydrate and fructose to brighten the skin. Many have raved about its quick results that will give you glowing and more even skin tone after just a few days of use. If you're not ready to commit, you can try their 15ml bottle for a very affordable $9.
4. Sensitive Skin
For those of you with sensitive skin, picking the right toner is crucial. Make sure to know your skin type and always look at your toner's ingredient list. Your skin will thank you for ingredients like rose water, jojoba oil and vitamins as they will soothe and balance your skin's pH levels. If you can, try to stay away from harsh ingredients such as alcohol and acids, as this may cause breakouts.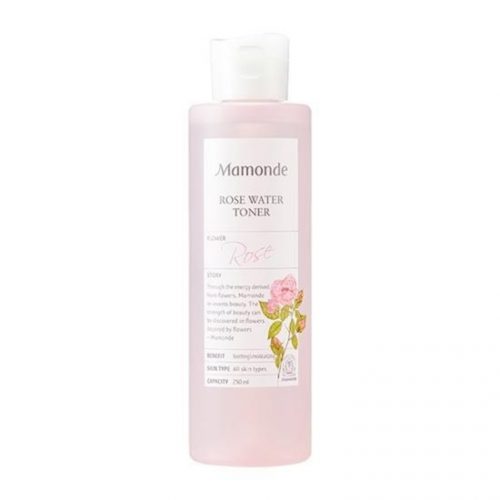 If you're into that 10-Step Korean Skincare Routine, this one's for you. The Mamonde Rose Water is made from 100% organic Damask rose so you're sure that this item is both alcohol and fragrance-free. Damask rose is known to be moisturising and soothing for irritated and reactive skin. Those who swear by it love its deep hydration that does not leave your skin feeling sticky or heavy.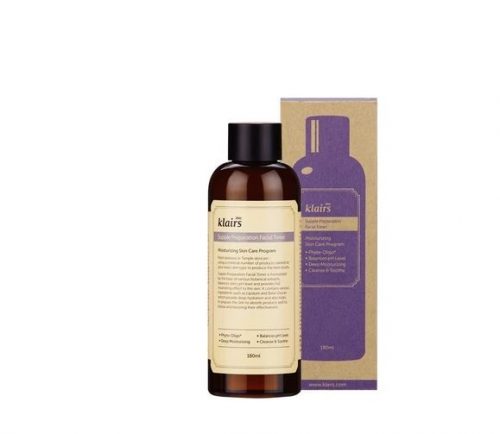 The Klairs Supple Preparation Facial toner has a gentle formula containing hyaluronic acid and non-irritating, botanical extracts like aloe, centella asiatica and althaea rosea flower which helps calm sensitive skin and maintain the overall optimal PH balance. The toner also comes in a dark coloured bottle with a small opening on the top which is perfect as the toner has a slightly watery texture so this prevents the contents inside from flowing out at one go. This toner is also known for its rapid absorption into the skin which helps prolong hydration and increase the moisture retention. Your skin will feel softer and smoother with that added glow after using it.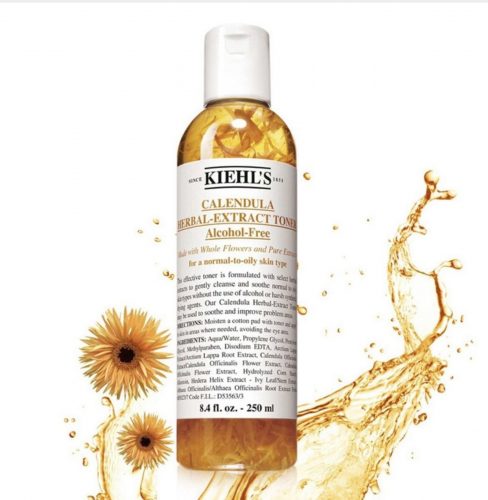 Featuring Kiehl's most iconic flower, this toner contains 93 delicate Calendula petals that have been hand-sorted and sun-dried, with no additional processing or artificial heat. Calendula flower has major healing powers that dates back to the 4th century which is perfect for soothing all types of sensitive skin. This best-selling toner has been raved about for years and loyal users love it for its refreshing and hydrating feeling.  
Do you have any other recommendations? Share your favourites with us in the comments below!
---
New to Shopee? Get $7 off (min. spend $15) with code*: FACETONER
* TNC Applies. Valid for new users from 26 Oct to 2 Nov 2019 only.