Singapore is a nation of food lovers and night owls and there's no better testament to this than the plethora of eateries that open well past midnight. Regardless of whether you're looking for some post-clubbing nosh or a hardworking student in need of a sweet midnight reward, here's a list of the best late night dessert spots in Singapore for when the cravings hit! 
Late night desserts in the north of Singapore 
1. Salted Caramel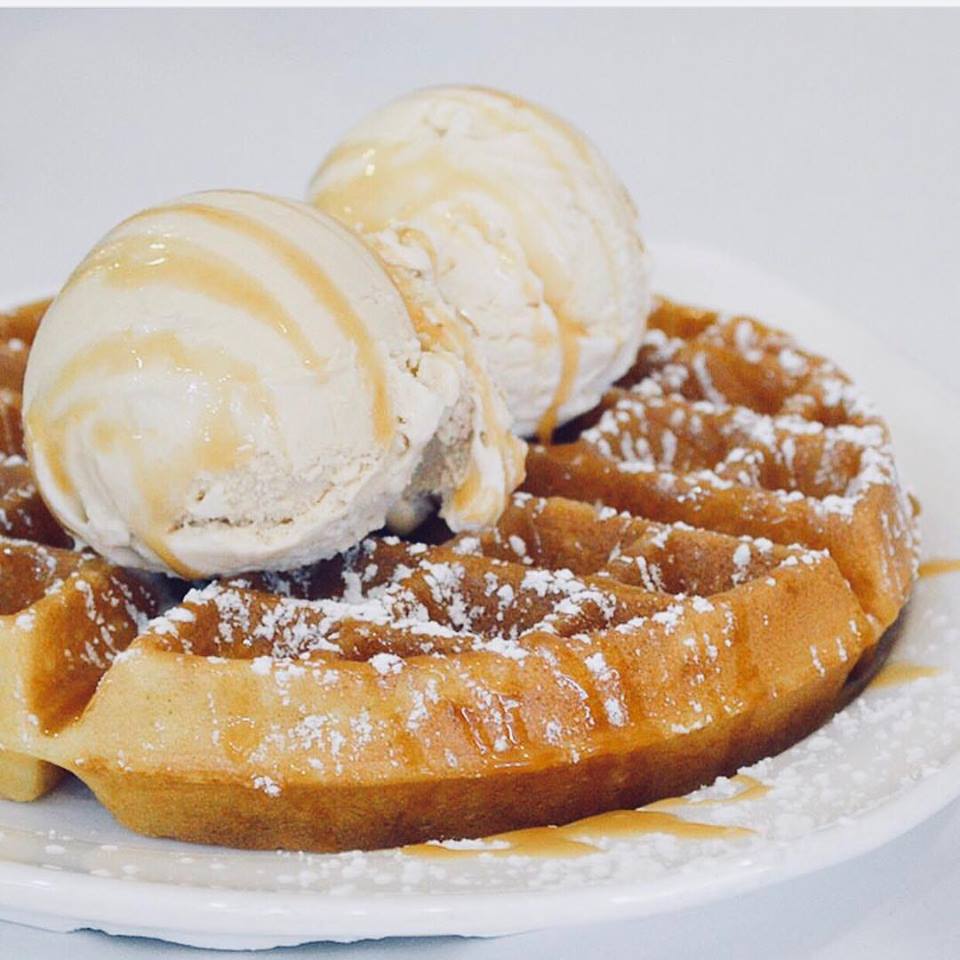 This minimalist ice creamery is one of the #OG cafes along Upper Thomson Road, which is telling of its popularity among dessert-lovers. The cafe's cosy quarters is a great spot to chill over post-dinner treats with friends. Make sure you order a scoop of their Salted Caramel ice cream — their namesake ice cream is wonderfully sweet with a lingering salty aftertaste. 
Not a fan of salted caramel? Take your pick from the plethora of other unique and yummy flavours, like Chamomile Honey and their limited edition Tea-ramisu! 
Address: 246F Upper Thomson Road, S(574370)
Opening Hours:
Sun – Thurs: 12pm – 11pm
Fri – Sat: 12pm – 2am 
2. Lickers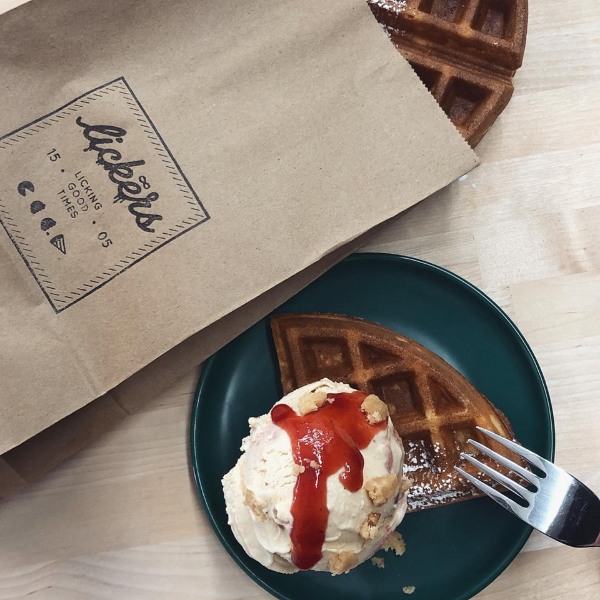 If you're craving a late-night dessert in northeastern Singapore, head down to Lickers for a fix of ice cream and waffles! Hidden away in a sleepy Hougang estate, this gem serves up some delightful ice cream that perfectly complements their crispy waffles. Do note, however, that ice cream flavours vary daily and are dependent on the availability of fresh ingredients. And if not for anything else, their fun, quirky decor provides an Instagram-worthy backdrop that's definitely worth capturing! 
Address: 124 Hougang Avenue 1, #01-1446, S(530124)
Opening Hours:
Tues – Thurs: 1pm – 2am
Fri – Sun: 12pm – 2am 
3. Dessert Bowl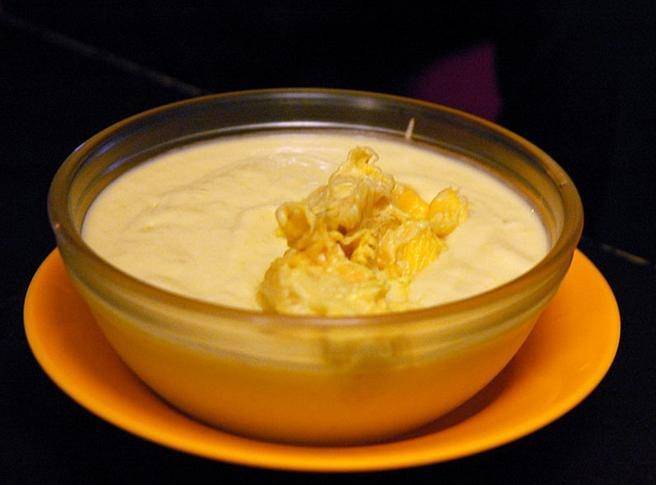 Looking for a sweet end after a hearty supper at Chomp Chomp? Head to Dessert Bowl, a late night dessert spot that serves traditional Singaporean treats! With a range of desserts from chocolate lava cake to almond pudding, your sweet tooth will definitely be satisfied here. Their house special is the Durian Mousse, which is a smooth combination of durian pulp atop a base of velvety mousse. Besides durian, their rendition of the classic Mango Pomelo Sago is also extremely refreshing. At around $5 per dessert, what's not to like? 
Address: 80A Serangoon Garden Way, S(555976)
Opening Hours:
Tues – Thurs: 1pm – 10.30pm
Fri – Sat: 1pm – 12.30am
Sun: 1pm – 11.30pm 
Late night desserts in the south of Singapore 
4. Rochor Original Beancurd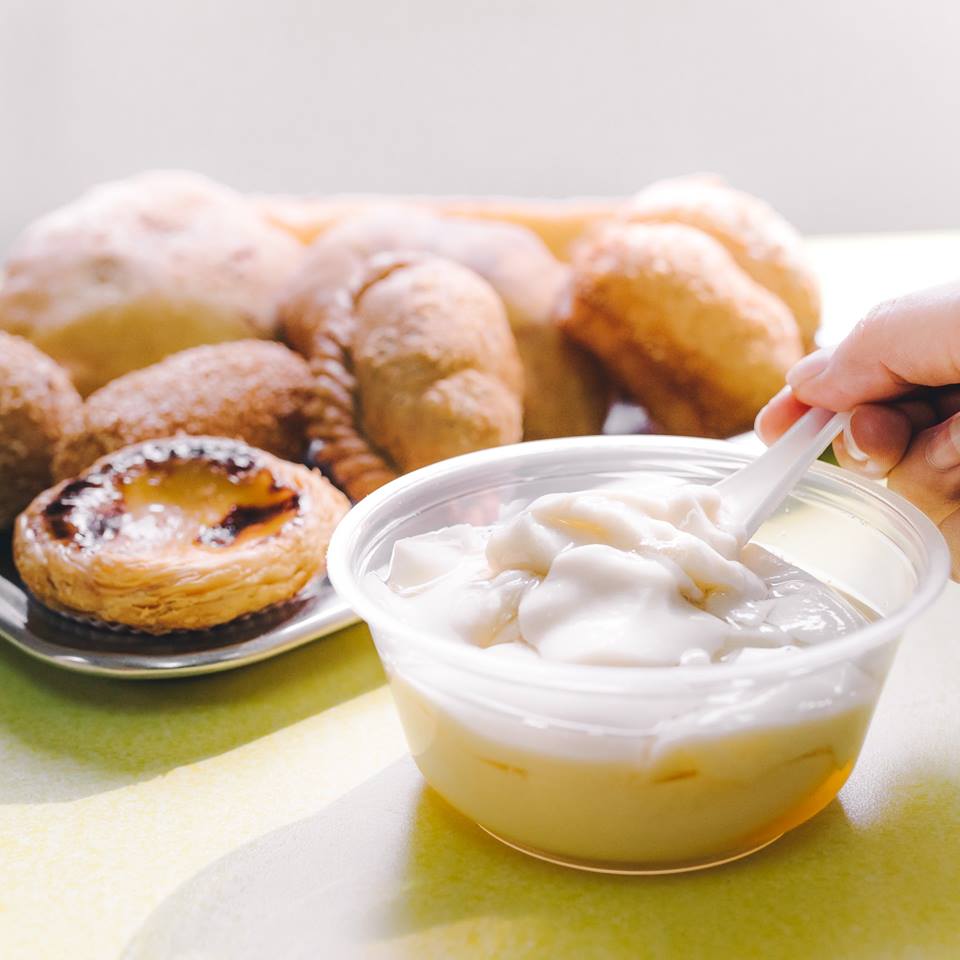 The first beancurd stall that started it all, Rochor Original Beancurd has been a mainstay in the local dessert scene since the 1960s. The beancurd strikes the perfect balance between sweetness, silkiness and smoothness which has earned this eatery recognition as one of the best late-night dessert spots in Singapore. And not to mention, it's also incredibly comforting to slurp on after a tiring day of work or school! Pair a bowl of tauhuey with one of their traditional snacks and you're bound to leave very satisfied. 
Address: 2 Short Street, S(188211)
Opening Hours:
Mon – Thurs: 11am – 1am
Fri: 11am – 3am
Sat: 12pm – 3am
Sun: 12am – 1am
5. Dessert First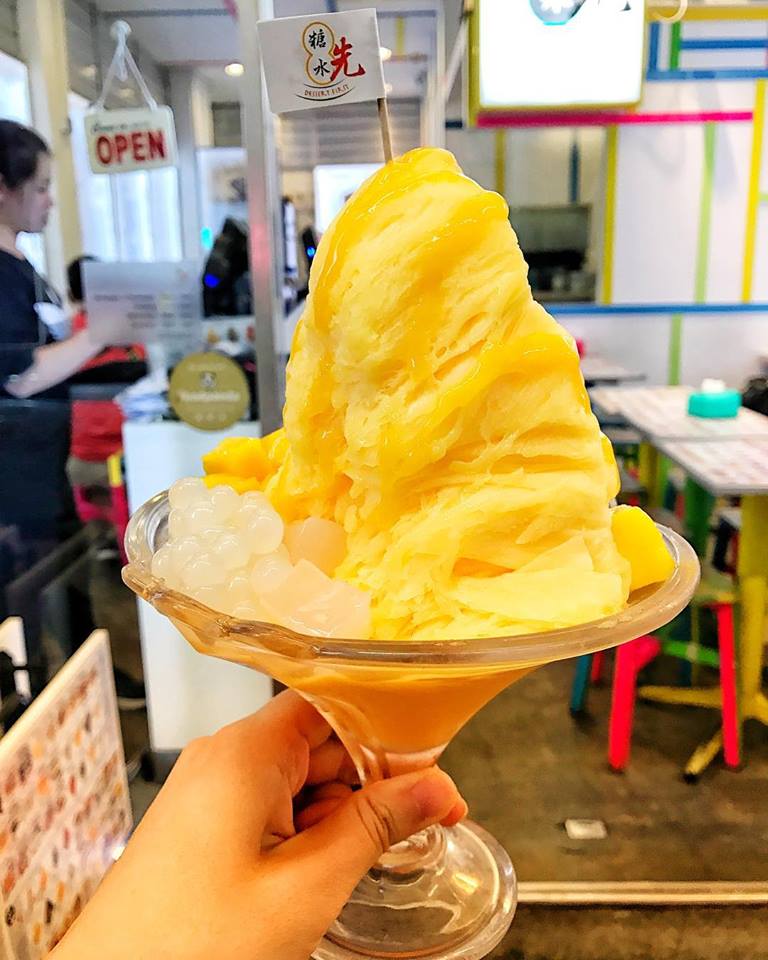 Dessert might usually come after the meal, but not here! With a name like Dessert First, it's hardly a surprise that this late night dessert spot serves a plethora of irresistible and generously-portioned desserts — they can practically be a meal on their own! From shaved ice to waffles and even bingsu, dessert lovers will be spoilt for choice here. Durian lovers are in for a treat here, as the creamy Durian Shaved Ice is one of their specialities. On weekends, their cosy space can get rather packed so be sure to head there early to avoid disappointment. 
Address: 8 Liang Seah Street, #01-04, S(189029)
Opening Hours:
Mon – Thurs: 1pm – 1am
Fri: 1pm – 2am
Sat: 12pm – 2am
Sun: 12pm – 1am 
6. Nunsongyee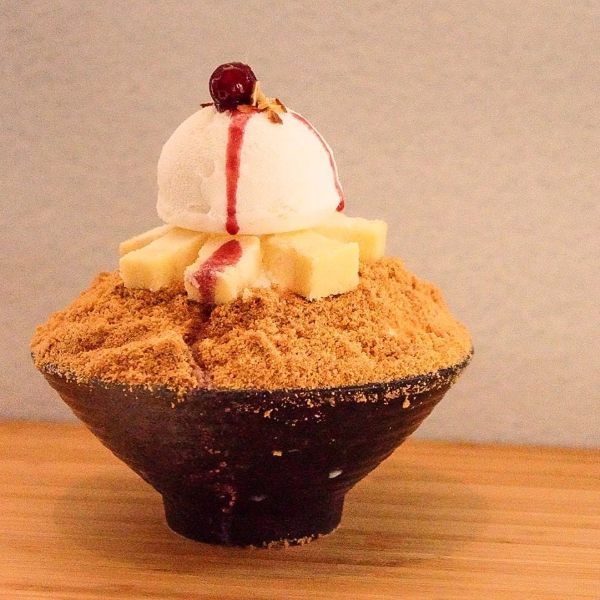 Still swept up in the bingsu craze that hit Singapore a few years ago? So are we! Thankfully, NunSongYee is here to fulfill all our bingsu cravings, no matter what time they strike! Tuck into a refreshing bowl of their best-selling Cheesecake Bingsu. Laden with cheesecake chunks, graham crackers and finely shaved ice, this generous serving is perfect for sharing with friends and family. The franchise's flagship outlet in Bugis is open till 6am and spans over a whopping three storeys. It's certainly one of the best places for late night dessert in Singapore! 
Address: 534 North Bridge Road, S(188749)
Opening Hours: Daily, 11am – 6am
7. HEYTEA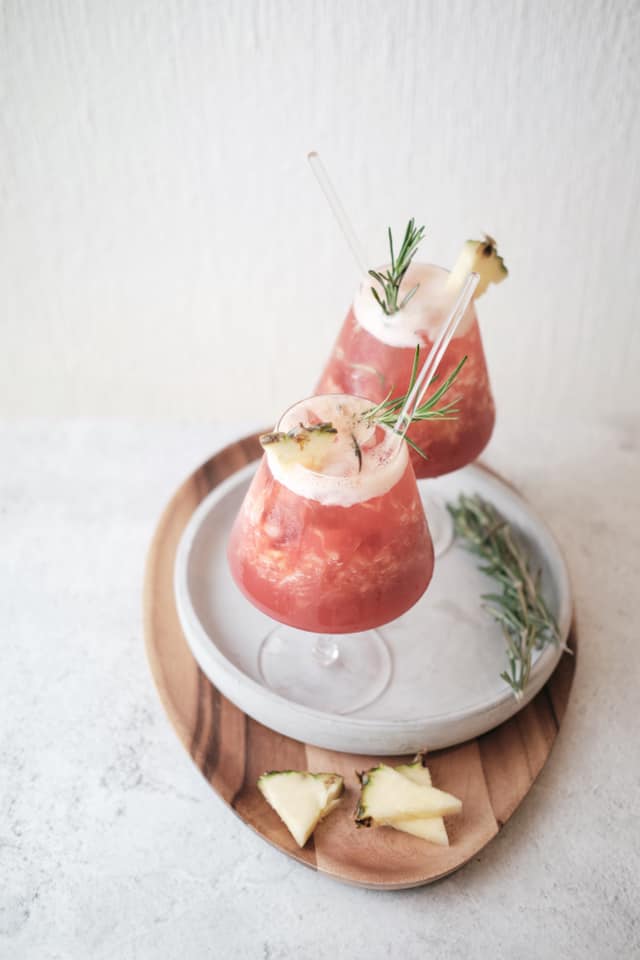 Take your pregaming to a whole new level at HEYTEA's new Clarke Quay outlet! Located right in the midst of the area's bustling nightlife, it's little wonder that this outlet serves a range of Singapore-inspired tipples in addition to their usual cheese teas. The fruity Scarlet Heart, one of the exclusive cocktails, is an invigorating blend of smooth cognac and jasmine cloud pine tea that's bound to perk you up. The store also boasts the Tea Geek Bar, where bubble tea aficionados can catch a glimpse of how cocktails and bubble teas are expertly brewed. 
Address: 3A River Valley Road, #01-06, S(179020)
Opening Hours: Daily, 12pm – 1am 
Late night desserts in the east of Singapore 
8. TP Tea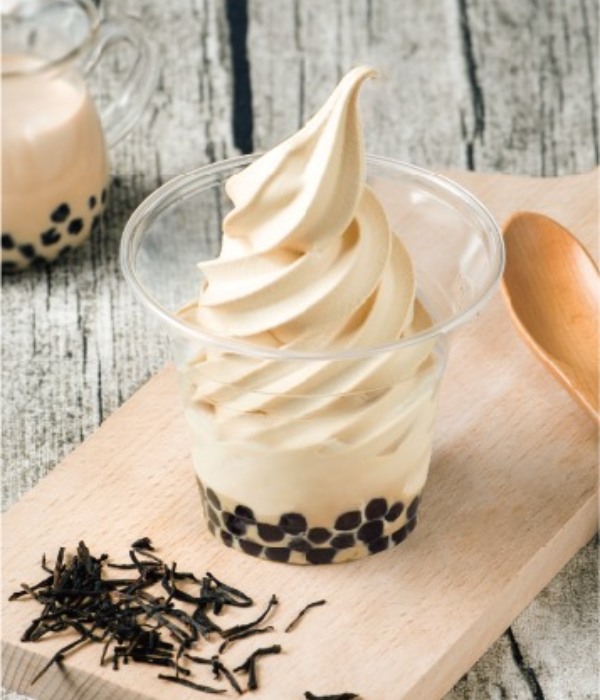 What's better than ice cream? Ice cream served with boba pearls, of course! TP Tea's Pearl Milk Soft Serve Ice Cream is a must-try for all milk tea lovers. Hailed as THE Taiwanese bubble tea chain that kickstarted the craze, TP Tea is blazing new ground yet again by becoming the first 24/7 bubble tea outlet on the island. That's right — you can get your bubble tea-slash-ice cream fix at any time of the day here! 
Address: Terminal 2 Changi Airport, 60 Airport Boulevard, Level 2 (Public Area), S(819643)
Opening Hours: 24/7
9. Milk and Honey Gelato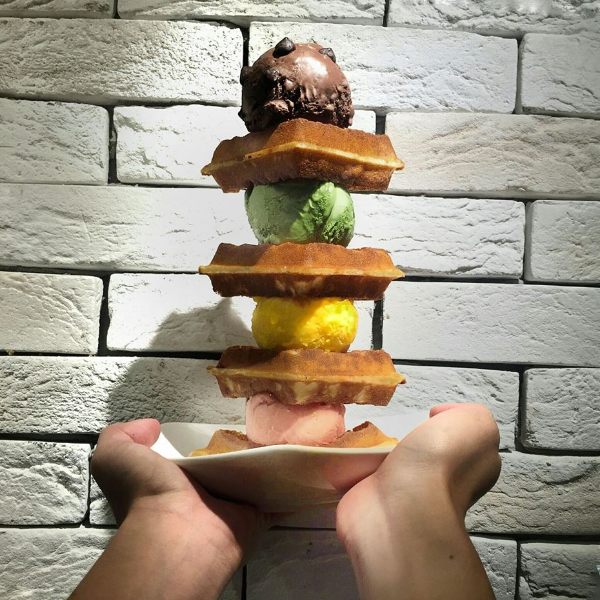 Located next to Fengshan Food Centre (one of the most popular supper areas in the East), this artisanal gelato cafe is undoubtedly the perfect place for a post-supper indulgence. Do leave some space in your bellies to try their Crispy Quaffles — the hot, aromatic waffles are heavenly when enjoyed with a scoop of creamy Milk and Honey ice cream! 
Address: 86 Bedok North Street 4, #01-179, S(460086)
Opening Hours:
Sun – Thurs: 12pm – 12am
Fri – Sat: 12pm – 1am
10. Yong He Eating House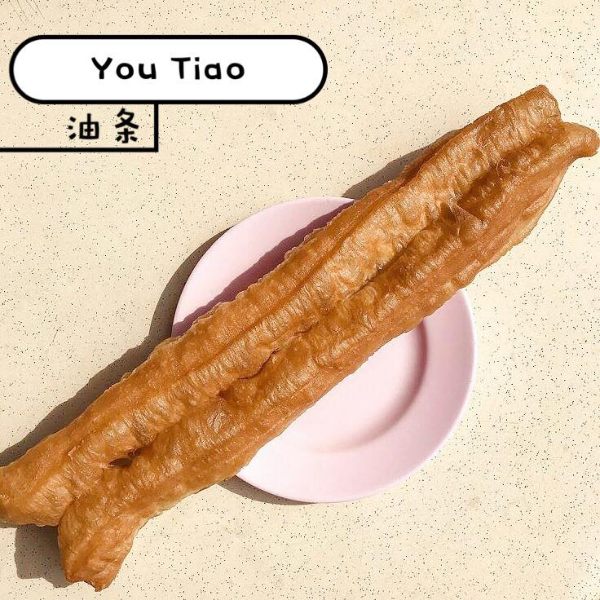 If you're craving for some you tiao in the dead of the night, Yong He Eating House is the place to go. This eatery has been serving traditional comfort food for more than a decade — it's definitely one of the more popular late-night traditional dessert spots in Singapore! There are even some Taiwanese-inspired items on the menu, such as mee sua and fried oyster. When you visit, their you tiao is a must-order. The chewy dough fritters are extremely satisfying to munch on. 
Address: 458 Geylang Road, S(389417)
Opening Hours: 24/7 
11. Sinpopo Brand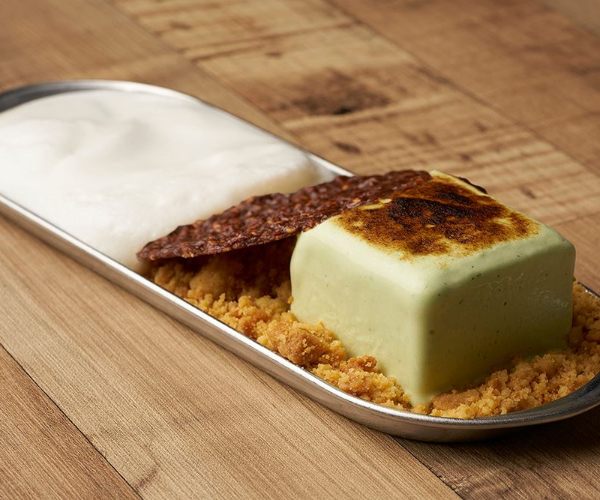 Enjoy a dash of nostalgia with your desserts here! Open till midnight, on Fridays and Saturdays Sinpopo is a late night dessert place in Singapore that serves more than sweet treats. From the vintage memorabilia to its attendance register-inspired menu, a step into its retro-themed cafe  will take you back to the 1960s. 
Specialising in traditional treats with a creative tweak, the food here keeps strongly to the vintage theme of the cafe as well. For a sweet throwback to the past, order the Chilled Pandan Souffle. We love its fragrant pandan flavour that's complemented by the warm coconut foam! 
Address: 458 Joo Chiat Road, S(427671)
Opening Hours:
Sun – Thurs: 12pm – 10pm
Fri – Sat: 12pm – 12am 
Late night desserts in the west of Singapore 
12. 2am:dessertbar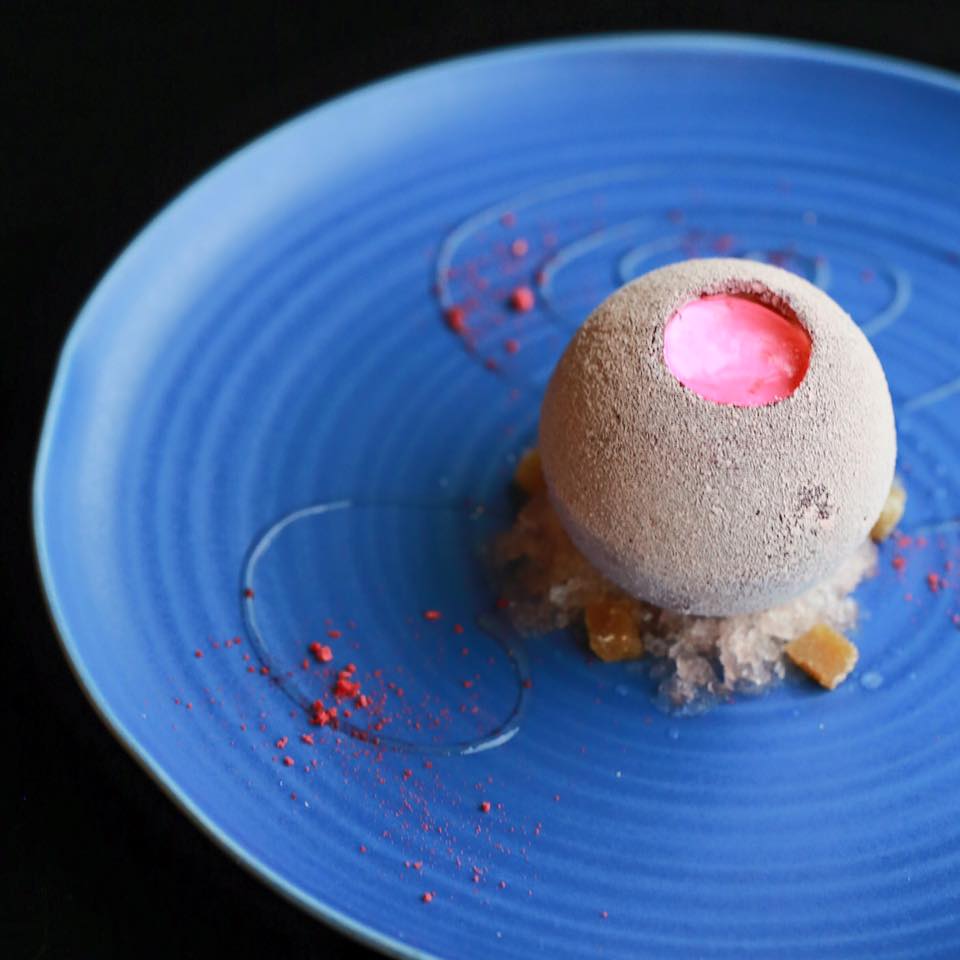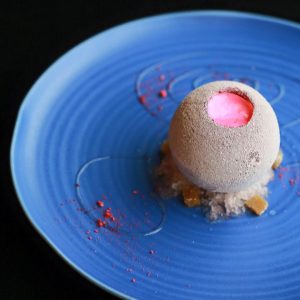 2am : dessertbar is one of the most popular places for late-night dessert in Singapore and for good reason, too! Helmed by the talented Janice Wong, the delicacies here are a tantalising balance of sweet and savoury. From the classic Chocolate Tart to the innovative Cassis Plum, there's an item here to satisfy any palate. 
Prices are on the steeper side but the atas experience and delightful desserts more than make up for it. True to its name, it opens till 2am, which makes it a great dessert restaurant to round off a hearty meal with.
Address: 21A Lorong Liput, S(277733)
Opening Hours:
Tues – Fri: 3pm – 2am
Sat – Sun: 2pm – 2am 
13. Mr Prata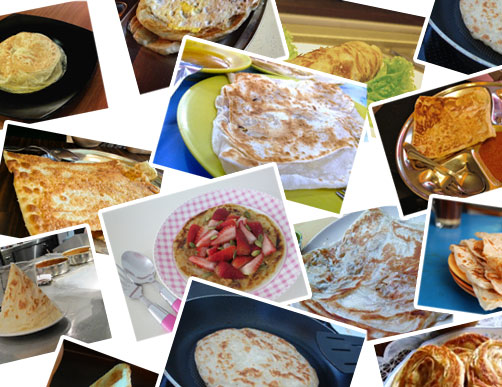 Who said you can't have prata for dessert? Despite being known as a supper spot in western Singapore, you can also get your late night dessert fix here! Their extensive menu boasts a whopping selection of food, including sweet, fruit-topped prata. Those with a sweet tooth should definitely order their French and Ice Cream Prata, a sinfully indulgent offering consisting of banana, chocolate syrup and topped with ice cream. 
Address: 26 Evans Road, #01-02, S(259367)
Opening Hours: 24/7
There's always room for dessert!
You know what they say — there's a separate stomach for dessert so end off your supper jaunt at one of these late night dessert joints in Singapore! Meanwhile, if you're looking for other eateries to try, check out these unique restaurants or enjoy a meal with a view from these rooftop restaurants.