Whether you're out clubbing or staying up late to work, no one's immune to midnight hunger pangs! With all your favourite restaurants closed, you're inevitably posed with the dilemma of settling for maggi or heading out to hunt for food. If you chose the latter, read on for some of the best supper places in Singapore that are bound to satisfy those pesky late night cravings!
Best supper places in Singapore
1. Beauty In The Pot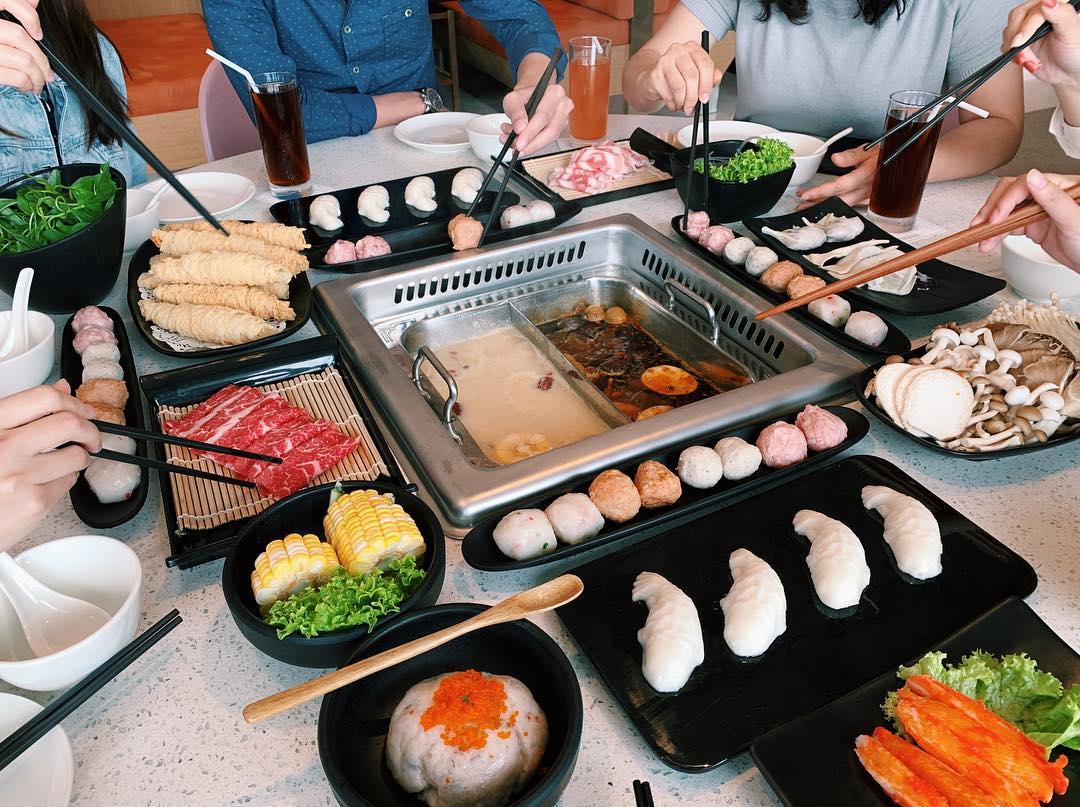 Nothing soothes the soul more at night than a piping hot bowl of soup. Open till 6am, head over to Beauty In The Pot at The Centrepoint for a dose of late night nourishment with their collagen-infused broths! This outlet is conveniently located in the heart of town, so west siders no longer need to journey to the east to visit the flagship store at OneKM Mall.
On top of the original six soup flavours, the Centrepoint outlet offers four exclusive soup bases — Vitamin C Tomato Sweet Corn, Herbal Drunken Chicken, Cooling Coconut and Longevity Wild Pine Mushroom. Make sure to get the Quart Pot so you can enjoy all four soup bases!
P.S. Need more reasons to add this to your list of supper places in Singapore? There's a 20% discount when you dine after 10.30pm!
Address: The Centrepoint, 176 Orchard Road, #05-15/16, S(238843)
Opening Hours: Daily, 11.30am – 6am
Check out their other locations here
2. Heng Long Teochew Porridge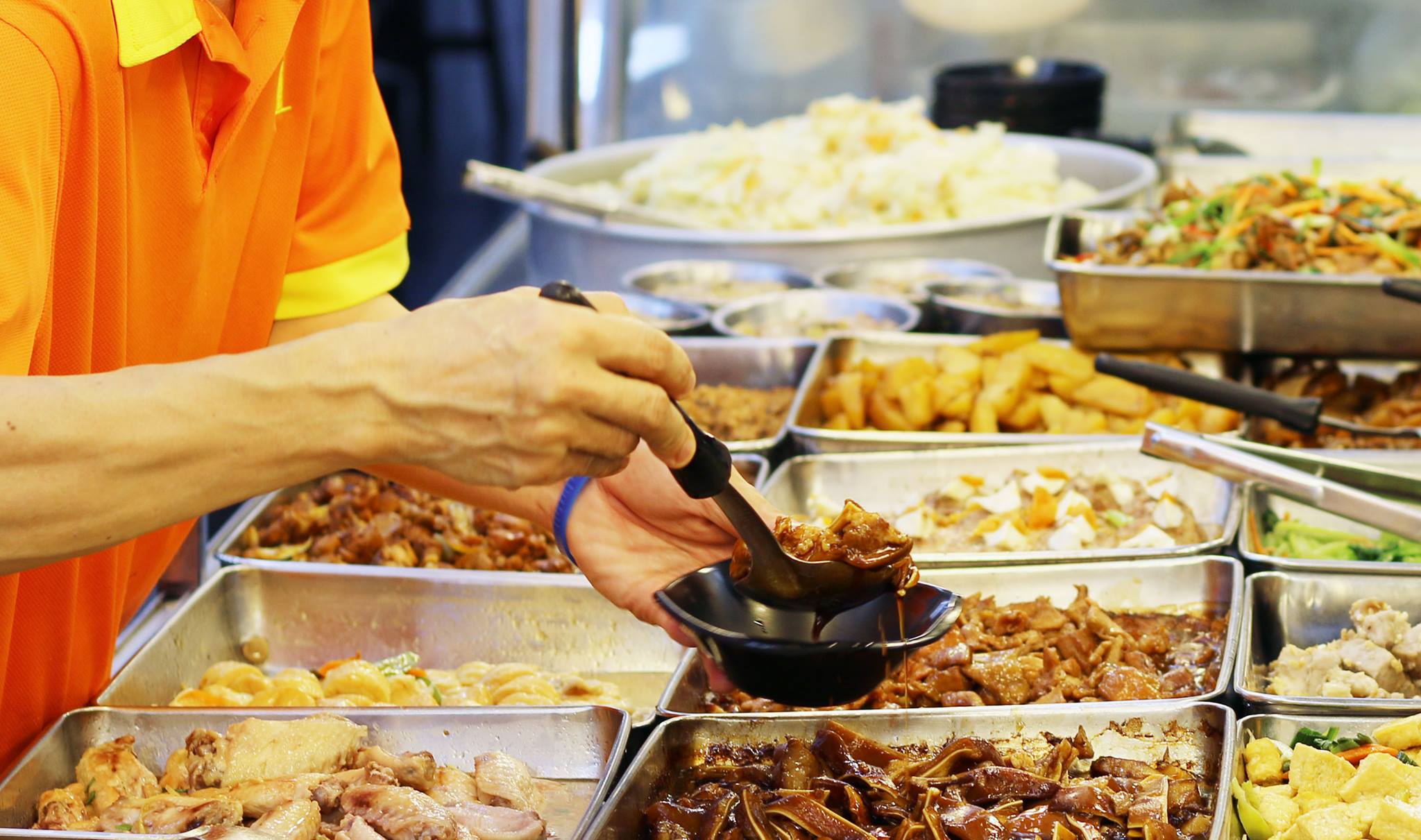 If you're looking for supper places in Singapore to enjoy a hearty bowl of porridge, make your way down to Upper Serangoon! Heng Long offers comforting Teochew porridge along with an assortment of ingredients like braised duck, minced meat and preserved vegetables. Operating till 4.30 am, you'll be hard pressed to find a better venue that sells Teochew Mui at such an affordable price point.
Address: 1006 Upper Serangoon Road, S(534744)
Opening Hours: Daily, 10am – 4.30am
3. Ramen Keisuke Lobster King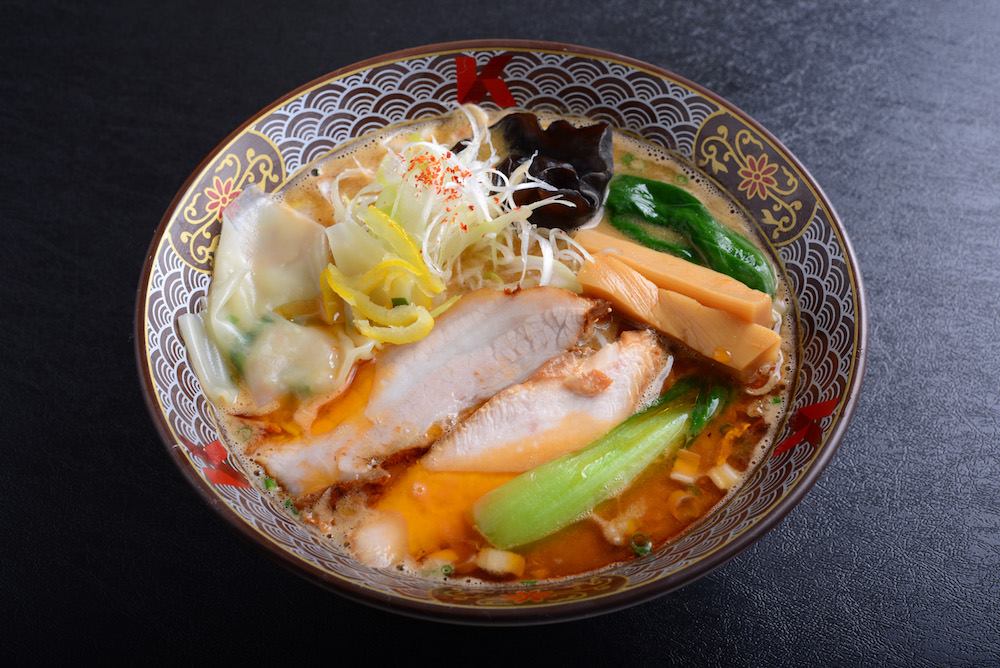 Who can resist a savoury bowl of ramen after a night of drinks? If you're partying at Clarke Quay and looking for something warm to satisfy your growling tummy, pay Ramen Keisuke Lobster King a visit! Serving al dente ramen dunked in an umami-rich lobster broth, feel free to choose from four soup options. Charging a premium for a sublime bowl of lobster broth ramen with clear soup, this surely is a small price to pay to sober up and save the Grab driver from hearing the cries of your tummy.
Address: The Cannery, 3C River Valley Road, #01-07, S(179022)
Opening Hours: Daily, 6pm – 5am
4. Kko Kko Nara 꼬꼬나라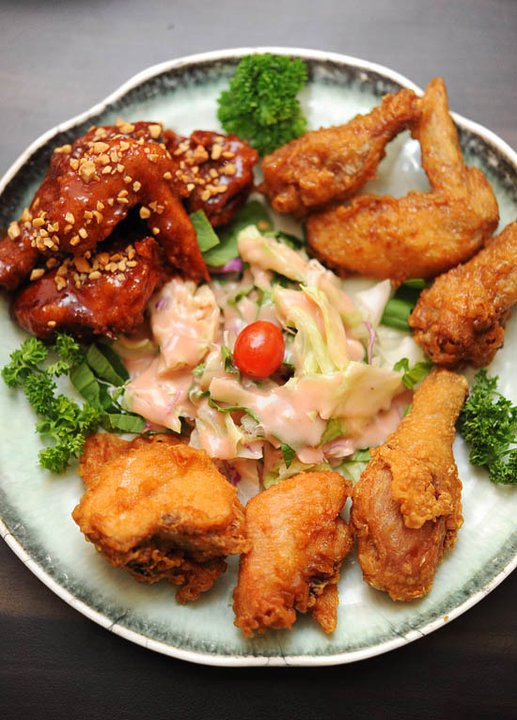 Salivating from watching Korean drama celebrities visit their favourite Korean fried chicken restaurants? Satisfy your Korean fried chicken cravings at Tanjong Pagar! The stretch of shophouses there is lined with Korean restaurants that open till late and Kko Kko Nara is one option among many supper places in Singapore guaranteed to satisfy. Feeling famished? Get the Combo Chicken Set that features nine heavenly pieces of fried chicken in four different flavours — original, sweet & spicy, hot & spicy and soy garlic sauce.
Address: 68 Tanjong Pagar Road, S(088489)
Opening Hours:
Mon – Sat: 12pm – 3pm, 6pm – 3am
Sun: 6pm – 1am
5. Springleaf Prata Place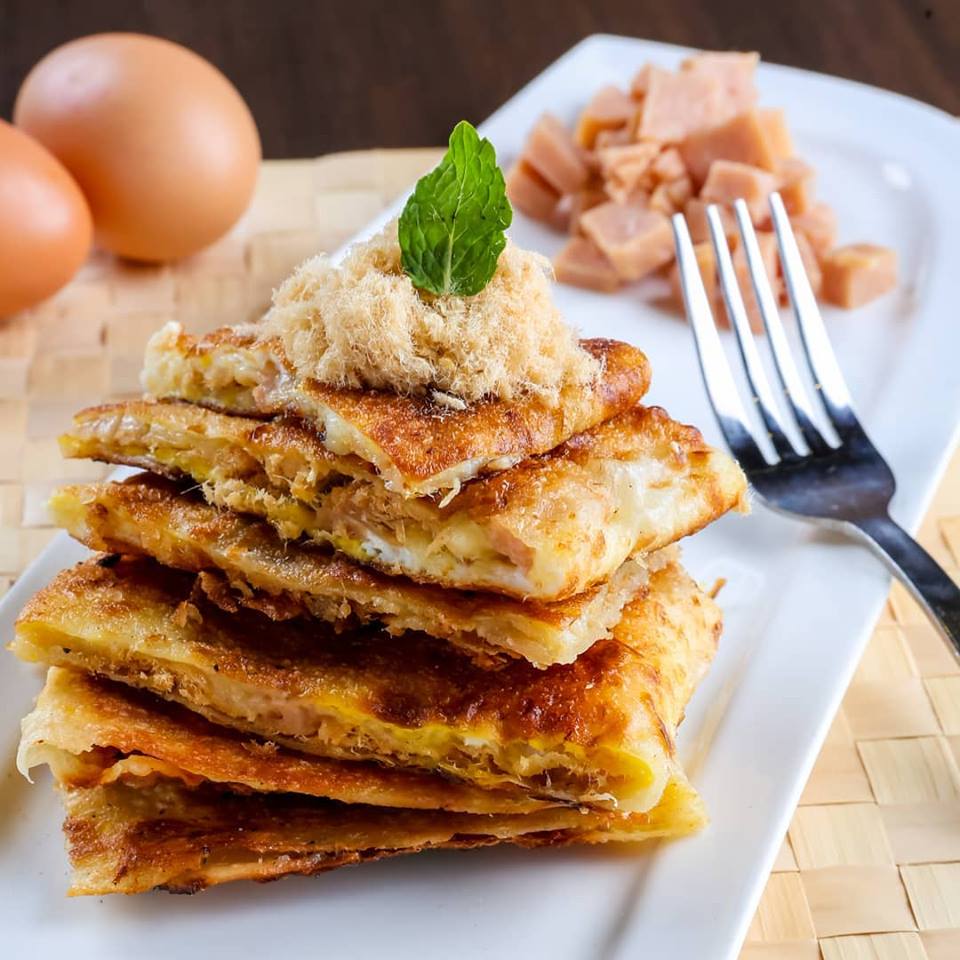 There's nothing more satisfying than solid prata supper places in Singapore. Entering headlines because of their UEFA Champions League prata promo, Springleaf Prata Place serves plenty of innovative creative pratas! These include the Plaster Blaster which is essentially prata served with Eggs Benedict, Prata Goreng and Portobello Mushroom Cheese Prata.
Still hungry? Order the Umami 50. Packed with umami elements like Japanese mayonnaise, chicken floss and mozzarella cheese, it's supper you won't soon forget!
Address: 57B Jalan Tua Kong, S(457253)
Opening Hours: Daily, 8am – 11.45pm
Check out other locations here
BONUS: Srisun Express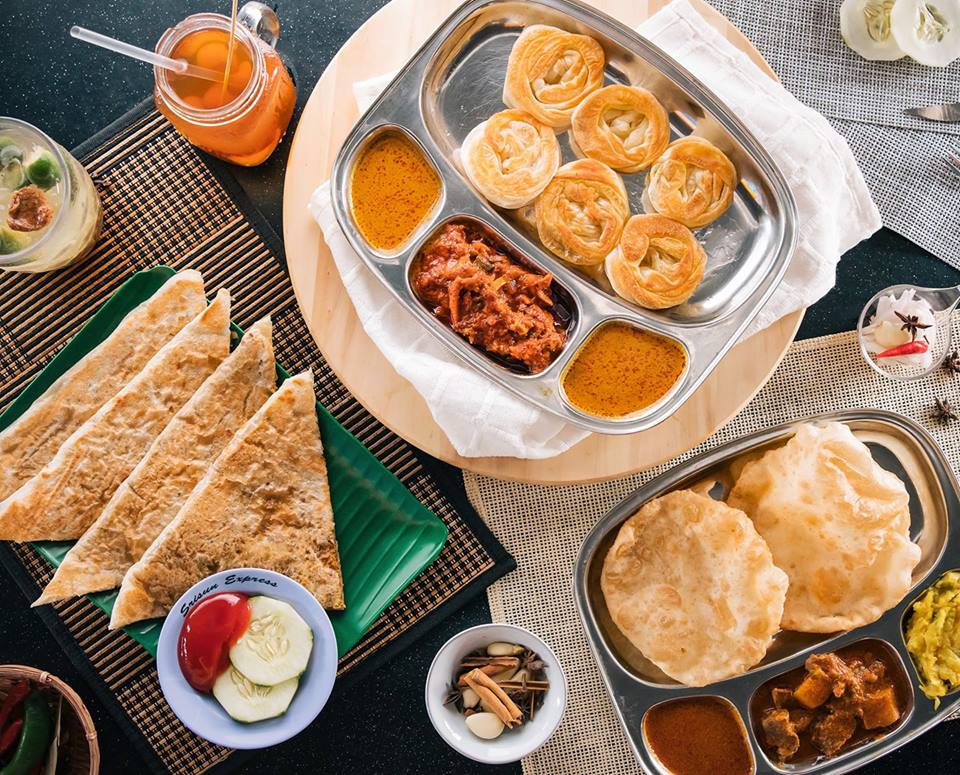 If your prata craving kicks in later into the night and Springleaf Prata Place is already closed, you can head down to Srisun Express instead– one of the best 24/7 hour supper places in Singapore. With their extensive menu that encompasses dishes from Indian, Thai, Malaysian and local cuisines, you're bound to find something you like. This includes unique dishes like Masala Buffalo Wings, Nutella Prata and Yakult Fruit Juices.
Address: 56 Serangoon Garden Way, S(555952)
Opening Hours: 24/7
Check out other locations here
6. Chong Pang Nasi Lemak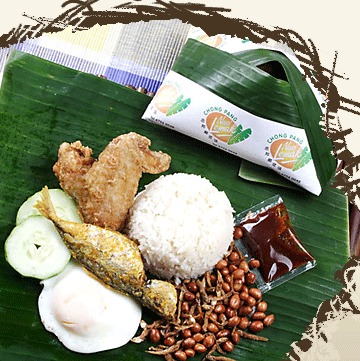 It could've been anywhere else in Singapore but there's only one place to go when you get that insatiable craving for Nasi Lemak. Nestled away in Yishun, Chong Pang Nasi Lemak is one of the must-visit supper places in Singapore for the best Nasi Lemak. After all, nothing beats a plate of aromatic coconut rice served with sweet chilli sauce and crispy ikan bilis.
Serving hungry customers from 5pm to 7am the next day, there's never a bad time for their crisp chicken wings, spicy long bean and sambal brinjal. Over the years, they've received positive reviews from food writers and won "Top Winner of Channel U Yummy King Award" and "The Green Book Best Food Awards", proving the store's supper superiority.
Address: 447 Sembawang Road, S(758404)
Opening Hours: Daily, 5pm – 7am
7. Rochor Original Beancurd House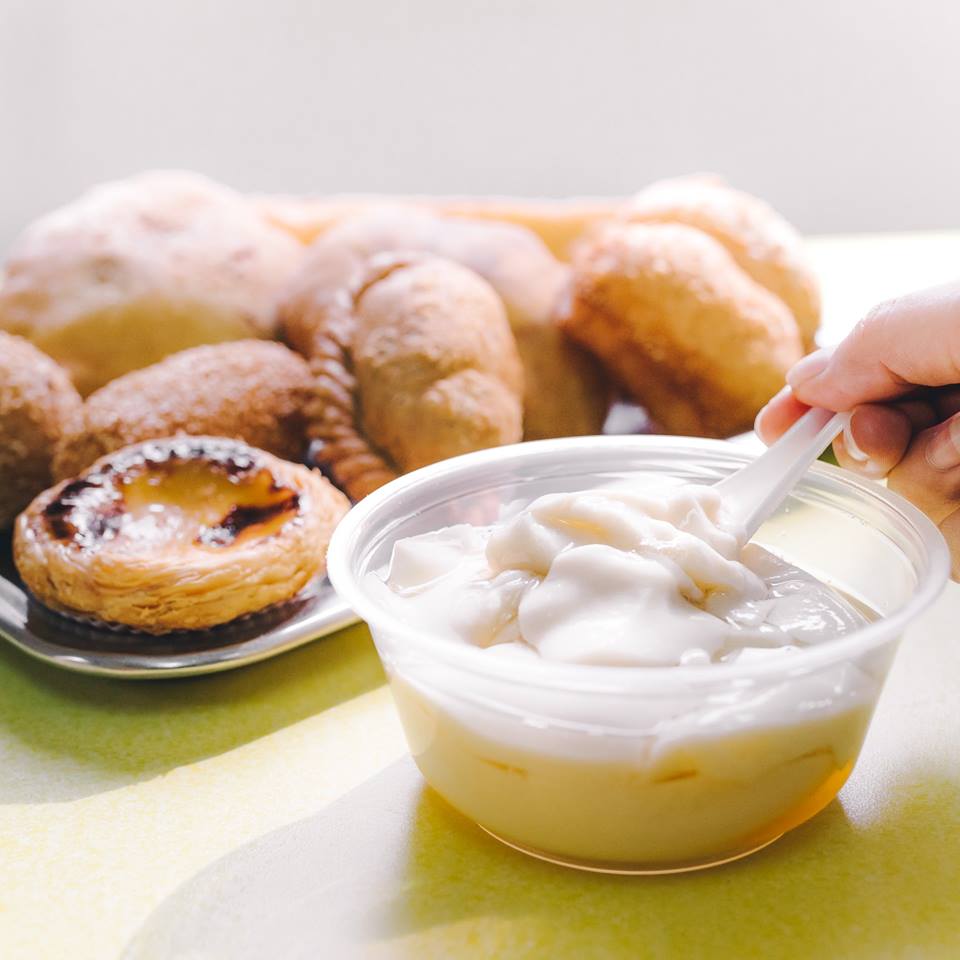 Rochor Original Beancurd House allows you to have a bowl of silky smooth beancurd in the wee hours of the morning — perfect for those who don't want to overindulge. Each mouthful is rich in soya bean and is accompanied by a refreshingly sweet syrup. You also wouldn't want to miss out on their rich Portuguese egg tarts. Request to heat them up to best savour their buttery and eggy goodness!
Address: 2 Short Street, S(188211)
Opening Hours:
Mon – Thurs: 11am – 1am
Fri: 11am – 3am
Sat: 12pm – 3am
Sun: 12pm – 1am
8. Char Grill Bar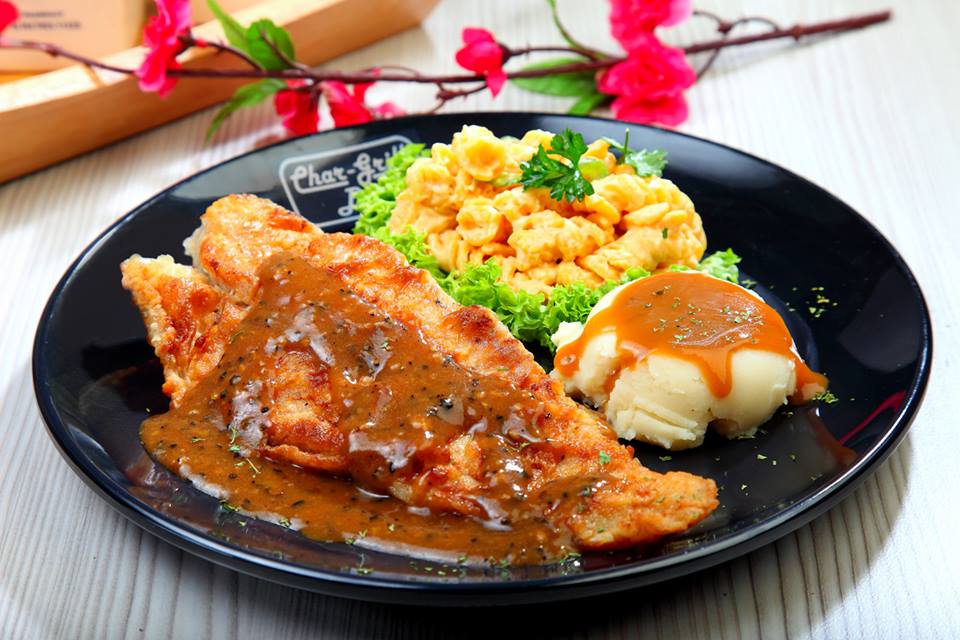 Western cuisine more of your jam? Dubbed as the late night Astons, Char Grill Bar provides fuss-free Western food for all night owls in Singapore! Creating a distinctive brand for itself with a kiosk concept and value-for-money dishes, you won't be disappointed with this supper place in Singapore. Additionally, Char Grill Bar's menu provides a staggering variety of over 60 delicious items at affordable prices, ensuring Western food fans will always be spoilt for choice!
Address: 25 Lorong Liput, S(277735)
Opening Hours: Daily, 11.30am – 2.30am
Check out other locations here
9. Tang Tea House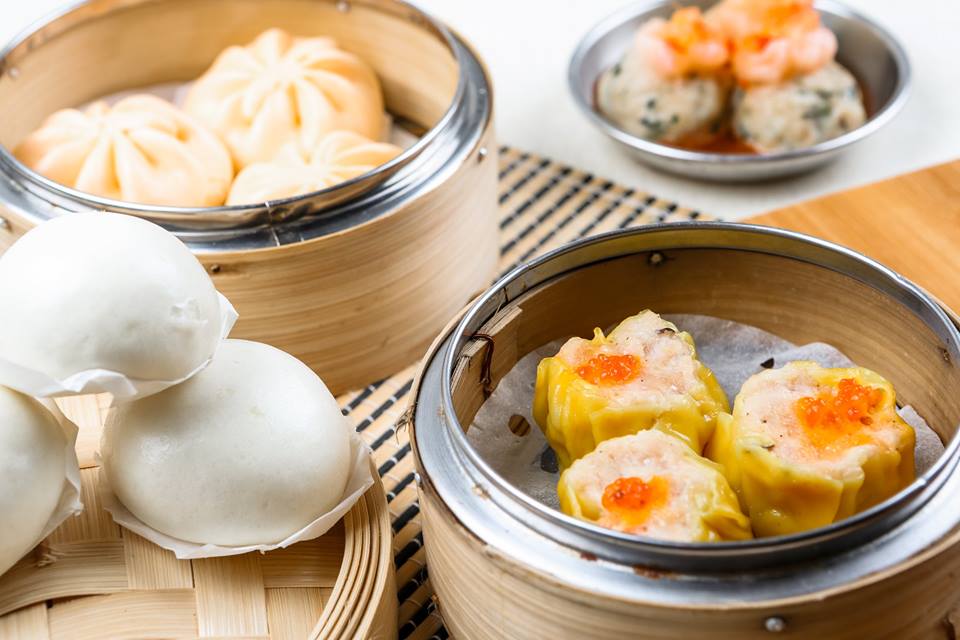 Craving a fix for glorious dim sum but don't want to join the queue at Swee Choon or hustle for seats at 126 Wen Dao Shi? Tang Tea House is a viable alternative when it comes to dim sum supper places in Singapore! Offering a healthy selection of halal homemade dim sum and zichar dishes, you don't need to worry about variety when having supper here. With their exceptional service and quality dim sum, you'll have no issues indulging in your favourite Siew Mai, Har Gow and Tang Tea House' famous Molten Salted Egg Custard Bun.
Address: 242 Jalan Kayu, S(799466)
Opening Hours:
Sun – Thurs: 11am – 12am
Fri – Sat: 12pm – 2am
10. Quench! Bistro & Bar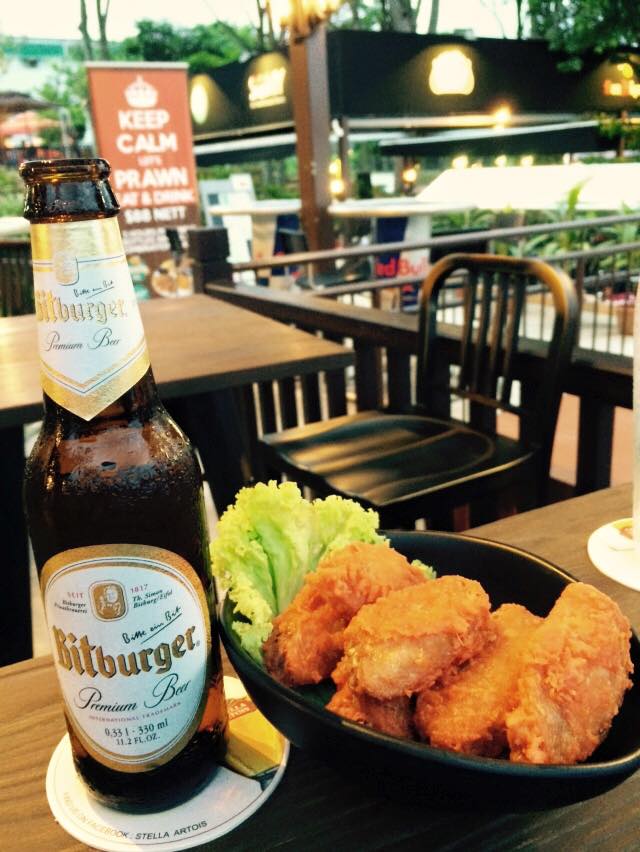 Supper places in Singapore can get really crowded. That is unless you head to the north for your late night supper! Located at the most scenic spot in ORTO, Quench! Bistro & Bar is a hidden gem in Khatib that oozes chill vibes.
An open concept bar with both indoor and alfresco seating, Quench allows you to take in the laidback kampong vibes and views of the prawning ponds. Enjoy some classic Western dishes or finger-licking-good bites, accompanied by a wide selection of beers and cocktails at extended Happy Hour prices! As the perfect place to kick back with friends and family after a long day, you won't regret being a regular at lesser-known supper places in Singapore like this one.
Address: Quench! Bistro & Bar, ORTO, 81 Lorong Chenchar, #01-10, S(769198)
Opening Hours:
Mon – Fri: 11am – 3am
Sat – Sun: 9am – 3am
11. Dai Lou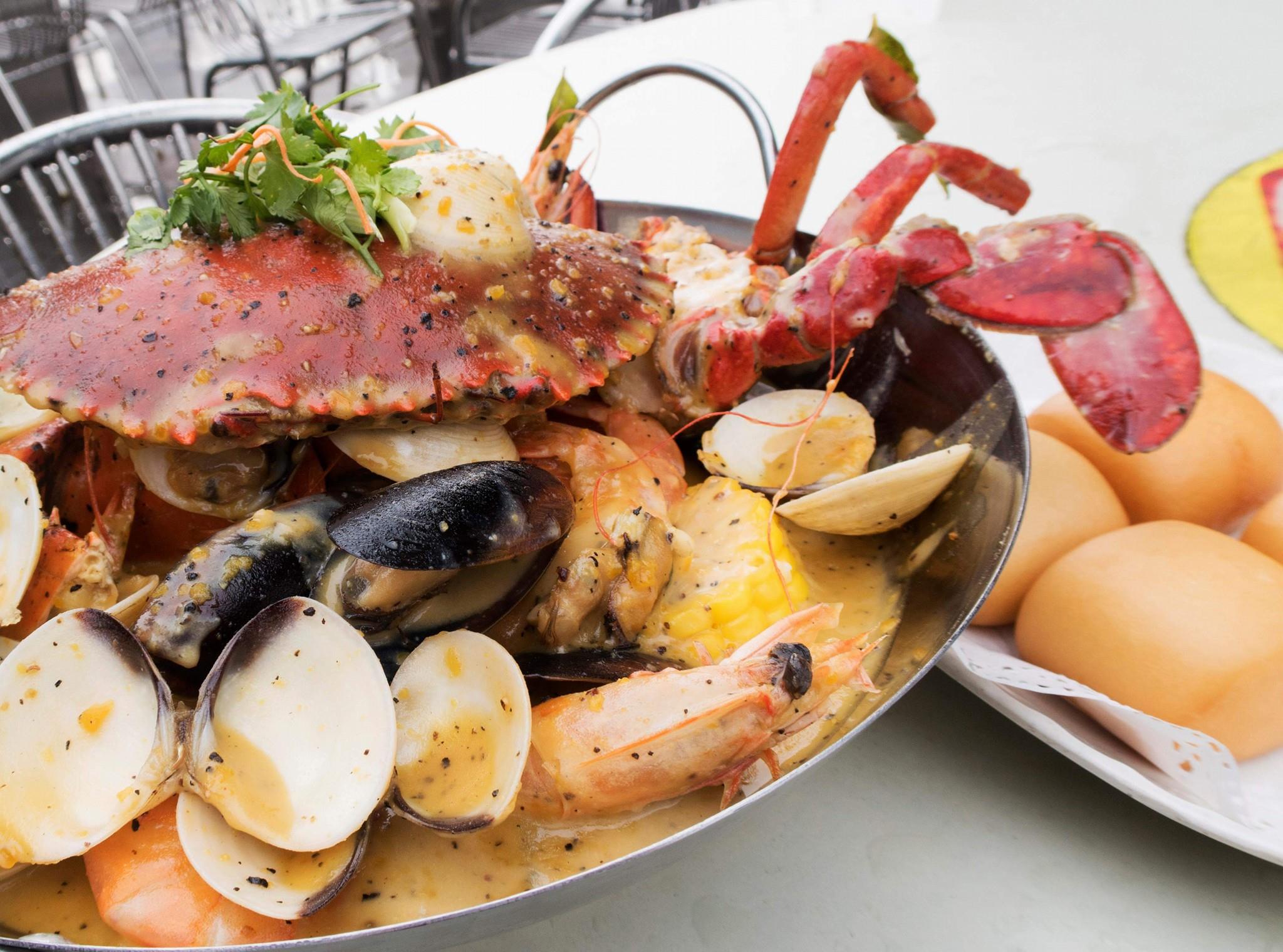 Earning a reputation as a quality Cantonese family-style restaurant, Dai Lou is well-loved by Punggol residents for their incredible zichar fare! When you pop by, make sure to check out notable delicacies like their Golden Sand Chicken (juicy chicken bits with chicken floss) and Honey Pork Cubes (deep fried pork pre-marinated in milk and honey).
If you're planning to head down in a big group , try Dai Lou's Money Bag! Similar to the famous New Orleans Stuffed Crab dish, Dai Lou hides goodies like clams and mussels in huge crabs to satisfy the hardiest of seafood lovers. Finished with black pepper and salted egg sauce, this signature dish will certainly satisfy your tummy better than most zichar supper places in Singapore.
Address: #01-0R, Marina Country Club, 11 Northshore Drive, S(828670)
Opening Hours: Daily, 12pm – 2am
12. Azmaya Honten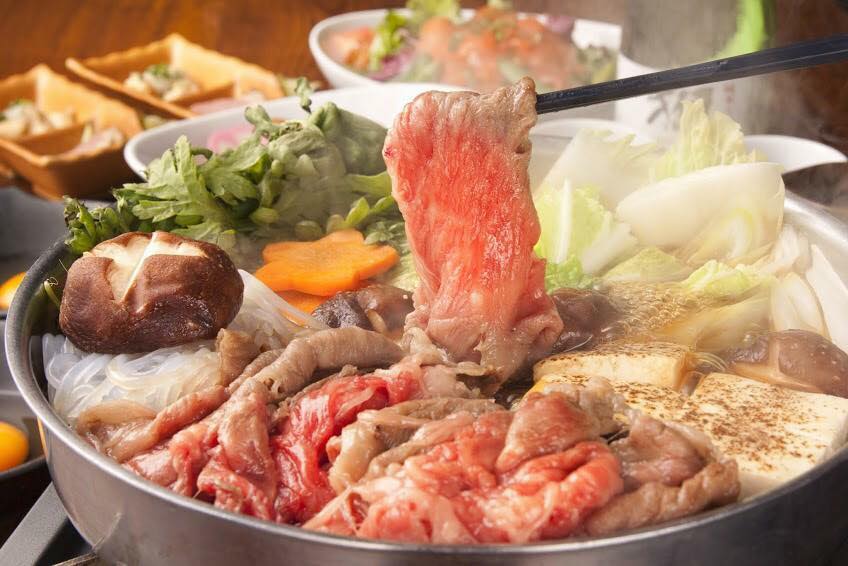 Tucked away in Cuppage Plaza, this underrated supper place in Singapore will send you to culinary heaven without costing an arm and a leg. With highlights like Spanish beef, Australian pork and shimeji mushrooms, there's a healthy spread of free-flow meat and vegetables to enjoy. Their amazing Japanese hotpot broths are also nothing to scoff at — you can choose from three soup bases that include mala, sukiyaki and shabu shabu. With Azmaya Honten's generous portions, you and your friends will leave feeling completely stuffed!
Address: Cuppage Plaza, 5 Koek Road, #03-24/29, S(229456)
Opening Hours:
Mon – Thurs: 6pm – 2.30am
Fri – Sat: 6pm – 4am
Sun: 6pm – 12am
13. Na Na Original Thai Food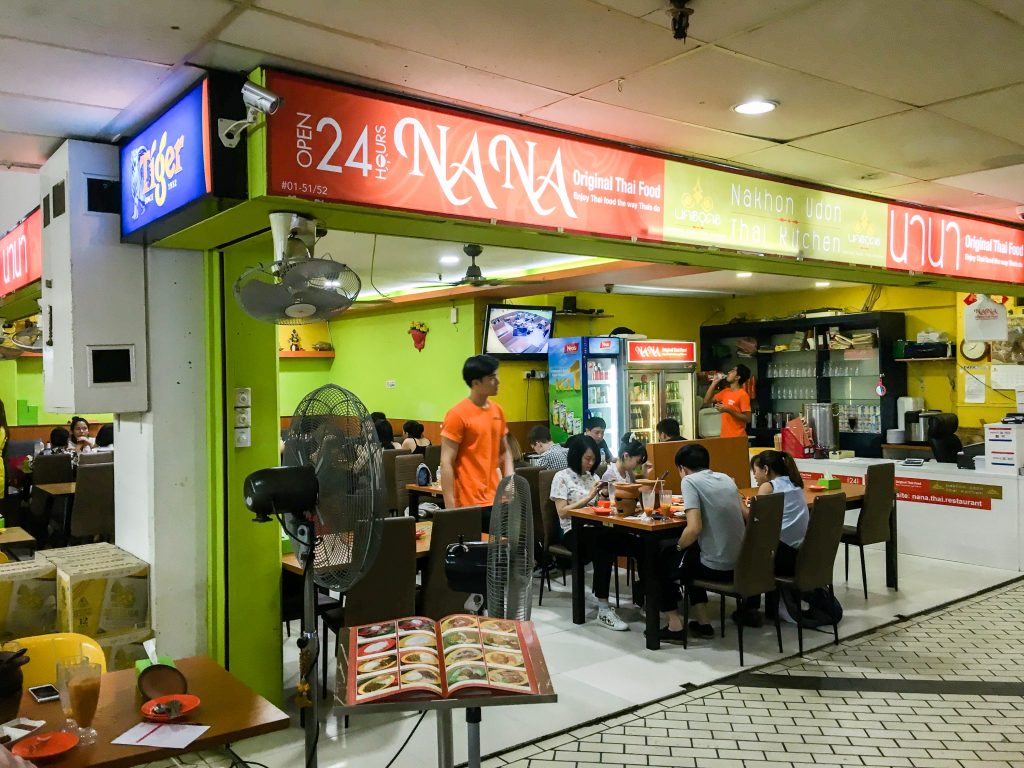 There's no better place to get your authentic Thai food fix than at Golden Mile Complex. With so many Thai restaurants available in this building, our recommendation is to check out Na Na Original Thai Food! Providing dishes like Stir-Fried Basil Pork and Tom Yum Seafood Soup, the food offered here is extremely flavourful and fragrant. Even Thai folks come here to have a taste of Na Na's authentic Thai dishes!
Huge Thai food lover? Visit Na Na's and more with our guide to Golden Mile Complex's Thai food!
Address: Golden Mile Complex, 5001 Beach Road, #01-51/52/66A, S(199588)
Opening Hours: Daily, 24/7
14. Chomp Chomp Food Centre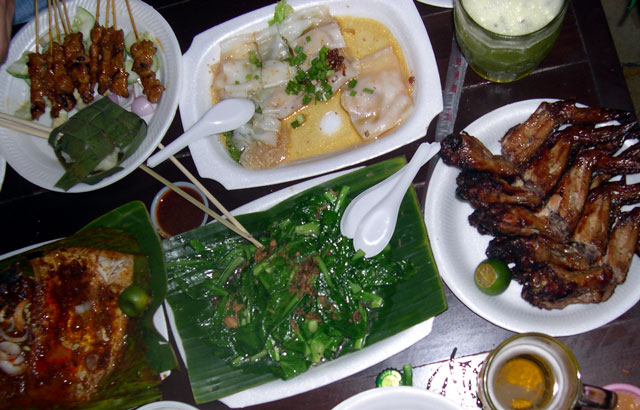 Few supper places in Singapore are more synonymous with late night feasting than Chomp Chomp Food Centre. Filled with fan favourites like Hokkien mee, sambal stingray and sugarcane juice towers, it's no wonder the place is regularly with foodies looking to get their fill on local delights! If you haven't visited the popular Serangoon Garden haunt in a while, you'll also appreciate how the renovations have improved overall ventilation, allowing you to relish in your supper without leaving smelling like barbequed chicken wings.
Address: 20 Kensington Park Road, S(557269)
Opening Hours:
Tue – Sun: 4pm – 12.30am
15. Señor Taco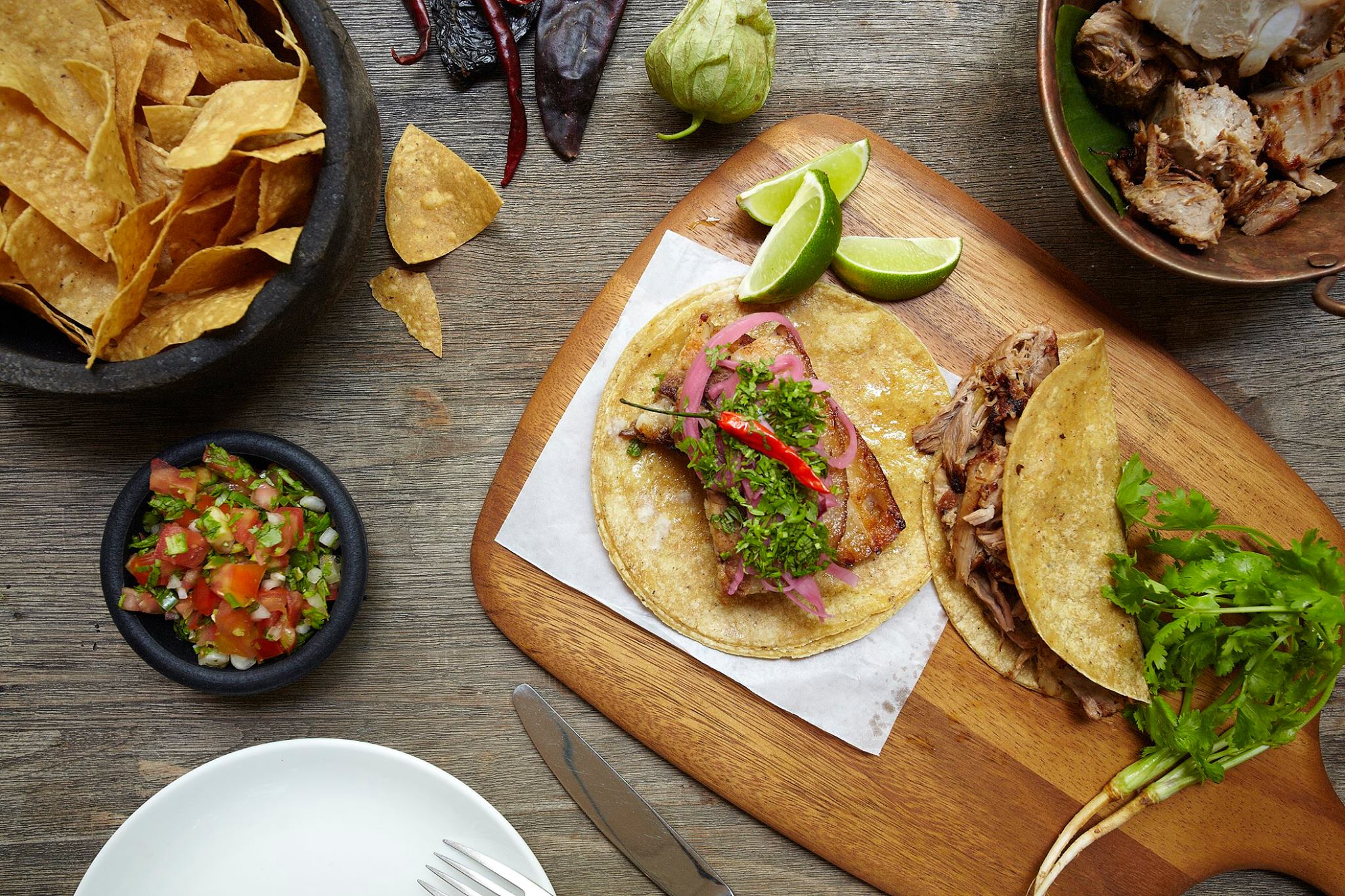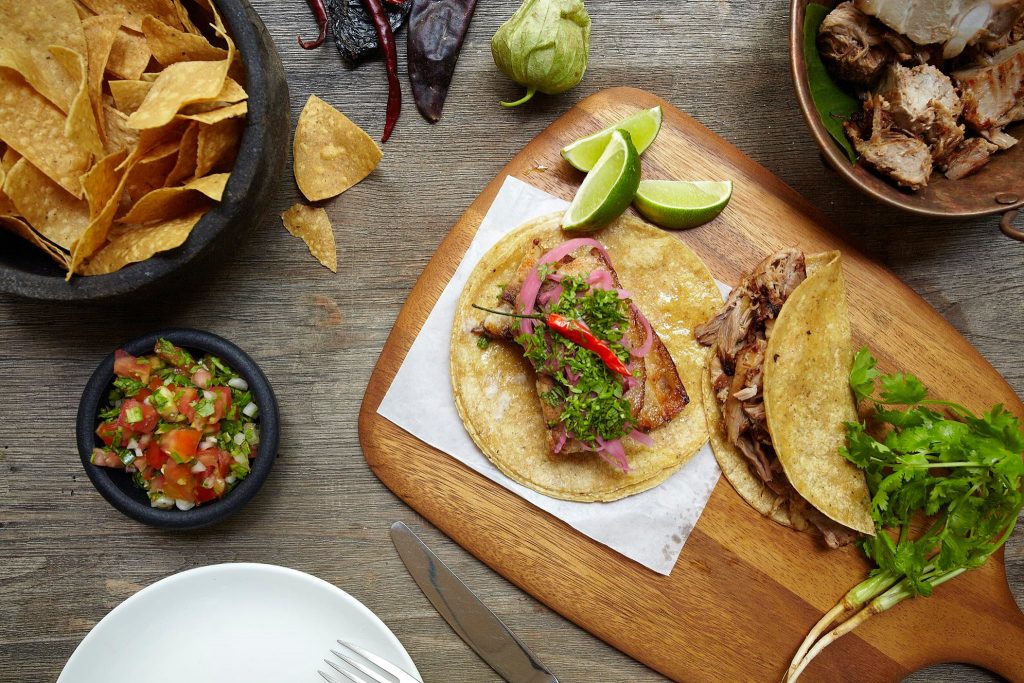 Who says supper has to be all about local fare and zichar? Located along the bustling walkways of Clarke Quay, Señor Taco has plenty of similarities with some of the best supper places in Singapore! Besides the rustic decor and live band, it's the food and drinks that take the spotlight here. Ranging from tantalising tacos to cheesy quesadillas, Señor Taco will definitely satisfy any fan of Mexican food. While you're there, make sure you order their tequila-rich margaritas to quench your thirst and keep the spice at bay!
Address: Clarke Quay, 3A River Valley Road, #01-07-A, S(179020)
Opening Hours:
Sun – Tues: 6pm – 1.30am
Wed – Sat: 6pm – 3.30am
Check out other locations here
Makan till full at these supper places in Singapore
Be sure to visit these supper places in Singapore on your late nights out ! Prefer the convenience of dining in? Browse our dining and delivery category for various deals! Or read our guide to food vouchers in Singapore so you can be the ultimate budget conscious foodie!
If you live in the east and are looking to expand upon your supper options, Jewel Changi Airport's food options might be a good bet. If you're an early riser, check out the best spots for Sunday brunch in Singapore instead!
---
New to Shopee? Get $7 off (min. spend $15) with code*: SUPPERSG
* TNC Applies. Valid for new users from 5 to 12 Aug only.]]>