Video games have come a long way. They now boast sharp and realistic graphics coupled with complex storylines and fascinating special effects that keep gamers hooked for hours. However, that doesn't mean classic 8-bit games are out of demand. Refresh old memories and indulge in some good ol' retro fun with the following 8-bit games and retro game consoles!
1. Contra
Contra was undeniably one of the most iconic NES 8-bit games in the late '90s. Your main mission? To eliminate the alien warmonger who has deployed an army of soldiers, aliens and gun turrets to destroy you. As you advance further into this fast-paced shooting game, you get to play via the rear view which creates a sort of a 3D experience that's especially impressive for a retro game!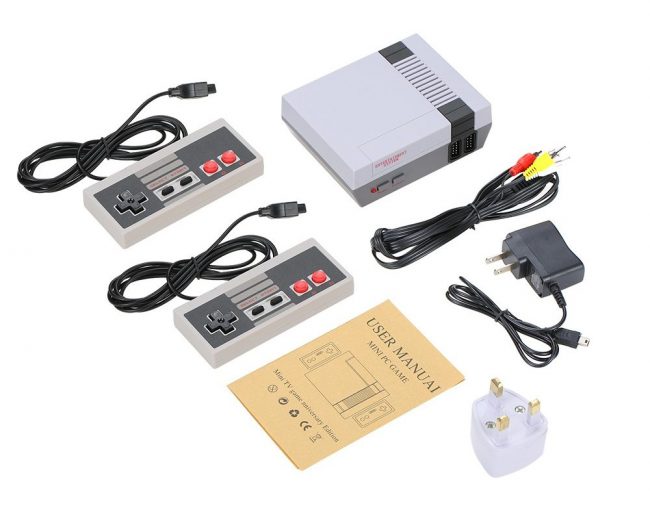 In an era where many popular 8-bit games had single player gameplay, Contra stood out to be one of the best and earliest co-op games many of us ever played. Today, you can team up with your best pal and fight your way through the enemy's defence via the Duo Player Retro Game Console (available on electronicityshop.sg). Besides Contra, you can enjoy more than 500 built-in games on the console. 
2. Rad Racer
https://www.youtube.com/watch?v=lfBXm8rux4Y
Rad Racer is an easy game to learn and get addicted to. This auto racing game takes you through different tracks across the world as you steer your way to first place. If competitive games are not your thing, you'll be glad to know that you don't have to beat your opponents but simply avoid them throughout the course. Although most 8-bit games don't have many eye-catching graphics to boast about, Rad Racer's charm lies in its exotic backgrounds — think the ruins of Athens, sandy beaches and mesmerising city skylines! 
3. Hogan's Alley
Test your shooting skills in Hogan's Alley, an exciting game that requires quick reflexes. The town's villains and innocent civilians are pictured as the targets in a shooting gallery. All you have to do is fire at the villains without missing a beat! If that's too boring for you, you can try other game modes such as the outdoor training ground and trick shot. In the latter mode, shoot tin cans into the air towards three different openings. Each opening has its own score, so be sure to challenge yourself to beat your highest record!
4. Super Mario Bros 3
Even if you were not born in the '90s, you'd have probably seen the Super Mario Bros 3 in action. This 8-bit game rose to fame for its versatile offerings, including thrilling mini-games, hidden secrets and lots of action. Besides the standard growth mushroom and fire flower power-ups, you can also don a racoon, frog or hammer brothers suit that comes with its own special powers to aid you in your quest.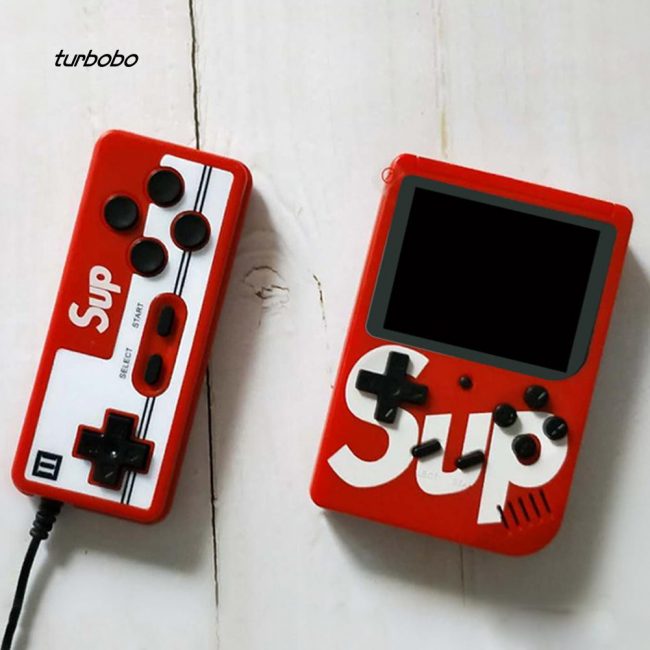 There's no better way to play this awesome game than on a retro game console. Pair up with a friend and beat the levels using the Sup Two Players Handheld Game Console (available on Turbobo). This portable retro game console contains 300 pre-installed 8-bit games as well as an extra gamepad so you guys can enjoy double the fun! 
5. Mega Man 2
Known as the best Mega Man game among fans, Mega Man 2 comprises all the fun elements of its predecessor along with several finetuned features to make things more challenging. As Mega Man, you're tasked to defeat all eight Robot Masters roaming your world. With each victory, you receive the Robot Master's weapon which can be used against other enemies. But watch out! Some weapons may end up strengthening your opponent instead! If you're looking for action-packed 8-bit games, Mega Man 2 is one you don't want to pass on!
6. Chuckie Egg
You don't have to wait till Easter to get engrossed in the simple yet hard to master gameplay of Chuckie Egg. In this 8-bit game, you control Hen House Harry who's on a mission to collect all the eggs in every map. Climb ladders and cruise platforms if you must but remember to avoid the ferocious patrolling hens that'll give you instant death with a single peck! 
7. Pac-Man
Remember those times in arcades where gamers clamoured around the Pac-Man machine? With the 8-bit game, you now get to play anytime, anywhere. In the game, you play as Pac-Man, who needs to avoid the ghostly enemies that are out to stop him from devouring all the pellets in the maze. Remember to eat the fruits that appear in the middle of the map to rack up a higher score!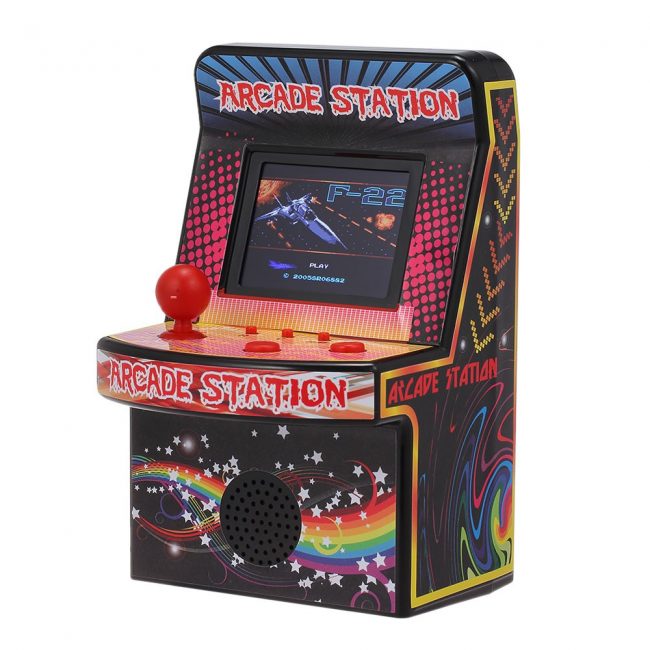 Want to reminisce the fun times you had playing Pac-Man in arcades? Get yourself a Portable Retro Arcade Machine (available on electronicityshop.sg) then! This retro game console comes with 240 classic 8-bit games and even has a functional joystick for easy control! We think this will make a great gift for your gamer boyfriend too! 
8. The Legend Of Zelda
The Legend Of Zelda is a famous series that has evolved so much it's now on Nintendo Switch with the latest title, The Legend of Zelda: Breath of the Wild (available on PeppKouri). But hold up! While the new releases showcase high resolution graphics and improved game interface, nothing can replace its original title. As the first 8-bit game with a battery save, The Legend Of Zelda features free-roaming non-linear gameplay that keeps you on the edge of your seat. It takes you on a long adventure to explore hidden dungeons and conquer different maps. The lack of clues and directions add on to its mysterious atmosphere, keeping you engrossed for hours on end. 
9. Tetris
When we think of 8-bit puzzle games, the first title that pops into our heads is Tetris. Released in 1984, this retro game needs no introduction. The gameplay is so straightforward that it manages to stay relevant even after more than 30 years. In Tetris, your only duty is to stack falling tetrominoes to form lines that would reward you with points. The higher your level, the faster the tetrominoes fall. Keep up with the pace and develop your own strategy to clear the completed lines quickly!
10. Space Invaders
Like Tetris and Pac-Man, most people have heard of or played Space Invaders at least once in their lifetime. But what really makes the game so special till today? Created in the '70s before the internet was available, Space Invaders remains an all-time favourite thanks to its basic controls and foolproof concept. It's an addictive game to play when you want to kill time because to win, you just need to fire at the hovering aliens till they're completely destroyed!
11. Adventure Island
If you're a fan of Mario, you'd find Adventure Island fairly similar and easy to pick up. The gameplay isn't anything new — you basically run through each level dodging obstacles and collecting eggs which may reveal useful weapons to get you through the stage. However, things get a little complicated later when extraordinary power-ups are made accessible to you. There's a fairy that grants you temporary invincibility and a skateboard that increases your speed and defence. On top of that, the main protagonist, Master Higgins, will die from exhaustion if he doesn't consume the hovering fruits in time. So hurry, before it's too late!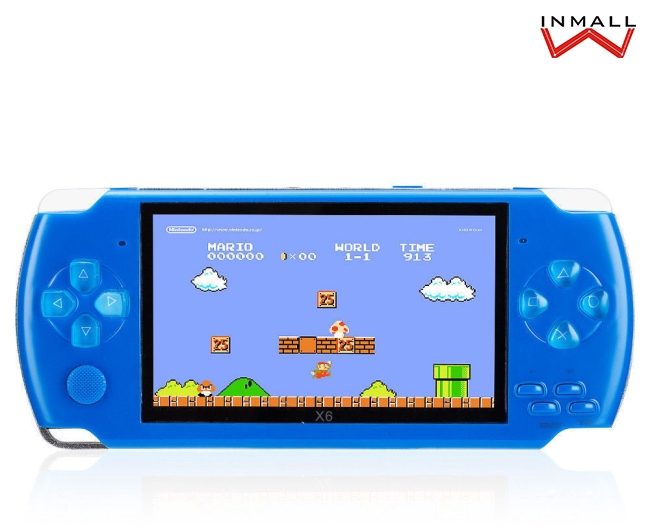 Enjoy Adventure Island and 1000 other 8-bit games on-the-go with 4.3 inch Handheld Game Console (available on winmall). Inspired by the PlayStation Portable (PSP), this console has both directional keys and an analog joystick to accommodate to different types of gamers. What sets it apart from other retro game consoles is its ability to store up to 8GB of data. This means you can also play videos, music and even read an e-book on this device! 
Craving for more 8-bit fun? Head on down to these arcades in Singapore to battle it out with your friends on old arcade machines! Alternatively, stay home and play these couple games with someone special. Once you're done, don't forget to check out our list of the best video games to try out.
---
New to Shopee? Get $7 off (min. spend $15) with code*: 8BIT
* TNC Applies. Valid for new users from 4 to 11 Aug only.