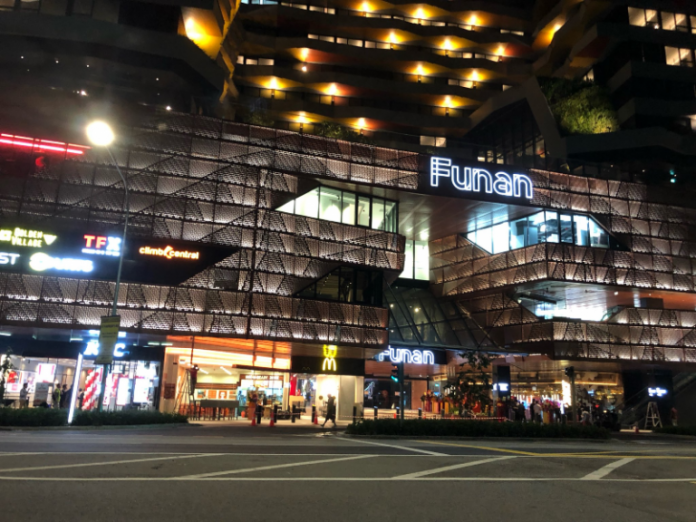 <![CDATA[
Highlights of the new Funan Mall
1. Singapore's first indoor cycling track

As one of the more unique additions to the new Funan Mall, Singapore's first indoor cycling track was built to encourage the mall's employees to cycle to work. In fact, the 200-metre indoor cycling track is an extension of the outdoor path along North Bridge road. While you won't be able to zip about due to imposed speed limits, it's certainly fun to leisurely cruise on your bike or PMD while following the motion-based LED light strip path!
Worried about working up a sweat? There are free showering facilities at the Bicycle Hub where you can park your ride and mend any damages with their repair and pump station.
2. Strengthen your grip with Climb Central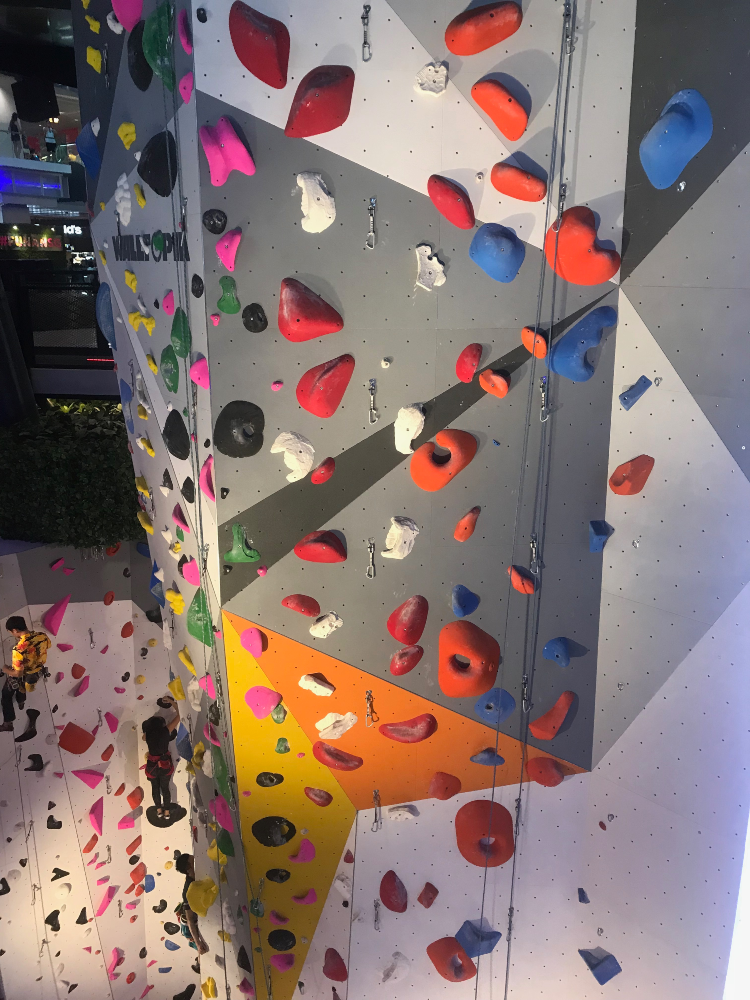 If you're looking to push yourself and channel your inner Spiderman, Climb Central's 15-metre rock wall will surely get your heart racing! Pegged as the largest rock climbing facility in CBD, there are more than enough lanes for you to climb freely. Put your arm and leg strength to the test as you scale incredible heights and attempt dynos to cross seemingly impossible gaps!
Looking to experience the thrills of bouldering and top rope climbing for yourself? A full day adult pass will set you back $32.
Unit Number: #B2-19, B2-21
Opening Hours:
Weekdays: 10-11pm
Weekends: 9am-10pm
3. Funan Mall's facility-packed rooftop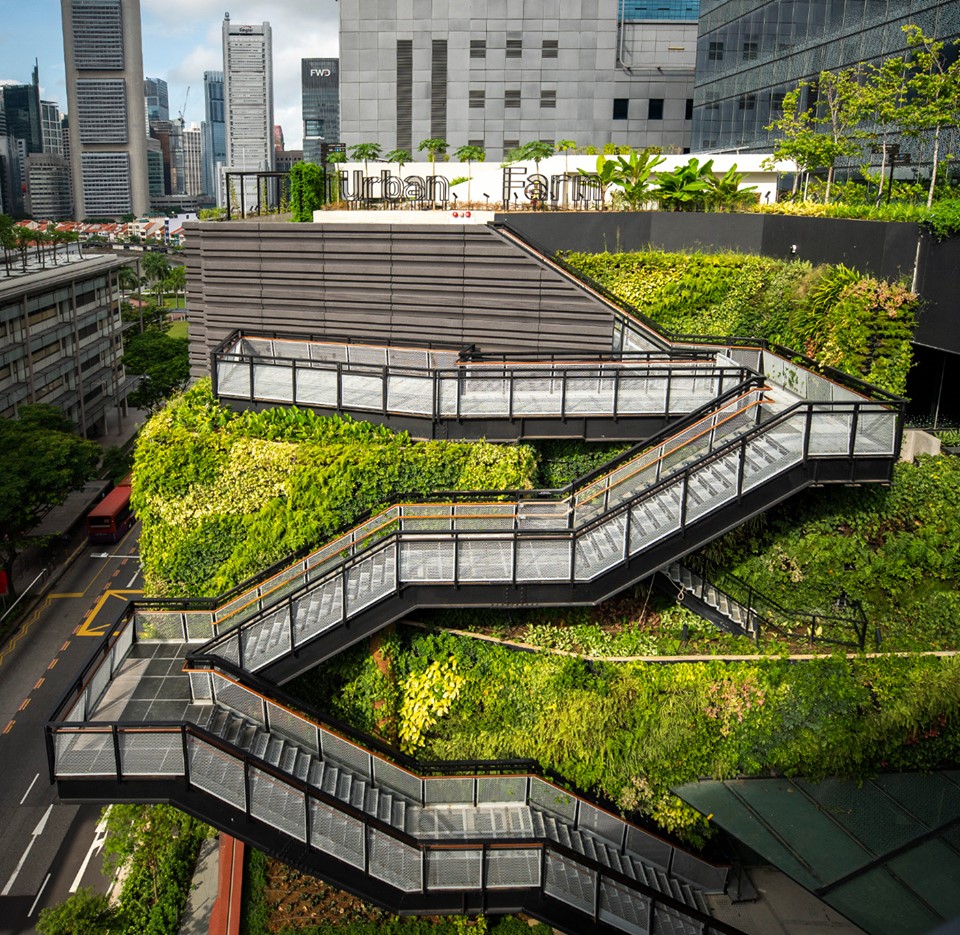 Featuring a captivating view of the CBD skyline and Marina Bay area, you'll find no shortage of ways to kick back and relax after a long day atop the new Funan Mall! Take in the light breeze while sitting on one of the many lounge chairs and garden swings or arrange a get-together at the BBQ pits.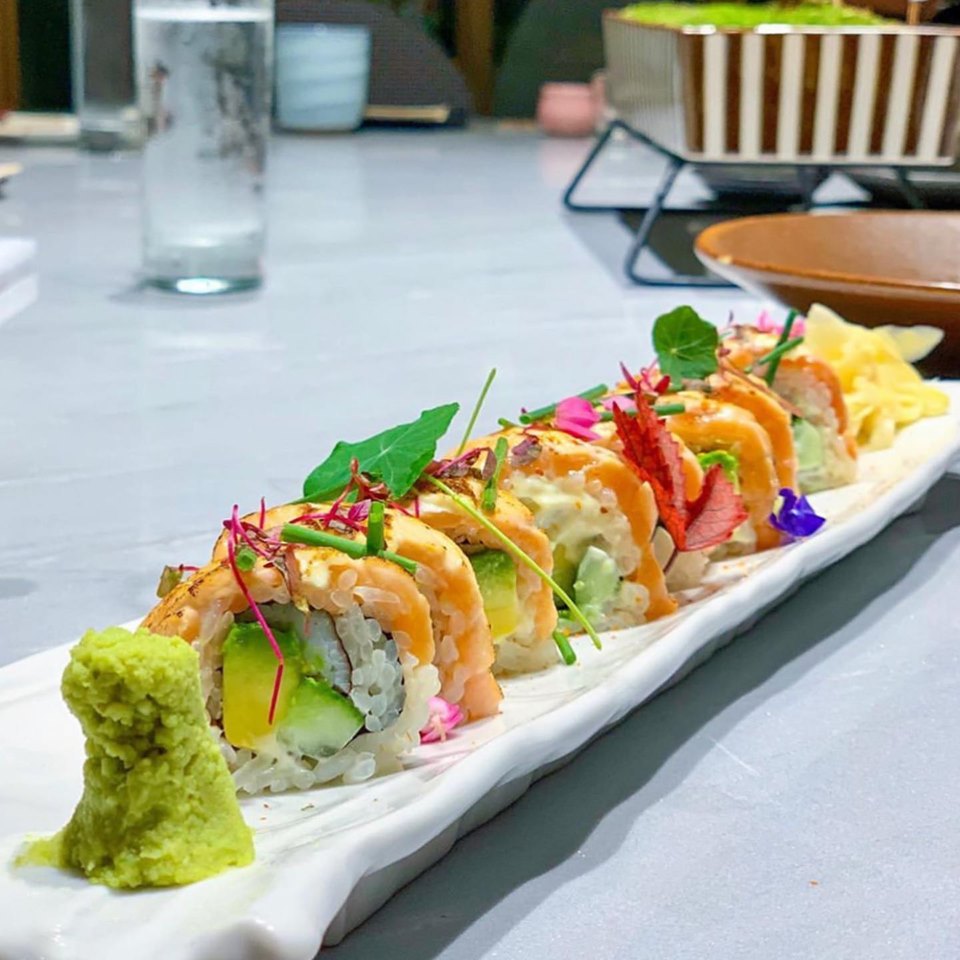 In a bid to advance the farm-to-table movement in Singapore, Edible Garden City has constructed an urban rooftop farm at the new Funan Mall. From freshly grown basil to butterfly pea flowers, these fresh ingredients are then used by restaurants like Noka to produce visually stunning and appetising dishes like Bara Chirashi and Sushi Moriwase.
4. Organise a game of football at The ARK
Nothing quite beats the experience of playing five-a-side futsal on a rooftop overlooking the civic district! Located right beside the Urban Farm, The Ark is the only futsal court in the CBD that brings after-work footy closer to you! Simply book the court online, head down to the new Funan Mall and follow the vending machine instructions to begin your session! 
With hourly charges of $60 on weekdays and $100 on weekends, it's a small price to pay for a game of futsal with a breathtaking view.
Unit Number: #07-37
Opening Hours: 8am – 11pm
Book your slot here
5. Cool experiential stores to cultivate your hobbies

Doubling down on the experiential aspect, the new Funan Mall grants visitors opportunities to learn all kinds of skills at the range of stores available. One such spot is the Nikon Experience Hub! As Nikon's first standalone outlet in Singapore, the place is a haven for photography enthusiasts given the sheer range of digital cameras and accessories on display. Keep your eyes peeled for their Nikon School workshops that aim to familiarise shutterbugs with Nikon's premium cameras as experts dish out handy photography tips.
Unit Number: #03-13
Opening Hours: Daily, 10am – 10pm
More into DIY crafts? Swiss sewing machine brand Bernina's new flagship store caters to those looking to explore the world of crocheting and cross-stitching! With sewing workshops in the pipeline and machine rental services currently available, sky's the limit if you're attempting to start on a DIY project.
Unit Number: #03-K03
Opening Hours: To be announced
6. Finger-lickin' good eateries

Starving after participating in all the intense activities the new Funan Mall has to offer? Fill your tummies at the plethora of F&B stores! With close to 80 options, you'll surely be spoilt for choice. Look out for old favourites like Carl's Jr. and LiHO among new stores like Afuri and Milksha 
Any ramen fan will definitely find Afuri familiar. With fans claiming that no Japan trip is complete without a visit there, it's safe to say hype for their signature Yuzu Shoyu Ramen is at an all-time high! Each bowl packs a flavourful chicken-based shoyu broth that's refreshing and light on the palate. Definitely try this dish if you're growing used to the richness of tonkotsu broths!
Unit Number: #B1-29
Opening Hours: Daily, 11.30am – 9.45pm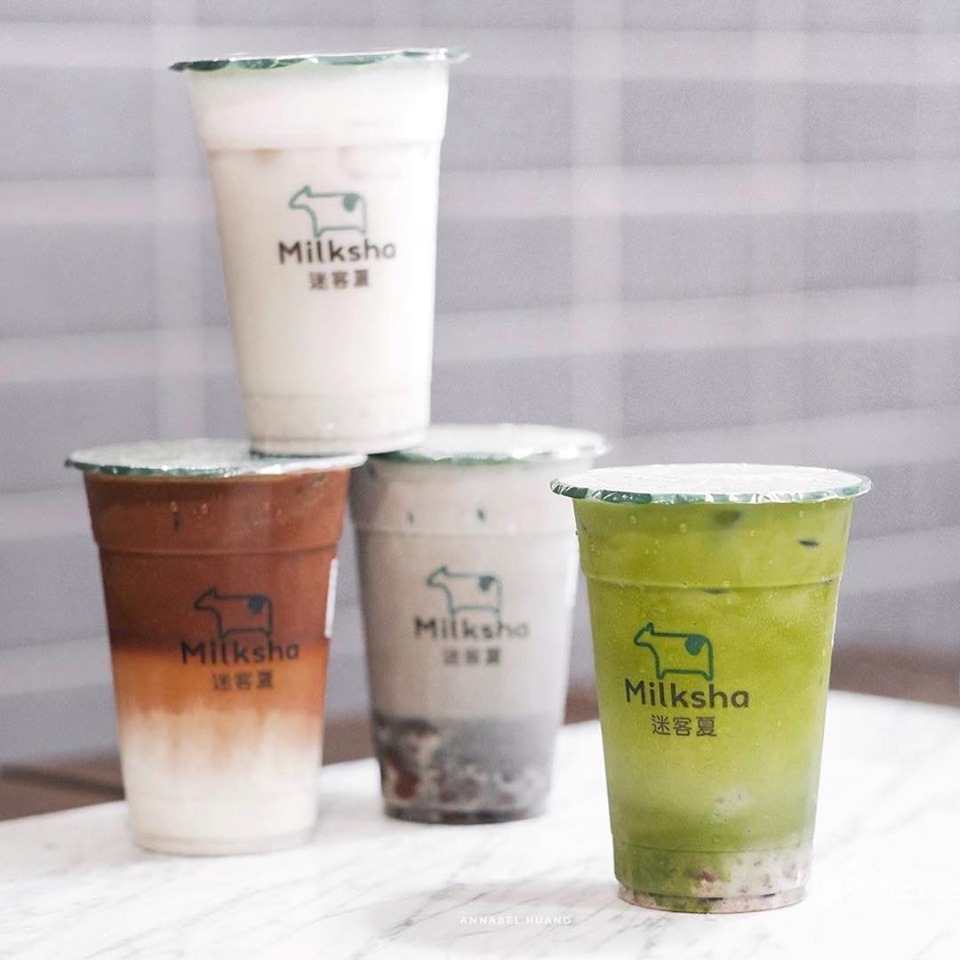 Snubbing preservatives and artificial colourings in favour of ingredients air-flown from Taiwan and 100% natural fresh milk, Milksha spares no expense in ensuring customers get the best bubble tea possible! It's no wonder it was voted Taiwan's leading bubble tea franchise by local undergraduates. 
Their Azuki Matcha Milk and Fresh Taro Milk come highly recommended as the former gets the earthy and milky flavour balance perfect while the latter is prepared with imported taro from Dajia in Taiwan!
Unit Number: #02-K07
Opening Hours: Daily, 11am – 10pm
7. Golden Village's new seating concepts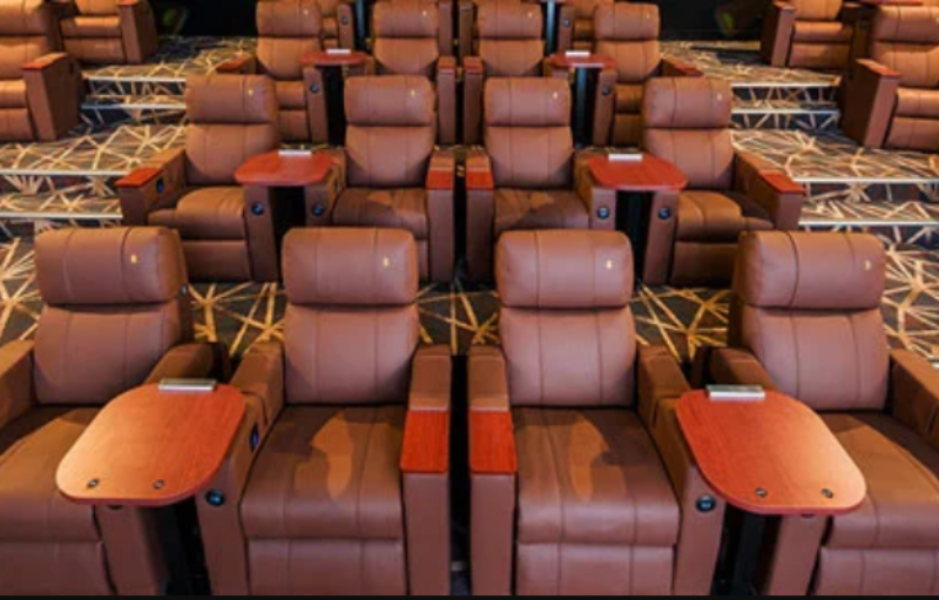 With their newest multiplex at the new Funan Mall, Golden Village debuts two new seating concepts to give moviegoers even more ways to enjoy their films! 
Ever wanted to experience GV Gold Class without burning a hole in your pocket? Gold Class Express scales down the pricing without compromising on the premium movie experience! You'll still enjoy the same plush leatherette recliners with snacks in hand. The only difference is you pre-order your food and drinks instead of having someone wait on you.
For regular movie-goers looking for something additional, check out the Deluxe Plus hall. With leather seats that come with lumbar cushioning support and reclining backrests, you'll never complain of back pain after a movie again! The seats even have USB ports so you can conveniently charge your phone while enjoying the show.
Unit Number: #05-01

8. GamePro's dedicated Esports Hub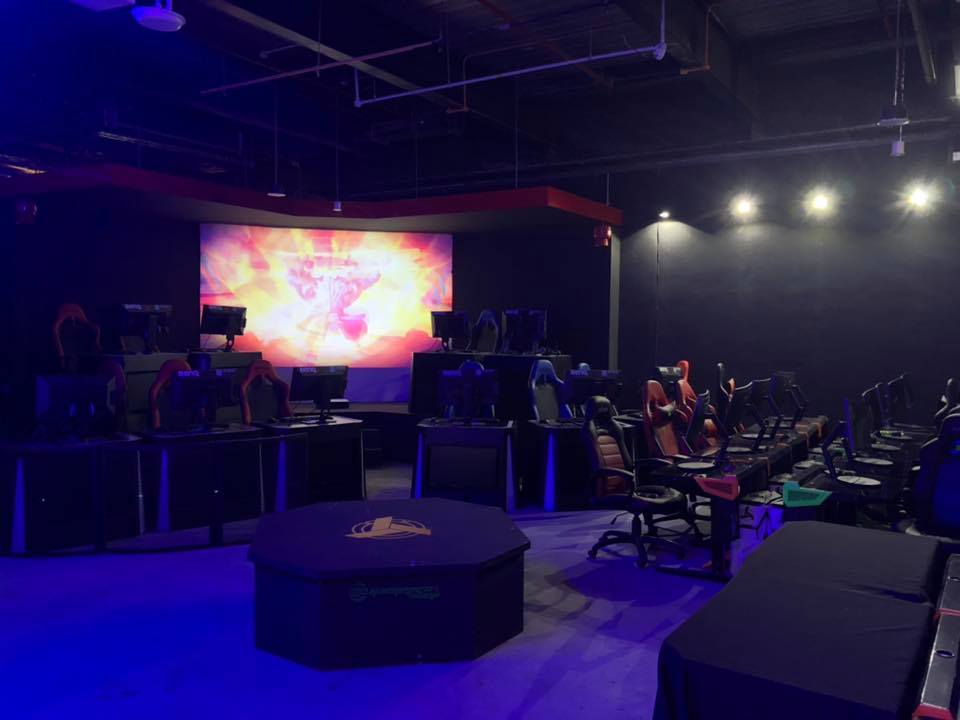 Unless you've been living under a rock the past decade, you'll know that Esports is one of the fastest growing industries today! Thus, the new Funan Mall pays homage to its IT roots by dedicating a zone for this professional sport. Helmed by local retailer GamePro, the all-new Esports Hub will allow gamers to spectate and participate in Esports tournaments. Expect to cheer on your favourite players and teams as they vie for trophies and prizes.
Unit Number: #03-15
Opening Hours: Daily, 11am – 9pm
9. Funan's high tech additions

Nothing kills the mood more than circling shopping mall carparks looking for empty lots. Thankfully, the new Funan Mall has a smart car parking system that allows for easy entry and navigation.
Using the CapitaStar app, you can conveniently reserve a parking space prior to arriving. Moreover, if you've forgotten where you parked, the carpark's wayfinding feature will help locate your lot. Ultimately, it's these smart additions that make visiting the new Funan Mall a seamless experience!
Funan Mall
Address: 109 North Bridge Road, S(179097)
Opening Hours: 10am – 10pm 
Endless entertainment at the new Funan Mall
With a myriad of creative displays and 'Tree of Life' that provides retail pods for pop-up stalls and workshops, there's plenty to anticipate at the new Funan Mall. Here's to hoping we won't see another three-year hiatus!
Meanwhile, take your chances with the crowd at Changi Airport with this guide to the best Jewel Changi Airport food options! Also, if you're intending to spend an entire day out, keep your phone charged with the best power banks on the market.
---
New to Shopee? Get $7 off (min. spend $15) with code*: NEWFUNAN
* TNC Applies. Valid for new users from 10 to 17 July only.]]>
Facebook Comments