<![CDATA[From a breathtaking indoor waterfall to gigantic indoor forests, Jewel Changi Airport has it all when it comes to wondrous sights and attractions. You'd probably be hungry too after exploring the over 100,000 square-metre complex. Thankfully, there's a wealth of Jewel Changi Airport food options! Check out seven of the best dining options that have made Singapore their home for the very first time.
Must-try Jewel Changi Airport food outlets that are new in Singapore
1. Shake Shack
[caption id="attachment_26834" align="aligncenter" width="960"]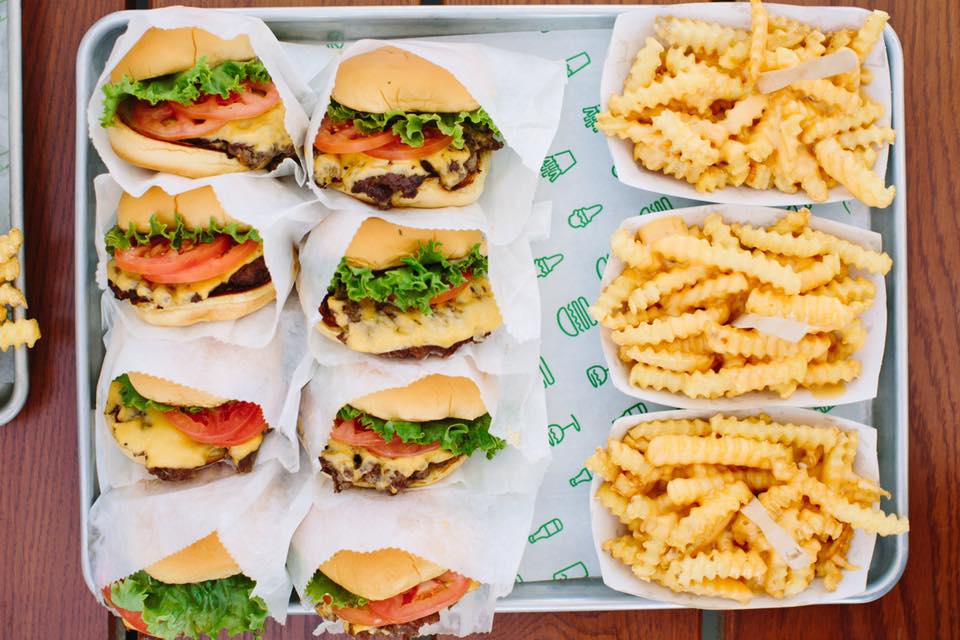 (Credit:
Jewel Changi Airport
/ Facebook)[/caption]
Joining the ranks of Jewel Changi Airport food, the Shake Shack phenomenon has finally come to Singapore! Although you'd normally expect chains to experience quality control struggles, it's astonishing how consistent the staff morale and good vibes are . From long queues that stoke anticipation to finally being served and taking that first bite, you can't ignore the palpable sense of excitement each time you enter Shake Shack, regardless of which outlet you visit worldwide!
Service aside, it's the menu that steals the show here! From looks alone, the ShackBurger proves that less is more — serving a deceptively simple cheeseburger that's packed with flavour. Bite deeper and you'll find a juicy 100% Angus beef patty that's seared with a slight char. Combine this with a potato roll and ShackSauce and you have a creation that perfectly captures the old-school American cheeseburger profile. Also, make sure you try out the Pandan Shake that's unique to Singapore!
Huge fan of burgers? Make sure to check out some of these other
burger places in Singapore
!
Unit Number:
#02-256
Opening Hours:
Daily, 10am – 10pm
2. A&W Restaurants
[caption id="attachment_26916" align="aligncenter" width="801"]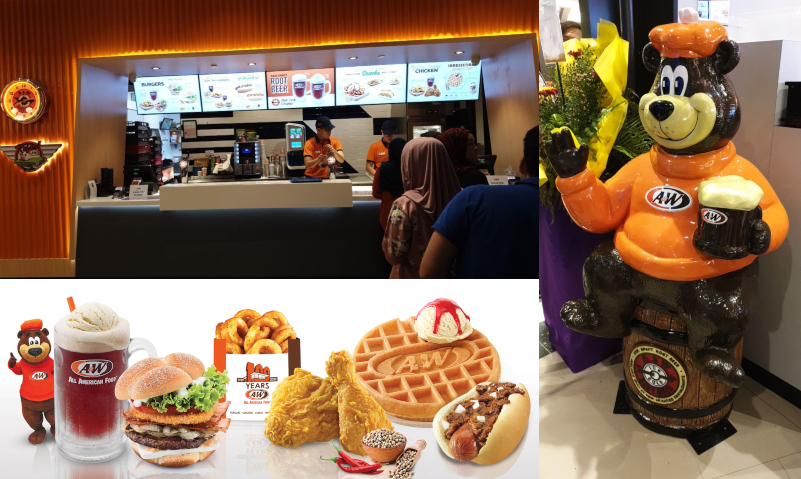 (Credit: Bryant Tay,
A&W Singapore
/ Facebook)[/caption]
If news about A&W's return as part of the Jewel Changi Airport food lineup brings back memories of ice cream waffles and frosted A&W mugs, you should definitely visit their new flagship outlet! Outfitted with the same rustic orange colour scheme and vintage neon signs, A&W is committed to delivering tasty food with a side of nostalgia. Despite a 16 year absence, the food's as good as we remembered, returning with classics like root beer floats and Coney Dogs.
The Cream Cheese Burger is a must-try at this
fast food restaurant
! Previously only available in Okinawa, the experimental burger was a smash hit in Japan and has made its way to our sunny shores. Featuring savoury ingredients like deep fried cheese and beef bacon strips, the tartness of the cream cheese slab acts as a much-needed buffer that provides some contrast to the overall meatiness.
Unit Number:
#B2-209
Opening Hours:
24/7
3. Yun Nans 云海肴
[caption id="attachment_26831" align="aligncenter" width="960"]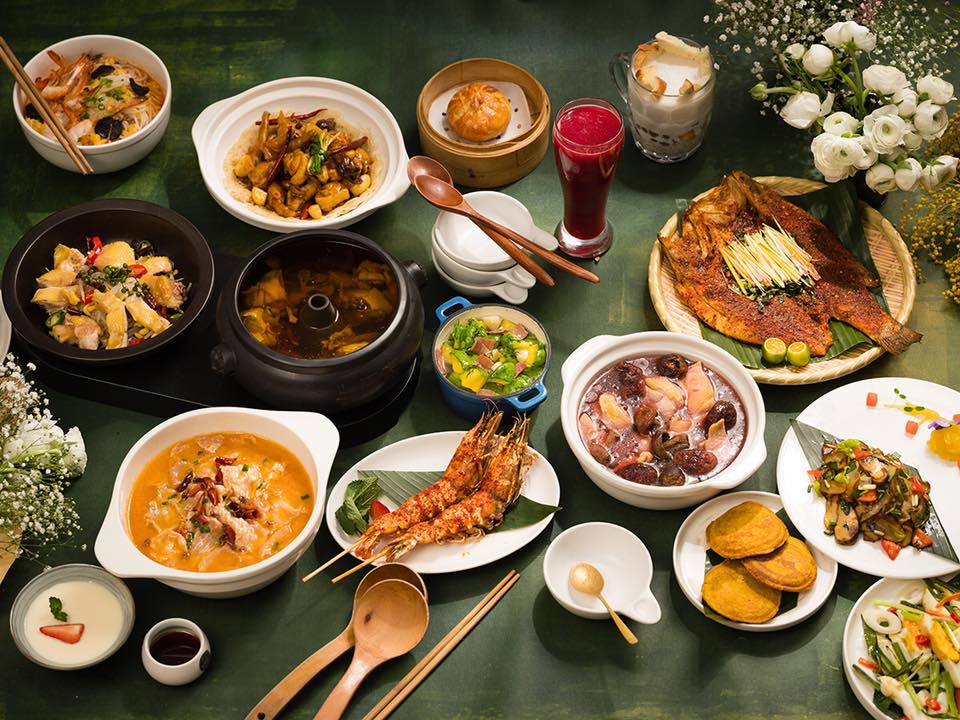 (Credit:
Yunnans 云海肴
/ Facebook)[/caption]
You can also find some of the best Chinese cuisine among Jewel Changi Airport food options! With over 100 restaurants in China, this flagship outlet is Yun Nan's first foray into the overseas market and does a fantastic job of showcasing the uniqueness of Yunnan cuisine! From Egg Salads that include mangoes to flash fried Porcini Mushrooms, the varied menu will surely leave you spoilt for choice as you sample the best of what Yunnan cuisine has to offer.
Ever prepared soup using only steam? With only 108 pots served daily, their signature Steamed Pot Chicken Soup (气锅鸡) is a must-try for herbal soup lovers and anyone new to Yunnan cuisine! Brewed only with steam, the rigorous process can take up to four hours as the black feet chicken meat is pressure-steamed to perfection. The result is a fragrant, tonic-filled broth that's nourishing and delicious without being overly salty.
If you're more of a spicy food lover, make sure to browse through our guide on the
best Sichuan restaurants in Singapore
!
Unit Number:
#02-217
Opening Hours:
Daily, 10am – 10pm
4. Pink Fish
[caption id="attachment_26828" align="aligncenter" width="600"]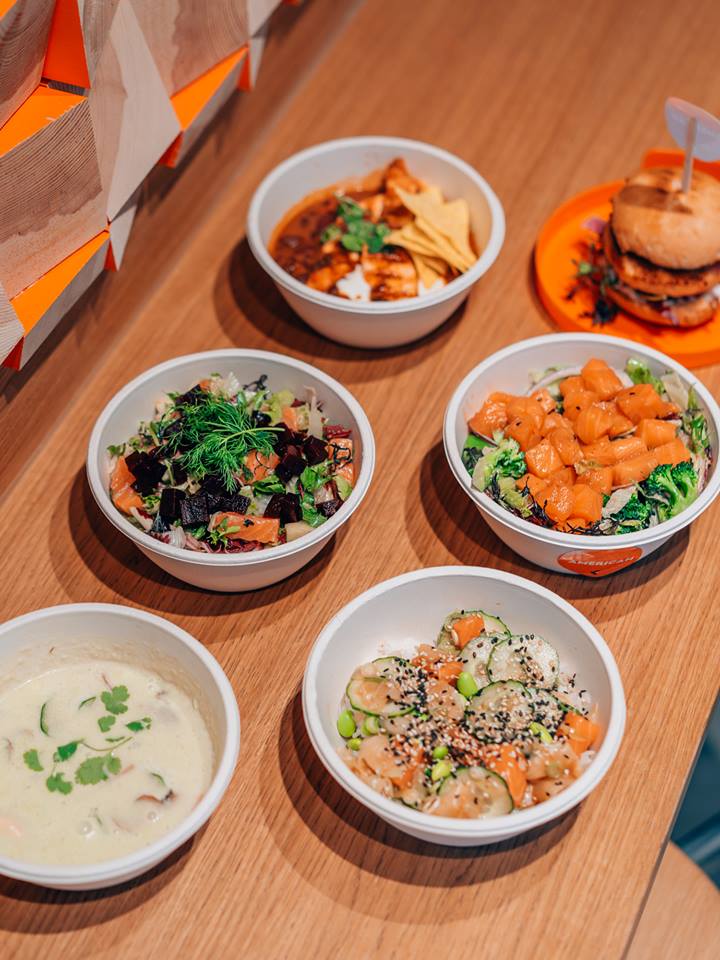 (Credit:
Pink Fish Singapore
/ Facebook)[/caption]
Differentiating itself from other Jewel Changi Airport food options, Pink Fish is a one-of-a-kind Norwegian brand that champions green living and clean eating! It does so with eco-friendly measures and natural farming methods to minimise their carbon footprint and wastage. While salmon isn't something Singaporeans commonly associate with fast food, Pink Fish hopes to change this by introducing its eclectic range of salmon-based soups and burgers for foodies constantly on-the-go!
Wearing its Scandinavian influence on its sleeve, Pink Fish features Norwegian salmon in all of the menu items. If you could only have one, we'd recommend going with the Asian salmon soup. Marrying the best of Asian and Nordic ingredients, the creaminess and heat of the green curry complements the richness of the fresh salmon while the coriander and lime garnish rounds up the flavours nicely with some added zest.
Unit Number:
#B2-261/262
Opening Hours:
Daily, 10am – 10pm
5. JW360°
[caption id="attachment_26913" align="aligncenter" width="800"]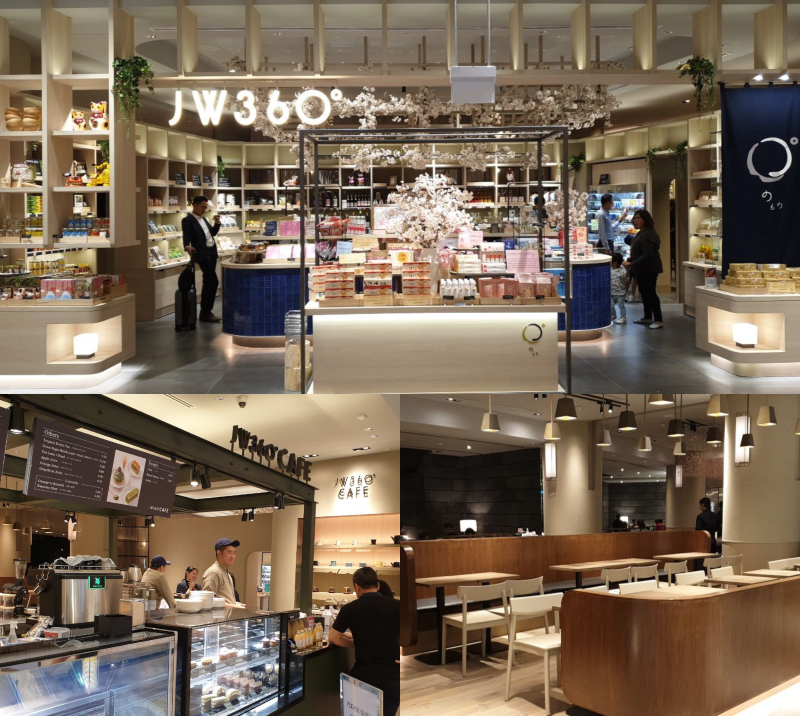 (Credit: Bryant Tay)[/caption]
Japan Way Three Sixty (JW360°) combines a restaurant, cafe and retail store into a single outlet so you can enjoy the best of what Japan has to offer without leaving Singapore! Suju Masayuki handles the restaurant element of JW360° with great care and attention to detail. Highlights of their spring menu include a juicy Hamburg Steak that's drenched in demi-glace sauce and Mixed Katsu that offers a hearty variety of deep fried meats.
Even if you're full from the sumptuous meal, there's always a separate stomach for dessert at the JW360° Cafe! Ranging from Matcha Mont Blancs to Japanese Gelato, the picturesque desserts taste as good as they look while avoiding the usual pitfalls of being overly sweet or sugary.
Finally, end your Japanese Jewel Changi Airport food expedition with some retail therapy at Nomono Retail Corner. Given their wide assortment of Japanese snacks and sweets specially imported from Japan, it definitely wouldn't hurt to buy some chips and crackers for the ride home.
Unit Number:
#01-223/224/225
Opening Hours:
Daily, 9am – 11pm
6. Tonito Latin American Kitchen
[caption id="attachment_26830" align="aligncenter" width="801"]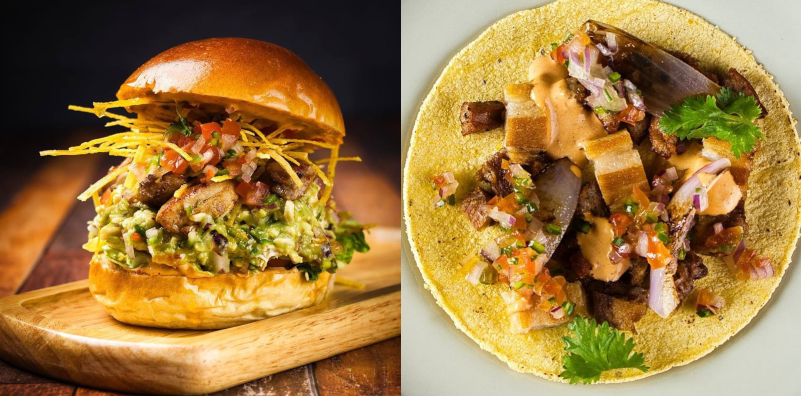 (Credit:
Tonito Latin American Kitchen
/ Facebook)[/caption]
Adding on to our list of Jewel Changi Airport food choices is a place that'll surely spice things up, especially with the prime view of the HSBC Rain Vortex! With a huge focus on Latin American hospitality, you'll have nothing short of a relaxed and casual dining experience at Tonito.
Discover all sorts of Latin American gastronomic delights at Tonito, especially with their Peruvian anticuchos and Venezuelan pepitos! For those looking to stick with something more familiar, Tonito also serves traditional Mexican fare of tacos and quesadillas. Want to wash down all that spice? Sip on Tonito's myriad of cocktails ranging from traditional margaritas to the rum-based piña coladas.
Unit Number:
#02-248
Opening Hours:
Daily, 11am – 10pm
7. Emack & Bolio's
[caption id="attachment_26827" align="aligncenter" width="600"]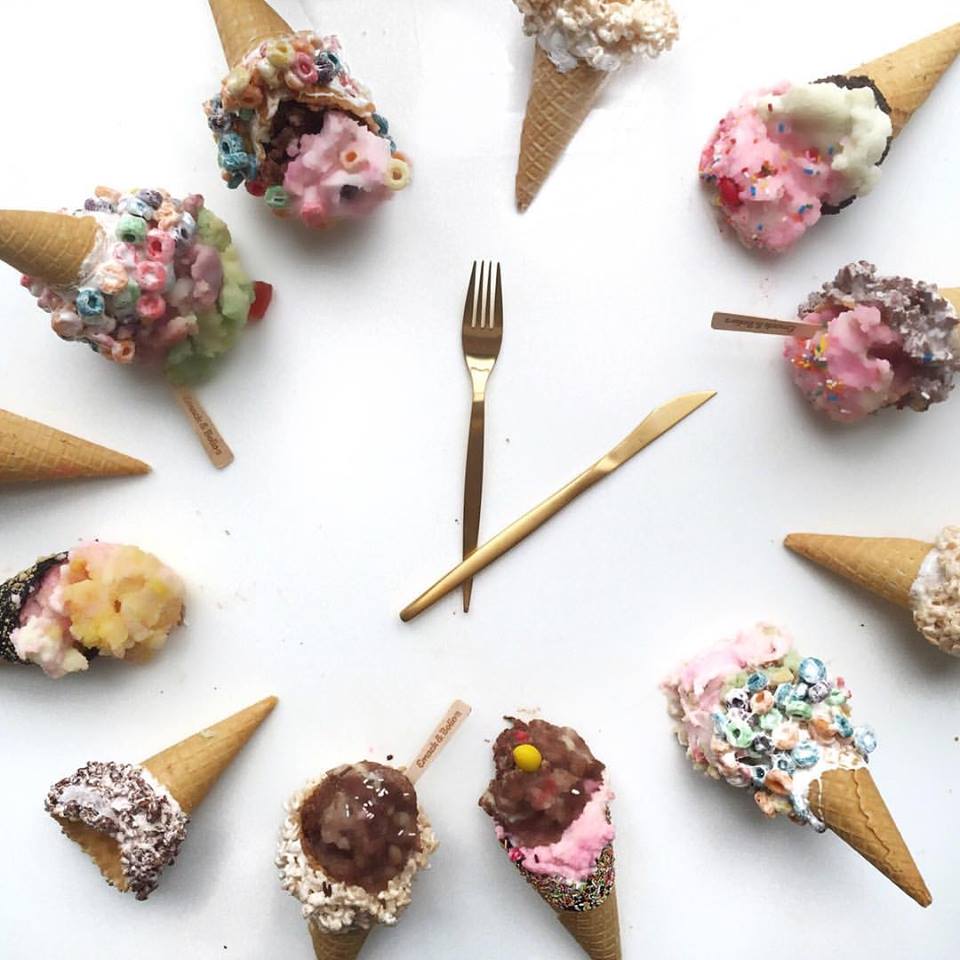 (Credit:
Emack & Bolio's Hong Kong
/ Facebook)[/caption]
"Ice cream that's out of this world!"
That's the promise you'll spot in huge letters the moment you step foot into Emack & Bolio's ice cream parlour. Renowned for their vividly colourful ice cream that'll light up any Instagram feed, Emack & Bolio's eye-popping flavours are something all dessert lovers need to try once in their lives! This was made all the more apparent when they got endorsed by the popular Korean drama
A Korean Odyssey
.
We really weren't kidding when we mentioned that Emack & Bolio offers some of the most interesting
ice-cream
flavours out there. These include Trippin' On Espresso, a deep roasted, full-bodied espresso flavour for coffee lovers and Caramel Moose Prints, a butterscotch ice cream that includes caramel and chocolate peanut buttercups! Additionally, you'll also be able to indulge guilt-free knowing their ice cream is made dye-free and that they avoid using milk from hormone-injected cows.
Unit Number:
#B2-234
Opening Hours:
Daily, 10am – 10pm
Speaking of things that'll light up any Instagram feed, make sure to also check out these secret
Changi Airport OOTD spots!
 Apart from Changi Airport, our specially curated list of
Instagram worthy places in Singapore
will keep you Instagrammers busy for many weeks to come!
---
New to Shopee? Get $7 off (min. spend $15) with code*:
JEWELCHANGI
* TNC Applies. Valid for new users from
3 May to 10 May
only. ]]>