For casual work settings with no strict dress code, the most common attire is usually business casual. From twin sets to button-down shirts, there're plenty of options to help you look fashionable as a digital nomad. Yet, in a matter of weeks, you'll soon be cycling through the same few outfit ideas and dressing styles.
Looking to spice things up? Accessorise and refine your look with these add-ons that will complement any business casual attire!
Essential accessories for modern-day office workers and digital nomads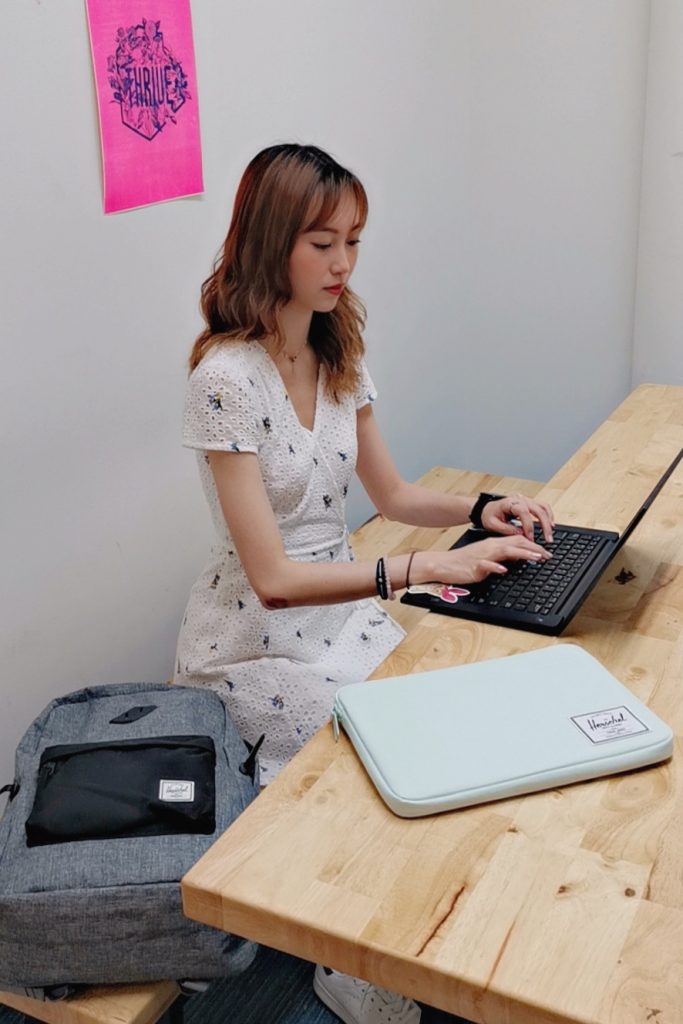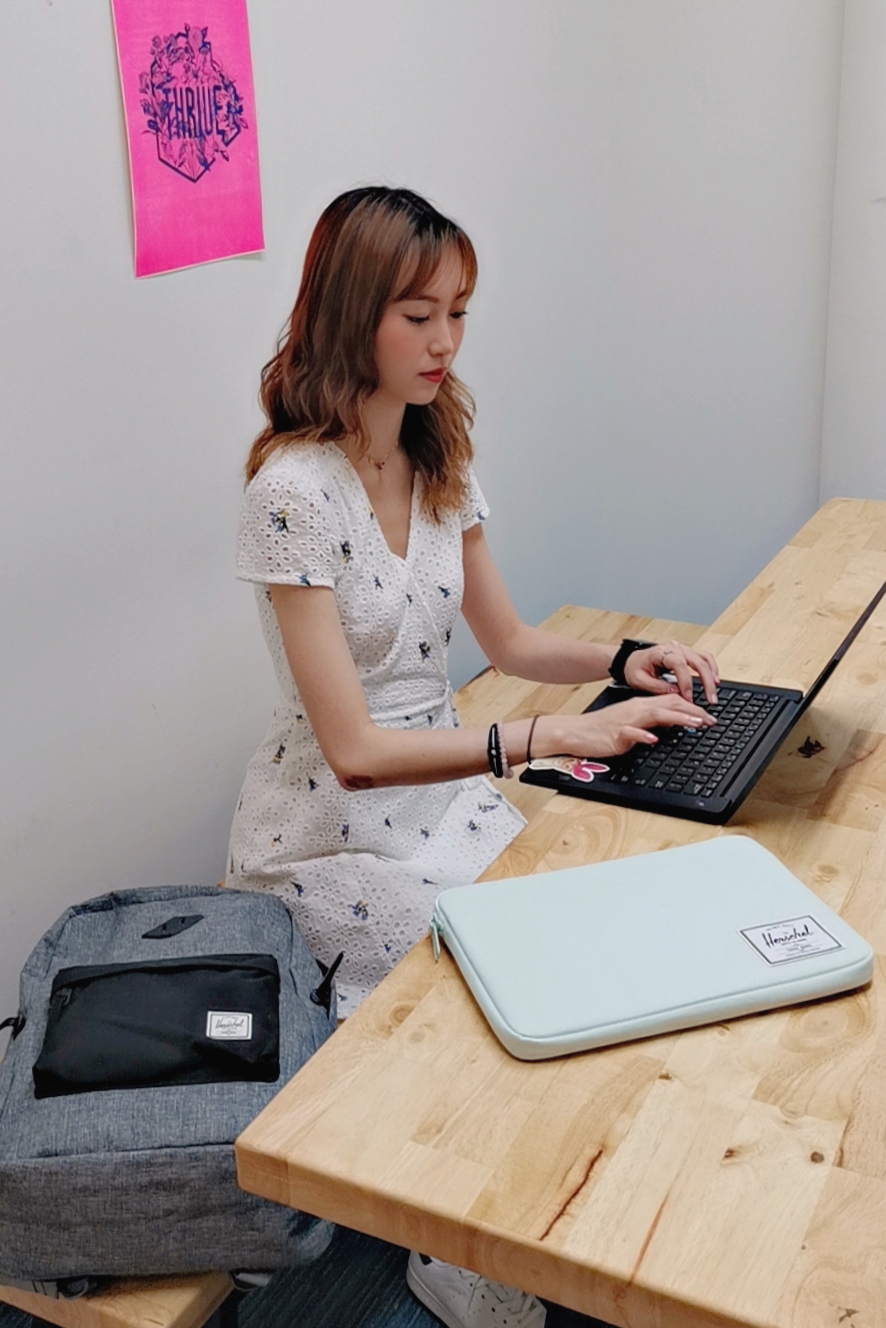 Regardless of working environment, Herschel's stylish range of timeless accessories are sure to improve the overall look you're going for! Straddling the line between formal and casual, these are essential additions to anyone's wardrobe.
Herschel Heritage backpack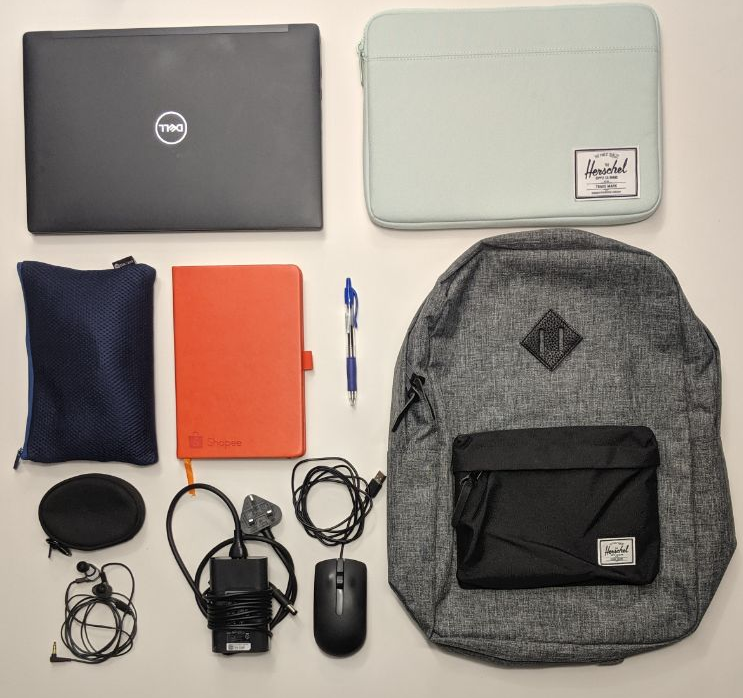 Need a daypack that provides both versatility and style? The Herschel Heritage Raven Crosshatch/Black backpack (available on Herschel Singapore Official) checks all the boxes when it comes to form and function. With a 21.5L capacity, the Herschel Heritage backpack provides ample storage for your chargers and notebooks if you're constantly on the go. There's even a built-in 15" laptop sleeve compartment to let you store your laptop and documents should the main compartment be insufficient!
If you're a digital nomad in Singapore, you'll appreciate how the Herschel Heritage utilises ventilated mesh cushioning to provide better back support and help deal with any discomfort, even when your backpack is filled to the brim.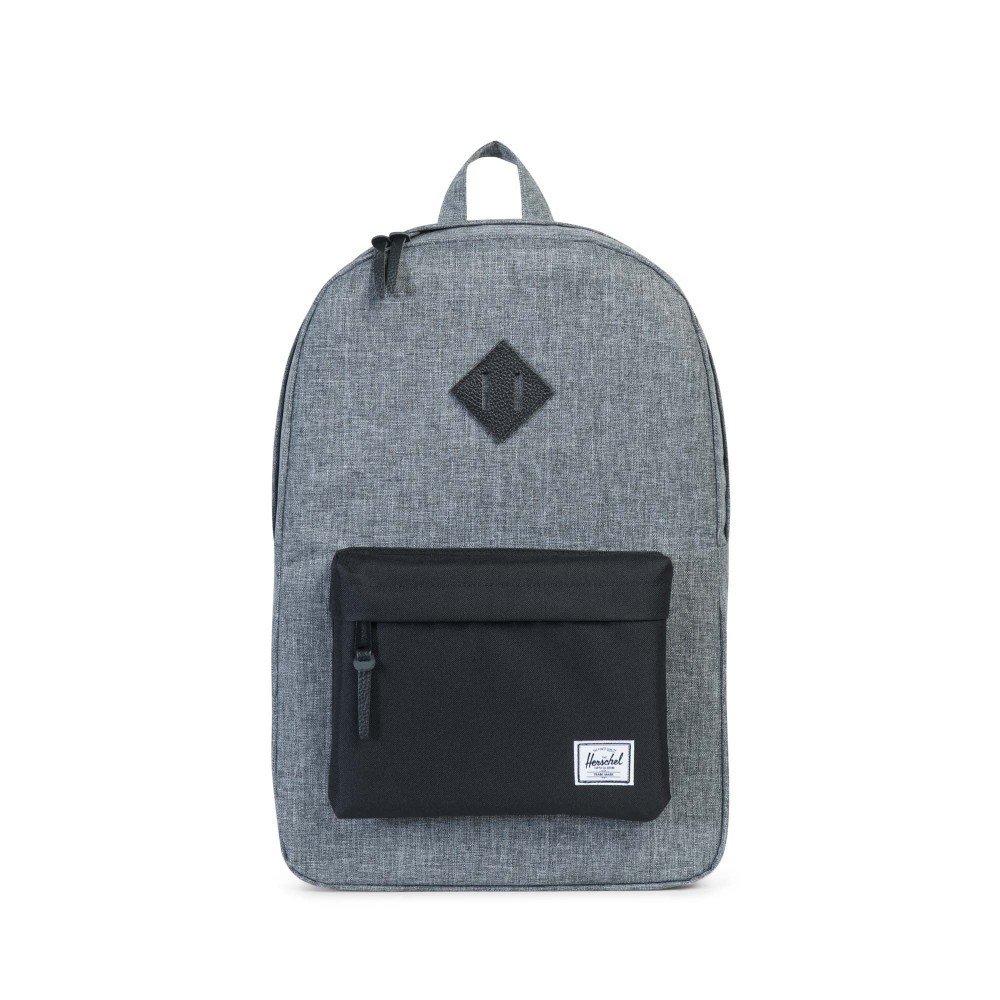 Aesthetics-wise, the Herschel Heritage backpack adopts Herschel's signature striped fabric lining and a minimalist look that's both stylish and professional! Available in a myriad of colour schemes, the Heritage is unisex-friendly and features the diamond-shaped accent fans know and love. Add to this the classic Herschel woven label along with pebbled leather zippers and you have the perfect accessory to accompany you through the workday.
For digital nomads concerned with pickpockets, the pebbled leather zippers also double as a safety feature — in fact silently opening it with one hand is nearly impossible.
Herschel Anchor sleeve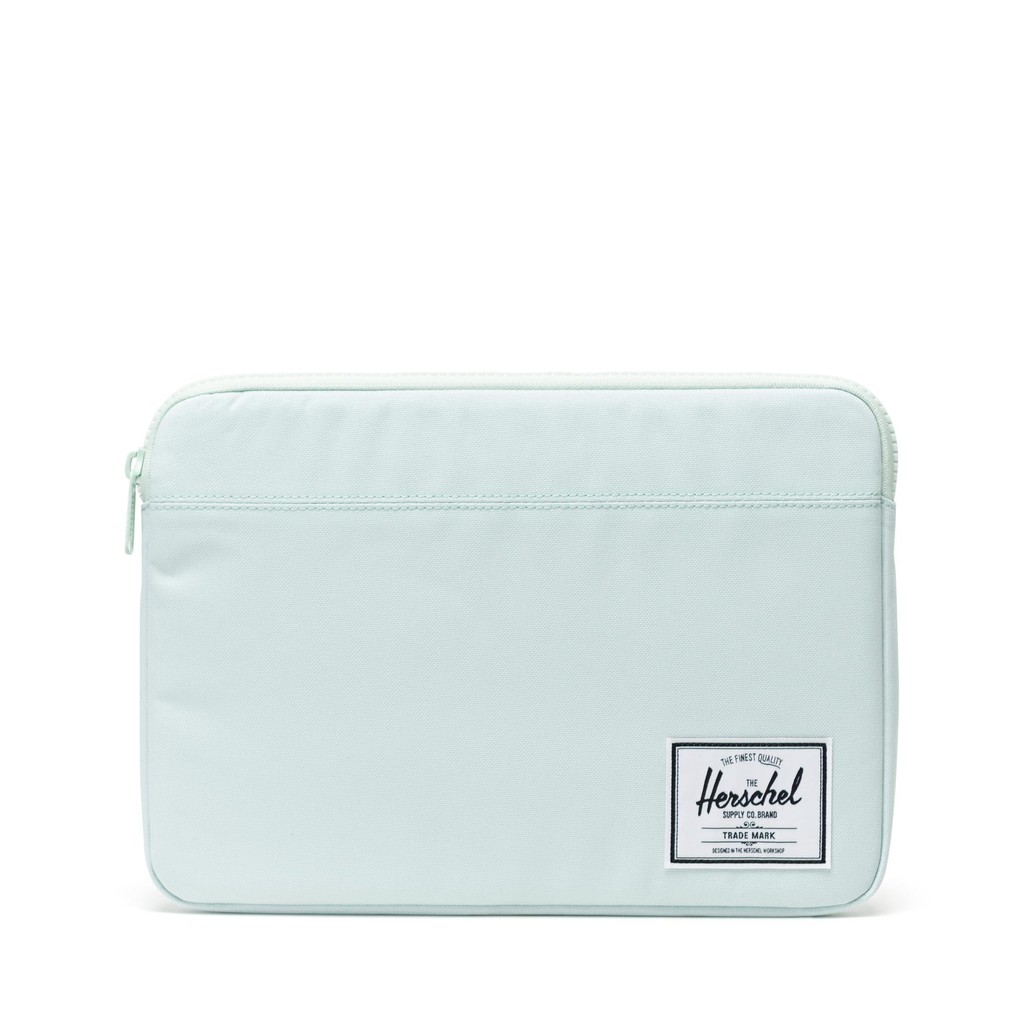 As a digital nomad whose entire career revolves around your laptop, you'll want the best for your device when it comes to protection and comfort while carrying it around. Laptop cases like the Herschel Anchor Sleeve (available on Herschel Singapore Official) is perfect for owners wishing to safeguard laptops while looking impeccably stylish! Offering a range of colour and size options (11" to 15"), you can tell from looks alone that the Anchor sleeve is premium quality given its blend of striped fabric and padded, fleece-lined interior.
It's this polish that makes carrying it around on-the-go a viable option! Even if you have a large enough backpack to house your laptop sleeve, you can't help but feel like showing off the Anchor sleeve's clean and minimalist style.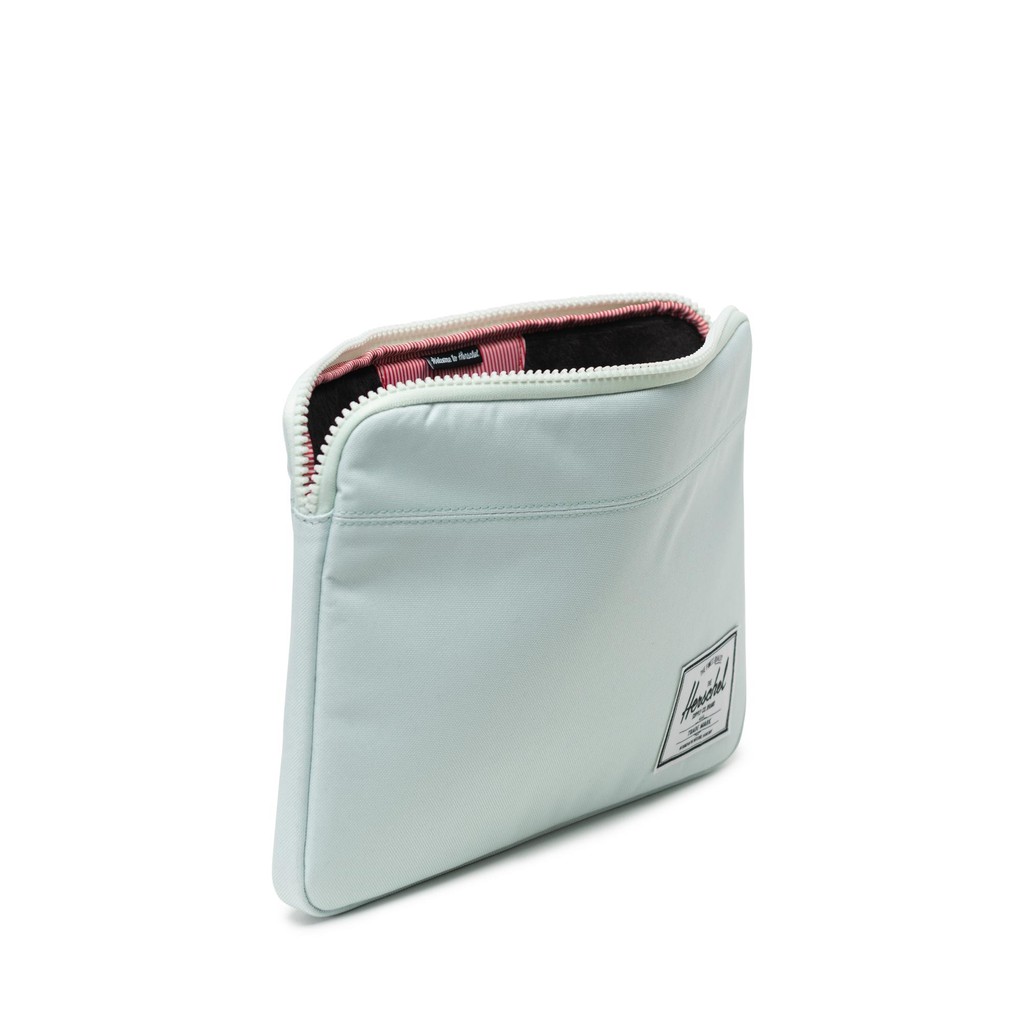 Few lightweight laptop sleeves today provide as much assurance as the Herschel Anchor sleeve! Despite its minimal aesthetic, the Anchor does plenty to ensure your laptop stays safe. Whether you're carrying it about or tucking it into your backpack's laptop compartment, you won't have to worry about accidental scratches. Furthermore, the Anchor sleeve is slightly water-resistant, allowing it to withstand accidental water or coffee spillage.
Herschel Spokane sleeve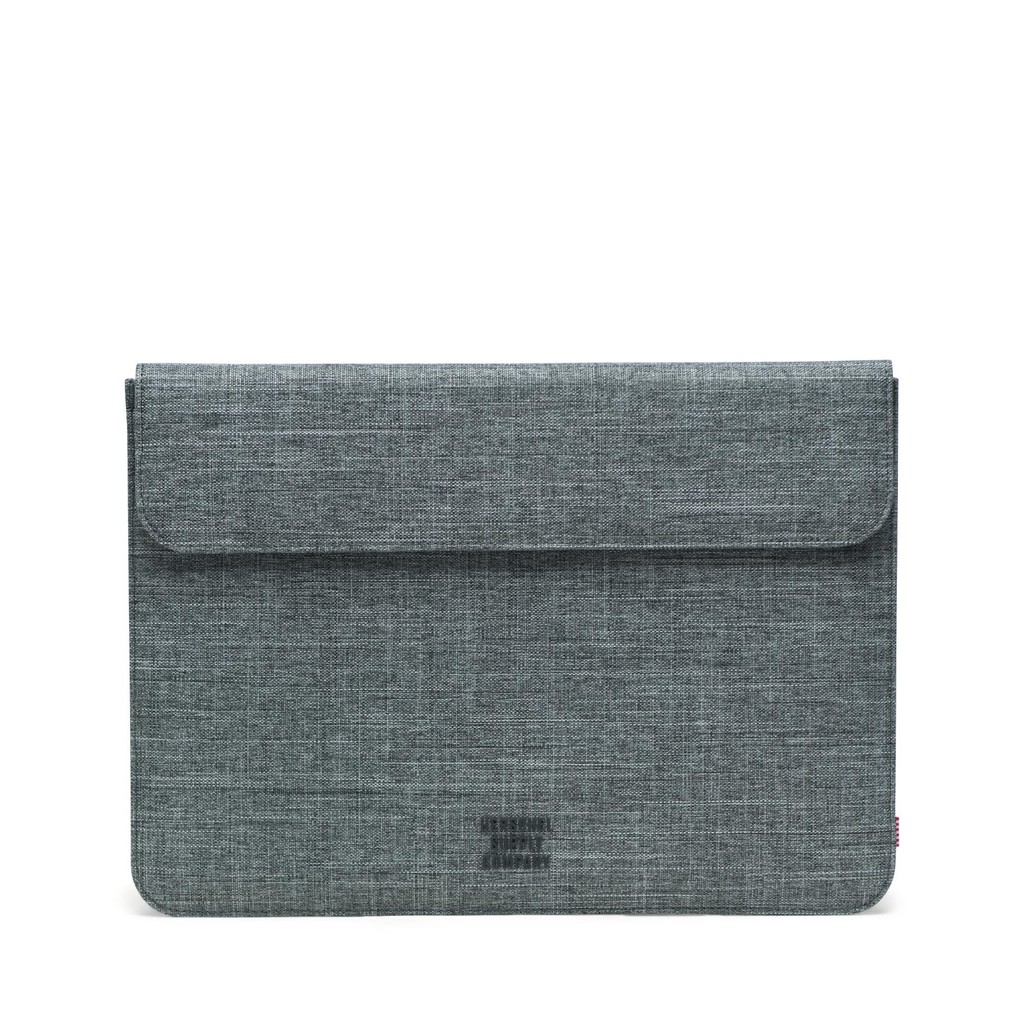 If you're not fond of fiddling with zips but still desire the same quality and polish offered by Herschel's laptop sleeves, you'll love the Herschel Spokane Raven Crosshatch sleeve (available on Herschel Singapore Official)! The Spokane sleeve has a flap with concealed magnet fasteners that allow you to simply slide your laptop in. This is definitely a plus for those who are afraid of the zipper malfunctioning after prolonged use!
Furthermore, minimalists will adore how Herschel has embraced the Spokane sleeve's conservative aesthetic. Instead of the usual classic woven label, the Spokane sleeve has an injection molded ID logo. This creates a laptop sleeve that stands out from the rest with its subtle branding and logo.
Herschel's commitment to quality and customer satisfaction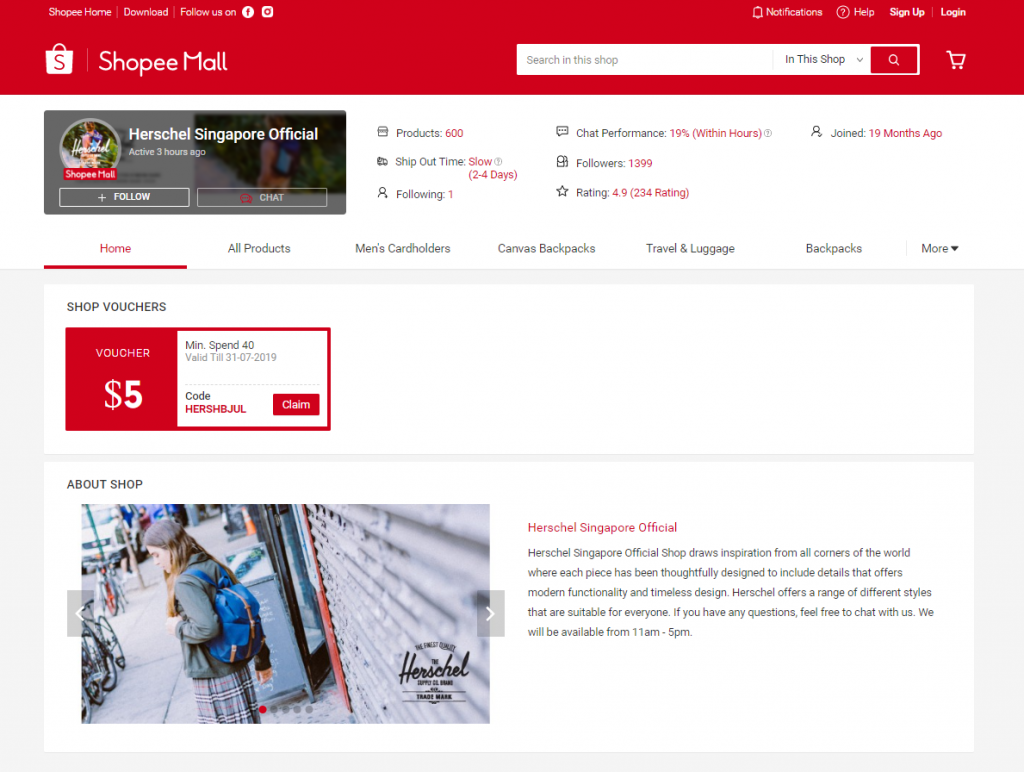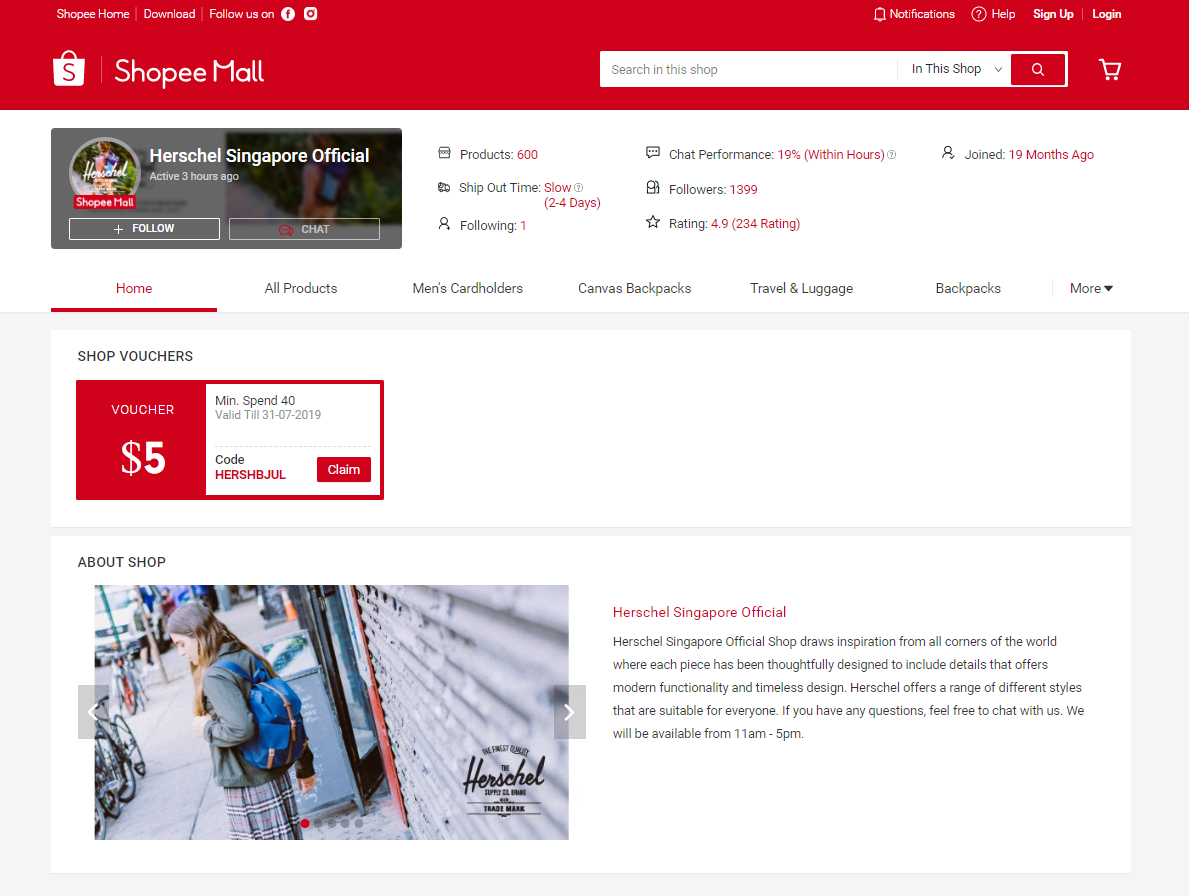 There's no better place to shop for Herschel backpacks and accessories than on the official Herschel Singapore store on Shopee! With over 100 listings that offer Herschel's unique combination of modern functionality and timeless aesthetics, you'll be spoilt for choice.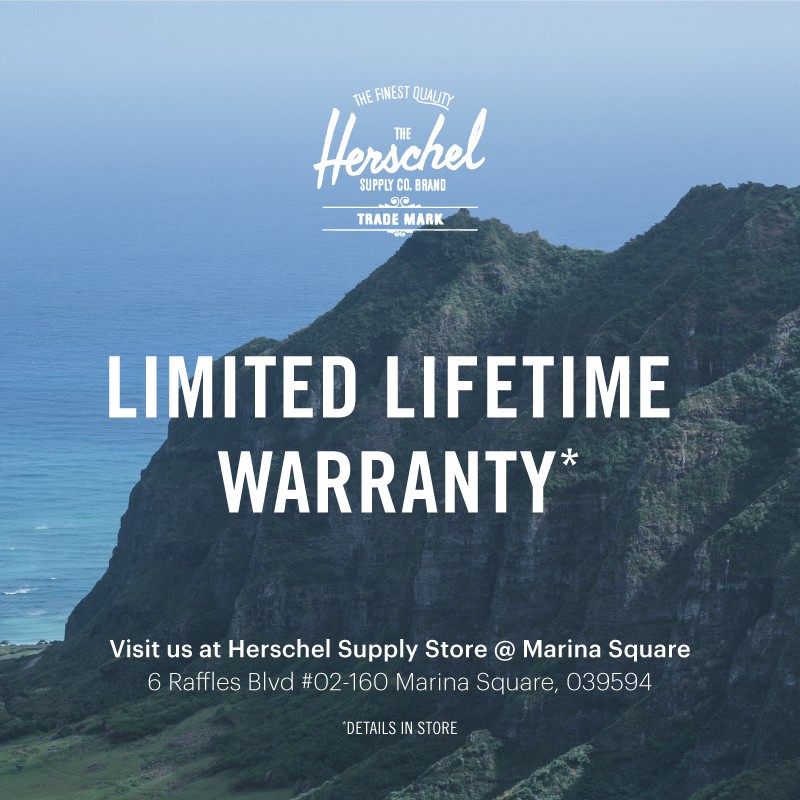 As a bonus for getting your Herschel Heritage backpack directly from their official store, Herschel will throw in a limited lifetime warranty! This basically guarantees defect-free Herschel Supply products as the warranty protects you from manufacturing or material issues. Furthermore, as with all Shopee Mall products, you'll enjoy perks like 100% authentic products and 15-day return policy!
Guide to shopping with Shopee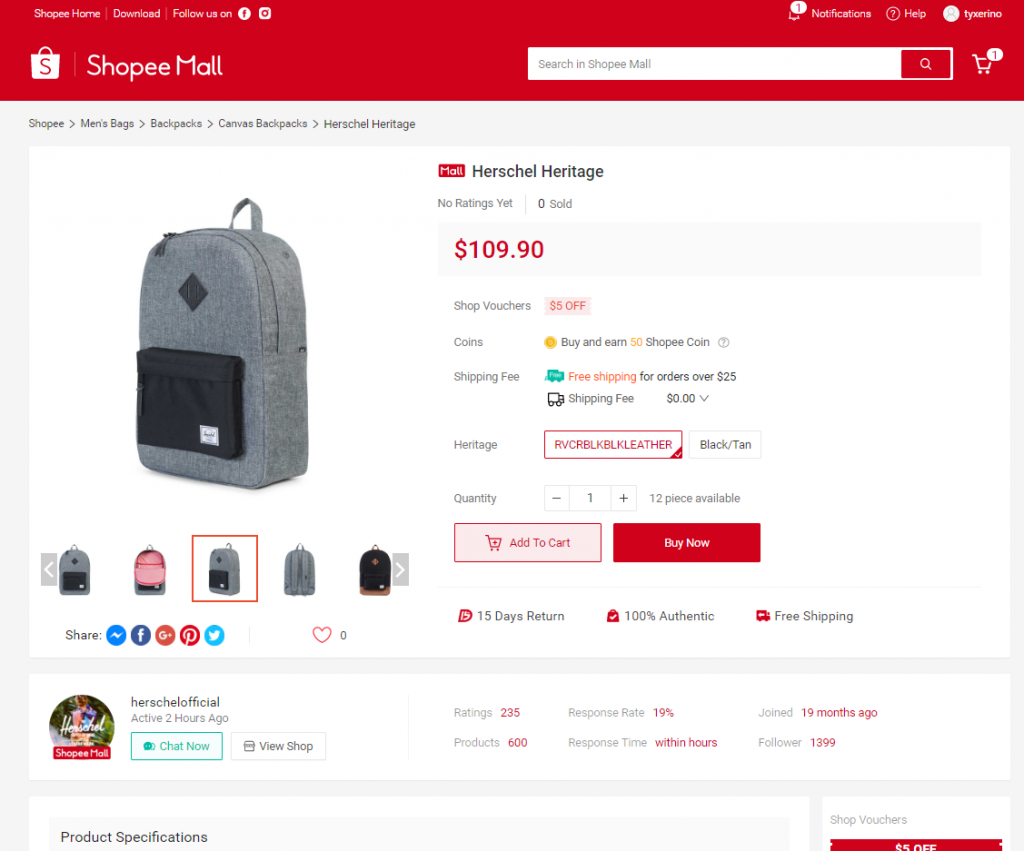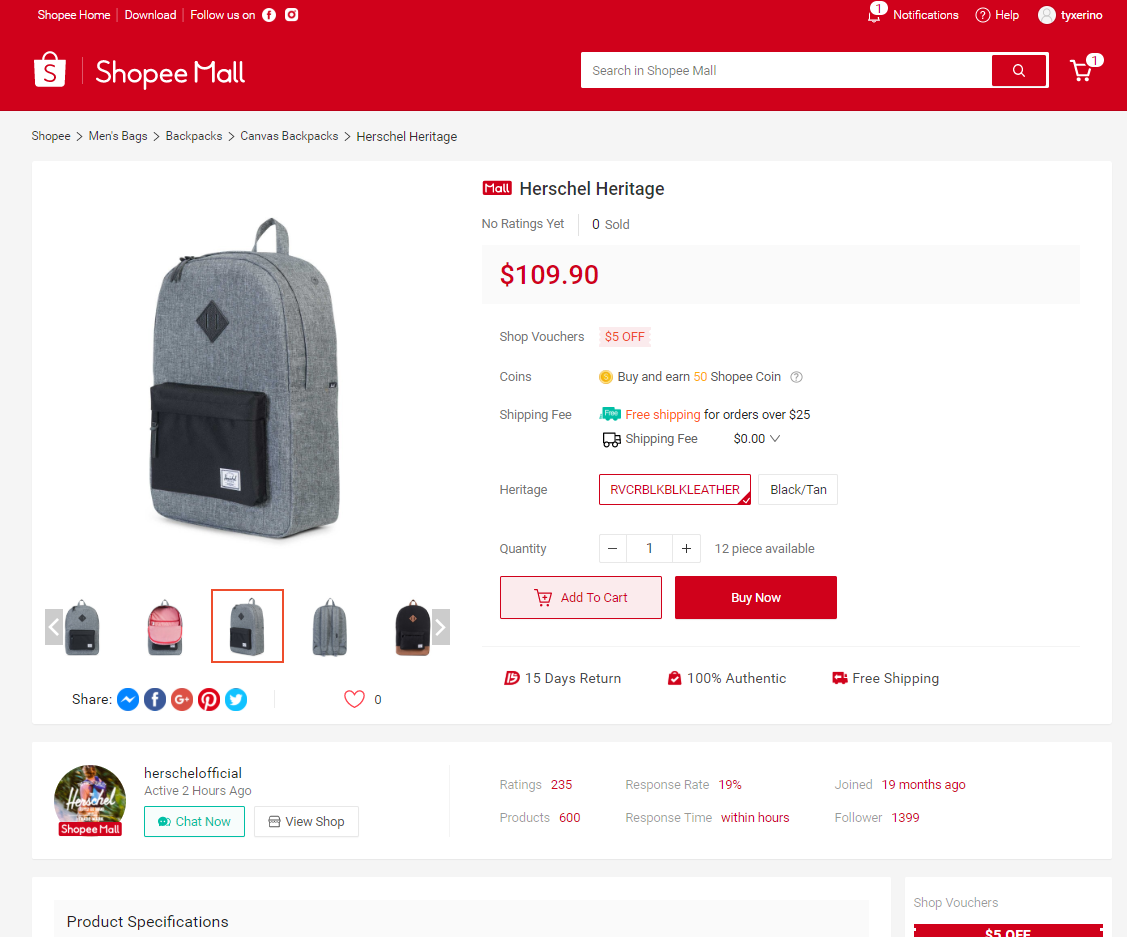 Keen on owning your very own Herschel Heritage backpack but it's your first time shopping on Shopee? Don't worry — you'll be well-versed in no time given the intuitive carting system and flexible payment methods! To start, add your desired products to cart by clicking "Add To Cart". Once you're ready for checking out, click on the shopping cart in the top right corner.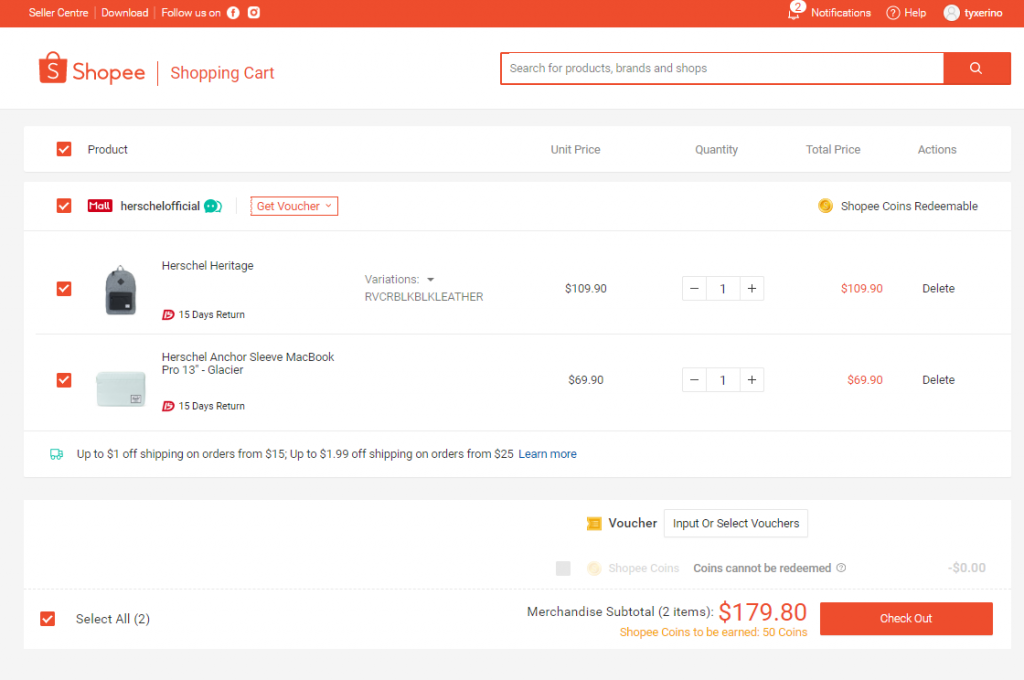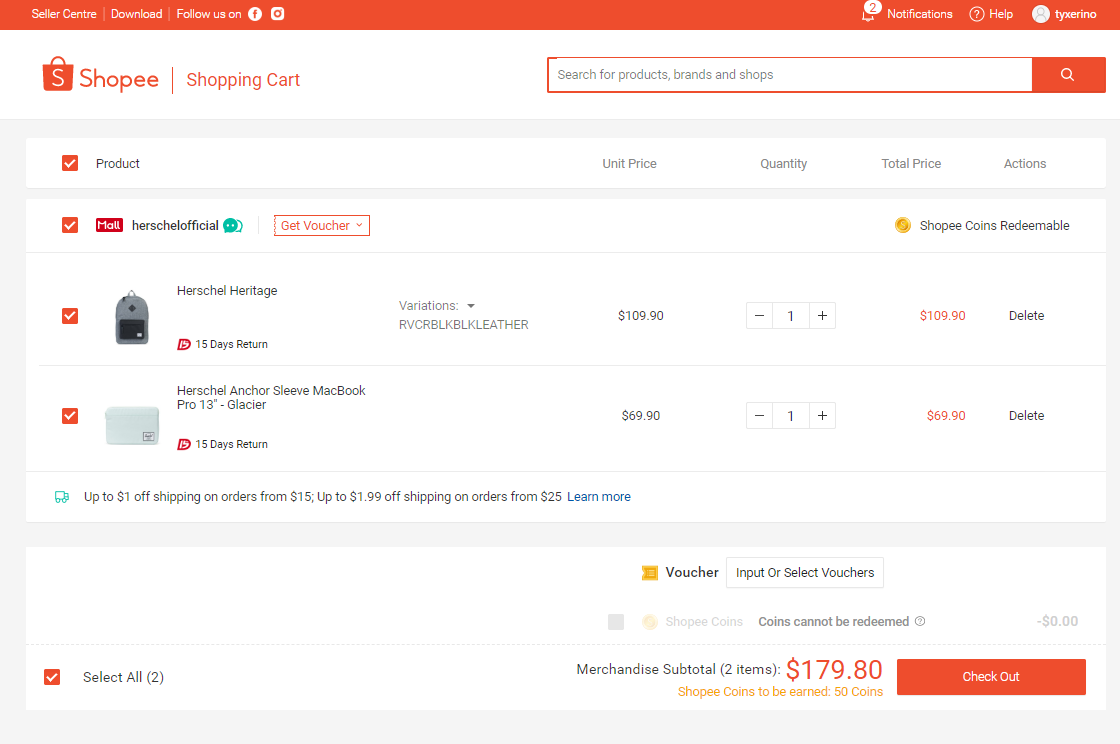 While on the Shopping Cart page, you can view information like total payment amount and Shopee Coins to be earned. Once you've finalised details, place your order and wait for your products to arrive on your doorstep!
Essential business casual attire accessories and more with Shopee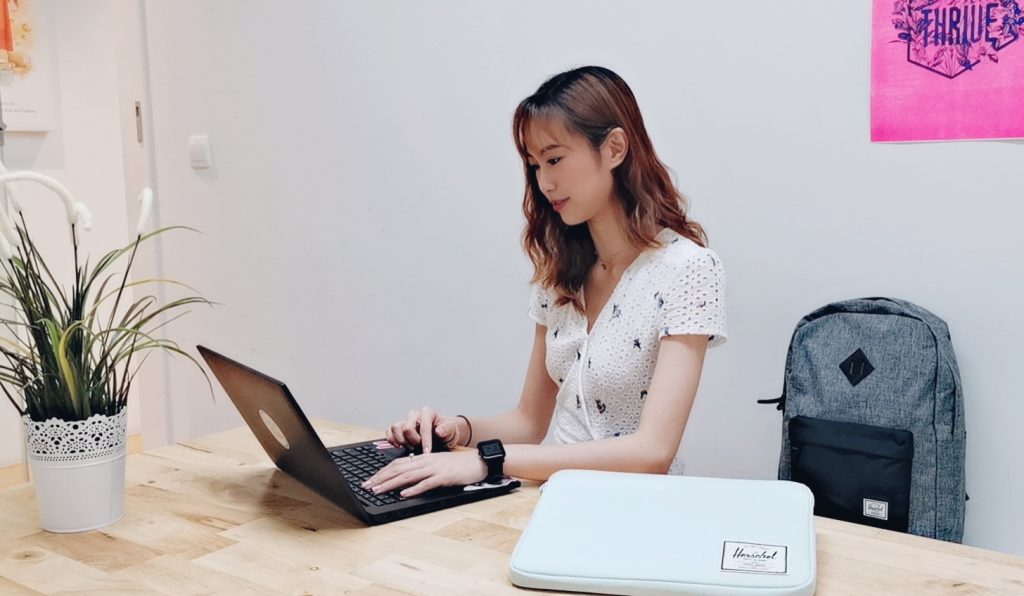 In the market for more fashionable accessories? You'll find everything you need with Shopee! From incredibly functional men's backpacks to stylish laptop cases and bags, you can complete any outfit you have in mind with these essentials.
If you're hunting for a new pair of sneakers or boots, read up on our guide to the best casual men's shoes money can buy! Alternatively, for those of you looking for more formal recommendations on making a solid first impression, check out our recommendations and tips on interview outfits so you can present the best version of yourself.
---
New to Shopee? Get $7 off (min. spend $15) with code*: SHOPEEXHERSCHEL
* TNC Applies. Valid for new users from 8 July to 31 August only.]]>