<![CDATA[
Food vouchers in Singapore for convenient deliveries
1. FoodPanda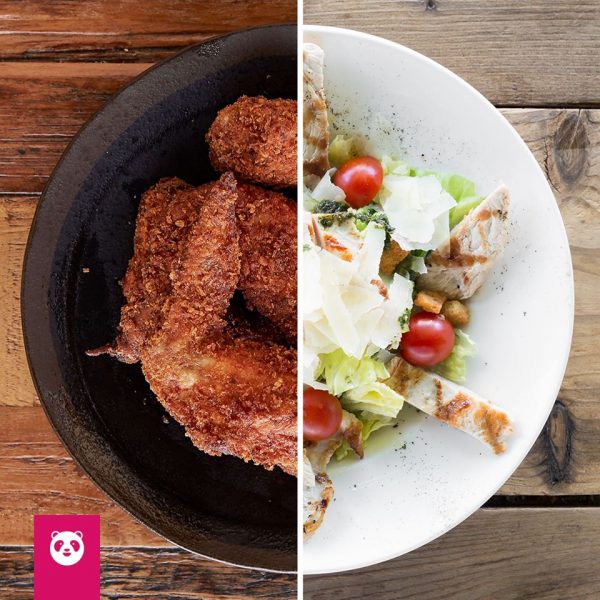 Foodpanda first arrived on the scene to offer delivery food vouchers in Singapore back in 2012. Since then, the service has simplified the lives of Singaporeans by offering a convenient and affordable food delivery service! With access to thousands of restaurants in Singapore, you can easily order your favourite meals with a few clicks. Keen to minimise costs and enjoy greater savings when choosing from Foodpanda's many eateries? This $10 Foodpanda voucher (available on Shopee Digital Official Store) ensures you save big by getting more credit value than what you're paying for. Alternatively, if you're ordering in bulk for the entire family this Circuit Breaker, the $50 Foodpanda voucher (available on Shopee Digital Official Store) is sure to meet your needs.
*Do note that the vouchers are only viewable on mobile
2. GrabFood
Ever since Grab branched out from its ride-sharing roots, it's managed to capture the lion's share of food delivery orders. From integrations with all of Grab's services via GrabPay to a loyalty points system that rewards continued patronage, it's hard to ignore their seamlessly connected ecosystem. Ultimately, it's all these integrations that make GrabFood the most popular when users search for delivery food promo vouchers in Singapore! If you're keen on saving big when buying a hot meal for yourself, make sure to check out this $10 GrabFood voucher (available on Shopee Digital Official Store)! Preparing for an upcoming feast with the family? This $70 GrabFood voucher (available on Shopee Digital Official Store) should be enough to cover your expenses.
*Do note that the vouchers are only viewable on mobile
3. WhyQ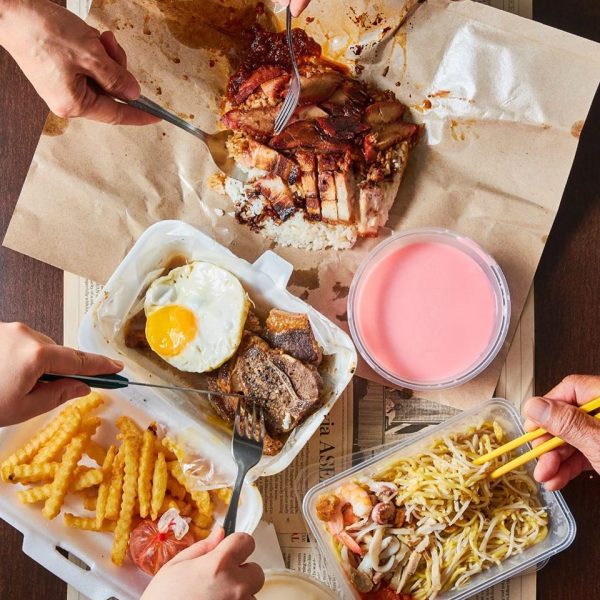 Nothing beats the satisfaction of tucking into dishes like Hokkien Mee or Nasi Ayam prepared by a local hawker! WhyQ supports the local food scene by specialising in hawker food delivery with irresistible promos to keep customers coming back for more. Food delivery promos include not having minimum order amounts and a flat $1.50 delivery fee! Selection-wise, you can choose from Michelin recommended stalls to lesser-known gems as WhyQ features over 2000 choices islandwide. Keen on trying the service for yourself? From $5 WhyQ vouchers (available on Shopee Digital Official Store) find up to $25 worth of WhyQ food vouchers on Shopee Singapore and meet your coffeeshop food cravings from the island's best hawker stalls.
*Do note that the vouchers are only viewable on mobile
Food vouchers in Singapore for takeaway deals
4. Chope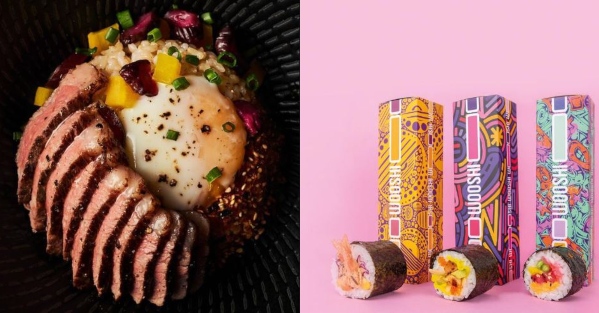 If you simply can't decide where to get your next meal from check out Chope Deals for a wide spread of choices. For the uninformed, Chope is an online dining reservation site that allows hungry diners to make instant reservations at their favourite restaurants. With the current Circuit Breaker restrictions, Chope has adapted by offering takeaway deals instead! Whether you prefer smoked duck bowls at Wafuken or Wooshi's signature sushi rolls (both available on ChopeDeals Official Store), Chope helps you secure fantastic takeaway food vouchers in Singapore! Regularly ordering from Chope? You'll be glad to know there's a loyalty programme which rewards users with Chope-Dollars to offset your next gastronomic experience.
5. Sushi Deli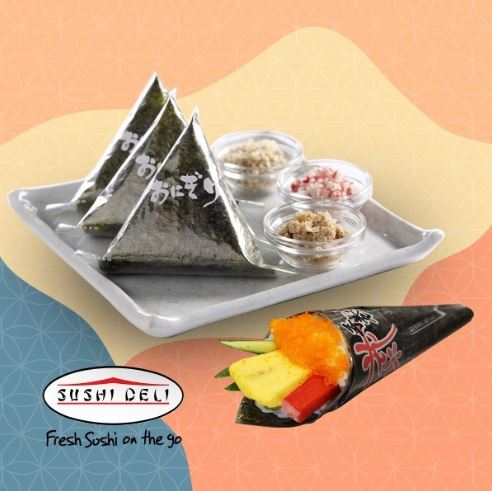 If you're a fan of freshly made and affordable sushi, look no further than Sushi Deli to get your Japanese rice fix! From its initial days of being a sushi stall located within Cold Storage to having stand-alone outlets in certain malls now, Sushi Deli has come a long way. It has also expanded its product line to offer a massive sushi variety. For those concerned about overall quality, freshness is Sushi Deli's main priority as they dispose of all unsold products at the end of the day.
The Sushi Deli's California Handroll and Onigiri set (available on Sushi Deli SG Official Store) is one of their most popular food vouchers in Singapore. Satisfy your sushi cravings by digging into their rice-heavy combination and choosing from salmon, tuna or kani mayo onigiri.
6. QQ Rice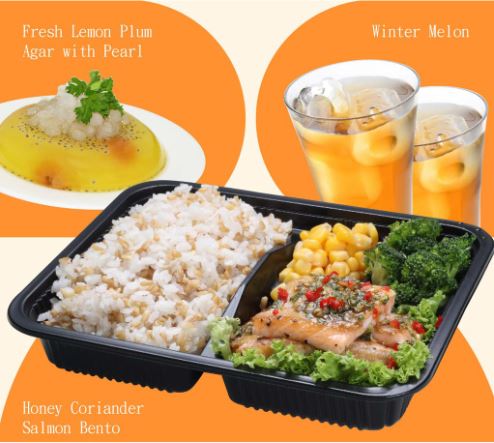 Contrary to popular belief, it is possible to find healthy food that's also delicious! Since emerging in Taiwan in 1988, QQ Rice has strived to offer healthy and tasty recipes. Initially, the brand specialised in serving Rice Rolls — DIY mixed grain rice balls with oodles of ingredients tucked within. Our favourites include smoked duck and spicy shrimp! 
QQ Rice's Healthy Bento Set (available on Qq Rice SG Official Store) delivers a well-balanced mish-mash of healthy foods in a styrofoam container (extra points if you bring a reusable lunch box). Instead of the usual white rice, QQ Rice incorporates its mix of oat rice with various grains so your meal is supercharged with essential nutrients. Besides the special rice, your bento also comes with fresh winter melon juice and healthy lemon plum agar swimming with boba pearl!
7. Jollibean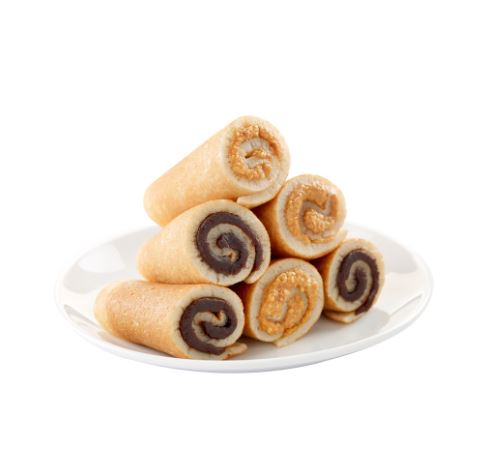 Craving some local delights? Why not treat yourself to classic snacks from Jollibean? Jollibean is a brand that's close to the heart of many Singaporeans. It's renowned for their silky smooth beancurd and fresh soy milk that so many of us have grown up enjoying. If you ever want to experience a nostalgia trip, simply shop for their food vouchers on Shopee Singapore!
As for specific recommendations, Jollibean's Mini Rolls (available on Jollibean SG Official Store) unanimously wins our vote! With the choice of either cheese or red bean filling, the mini roll fills a gap that caters to both veteran and new Jollibean fans. Given its bite-sized portions and near-perfect proportions of pancake-to-filling, you can easily wolf down the mini rolls and be done before you even know it.
Bonus: Bubble tea vouchers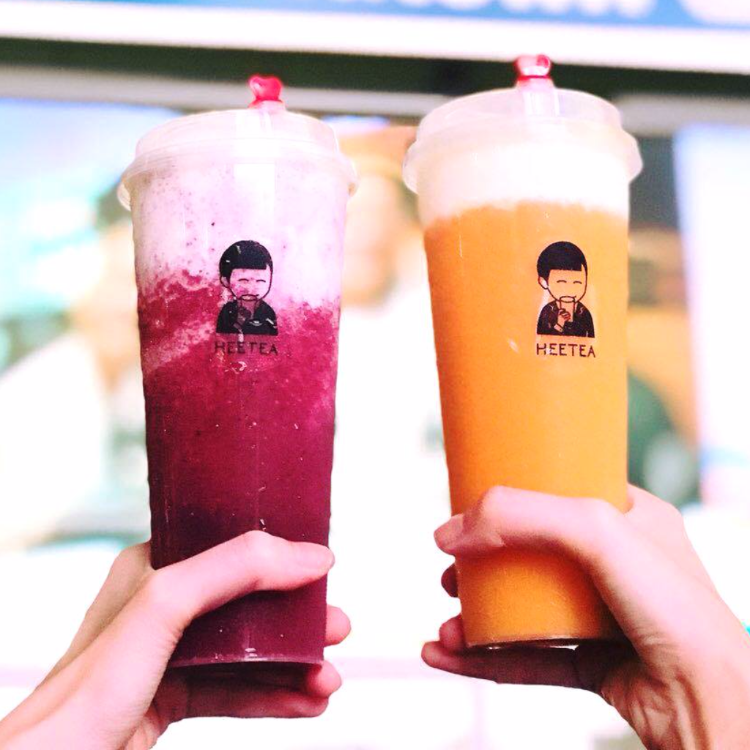 While not exactly food vouchers, we're sure you've missed indulging in sweet treats like bubble tea since standalone bubble tea outlets were deemed nonessential during the Circuit Breaker period. Fortunately, takeaway deals for 1-for-1 fruit tea from HeeTea (available on ChopeDeals) and 1-for-1 bubble milk tea from TheWhaleTea (available on TheWhaleTea) help to keep these boba cravings at bay! Before redeeming these drinks and food vouchers on Shopee Singapore, make sure to check for the stall's opening hours. The last thing you'll want is a wasted trip that'll damper your mood. For more options, look out for our various deals from this selection of bubble tea vouchers!
Wallet-friendly prices with our various food vouchers on Shopee Singapore
With these essential food vouchers in Singapore, it becomes even easier to relish Singapore's various cuisines! Make sure to check out our dining and delivery listings for more voucher options. Browse our catalogue of restaurant vouchers for more dining choices!
Prefer to test your culinary skills at home? Why not follow this recipe guide to easy Korean recipes inspired by your favourite K-Dramas? Besides trendy recipes, check out our list of vendors to get delivery for seafood and meat delivery straight to your doorstep!
Facebook Comments