Let's face it — if you're not a kitchen ace, you've probably exhausted the same few recipes. From instant noodles to the countless preserved food you've stockpiled. But nothing beats the joy of tucking into some fresh seafood, peeling prawns and digging your fork into a buttery salmon steak. Though the extended circuit breaker brings with it limited access to certain wet markets, it's still possible to get fresh seafood delivery in Singapore!
Here, we put together a list of trusted frozen and fresh seafood delivery options from Shopee Singapore so you can skip jostling elbows with the crowd at the market while supporting local sellers at the same time.
Go-to sellers for fresh seafood delivery in Singapore
1. Snow Treasures — for sustainably sourced seafood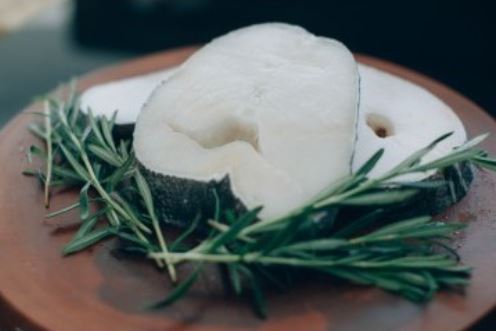 While Snow Treasures won't be immediately recognisable by seafood aficionados, the Lam Kee Fisheries brand will! As one of Singapore's SME 500 companies, Snow Treasures leverages upon its parent company's extensive knowledge of seafood distribution to deliver premium seafood to customers. Concerned about the ever-prevalent problem of overfishing? Put those worries to rest! Snow Treasures gets their fish from sustainable sources certified by the Marine Stewardship Council. From codfish steaks to wild Boston lobsters (both available on Snow Treasures), there's no better place to enjoy sustainably sourced options for seafood delivery in Singapore than with Snow Treasures!
2. Lian Huat Seafood — for live stream seafood buys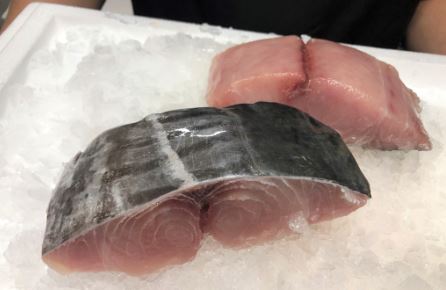 Do you miss the good old days of haggling over wet market seafood prices? Lian Huat Seafood stands out from the usual options for fresh seafood delivery in Singapore by hosting their own live stream to sell their catches of the day! Seafood wholesalers engage their Facebook audience with daily broadcasts marketing an assortment of produce. Upon joining the live stream, you'll spot close to a thousand seafood junkies bidding. From groupers to crayfishes, everyone is asking about the latest combo offers available!
It's definitely heartening to see traditional distributors like Lian Huat Seafood step out of their comfort zone to keep up with the times. Check out the video below featuring various Lian Huat Seafood promoters!
?Purchases above $60, free islandwide delivery购物?️$60将享有全新加坡免运费服务?Firstly, would like to thank all our customers for their continuous support that bring us to where we are now We will be holding our live session on a daily basis in time to come, so as our valued customers are able to get our freshest seafood at an affordable price首先,感谢各位顾客们一路来的支持。我们将不定期的开直播,让顾客们以合理的价格品尝到最优质的海鲜????Lian Huat Seafood reminders‼️聯發海产温馨提醒⚠️Daily Orders will end at 2am and do PM (click shop now)us with your delivery details (address & ctc number) for completion of sales order. 直播结束?后2am前必须到*聯發主页*点击去逛逛并提供收货地址与联络电话才算下单完成⚠️Delivery route & timing will be issued by us based on delivery sectors.送货时间会以地区与司机路线来规化⚠️Do prevent from changing order/cancellation as cancellation will lead to being on the blacklist.直播中下单后不得随意更换海鲜与取消⚠️Payment: Do state your fb name as ref ID and date汇款后必须截图并发信息给我们,汇款时必须附上脸书名字与汇款日期?⚠️For delivery below $60, there will be delivery charge of $5.未消费?️$60将收取$5的运输费*消费$59元同样须附上$5的运输费l

Posted by Lian Huat Seafood on Wednesday, 1 April 2020
3. QQMart — fresh produce from local sources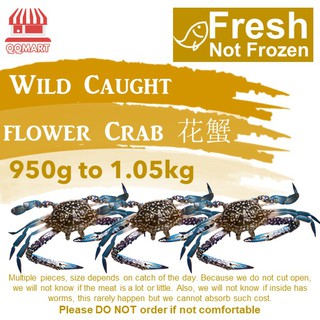 Want to get your whole meal from one place? Then you'll love QQMart! Not only do they have fresh seafood available, but they even have poultry, vegetables and more for you to cook up a whole meal. If you love shellfish produce, you'll definitely appreciate their range of Crayfish and Flower Crab (both available on QQMart) that are all freshly caught daily. Their Fresh Threadfin Fish shipped from Indonesia to the Jurong Fishery Port is also a hot favourite that you should definitely try.
4. Oriental Food & Services — for Japanese seafood lovers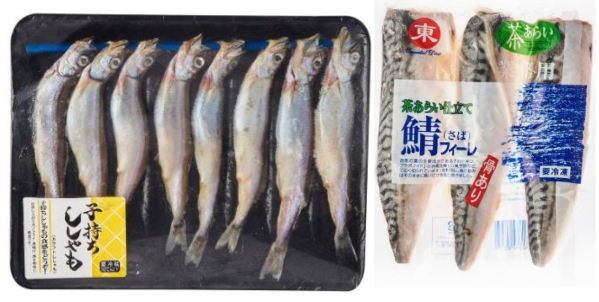 Ask anyone what they love most about the Land of the Rising Sun. Odds are they'll tell you it's the incredible seafood offering! Importing their inventory from Japan's bountiful waters, Oriental Food & Services will leave you impressed with a curated selection of Japanese seafood! Fans of oily fish variations such as saba fish and shishamo (both available on Oriental Food & Services) can rejoice as Oriental Food & Services is committed to delivering fresh and tasty fillets and seafood. To prepare, lightly grill them over a gentle heat and serve with lemon juice for some extra tanginess!
5. 9S Seafood — for ready-to-eat seafood meals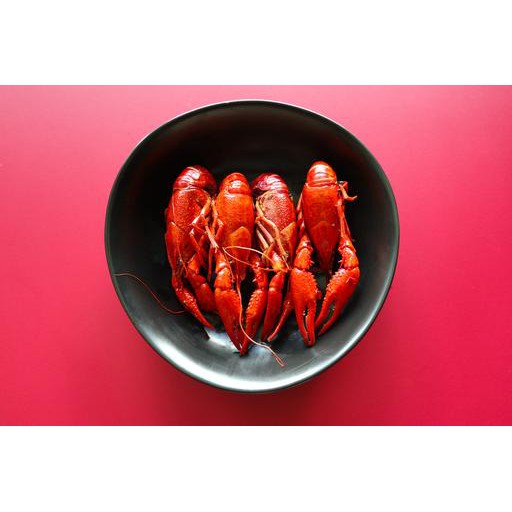 Sometimes, it's easy to default to your usual meals because seafood preparation can be difficult. That's why we love 9S Seafood with their range of easy to prepare dishes. These include the Seafood Mala Crawfish that comes with an easy to prepare sauce plus a highly addictive warning in the description and the CHU Collagen Fish Soup Bundle that comes with a collagen soup base and red snapper fillet slices for a quick soupy dish perfect for rainy days. For spicy seafood lovers, check out their legendary instant curry packs from famous JB Kam Long Ah Zai bundled with a Red Snapper Fillet (all available on 9S Seafood)
6. SilverSea Mall — for nutritious swordfish deliveries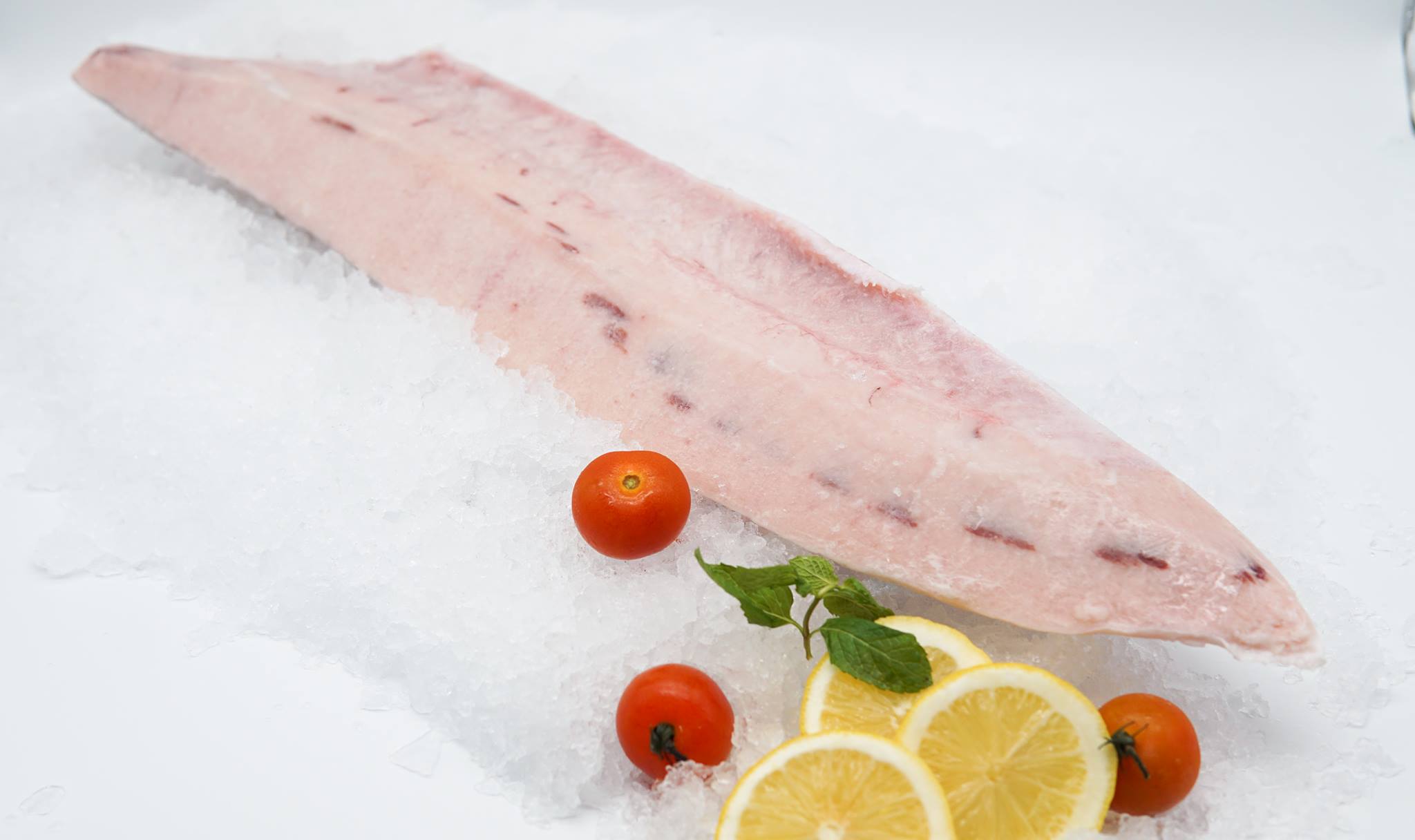 Swordfish is packed with protein and essential minerals like magnesium and phosphorus. Although a lesser-known fillet, it's more than capable of pulling its weight in boosting your well-being. The fatty swordfish is known in the Japanese sashimi world for its thick and chewy texture. With a bit of a bite, it has definitely earned its reputation as the sirloin of the sea. If this has whetted your appetite, why not check out SilverSea Mall's swordfish steak offerings? As specialists in swordfish and seafood delivery in Singapore, SilverSea Mall prides itself on serving quality Premium Mekajiki Swordfish (available on SilverSea Mall) caught from the Pacific Ocean. With regards to overall freshness, the steaks are flash-frozen and vacuum-sealed to retain the swordfish's natural flavour.
7. SeaCo — for restaurant quality seafood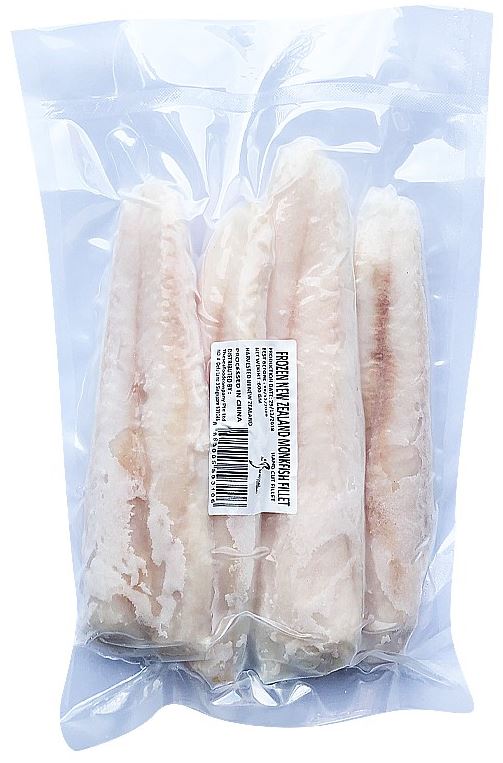 Wondering where popular F&B outlets such as Collin's and The Soup Spoon get their fresh seafood? Since 2005, Seaco has made a name for themselves in the seafood distribution industry with their timely deliveries and produce that's fresher than the ocean breeze. If you love the convenience of ready-to-eat seafood, their Easy Plate selection has you covered with frozen Wild Caught Lobster Tail and Tilapia with Garlic Butter for easy meal preps! Ultimately, it's these offerings that make Seaco a reliable choice for frozen and fresh seafood delivery in Singapore!
8. FishMart — for punctual next day deliveries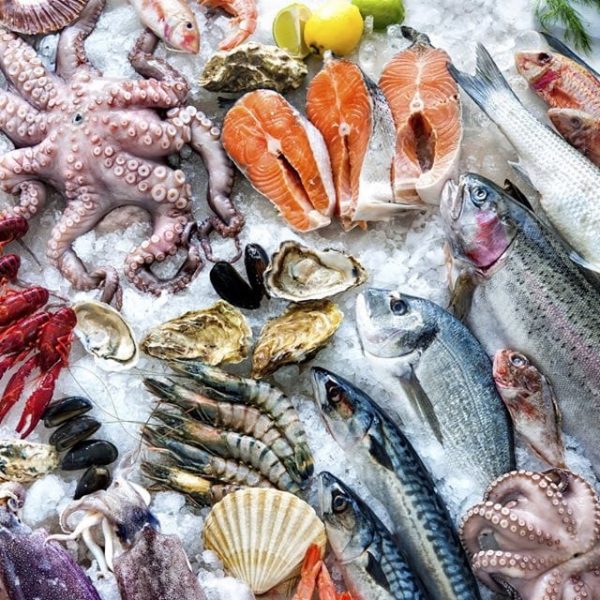 Having a sudden craving for fresh seafood but not having anything in the fridge to satiate that desire? Thankfully, with fishmartsg's guaranteed next day delivery, you won't need to worry about delayed delivery again! They transport cleaned fish straight from Jurong Fishery Port to your doorstep by the following day! That is as long as you order before 10pm the day before. From Chinese pomfrets to Red Snappers (both available on fishmartsg), you'll be blown away with their A-Grade fishes that are all cleanly gutted and descaled for your convenience.
9. Apollo Marine — for seafood fans with exotic taste palates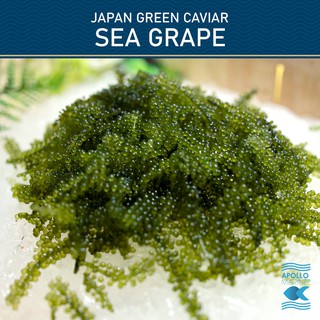 Tired of the same old salmon fillets? From Japanese green caviar to live marble gobies (both available on Apollo Marine Seafood), this online seafood delivery store is your go-to distributor if you're looking for seafood delivery in Singapore that provides the widest variety possible! Apollo Marine ensures that the seafood it farms and distributes is as safe and fresh as it gets. Accredited with fish farming's Good Aquaculture Practice certification, you'll find no use of antibiotics and growth hormones in their products. With exotic seafood offerings and dedication to clean farming practices, Apollo Marine is a top choice for seafood delivery in Singapore.
Seafood storage tips
Now that you have your aquatic produce from our sellers that specialise in fresh seafood delivery in Singapore, here are some storage tips to ensure they don't go to waste!
Planning to have seafood within the next two days? Keep the seafood the fridge below 4°C so it won't deteriorate.

Shellfish should be removed from their packaging, stored in a shallow pan and covered with damp paper towels. While the shelf life for each shellfish differs, the general rule is to consume them as quickly as possible.

Keep seafood in the fridge to thaw and allows for gradual defrosting overnight.

Alternatively, you can rely on a microwave's defrosting function but monitor the process as there's a chance that it may overheat and prematurely cook the seafood.

Avoid leaving your seafood in the open for prolonged periods. Bacteria grow rapidly above 4°C so avoid leaving seafood exposed to room temperature for long.

Don't panic in the event of a blackout. Instead, bury your seafood in ice so they don't lose their freshness.
Seafood delivery in Singapore made easy
From coastal crustaceans to gigantic groupers, meet your demands for fresh seafood delivery in Singapore! Apart from seafood, you can also get your fresh supplies from our Wet Market collection to get fresh picks delivered right to your doorstep. Cracking your head for ideas on what to cook for dinner next? You'll love this guide to easy Korean recipes inspired by your beloved K-dramas.