Enjoying alcoholic beverages doesn't necessarily need an occasion! Especially since shutters of bars close early these days, getting alcohol delivered and enjoying drinks at home is the new norm. Contrary to popular belief, drinking doesn't have to be expensive. This is even more so when you have affordable alcohol delivery options in Singapore! From beers to different kinds of liquors, snag cheap alcohol delivery in Singapore from these reputable sellers.
Where to enjoy cheap alcohol delivery in Singapore?
1. Diageo Reserve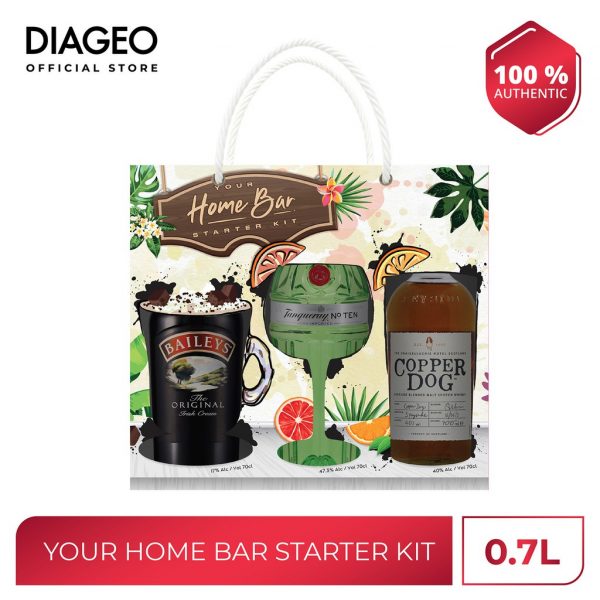 You don't need to be a booze connoisseur to know about Diageo Reserve, one of the leading alcohol producers with over 200 brands under their belt. From Baileys to The Singleton, Diageo Reserve is your go-to for awesome alcohol deals that are hard to beat. 
Cheap alcohol deal in Singapore: Amp up your home party with the Diageo Home Bar Starter Kit (available on Diageo Reserve Official Store). Containing a bottle each of Baileys Original Irish Cream, Tanqueray Ten and Copper Dog, this bundle is a great kickstarter for those who love to mix things up! Create your own cocktails and come up with myriads of concoctions for you and your pals to taste. With three different kinds of liquor, this set is truly one of the best alcohol delivery deals in Singapore for its price and variety!
2. 3Kraters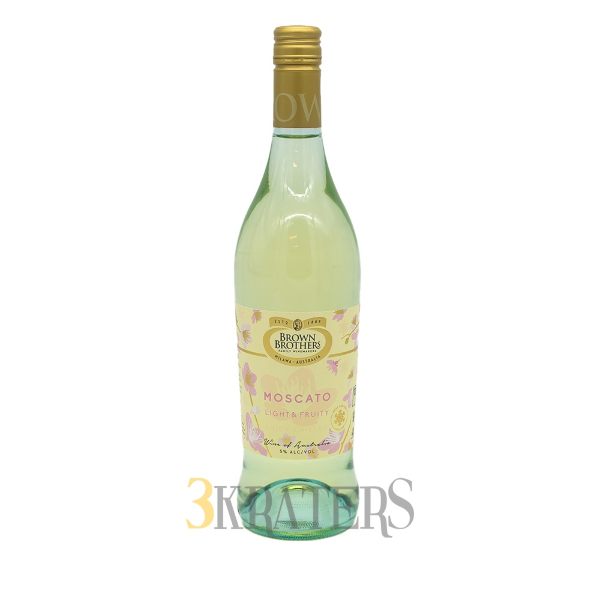 Poet Eubulus wrote in his poem that three kraters are all a wise man needs — one for health, second for love and pleasure, and the last for a good night's sleep. However, with cheap alcohol delivery deals in Singapore offered by the 3Kraters, there's honestly no reason not to go for a fourth or a fifth! Aside from its value prices, 3Kraters caters to both wine lovers and wine connoisseurs alike. Each alcoholic beverage comes with its own brief yet concise description which makes buying alcohol online a breeze!
Cheap alcohol deal in Singapore: A medley of floral and fruity flavours, the Brown Brothers Moscato (available on 3Kraters) is a sweet dessert wine that will fill your mouth with a refreshing sherbet flavour. We absolutely love its mild frizzante effect that instantly elevates the drinking experience. Be sure to serve this Moscato chilled for the best taste. 
3. Pernod Ricard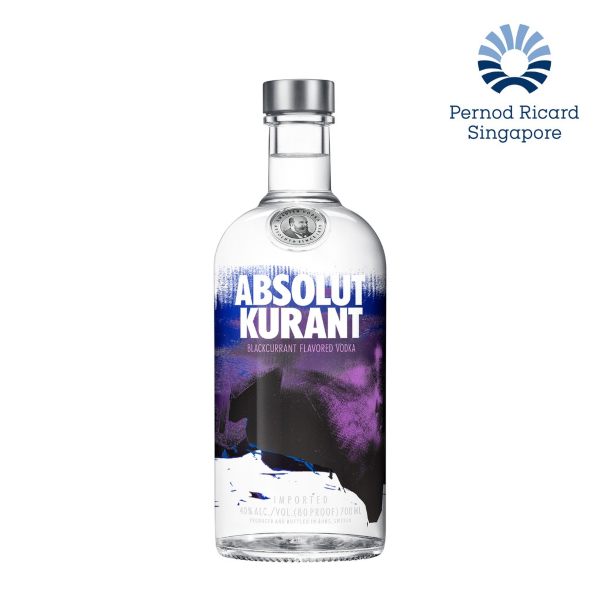 When you're shopping for alcohol, the last thing you'll want is to pay an additional premium. Instead of approaching retailers and distributors, why not get it directly from the producer? With more than a century's worth of experience, Pernod Ricard is no stranger to the spirits and wine industry. This is evident from their brands like Martell and Absolut which are instantly recognisable among drinkers of all ages!
Cheap alcohol deal in Singapore: Save more when you buy alcohol like Absolut Kurant (available on Pernod Ricard)! Launched in 1992, Absolut Kurant maintains its reputation as a clean and natural tasting vodka. By combining its no-sugar recipe with just a hint of black currant, Absolut Kurant lights up any alcohol collection.
4. Yamakawa Super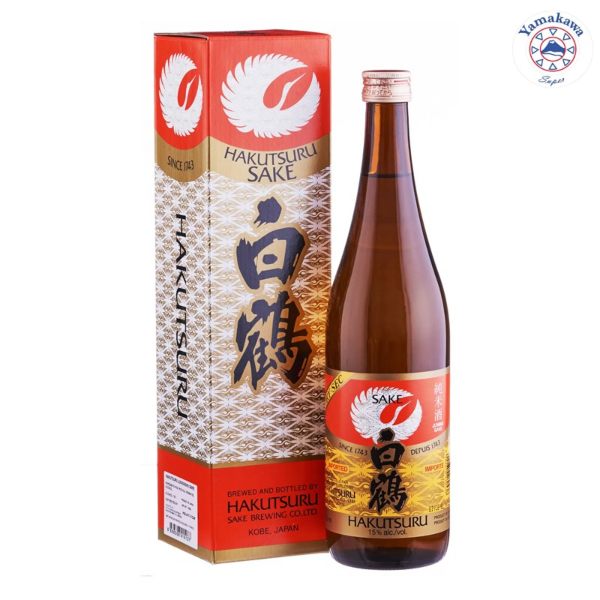 Don't mistake Yamakawa Super as any other Japanese supermarkets in Singapore. Yamakawa Super is a treasure trove of cheap alcohol in Singapore with delivery straight to your doorstep. Well-stocked with famous Japanese alcohol from brands like Hakutsuru and Asahi Shuzo, you'll certainly find an alcohol listing to satisfy whatever alcohol preferences you have. 
Cheap alcohol deal in Singapore: The Hakutsuru Sake Junmaishu (available on yamakawasuper) is well-loved for its simple and clean notes with a robust, toasty flavour that makes for a good drink to have on stand by. We suggest serving it hot to go with savoury dishes (think tempura, sukiyaki)! 
5. William Grant & Sons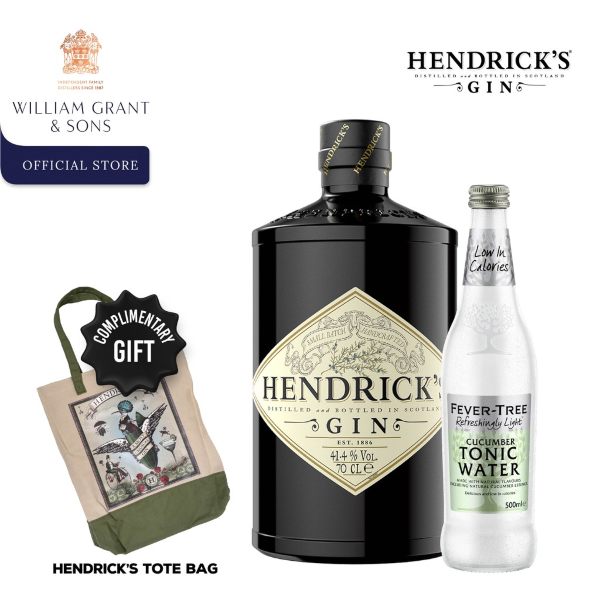 You can't mention alcohol delivery in Singapore without mentioning the free delivery offered by William Grant & Sons. By omitting additional delivery fees, William Grant & Sons keeps things affordable for alcohol fans by passing on cost-savings to customers! This lets buyers fully savour their extensive range of alcohol without worrying about incurring additional delivery charges.
Cheap alcohol deal in Singapore: If you've never heard of Hendrick's Gin (available on William Grant & Sons), you're in for a treat! On its own, the botanical gin is rich tasting and aromatic with its mix of 11 fruity and floral extracts that give it its unique scent and taste. The Hendrick's Gin comes with a complimentary Fever Tree Cucumber Tonic so you can create your own gin and tonic recipe for a delightful tipple. 
6. Sake Inn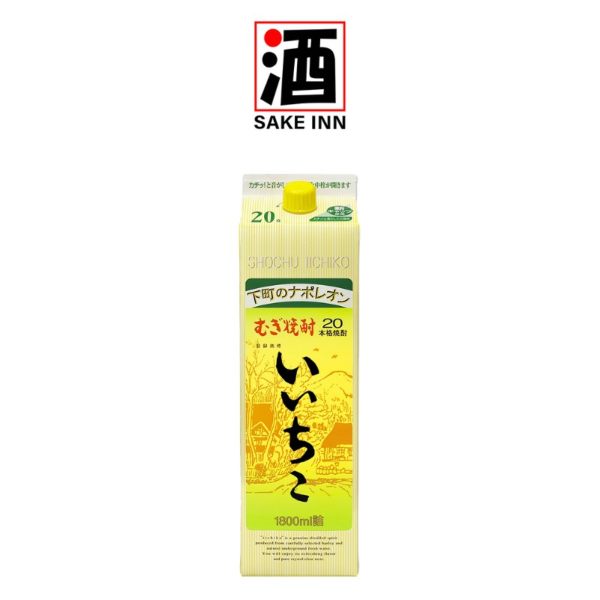 Sake Inn offers more than just sake if you're intending to recapture that Izakaya feels. From their best-selling Sapporo beer to Wasabi Green Peas (both available on Sake Inn), Sake Inn leverages on their love for all things Japanese. Their astounding array of sake labels is why sake aficionados choose Sake Inn as their go-to for alcohol delivery in Singapore!
Cheap alcohol deal in Singapore: Give Japanese vodka a go with their Iichiko Paper Pack Shochu (available on Sake Inn)! As one of Japan's best-selling distilled spirits, the shochu boasts a fragrant aroma with a full-bodied flavour that goes well with most dishes. Drink it on the rocks or add some cold water to the shochu to lessen the burn and strengthen its aroma.
7. Shopee Supermarket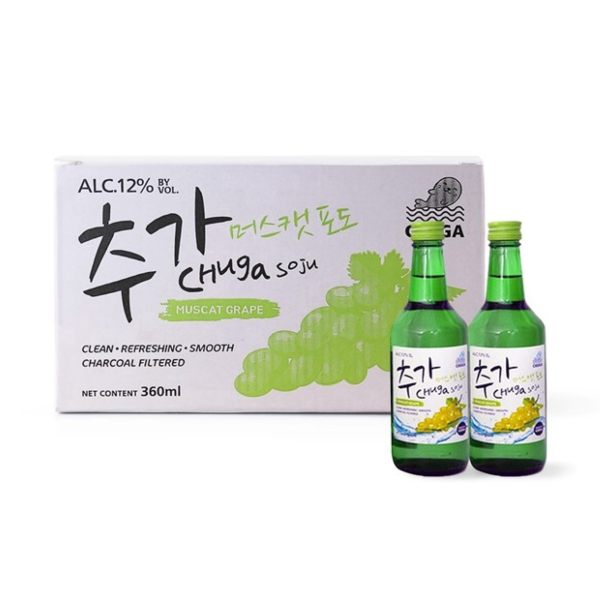 If you are worried about not having enough booze for an impromptu party that's coming up in just a couple of days, don't fret! Shopee Supermarket is here to help you out with Shopee Express alcohol delivery service. With a curated selection of sojus and beers, Shopee Supermarket is committed to its promise of fast alcohol delivery in Singapore at the best prices.
Cheap alcohol deal In Singapore: Looking for a tangy yet sweet flavoured soju? That's what you'll get with Chuga Muscat Grape Soju (available on Shopee Supermarket). With a light floral fragrance, this soju is easy on the throat. Pair them up with other beverages to create your own soju cocktail recipe! Mix up the variety and pair your soju delivery with some beers and liquors as well on Shopee Singapore!
8. Bottles & Bottles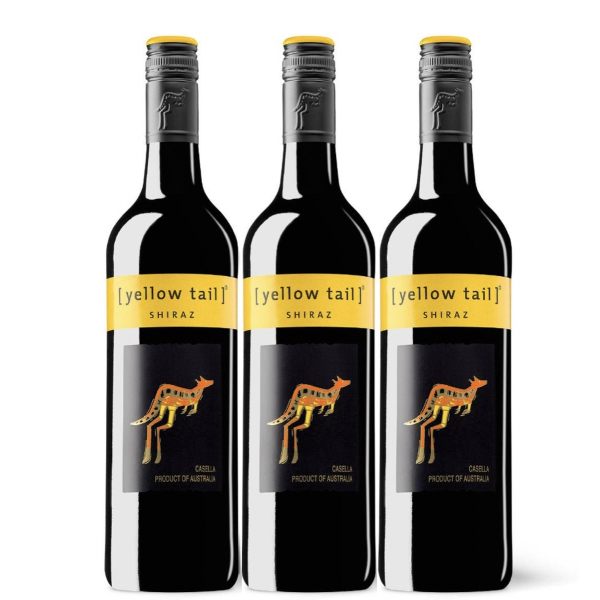 If you're more of a wine drinker, why not give Bottles & Bottles a shot! As a homegrown wine and spirits retailer, Bottles & Bottles stocks up on an international inventory of exclusive fine wines and spirits. Said list includes brands like Champagne Cattier and Sons of Eden. With all sorts of French Classics and Australian wines to select from, wine connoisseurs will certainly be spoilt for choice with Bottles & Bottles as their choice for alcohol delivery in Singapore.
Cheap alcohol deal in Singapore: Not sure where to start as a wine-drinking beginner? We recommend the Yellow Tail Shiraz 2019 Australia (available on Bottles & Bottles Official Store). For the uninitiated, Australian shiraz is a popular strain of red grapes that gives red wine its full-bodied and tangy flavour. This ultimately makes the wine perfect for dinner parties especially when paired with charcuterie and cheeses!
9. Pacific Beverages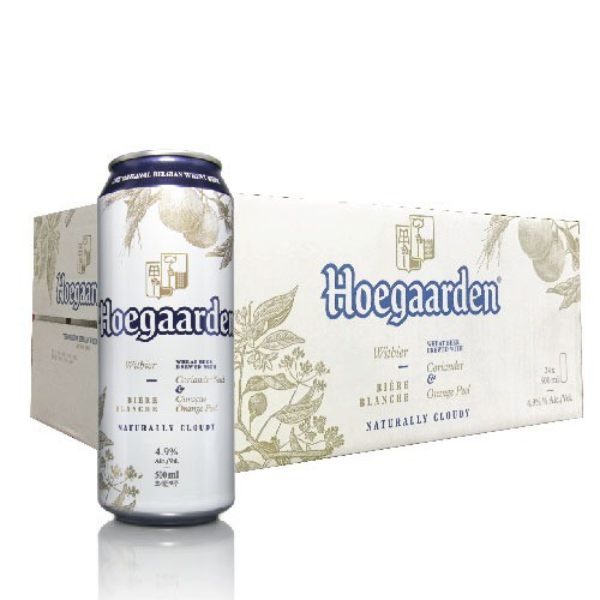 When considering alcohol delivery in Singapore, sometimes it's easiest to go for a crowd favourite like beer. And there's nothing better to check out than Pacific Beverages given their astounding range of beers for sale and with delivery in Singapore! If you're interested in the fizzy goodness of an ice-cold pint, you'll definitely want to try their unique craft beers and mainstays like Stella Artois.
Cheap alcohol deal in Singapore: Looking for a beer that's guaranteed to be a hit at your party? Look out for Hoegaarden White Beer (available on Pacific Beverages Official Store). Featuring a characteristic cloudy yellow colour, this unfiltered wheat beer is a Belgian classic for good reason. By including spices like coriander and orange peel, Hoegaarden White Beers have an aromatic spiciness and sweetness that will please both beer and non-beer lovers alike! Psst, this bundle even comes with a beauty limited edition Hoegaarden cooler bag so you can keep your drinks chilled on the go!
10. Chin Chin SG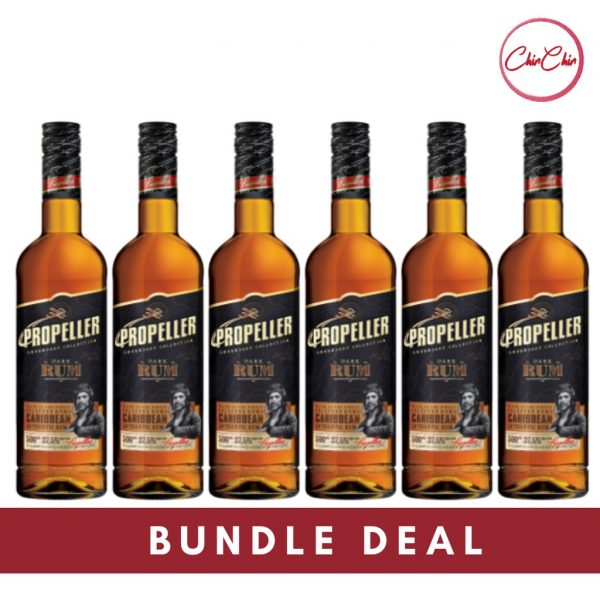 For frequent drinkers, getting more booze at a single go makes the most financial sense. Rather than multiple purchases, why not order a bundle and save some for next time? There are unbeatable bundles at Chin Chin SG and here you can take your pick from a variety of cheap liquors and wines! They have the best of liquor delivery options in Singapore, like Moscato rose that'd be a sure-hit amongst ladies.
Cheap alcohol deal in Singapore: If you are looking for a spirit that caters to the masses, we would recommend the Propeller Dark Rum (available on Chin Chin SG). This Caribbean-based rum has scents of spices, caramel and pear, making it palatable on its own. It's strong toffee and vanilla flavours also makes it a really versatile liquor that you can turn into a cocktail! While you're at it, shake things up and serve your concoctions in some drinking glassware to seal the deal.
11. Cellarbration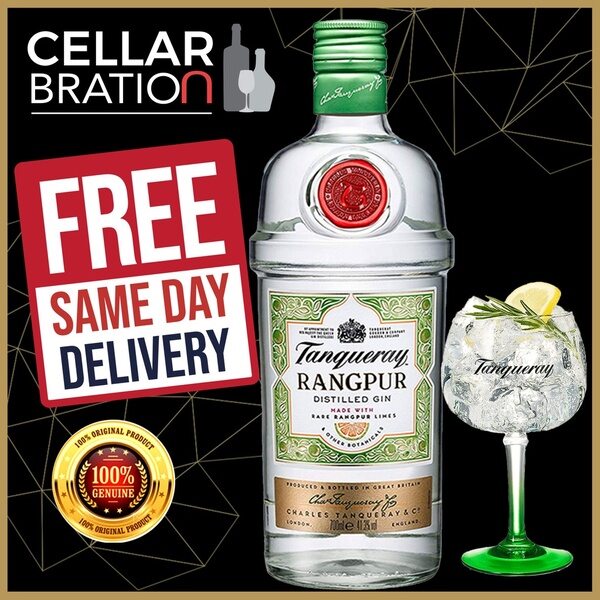 If you're arranging a last-minute party, ordering from Cellarbration is a definite way to avoid the stress and difficulty that come along with having a gathering! Being Singapore's pioneer alcohol delivery service, they keep costs affordable with free same-day delivery. There is something for everyone in their extensive assortment of beers, wines, and spirits, which includes top sellers like Bacardi and Jack Daniels. Rest assured that they offer speed and reliability when it comes to delivering alcohol to your doorstep! 
Cheap alcohol deal in Singapore: Tanqueray London Dry Gin (available on Cellarbration) is a must-try for gin enthusiasts. Its balanced combination of citrus and juniper flavours makes it a go-to bottle for cocktails. There is also Flor de Sevilla, a more contemporary gin with a uniquely bittersweet taste of Seville oranges, as well as Rangpur, which emphasises the flavours of the Indian lime, leaving behind a zesty, refreshing taste after every sip! 
Hop on the alcohol delivery bandwagon in Singapore for a booze party at home
From limited-edition bundles to money-saving mass buys, we hope this list of alcohol delivery in Singapore will help you source the alcoholic beverages you need! If you're worried about post-drinking headaches, you can combat them with Hanjian anti-hangover jelly (available on Beauty Rush) standby. For even more deals, join our Alcohol VIP lounge to enjoy discount coupons and be the first to know about the latest alcohol promotions. Take the chance and add the best beers in Singapore or the best Japanese Whiskeys to your collections! 
This article was updated on 26 October 2022. Additional research done by Shermyn Tan.