You don't have to have a reason to have a boozy party at home! Contrary to popular belief, drinking doesn't have to be expensive. This is even more so when you have affordable alcohol delivery options in Singapore! From sakes to vodkas, snag cheap alcohol in Singapore from these reputable sellers.
Where to enjoy cheap alcohol delivery in Singapore from?
1. Pernod Ricard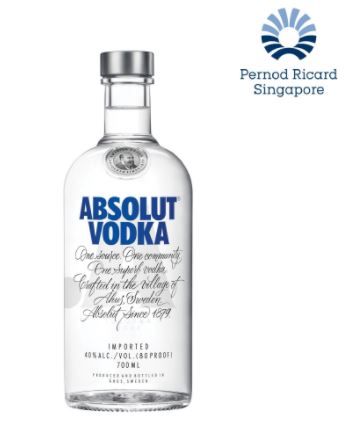 When you're shopping for alcohol, the last thing you'll want is to pay an additional premium. Instead of approaching retailers and distributors, why not get it directly from the producer? With more than a century's worth of experience, Pernod Ricard is no stranger to the spirits and wine industry. This is evident from their brands like Martell and Absolut which are instantly recognisable among drinkers of all ages!
Cheap alcohol deal in Singapore: Save more when you buy alcohol like Absolut Vodka Blue (available on Pernod Ricard)! By keeping its original 1979 blend intact, Absolut Vodka maintains its reputation as a clean and natural tasting vodka. By combining its no-sugar recipe with its iconic 18th-century medicine bottle shape, Absolut Vodka lights up any alcohol collection.
2. The Liquor Shop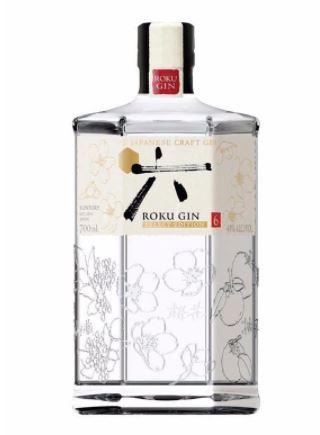 If you're seeking alcohol delivery in Singapore on a budget, look no further than with The Liquor Shop. With close to 1000 unique listings, you'll certainly find an alcohol listing to satisfy whatever alcohol preferences your guests have. From liquors and spirits to wines and champagnes, the brand spares no expense in ensuring it offers an affordable and wide array of listings to meet your alcohol needs.
Cheap alcohol deal in Singapore: Suntory Roku Gin (available on The Liquor Shop) is a craft gin that's highly sought after for its authentic Japanese herbal notes. Overall, the Roku Gin possesses a bold and bitter taste that is best enjoyed neat. This is thanks to botanicals like cherry blossom and the addition of green tea.
3. La Flor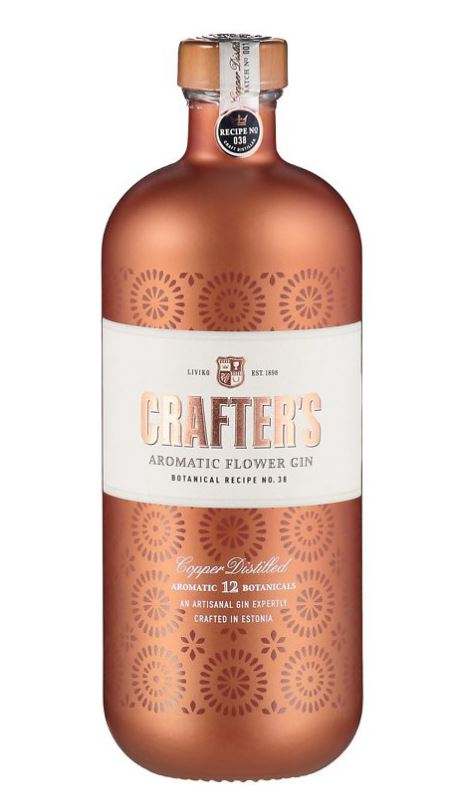 You can't mention alcohol delivery in Singapore without mentioning the free delivery offered by La Flor. By omitting additional delivery fees, La Flor keeps things affordable for alcohol fans by passing on cost-savings to customers! This lets buyers fully savour their extensive range of alcohol sth without worrying about incurring additional delivery charges.
Cheap alcohol deal in Singapore: If you've never heard of Crafter's Aromatic Flower Gin (available on Laflorsg), you're in for a treat! On its own, the flower gin is rich tasting and aromatic with its mix of 12 fruity and floral extracts that give it its unique scent and taste. Once you mix with tonic, the copper coloured gin transforms into a pretty light pink thanks to its rosehip flower pigment.
4. Sake Inn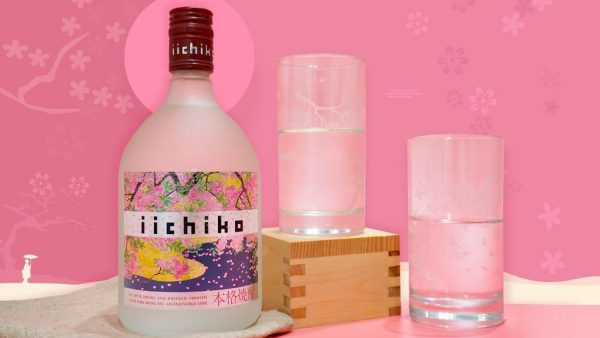 Sake Inn offers more than just sake if you're intending to recapture that Izakaya feels. From their best-selling Sapporo beer to Abeko Kaki No Mi Mentai Rice Crackers (available on Sake Inn), Sake Inn leverages on their love for all things Japanese. This also includes their astounding array of sake labels that cause sake aficionados to choose Sake Inn as their go-to for alcohol delivery in Singapore!
Cheap alcohol deal in Singapore: Give Japanese vodka a go with their Sakura Iichiko Mugi Shochu Bundle (available on Sake Inn)! We loved how the shochu oozes spring vibes as it gives a pleasant burn that accompanies notes of lychee and barley. With a fragrant fruity aroma as its base, you'll surely appreciate the combination of sweet and savoury. This limited edition bundle also includes two gorgeous sakura cups that will elevate your drinking experience with its floral prints and transparent base.
5. Booze Buddy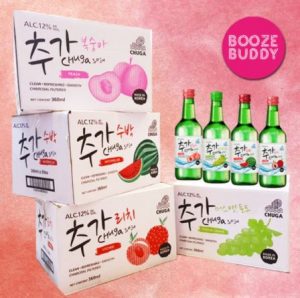 It's the day of the party and you've just realised you forgot to order the alcohol! Don't fret — Booze Buddy is here to help you out with its free same-day alcohol delivery service. With a curated selection of sojus, spirits, and beers, Booze Buddy is committed to its promise of alcohol delivery in Singapore within the day at the best prices.
Cheap alcohol deal In Singapore: When it comes to soju, flavour variety is what sells. That's what you'll get with Chuga Soju Mix & Match (available on Booze Buddy). From classics like muscat grape to tropical ones like watermelon and lychee, this cheap alcohol deal in Singapore offers you 20 bottles of quality soju that perfectly complements those fun card game nights.
6. Bottles & Bottles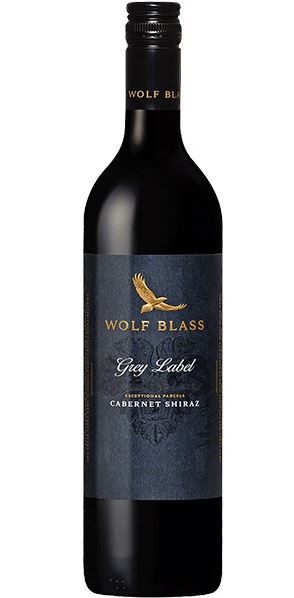 If you're more of a wine drinker, why not give Bottles & Bottles a shot! As a homegrown wine and spirits retailer, Bottles & Bottles stocks up on an international inventory of exclusive fine wines and spirits. Said list includes brands like Champagne Cattier and Sons of Eden. With all sorts of French Classics and Australian wines to select from, wine connoisseurs will certainly be spoilt for choice with Bottles & Bottles as their choice for alcohol delivery in Singapore.
Cheap alcohol deal in Singapore: Not sure where to start as a wine-drinking beginner? We recommend Wolf Blass Grey Label Cabernet Shiraz, 2017 (available on Bottles & Bottles Official Store). For the uninitiated, Australian shiraz is a popular strain of red grapes that gives red wine its full-bodied and tangy flavour! In this case, the mix with cabernet sauvignon and malbec purple grapes gives an overall richness you'll rarely find among other fine wines. This ultimately makes the wine perfect for dinner parties when paired with gamey meat!
7. Pacific Beverages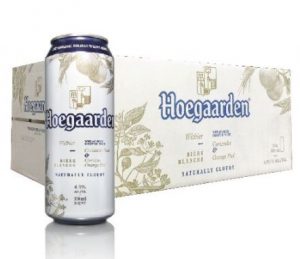 When considering alcohol delivery in Singapore, sometimes it's easiest to go for a crowd favourite like beer. And there's better to check out than Pacific Beverages given their astounding range of beers for sale! If you're interested in the fizzy goodness of an ice-cold pint, you'll definitely want to try their unique craft beers and mainstays like Stella Artois.
Cheap alcohol deal in Singapore: Looking for a beer that's guaranteed to be a hit at your party? Look out for Hoegaarden White Beer (available on Pacific Beverages Official Store). Featuring a characteristic cloudy yellow colour, this unfiltered wheat beer is a Belgian classic for good reason. By including spices like coriander and orange peel, Hoegaarden White Beers have an aromatic spiciness and sweetness that will please both beer and non-beer lovers alike!
Hop on the alcohol delivery bandwagon in Singapore for a booze party at home
From limited-edition bundles to money-saving mass buys, we hope this list of alcohol delivery in Singapore will help you source the alcoholic beverages you need! If you're worried about post-drinking headaches, you can combat them with Hanjian anti-hangover jelly (available on Beauty Rush) standby. For even more deals, join our Alcohol VIP lounge to enjoy discount coupons and be the first to know about the latest alcohol promotions. Take the chance and add the best beers in Singapore to your collections and show them off in your own home bar!
This article was updated on 21 May 2021. Additional research done by Jamantha Lim.
---
New to Shopee? Get $7 (min. Spend $15) with code*: ALCOHOL7DEALS
*TNC applies. Valid for new users from 21 May to 1 Jun 2021 only.