Suntory, Togouchi and Nikka — what are we talking about? Japanese whiskeys of course! First, a little about Japanese whiskey — how did it come about, how is it different from its Scottish counterpart and most importantly, what does Japanese whiskey taste like?
What are the origins of Japanese whiskey?
The notion of Japanese whiskey started in the early 20th century. A young Japanese chemist, Masataka Taketsuru brought back the art and science of making whiskey after a trip to Scotland. After he came back, Makataka was hired by Shinjiro Torii to work at his distillery, Kotobukiya (which would later be renamed to Suntory). However, they soon parted ways and each went on to start their own distillery — Nikka and Suntory respectively. Over the years, both whiskey brands have bottled some of the best Japanese whiskeys. Their whiskeys have even made it to Jim Murray's Whiskey Bible list — Suntory's The Yamazaki Sherry Cask won the award for the best whisky in 2015 and Nikka's Coffey Malt clinched that accolade in 2018.
Japanese whiskey vs Scotch whiskey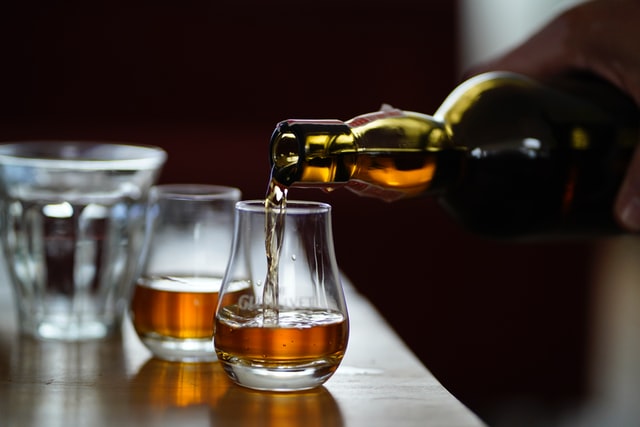 Although heavily influenced by Scotch, there are several differentiating elements between Japanese and Scotch. One of the key differences is that the taste of Japanese whiskey is often influenced by mizunara oak. The mizunara oak tree is native to Japan and it must be at least 200 years old before it's felled and used during the maturation process. This oak is turned into the barrel or cask that holds the whiskey during the maturation stage. This tends to lend the whiskey a very distinct taste compared to Scotch.
What is the general taste profile of Japanese whiskey you might ask? Japanese whiskey tends to taste more elegant and feminine compared to Scotch which is often described as masculine. It also usually has a less smokey flavour, is a lot less heavily peated and a little sweeter.
Best Japanese whiskeys to try
1. Suntory The Yamazaki 12 Year Single Malt Japanese Whisky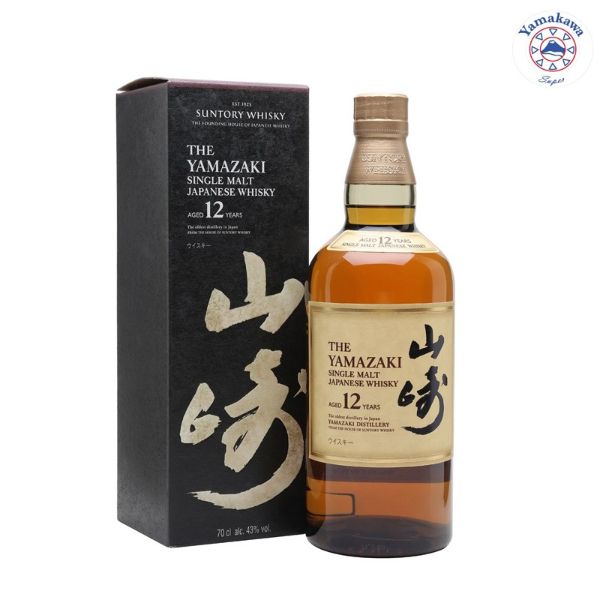 Any whiskey connoisseur would know that The Yamazaki 12 Year Single Malt Japanese Whisky (available on yamakawasuper) is one of the best Japanese whiskeys on the market. It has also won several gold awards at world spirits challenges and competitions. Yamakazi 12 is produced by the Japanese whiskey brand, Suntory, the oldest distillery in Japan founded by Shinjiro Torii in 1923.
This elixir of gold is aged in American and mizunara oak. On the nose, you'll get hints of tropical notes like pineapple, coconut and vanilla. The fruity notes continue on the palate with undercurrents of spice and wood. For the finish, you'll get a lingering taste of dried fruits. Is your dad a beer lover? Why not switch things up. This exquisite whiskey will make a great Father's Day gift, or simply a good gift for your old man to sip on!
2. Nikka Coffey Malt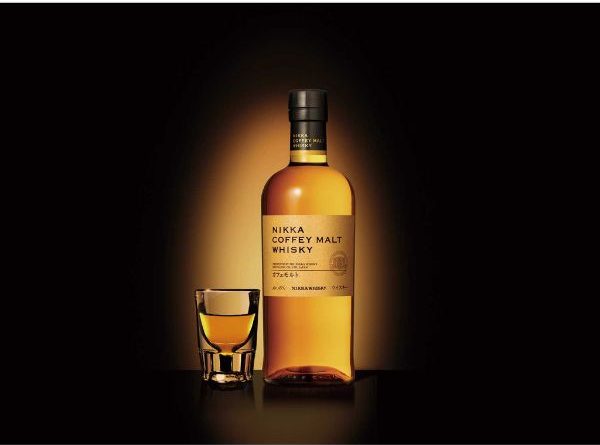 Nope, this Japanese whiskey is not blended with coffee. Instead, the Nikka Coffey Malt (available on The Liquor Shop) is made from 100% malted barley and distilled in a coffey still. This allows for continuous distillation, unlike the usual pot stills whiskies are usually distilled in. The result is a whiskey with higher alcohol content (45% ABV) while still retaining the taste and aroma of the grain. The Nikka Coffey Malt was even awarded the title of the best whiskey in the world in Jim Murray's Whiskey Bible list in 2018! 
When you take a sip of this best Japanese whiskey, your palate will be greeted with orange, vanilla and citrus flavours. After which, you'll taste ethanol flavours which will linger on long after you're done drinking. This well-balanced whiskey will surely be a hit with both newbies and whiskey drinkers alike!
3. Suntory Toki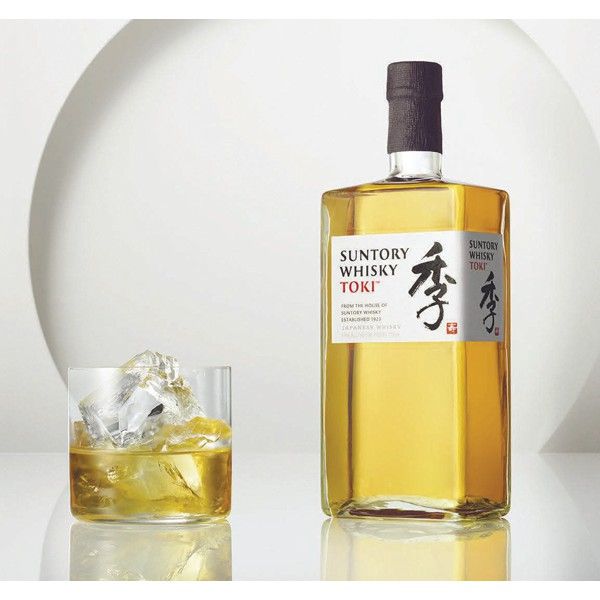 Is the highball the one Japanese drink that you go back to at your favorite izakayas? DIY it at your home bar — Suntory style. The Suntory Toki (available on The Liquor Shop) has notes of grapefruit, peppermint, vanilla oak and ginger that'll elevate a traditional highball drink. To make a highball, simply fill a glass with ice cubes, add chilled whiskey, pour chilled soda (three to four parts chilled soda to whiskey) and add lemon citrus!
4. Nikka From The Barrel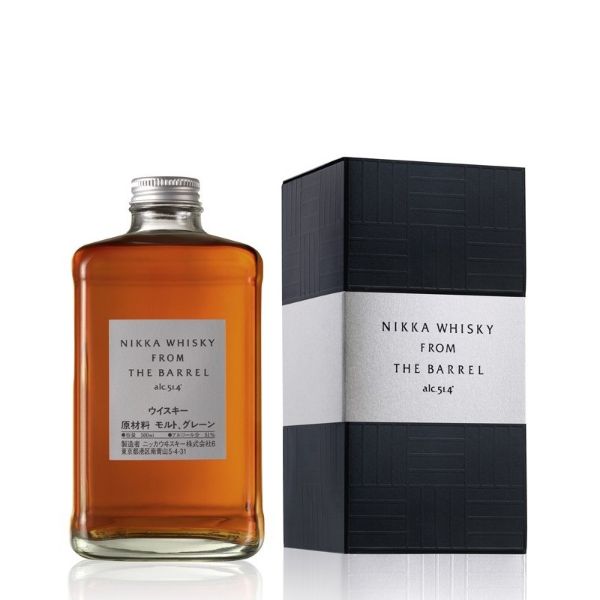 Japanese whiskeys can be expensive and this is partly due to the fact that there has been a spike in demand but limited supply. So when we chanced across the Nikka From The Barrel 50CL (available on The Liquor Shop) we knew we had to include it. Although 50cl, it's an affordable whiskey retailing at $72. It's made from a blend of Nikka single malts which are 'married' in a variety of different casks to evoke a harmony of flavours. 
It's floral and spicy on the nose and develops into a firm caramelised apple flavour on the palate before ending with long marine notes reminiscent of the smell of sea breeze. Doesn't that sound just divine? This block of whiskey is bottled at 51.4% ABV and can be enjoyed neat or on the rocks.
5. The Mikuni Blended Japanese Whisky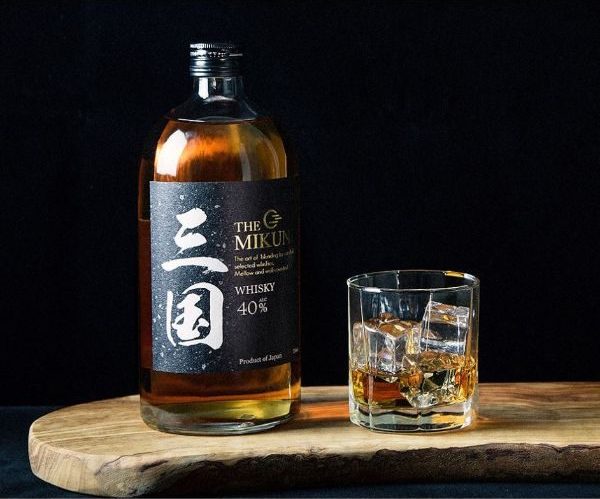 Blended with a number of malt and grain whiskies, The Mikuni Blended Japanese Whisky (available on yamakawasuper) is another affordable entry point into the sophisticated world of Japanese whiskey brands. It's produced in a distillery that sits at the foot of the beautiful Mount Fuji volcano. Fresh water that filters through the porous volcanic rock is used in the production of this whiskey. Blended by Master Blender, Kenji Watanabe, your senses will savour the honey, vanilla, brown spices and dried figs taste. This versatile whiskey can be drunk on its own or mixed in a cocktail of your choice!
6. HAKUSHU 12 Years Old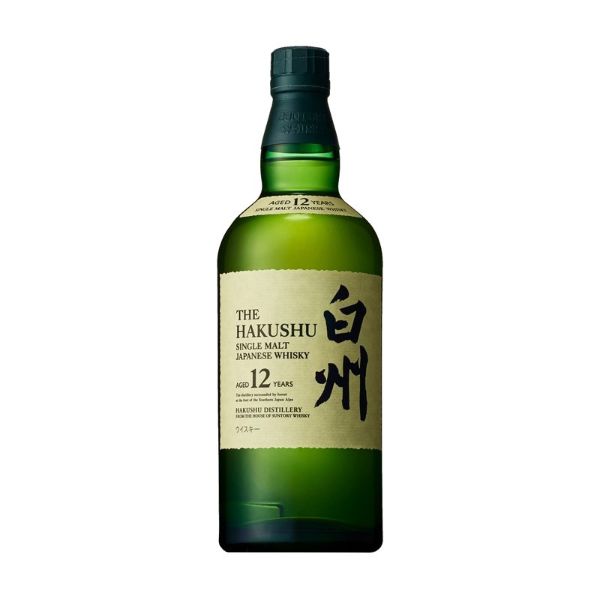 Single malt whiskey basically refers to whiskey that has been produced at one distillery and from malted barley. The HAKUSHU 12 Years Old (available on Shopee Supermarket) is another award-winning bottle of the Japanese whiskey brand, Suntory. It was first launched in 1994 and is made in Hakushu distillery, located in the forests of Mount Kaikomagatake. As such, the Hakushu 12 is made with natural water from the mountain before being placed in small white oak casks where the whiskey is matured for 12 years or longer.
If you enjoy the peated taste that's often found in Scotch, then this is the best Japanese whiskey that comes close. Expect sweet notes with hints of green leaves and fruits that draw out into a smokey taste that'll linger on your palate. 
7. Hibiki Harmony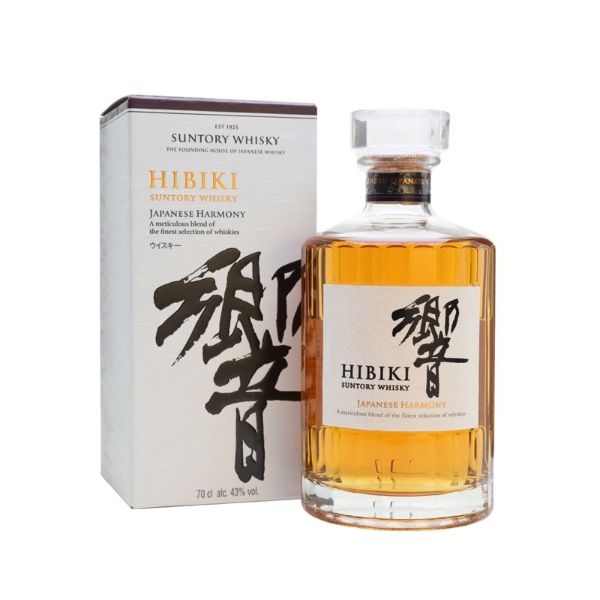 Single malt whiskeys may be considered the 'pure' versions of whiskeys but did you know that some of the best Japanese whiskeys are in fact, blended? Hibiki is another variety of whiskey from the Japanese whiskey brand, Suntory. The Hibiki Harmony (available on  Shopee Supermarket) is a blended whiskey and includes a variety of grain and malt whiskies from Yamazaki, Hakushu, and Chita distilleries. This just means you get to savour several types of whiskey and enjoy them in kanzen or in a complete, harmonious blend.
On the nose, you'll smell floral and Japanese orange notes while it will be the honey and orange peel that'll stand out on the palate. As for the finish, you'll get a hint of mizunara that'll stay on as an aftertaste for a longer time. We also can't ignore the gorgeous glass bottle the Hikibi Harmony comes in. This one will definitely sit prettily on your home bar counter!
8. Togouchi Japanese Blended Whisky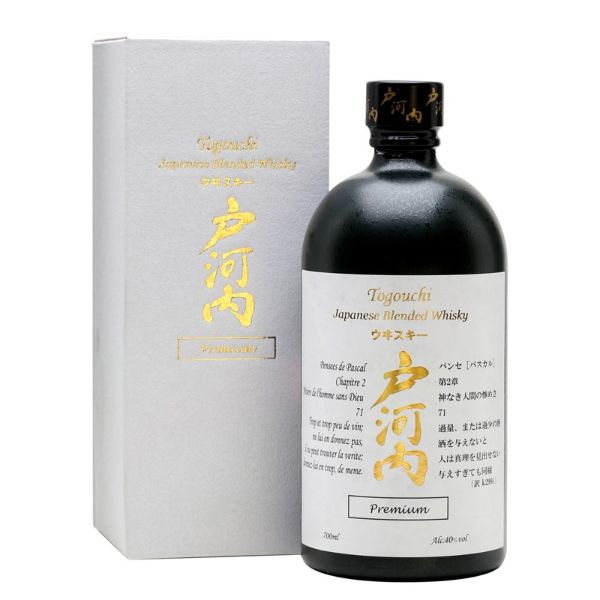 Not into a strong liquor? Then you've got to pour yourself a glass of Togouchi Japanese Blended Whisky (available on The Liquor Shop) which has been described as being light and easy to drink. This blended whiskey is matured in Chugoku Jozo distillery which like many other distilleries, started off by first producing sake. What's unique about this Japanese whiskey brand is that it's matured in a tunnel. The tunnel in Togouchi village has consistent temperatures and humidity levels that influence the taste during the whiskey's maturation process.
The Togouchi Japanese Blended Whiskey is made from Scottish malt and Canadian grain and blended for the Japanese palate. This whiskey has been described as being elegant and more approachable compared to stronger whiskey varieties. Notes include toasty marshmallows, nuts and cornflakes on the nose, a sweet honey taste on the palate and a peaty aroma taste for the finish.
Watch the review below to find out more about this lesser known Japanese whiskey brand!
9. The CHITA Whisky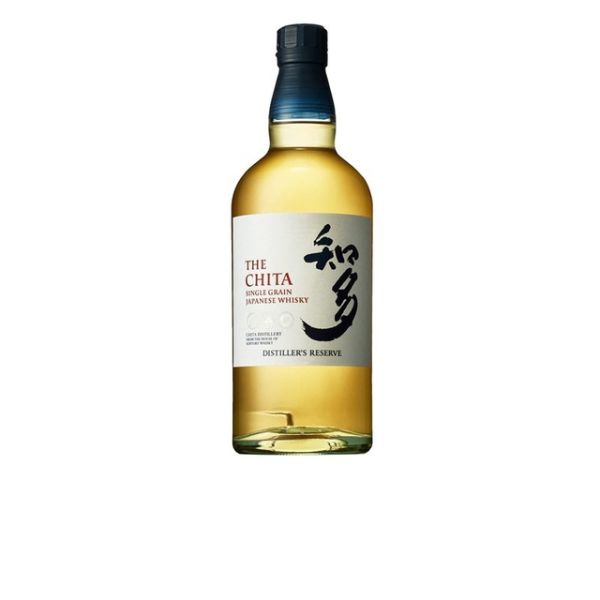 Want to introduce a friend to whiskey? THE CHITA Whisky Suntory (available on Shopee Supermarket) will make a good starting point for non-whiskey drinkers. Although produced at one distillery, single grain whisky can be made from one or more cereals like wheat maize or rye (malted or unmalted). This often tends to make this type of whiskey lighter and sweeter without too much of a smoky aroma.
The Chita goes down smooth with a tinge of honey taste on the palate and finishes with a clean spiced oak and subtle bittersweet notes. You can even mix this whiskey to make a highball or have it with sushi! Fun fact: Japanese have a tradition of pairing their whiskey with food so take a stab at it at your next house party! Be sure to check out Diageo's spirits from diageoofficialstore. With their large range of Whiskeys, from Lagavulin 16 Years Old to Oban 14 Years Old and even Talisker 18 Years Old Whisky          
Swirl your dram and sip the best Japanese whiskeys!
We hope this roundup has inspired you to dive into the world of Japanese whiskey brands. If whiskey is not your only poison, then check out this list of best beer brands to try in Singapore and alcohol delivery deals that you have to take advantage of. Kanpai!