Whether you're escaping infant cries on public transport or looking to focus with zero distractions, the best noise cancelling headphones can help you tune out after a long day! These headphones utilise Active Noise Cancellation (ANC) technology that reduces unwanted background sounds by adding sound waves that interfere with their audibility. The end result is a comfortable and noise-silencing audio experience. From cheap noise cancelling headphones to premium, feature-packed ones, it can be tough finding what you need among the assortment of the best noise cancelling headphones available. Read on for some tips to help you make that decision!
How do I choose the best noise cancelling headphones?
Sound quality — frequency response range, soundstaging & drivers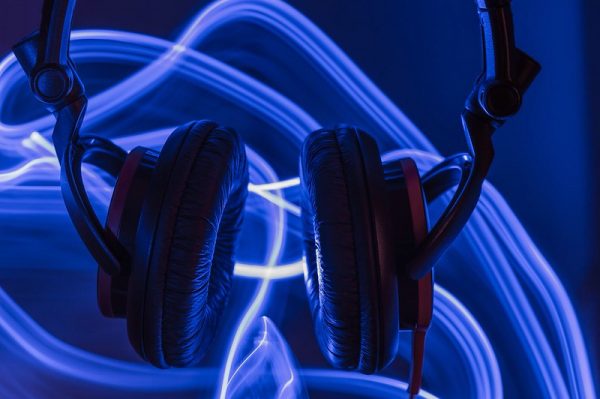 Even if you're able to block out all the noise, the last thing you'll want are headphones with poor sound quality! Not sure how to gauge good sound quality? Here are some tips! Firstly, check out the frequency response range, which refers to the full range of frequencies headphones can reproduce. The wider the range, the better! This allows tunes to layer itself and come alive instead of sounding hollow and flat. 
Next, soundstaging refers to the headphones' ability to let listeners perceive a song's width and spaciousness. Solid soundstaging makes any song sound like a live performance. 
Lastly, headphone drivers help convert electrical signals into pleasant and audible sound signals for our ears. Ranging from dynamic drivers to balanced armature drivers, manufacturers include a mix to produce sounds with high fidelity and low distortion.
Comfort
The best noise cancelling headphones don't just have to sound great, they have to feel great too, especially when compared with the best wireless earphones! Always avoid those that cup your ears too tightly or squeeze your head. Ideally, you should be looking out for headphones with cushioned headbands and snug ear pads to provide a comfortable fit.
Now that you know what to look out for, check out our rundown of the best noise cancelling headphones!
Best cheap noise cancelling headphones
1. Avantree ANC032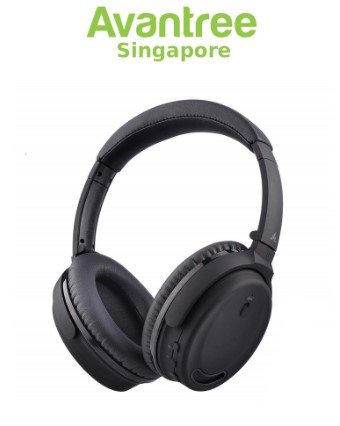 Keen on trying out the best noise cancelling headphones but on a tight budget? Avantree ANC032 (available on Avantree Official Singapore Store) is a fantastic option that gives users a taste of how ANC can improve your overall audio experience! Playing a quiet static sound, the filter effectively cancels out ambient noises and allows you to tune out. While it might not provide a comprehensive noise cancelling experience, the combination of static and music helps to make most low frequency sounds inaudible.
Don't let its price fool you — Avantree headphones come with a durable build! The headphones adopt a matte black finish and are designed with portability in mind as it comes with a useful headphone cups swivel and fold feature.
2. Mpow H12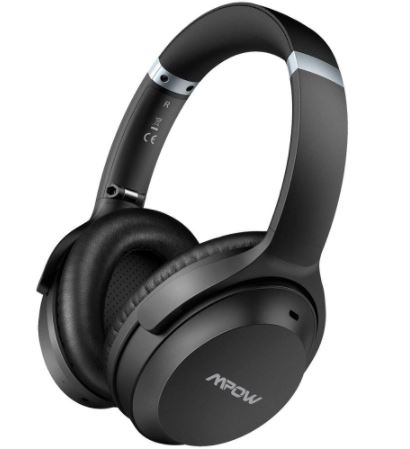 If you're looking for cheap noise cancelling headphones that provide the best value-for-money, the Mpow H12 (available on Airpods & Switch) is just what you need. The H12 provides a pretty solid sound system with good strong kicks from the bass, and a nice crackle with the treble that will enhance your audio experience. Mpow headphones don't miss out on comfort either with the H12 ear muffs made using memory foam and breathable audio fabric to enhance user experience.
The H12 doubles up as a headset thanks to its an inbuilt microphone. They also come installed with CVC technology that helps to blanket some white noise behind your voice, giving you clarity when presenting on important conference calls.
3. Anker Soundcore Space NC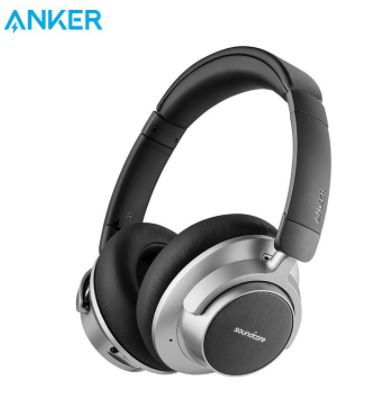 The Anker Soundcore Space NC (available on NK电子产品商店) is lauded as one of the best noise cancelling headphones at its price point. At a fraction of what premium options cost, you'll be pleasantly surprised by the quality packed into these cheap noise cancelling headphones! The sublime sound quality is nothing to scoff at as its noise cancellation complements the decent mix of highs and lows. This ensures you're separated from surrounding noises while enjoying the increased musical depth.
Durability-wise, these Anker headphones feature a lightweight build that includes a metal headband and memory foam ear cups. These prove sturdy and can definitely help the Space NC take a few punches. Overall, this adds to the affordable, no frills package that Anker uses to win over audiophiles!
4. SonicGear AirPhone ANC3000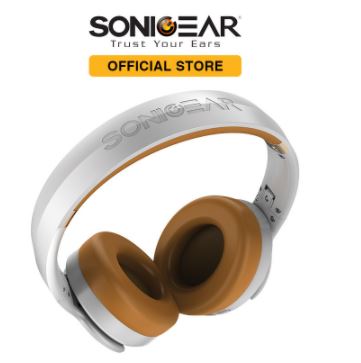 Want a pair of cheap noise cancelling headphones that shine in quality? The SonicGear AirPhone ANC3000 (available in Leapfrog E-Store) is a fantastic option that gives users a taste of how ANC can improve your overall experience! Best for blocking out ambient noises, the EQ prioritizes bass with the ANC mode turned on, giving you a punchy sound experience that'll rock your eardrums.
Designed with the busy commuter in mind, the SonicGear AirPhone ANC3000 comes with a compact design that allows you to fold it down to just the size of your palm – freeing up space in your bag for your other important stuff. Its frame provides sturdiness with earmuffs that provide great cushioning for endless hours of audio play. For its price, these SonicGear headphones certainly pack a punch!
5. TaoTronics TT-BH090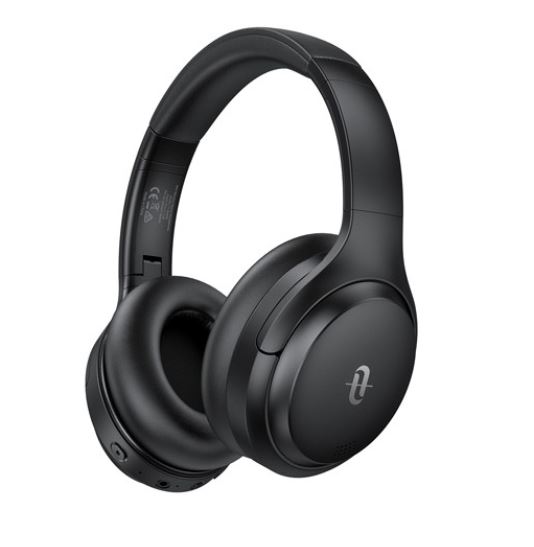 Unlike the other best noise cancelling headphones on this list, TaoTronics TT-BH090 (available on TaoTronics Official Store) features the much-anticipated hybrid noise cancelling feature. This is a specialised noise cancellation technique that seeks out ambient noises and aggressively cancels them out! By lining both the outsides and insides of the headphones with microphones, the TT-BH090 boasts a 30db noise reduction and effectively nullifies background noises. Simply turn on the ANC switch and low-frequency annoyances and sounds will be a thing of the past. This is fantastic considering how these Taotronics headphones are cheap noise cancelling headphones!
6. Philips Bass+ Active Noise Cancelling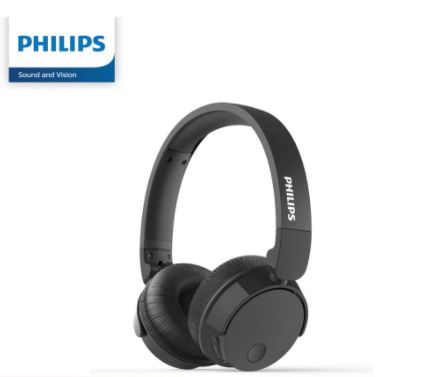 Gunning for the best noise cancelling headphones from a reputable brand that won't blow up your budget? Make sure you give Philips' Bass+ Active Noise Cancelling (available on Philips Certified Store) a shot. These cheap noise cancelling headphones aren't kidding around when considering its bass undertones! Thanks to its 32mm neodymium acoustic drivers, the music you'll hear is nothing short of crisp and weighty. Despite these heavy sound drivers, the Philips headphones are portable as they use thinner padding and plastic to keep its overall weight under 150g. This allows you to continue rocking out to its noise cancelling goodness without worrying about neck fatigue!
7. JBL Tune 600BTNC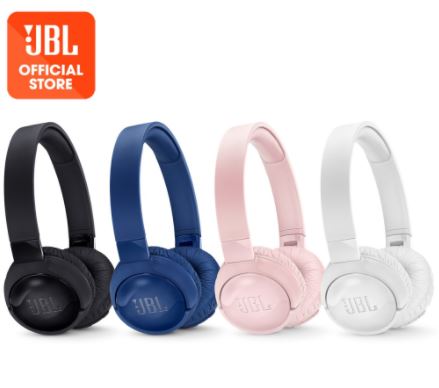 At a little north of $100, we dare say JBL's Tune 600BTNC (available on JBL Official Store) is one the best cheap noise cancelling headphones around! Looks-wise, JBL headphones have a combination of matte and glossy finishes that help these headphones stand out. We were surprised at how the 600BTNC's noise cancellation effortlessly cuts through random chatter without compromising on JBL's renowned sound quality. If you're a bass head, you'll rejoice with the 600BTNC's punchy sound system! Each bassy note thwacks with a heftiness that rounds out those low frequencies. It's something you'll rarely see even among the best noise cancellation headphones.
Best noise cancelling headphones for serious audiophiles
8. Apple Airpods Max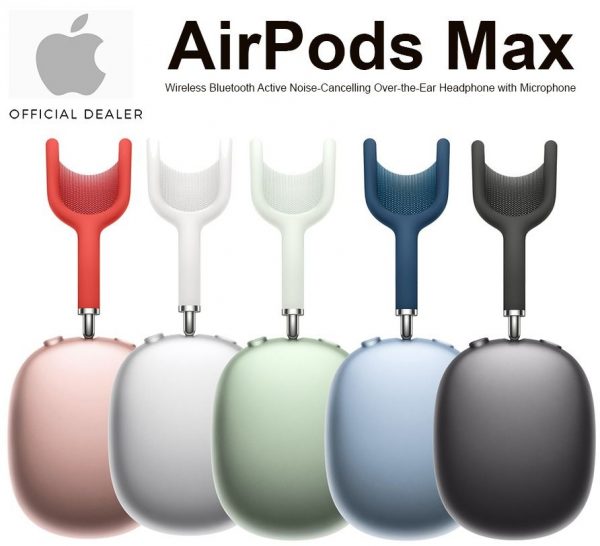 We can't talk about the best noise cancelling headphones in Singapore without mentioning Apple's Airpods Max (available on TREOO.com)! With the massive success of the Airpods Pro and its proprietary noise cancellation technology, it's unsurprising to see Apple incorporating them into a pair of premium over-ears. If you can get past the Airpods Max's premium price tag, you'll discover exceptional headphones that blend superb audio quality with industry-leading active noise cancelling technology! From capturing a wide soundstage to replicating the vibes of a live performance, Apple have outdone themselves. They've created headphones capable of delivering an aural experience that's made even better with its exceptional noise blocking tech.
9. Audio-Technica ATH-ANC700BT QuietPoint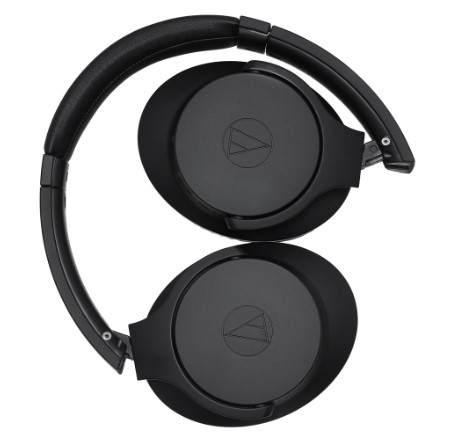 If you're keen on getting the best noise cancelling headphones optimised for treble notes, Audio-Technica's ATH-ANC700BT QuietPoint (available on TREOO.com) is your best bet! Utilising isolation effects from the memory foam ear pads with a four-microphone multi-feedback system, Audio-Technica has placed great emphasis on silencing ambient chatter once and for all. For audio purists who crave the highest fidelity in their music, plug in the 3.5mm cable included to enjoy Hi-Res Audio! This function guarantees crystal clear music as you fully embrace its mid-heavy tones.
Although ANC functions can be battery consuming, try using it concurrently with the wireless Bluetooth — it'll surprise you with 25 hours of continuous use. Checking all the boxes when it comes to battery life, sound quality and comfort, it's no wonder many choose to go with Audio-Technica headphones when considering the best noise cancelling headphones.
10. Monster ANC Clarity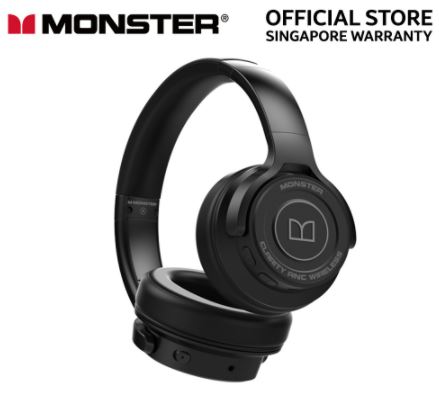 The Monster ANC Clarity (available on Monster Official Store SG) weighs in at a nifty 235g, making it one of the lightest headphones in the market. With a monstrous bass as its foundations, the sublime sound quality is nothing to scoff at as its noise cancellation complements the decent mix of highs and lows. This is all achieved while giving you crisp and clean sounding music.
Monster is well-known for their stylish headphone designs, with the Clarity being a strong reflection of their aesthetics focus. Touch controls replace the buttons of traditional headphones and simple swipes and taps on the side of the headphone allow you to control your volumes and play or pause.These Monster headphones also provide a decent amount of cushioning for your ears and on the headbands to allow for comfort while bopping to your favourite tunes. With a modest price that provides average sound quality, you can be assured you are getting a bang for your buck!
11. Sony WH-1000XM4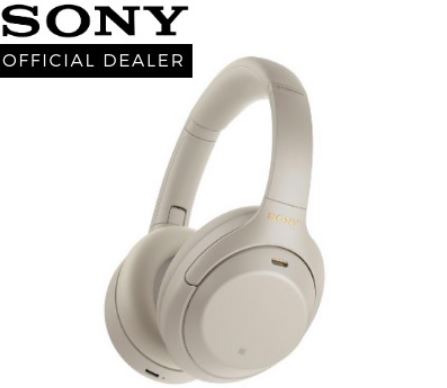 Tired of headphones that hype up their sound quality but fail to deliver? Praised by fans and critics as the best noise cancelling headphones for commuting, Sony WH-1000XM4 (available on ConnectIT Official Store) offers performance that rivals the best in the market with its clear sonics and booming bass! Mashing stellar audio performance with a clean design, Sony has gone to great lengths to establish the XM4's dominance in the ANC market.
Besides its snug fit and terrific 30-hour battery life, look out for its Adaptive Sound Control. The much-hyped feature works by switching between ambient noise mode to full-on noise cancelling mode according to your surroundings. Whether you're waiting at a crowded interchange or strolling home, these Sony headphones can intelligently adapt to suit any situation!
12. Bose QuietComfort 35 II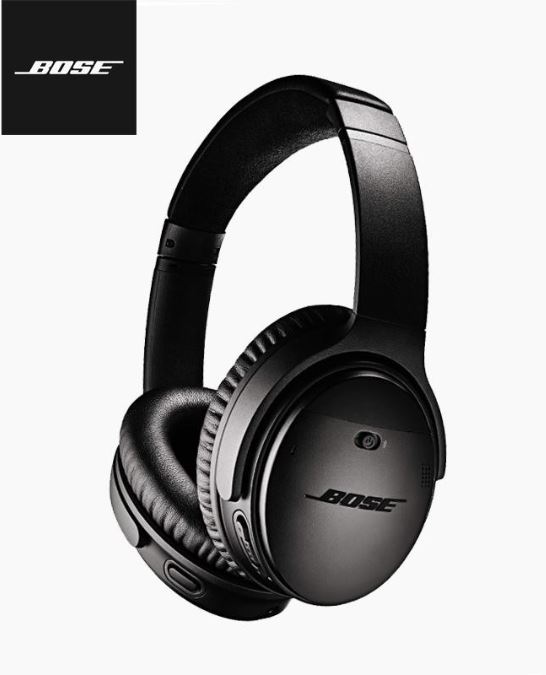 Need a pair of comfy headphones for that long flight? Building upon its predecessor's legendary status, Bose's QuietComfort 35 II (available on Bose Official Store) has plenty to live up to when it comes to claiming the title of best noise cancelling headphones. Retaining its sublime audio quality and battery life, the QuietComfort 35 II effectively combines a light mass synthetic protein leather and soft grip to allow for longwear use!
If you're wondering what Bose introduced to further increase comfort levels, it's the headphones' Google Assistant button. Utilising the built-in microphone, you're able to easily swap songs and receive emails without ever whipping your phone out! This combination of features makes these Bose headphones favoured among users on-the-go.
13. Sennheiser PXC 550 II Wireless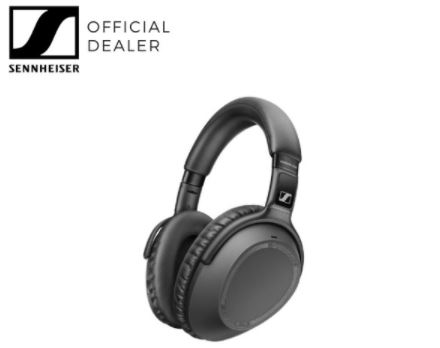 Seeking a pair of the best noise cancelling headphones for everyday use? You can't go wrong with Sennheiser's PXC 550 II Wireless (available on ConnectIT Official Store)! Achieving that satisfying sound quality Sennheiser is renowned for, the PXC 550 II Wireless stands out from the competition with its multi-layered sound quality. From crisp highs to pulse-pounding lows, the balance here is on point and capable of fine tuning with its four equaliser modes. The PXC 550 II Wireless also improves upon its predecessor by relying on Bluetooth 5. This results in lower latency and more reliable Bluetooth connections!
As for usability, Sennheiser headphones have done away with traditional buttons and switches in favour of an intuitive earcup-mounted touch control panel. To begin your scintillating audio experience, simply twist the headphone's hinges and tap the cup once! Need to engage in a brief conversation? Double tap to activate Talk Through mode so you can hear others without ever needing to remove your headphones. Ultimately, these smart features contribute to the overall premium headphone experience.
14. Jabra Elite 85H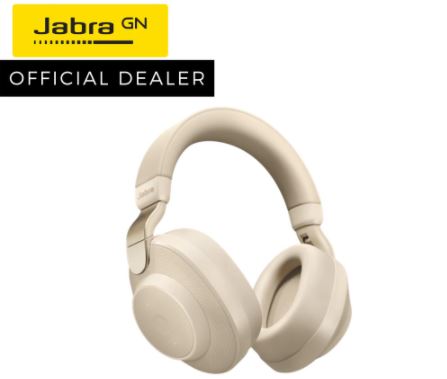 We can all agree that battery life is an essential deciding factor, especially when getting tech products like headphones. With an incredible battery life of 36 hours, the Jabra Elite 85H (available on ConnectIT Official Store) ensures you can enjoy quality music without the battery dying on you halfway. Also, the Elite 85H boasts excellent call quality! Thanks to a variety of AI smart features, Jabra has your crucial calls down to a tee.
On top of all this, the Jabra headphones provide impressive noise cancelling features so you can enjoy every bit of music to its maximum potential. Did we also mention that its stylish design makes it a clear favourite for those looking for quality-meets-style headphones?
15. Bowers & Wilkins PX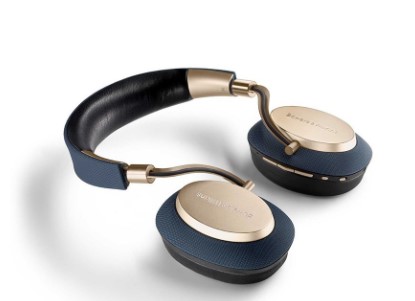 Topping off our list as the most visually pleasing pair of noise cancelling headphones, Bowers & Wilkins' PX headphones (available on bowers.wilkins.sg) guarantee that you can look great while rocking out to your favourite tunes. The PX headphones floored us with its luxe Soft Gold and futuristic Space Grey options! Visually, you'll be pleased with the sturdy but lightweight construction boasting supple leather, ballistic nylon and memory foam ear cups. We also loved the soft, quilted protective pouch that comes with purchase!
Far from being just a good-looker, the PX headphones sound phenomenal — both with and without ANC! These headphones provide a punchy and intense bass. When mashed with defined and prominent mids and highs, you'll certainly be in for an aural treat.
It's music to your ears with the best noise cancelling headphones
With these recommendations for the best noise cancelling headphones, you'll never have to suffer through headache-inducing noise again. Wondering if the grass is greener on the other side? Find out in our headphones vs earphones comparison. If you're an analogue music purist, why not stock up on that record collection by checking out these shops selling vinyl records in Singapore. Happy listening!