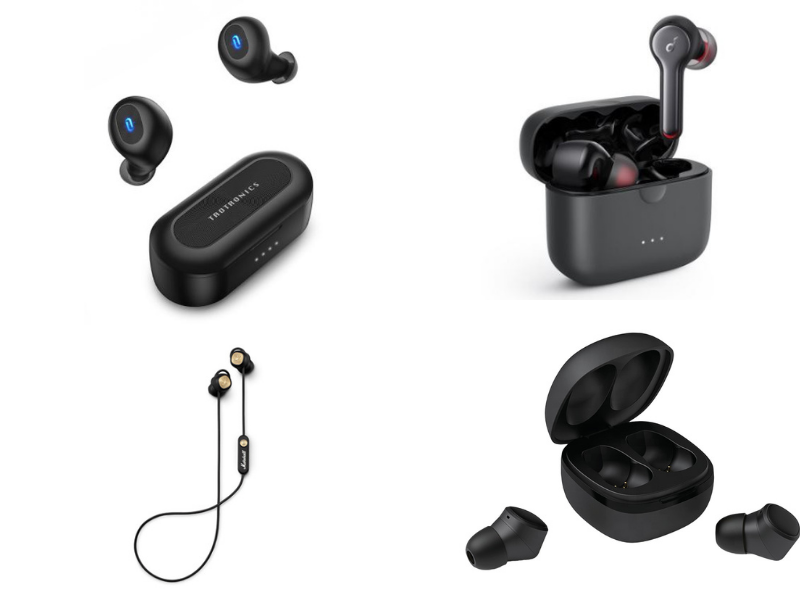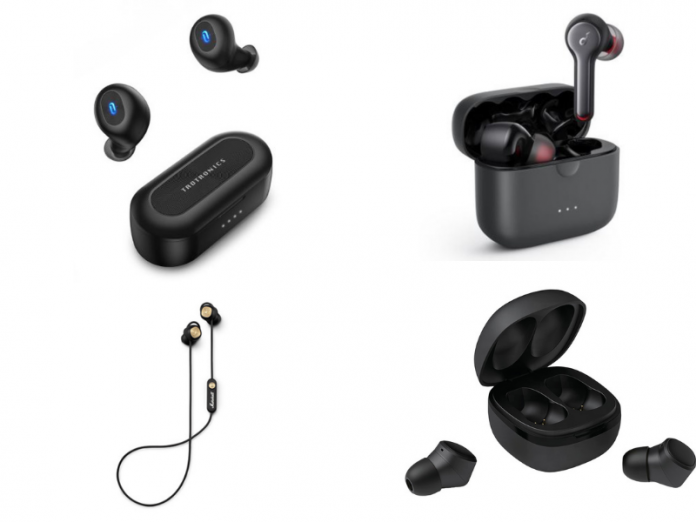 Finding the best pair of wireless earbuds in Singapore can be a mind-boggling task, especially if you're not sure what to look out for. That's why we've created a list of the best wireless earbuds across various scenarios to make your decision-making a little easier! Admittedly, this guide is meant for folks who're new to the world of quality earphones, so we're summarising all the nitty-gritty specifics and jumping into the perks of each wireless audio device. Enjoy! 
Best wireless earbuds in Singapore for the workplace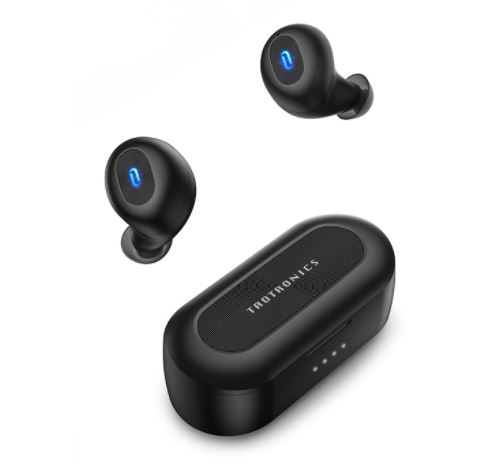 If you're looking for budget earbuds that are of good quality, then the TaoTronics TT-BH077 (available on taotronics.sg) might just be the one for you. This pair of earbuds has semi in-ear design; it sits in your ears comfortably and you'd barely notice the earbuds even after hours of wear! These earbuds also contain smart touch control, whereby high-sensitivity touch sensors are installed in the earbuds and they are able to detect every touch. You can simply tap on the earbuds to skip songs, adjust the volume, or even answer calls! How convenient is it to be able to control your music without having to touch your phone? Whatever your needs, the TaoTronics TT-BH077 is the best budget wireless earbuds in Singapore that you can't miss out on!
2. Shure SE215 Wireless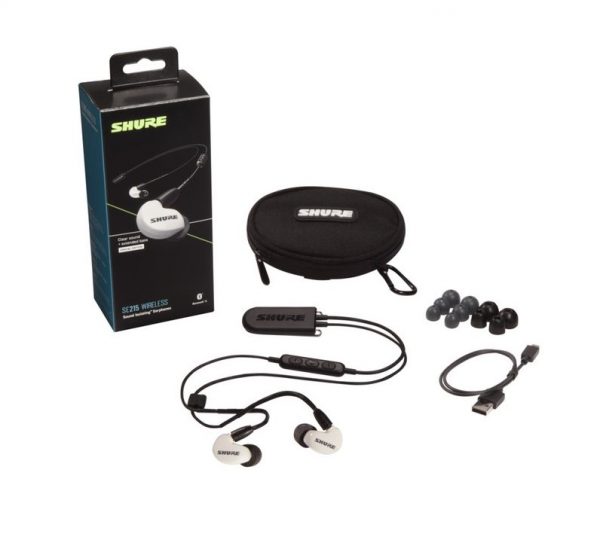 If you're a diehard fan of headphones, you'll likely prefer them to earbuds because of the larger audio drivers that create better sound reproduction. Yet, wearing headphones for prolonged periods might give you a headache because of their tight, clasping nature. Keen on shopping for the best wireless earbuds in Singapore that can provide audio quality close to that of headphones? Look no further than with Shure's SE215 Wireless (available on SeeHearLive Official Store)!
For starters, the SE215 is widely respected among audiophiles for its stellar audio performance and excellent ergonomics for long hours of use! As one of the best wireless earbuds for users who value audio clarity, the sound is accurately reproduced here as the earbuds reach deep into your ear canals. Additionally, the SE215 comes with a default foam tip in-ear buds that are great at isolating noise and shielding you from talkative workplace colleagues.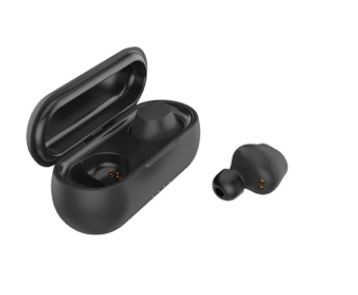 If you're seeking a more wallet-friendly option, why not check out Havit I98 True wireless stereo earbuds (available on havit.hakii.sg)While we're all familiar with their array of robot vacuums, Havit has stepped out of their comfort zone to deliver an affordable True Wireless earbud option. Leveraging upon its Bluetooth 5.0 connectivity, you'll not encounter random dropouts and disconnects with this pair of earbuds. With up to 10 metres of the working range, you can continue listening to your favourite tunes while making a quick trip to the office pantry! You won't want to miss out on this as it is one of the best budget wireless earbuds in Singapore! 
Best wireless earbuds in Singapore for daily use 
4. Xiaomi Mi True Wireless Earbuds Basic S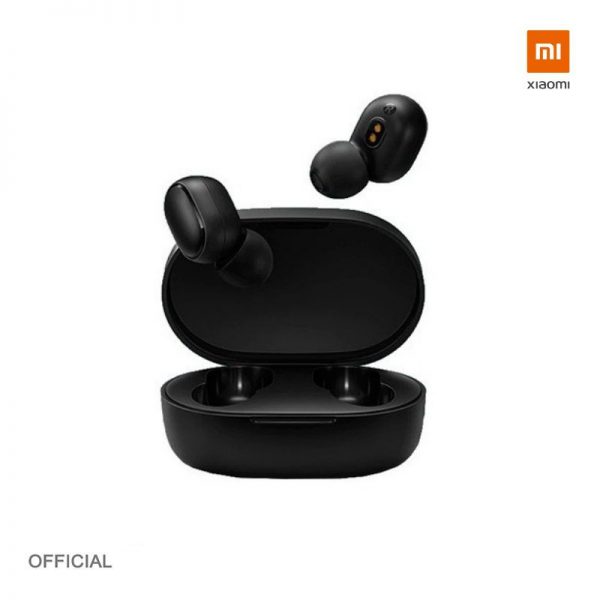 Xiaomi is no stranger to producing quality products at affordable prices. It's no surprise that these Xiaomi Mi True Wireless Earbuds Basic 2 (available on Xiaomi Official Store) made it to the list of the best wireless earbuds list in Singapore. This pair of earbuds strikes a crisp audio quality making it suited for taking calls, listening to the news, and your favourite audiobook platforms. A smart noise-cancelling feature is also included so you can enjoy your music anywhere. If you're afraid that the earbuds might fall out during your outdoor activities, fear not as silica gel caps ensure you get the perfect fit. What's unique about the earbuds is that if they are not in the charging case or connected to any device, they will automatically power off after five minutes to conserve battery! 
5. Samsung Galaxy Buds Live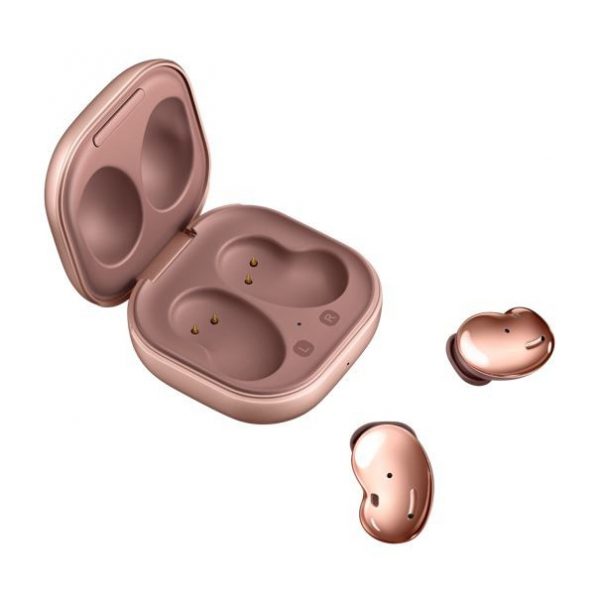 Do your tastes often veer towards bold and adventurous? Then this eye-catching Samsung Galaxy Buds Live (available on Samsung Official Store) is the one for you. Its unique bean-shape design conforms to the natural curves of our ears for a comfortable fit. Topped with a polished and glossy finish, it looks like a jewellery box case and fits nicely into your pockets while you are on-the-go! Unlike other earbuds, there are no silicone tips on the earbuds; the speaker points directly into your ear canal. If this makes you feel uncomfortable, fret not, there are silicone stabilizers near the top to help the buds better sit in your ears' contours. Choose from three classy colours — bronze, white or black — and go about your daily routine in style with the best wireless earbuds in Singapore!
6.
Sudio Ett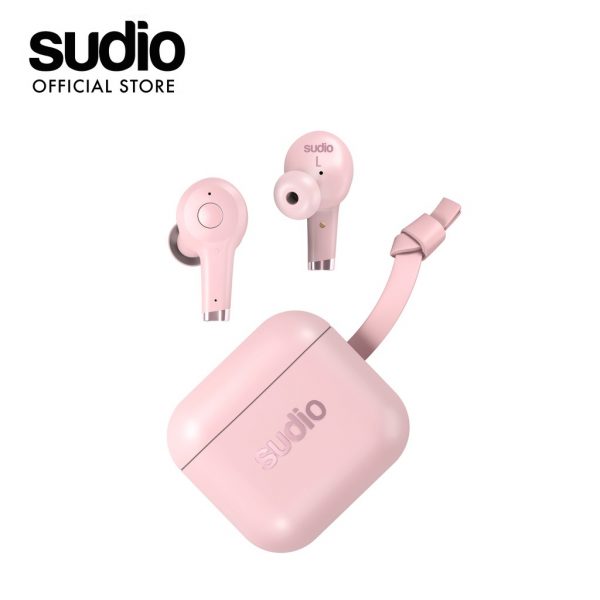 If you're looking for a pair of earbuds that perfectly balances value, design, and performance, the Sudio Ett (available on Sudio Official Store) will win you over! From looks alone, the soft-touch plastic case impresses with its clean form factor and compactness that lets you slip the Ett away in your pockets easily. The Ett also excels in the sound department with its crisp and clear sound. This is all thanks to its well-rounded drivers that let listeners fully enjoy tracks with strong instrumentals and vocals! Definitely a value-for-money purchase. 
7. ZNT SoundBass Wireless Earphone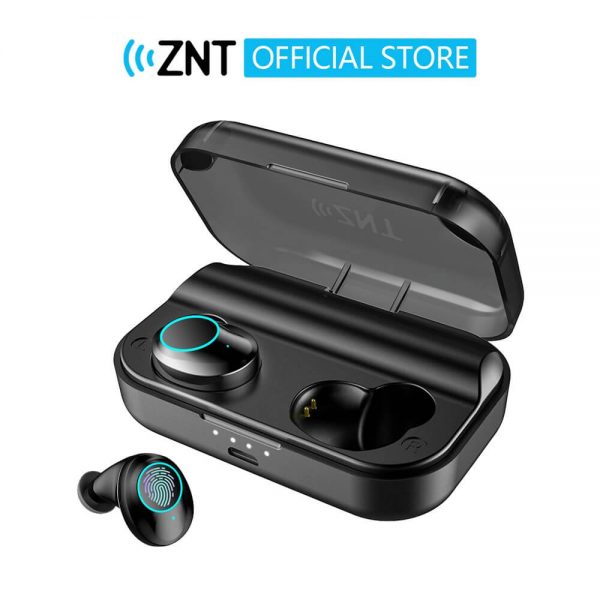 Looking for a pair of wireless earbuds with a charging case that can be doubled up to charge your phone? This ZNT SoundBass Wireless Earbuds (available on ZNT Official Store) has a strong bass that generates heart-pumping beats for an ultimate surround sound experience. It also features a one-touch playback technology to control all your calls and music playbacks with a single touch. The charging case has a battery capacity of 3000mAh which can be used as a temporary powerbank to charge your devices. Stream wonderful tunes on the go with the best budget wireless earbuds for daily use in Singapore! 
8. Marshall Minor II Wireless Earphones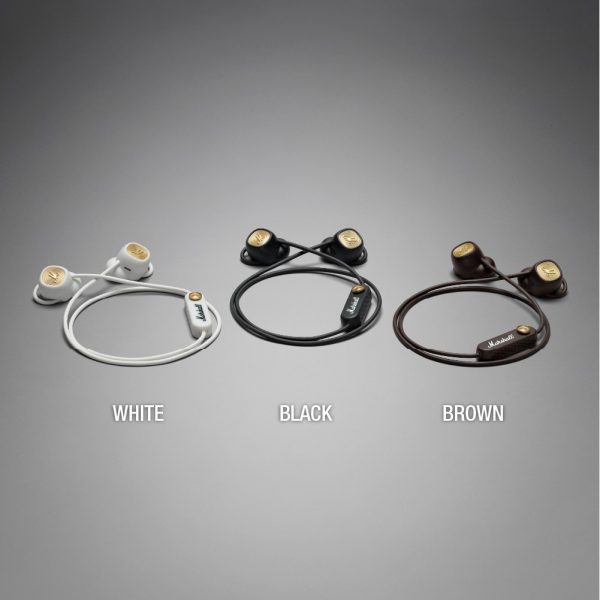 It's hard to deny that Marshall is one of the most iconic audio brands. Living up to its name, these Marshall Minor II Wireless Earphones (available on Marshall Official Store) deliver huge sound with impressive battery life. The golden logos on the earphones are magnetic, making it easy to loop them around your neck when not in use. Instead of having a myriad of ear tip options like other earbuds: these earbuds have an adjustable cable design providing a universal fit for all. What's more, it also has a quick-charging feature which gets you two hours of playtime with just 20 minutes of charge. 
9. SOUL ST-XS 2 Earbuds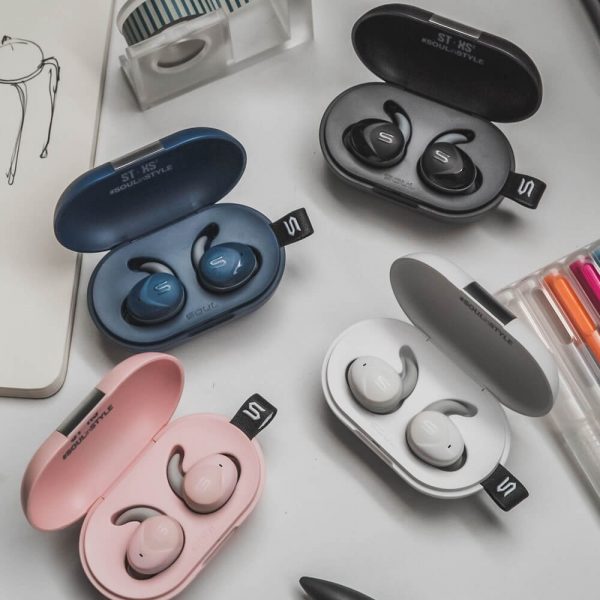 At one glance, you can tell the SOUL ST-XS 2 Earbuds (available on SOUL Official Store) look special for a pair of wireless earbuds — there is even a little nylon loop around the edge of the case that lets you clip it easily to your bag using a carabiner. Combined with a unique boxy look and wingtips, these earbuds sit very snugly and securely in your ear. These earbuds will not budge even through vigorous workouts! Apart from being water and sweat-resistant, these wireless earbuds also have a transparent audio mode. This allows you to hear outside noises while listening to music, making walking on a busy street safer as you remain aware of your surroundings. With four colours to choose from and overall solid performance, this is definitely one of the best budget wireless earbuds in Singapore that's suitable for everyone! 
Best wireless earbuds in Singapore for gym workouts
10. Jabra Elite Active 75t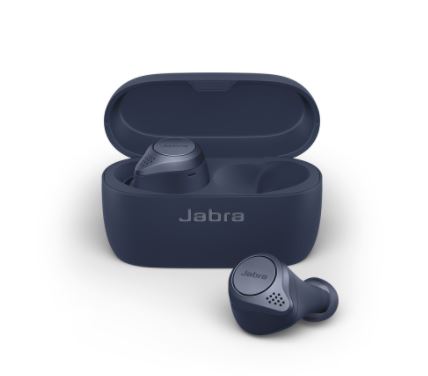 The last thing you'd want is for tangled cables hindering your movements in the gym! Fortunately, with the Jabra Elite Active 75t (available on Jabra Official Store), you can safely groove to the beat while pushing your limits. The Elite Active 75t improves upon the solid foundations of the Elite Active 65t by doubling down on the ergonomic aspect. The 75t adopts a slimmer form factor by shaving off a fifth of earbud mass. This results in lighter and more comfortable fitting earbuds! Additionally, the 75t features increased battery life, allowing for up to 7.5 hours of continuous use.
Jabra's Elite Active 75t also boasts an IP57 rating. This means you can submerge your earbuds for up to 30 minutes without worrying about getting them soaked! Ultimately, it's these functional and ergonomic additions that elevate the Jabra Elite Active 75t to being one of the best wireless earbuds in Singapore for active True Wireless earbud users.
11. JBL Endurance JUMP
Still, prefer the reliable connectivity of wireless earbuds? Check out the JBL Endurance Jump (available on JBL Official). While they aren't True Wireless, the Endurance Jump offers a durable and water-resistant alternative to premium wireless earbuds without sacrificing audio quality. By highlighting the bassy undertones in your workout playlist, this pair allows you to plough through your exercise sets like a boss. With an 8-hour playtime, fast-charging support, and a rugged build to withstand being drenched in sweat, these are arguably the best budget wireless earbuds in Singapore for your gym workouts!
12. Blackdot Pro Wireless Earbuds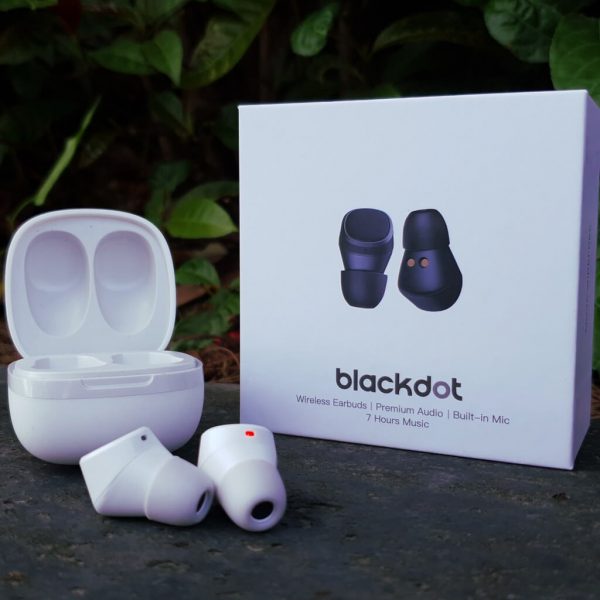 Who says that high-quality wireless earbuds have to be expensive? These Blackdot Pro Wireless Earbuds (available on Blackdot Official Store) are the hidden gems you've been looking for! They may be priced affordably under $50, but you can rest assure that sound quality is not compromised. With the latest Bluetooth 5.0 and the Blackdot customized Realtek Chip, you can connect these earbuds to most Bluetooth enabled devices. It's also IPX6 sweat and waterproof so you can use them for your outdoor activities. Together with premium sound quality and a usage period of up to 55 hours, this is undeniably the best budget wireless earbuds in Singapore that's perfect for your gym workouts!
Get clear, powerful sound from the Bose QuietComfort Noise Cancelling Earbuds (available on Bose Official Store) during your workouts. These headphones have an unmatched combination of comfort and stability. They also boast an ergonomic pair of earbud tips that spread evenly around the inside of your ear. Additionally, the earbud tips conform naturally to the shape of the upper ridge of your ear. What's more, the Bose Connect App "Find My Buds" can also track lost earbuds. Push your workout to the next level with this pair of wireless earbuds today! 
Best wireless earbuds in Singapore for long-distance runs
14. Jaybird Tarah Pro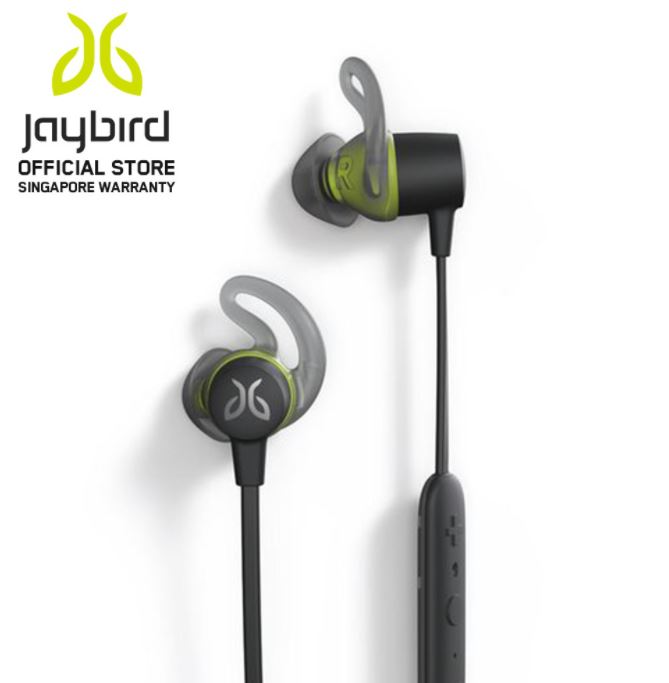 Solid earphone ergonomics are key when it comes to the best wireless earbuds in Singapore for your outdoor workouts! Jaybird Tarah Wireless (available on Jaybird Official Store) earbuds stand out from the competition with their premium finish and comprehensive IPX7 waterproof rating. Marathon athletes will adore these long-lasting, non-garish audio accessories to help them focus on their runs. 
Who says you have to sacrifice sound quality for greater durability? Jaybird has nailed the fine balance of sound isolation with its customisable EQ app settings. This allows wearers to remain aware of their surroundings while maintaining overall audio clarity. Combining the Tarah Pro's hydrophobic woven cables with its attention to the finest of audio details, you have a winning formula that satisfies both athletes and audiophiles. 
15. Anker Soundcore Liberty Air 2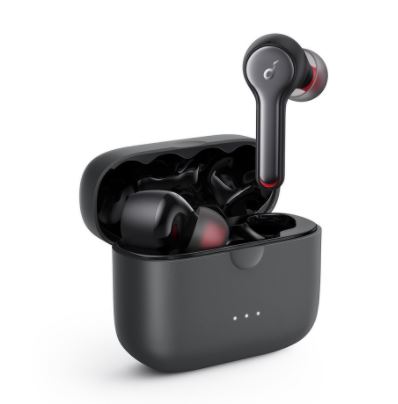 We never could've guessed that a wireless earbud under $150 like Anker Soundcore Liberty Air 2 (available on Anker Official Store) could fare so well in the sound frequency department! Liberty Air 2 wireless earphones take advantage of the ultra-light, yet the rigid structure of diamonds to create a driver dome that maintains its rigidity, even when vibrating at high frequencies.
16. SoundPEATS TRUESHIFT 2 True Wireless Earbuds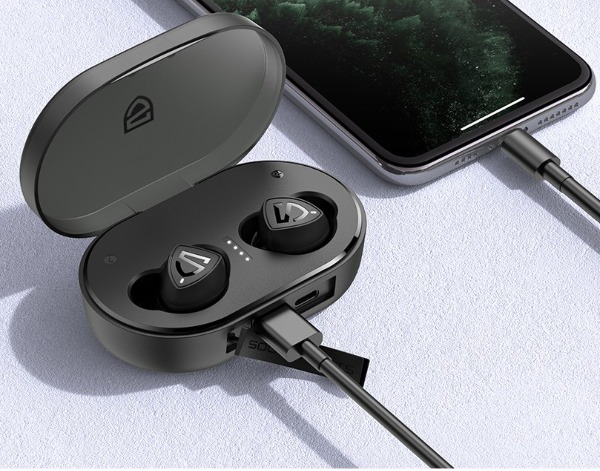 This SoundPEATS TRUESHIFT 2 True Wireless Earbuds (available on SoundPEATS Official Store) is designed for people who live an active lifestyle. These IPX7 earbuds have the excellent water-resistant performance to safeguard your earbuds from sweat and rain. With a playtime of 100 hours, you will never have to worry about them dying on you! What's more, the charging case can also act as a power bank for charging mobile phones. This pair of wireless earbuds also have ear fins to ensure a secure fit! This certainly makes it the best budget wireless earbuds for long-distance runs in Singapore.
Best wireless earbuds in Singapore for gaming
17. Razer Hammerhead BT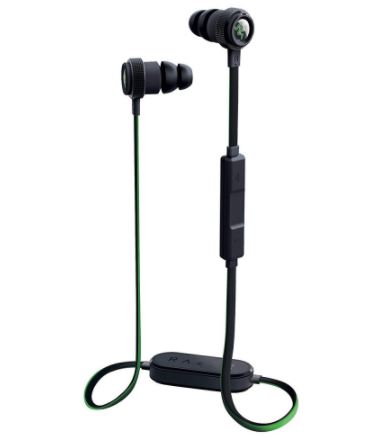 You don't have to splurge on the best gaming headsets to enjoy an immersive gaming experience. You just need the Razer Hammerhead BT (available on techzonecomputer.sg)! As with all Razer products, this pair of wireless earbuds are tuned for gamers, by gamers. The Hammerhead BT packs large drivers to allow for better sound quality while retaining its stylish aluminium finish and Razer's signature green LEDs. The Hammerhead BT also features an 8-hour playtime coupled with a tangle-free cable. This offers fewer interruptions to your gaming experience and makes it one of the best wireless earphones for gaming!
18. Skullcandy Jib Wireless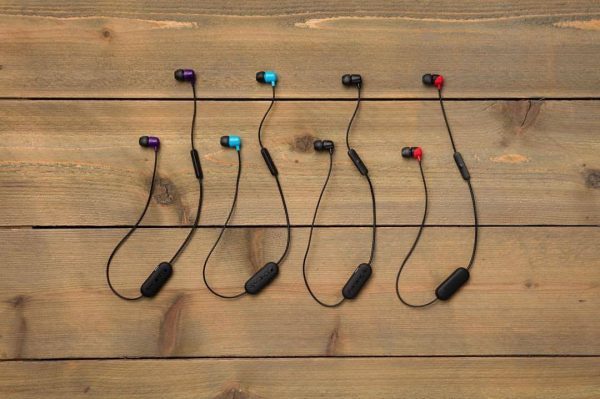 Looking for value buys when it comes to the best wireless gaming earbuds under $100? Skullcandy's Jib Wireless (available on Skullcandy Official Store) will be just for you! Mashing a well-balanced sound with a price that won't break the bank, the Jib Wireless amplifies bass-heavy thumps in video games. Additionally, it has 9mm drivers and a dazzling colour variety! We loved how these wireless earbuds offer plenty of value in audio performance while staying true to its aesthetically pleasing Skullcandy roots!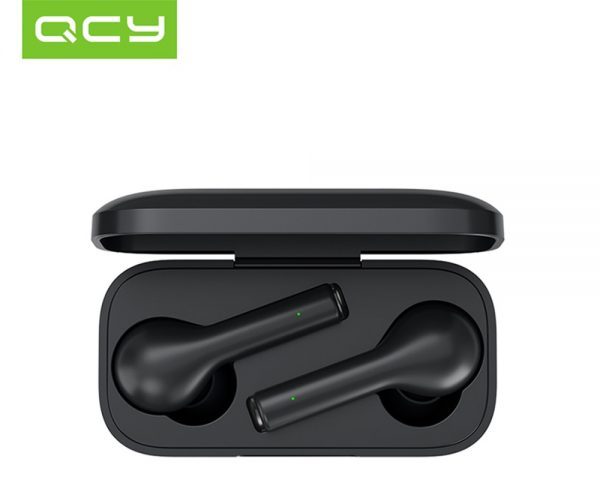 We know how important it is to have good audio-video synchronization when playing action-packed mobile games. Introducing the QCY T5S Wireless Earphone (available on QCY Official Store) to give you the best gaming experience! The QCY T5 is one of the most comfortable truly wireless earphones on the market. This allows you to easily wear this for hours while gaming! What's more, the connectivity of the QCY T5s is stellar. The Bluetooth 5.0 connection stays strong for 10 meters. Additionally, these earbuds pair fast – they're likely already connected when you place them in your ears. 
What's so special about these earbuds is that you can activate a special gaming mode simply by tapping the right earbud thrice. By reducing the delay in the sound, you no longer have to worry about a lag in the audio-video synchronization while gaming. The good call quality, audio-video synchronization, and specific gaming mode make the QCY T5 the best budget wireless earbuds available in Singapore! 
Ditch the tangled mess and choose these best wireless earbuds in Singapore
We hope this list of the best wireless earbuds in Singapore has been helpful in narrowing down the perfect pair for you! Excited to explore the world of headphones? Why not check out our best headphone guide so you know what to look out for! Additionally, if you're intending to plug in and tune out your surroundings, you'll definitely want to buy these best noise-cancelling headphones! Looking for the best tech-related deals? Head over to our GSS to snag your headphones or earbuds at amazing prices! 
This article was updated on 22-10-2020. Additional research done by Matilda Gwee.
---
New to Shopee? Get $7 off (min. spend $15) with code*: EARBUDS7OFF
* TNC Applies. Valid for new users from 10 to 17 June 2021 only.