Want to read books but find it cumbersome to carry a copy along all the time? Why not get onto the audiobook bandwagon instead? Audiobooks are great alternatives to reading a physical book. They're easy to plug into even when you're doing household chores. You can even introduce your kids to an audiobook platform. In fact, kids who listen to audiobooks often see an improvement in their vocabulary and pronunciation!
Audiobooks Vs E-Books
Now it's easy to confuse an audiobook with an e-book but they're two different things. Though both are available as digital files, you'll still need to read an e-book whereas all you've to do for audiobooks is just listen to them.
Why should we listen to an audiobook then? Well for one, with several narrators' voices in audiobooks, you get to better visualise the full story in your head! Shakespeare's plays, for example, are often read by various voices, helping you to visualise the play even better!
How do audiobooks work?
After checking out your title on the audiobook platform, simply download it as a digital file and listen to it offline. Do take note however that audio books take up more space than e-books — from as much as 100MB to 500MB of space. This is mainly because they take several hours to get through. Plus point is that you can pause, fast forward and even adjust the reading speed to what you desire.
Who records them?
Some of them are read by celebrities. For example, The Great Gatsby is read by Jake Gyllenhaal, who brings a modern twist to this American classic. While other books are read by the authors themselves like The Audacity of Hope by Barack Obama. Listening to audiobooks read by the authors themselves tend to be more captivating and compelling.
Best Audiobook Platforms: Free
1. OverDrive at NLB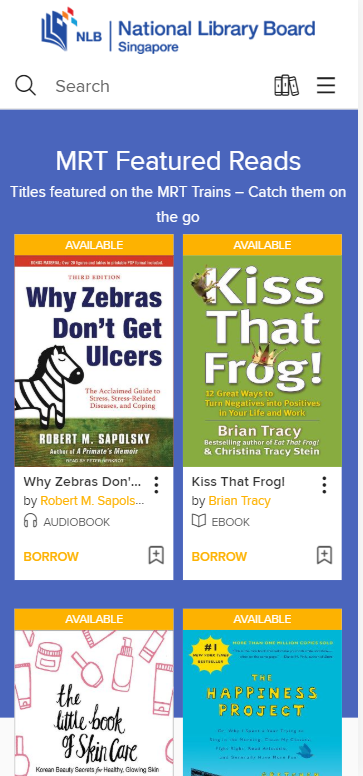 Since the majority of us are already members of the National Library Board (NLB), OverDrive would be our best bet into the world of audiobooks. Install OverDrive and borrow audiobooks from any library in Singapore, free of charge! OverDrive was designed for the purpose of borrowing e-books, audiobooks and other digital content from your local library. With just one app download, you can read and listen to all the books you want to with ease!
NLB even has a guide on how to download OverDrive and borrow books on it! If you've never listened to an audiobook ever, this is the best audiobook platform to start off with!
Best Audiobook Platform: Subscription based
2. Audible
Amazon's Audible is a name synonymous with audiobooks and is considered to be one of the best audiobook platforms in the world. It houses the largest collection of audiobooks on a single platform — over 200,000 fiction and non-fiction titles to buy, rent, stream and listen to offline. Whether you're looking for a new fiction release, classics, or even kids' books, chances are you can find the title on Audible. It's pretty much the Netflix of audiobooks!
With a 30-day free trial period (including a free book), you can continue the membership at about SGD$20/month or choose to terminate after that. Even if you terminate your membership, the book you purchased in your first month is yours to keep for life.
Additionally, if you're a member of Amazon Prime, you'll be granted access to Audible Channels – an in-app selection of short-form programs and podcasts. The Audible app itself is free and ad-free. It syncs audiobooks in your account between all connected devices and allows you to easily pick off where you paused.
Audible also caters for non-English readers. Find German, Italian and Chinese audiobooks among others on this platform! Yay to inclusion!
3. Scribd
Enjoy an unlimited number of e-books and audiobooks all for about SGD$13/month with Scribd. They've recently done away with their credit system on which users were only allowed to check out books based on the number of credits they had. Readers can now enjoy an unlimited number of checkouts each month — yes, you heard us right, unlimited!
This is the best audiobook platform for readers who're looking for various kind of digital publications apart from just fiction and non-fiction books. You'll have access to the digital versions of established fashion, business and news magazines like Maxim, Fortune and New York Times. Music junkies can also look forward to sheet music! How neat is that?
4. Blinkist
Blinkist is known as one of the best non-fiction summary audiobook platforms out there. Want bite-sized content on ideas and theories by thought leaders? Blinkist has over 19 categories ranging from Marketing and Sales, Management and Leadership and self-help books for you to choose from. The platform provides key insights and summaries, known as blinks, of each book, in just 15 minutes. Yes, you can get that all without reading the entire book!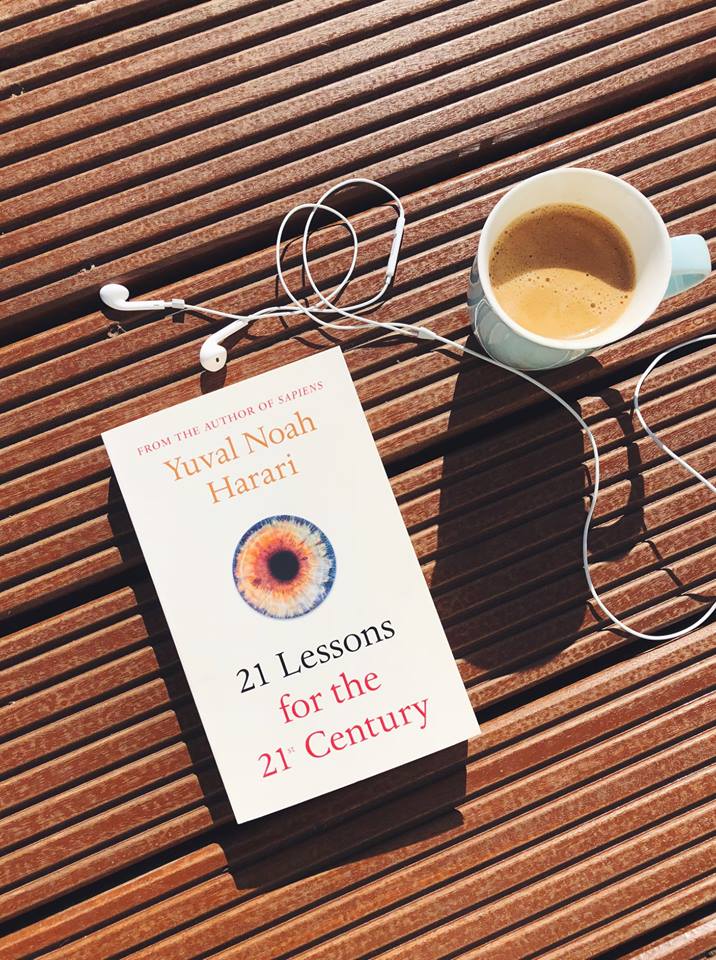 Choose from the monthly or yearly subscription plan. If you're not ready to commit yet, sign up for free and enjoy their Blinkist Daily Pick which discusses a different topic everyday, after which you can decide if this is an audiobook platform for you!
5. Kobo Audiobooks
Kobo is often seen as a direct competitor to Audible but with a slightly less extensive collection. It's cheaper, at about SGD$14/month and offers you most of the bestseller and newer book titles. The interface of the audiobook player has got a nice slider, making it easy to navigate through the book and also allows you to easily speed up the pace of reading or slow it down.
Kobo first started off as a source of e-books with audiobooks only introduced recently. So, if you're already on this platform and reading their e-books, we'd recommend you to bump it up with the audiobooks selection to get the best bang for your buck!
Best Audiobook Platform: Subscription-free service
6. Google Play Audiobooks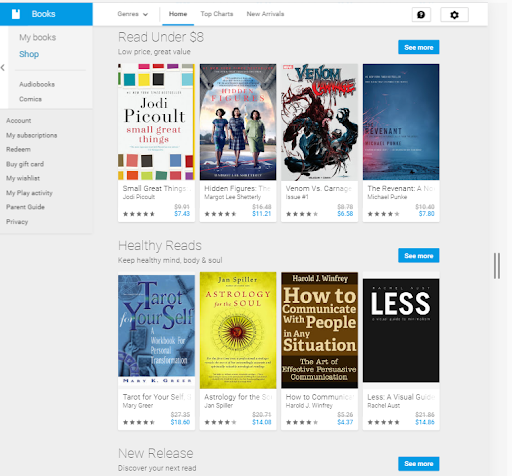 Do you already make purchases on Google Play for movies, games and music? Then you've got to try Google Play Audiobooks, newly introduced in January 2018. This is a subscription-free service that allows you to make in-app purchases of audio books as and when you want to read them. It's also fully compatible with Google Assistant. Simply tell Google when you want to read or pause it. You can even set a timer for bedtime reading, before falling into a lull.
This is one of the best audiobook platforms to get onto if you know that you'll only be listening to one audiobook per month. With no subscription fee involved, you'd only be buying books as and when you want to read them.
7. Kindle for Android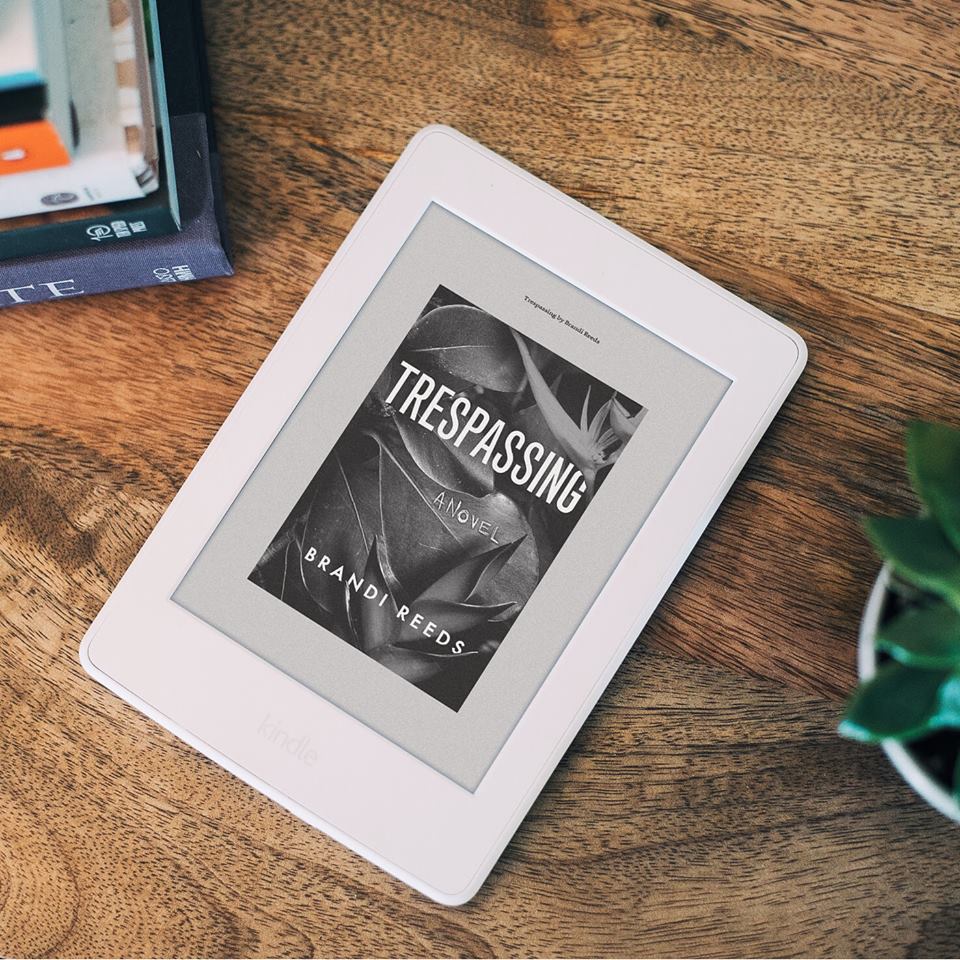 Are you already a Kindle user? Some Kindle books come with a free audio companion and you'll have to pay a small additional cost (from as low as SGD$4 for those that don't). This is great for books that you know will just sound better if you listen to them. For example, comedian Trevor Noah's book, Born A Crime: Stories from a South African Childhood is a must-listen-to book rather than a must-read if you know what we mean! Amazon's Whispersync for Voice enables you to quickly pick up from where you left off on your e-book. So if you find yourself too busy to read, you can be sure to listen to it!
Pro tip: We've heard that if you purchase an audiobook first and then an ebook on the Kindle app, you can enjoy discounts on your next e-book purchase!
Going on a holiday soon? Instead of carrying just one book, why not download an audiobook app instead and have a variety of titles to read right at your fingertips! We're sure you might fall in love faster with reading this way! If books really aren't your cup of tea, then check out Asian dramas on Netflix you can start binge-watching!