Are you finding it tough to keep your child occupied at home this holiday period? Well, delightful characters and fun storylines can be a way to harness their energy and take them to a world of imagination. The best children's books will also encourage creative thinking and impart essential life lessons. Not sure where to start? Don't worry, we've done the legwork and summed up a list of the best-selling storybooks for kids available on Shopee Singapore! These colourful and interactive children's books will definitely enrich your child's learning and cultivate a reading habit from an early age.
How to encourage a good reading habit for kids
Use an enthusiastic voice when storytelling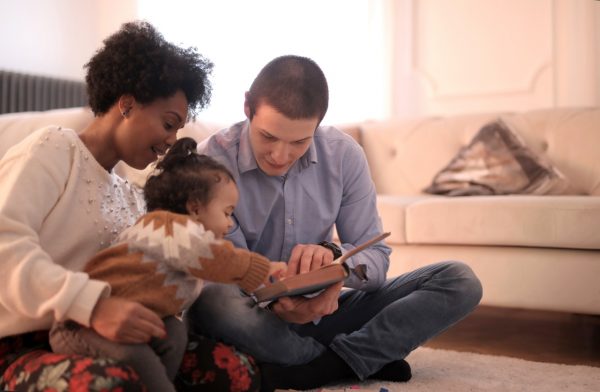 Remember how you'd doze off in class when the teacher speaks in a flat and slow manner? This is the same when it comes to storytelling to your kids! Keep them entertained and interested in the content by reading in a dramatic, slightly over enthusiastic voice. Try varying the intonation and pitch of your voice when narrating different characters to bring them to life! 
Set up a kids' library at home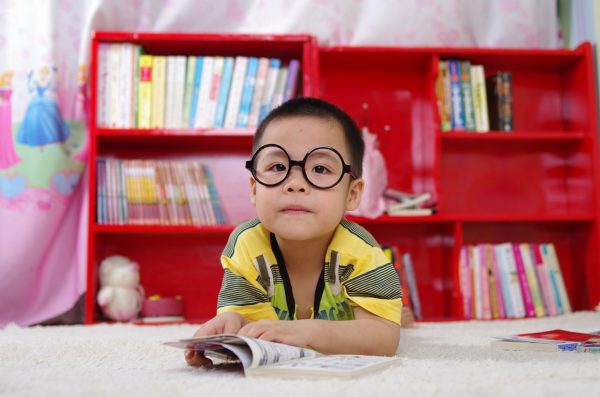 A great way to get your child interested in reading is to set up a kids' library at home! Let your little one fill the shelves with his or her favourite storybooks for kids. This creates a sense of pride and identity for your child. To set up a children's library at home, get a kids' bookshelf that provides easy access to the books for your kid. When the books are within his or her eye level, they are more likely to capture your child's interest! 
Create a reading schedule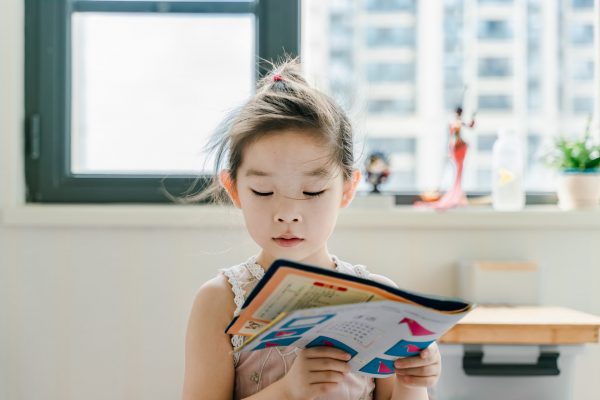 The best way to build a good reading habit is to incorporate it into your child's daily routine. Whether for a good 15 minutes after breakfast or part of your child's night time routine, reserve a specific time period each day for your child to read. Soon, your little one will look forward to his or her daily reading time! 
Read in front of your kids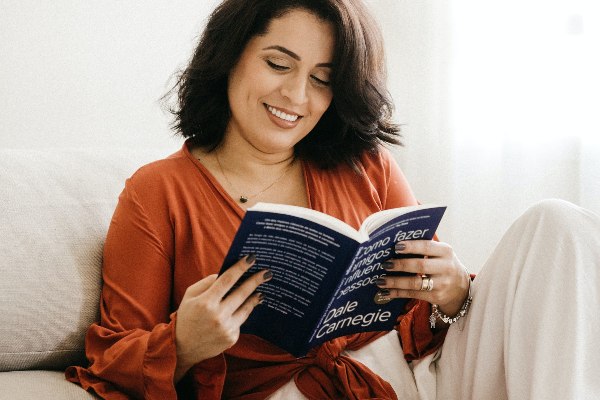 Kids look up to their parents and imitate their behaviour. So, there's no better way to cultivate a good reading habit for your children than adopting one yourself! Show your little ones how passionate you are about reading by picking up a book yourself. Grab a book while you wait for the laundry or read next to your children while they are engrossed in their favourite cartoon. Your little ones will observe your behaviour and learn that books can become an integral part of our daily lives. 
Let your kids pick their reads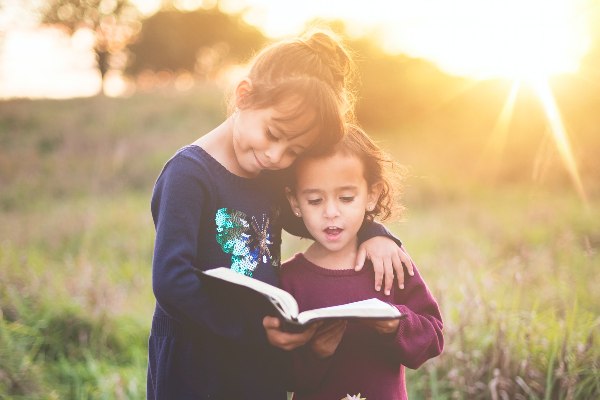 Do you decide which are the best children's books for your kids? This might cause your kids to lose interest in reading as they may feel like they are being forced to read something they don't enjoy reading. Instead, give your little ones some autonomy and let them pick their own storybooks for kids. They will be more likely to be interested in reading this way! 
Best children's books to read
1. 3D Usborne Look Inside Things That Go Hard Cover Book (4-6 years old)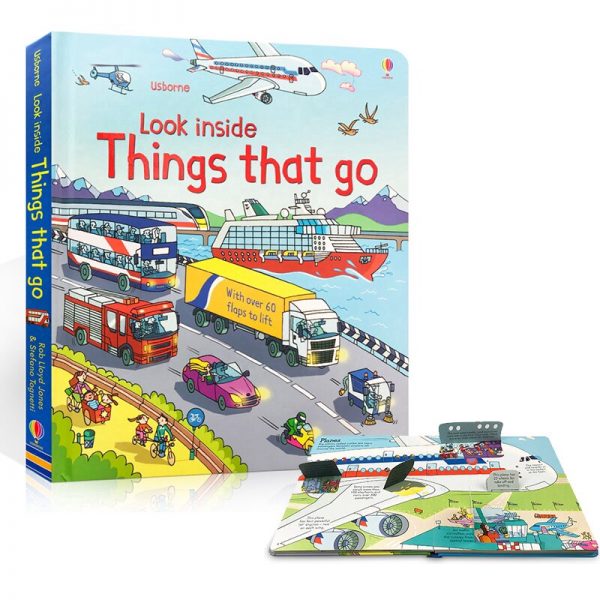 Got a little one who's obsessed with cars, trucks and trains? Then, the 3D Usborne Look Inside Things That Go Hard Cover Book (available on lachilly.sg) will be the best children's book for your kiddo! Filled with illustrations of boats, bikes and  planes, this book will offer the answers to many of your child's burning questions including the popular 'How does a plane fly?' Take a peek into an aircraft by lifting up the flap on the page and your child will discover the amazing science and technology behind aeroplanes! 
2. I Want My Hat Back (4-6 years old)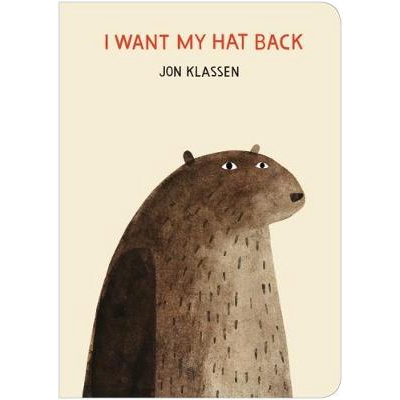 I Want My Hat Back (available on GoGuru) is a page-turner your child will find impossible to put down. As the winner of 2011 New York Times Best Illustrated Children's Book, this storybook for kids tells of a bear who's misplaced his hat and earnestly wants it back. Join the well-mannered bear on a wild goose chase as he questions each and every of his animal friends to get to the bottom of this lighthearted mystery — with a twist! We suggest reading the book aloud with your kids and take on different voices for each animal you encounter in the book!
3. The Wonderful Things You Will Be (3-7 years old)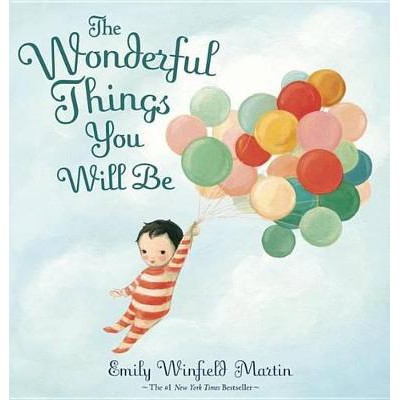 It's hard for the little ones to peel their eyes away from a book, especially when the illustrations are as beautiful and lively as Emily Winfield Martin's The Wonderful Things You Will Be (available on GoGuru)! This book is an endearing love letter from parents to kids as the pages tell of the hopes and dreams we have for our little ones. Follow the children in the book as they discover themselves and the possibilities in the world! Ultimately, the story has a sweet message for your kids — regardless of who you grow up to become, always be kind and everything will be fine! This is the best children's book to kickstart a conversation with your kids about their aspirations and dreams. 
4. Peppa Pig: Daddy Pig's Old Chair (2-4 Years Old)
Peppa Pig is a well-loved cartoon character by many kids around the world! The Peppa Pig: Daddy Pig's Old Chair (available on Junior Page Official Store) tells of Daddy Pig supporting Madame Gazelle's fundraising jumble sale. This title is part of the Read it yourself with Ladybird series that focuses on using simple words to tell interesting stories for younger kids. It allows your children to read independently to develop and improve their language skills! With many other Peppa Pig books available, your child can also join other exciting adventures with Peppa Pig's family!
5. Dr Seuss' Books Set (6-9 Years Old)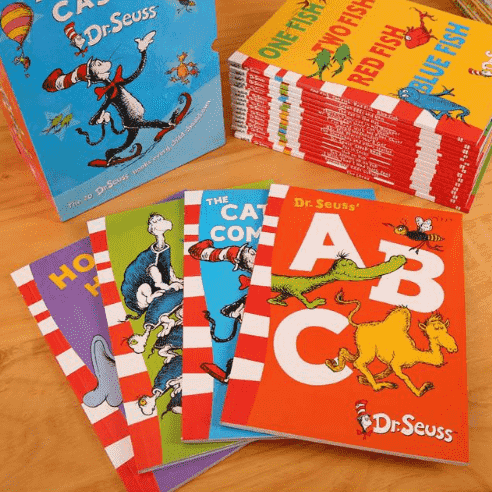 Theodor Geisel is a well-known children's author who wrote under the pen name Dr. Seuss. He published more than 60 children's books, under the Dr. Seuss book series. One of his most popular children's storybooks is The Cat In The Hat featured in Dr. Seuss' best known books set (available on Wisdom1ove). Your kids will surely have hours of fun reading through clever wordplay and vivid poetry as Dr. Seuss describes The Cat's dazzling tricks and antics! The plots are simple yet thought-provoking, perfect for keeping your kids engrossed! 
6. Magic Water Drawing Book (2-4 Years Old)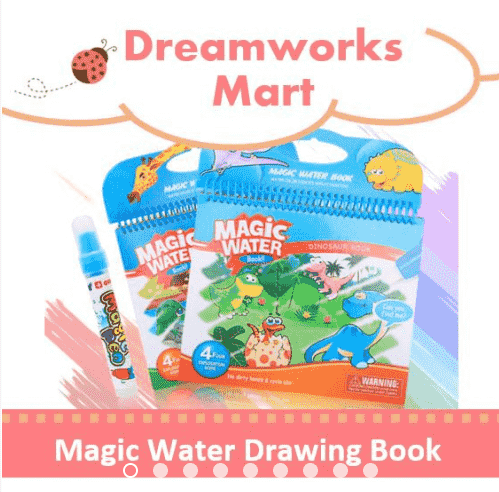 Just started introducing your kids to books? We suggest taking things slow and avoid plunging straight into wordy books. Start with this Magic Water Drawing Book (available on Dreamworks Mart) which is decked in fun illustrations of popular cartoon and movie scenes, including Hello Kitty and The Avengers. Pour some water into the complimentary magic markers and let your child fill in the colours! Did we mention that this colouring book is reusable as the ink fades away after ten minutes? It's definitely the best children's book to keep your child occupied for hours!
7. Lucky Baby Smartee Teether Cloth Book (0-2 Years Old)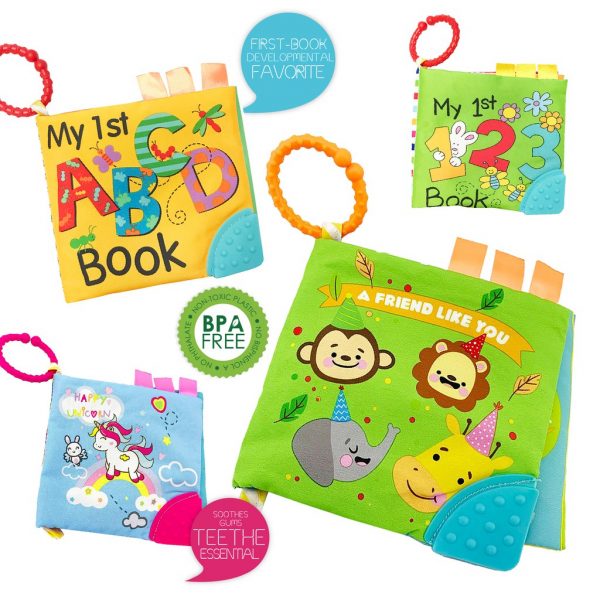 The best children's books can also engage young readers through a variety of sensory stimulation. These Lucky Baby Smartee Teether Cloth Books (available on Lucky Baby Official Store) are made of soft padded fabric pages to encourage your child to touch. Additionally, there's a crinkle noise on every page to attract your child's attention. This is also the best children's book for teething babies as there are dedicated teething corners on each page! Furthermore, once the cloth books get too dirty, you can simply throw them in the washer for a whirl and they are as good as new again!
8. Chinese Classic Tales For Kids (2-4 Years Old)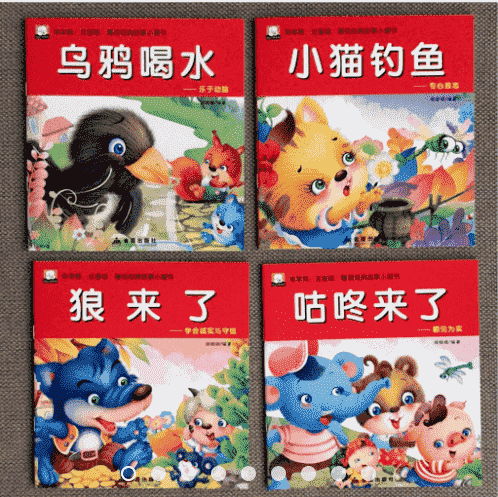 Introduce your children to the Chinese language with these Chinese Classic Tales For Kids (available on Trinks SG)! Timeless stories like Cinderella, The Boy Who Cried Wolf, and The Frog Prince are retold in Chinese with cheerful illustrations in these Chinese storybooks for kids. The Chinese words are also printed in large font with Hanyu Pinyin, making it one of the best children's books to introduce your child to the language!
9. The Mr Men & Little Miss Series of Kids' Books (2-6 Years Old)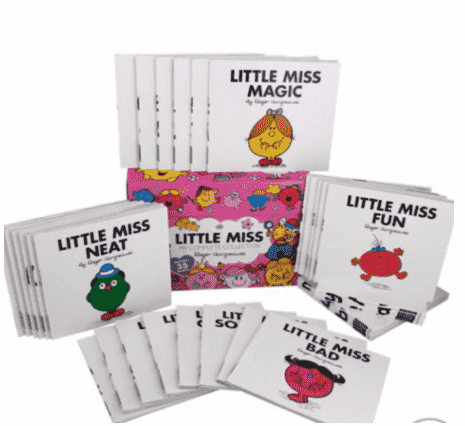 Considered one of the best children's books, you can't go wrong with the Mr Men & Little Miss Series (available on Trinks SG). With this collection, you can now let your kids experience the lovable stories you read as a child! Your kids are bound to giggle as they discover each of the 85 characters' fun quirks and varied dispositions. The family can gather together after a good reading session to share their favourite characters!
10. Usborne Lift-the-flap Very First Questions and Answers Board Book (2-5 Years Old)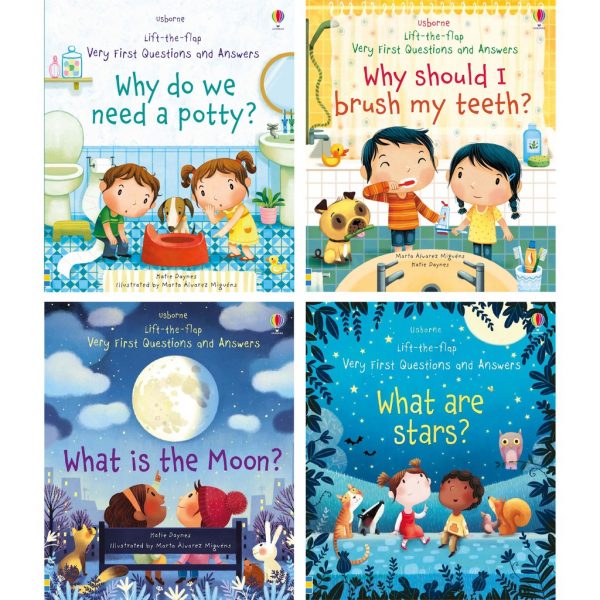 With more than 45 years of experience publishing children's books in the UK, it's no wonder many parents trust Usborne books. We love this set of Usborne Lift-the-flap Very First Questions and Answers Board Books (available on Pupsik SG Official Store) and think it's one of the best children's books for inquisitive kids! Children have loads of questions about the world and these interesting titles can help to answer some of them. Learn fun facts about the stars and the moon and find out more about toothbrushing and the use of potties. Your little ones can come up with their own explanations to these questions before opening the flap on the page to reveal the actual answer!
11. Roald Dahl Collection Box Set (6-9 Years Old)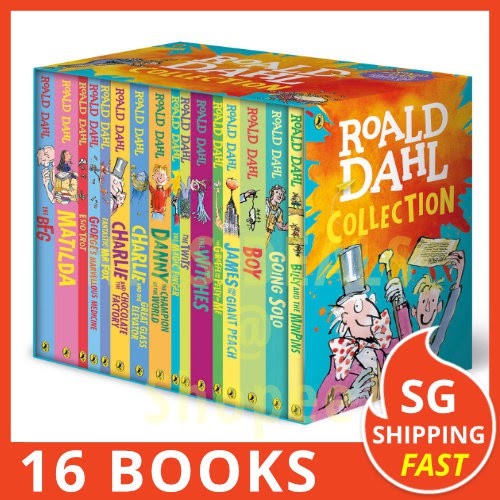 No list of best children's books is complete without some Roald Dahl's books! Your kids can now enjoy some of the best titles the famed author has ever written in this Roald Dahl Collection Box Set (available on KidsDeals Singapore)! With classics like The BFG and Charlie And The Chocolate Factory, Roald Dahl's books masterfully take young readers on a ride with zany characters and unique storylines. While some books might seem daunting for your child alone, take this chance to read with them and we guarantee you'll both be entertained by the intriguing way Roald Dahl writes!
Endless learning opportunities await with these best children's books
Share the joy of reading with your kids today! With adventure and fun just pages away, your kids will surely love reading after exposure to these best children's books. Looking for other ways to entertain your kids? Plan a day of fun indoor activities for kids at home or sign them up for these exciting activities for December school holidays! Or unleash their creativity with these art and crafts for kids! For more awesome deals, check out our Shopee 12.12 Birthday Sale!
This article was updated on 4 December 2020. Additional research done by Lydia Ng. 
---
New to Shopee? Get $7 off (min. spend $15) with code*: 11READHAB
*TNC Applies. Valid for new users from 6 DEC to 13 DEC 2020 only.