Are you racking your heads to come up with fun indoor activities for kids during this period of heightened restrictions? Fret not! We got you covered with easy and fun activities for kids at home — with activities for toddlers to older kids. From organising a tea party to sporting events and even planting your own garden, tick off these items from our checklist!
1. Play MasterChef Junior for a day
Kickstart your list of indoor activities for kids with a day spent in the kitchen. Bake with kids or pit the older ones against each other for the Masterchef Junior title! 
Bake some vanilla cookies and let your kids unleash their creativity by decorating the snacks with chocolate rice sprinkles (available on Wheat) and icing! Speaking of chocolate, we spy a delectable no-bake rich Chocolate Berry Tart in this list of easy no bake recipes you can guide your kids along with!
2. Plan an art jamming session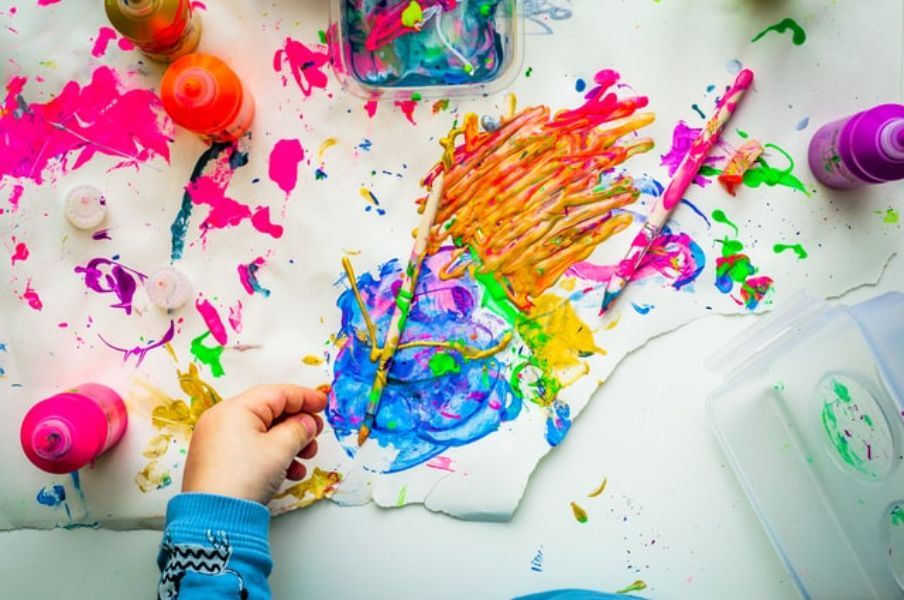 Been eyeing artistic talent in your toddler? Take it one step further with an art jamming activity for kids at home! 
Set up an easel, lay out a huge canvas along with a palette of watercolour paint (available on JJ's Color World) and start creating a masterpiece! Encourage your kids to paint with their hands or even their feet! This is an example of sensory play and can help to support cognitive growth and develop their motor skills.
Hang their masterpieces up on the walls so everyone can admire their works of art! This indoor activity for kids can get quite messy, so make sure you cover the play area in newspaper to avoid getting paint all over your furniture.
3. Hunt for treasure at home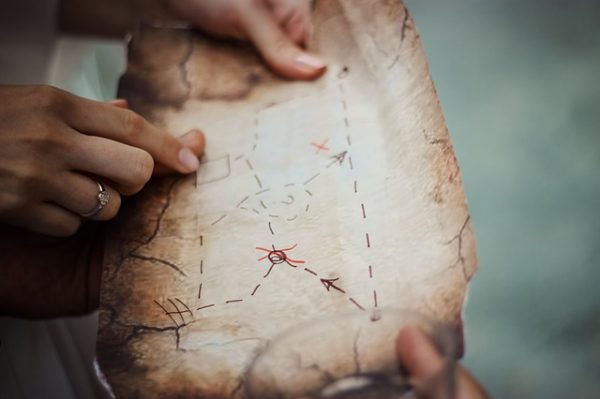 While it's an indoor activity for kids that requires some pre-planning, treasure hunting at home is a delightful bonding activity for the family especially during this stay home period.

Depending on the scale of the activity, your treasure hunt can span across the entire house or just a room. Identify hidden spots in the house to hide your clues. Thereafter, put on your Sherlock hat and start brainstorming clues for each hiding spot. Make sure to have a surprise ready for the kids at the end of the treasure hunt. We suggest hiding their favourite snacks or something they've been wishing for as the final treasure. All that's left is to tuck all the clues securely away before handing your little treasure hunters the first hint. Then sit back and watch the young ones rack their brains to uncover the hidden treasure! 
4. Start a movie night tradition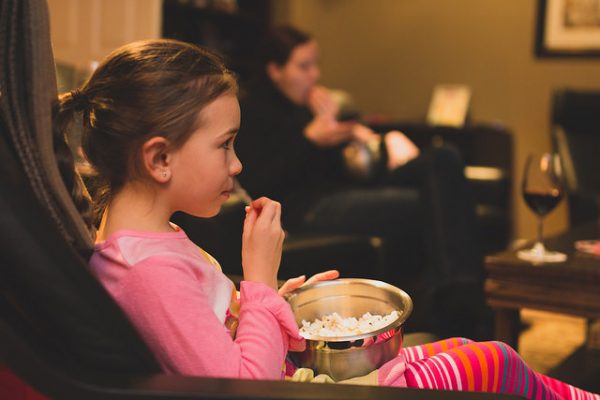 A trip to the cinema may not be the best of ideas right now. But organising a movie night at home is not out of bounds! This is one easy and we daresay low maintenance activity for kids at home.
Can't think of what to watch with the young ones? Your older kids may be able to suggest a list of movies they like. Alternatively, browse popular kids' movies on Netflix! You can also suggest watching some good ol' movies catered for young audiences, such as Home Alone, Harry Potter film series, Land Before Time (great for toddlers) and Jumanji (there's a 2018 version too)! Afterall, great films are timeless!
Make their dream movie experience come true with a bucket of Eureka Butter Caramel Popcorn (available on Eureka Popcorn Official Store)! Prefer homemade popcorn? Just pop some instant popcorn into the microwave, melt some salted butter and voila!
5. Get messy by making slime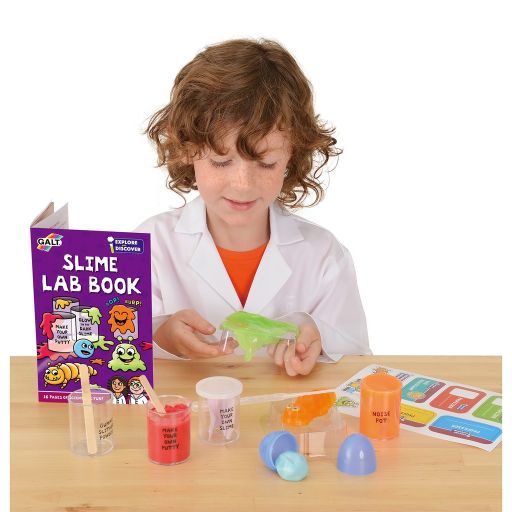 As children spend more time on their electronic devices, their exposure to other sensory and tactile sensations is usually reduced. Making slime is one of the best activities for kids at home as it helps them reap benefits of sensory play!
Preparing the materials for slim is simple and quick! All you need is half a cup of cornstarch and 40g of sugar-free gelatin. Mix the two ingredients together and stir about a quarter cup of water gradually into the mixture until it clumps together. 
Give the kids some food colouring, tiny figurines, sparkly glitter and sequins to spice up their slime! You can even add foam beads into the slime to create a crunchy effect! Can't get enough of the slimy goodness? Buy this Galt Slime Lab (available on Infantino Enterprise) for your kids to explore different textures and designs. 
Pro Tip: Daddies and Mummies, you can clean up the mess with a solution of warm water and vinegar in a ratio of one-third water and two-thirds vinegar!
6. Organise a glamorous fashion show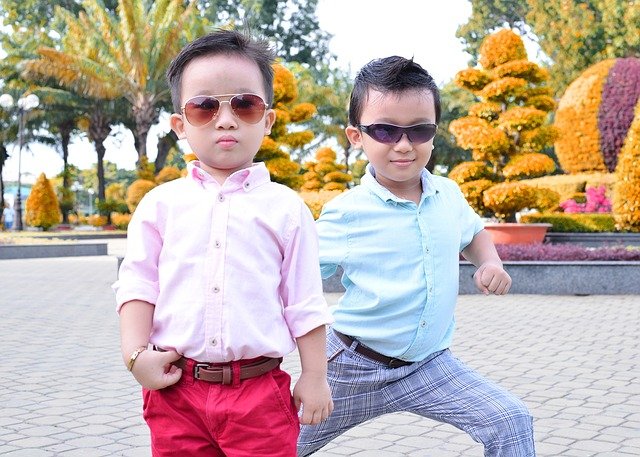 Remember the times you were a kid and aspired to be a fashion model? Your little ones are going through the same phase in life right now! Imagine their delighted faces when you give them the permission to ransack your wardrobe for a day of dress up!
Turn things up a notch and transform this simple indoor activity for kids into a glamorous fashion show! Roll out the red carpets, and get the cameras ready. Help your kids dress up in their favourite kids apparel and watch them strut down the runway with style!
7. Coding is fun!
Coding is one of the most enriching indoor activities for kids in Singapore! It's an important skill to acquire since it's highly relevant to everything around us — from the games we play to the jobs we do. On top of that, learning coding at a young age helps to teach your child how to think in a logical manner, enhancing their cognitive abilities.
A great coding game that's free to play on PC is TYNKER. With step by step instructions and fun puzzles to solve, TYNKER is filled with adorable little monsters that will keep your kids entertained for hours! What's more, your little ones will eventually be able to create their own amazing mini games using more than 100 codes learnt from the game!
8. Film a short movie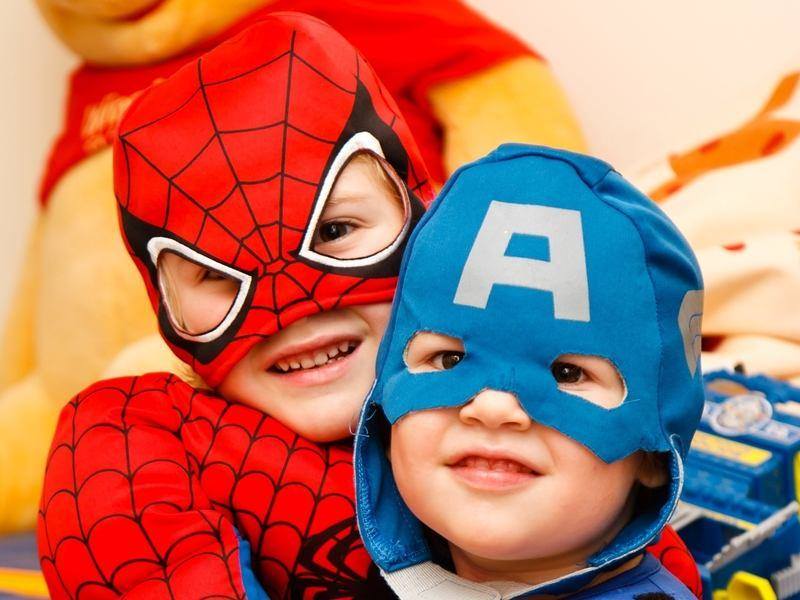 Lights, camera, action! Think out of the box for activities to do with kids at home. We've got one! Why not create a blockbuster with your little movie star!
Filming a short movie is a great indoor activity for kids as they get to participate in the production of the film as well as hone their acting skills! As starters, parents can sit down with them to discuss the rough plot for the movie. A script is optional, depending on your child's memory capacity. Filming without a script is beneficial too as it helps to develop their creativity and allows them to think on their feet! Next, get the little movie stars to create their own props and dress them up in the outfits — for example this kid's Spiderman outfit (available on angelkiss.sg).   
After filming the short movie, assist your children in editing the clips using simple video editing software such as iMovie, Windows Movie Maker or even video editing mobile apps such as Magisto and Animoto Video Maker!
Show off your children's incredible acting skills by airing the movies during family gatherings! Include some bloopers too for extra laughter!
9. Indoor obstacle course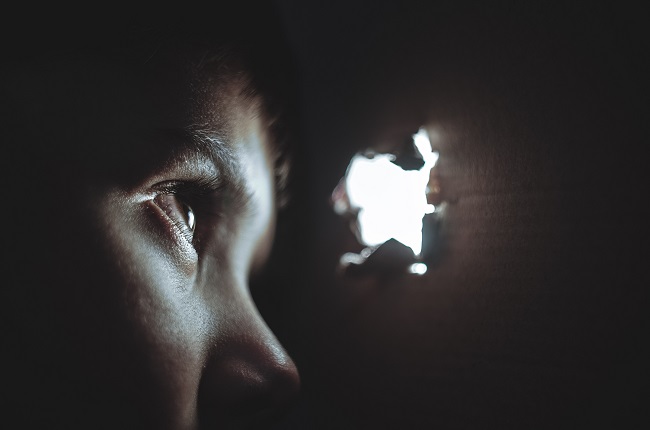 Do your little ones possess truckloads of energy that's hard for you to keep up? Why not get them busy by creating an indoor obstacle course! This indoor activity for kids can train your little agents' flexibility, mobility and agility!
Creating different stages of an obstacle course is simple and quick! For the first level, construct a laser maze by attaching strings along two parallel walls in a zigzag manner. Children must attempt to pass through the maze without touching the strings. For the second level, attach sticky notes with different letters on a wall and get them to hit the letters you called out using a ball as 'ammunition'. 
Next, you can get your little agents to cross a 'river' filled with terrifying 'alligators'! Create a long 'plank' by laying tapes on the floor. Your kids should attempt to cross the river via the 'plank' without falling into the 'water'! To spice things up, parents can act as hungry alligators waiting eagerly to 'eat' the fallen children!
There are many other activities you can add to your indoor obstacle course. Create a maze with some books and other items lying around your house, or tie strings at different heights for a challenging limbo game! Have some snacks or toys as reward for the first child who completes the indoor obstacle course. This encourages them to try their best in every activity!
10. Try indoor glamping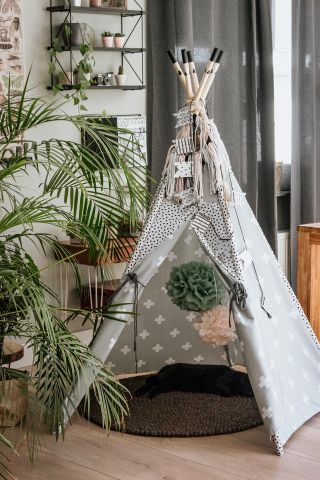 Going outdoors might not be advisable right now, but why not try bring glamping into your humble abode! 
Clear the living room and set up a Teepee Tent For Kids (available on BioFinest Official Store) indoors! Line the tent with pillows and blankets, invite some of your children's favourite stuffed toys along and cozy up with an entertaining children's book with the little ones! To make things more interesting, switch off all the lights in the house and rely solely on torchlights!
Amuse your kids with a shadow show and share with them some of the camping stories you've heard over the years! The best part about this indoor activity for kids lies in the fact that no child is ever too young to spend the night in a tent!
11. Arrange a pretty tea party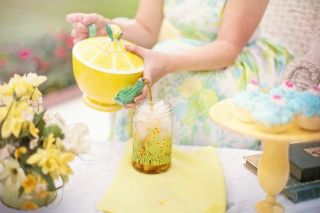 Are your kids fans of Alice in Wonderland? Tea parties are great indoor activities for kids as they tap on children's imagination!
First thing to do would be to send out an official invite to everyone in your family. Guide your kids into designing a simple invitation (include the tea menu!) and hand them out to dad and other family members at home. On the day of the tea party day, hand them this adorable Hape Tea Set For Two (available on Pupsik SG Official Store) and task your kids with setting up the dining table with a pretty tablecloth with the tea set in the table centre. 
You can choose to bake some muffins and have some tea prepared especially for the occasion! Sit down with your hubby and kids at the table and chit chat over a cup of tea and scones! 
12. Get active with an indoor sports day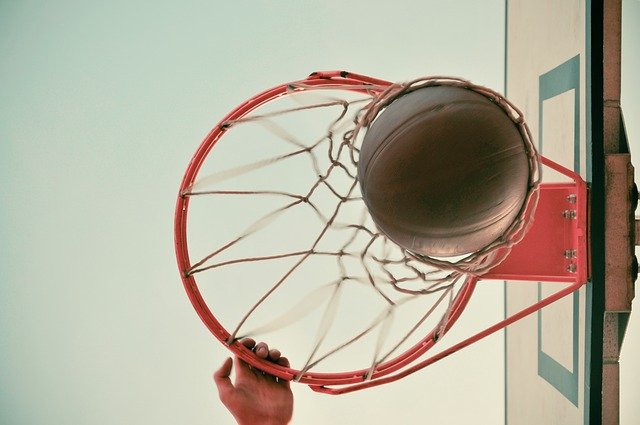 Who said sports day has to be held under the scorching hot sun? Sports can make for great activities for kids at home too!
Get the kids to warm up with some basic stretches, before commencing the event with a short race. Have the kids race each other down the hallway and see who's the first one to reach the finishing line! Keep track of victories with a point system to determine the final winner!
Next, fill 10 bottles with water and line them up like bowling pins. Substitute the bowling ball for a soccer or basketball, and get the kids to knock as many bottles down as possible from a distance. This simple game is great for kids of all ages! 
Get the kids to warm up with some basic stretches, before commencing the event with a short race. Have the kids race each other down the hallway and see who's the first one to reach the finishing line. Keep track of victories with a point system to determine the final winner.
Next, lay out a bowling pin set and get the kids to knock as many bottles down as possible from a distance. This simple game is great for kids of all ages. 
Let the kids play some basketball indoors with this basketball hoop set (available on RED HILL STATIONERY). The kids have to shoot a basketball into each 'goal' for a point. To make things more challenging, get the kids to spin on the spot for five rounds before attempting to score. Be sure to station yourself near them in case they stumble from dizziness.
13. Plant a garden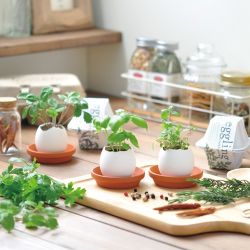 Slow down and let your kids smell the flowers…literally! Gardening is one of the most therapeutic activities for kids to do at home. If you're at a loss as to where to start then this guide to plant growing kits will be super helpful. We particularly love this Egglings Cultivation Set (available on Miss Hosay) which includes seeds, soil and an eco-friendly eggling pot that's made of 100% recycled OA waste paper. From sweet basil to rose and lavender seeds, let your kids decide which plant or plants they want to grow and guide into sowing the seeds and patiently waiting for the buds to grow!
Organise indoor activities for kids and keep them entertained for hours!
Who says staying at home is boring? With so many activities for kids at home to try, your kids will never associate indoors with boring activities again! Indoor activities for kids are great ideas for endless fun and laughter within the comfort of your home. Take some time during this stay home period to reconnect with your loved ones. Besides these indoor activities for kids, consider letting your little ones try these colouring books for kids or enrich their learning with some of the best children's books titles!
This article was updated on 18-05-2021. Additional research done by Rajveen Kaur Aujla.