Home gardening is all the rage during Circuit Breaker – especially since we've spent the last two months mostly staying at home. Likewise, the government even hopped onto the trend and are offering free seeds for Singaporeans to kickstart their own edible garden. There are many benefits to having your own home garden. This includes helping to relieve stress, introduce some form of physical activity into your routine, and even gives you unlimited access to fresh produce – allowing you to literally reap what you sow! Therefore, if you haven't caught on to the trend yet, there's no better time than now with these easy home Plant Growing Kits!
Psst, shop more plants from some of our favourite featured sellers too!
Plant Growing Kits for the budding hobbyist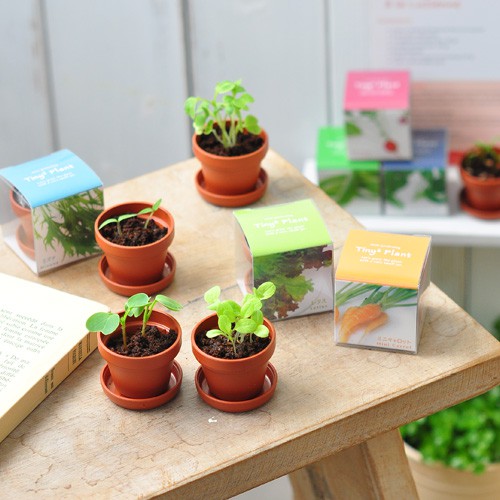 Not confident of handling huge pots of plants just yet? Get the Seishin – Tiny Plants Growing Kit (available on Shinnpark) that is great for beginners! With pots that fit in the palm of your hand, choose from common greens such as lettuce and rucola (aka rocket leaves). Start cultivating your green fingers with these little buds that are easy to care for. Once the buds grow and stabilise, you can even re-pot them for larger batches of fresh produce. Therefore, this is a great plant growing kit starter to have!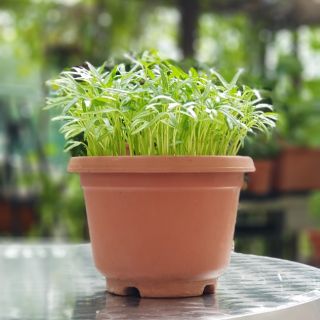 A fail-proof way to start your home garden, this Newbie Gardener Starter pack (available on EzGrow.sg) comes with everything you could possibly need for your first blooms! This plant growing kit comes with 2 litres of quality organic potting soil, 150 kangkong seeds that are good for 4 harvests and even 200g of organic chicken manure fertiliser to make sure the seeds get the nutrition they need to grow tall and strong! After that, you can even get additional seeds and supplies to harvest more. In other words, EzGrow.sg even boasts that this is a kid-friendly kit so if a 7-year-old can do it, so can you!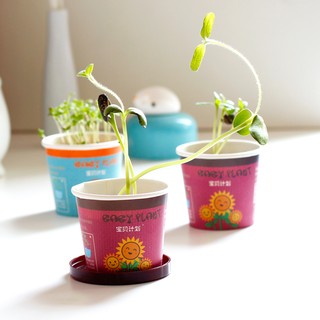 Take the first few baby steps of cultivating your home garden with the IMP House DIY Indoor Plant Kit (available on imp house). These mini plant kits are great for the trial-and-error period that happens before a successful garden is grown. The seeds in these mini cups germinate quickly, giving you encouraging results that can spur you on to potting bigger versions of these for the best fresh produce you can ever farm out or your home!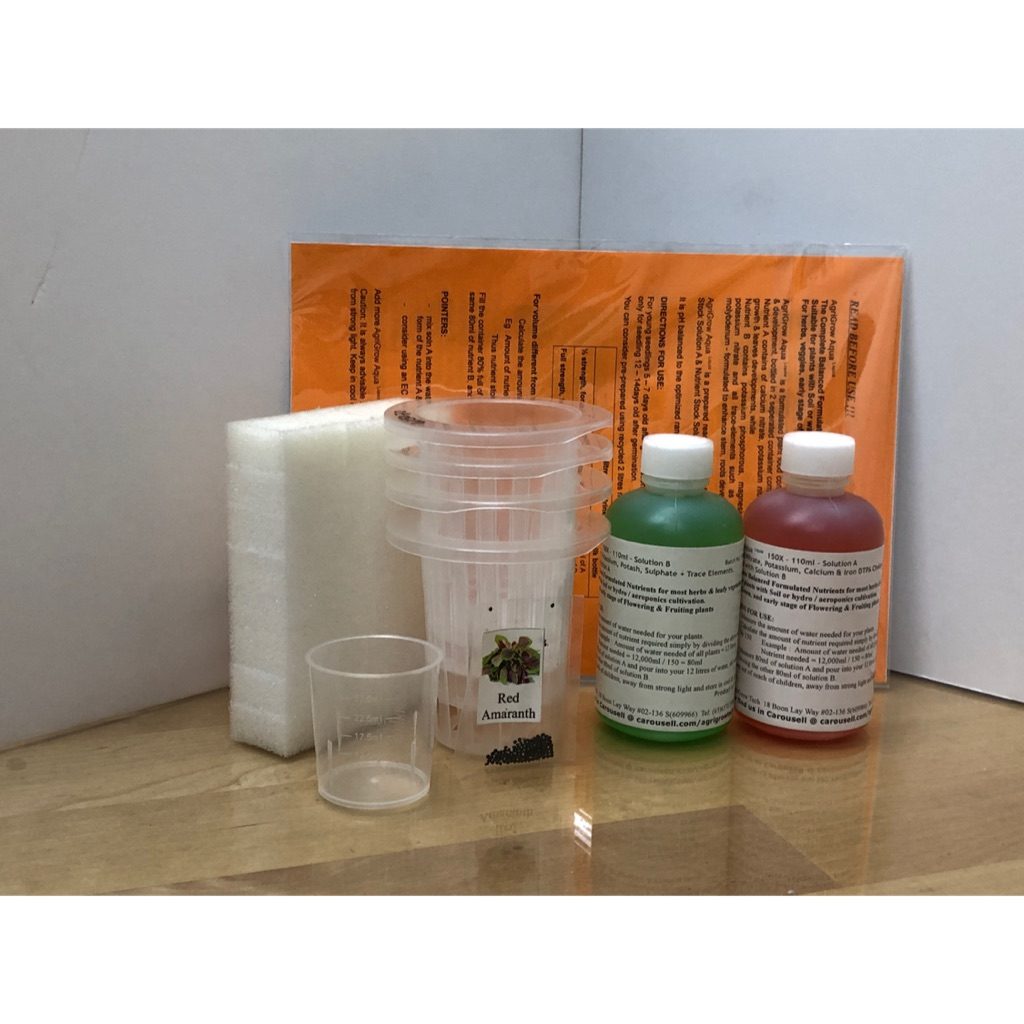 If you're looking for a unique gardening experience or just a fool-proof method to harvest some crops, why not try out this Mini Hydroponic Kit Set (available on agrigrowtech). The method of Hydroponics has been growing in popularity over the past few years due to its increased speed of growth. Compared to the traditional soil and pot method, Hydroponic systems allow plants to grow 50% faster! Also, it's perfect if you have limited space for your garden, hydroponics systems allow you to grow more plants within a small area but still give you the same amount of produce as compared to using soil.
Plant Growing Kits for the Home Decorator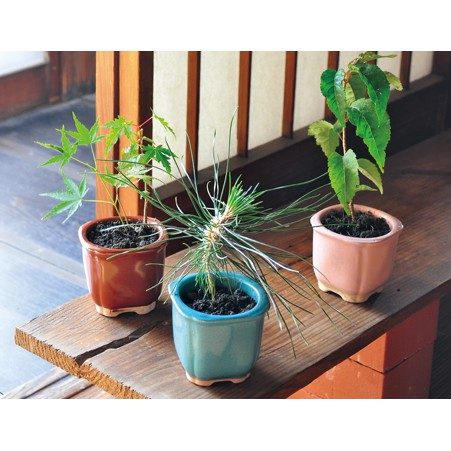 Deemed one of the best house "pets" to have, the SEISHIN – Wagokoro Bonsai Saibai Growing Kit (available on Shinnpark) is the perfect decoration one can get. Did you know that Bonsais are a popular part of feng shui, with the belief that it will help bring good luck and harmony to a household thanks to its positive energy? When well taken care of, they can even outlive you with a lifespan of 800 years! Choose from Matsu (Black Pine), Sakura (Cherry Blossoms) and Momiji (maple), diligently care for your pet and  anticipate the growth of your own mini tree as a family heirloom to be passed down for generations.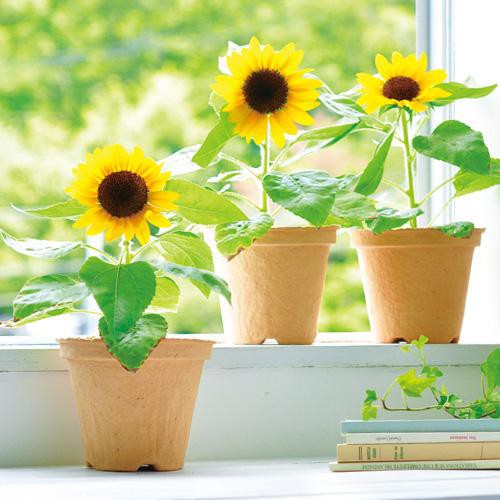 Instead of constantly buying flowers to decorate your home, grow your own bloom of sunshine with the SEISHIN – Mini Sunflower Cultivation Set (available on Shinnpark)! A perfect addition to your home garden, flowers bring about instant colour and life to any room. Aside from its aesthetic value, the presence of flowers in your garden can also have positive effects on your other plants by attracting pollinators such as bees and butterflies into your garden. They help increase pollination rate of your neighbouring plants which results in an increased harvest of your edible crops!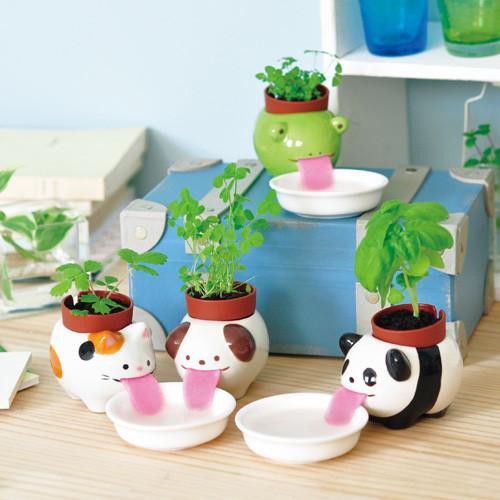 Bring variety into your collection of regular pots with the unique and super cute SEISHIN – Peropon (available on Shinnpark)! Choose from a dog, cat, panda or even a frog and gain an instant live pet for your home. These super cute pots are perfect for not just your home garden, but great for your desk or even windowsill. With a self-watering function in the form of its tongue, this low-maintenance plant growing kit is ideal if you're worried about killing your plant from over-watering or under-watering. Just remember to keep its water bowl filled and your pet plant will thrive beautifully with minimum effort.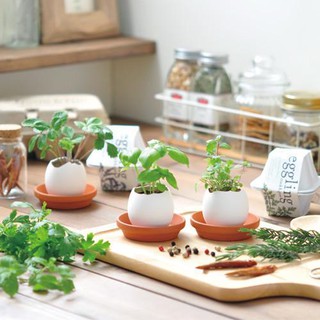 Plant pots are so last season amirite? Be the trendsetter and get a couple of these eggcellent SEISHIN – Egglings Cultivation Set (available on Shinnpark) that will impress chicks and dudes. Hatch your baby plant eggling by cracking the top of the eggshell and water it diligently for beautiful blooms. Moreover, you can choose from herbs like peppermint and sweet basil, flowers such as lavender and carnation flowers or opt to grow a cactus from scratch out of a white egg.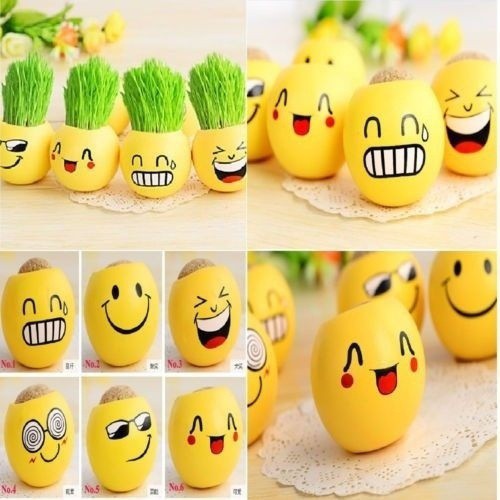 Try your hand at a different career with the DIY Ceramic Planter Planting Magic Grass Head (available on sheera.sg) that will transform you into a hairdresser for your garden. A smiley addition to your field of greens, choose from six different personalities to add into your garden family. Or get all six of them to help watch over your garden and home. Have a blast maintaining their cute little grass hair and give them a different hairstyle every month! Most importantly, add cute varieties to your garden of greens!
Plant Growing Kits for the Home Chef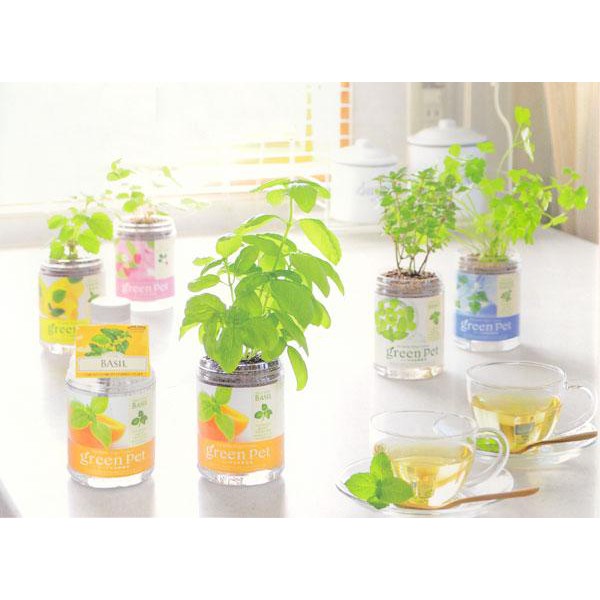 Any home cook will definitely understand the importance of fresh produce to bring out the best flavours in a dish. What better way to get fresh produce than to grow your own with the SEISHIN – Green Pet Growing Kit (available on Shinnpark)? Apart from usual popular herbs, why not take it a step further and cultivate your own tomatoes for your pasta or even lemon balm leaves that are perfect to bake cookies with! Start with this cultivation set and when you're ready to take it to the level, get some home gardening tools to repot them for larger amounts of fresh harvest!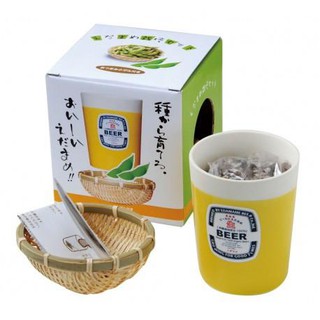 The SEISHIN – Edamame Cultivation Set (available on Shinnpark) is great for growing these popular soybeans that are packed with a whole load of nutrients! Sow the seeds 3 to 5cm into the soil and wait for about 90 to 150 days before you reap your first harvest of fresh edibles. Asides from using it for soups and salads, they're perfect for a beer snack when freshly steamed. Great for when you have to host parties or have friends over!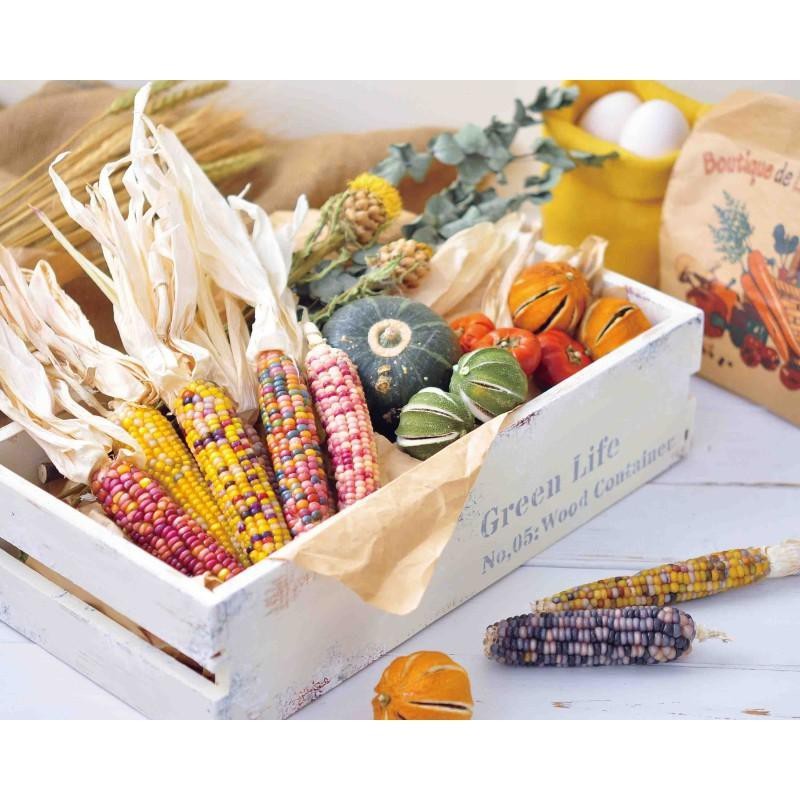 Eating the Rainbow is now possible with the SEISHIN – Rainbow Corn Growing Kit (available on Shinnpark)! Harvest these glass beads looking like vegetables that will add a pop of colour to any dish. In addition, these Rainbow Corn can be used to make cornmeal for tortillas or even pastries. Or if you feel like they're too pretty to eat, grow them just to add a unique aesthetic charm to your home garden!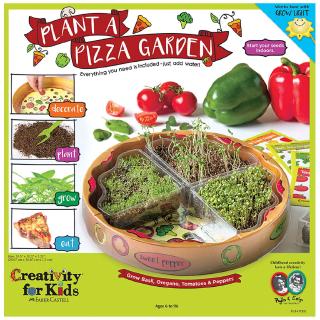 Is Italian food your muse? Then the Plant A Pizza Garden (available on Momo Gadgets) plant growing kit is perfect for your kitchen garden! Presented in a cute pizza pan, grow the four most common pizza ingredients – basil, tomatoes, oregano and peppers. Start nurturing them with this grow kit and subsequently transfer the seedlings to bigger pots. Resulting in a constant supply of fresh veggies and herbs – absolutely delizioso!
Plant Growing Kits for the Pro-Gardener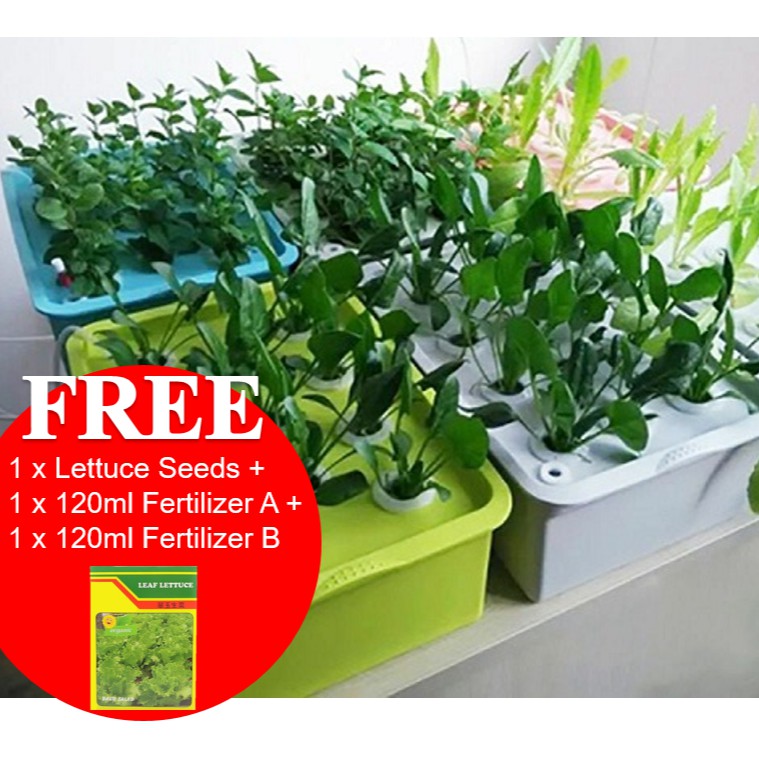 If you're ready to embark on your career as a serious garden enthusiast, there's no better plant growing kit for you than the Indoor Hydroponic Gardening Kit (available on kym3210)! Plant your garden of lettuce out of a tank of only 41cm x 27cm x 14cm (L x W x H) indoors. Just like keeping fishes, your hydroponics garden needs an air pump to ensure that your plants are receiving higher amounts of water dissolved oxygen to thrive. Plus, it helps prevent the growth of algae and diseases that can be detrimental to your precious crops.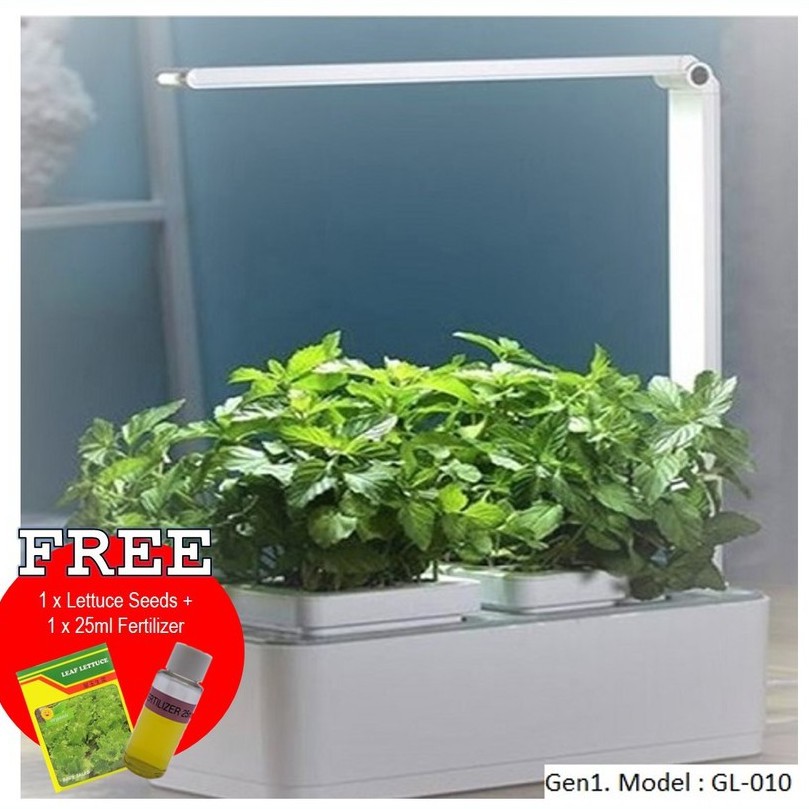 The volatility of natural sunlight that affects the growth of your harvest can be a major concern for gardening enthusiasts. Lucky for you, the Hydroponics Indoor Smart Garden with LED Grow Light (available on kym3210) comes with a LED light, helping to minimise one of the external factors that affect your crops. Particularly useful if you're growing your garden in an area that lacks sunlight in your house. In addition, this plant growing kit even comes with an auto water level system that alerts you when a water refill is needed. 
Start your garden with these plant growing kits today!
In conclusion, these plant growing kits are bound to set you on an exciting journey as a home gardener. Already have your own home garden? Keep your plant babies healthy with a range of home gardening tools available to help maintain your precious crops. Or if you love your herbs and want to start your very own fresh herb pantry, read our detailed herb guide to be a pro! 
And if that's not enough for your home garden, why not consider getting more indoor plants to spruce your home up? If your fingers are not so green, create your own home garden with these fake plants (that look 100% real) or even craft them up yourself with these Plants Embroidery Starter Kits! 

---
New to Shopee? Get $7 off (min. spend $15) with code*: GROWPLANTS
*TNC Applies. Valid for new users from 23 June to 30 June 2020 only.