Singapore's history often gets lost, especially in all the hustle and bustle of city life. With National Day 2020 approaching, it's timely to look back at places and events that have shaped our narrative in one way or another.
From iconic food establishments to World War Two landmarks, here's a rundown of some unexpected historical places in Singapore that you must pay a visit to with family and friends.
1. For the explorer: Fort Canning Park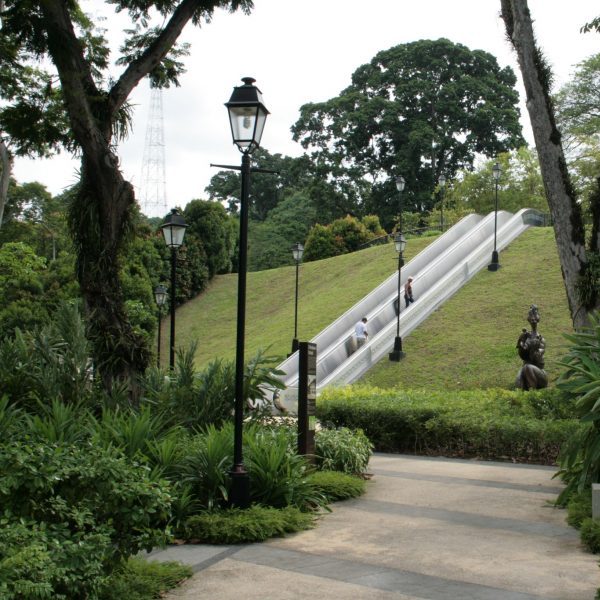 Looking for a historical place in Singapore that you can spend the entire day exploring? Fort Canning Park is your answer. Once home to Sir Stamford Raffles, it has since been revamped into a lush green site peppered with historical treasures! What's more, you can download the
National Parks BALIK SG App
and immerse yourself in the histories of the past with augmented reality (AR) mapping out your route across the park. So put on your
Under Armour Trucker Cap
(available on
Under Armour Official Store
) and
hiking shoes
(available on
tianrui.sg
) and explore the picturesque park this National Day!
Address: River Valley Road, S(179037)
Lighting Hours: Daily, 7pm – 7am
2. For the supper enthusiast: Zam Zam Restaurant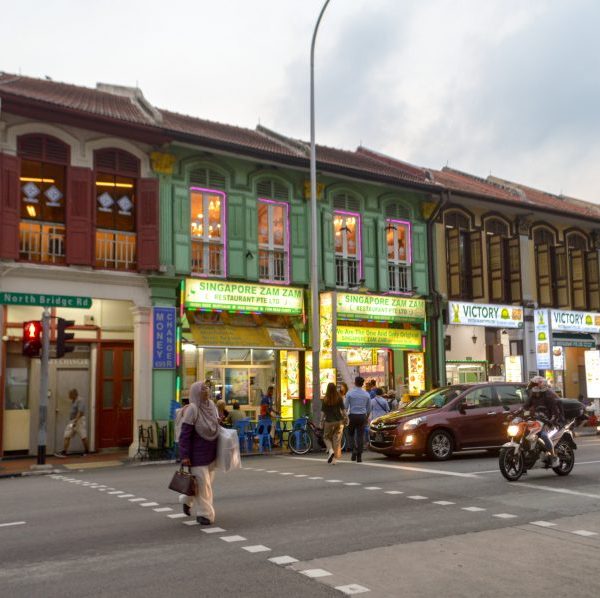 Love hunting for the
best late-night food spots
? Head down to Zam Zam Restaurant! The eatery, famous for their nasi biryani, murtabak and prata
,
has been serving scrumptious Indian-Muslim food to Singaporeans for over 100 years and is always packed! While they have adapted with the times – with an expanded and air-conditioned seating on the second floor – Zam Zam restaurant is still one of the most historical places in Singapore for authentic local food. If you've ever wondered what a 100-year-old perfected murtabak recipe tastes like, visit the restaurant for a meal – we promise you won't be disappointed.
Address: Singapore Zam Zam, 697 North Bridge Road, S(198675)
Opening Hours: Daily, 7am – 11pm
3. For the music lover: Victoria Theatre and Concert Hall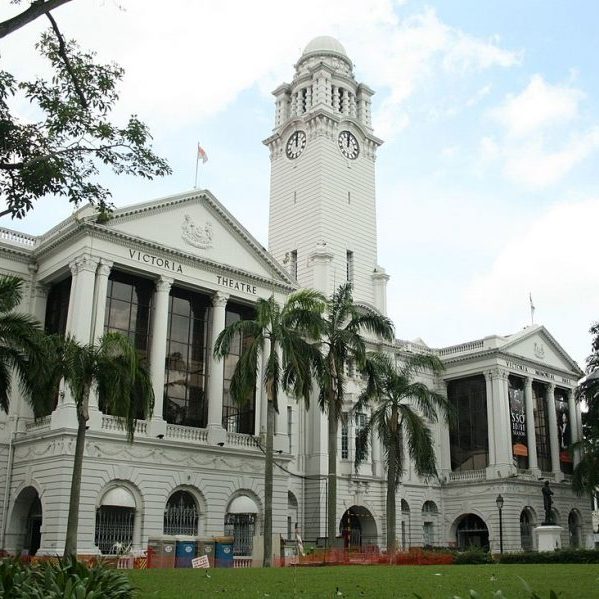 Victoria Theatre and Concert Hall is one of the oldest buildings in Singapore. Built in 1855 during the British colonial era, this historical landmark is still supporting Singapore's arts scene today. While the building underwent reconstruction in 2010, most of its original architecture has been preserved. Be sure to look out for upcoming events at the Victoria Theatre and Concert Hall for a chance to sit within this historical landmark. Otherwise, it's majestic edifice makes this one of the best
Instagram-worthy places in Singapore
for numerous beautiful photos.
Address: 9 Empress Place, S(179556)
Opening Hours: Daily, 10am – 9pm
4. For the shopaholic: Tanglin Shopping Centre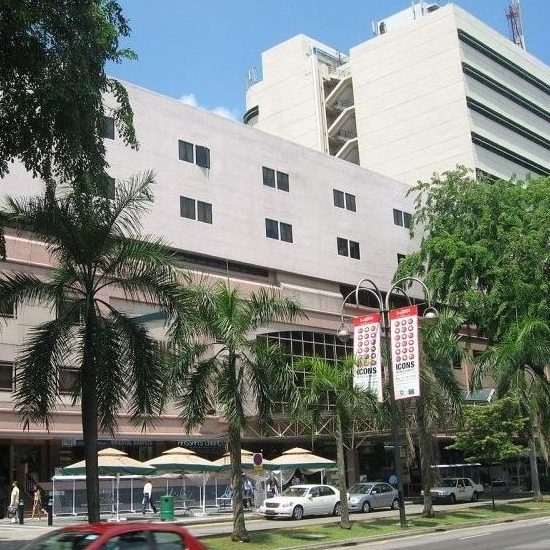 Once a bustling luxury mall, Tanglin Shopping Centre was the place-to-be in 1972. Today, it lays in the shadow of the busy Orchard Road but still attracts a small but loyal crowd. Many of its tenants sell artefacts and antiques, such as Buddha statues, vintage movie CDs and antiquarian books. With many older shopping malls closing their doors to patrons or undergoing major refurbishment, Tanglin Shopping Centre is one of the handful of malls that have been able to preserve its original architecture. Head down to one of Singapore's unique historical landmarks for an atypical shopping experience.
Address: 9 Tanglin Road, S(247909)
Opening Hours: Daily, 10am – 10pm

5. For the bookworm: Kedai Haji Hashim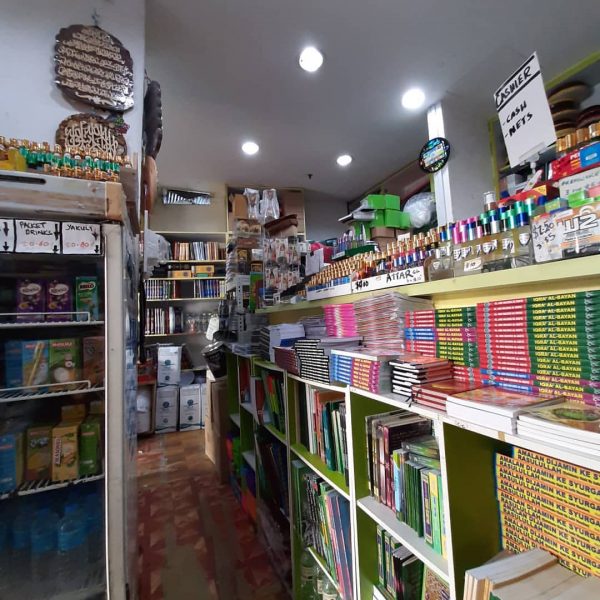 Few bookstores have withstood the test of time but Kedai Haji Hashim is an exception. The store was opened in 1922 by Haji Hashim who was passionate about creating a knowledge haven for the Malay community. Despite having endured a period of low civilian literacy, war and heavy competition from commercial bookstores, Kedai Haji Hashim has held its own till today. Today, the store has stuck firm to its roots and its third-generation owners still sell Malay textbooks and religious books albeit to a dwindling customer base. Located in Joo Chiat, Kedai Haji Hashim is a humble bookstore that has definitely left its imprint on Singapore's history. Head down to find out why it's well-cherished by the Malay community in Singapore!
Address: Joo Chiat Complex, 1 Joo Chiat Road, #01-1051, S(420001)
Opening Hours:
Sun – Fri: 9.30am – 8pm
Sat: 9.30am – 6pm
6. For the sports fan: Farrer Park Swimming Complex and Boxing gym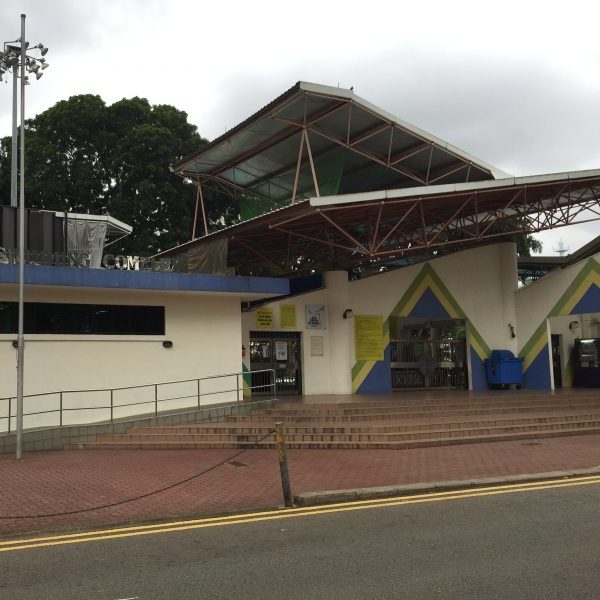 Ang Peng Siong, Syed Abdul Kadir and Theresa Goh are just some of the national athletes who were groomed at the iconic, Farrer Park Swimming Complex and Boxing gym. This historical place in Singapore had a huge role in shaping the sporting scene in Singapore in the 1970s. When faced with the prospect of redevelopment in 2018, fervent efforts by local athletes and community members were successful in persuading the government to preserve some facilities as heritage sites. Located just a short walk away from Farrer Park MRT station, head down to the field, boxing gym as well as one of the
best swimming pools
in its day to walk in the footsteps of Singapore's sporting legends.
Address: 2 Rutland Road, S(218253)
Opening Hours:
Tues – Sun: 12pm – 2pm
7. For the military history buff: Fort Siloso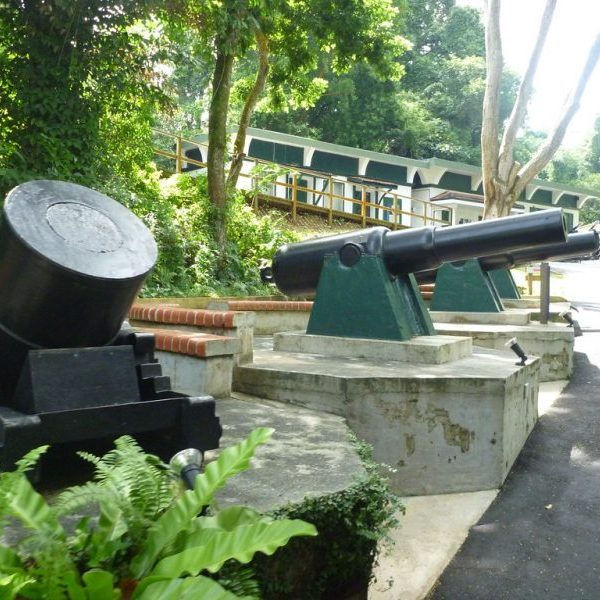 "Big guns all pointing wrong…", if you remember this lyric from Hossan Leong's popular song
We Live in Singapura
, Fort Siloso was the location he was referring to. Today, years after the conclusion of the war, Fort Siloso remains as one of Singapore's historical landmarks. The fort houses iconic 20th-century cannons and a whole host of other World War Two memorabilia. A haven for fans of military history, this historical place also serves as an educational and
fun thing to do with your kids in Singapore
. Fort Siloso is also one of the best
free attractions to explore in Sentosa
— so you won't have to fork out extra for bringing the whole troop.
Address:
Siloso Road, S(099981)

Opening Hours:
Daily, 10am – 6pm
8. For the foodie: Beauty World Food Centre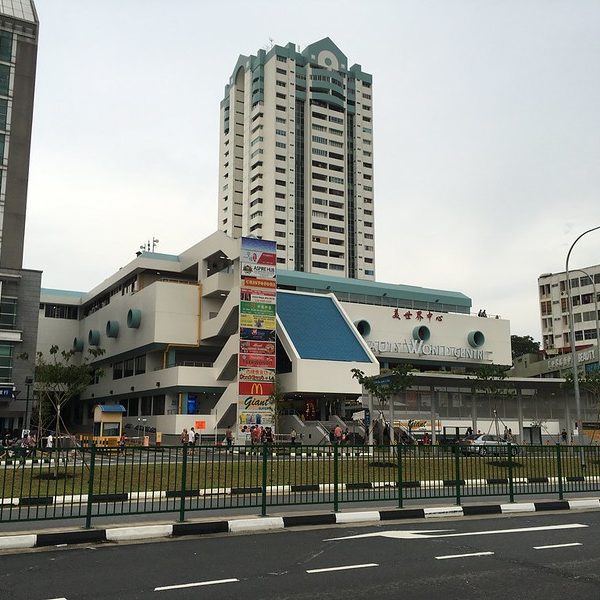 Singapore is a foodie's paradise, whimsical cafes, restaurants of every cuisine and some of the
best hawker centres
— it's safe to say our racial and cultural diversity has contributed to a unique local gastronomic scene. The iconic Beauty World Food Centre has been serving up mouth-watering food since the 1980s. The area surrounding the food centre used to be lively and spirited with folks gathering for
getai
performances especially during the Hungry Ghost Festival celebrations. Today, while quieter than before, it's still home to one of the
best xiao long bao places in Singapore
, handmade noodles and braised chicken rice! Journey to Beauty World Food Centre
to enjoy delicious hawker food while taking in the sights of one of the most historical food places in Singapore.
Address:
Beauty World Centre, 144 Upper Bukit Timah Road, Level 4, S(588177)

Opening Hours:

Thurs – Tues: 9am – 9pm
9. For the
wuxia
drama lover: Little Guilin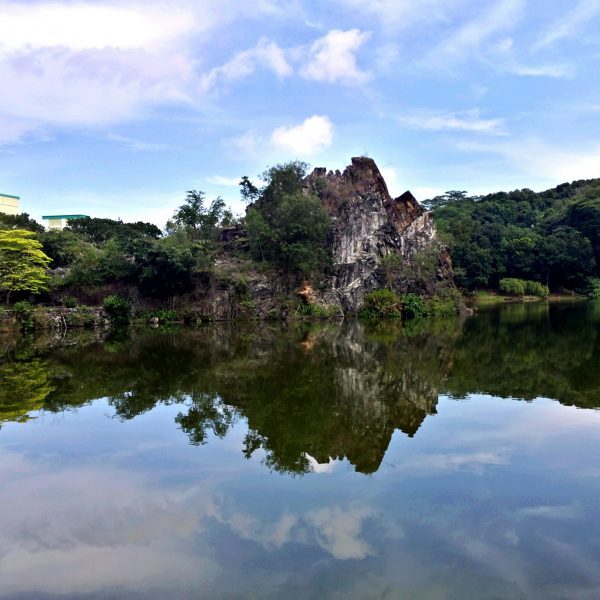 Did you know that Little Guilin used to be a granite quarry in the 1950s? What was once a source of materials for furniture is now a scenic rock structure in Bukit Batok Town Park. If you or your parents are fans of local Chinese media, they'd also recognise Little Guilin as the filming location for the 1998 hit series
The Return of the Condor Heroes
. Exploring Little Guilin is a surreal experience and it's definitely a must-visit respite in our urban metropolis.
Address: Bukit Batok East Avenue 5, S(650242)
Opening Hours: 24/7
Other places to visit this National Day weekend and great stay-home celebration alternatives
Exploring historical places in Singapore is a truly enjoyable and enriching experience. Before heading out for your excursion on 9 August, you should also check out this guide on some of the best places to watch the fireworks this National Day. Don't feel like going out during the National Day period? Use this opportunity to invite friends over to play some of these traditional games while munching on some popular local snacks.