Best free places to watch the NDP 2019 fireworks
While free of charge, there are bound to be people with the same idea. So head to these places early and set up camp to avoid disappointment!
1. Marina Bay Promontory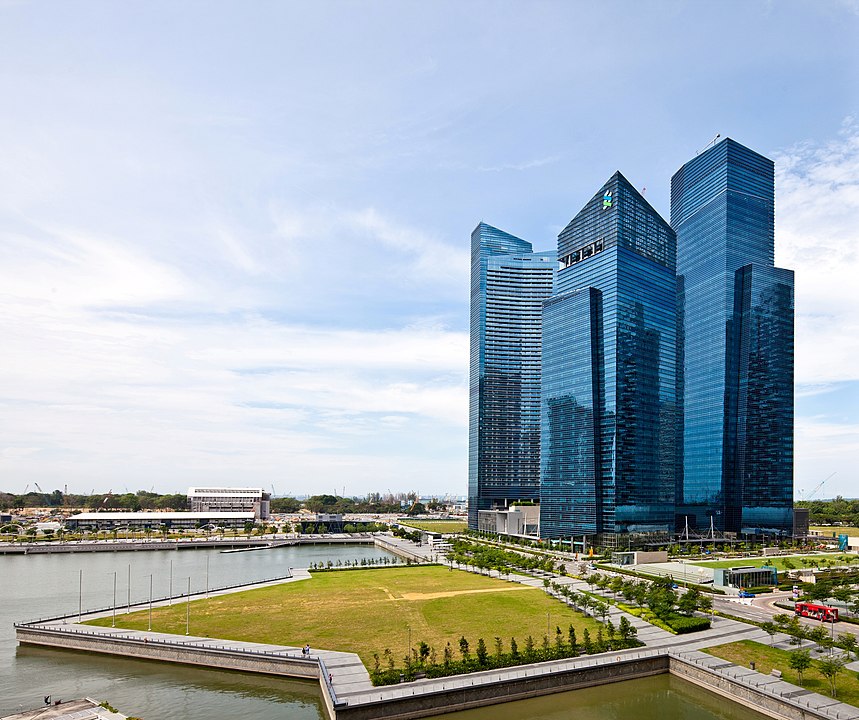 The Marina Bay Promontory is preferred among NDP 2019 fireworks spectators because you're free to set up your own picnic. Lay a mat, grab some drinks and snacks and chill with your friends while anticipating the spectacle that's about to unfold before you. It's not every day that you'll get such a magnificent view of Marina Bay!
Address: 11 Marina Boulevard, S(018940)
2. Marina Barrage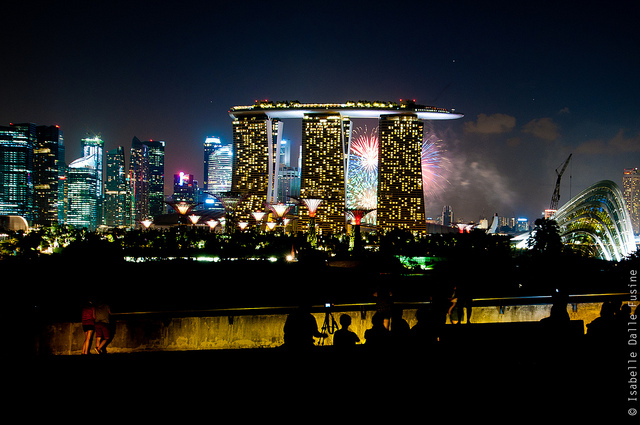 As another spot with enough space to lay down a picnic mat, Marina Barrage feels more spacious than the Promontory because it's further away from the live NDP 2019 fireworks. Once you're done flying kites and taking photos of the beautiful skyline, you can begin preparing for the fireworks show at night. However, one deal-breaker is that the fireworks might be blocked by the MBS building so you'll have to decide which you value more — the spaciousness or the view of the fireworks.
Address: 8 Marina Gardens Drive, S(018951)
3. Merlion Park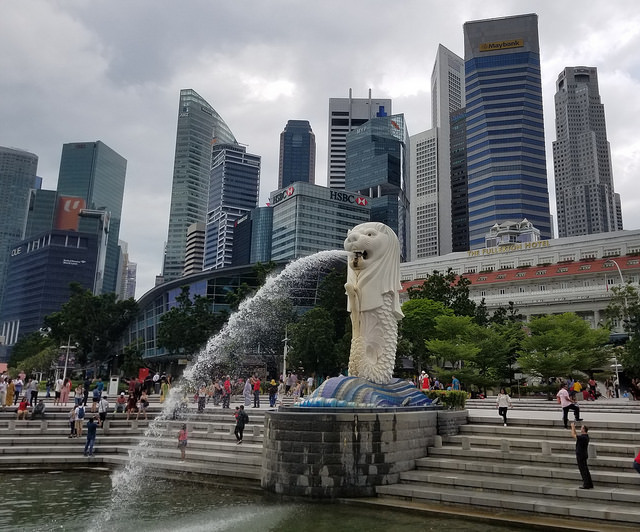 Fancy an unobstructed view of the vibrant pyrotechnic display with the Merlion for company? Merlion Park will likely be the most crowded area to watch the NDP 2019 fireworks. While waiting for the fireworks to start, why not pose with Singapore's national icon as it perches over the mouth of the Singapore River!
Address: 1 Fullerton Road, S(049213)
4. Helix Bridge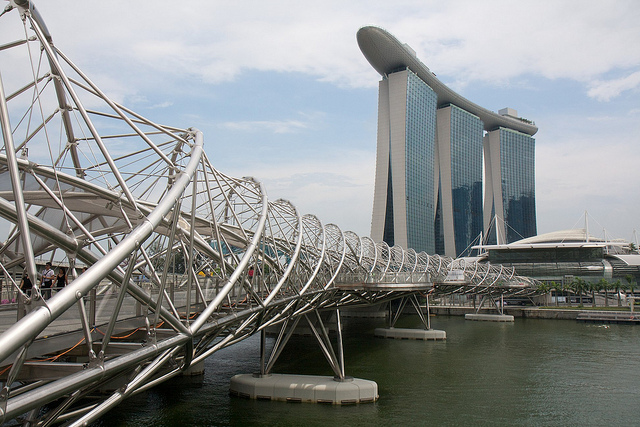 While Helix Bridge would normally be a fireworks viewing hotspot because of its prime view of The Float, the DNA-shaped steel footbridge will likely be less populated given that this year's NDP is at the Padang. If you've always wanted to take in the bay area sights while admiring the NDP 2019 fireworks, there's no better occasion than this year to do so!
Address: Entrance at Youth Olympic Park, Raffles Avenue, S(039805)
5. Bay East Gardens (Gardens by the Bay)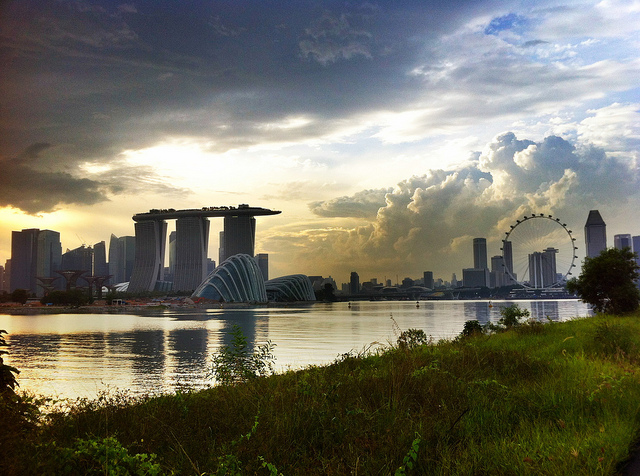 A hidden gem when it comes to scenic picnics and tranquil bike rides, Bay East Gardens offers a gorgeous view of the skyline at Marina Bay. While it can be rather inaccessible and far from the actual NDP 2019 fireworks, Bay East Gardens is a viable alternative if you prefer to watch the fireworks without fighting crowds.
Address: 1 Fullerton Road, S(049213)
6. Esplanade Roof Terrace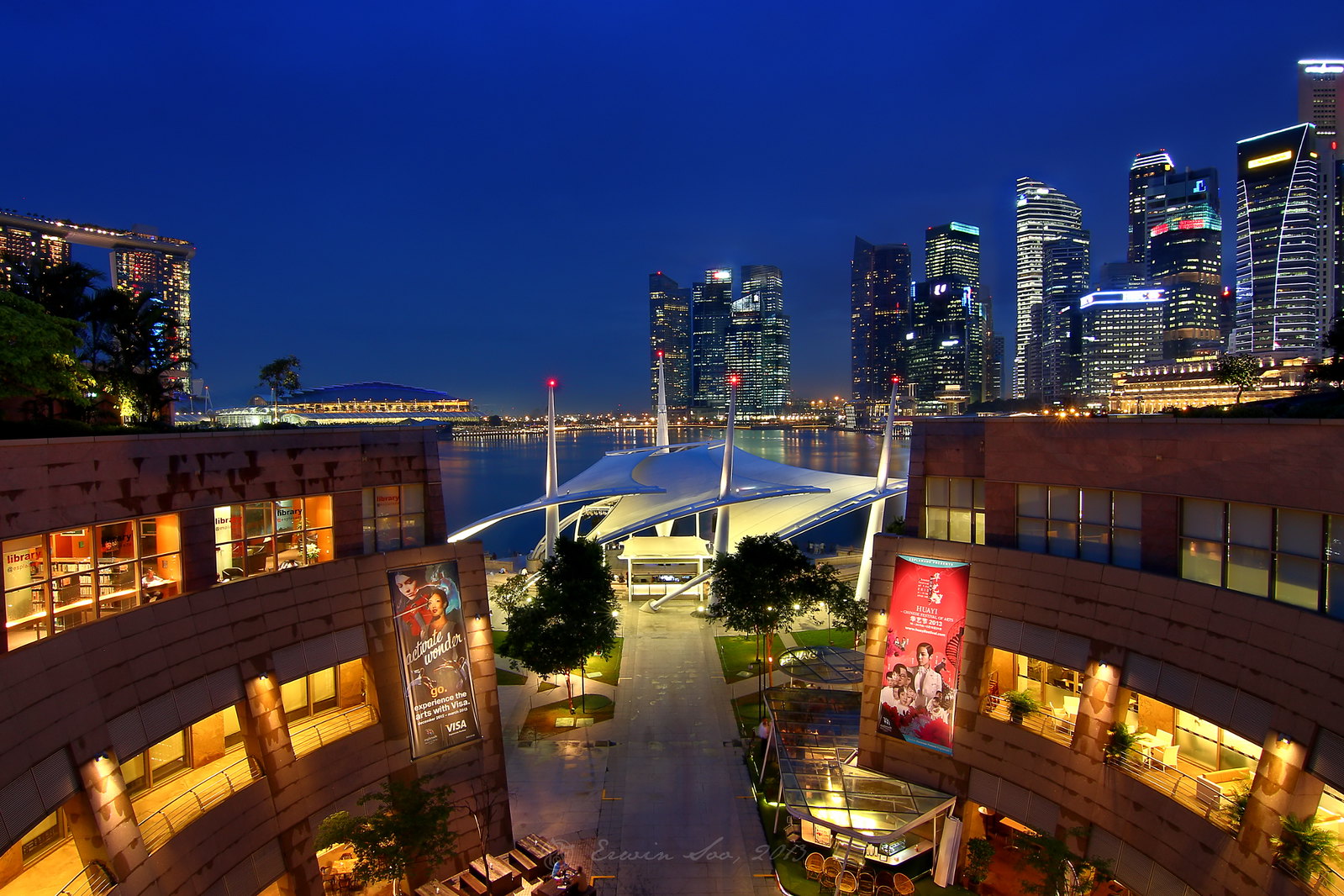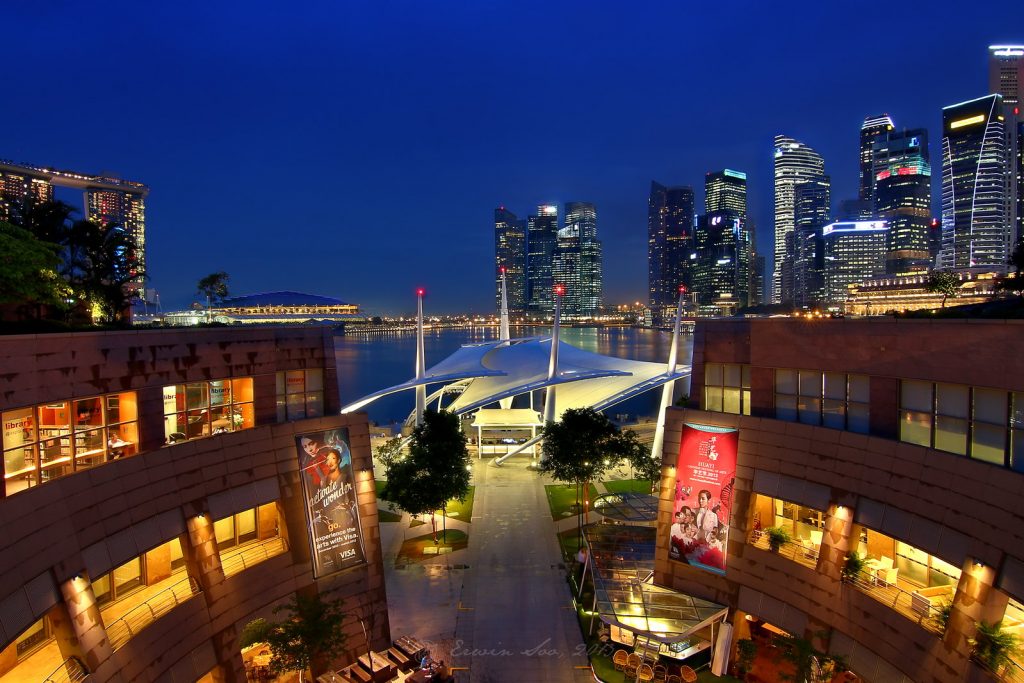 If you're looking for an alternative to the wealth of locations that constantly place you right by the Singapore River, pay the Esplanade a visit! Being one of the few free places on this list that grant visitors an elevated view of the NDP 2019 fireworks, you won't regret securing the limited spots available at the Esplanade Roof Terrace.
Address: 8 Raffles Avenue, S(039802)
Best paid places to watch NDP 2019 fireworks
If you hate squeezing with people, why not pay more for some privacy? These options will definitely give you the best view to watch the NDP 2019 fireworks as long as you're willing to splash the cash.
7. Marina Bay Sands Skypark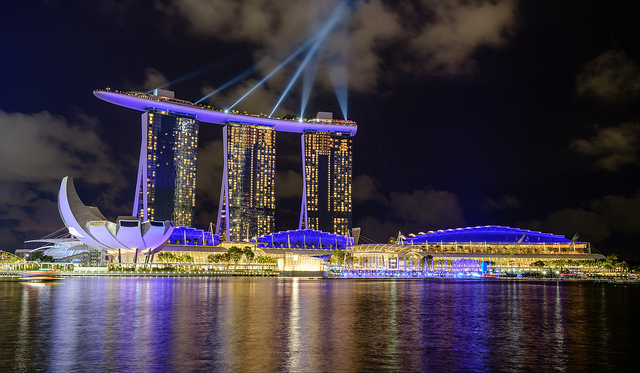 Home to the infinity pool, the Sands Skypark is one of the go-to-places to view the NDP 2019 fireworks! It's quite an unforgettable experience as you have a bird's eye view of the fireworks lighting up the night sky. Do note that you're not allowed to bring professional photographic equipment so you'll have to make do with your smartphone cameras.
Address: Marina Bay Sands, 10 Bayfront Avenue, S(018956)
Opening Hours:
Mon – Thurs: 9.30am – 10pm
Fri – Sun: 9.30am – 11pm
Ticket Prices: $23 for adults, $17 for children & $20 for senior citizens
8. Fullerton Bay Hotel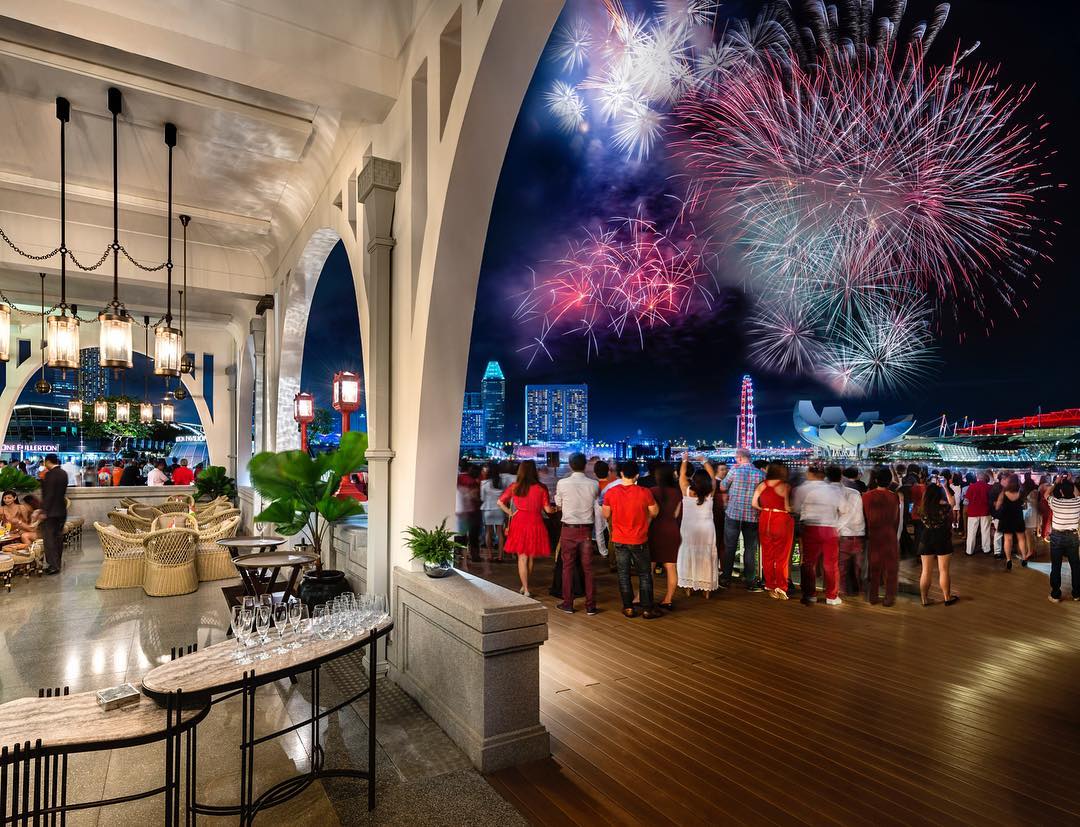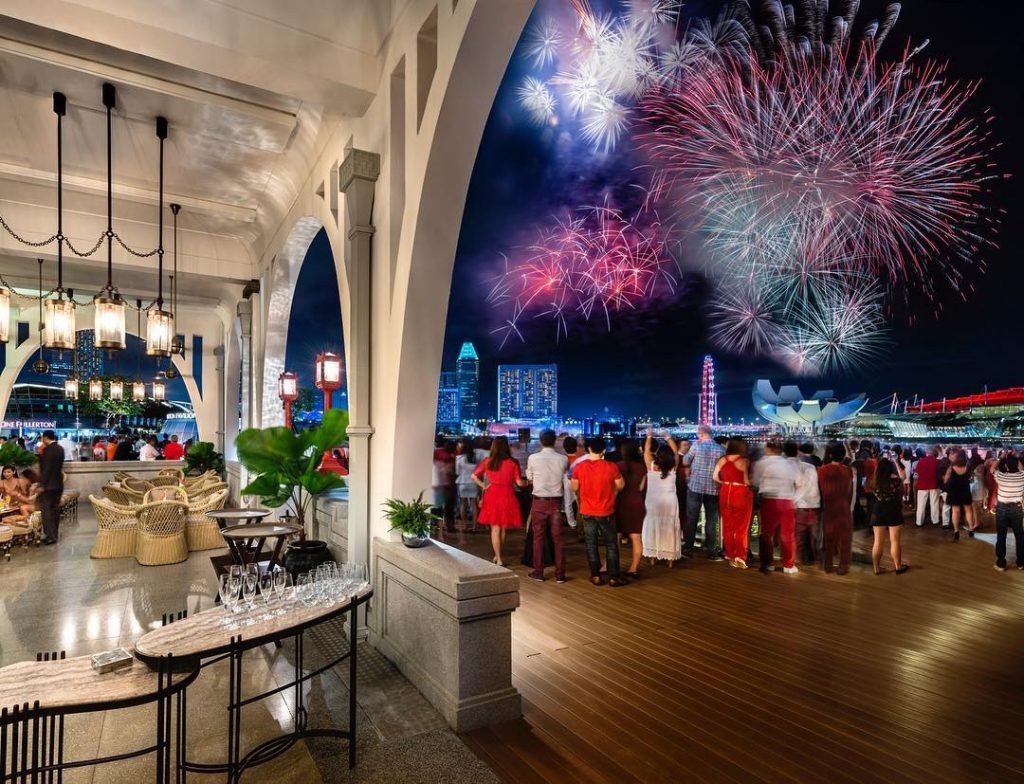 With its ideal waterfront position, many NDP fireworks fans usually flock to the Fullerton Bay Hotel for a relaxing time as they take in the breathtaking view of the Singapore River. Whether you prefer unwinding by the Lantern Rooftop Bar or enjoying a sumptuous meal at The Clifford Pier, you'll definitely have a fantastic experience as you wine and dine while celebrating the nation's birthday.
Address: 80 Collyer Quay, S(049326)
9. Pan Pacific Singapore


Enjoy a mesmerising view of the NDP 2019 fireworks from the Deluxe Balcony rooms and above at Pan Pacific Singapore! The National Day Fireworks Package 2019 features complimentary breakfast for two, access to the outdoor swimming pool and all the bells and whistles associated with a premium hotel suite. Make this National Day an unforgettable one by indulging in Pan Pacific's extensive breakfast options and gawking at the captivating view of Marina Bay.
Address: 7 Raffles Boulevard, S(039595)
10. LeVeL33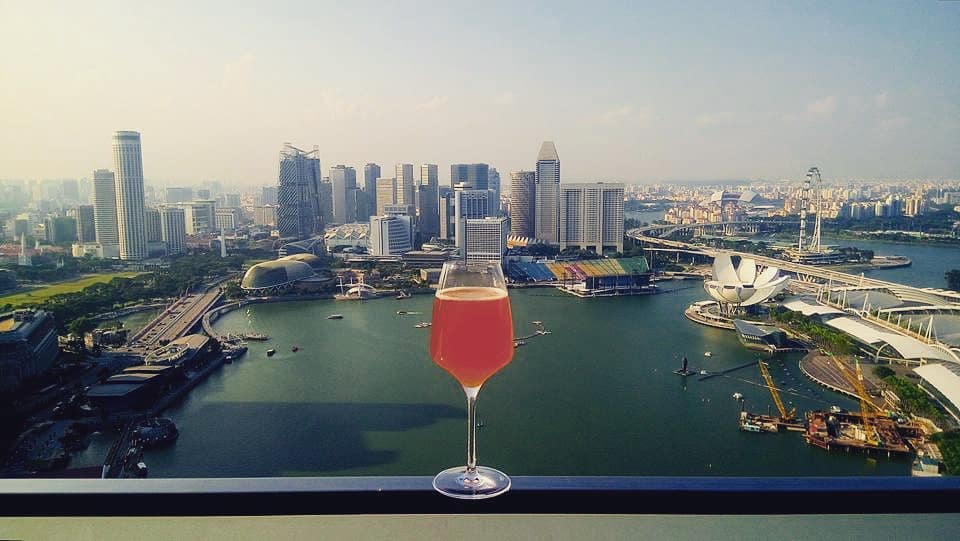 LeVeL33 is an experimental penthouse dining place that overlooks the Marina Bay area. Located at the penthouse of Marina Bay Financial Centre, sip on some champagne and homebrewed beer as you take in the amazing view of the NDP 2019 fireworks 33 floors above ground! While considered pricey, everything on the premium menu has been curated by culinary experts to ensure they complement the sublime rooftop view.
Fan of having drinks and enjoying the view of the city skyline? Read our guide to the best rooftop bars in CBD!
Address: Marina Bay Financial Centre Tower 1, 8 Marina Boulevard, #33-01, S(018981)
Opening Hours:
Mon – Thurs: 11.30am – 12am
Fri – Sat: 11.30am – 2am
Sun: 12pm – 12am
Regardless of where you're watching the NDP 2019 fireworks from, we hope you'll have a blast! For more National Day related content, why not check out our gift guide to must-get Singaporean souvenirs for your international friends or a guide on how to style a red and white outfit!
---
New to Shopee? Get $7 off (min. spend $15) with code*: FIREWORKS19
* TNC Applies. Valid for new users from 13 to 20 Aug only.]]>