In 2018, Xiaomi's gamble to move into the premium market paid off with the wildly successful Pocophone F1. Many hailed it as the flagship smartphone with a bargain price. Fans didn't have to wait long before Xiaomi announced a successor — the $729 POCO F2 Pro (available on Xiaomi Global Official Store). Doubling down on its flagship killer status, the POCO F2 Pro similarly treads the fine line between top-tier and mid-tier phones. Surprisingly, it achieves all this while maintaining its wallet-friendly price point!
The POCO F2 Pro has stellar specifications but it's tough for the average consumer to fully grasp the tech-y bits. If you're feeling overwhelmed, don't fret — we have you covered! Here's what it could mean to own a POCO F2 Pro in Singapore.
POCO F2 Pro Review – Main specs at a glance
| | |
| --- | --- |
| Specifications | What it means |
| 6.67" Super AMOLED Display | Never struggle to see with the corner-to-corner screen while outdoors again |
| Quad Lens Rear Camera Setup | Pictures and videos with bright colours and detailed sharpness for beautiful Instagram uploads |
| Snapdragon 865 Processor, 6/8GB RAM with 128/256GB storage | Enough processing power and memory so you don't have to change phones every two years |
| 4700 mAh battery with 30W fast charging | Huge battery and fast charging for more than 25 hours of non-stop media streaming |
| LiquidCool Technology 2.0 | No more holding an overheated phone while gaming or streaming media |
1. Full, anti-glare Super AMOLED display for uninterrupted viewing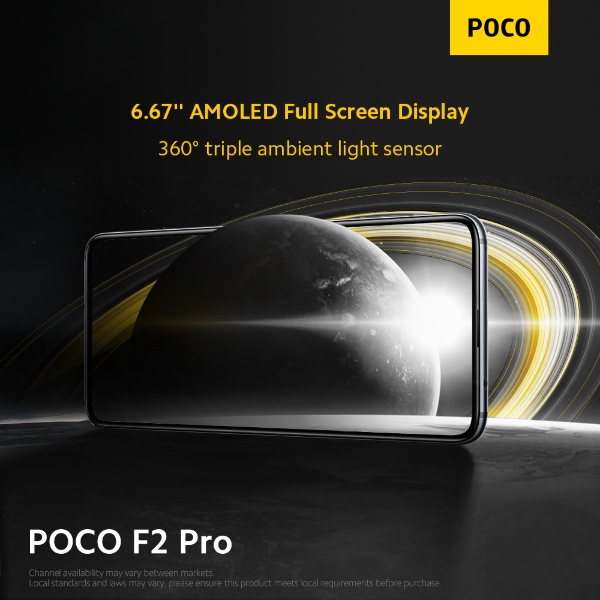 Right off the bat, the POCO F2 Pro impresses with its full corner-to-corner display. That's right, there's no random bumps or holes in your display to interrupt your viewing experience! The POCO F2 Pro also uses Super-AMOLED technology — this means a thinner overall display that has greater contrast, lesser heat generation and reduced light reflection compared to plain AMOLED displays.
Still unimpressed by the technology used? Perhaps the focus on fighting outdoor glare makes owning a POCO F2 Pro in sunny Singapore will! Forget the blinding sunshine that dulls your phone screen; this device packs three 360-degree ambient light sensors that accurately adjusts the overall screen brightness so you'll never worry about squinting at your phone screen again!
2. Making the cut with a quad-camera setup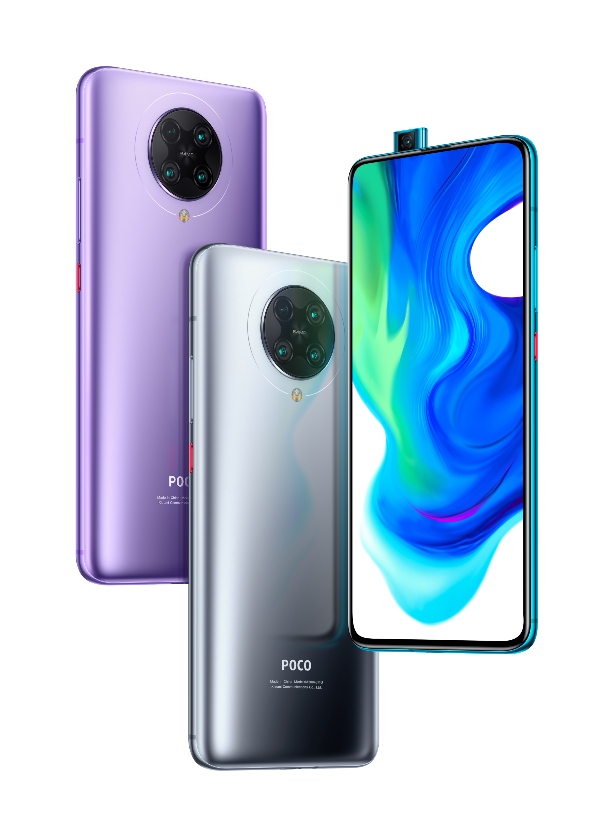 In the world of smartphones, you'd know a device is considered budget if it cuts corners in the camera department. While the Pocophone F1 is one of the best budget phones around today, it's still held back by its lack of camera options! This is where the latest POCO F2 Pro dramatically improves upon, with an impressive quad rear camera setup!
Keen on levelling up your IG game? The POCO F2 Pro makes this easy with its 64 MP main camera for crisp and clear shots, an ultra-wide lens for a sweeping field-of-view effect and a macro lens and depth lens to satisfy the inner professional photographer in all of us. Video-wise, the POCO F2 Pro also excels by including the ability to record 8K resolution videos for detailed clips and 4K resolution videos at 60 frames per second for smooth recordings. Boasting vibrant visuals and solid sharpness, flex the POCO F2 Pro's camera prowess at these Instagram-worthy places in Singapore.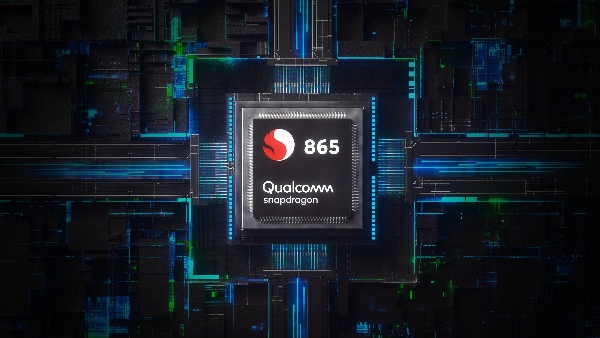 Pegged as the premium processor to be included in every flagship android phone for sale in 2020, it's no surprise that Xiaomi has chosen the Snapdragon 865 to power the POCO F2 Pro. This power-packed processor is further complemented by the phone's optional 8GB RAM upgrade! Fast image processing, multitasking and gaming on graphically intensive Battle Royale type games on the go are just some of the perks you'll get to enjoy with the upgrade. Ultimately, the POCO F2 Pro is an absolute steal considering it's half the price of stiff competitors like Samsung's S20 Ultra and Sony's Xperia 1 II.
4. Unlimited power with its huge battery and fast-charging capabilities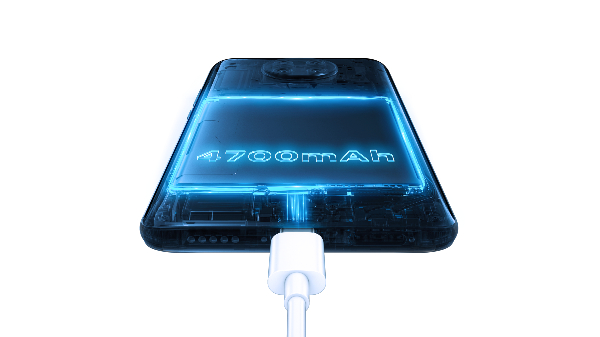 Battery life — the one thing we Singaporeans count on for the long commute to and fro work. The POCO F2 Pro in Singapore comes with a whopping 4700mAh battery, so you'll never need to worry about your phone running out of juice mid-day. If you're intending to catch up with your favourite Netflix Asian dramas, you'll be glad to know the POCO F2 Pro supports more than 20 hours of on-screen time. 
Instead of chasing the latest trend of equipping a display with high refresh rates (less motion blur and higher image quality), the POCO F2 Pro settles for a 60Hz display. This works in favour of phone owners who prioritise battery life over added screen responsiveness — high refresh rate displays can significantly drain battery life.
A giant battery would be pointless if charging it takes a disproportionate amount of time. Users of the POCO F2 Pro in Singapore will adore how the smartphone features 33W fast-charging capabilities! This allows you to recharge the battery in about an hour and get back to using your phone ASAP.
5. Unmatched cooling capabilities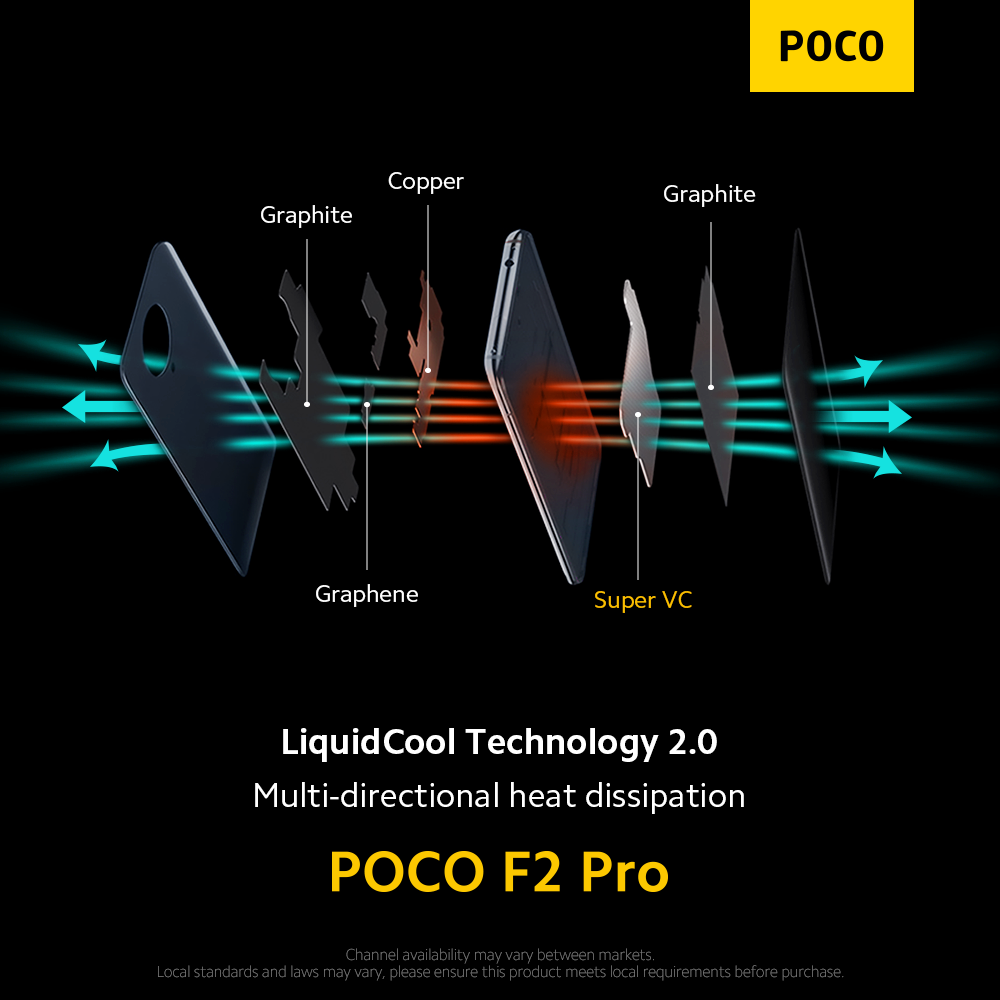 There's nothing that sours the mood more than your phone restarting just as you've lined up the perfect in-game shot. Owning the POCO F2 Pro in Singapore will keep your phone from overheating. After all, nothing ruins the mood quicker than playing hot potato with your phone during an intense gaming session!
Xiaomi has provided thermal management features to the POCO F2 Pro thanks to an excellent two-pronged approach. With LiquidCool Technology 2.0, you'll never need to worry about overheated batteries again! Under the hood, the POCO F2 Pro utilises graphene, graphite and copper to dissipate heat and regulate overall temperatures. This works in tandem with the Super Vapour Chamber, an innovative aluminium-based component that evenly distributes the heat across the entire phone!
Unparalleled value with the POCO F2 Pro in Singapore
What's not to love about a phone that nails the essentials of having a quality display, good battery life and powerful specifications? It's this winning formula that allows the POCO F2 Pro in Singapore to disrupt the premium phone market! Considering how the POCO F2 Pro has all these specs and is still priced more affordably than other flagship smartphones, we can confidently say it lives up to its flagship killer reputation.
If you're bent on securing the best deals for all kinds of electronics, visit our Electronics Zone for other exclusive offers you won't want to miss! Interested in taking the best photos and videos with your phone? Why not check out our guide to the best camera phones so you can master the art of smartphone photography! Alternatively, if you're intent on testing the gaming capabilities of the POCO F2 Pro, read up on our list of retro mobile games for some good old nostalgic fun!