Singapore might be known for popular tourist attractions such as Sentosa, Marina Bay Sands and Gardens by the Bay, but explore a little deeper and you'll find our quaint neighbourhoods have plenty to offer as well! From Keong Saik to Upper Thomson and Tiong Bahru, some of the best neighbourhoods in Singapore provide enough adventure (with plenty of food stops) for a day. Check out our guide below on ideas for your next day out!
1. Joo Chiat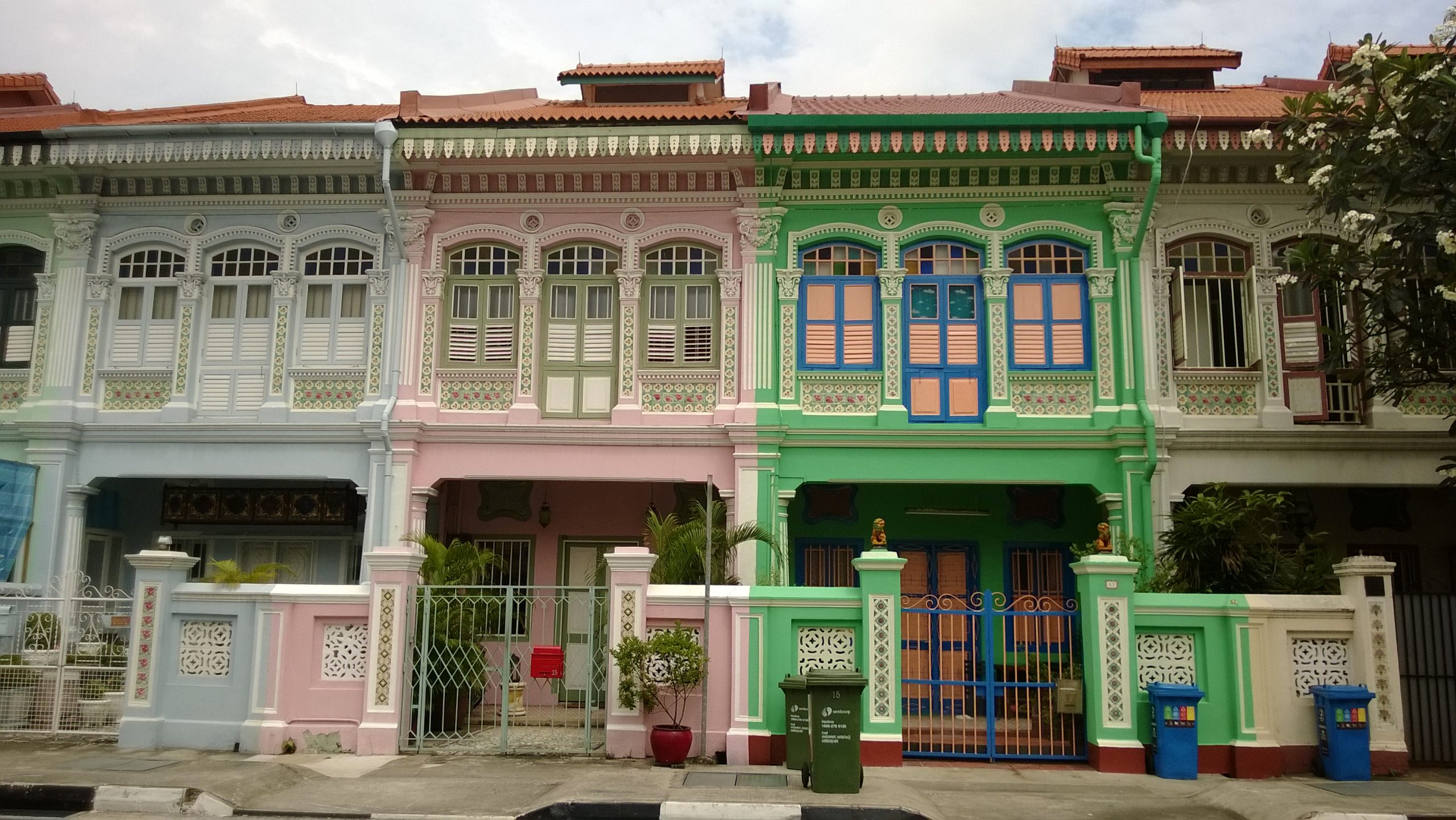 Nestled in the East Coast district, Joo Chiat is home to a rich and well-preserved Peranakan heritage. Many malls and other modern establishments have cropped up over the years. But what's cool about this neighbourhood in Singapore is the perfect combination of old and new it has managed to strike!
Peranakan food gems like Kim Choo Kueh Chang (available on JooChiatKimChoo) have been serving up traditional Nyonya rice dumplings and kuehs for decades. Snack on these as you take a walk down rows of conserved colourful Peranakan shophouses. These pastel-coloured shophouses are decorated with colourful tiles that are a trademark of the Straits-Chinese' homes before! You'll find these pretty shophouses neatly lined up along Koon Seng road. This makes the street one of the most Instagram-worthy places in Singapore for OOTDs.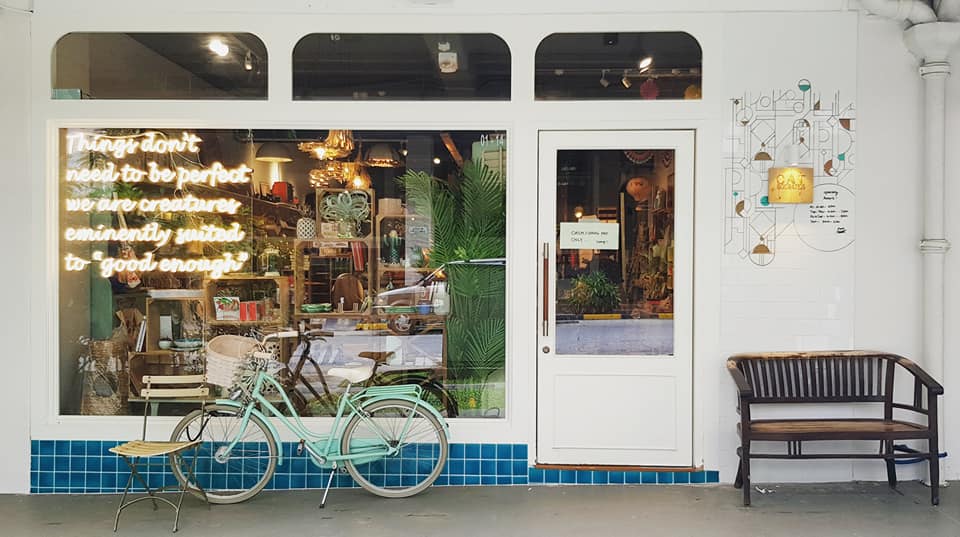 We recommend exploring one of the best neighbourhoods by foot to discover quirky little cafes and bars! Spot the resident kitty in Cat Socrates as you paw through Singapore-inspired knick-knacks in this Joo Chiat outlet. Or sip a modern iced kopi at cafe-cum-bar Sinpopo, which exudes old-school vibes with their retro flooring and interior. 
2. Keong Saik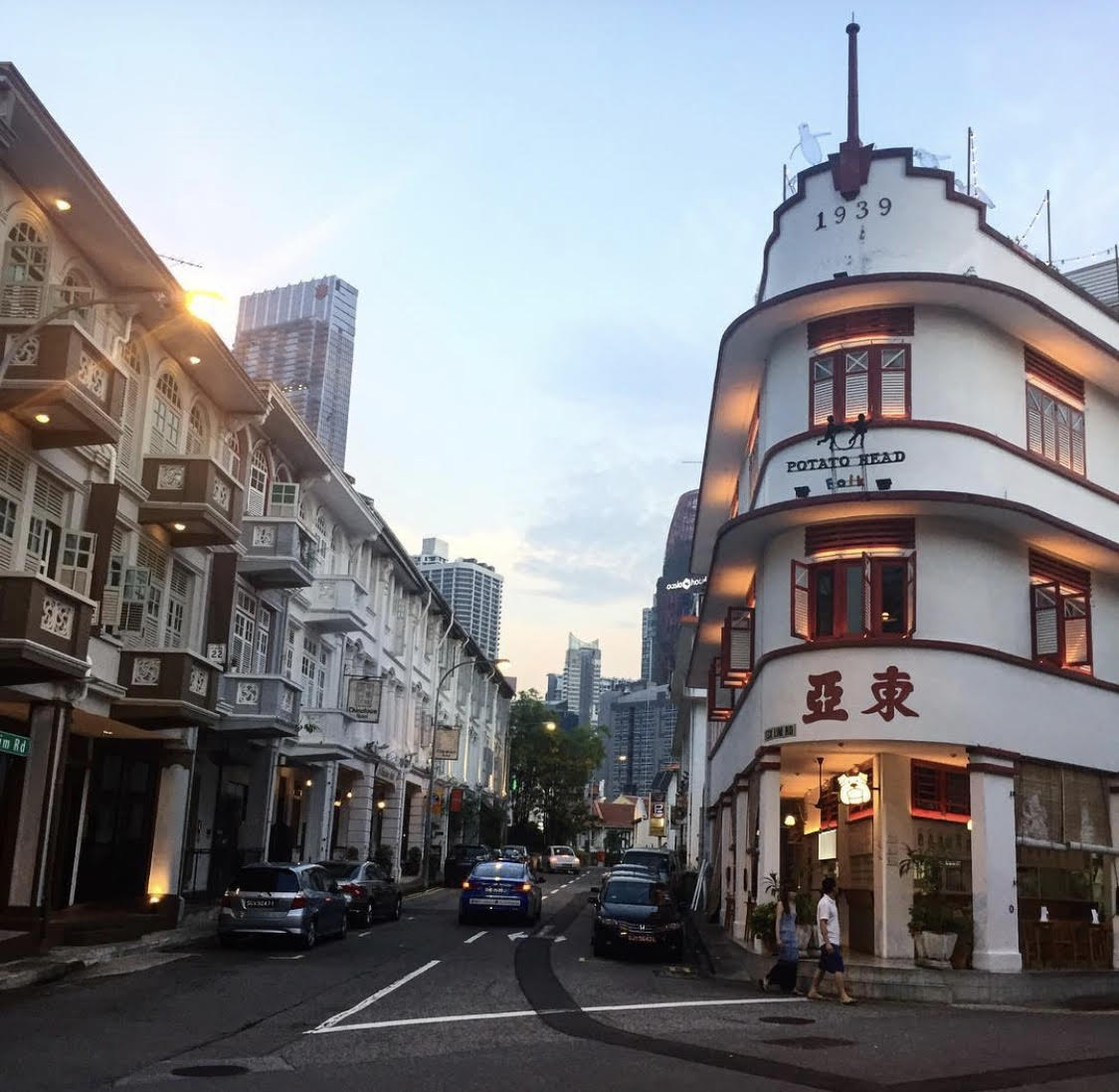 Did you know that Keong Saik used to be a red-light district in Singapore back in the 1960s? Today, this neighbourhood is now a highly-gentrified area. The conserved shophouses are home to many hip restaurants, bars and cafes. This makes Keong Saik one of the best neighbourhoods in Singapore for a TGIF drink or a cafe date spot.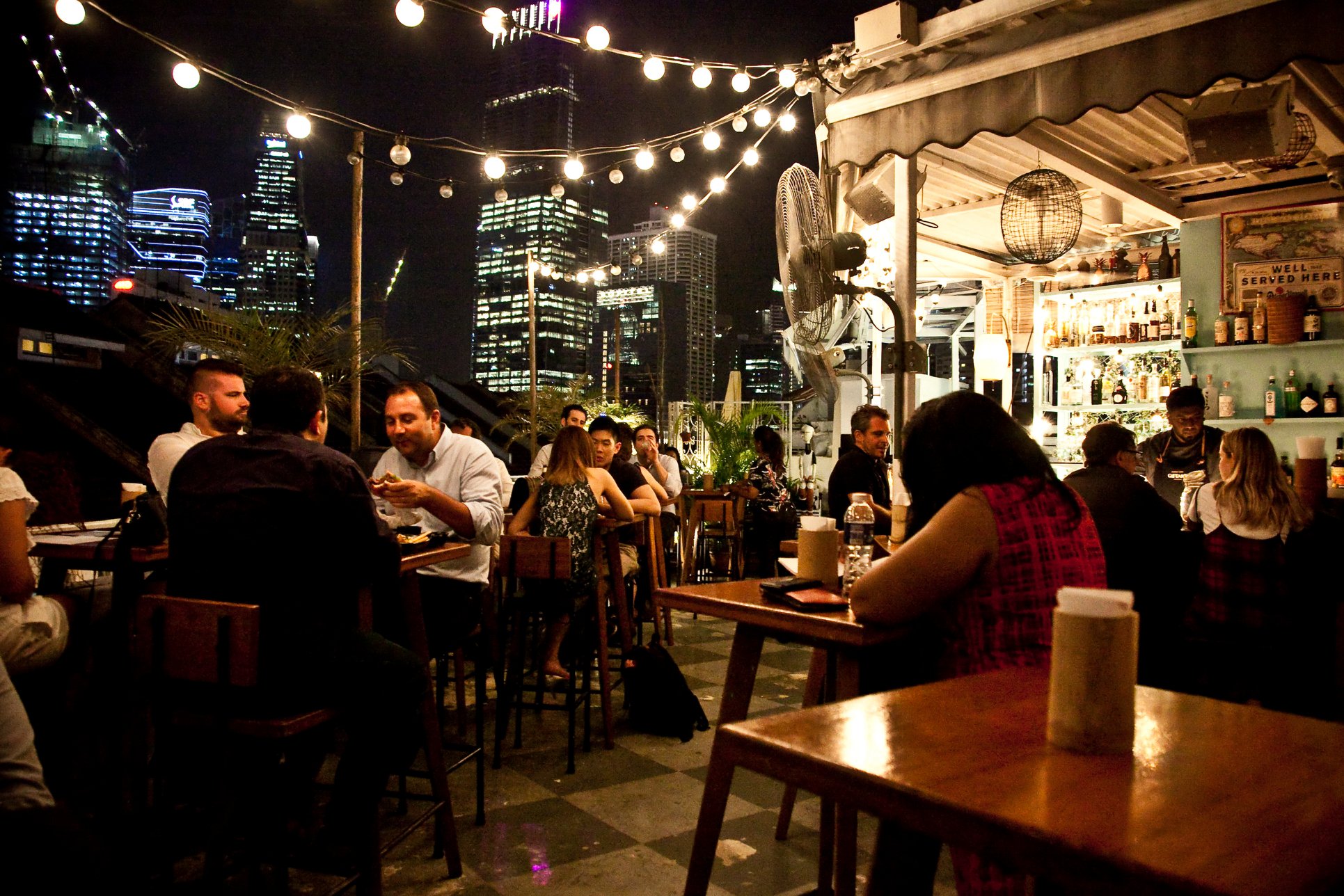 It's hard to miss the iconic Tong Ah building when walking around Keong Saik road. This red and white pre-war building sits on a triangular plot of land, standing out from the shophouses surrounding it. But that's not all! Tong Ah also houses one of the best rooftop bars in Singapore for you to unwind at after a long week. Head over to Potato Head to enjoy refreshing cocktails and a good bowl of fries while soaking in the stunning views of Chinatown. 
If not for anything else, Keong Saik is home to popular US-import Shake Shack's second outlet in Singapore — located just across the road from co-working space, The Working Capitol.
3. Tiong Bahru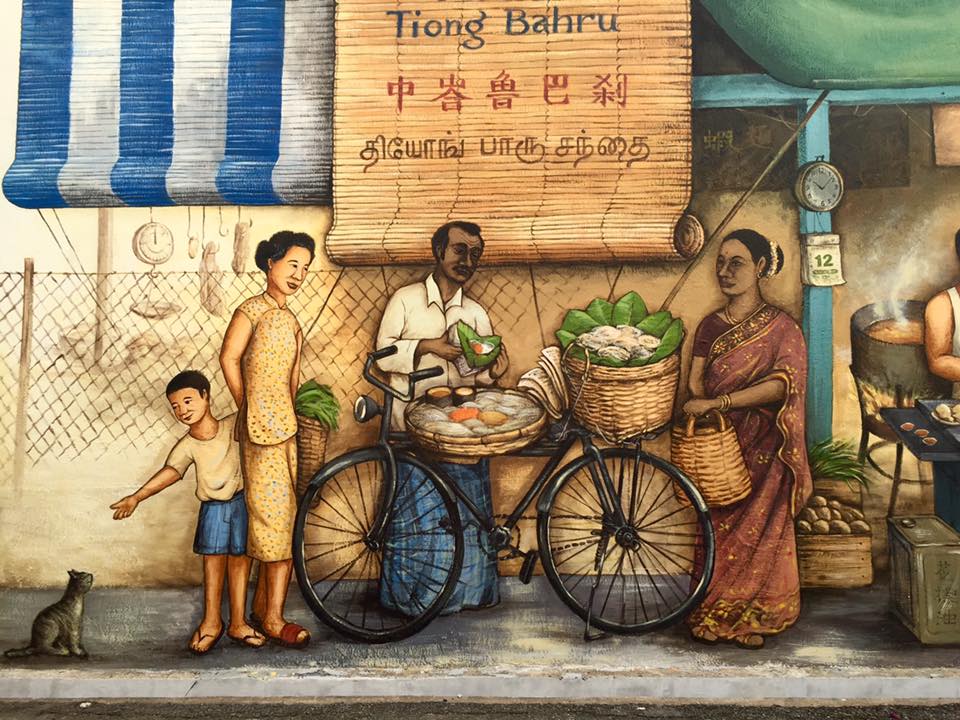 Venture into Tiong Bahru and you'll instantly know that a neighbourhood in Singapore cannot get any more hip than this. From the SIT HDB flat architecture to trendy cafes and beautiful wall murals, this is one of the best neighbourhoods in Singapore just keeps you coming back for more.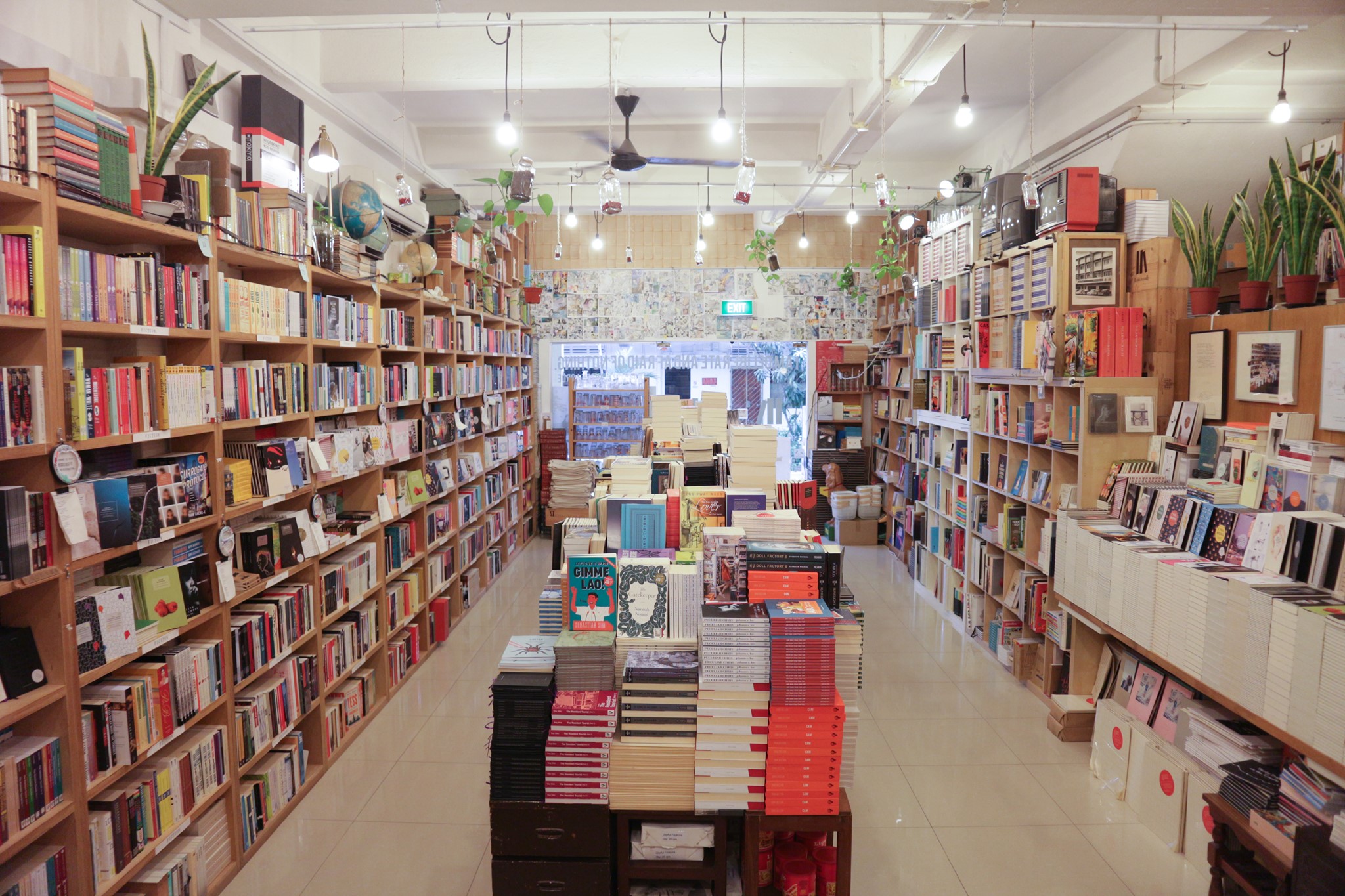 With many trendy and popular cafes in Tiong Bahru, you'll be spoilt for choice when it comes to getting a sumptuous brunch fix. Glam up in trendy outfits from some of the best blog shops and to hit some of your favourite cafe spots nestled in this neighbourhood. 
Or go local and visit Tiong Bahru Market, known to be a popular haunt for many top chefs here in Singapore! The market is also home to some of the best hawker stalls in Singapore, where you'll find top-notch local delicacies like char kway teow and lor mee. These stalls usually have snaking queues during the weekend so head there early to satisfy your cravings! 
It's mandatory to make a pitstop along Yong Siak Street at one of the best independent bookstores in Singapore, BooksActually. Unleash your inner geek among the towering shelves of classic fiction and literature books. Even if you're not an avid reader, don't skip this bookstore. At the back of this shop, browse through antiques and vintage souvenirs.
Before leaving, walk through the alleys to admire the wall murals that add a pop of colour to the best neighbourhood in Singapore. These heritage murals are painted by a Singaporean artist, Yip Yew Chong, and depict scenes of Tiong Bahru in the past. Something to note is that these charming nooks are not sheltered, so be sure to slab on a generous amount of sun care products before you go exploring!
4. Tanjong Pagar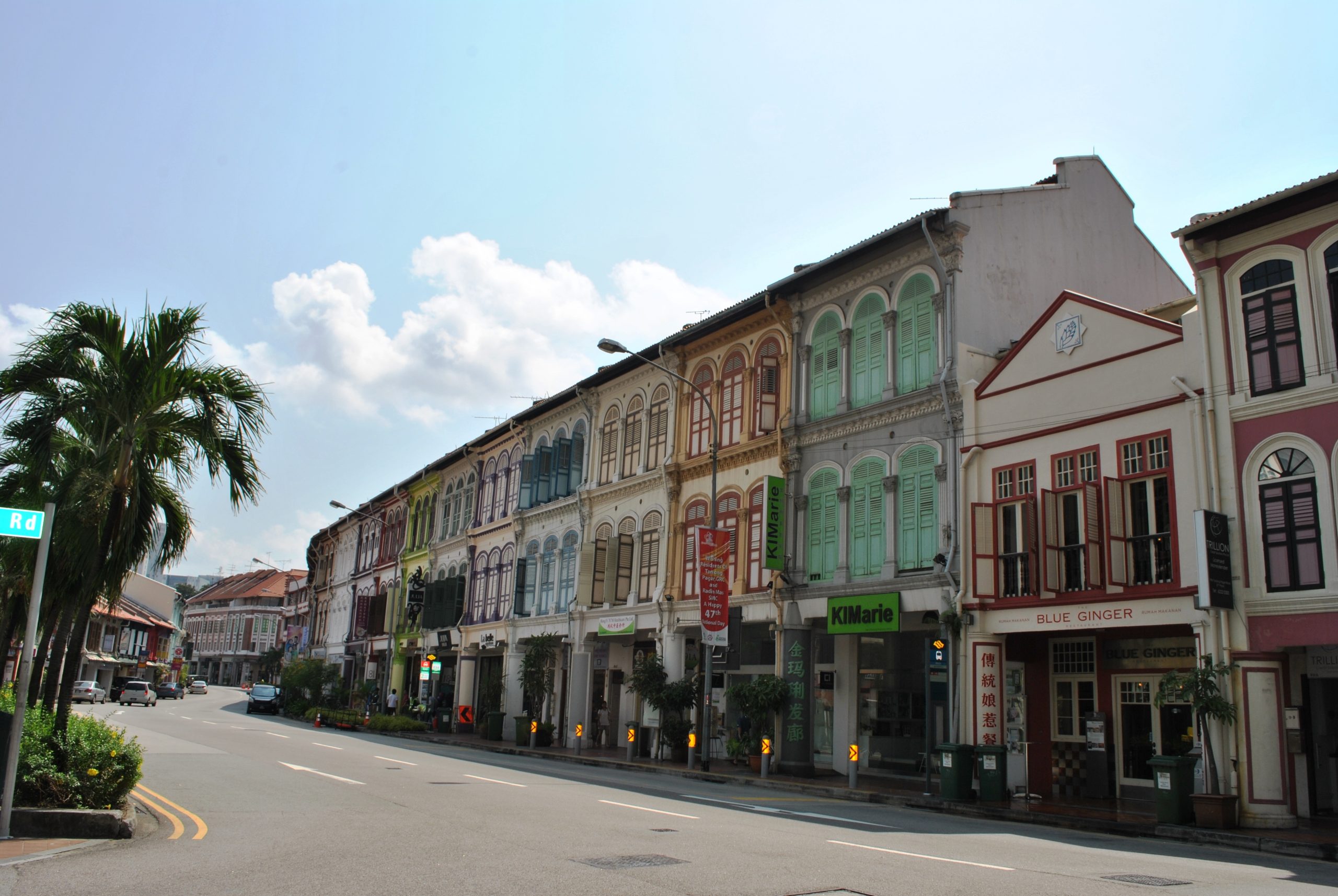 Surrounded by skyscrapers, flats and condos, welcome to the neighbourhood that makes up Singapore's CBD. In the day, you'll see streams of white-collared Singaporeans rushing from one place to the other. By night, Tanjong Pagar gets more vibrant as people wind down at restaurants and bars along the streets and or even underground.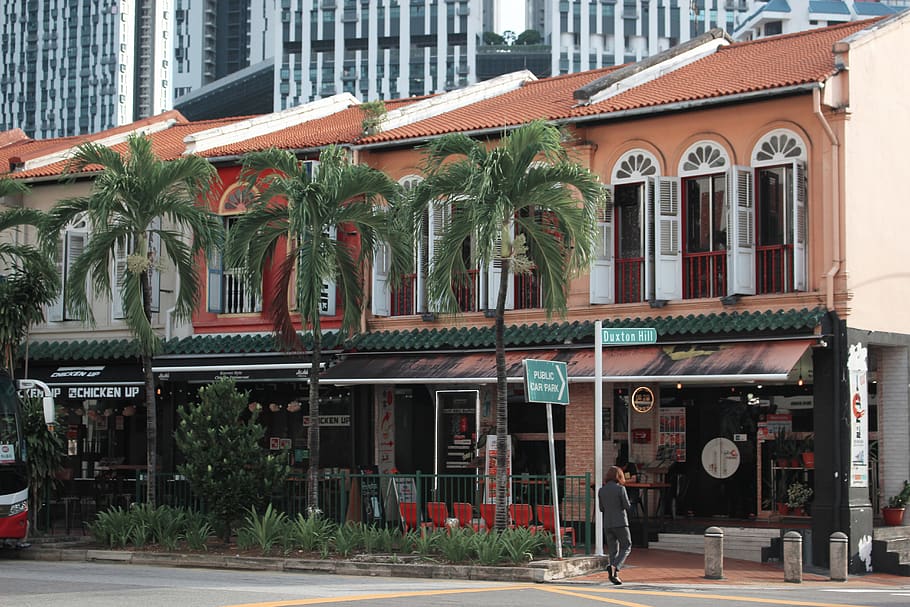 Get a birds-eye view of our nation from the world's tallest public residential building, The Pinnacle @ Duxton. What's the coolest about this neighbourhood in Singapore is that it offers a panoramic view of Singapore's city skyline from its sky bridge located on the 50th storey. This makes it the perfect spot to catch the National Day fireworks (try your luck this year). When visited in the day, this rooftop can get a little sunny. 
Have you been binge-watching Korean dramas recently? Since we can't travel just yet, why not make your way down to Singapore's version of Korea. Get your Korean food fix with Korean BBQ and fried chicken goodness scattered at every corner of Duxton Hill. Dine-in at Supulae, a Korean BBQ restaurant offering a wide selection of meat alongside other yummy delicacies.
5. Haji Lane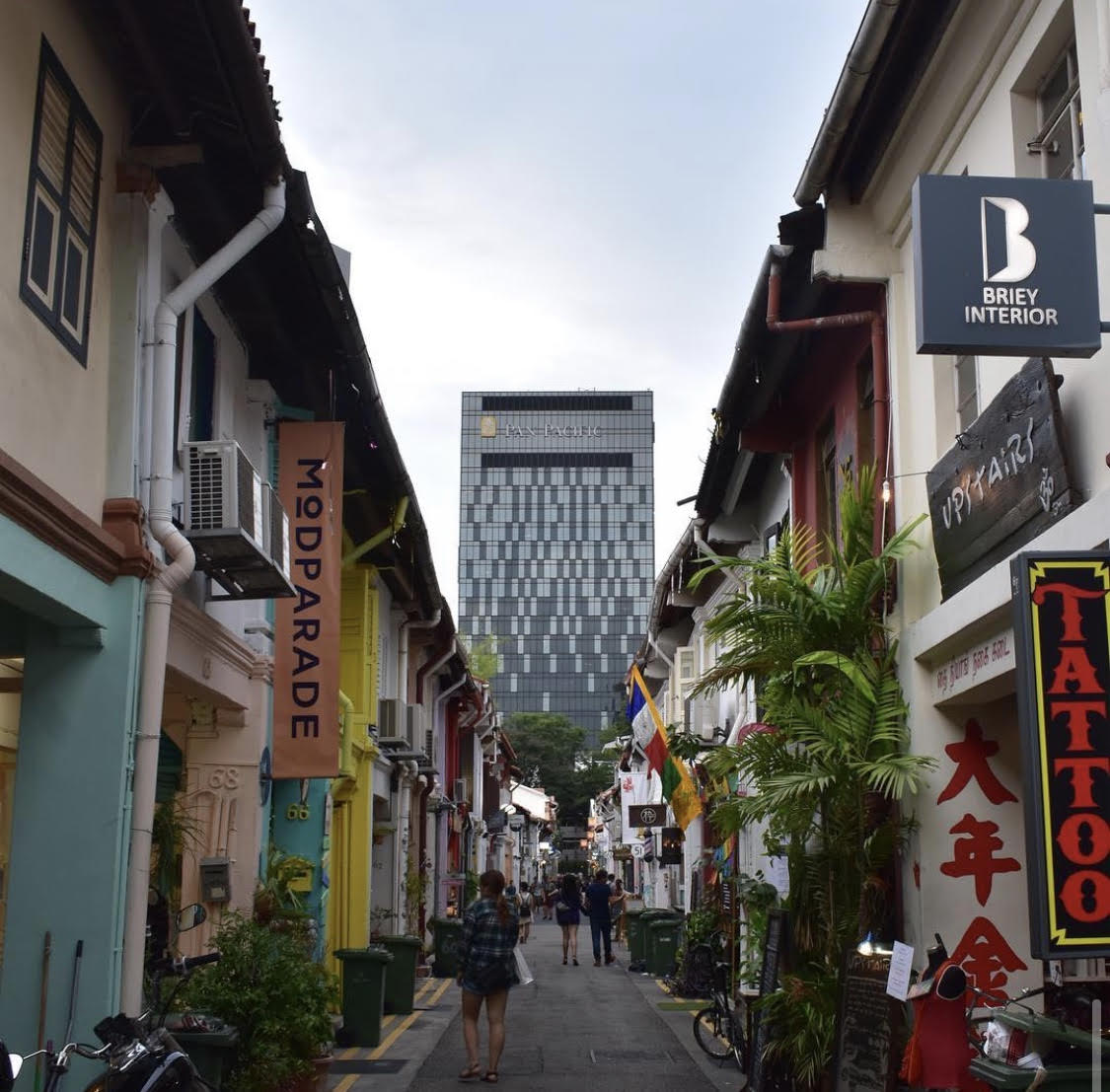 Narrow streets filled with cute shops, quirky cafes and chill bars radiating major indie vibes all around, whether in broad daylight or nightfall. That's Haji Lane for you. Not forgetting the colourful and bold graffiti walls that make this street stand out like no other. It's no wonder this is one of the best neighbourhoods in Singapore to explore.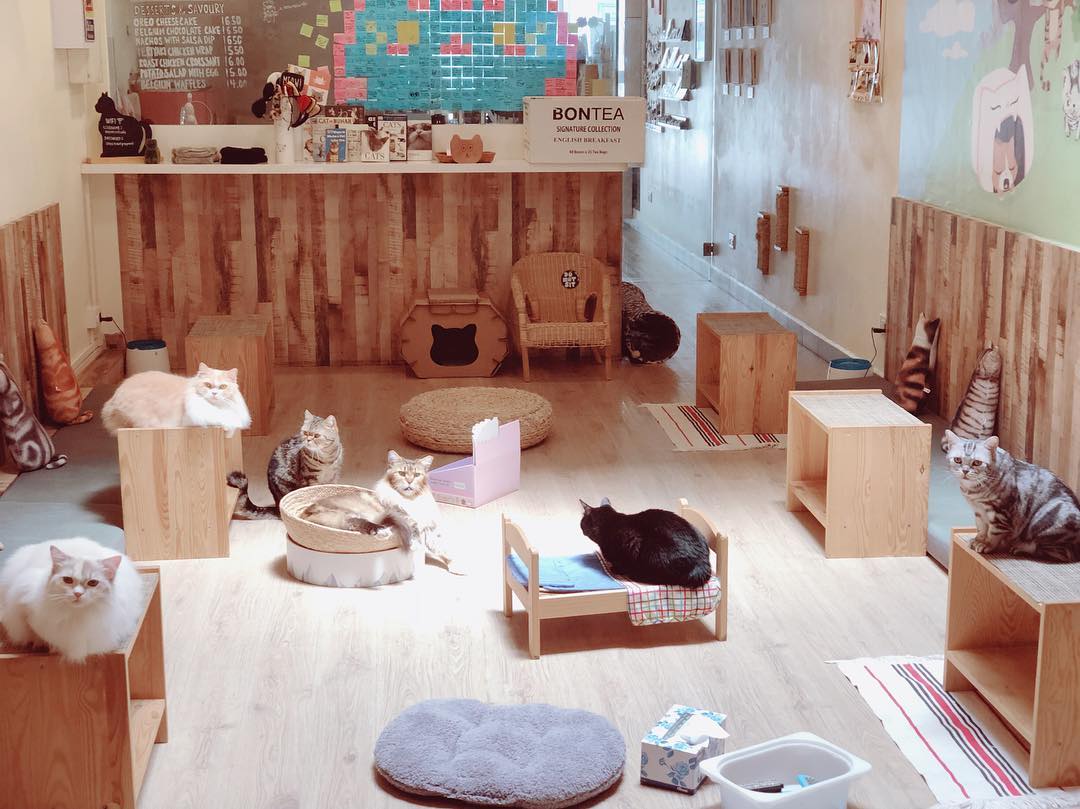 Hands up if you're a cat lover! When at Haji Lane, don't miss out on the opportunity to show some love and affection to the adorable kitties at Meomi Cat Cafe. Sip on a cuppa at this pet-friendly cafe, for a pur-fect quiet afternoon. 
Things can get a little wild here as the sun sets at some of the funkiest cafes and bars in Haji Lane. With neon signboards and live bands playing all through the night, they add life to these narrow lanes. Crack a cold one with your friends and groove to some good live music for a good night out. Good food, good drinks, good company — it doesn't get any better than this! End the good night with supper at Zam Zam Restaurant along Arab street. This historical place in Singapore has been serving scrumptious murtabak for over 100 years so you definitely won't be disappointed!
6. Dempsey Hill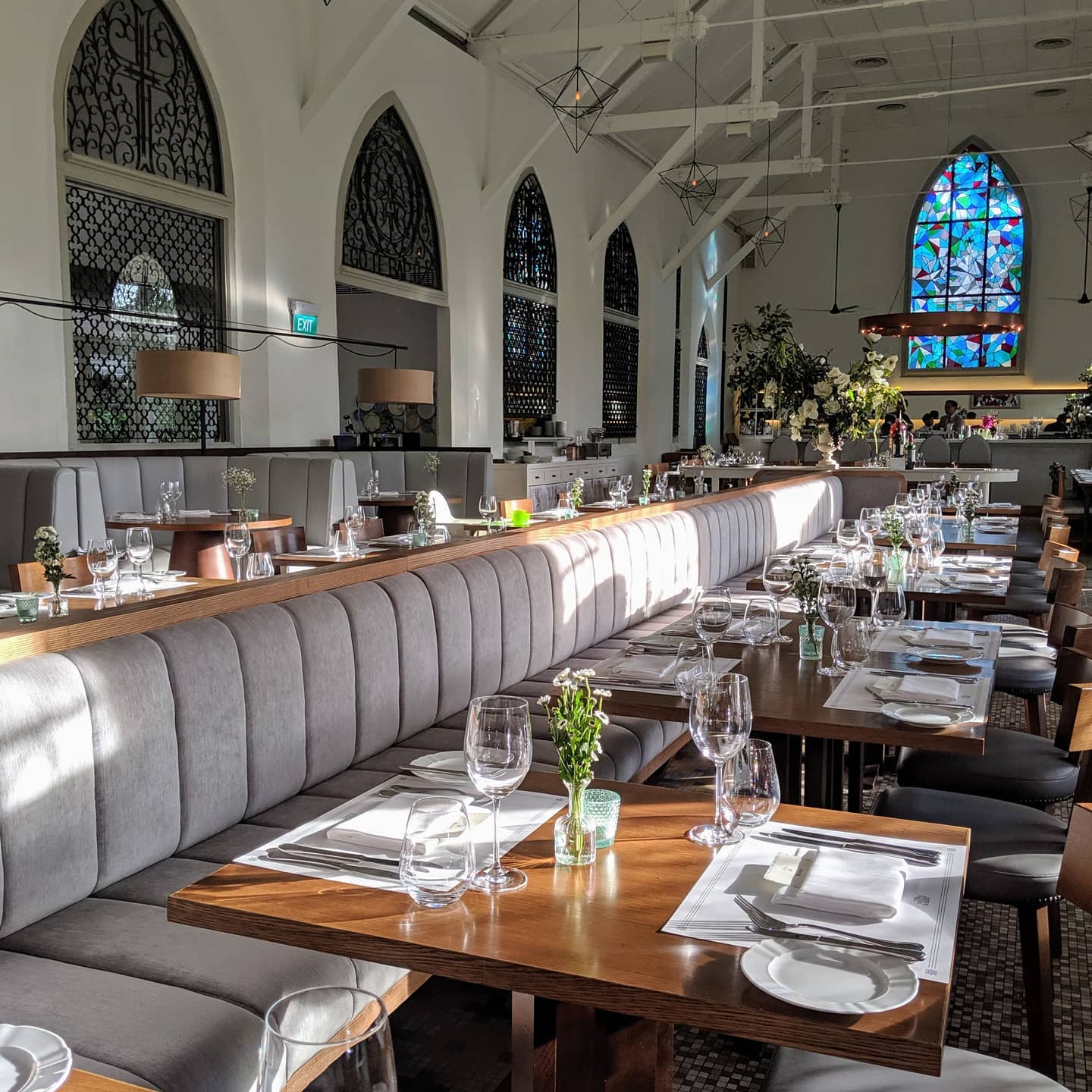 Tucked away from the city and amidst luscious greenery is the lesser-known albeit uber-trendy neighbourhood of Dempsey Hill. What used to be a massive nutmeg plantation is now a cosy enclave filled with clusters of yummy eateries and small boutiques. Offering so much, Dempsey Hill is no doubt one of the coolest neighbourhoods in Singapore to explore and hang out at.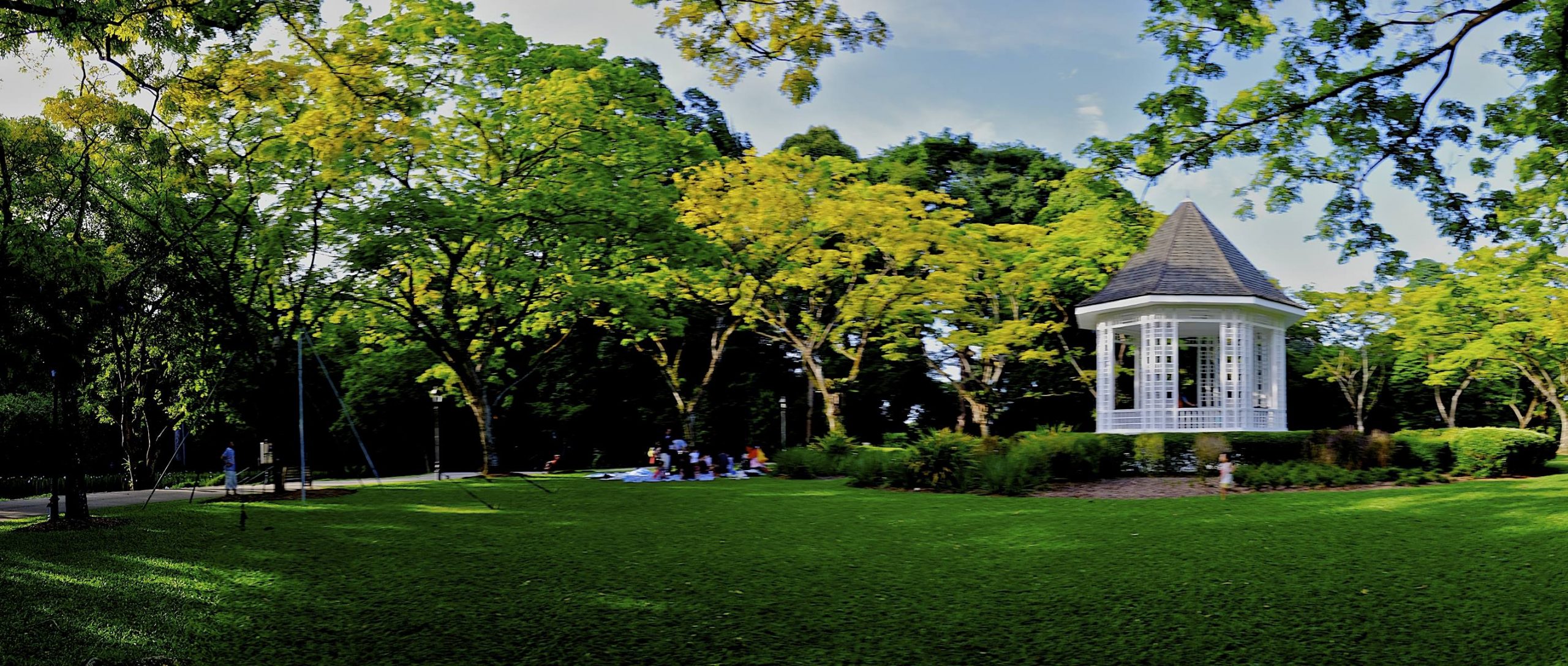 Nothing beats having a hearty Sunday brunch to get yourself ready to conquer a new week. Find some of the more popular brunch places like PS Cafe, Jones The Grocer and The White Rabbit here. A plus point is the lush greenery that you get to enjoy while you feast on a delicious plate of eggs benedict. 
Once you are coffee-fuelled, browse the unique lifestyle boutiques that Dempsey Hill has to offer. If you're into luxury fashion brands, chic designer pieces and interior, shops like Dover Street Market and Affordable Style Files will definitely call out to you. 
Alternatively, go for a walk at Singapore Botanic Garden located just opposite Dempsey Hill. Be one with nature as you explore this UNESCO World Heritage site and marvel at the abundant natural beauty. Find the National Orchid Garden that hosts some VIP orchids or walk through the Rain Forest Walking Trail, made up of over 314 species of flora and fauna.
7. Upper Thomson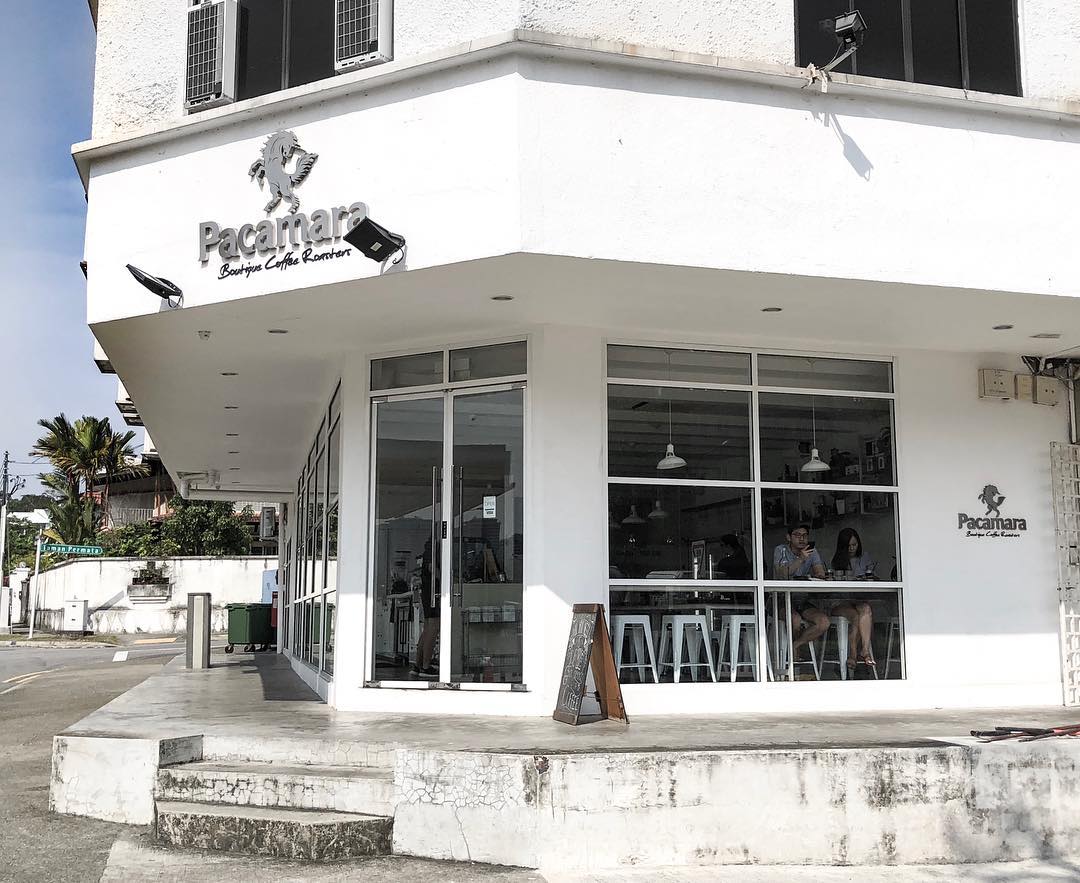 If you're a foodie, Upper Thomson is definitely one of the best neighbourhoods in Singapore to head to. Stretching from Marymount all the way to Sembawang, discover new food places that just might become your regular haunt!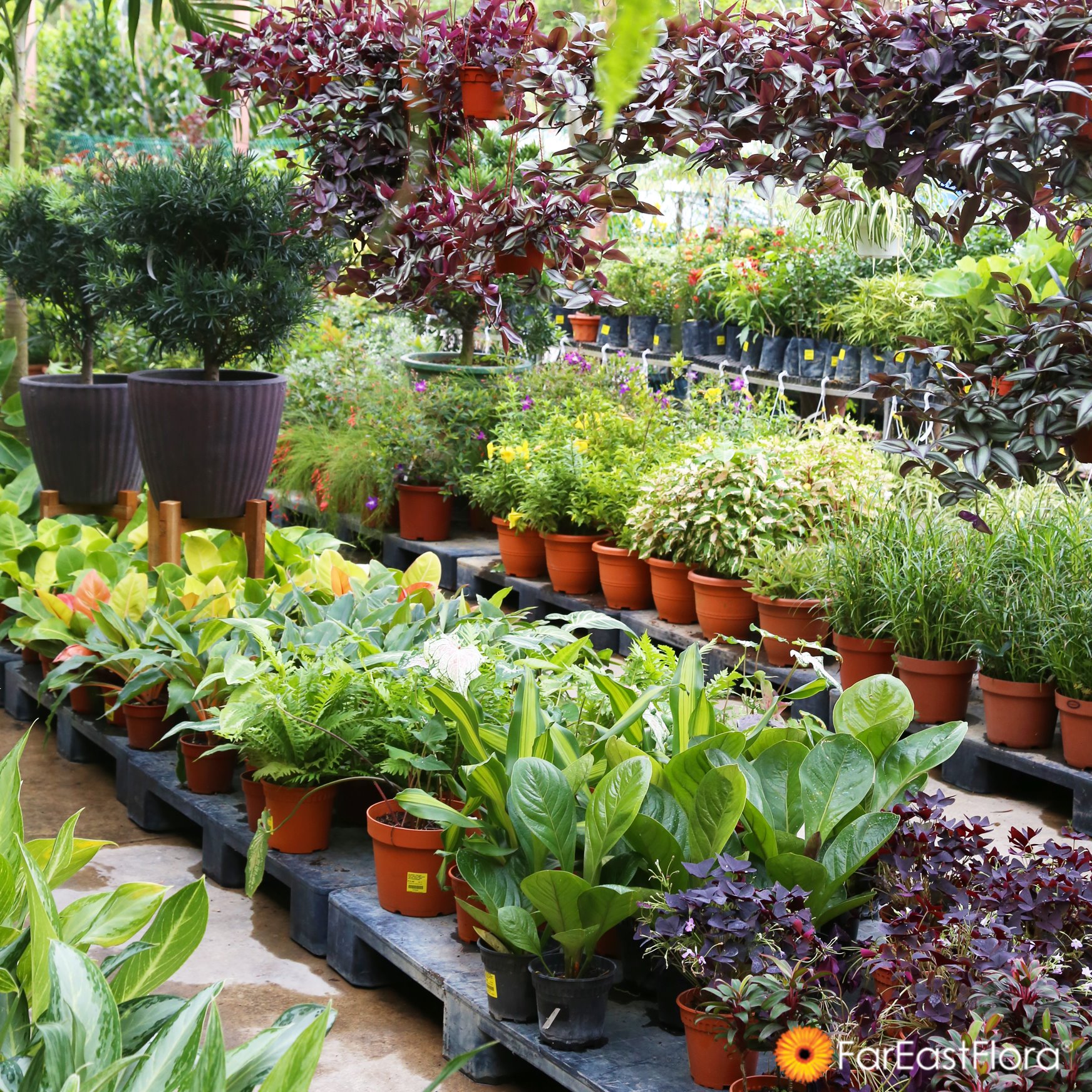 Dig into divine Sunday brunches at the many Upper Thomson cafes. Whether for the minimalist decor at Pacamara Boutique Coffee Roasters, mid-day coffee breaks at Columbus Coffee or midnight supper hangouts at Casuarina Curry, one trip to Upper Thomson certainly won't suffice. 
Thinking of being a plant parent? The Upper Thomson neighbourhood is home to Far East Flora's flagship outlet for you to pick your first 'child'. With endless rows of plants to snake your way through, you'll be spoilt for choice! Spend your afternoon choosing different indoor plants, cactus and herbs to start a home garden.
Kickstart your neighbourhood hopping adventures this National Day long weekend 
Exploring some of the best neighbourhoods in Singapore can be quite a refreshing experience as you uncover hidden gems on this Little Red Dot. Bring your friends who are visiting Singapore for the first time see the lesser-known parts of Singapore for the full experience. Remember to get them some unique Singapore gifts before they leave! In the spirit of National Day, reminisce the good ol' days by playing some traditional games while munching on your favourite local snacks.