In Singapore, there's one thing we must not forget to do regularly — wash our hair! The hot and humid Singapore weather shows no mercy when it comes to our manes. By midday, our scalp starts to oil up and we're left with a frizzy, floppy mess. Before you throw in the towel, check out the popular Saholea shampoo, a cult product revered for tackling our hair woes. We've also included Saholea shampoo reviews from Shopee users who've tried and tested the products, so you have an idea of what to expect based from their experience!
About Saholea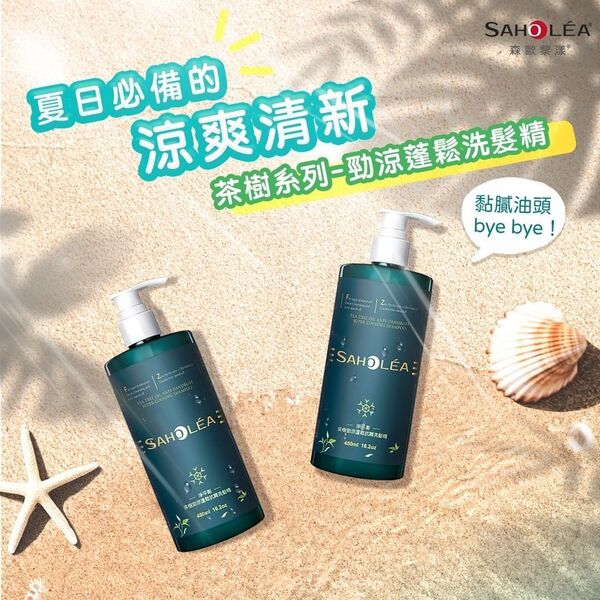 The popularity of Saholea shampoos has spread to our shores, making it one of the most sought-after shampoos in Singapore! However, how exactly did the world come to know about Saholea and what is the brand about? Read on to find out!
Saholea is better known in Taiwan but only a handful of Singaporeans were aware of the brand and its product. It was not until Saholea shampoos were featured on a popular Taiwanese beauty show, 一袋女王 (Lady Commander) — that shot Saholea to huge international fame!
As a brand, Saholea (森歐黎) adheres to the LOHAS (Lifestyle of Health and Sustainability) concept. As such, the brand includes only ingredients with the highest quality of ingredients and keeps nasties like chemical additives out of formulations.
Relying mainly on natural ingredients, Saholea hair products do not contain unnecessary chemicals, making it a good alternative for customers with sensitive skin! On top of that, Saholea hair products are free of alcohol, artificial colouring and silicone. Additionally, all products are cruelty-free as the brand does not conduct animal testing.
Saholea shampoo review: our top picks
Now that we have a better understanding of Saholea as a brand, let's find out what they have to offer us! Saholea carries a wide range of personal care products, including shampoos, hair conditioners and shower gels. Read on for our roundup of the best Saholea shampoo products in Singapore, and check out the Saholea shampoo reviews left by some of our Shopee users!
1. Saholea Quality Evolution Velvet Xihu Peony Shampoo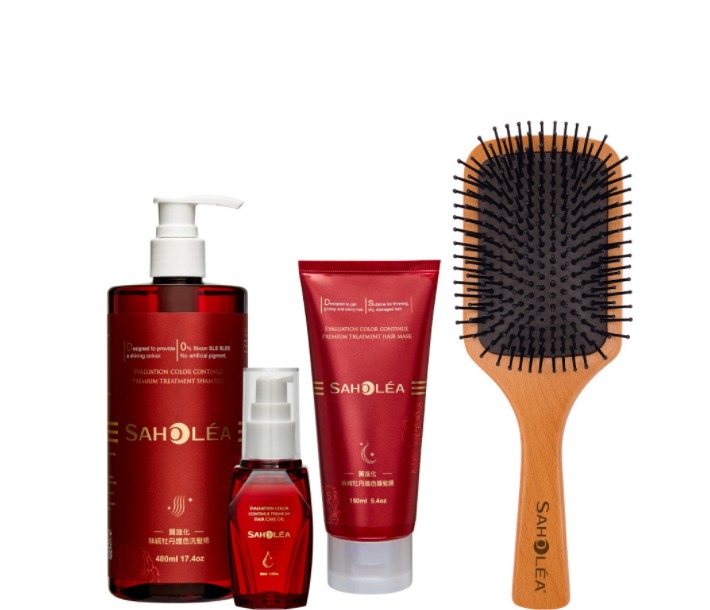 Are you looking for a product to get rid of dry hair? The Saholea Quality Evolution Velvet Xihu Peony Shampoo Set (available on Saholea store) consists of a shampoo, hair mask and hair oil. The products are formulated with ingredients designed to repair damaged hair! The main ingredient, peony root, helps to maintain hair gloss and retain hair color, while other ingredients like jasmine and violet reduce scalp and heat damage respectively. 
What's more, this set also comes with a free hairbrush with a long brush handle for a easy grip while brushing your hair. Incorporate these products into your hair care routine to get glossy, glowing hair at your fingertips! 
2. Herbal Essence Pure Balance Shampoo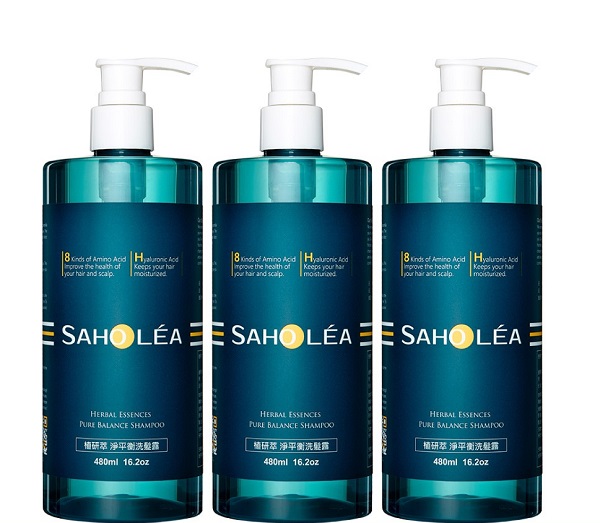 Struggling with flat and oily hair no matter how many times you wash it? You're suffering from an oily scalp, which is a common problem many Singaporeans face due to our hot and humid weather. An oily scalp will cause your hair to lose volume, as the strands tend to stick together. Furthermore, not washing your hair can cause limp roots, waxy flakes and sometimes a strong odour — ew!
Cue the Saholea Herbal Essence Pure Balance Shampoo (available on Saholea store), our saviour for oily scalps! As the brand's most popular product, this Saholea shampoo claims to effectively control greasiness for up to 24 hours! Most importantly, the shampoo deeply cleanses any sebum buildup and purifies the pores to allow clean and healthy hair growth.
Similar to oily skin, a greasy scalp needs to be kept moisturised to prevent excessive sebum production. Instead of buying shampoos that'll dry your hair out, you need to invest in a shampoo for oily scalp — one that's purifying yet moisturising! Infused with hyaluronic acid, Saholea Herbal Essence Pure Balance Shampoo helps to moisturize and protect your locks without exacerbating your oily scalp problems! If that's not good enough, the shampoo is formulated with eight types of amino acids to revitalise your hair and scalp, improving your hair condition.
Also infused with aromatic chamomile and woody scents, the shampoo effectively masks any unpleasant odour that might arise!
Saholea Herbal Essence Pure Balance shampoo review: "Really effective in controlling hair fall! This herbal essence pure balance range shampoo is best for oily hair. It makes my hair fluffy and not too dry at the same time." — r*****m
3. Saholea Herbal Essence Pure Balance Conditioner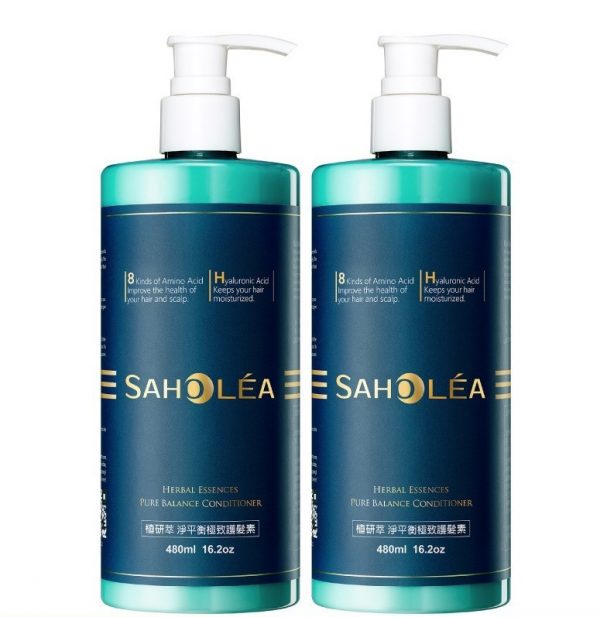 Similar to the Saholea Herbal Essence Pure Balance Shampoo, this conditioner is also formulated for oily scalp and hair! Keep your locks healthy with this fuss-free hair treatment in Singapore!
The Saholea Herbal Essence Pure Balance Conditioner (available on Saholea store) contains hyaluronic acid and olive extracts to hydrate your strands and transform greasy hair into glossy and luscious locks! Furthermore, it also contains the eight vital amino acids to strengthen your hair and protect them from environmental damage.
Use this together with the Saholea Herbal Essence Pure Balance Shampoo to enjoy voluminous and glossy hair! Both products share the same soothing scent for lasting fragrance!
Saholea Herbal Essence Pure Balance Conditioner review: "Repeat purchase. The conditioner makes the hair smooth and not tangled." — laineyngan
4. Saholea Quality Evolution Velvet Peony Hair Mask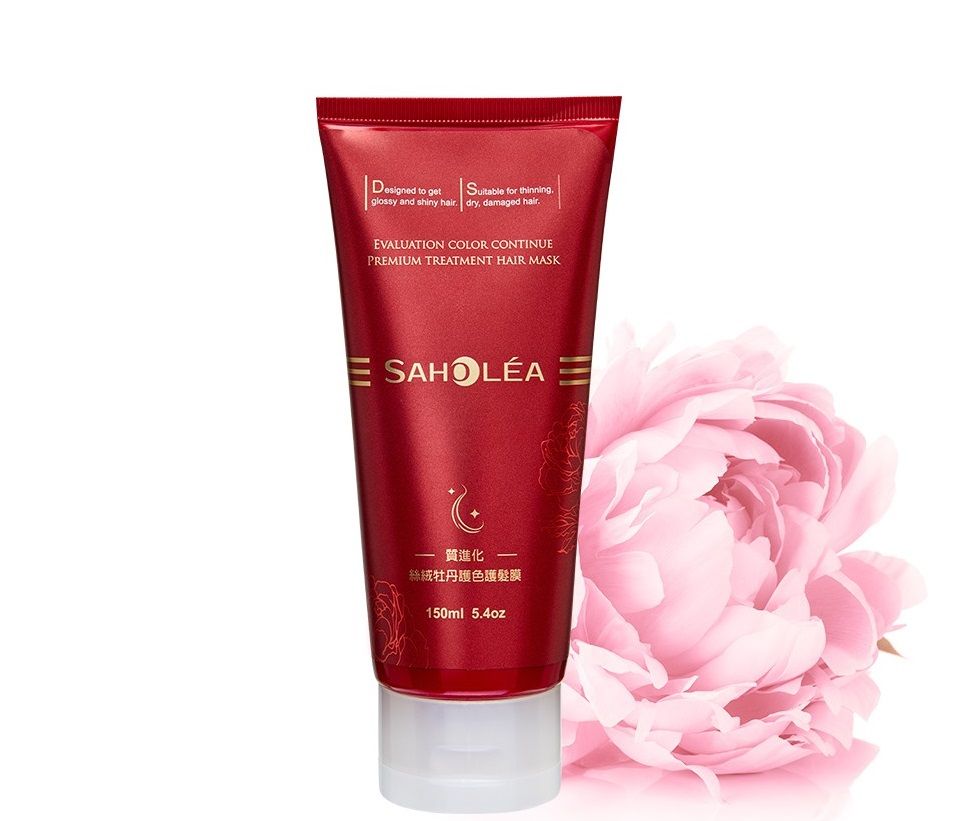 It's no secret that coloured and treated hair needs extra care and attention. Enter one of the best hair masks for coloured hair — the Saholea Quality Evolution Velvet Peony Hair Mask (available on Saholea store). It has infused olive butter and hyaluronic acid and helps to repair and moisturise damaged hair filaments and lock in your hair colour. We love the fragrance of this one; jasmine, hoary stock, peony and multiflora rose scents stand out. Although formulated especially for chemically treated hair, this Saholea hair mask is also suited for normal hair types.
5. Saholea Premium Rose Series Light Shampoo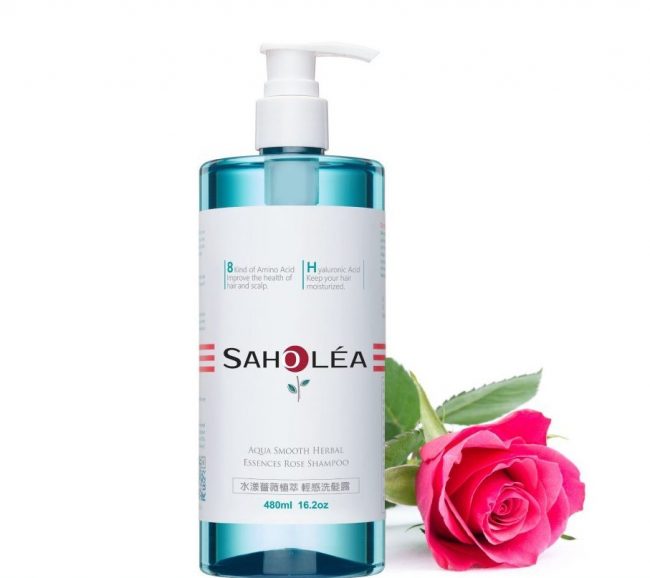 Do you wash your hair at least once every day? If the answer is yes, you need to have Saholea Premium Rose Series Light Sense Shampoo (available on Saholea store) in your life! Formulated with a low pH level, this is the perfect nourishing shampoo that's gentle enough for daily use!
Similar to the other Saholea products, this shampoo does not contain alcohol, silicone or artificial colouring. Furthermore, this Saholea shampoo consists of eight essential amino acids in addition to hyaluronic acid and rose extracts.
Besides its gentle formula, the Saholea Aqua Smooth Herbal Essences Rose Shampoo is effective at cleansing your hair without stripping it of moisture, maintaining hair elasticity and strength.
Saholea Premium Rose Series Light Shampoo review: "Fantastic…scalp was left clean, without feeling oily and hair is thoroughly washed." — k*****c
6. Saholea Net Balance Tea Tree Series Antipruritic Shampoo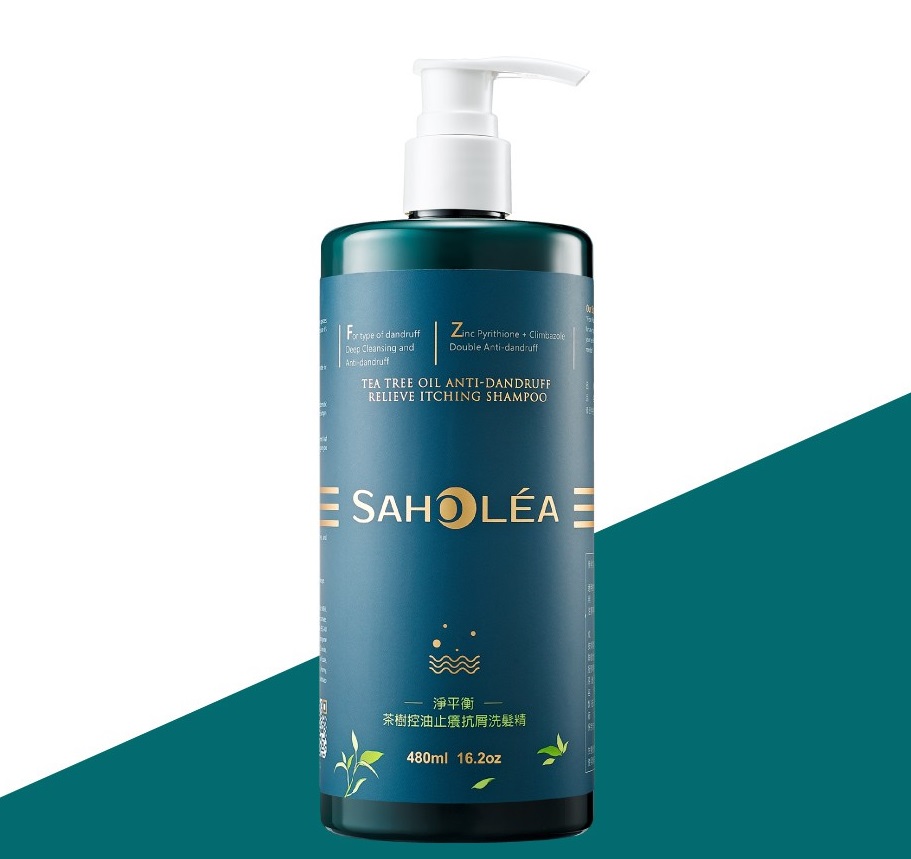 An itchy scalp and persistent dandruff is not only bad for your hair but can take a toll on self-confidence too. If natural remedies for dandruff are just not working, then it's time to call in some big guns. The Saholea Net Balance Tea Tree Series Antipruritic Shampoo (available on Saholea store) boasts an effective anti-dandruff formula with zinc pyrithione and climbazole — the two main ingredients to get rid of dandruff and relive scalp itchiness. Excess dandruff can also inhibit hair growth too. The tea tree oil in this Saholea shampoo helps to clear hair follicles and regenerates hair growth for a healthier scalp and more confident you!
Saholea Net Balance Tea Tree Series Antipruritic Shampoo review: "The shampoo works to reduce itchiness." —  r*****n
Saholea's shampoo range is just the start of your hair care routine…
We hope this roundup of Saholea shampoos and Saholea shampoo reviews has won you over! Check out this extensive hair care routine in Singapore for more tips on maintaining a luscious mane. Want to sport trendy hairstyles? Learn how you can recreate stylish Korean bangs for yourself at home! Otherwise, keep in mind these trendy hair colours for different Asian skin tones before going for your next dye job.
This article was updated on 6 July 2020. Additional research done by Rajveen Kaur Aujla.