<![CDATA[If you're already suffering from oily scalp, Singapore's humid weather certainly doesn't help. Besides making your hair greasy, it often causes your hair to look flat and oily. Well, oil is well because hair are 9 shampoos that will give you a good hair day, every day!
[caption id="attachment_26591" align="aligncenter" width="500"]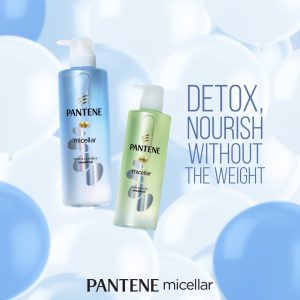 (pgofficialstoresg)[/caption]
Imported directly from Japan, this is one of the shampoos that is utilising the newest Micellar technology. Formulated with a Pro-V blend of pro vitamin B5 and antioxidants, the Pantene Micellar Shampoo promises to help protect your natural look and essential moisture while giving your hair a deep clean, which is simply perfect if you suffer from oily and greasy scalp!
Promising review: "I have been using this shampoo for a couple of weeks and it gets your hair and scalp very clean. Squeaky clean actually. It has a light floral scent and makes a good lather that's easy to work in." – Maria
[caption id="attachment_26590" align="aligncenter" width="500"]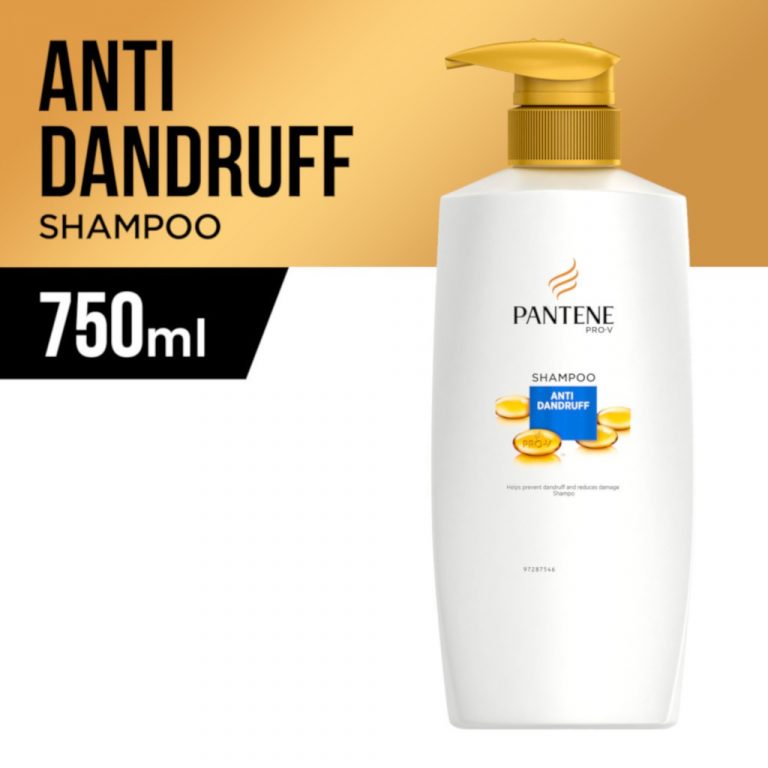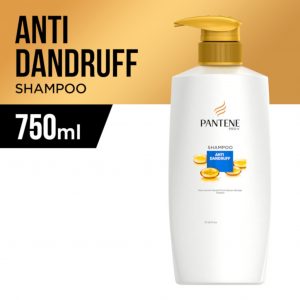 (pgofficialstoresg)[/caption]
Part of Pantene's Pro-V line, the Anti Dandruff variation is perfect if you're looking to give your scalp a good cleanse. Infused with a rich Pro-Vitamin formula that actually penetrates deep into the molecular level of hair, it's able to give your scalp a good cleanse but keep your hair manageable and shiny.
Promising review: "It is indeed effective in removing dandruff and you will notice the difference in the first few washes. It not only removes dandruff but also stops it from coming again. You need to use it daily if you have a lot of and recurring dandruff problem. Other than removing dandruff it is also a good shampoo, your hair will feel softer and shinier after using it. Your hair will become silky they will not get de-tangled with each other. It also cleans the dirt and extra oil from your scalp and hair which you collect over time. And you can also use it regularly since it is mild and does not attack your hair or scalp even if used daily." – triloki1092
[caption id="attachment_26589" align="aligncenter" width="500"]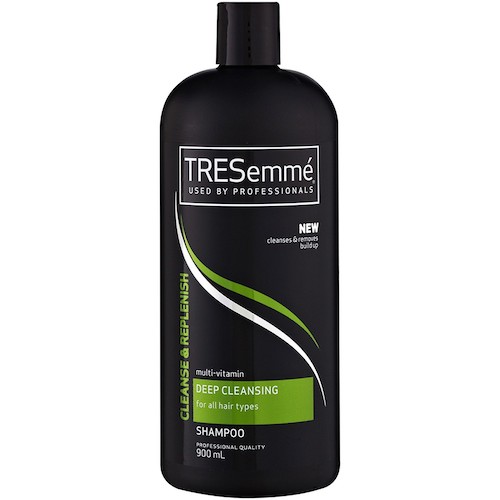 (Daily Vanity)[/caption]
Give your locks a thorough cleansing,
salon-style
, with the TRESemmé Deep Cleansing Shampoo that is formulated with vitamin C and grapefruit and lemon extracts to gently remove the build-up and heavy residues that diminishes your hair's shine. It is also gentle enough so you can use it every day!
Promising review: "I have thick, straight, flat hair that gets greasy within a day of washing my hair. The only way to keep it fresh is to wash every day which is very harmful to hair. I got this shampoo and it does exactly what it says and my hair doesn't get greasy till 3 days after washing which is normal. I will continue to use this shampoo unless they change the formula that it no longer works for me." – Latifa
[caption id="attachment_26588" align="aligncenter" width="500"]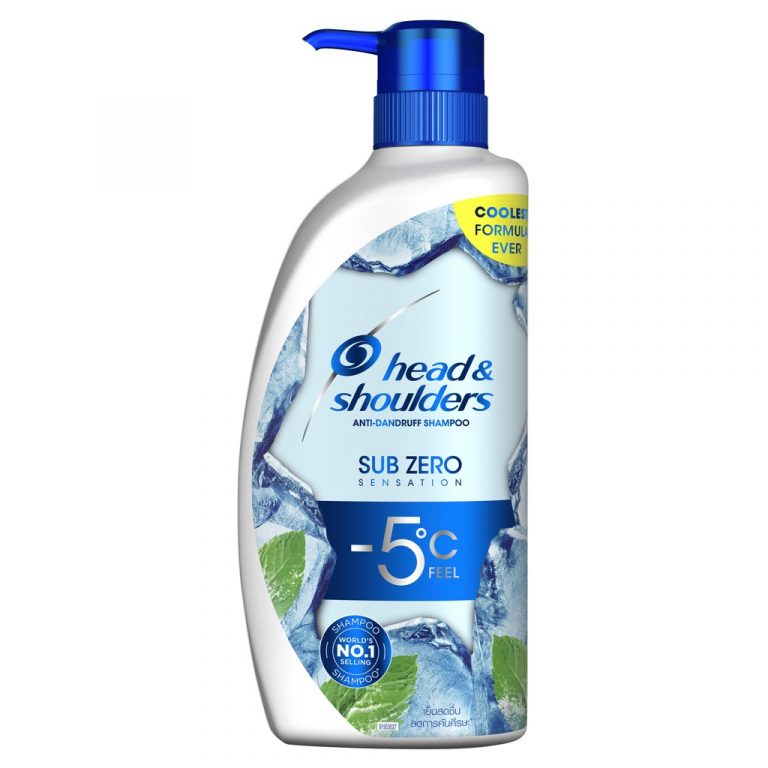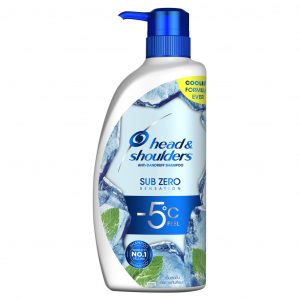 (pgofficialstoresg)[/caption]
Get rid of dandruff and also the oil with the newest Head & Shoulders Sub-Zero Anti Dandruff Shampoo. WIth the added menthol benefit, the latest addition to the Head & Shoulders' line is definitely something all Singaporeans will appreciate especially once the temperatures start to rise. Psst, this shampoo is also formulated to not only effectively remove dandruff but also prevent it from coming back!
Promising review: "I really like this product. Since my scalp is sensitive, I usually have dandruff whenever I used shampoos that are too fragrant. But, after using Head & Shoulders twice, my dandruff problem is gone!" – Chielo
[caption id="attachment_26587" align="aligncenter" width="500"]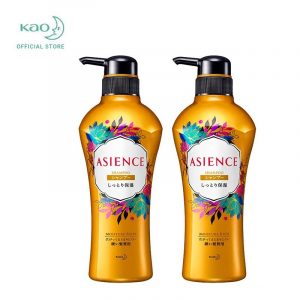 (kaoofficialstore)[/caption]
If you're just suffering from mild levels of an oily scalp, you can give the Asience Moisture Rich Shampoo a go! The gentle formula promises to give you up to 24 hours of continuous hydration so that your hair will be soft and supple even at the end of a long day. So even though this shampoo doesn't strip your scalp of the oils, it balances the oil levels well.
Promising review: "One of my favourite shampoos. After using it, my hair doesn't feel stiff and yucky. I've tried other shampoos but, I simply keep coming back to this one." – tsuiyyeun
[caption id="attachment_26586" align="aligncenter" width="500"]
(davewon.sg)[/caption]
Who said that only k-pop stars (*cough* Park Shin Hye *cough*) are entitled to gorgeous locks of hair? You can now achieve the same standards with these shampoos that are imported directly from Korea. Formulated with GinsenEXTM, a hair loss treatment technology that's derived from ginseng, this particular variation of shampoo from Ryo is designed to make your scalp as healthy as ever. The only downside to us? The mild scent of ginseng that might linger after you use the product!
Promising review: "Good for oily scalp, my hair feels healthier after using this. It smells nice too!" – white_ripple
[caption id="attachment_26585" align="aligncenter" width="500"]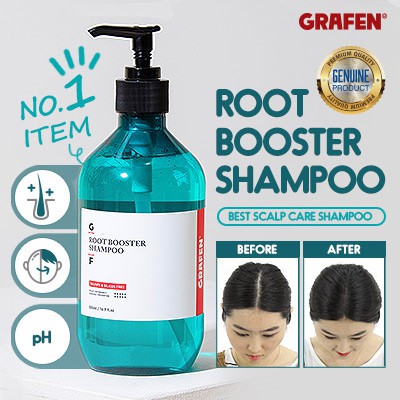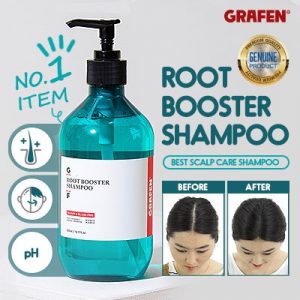 (grafen.sg)[/caption]
Voted as the #1 product in Korea, the Grafen Root Booster Shampoo is designed to help prevent hair loss, effectively remove residue from scalp and give your scalp and hair the much-needed nutrients. At a pH level of 5.86, it is also able to help balance the pH level on the scalp, getting rid of dandruff problems and itchiness. Tip! You can also get the much hyped about Grafen Edge Finger that is essentially a shampoo brush made of non-toxic medical silicon to wash your hair thoroughly!
Promising review: "Second purchase as my hair really became thicker 🙂 " – jerreme
[caption id="attachment_26584" align="aligncenter" width="500"]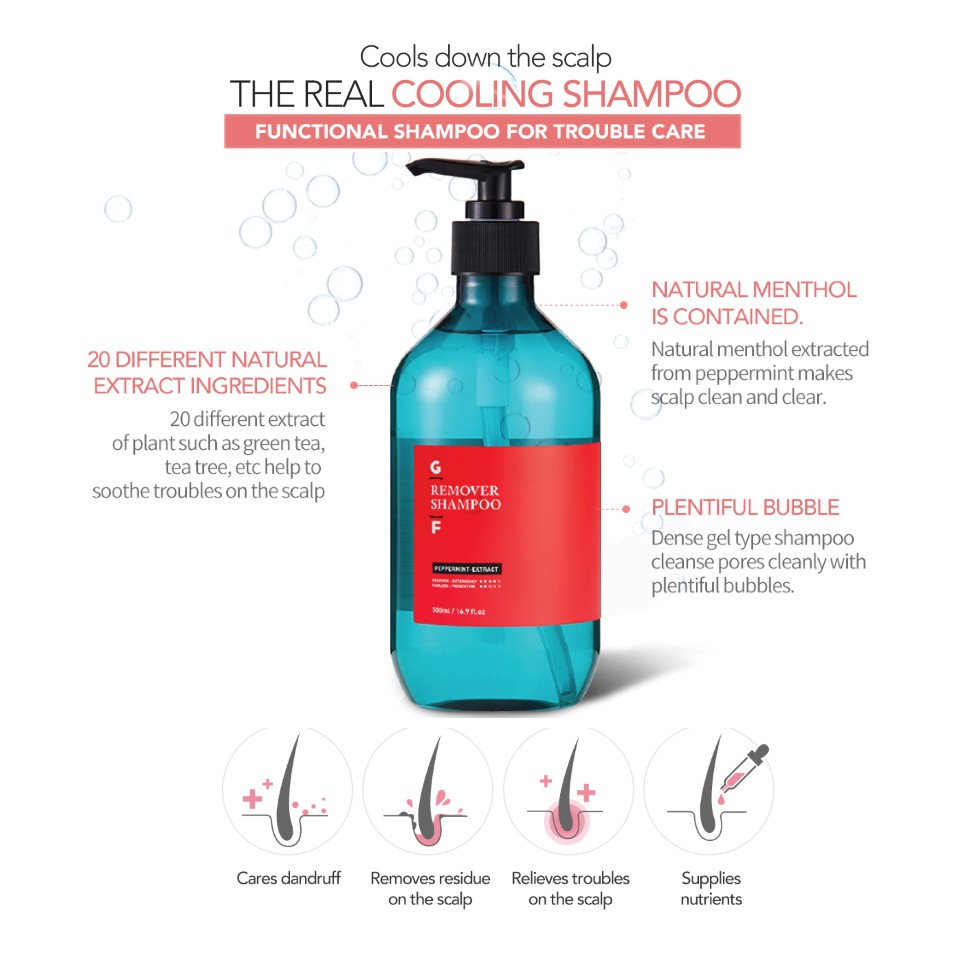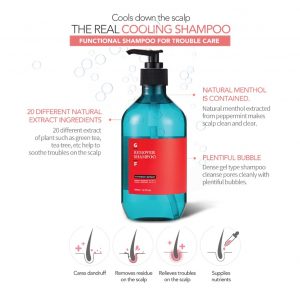 (grafen.sg)[/caption]
Besides the Root Booster Shampoo, Grafen has another variation called the Remover Shampoo, which is also formulated to help get rid of scalp residue and excess sebum. This particular variation has natural menthol extracts infused in it, giving you the cooling sensation after washing your hair!
Promising review: "After using this shampoo, my hair was not oily for the whole day!" – charxi7
[caption id="attachment_26583" align="aligncenter" width="500"]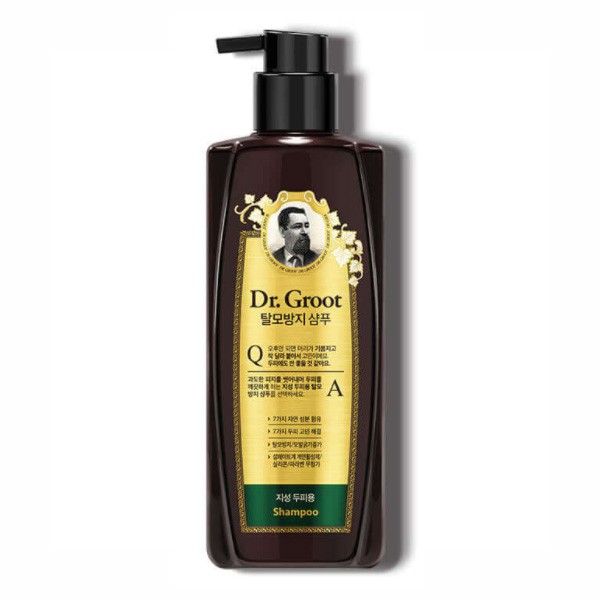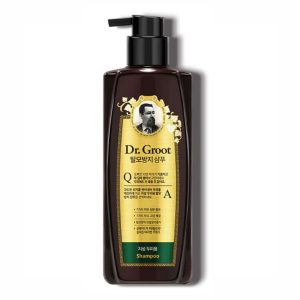 (vuti4u.sg)[/caption]
Another shampoo hailing from Korea, Dr. Groot is famed for its ability to help prevent hair loss. Made from seven natural ingredients, this shampoo is formulated to help clear excess scalp sebum, balance it and clean the scalp thoroughly, helping you keep your scalp oil free and healthy.
Promising review: "The scalp feels refreshing and cooling after using this shampoo. After using it for around two months, my oily scalp problem is under control, my scalp only gets oily around evening/night." – thecrazyshopaholic
[caption id="attachment_28246" align="aligncenter" width="500"]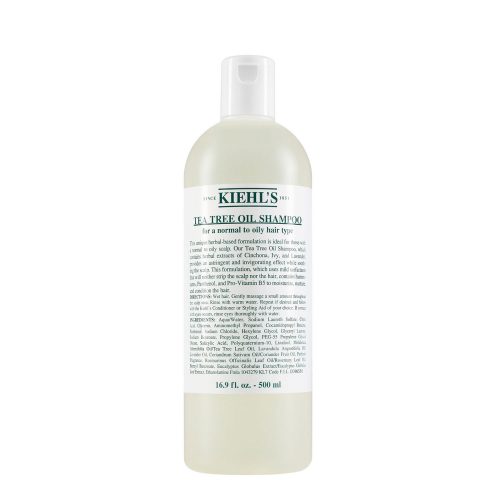 (Kiehl's)[/caption]
Kiehl's Tea Tree Oil Shampoo contains herbal extracts including Cinchona, Ivy, as well as Lavender and Yarrow, which helps soothe, moisturise and nurture the scalp. Although slightly on the pricier side, fans of this shampoo swear by the effects that it has on oily scalps.
Promising review: "I've been using this for a while as before my roots always got greasy really quickly. Since using this I've been able to wash my hair every other day instead of every day and it really gets rid of all the oiliness without drying out my ends. I like the slightly herbal smell and despite it being expensive it is great value for money because it lasts so long! I got my first bottle at around Christmas time and it lasted me until July! I repurchased as soon as I ran out!" – hannahdlc
[caption id="attachment_28250" align="aligncenter" width="500"]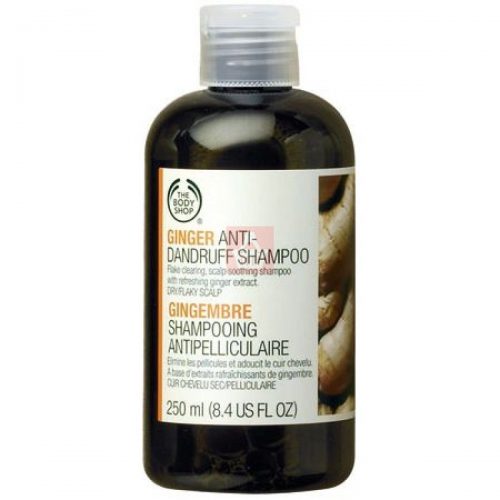 (The Body Shop)[/caption]
Blended with ginger essential oil from Sri Lanka, birch bark, white willow extracts and Community Trade honey, this is one of Body Shop's iconic anti-dandruff shampoo. The shampoo is a popular store product as it helps to clear loose flakes, soothes and moisturise the scalp, and makes your hair feel stronger and rebalanced. 
Promising review: "The best shampoo ever used by me. Proved very effective in dandruff cure. The bottle of 250ml lasts for 3 months for men. The shampoo is very clear and pure, and chemical free. The ginger makes your scalp clean and refreshing. It also makes your hair soft and manageable.Good for normal as well as oily hair.The body shop products are costly but very effective from first week itself. Must try." – vikenas
Do you have any other recommendations? Let us know in the comments below!
– New to Shopee? Get $7 off (min. spend $15) with code:
OILFREEHAIR
TNC Applies. Valid for new users from
24 Jun to 1 Jul only.
]]>