Spend loads of time surfing YouTube? Chances are you would've encountered many ASMR videos promising to help you relax and fall asleep faster. ASMR (which stands for autonomous sensory meridian response) is a tingling sensation triggered by various audio and visual stimuli.
Curious about the ASMR sounds you can make at home? Tapping, scratching or crinkling items are some ways you can DIY ASMR sounds! Check out these 10 best ASMR sounds you can create with everyday items!
1. Enjoy the satisfying ASMR sounds of squishing slime
Remember the slime craze on Instagram? Did you find the fluffy, coloured slime and squishy sound oddly satisfying? Experience the ultimate relaxation as you play with the slime and create this ASMR sound on your own! The fluffy candy-coloured slime (available on everythingyouwant.sg) will revive your inner child and help you unwind after a long day at work or school.
Want to create a more textured sound? Add foam beads to the mix. These foam beads (available on amandalrc) crackle against each other as you press them into the slime, making delightful sounds which are sure to trigger your ASMR.
2. Listen to the crackle of a woodwick candle
There's nothing more soothing than the sound of a crackling fire! The closest way we can recreate this sound in Singapore is to burn a candle with a wooden wick! Fall asleep to the gentle ASMR sound of a burning scented candle with this White Tea And Jasmine WoodWick Candle (available on First Growth by NGI). This tranquil scented candle also comes with a beautiful floral arrangement, making it the perfect gift for a loved one.
Looking for something a little more affordable? Light this wood wick candle (available on sunrise) to recreate that crackling ASMR sound without spending a fortune on a brand name candle.
3. Play with your lipstick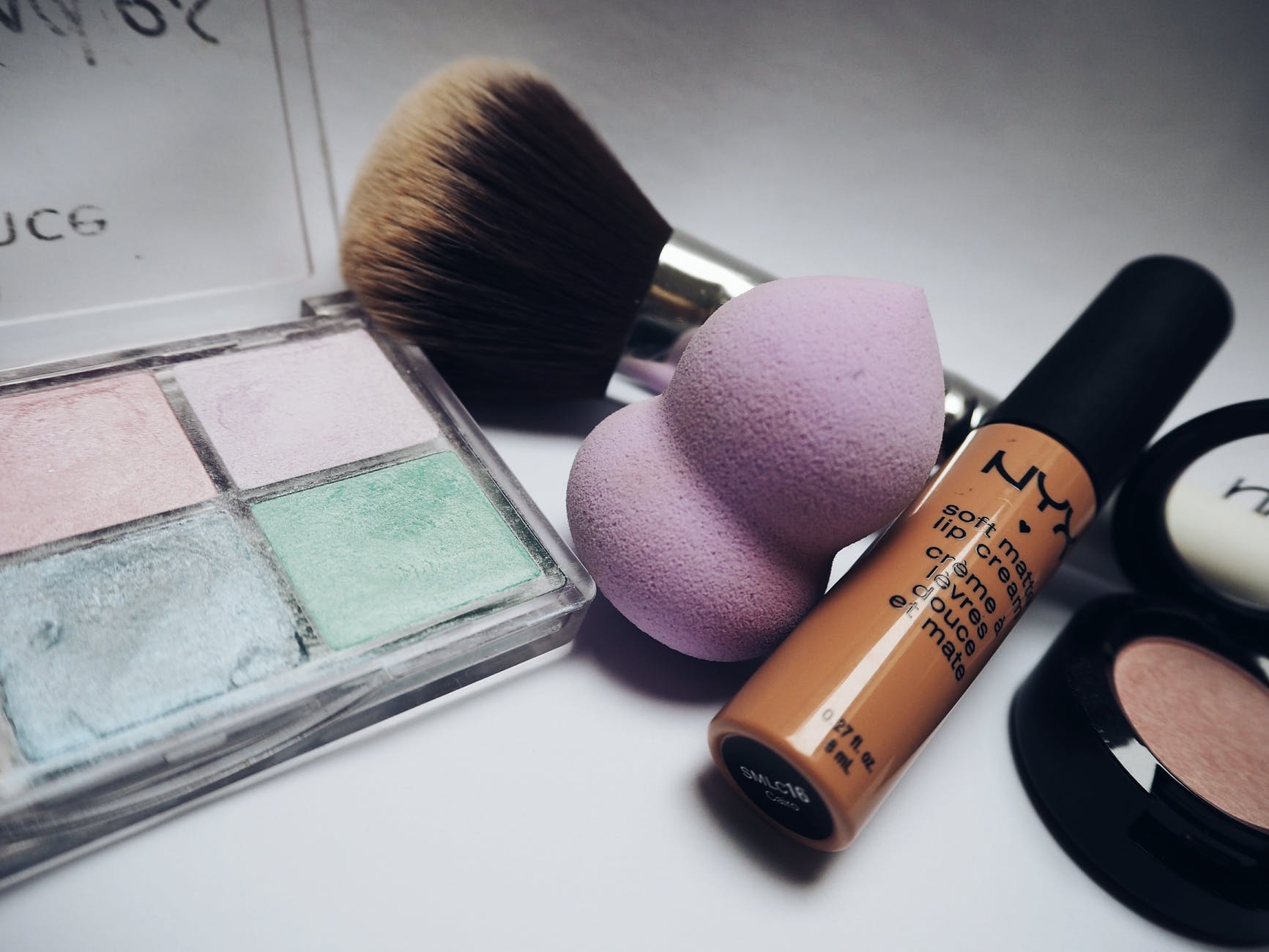 We all love pretty makeup packaging — but who knew there was actually an ASMR use for them? Tapping your lipstick, foundation and makeup cases can make wonderful ASMR sounds. Try it with your makeup set or give this NOVO Gold Bars lipstick (available on NOVO Official Store) packaging a few taps if you're unable to get a shut-eye!
4. Comb through those bristles
The soothing sound of hair brushing can remind you of the sea with its calming, repetitive swishes. You can also run your fingers through the bristles of your hairbrush for a satisfying, scratchy sound. Get your hands on this range of anti-static massage combs (available on DT Home Gadgets) which will fit both your grooming needs and act as the perfect ASMR sound accessory.
5. Scratch cork boards
This ASMR sound is a top favourite. Indulge in the calming, low-pitched audio of tapping and scratching a cork board. The texture makes for a pleasant scratching sound while the softness of the wood creates a gentle sound effect. These square message cork boards (available on DDAYUP) make great surfaces for recreating this soothing ASMR sound. They're also perfect for pinning up memories of your loved ones!
6. Rhythmically tap wooden boxes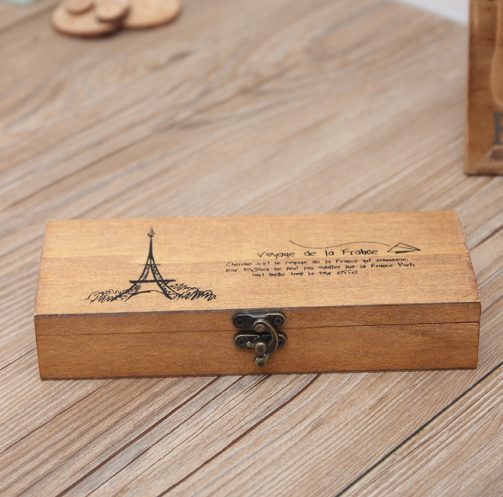 Revel in the ASMR sound of rhythmic tapping and scratching a wooden box. This hollow handmade wooden box (available on popuration.sg) is ideal for sonorous tapping. It's kept blank so you're free to paint or decorate the box if you're feeling artistic. Prefer something predesigned? Check out this vintage wooden trinket box (available on datings.sg), which also makes for a great storage space for all your keepsakes.
7. Typing furiously on your keyboard is an ASMR sound too
Since typing on keyboards is regularly associated with work, this one may come as a surprise to some. Yes, keyboards can make great ASMR sounds that help to calm you down. Close your eyes for a moment to enjoy the repetitive, clickety sounds of keyboard typing in this video and you may find that it relaxes you more than you could've imagined.
Choose a mechanical keyboard like this Tecware Phantom Mechanical Keyboard (available on Vii GAMER SHOP) — with its 'floating key' design and RGB backlight, this beautiful keyboard is sure to please your eyes and ears.
8. Liquid sounds in a water bottle
Most of us would probably agree that waterfalls or trickling streams make extremely relaxing ASMR sounds. But what about water sloshing in a bottle? Enjoy the light, airy sounds of water sliding  in a glass or plastic bottle. You can purchase a portable plastic bottle (available on Love My House) for under $3! Decorated with quirky messaging, these bottles are sure to encourage you to drink up. Another adorable favourite are these We Bare Bear bottles (available on Miniso Singapore Official Store).
9. Crinkle wrapping paper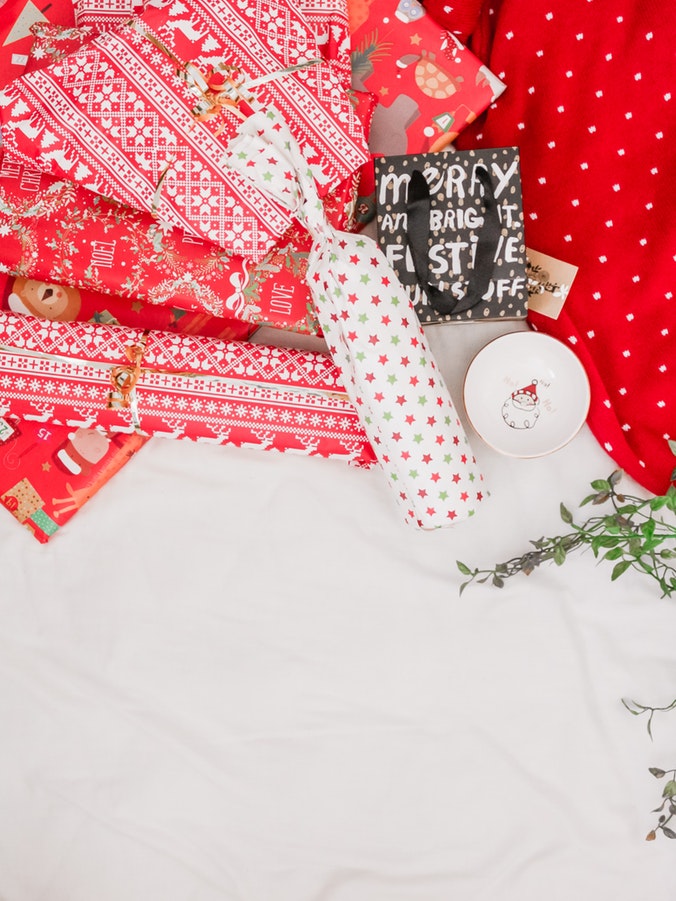 Do you have tons of wrapping paper lying around obsolete after the holiday season? Recycle them by creating pleasant ASMR sounds that'll put you right to bed. If you've already thrown those tattered pieces away, you can consider getting a fresh roll of wrapping paper (available on cactu.sg).
10.  Turn the lid of your favourite scrub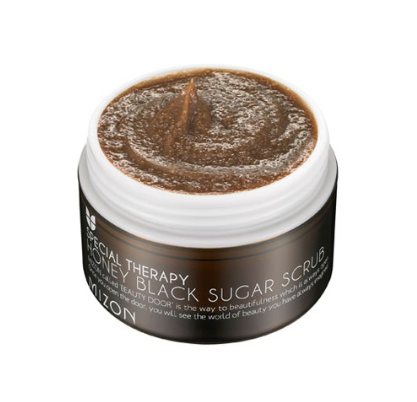 The crunching, scratching ASMR sound created by turning the lid of your scrub can be pleasing to the ears. Play with the lid of Mizon's honey black sugar scrub (available on Mizon Studio) to create sleep-inducing ASMR sounds that'll relax you. Moreover, the various plant oils and herb ingredients of this enriching scrub are sure to leave your skin feeling silky and nourished!
It's amazing how one can easily create ASMR sounds from the most ordinary items. But if you prefer listening to ASMR passively then get your hands on one of the best wireless headphones for immersive sound quality! Looking for other ways ideas to improve your quality of sleep? Then check out our top tips on how to sleep better. You're sure to find something that works for you!
–
New to Shopee? Get $7 off (min. spend $15) with code*: BESTASMR
*TNC Applies. Valid for new users from 19 to 26 June only.