<![CDATA[Maintaining strong and healthy tresses are a major point of frustration for many Singapore women. More often than not, the humid weather strips away any effort you've made at maintaining a hair care routine in Singapore. It takes the right hair products for your hair type, constant tweaks to your hair care routine and attention to your overall lifestyle to give your mane the care and conditioning it needs. Use this stay home period to establish a hair routine for yourself and show off your gorgeous, healthy locks.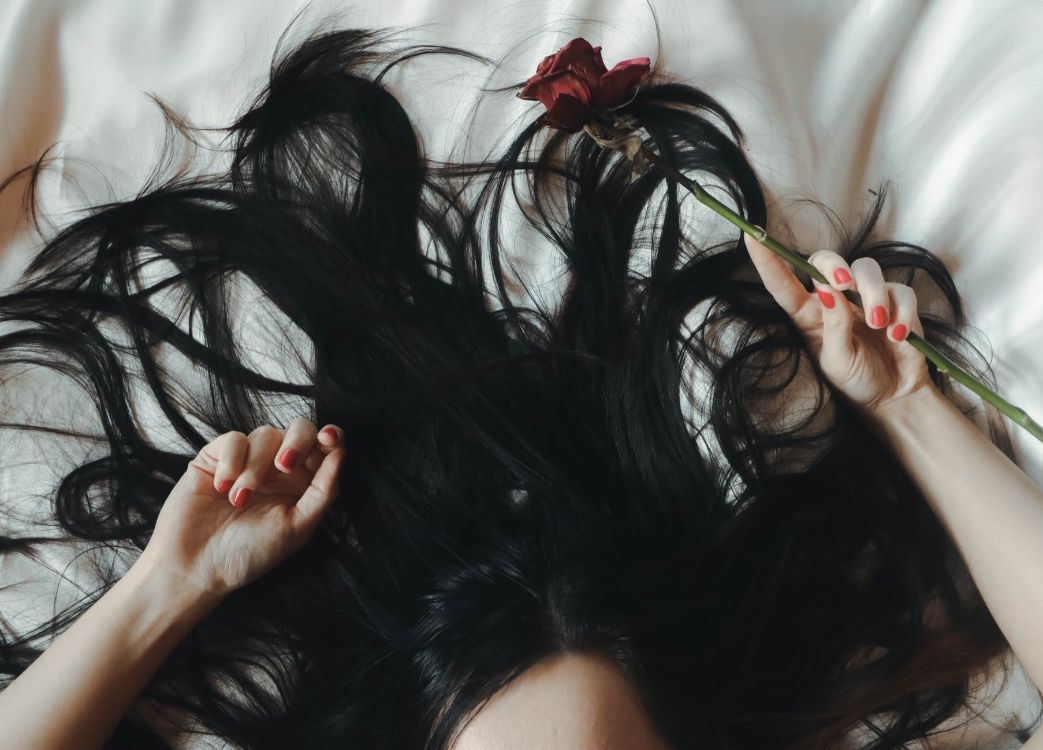 You've probably heard this a few times. Overly washing your hair can strip it of natural oils, leaving it brittle and more prone to damage. It'll be better to let your hair sit and absorb the natural hair oils for longer before washing it out. So what should a hair wash timeline look like? It depends on your hair type. If you've dry hair, it's best to wash once or twice a week. But if you've oily scalp and hair, then you should wash your tresses every other day with the right shampoos and conditioners.
2. Shampoo
Shampoos are the basic cleansing hair product of a hair care routine in Singapore. But it can be confusing to choose the best shampoos for your hair type. The general rule of thumb is to look for shampoos with natural active ingredients and avoid those with sulfates in excess mainly — myreth sulfate, sodium lauryl sulfate and ammonium lauryl sulfate. Read on for shampoo recommendations for specific hair problems.
Nobody likes waking up to a pillow of hair or having the shower drain clogged with hair after each wash. If this is a problem you're facing try some of these best shampoos for hair loss. We recommend the bestselling Grafen Root Booster Shampoo (available on Grafen Korea Official Store). It boasts 22 amino acids, vegetable extracts, camellia seed oil and olive oil. This formulation goes a long way in reducing hair fall, removing scalp residue and improving hair growth. Pair it with the Grafen edge finger for a therapeutic scalp massage!
We hear caffeine can also play a key role in hair growth. Much like when we drink coffee, caffeine is known to give hair roots a boost of energy, setting them up for regrowth. The Plantur 21 Nutri-Caffeine Shampoo and Conditioner Set (available on Plantur and Alpecin Official Store) is packed with caffeine and other micronutrients for continuous hair growth and is a hot favourite in the beauty world.
An oily scalp can weigh your hair down, causing it to look limp by the end of the day. So what's the hair care routine in Singapore to adopt for those with this hair problem? We'd recommend looking out for some of the best shampoos for oily scalp to regulate the sebum production on your scalp and buy you more time between shampooing. We'd start by incorporating the Klorane Nettle Shampoo (available on Klorane Official Store) into your hair care routine. This purifying shampoo's star ingredient — white nettle extract — boasts a high scopoletine content which helps control excess oil production for a cleaner scalp and hair.
How to have healthier hair can prove to be an even bigger challenge for those with normal hair. Normal hair strikes a healthy balance between oily and dry. But that doesn't mean you can skimp on good hair habits. Consider investing in gentle and effective shampoos like the Kundal shampoo range. Their bestselling Kundal Honey & Macadamia Pure Natural Balancing Shampoo (available on S-Mart by Shopee Official Store) boasts 32 natural extracts to leave your hair soft and your scalp clean and is accented with sweet-smelling honey and macadamia for moisturised hair — what a bonus!
3. Conditioner
Conditioners are used after shampoos. Similar to how toners and moisturisers work for your skin, conditioners moisturise and soften your hair before closing your hair cuticles back. Conditioning also helps untangle your hair and gives you an easier time when brushing your tresses out.
Best conditioner for dry and frizzy hair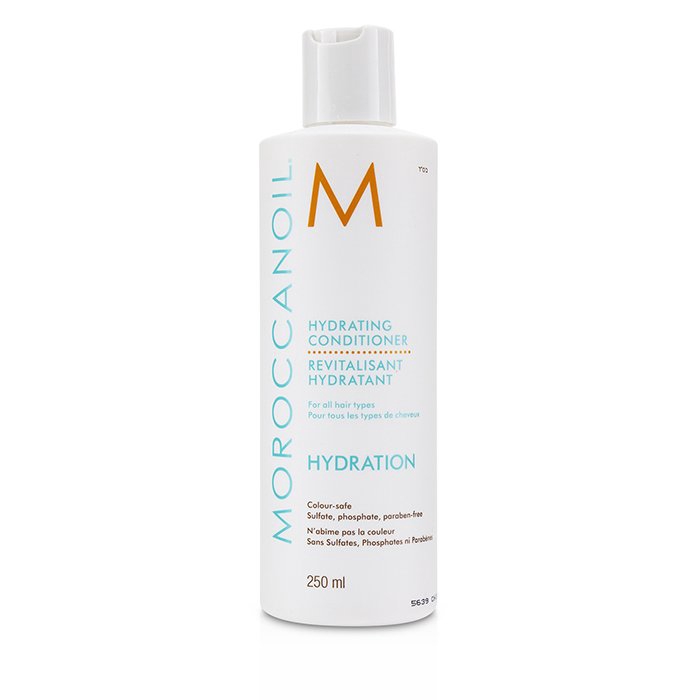 Moroccan Oil Hydrating Conditioner (available on Strawberrynet SG Official Store) contains antioxidant-rich argan oil and argan butter to infuse moisture back into your hair. The formulation also fights against free radicals in the environment and is one of the best hair products to add to your hair care routine in Singapore. After shampooing, apply this sulfate-free conditioner from the mid-length of your hair through to the ends before washing it out.
How to have healthy hair when you just don't have the time to do more for your locks? Products like leave-in-conditioners can be useful for those constantly on the go. Instead of using a wash-out conditioner, use a leave-in one and let it work its magic on your hair through the day. The A'kin Moisture Rich Lavender & Anthyllis Leave-In Conditioner (available on McPherson's Consumer Products (MCP) Official Store) is enriched with amino acids, provitamin B5 and certified organic avocado oil. Squeeze out a dollop and apply it onto your dry hair's fragile ends before combing your mane with a hairbrush. It'll improve your hair's shine and intensely hydrates chemically treated hair. Read on for other tips on making your coloured hair last longer.
4. Hair Mask
Apply a hair mask to your hair after shampooing for some extra TLC. They are packed with ingredients to moisturise and nourish your hair. Apply a hair mask once to twice a week for the best results.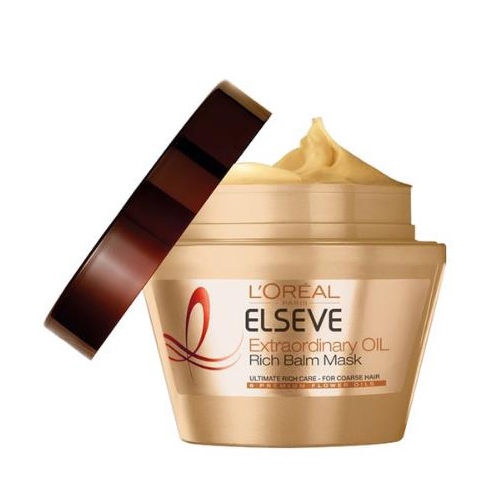 If you've normal hair then the L'Oreal Paris Elseve Extraordinary Oil-Balm Hair Mask (available on L'Oreal Paris Official Store) will invigorate your hair with extra nourishment and shine. Apply it to damp hair — from the midsection of your hair down to the roots and let it soak all the goodness for about two to three minutes before rinsing it off. Although an oil-based balm, it'll not weigh down your hair and you'll have lustrous locks instead. We've done the homework on the best hair masks for all hair types too so you've no excuse skip this step in when washing your hair next.
5. BONUS: DIY Rosemary and Apple Cider Hair Rinse
Homemade hair remedies are one of the most targeted ways to treat specific hair issues with natural ingredients. For example, DIY hair rinses can restore the pH level to your scalp and improve blood circulation to your scalp which helps improve hair growth.
Here's a little pro tip from personal experience. Using an apple cider vinegar (ACV) rinse has worked wonders for my hair fall issues in just a week!
Why? Research has shown that diluted ACV helps remove product build-up, promotes hair growth and gives your hair an overall health boost. It's also a popular homemade remedy for dandruff and can work for hair fall problems too. My homemade concoction included rosemary that helped with hair shine and a cleaner scalp. Result: I'm sitting here typing this after three weeks of continuous use, with much thicker and healthier hair!
Try this recipe:
https://youtu.be/kWdEGQF9NTE?t=15
What you'll need:
How to make:
1. Boil the sprigs of fresh rosemary herb (available on GrocerKing Official Store) — the sprigs will break apart and create a foam, which is normal
2. Strain out the rosemary and pop it into a spray bottle
3. Mix the apple cider vinegar with 2 cups of water. You can use less ACV if you've dry hair and more if you've oily hair
4. Pour the mixture into the spray bottle and refrigerate for a couple of hours (longer if you can)
5. Spray it on your hair after rinsing out your shampoo. Let the mixture sit for 2-3 minutes before rinsing it off. ACV's strong smell may be off-putting to some but it won't stay for long. Leave the remainder mixture refrigerated for your next wash.
6. Use the ACV and rosemary rinse consistently for a few weeks and you'll notice much healthier hair!
6. Scalp Tonic
A healthy scalp = healthy hair. After a wash, consider spraying on a scalp tonic to boost hair growth and keep itchy scalp and dandruff at bay.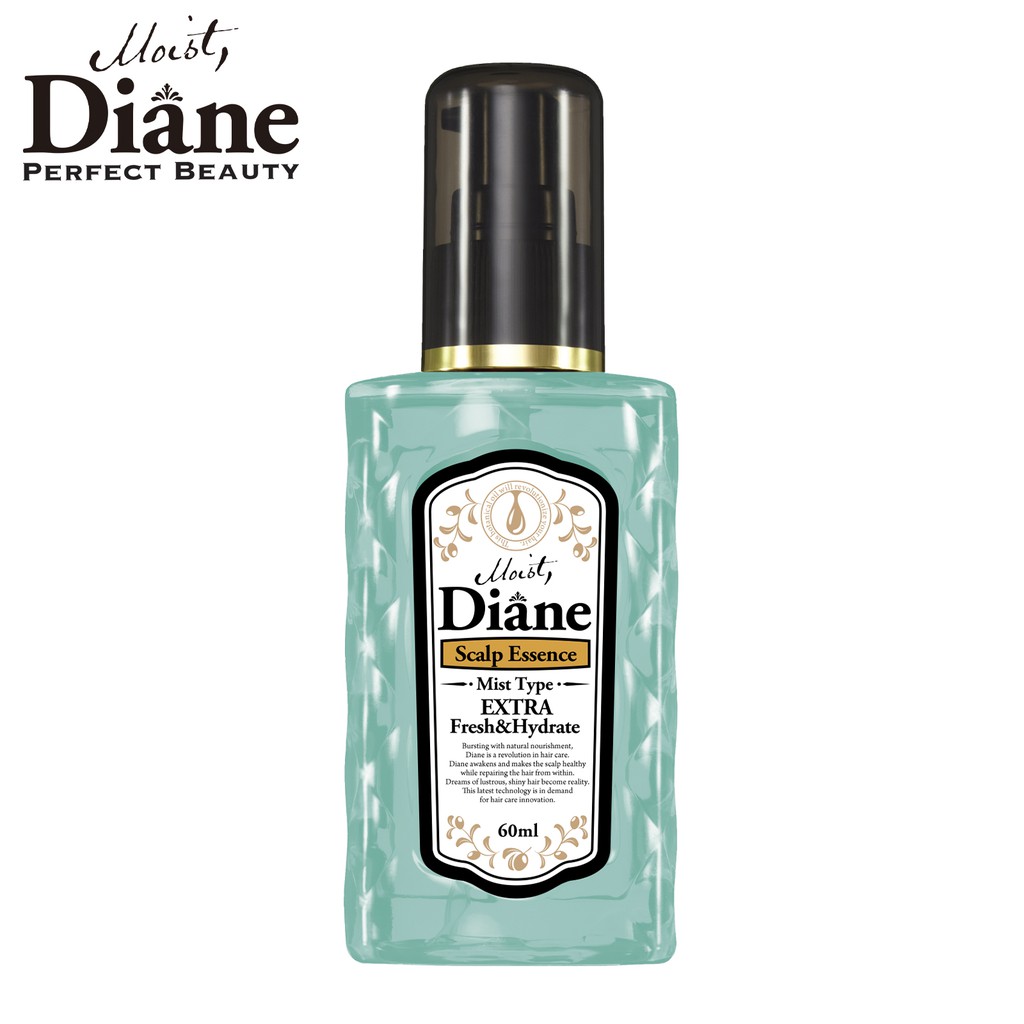 Bolster your hair care routine in Singapore with a scalp tonic that's designed for humid climates. The Moist Diane Extra Fresh & Hydrate Scalp Essence (available on Moist Diane Official Store) contains 48 scalp soothing herbs including rosemary, tea tree and peppermint. This Japanese scalp tonic encourages hair growth, prevents dandruff and combats against scalp odour — a very-real problem in humid Singapore.
7. Hair Serum & Oils
Hair serums are essentially a styling hair product while hair oils help to nourish hair and are an essential step in solving the 'how to have healthy' hair conundrum. Apply hair serum and hair oils on damp hair to protect and nourish your hair from free radicals in the environment.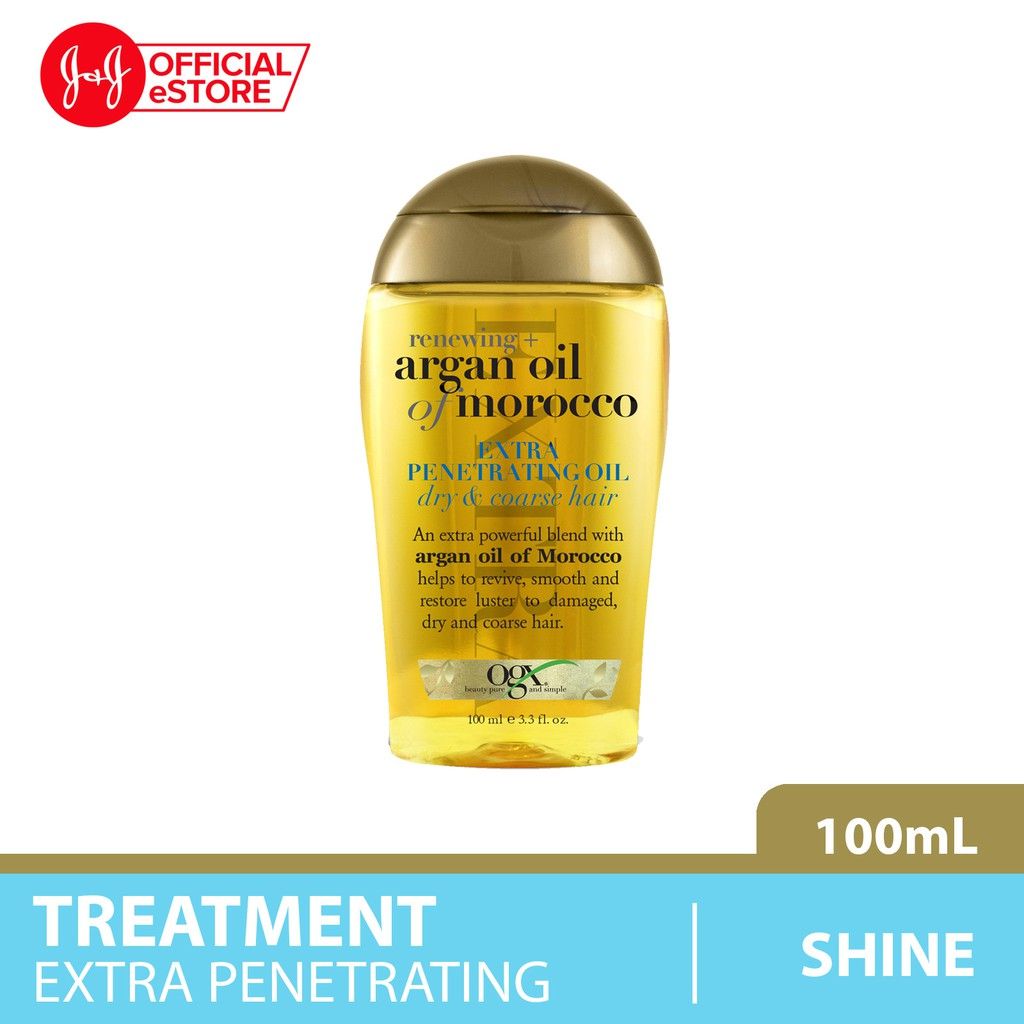 OGX's line of hair products has received rave reviews worldwide. Their Argan Oil of Morocco extra penetrating oil (available on Johnson & Johnson Official Store) protects your hair from heating products and UV damage while strengthening your hair at the same time! Pour a few drops onto your palms, rub them together and run your fingers along the mid-section of your damp hair all the way to the tips of your hair roots. Moroccan argan oil is also the star ingredient in Mise En Scene's hair serums — a popular K–beauty hair serum.
8. DIY Hot Oil Treatment
https://youtu.be/lGqTjeMLRZw?t=19
Take your hair care routine in Singapore a step further this period and oil your hair before washing! Yes, you heard us right. Choose a hair oil for your hair concern — BioFinest castor oil (available on BioFinest Official Store) or liquid coconut oil (available on Now Foods Official Store) — you can even mix them or any of your favourite hair oils. Pour some of it in a squeeze bottle and massage the oil through your hair. Tie your oiled hair up and cover with a shower cap. To add the heating element, pop on a steaming heat cap (available on littlefairy.sg). Let your hair soak all the goodness in for about 30 minutes. Once done, remove the cap, untie your hair and step into the shower for a hair wash. You'll notice softer, more moisturised hair!
9. Dry Shampoo
We aren't under any delusions here. You may not be able to keep up with this pampering hair care routine in Singapore once the stay-home measures are eased. Turn to dry shampoos for in-between washes. These aerosol bottles are sworn by many to be a saving grace for that important work meeting or last-minute date plans.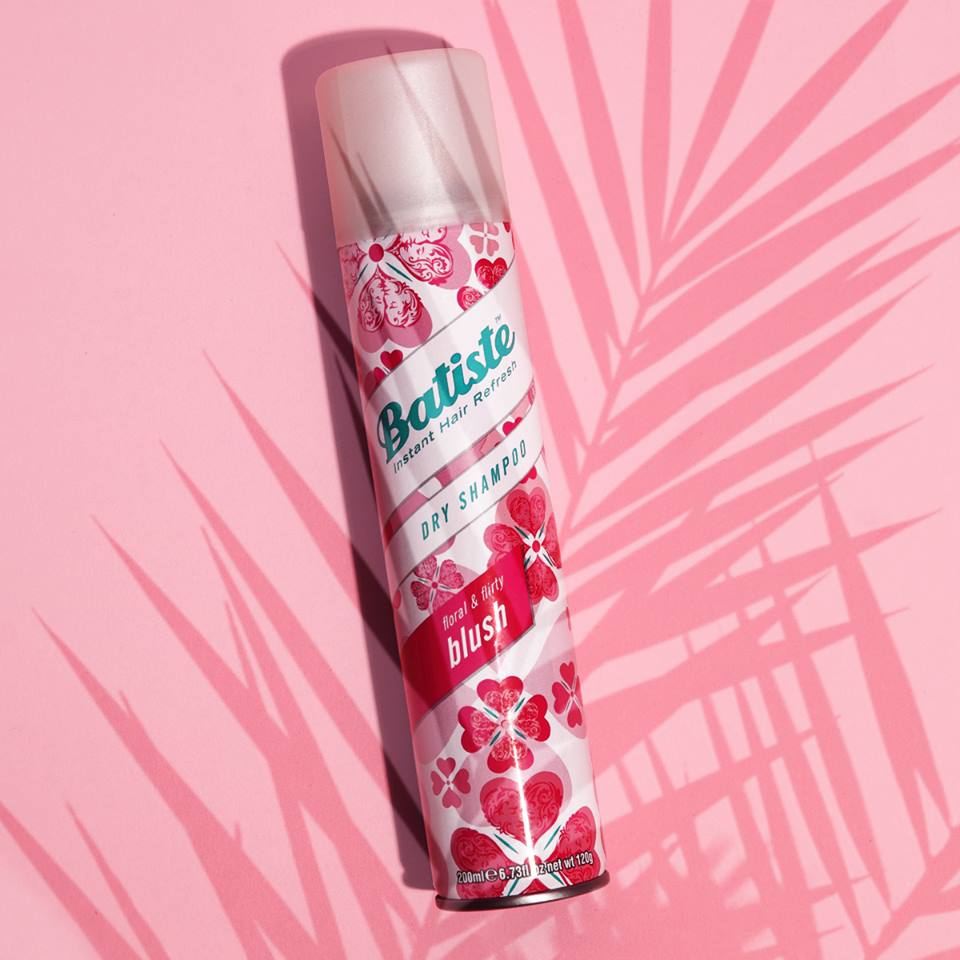 You can't go wrong with a Batiste dry shampoo (available on D-fair Pharma Official Store)! This cult hair product is considered to be one of if not the best dry shampoo in Singapore. Choose from their vast product range; hydrating to flirty and floral scents. To use, shake the bottle, hold about twelve inches away from your head and spray at your hair roots. Section your hair and repeat the steps to get the product everywhere. Once done, tousle it whichever way you want.
Pro tip: For a bouncier and the #bighairdontcare effect, sprinkle some baby powder on your scalp before another tousle!
10. Stick to a healthy diet!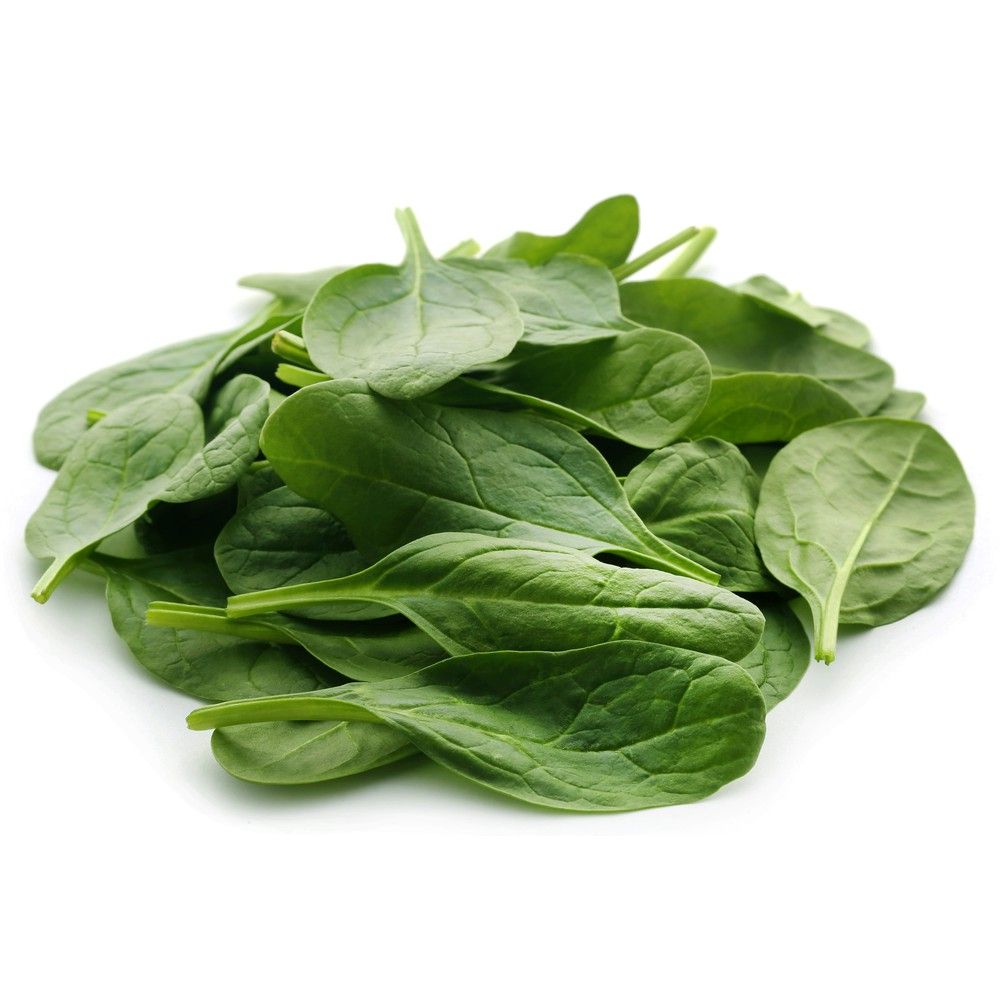 Maintaining a hair care routine in Singapore should also involve eating the right foods and keeping to a balanced diet. Eggs, green leafy veggies and fatty fish can improve hair growth and hair health. Eggs contain biotin — which produces keratin, the essential hair protein. While spinach contains vitamin A and iron to regulate the sebum production and promote hair growth respectively. Fatty fish like salmon and sardine is a rich source of omega-3 fatty acids to give you those luscious tresses.
How to have healthy hair? Create a hair care routine in Singapore that works for you!
Despite all that's been said, the road to achieving healthy hair is often a long and experimental one. There are many factors that can either improve or be detrimental to the health of your hair so take a step back and review your hair health once in a while. As with other things too, stress can contribute to bad hair health so stay positive and keep negative thoughts out of your hair! Your skin deserves some attention too. Settle in for a facial at home with some of the best beauty gadgets for a spa-level treatment or pop on these best Korean face masks with mum on those listless afternoons. If your tresses need to get cut, why not make an appointment at some of the best Korean hair salons in Singapore?]]>