It's humid, you're perspiring and worst of all, you can feel your hair starting to stick to the back of your neck, eeks! Singapore's insidious weather is especially trying on our tresses. This is when you'll need to rely on some of the best dry shampoos to revive your hair. These cans of aerosol contain active ingredients that can lift and instantly transform our limp hair into a bouncy mane. Overwhelmed by the dry shampoo options out there? Fret not, we've got your back! But first things first, here's a little background on dry shampoos and tips on how to use dry shampoos correctly.
How to use dry shampoos correctly?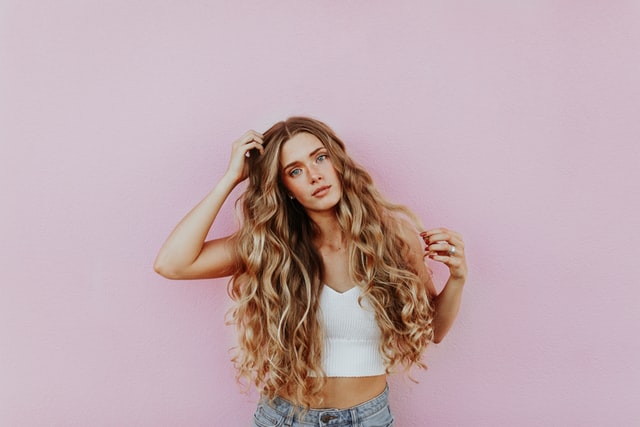 Let's first touch on what dry shampoos are. Typically used between your hair washes, dry shampoos often include either alcohol or starch that helps absorb the oil buildup on our scalp to leave us with fresher hair. Many will also be surprised to know that dry shampoos work just as well on newly washed hair and can help add body and texture for styling purposes.
One of the most commonly asked questions is how do you use dry shampoo? Most dry shampoos come in a spray bottle. All you have to do is shake well, section your hair and spray it on from at least 25cm away from the scalp. If you spray too near, it might leave more of a white residue! Leave the product on for about two minutes before running your fingers to tousle and style your hair whichever way you prefer. You'll notice instantly how your hair has that extra oomph! Check out this video for how to use dry shampoo to achieve the best results:
Best all-round dry shampoos
1. Batiste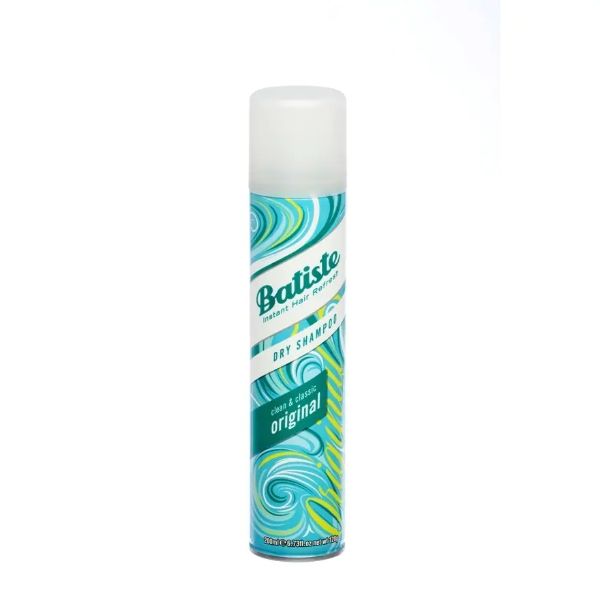 Batiste is easily the most well known dry shampoos in Singapore. Batiste dry shampoos promise to give your hair that 'just washed' effect at an affordable price point. If you're using Batiste for the first time, then opt for the Original Batiste Dry Shampoo (available on Watsons Singapore Official Store). This iconic formula has been helping women keep their locks refreshed for over 40 years. Shake well before use and hold the can at least 30cm away from your hair before spraying! Remember to also brush through your hair afterward to remove any excess residue. Psst, if you need a quick spritz on-the-go, then the mini Batiste dry shampoo (available on Shopee Supermarket) is a must-have!
2. COLAB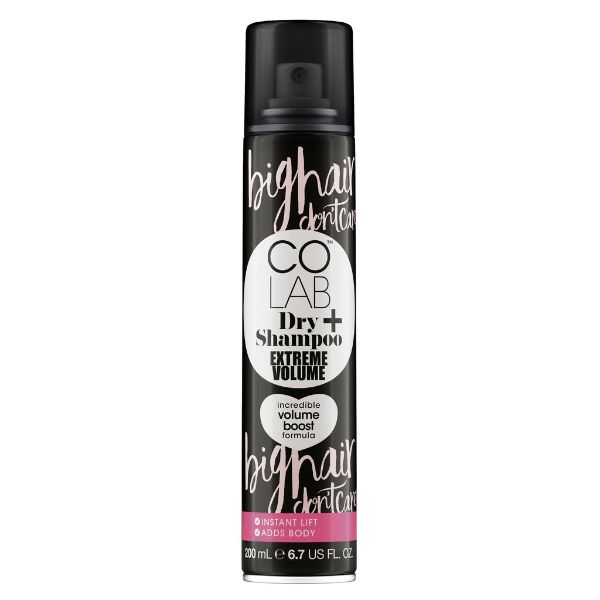 Colab's dry shampoos suit all hair types, colours and textures and will leave your hair with a clean, lightweight finish. It also doesn't leave that white overcast infamous of other dry shampoos. Our favourite from the line has to be the Colab Dry Shampoo Extreme Volume (available on Bulkings) for girls who embrace big hair with open arms. A couple of sprays of this and you'll have an enviable voluminous and back-haired combed look. Gym ladies might want to throw the Colab Active Dry Shampoo+ (available on Swanks) into their gym bags for a quick fizz before taking on the rest of the day.
3. HASK Beauty Dry Shampoo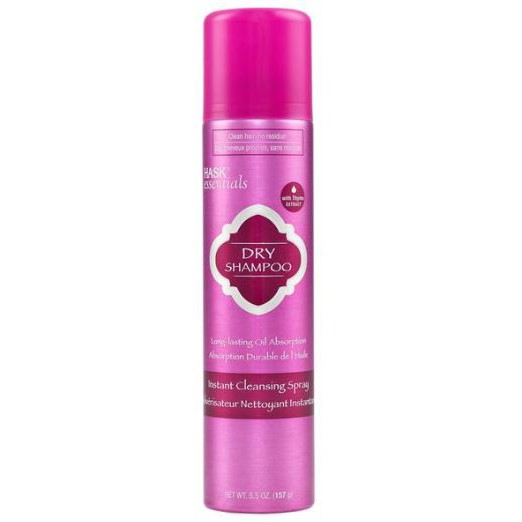 HASK is well-known for its range of exotic shampoos so it's no surprise their dry shampoos have also made it to this list! They smell good, leave no residue and absorb the oil from the scalp — perfect for humid Singapore. The HASK Essentials Instant Cleansing Spray (available on Beauty Studio) boasts thyme extract which effectively removes impurities from the hair and scalp. It neutralises odour, adds texture and volumises your hair all in one. You never know, after using this dry shampoo, your second or even third-day hair may be better than the first! 
Best dry shampoos that also nourishes your hair
4. Tsubaki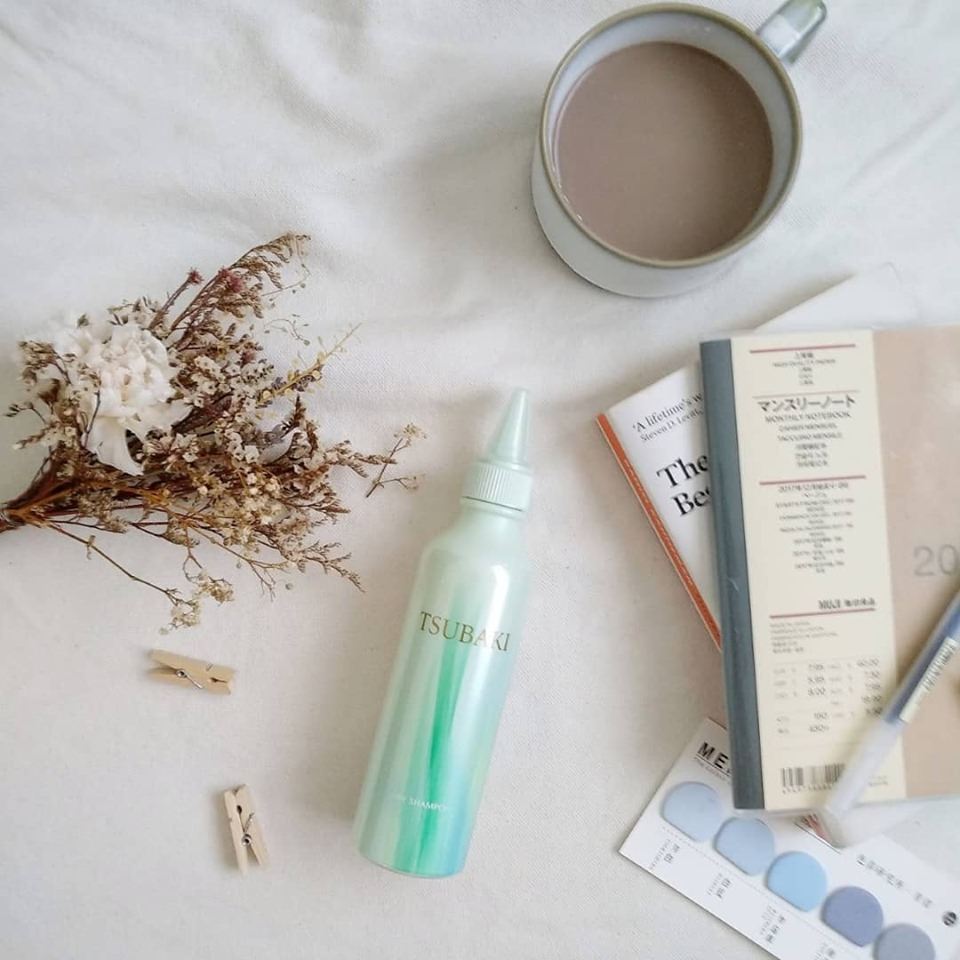 The Japanese hair care industry is just as renowned as its skincare industry. The Tsubaki Dry Shampoo (available on Shopee Supermarket) is a gel substance made of five natural ingredients, including mint and green tea extract. Squeeze some into your palms and massage it into your scalp for an instant refreshing feeling. This is one of the best dry shampoos on the list because it does more than just clean the hair. The Tsubaki dry shampoo can help prevent scalp itchiness, dandruff and oily scalp — reaffirming the streak of innovation in Japanese beauty products. 
Best natural dry shampoos
5. A'kin Dry Shampoo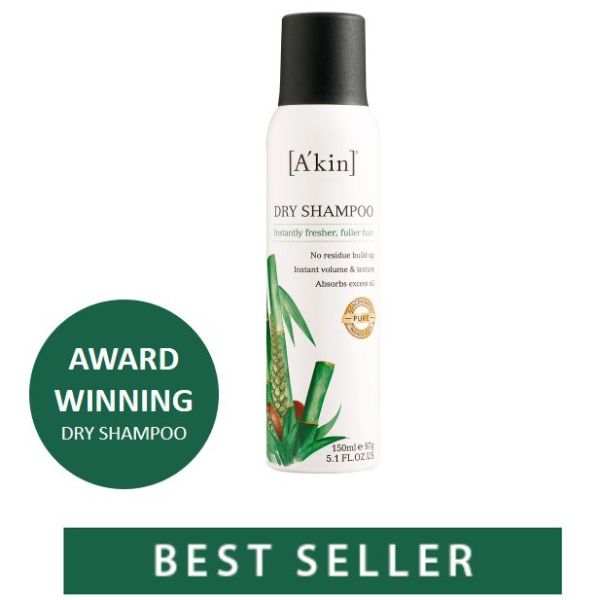 The combination of rice powder and natural bamboo in A'kin Dry Shampoo (available on McPherson's Consumer Products (MCP)) zaps up all excess oil in the scalp. These work together with argan oil and millet seeds to smoothen the hair and leave a shine in the locks. A'kin is a 17-year-old Australian skin and hair care brand which has been steadfast in its use of natural ingredients. It does away with parabens and artificial fragrances and even comes in a recyclable bottle — perfect for those striving to practice a sustainable lifestyle.
6. Natural Vegan Dry Shampoo Powder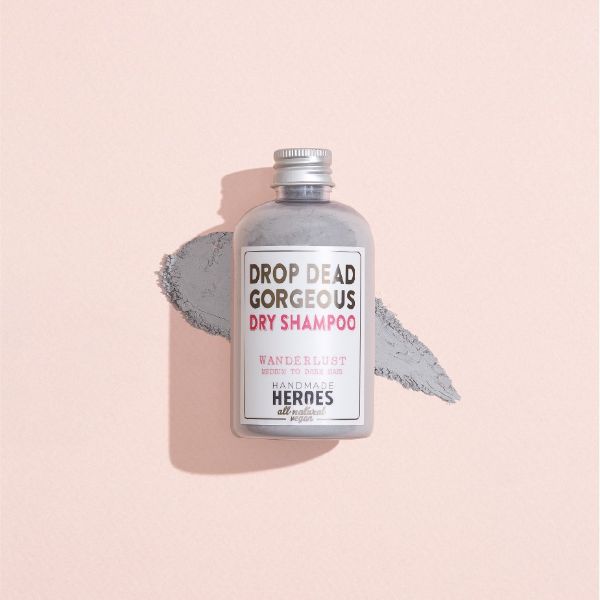 Local brand Handmade Heroes sure knows a thing about formulating natural, vegan free beauty products. They have a slew of products ranging from lip scrubs to lip tints and hair care products including this Dry Shampoo – Natural Vegan Dry Shampoo Powder (available on handmadeheroes). Don't be put off by the grey shade of this dry shampoo powder. The colour is reflective of the star ingredient — bamboo charcoal, which naturally deodorises and detoxifies the scalp of product buildup. The formulation also includes peppermint and eucalyptus to add a refreshing zest to your scalp, especially needed during a hot day.
How to use this dry shampoo? Simply, sprinkle some product onto your palm and pat it into your roots. Comb your hair afterward and voila you're good as new! This best dry shampoo is also priced quite comfortably and is a good starting point for those who want to venture into the world of natural hair products.
Best dry shampoo powder
7. FUJIKO Pon Pon Hair Deodorant Dry Shampoo Powder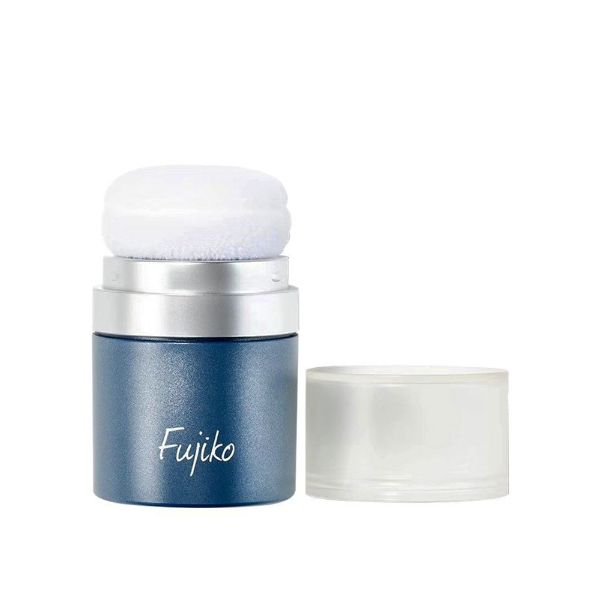 Similar to the dry shampoo from Handmade Heroes, the FUJIKO Pon Pon Hair Deodorant Dry Shampoo Powder (available on Osakakuma SG(Ready Stock)) is designed as a dry shampoo powder. As their name suggests, these intriguing dry shampoos come in a powder form with a fluffy brush-like applicator that'll allow you to sprinkle the powder onto the hair. This FUJIKO Pon Pon Hair also won't leave your hair sticky. Instead, it contains ceramides and plant-derived ingredients, leaving your scalp healthy and your hair bouncy. To use, simply, dab it on the greasy parts of your scalp and gently tousle it. You'll get fluffier and nice smelling hair in no time!
Best dry shampoos for an invisible finish
8. Klorane Dry Shampoo with Oat Milk Tinted
Klorane dry shampoo is another cult favourite that's loved by many. If you find that dry shampoos tend to leave a chalky residue on your hair, then you've got to try the Klorane Dry Shampoo With Oat Milk Tinted  (available on Klorane Official Store) which not only adds volume and texture to the hair but also leaves an invisible finish. This is especially useful for girls with dark hair. Moreover, its formulation is infused with organic oat milk and other botanical based ingredients that promise to be gentle on your hair.
9. Rene Furterer Naturia Dry Shampoo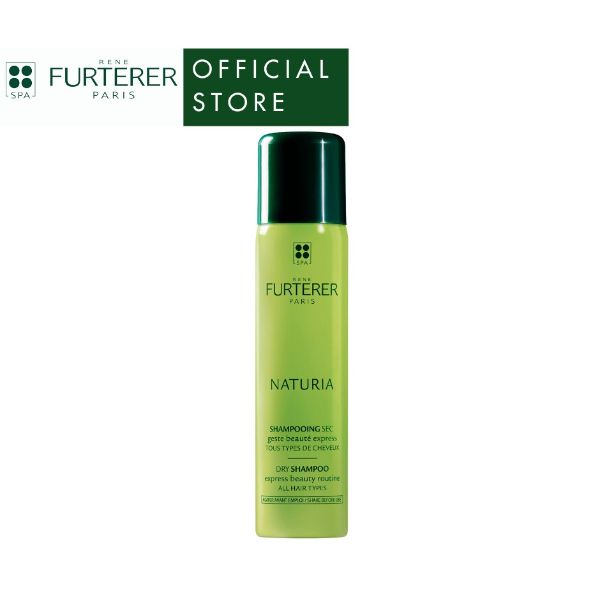 Although slightly pricer, this dry shampoo brand in Singapore is one to go to if you want your hair to remain fluffy for days after. The Rene Furterer Naturia Dry Shampoo (available on Rene Furterer Official Store) is packed with oil-absorbing ingredients like rice, corn, starch, clay and silica and bolstered with a cleansing blend of peppermint, basil and caraway essential oils.  
This is another one of the best dry shampoos to invest in if you're tired of having white residue from other dry shampoos in your hair strands. This dry shampoo has a beige tint and will blend into the hair easily without leaving any residue.
Best dry shampoo for oily hair
10. Spes Dry Shampoo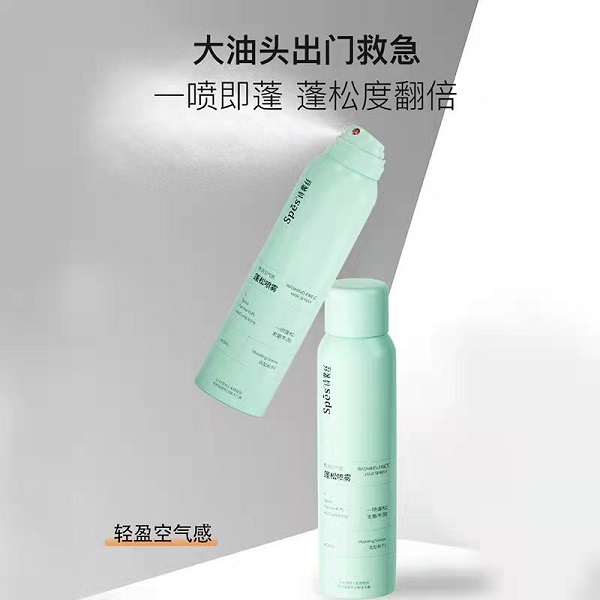 No time to spare for that hair wash? Spes Dry Shampoo (available on Natural Healthcare) is here to help save time and get rid of that oily scalp. Create hair volume when you use this dry shampoo for hair styling purposes! Bring this out for the day and you won't have to worry about having a greasy fringe. The best thing about this dry shampoo is its anti-dandruff properties – say goodbye to those nasty flakes and hello to amazing hairdos! 
11. Moist Diane Perfect Beauty Perfect Refresh Dry Shampoo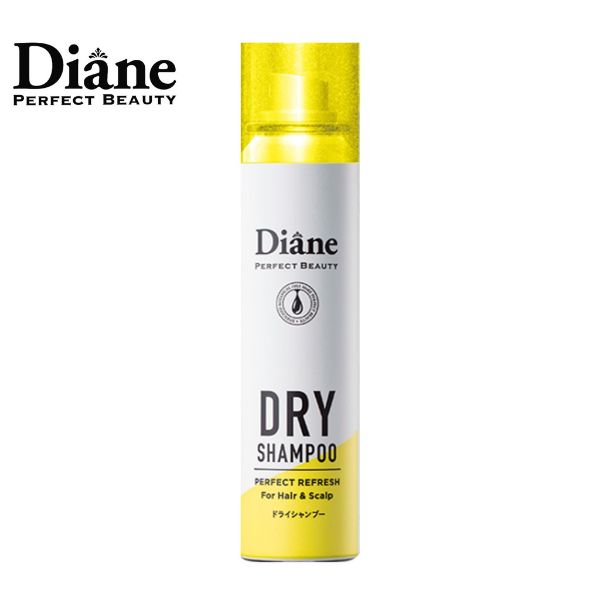 It can be hard to give in to the temptation of washing your hair every day. However, washing too frequently can strip our hair of its natural oils and we do not want that either. If you want to control the excess oil in your hair without running to the shower every time, then this Moist Diane Perfect Beauty Perfect Refresh Dry Shampoo (available on Mandom Official Store) might just be your new best friend. It's formulated with salicylic acid which controls sebum production and silica powder to help absorb excess air from the scalp. Oil control ingredients aside, this best dry shampoo also contains a good dose of feather keratin and ceramide moisturisers to repair and strengthen your hair!
Best dry shampoo to carry on-the-go
12. Pantene Miracles Volume Dry Shampoo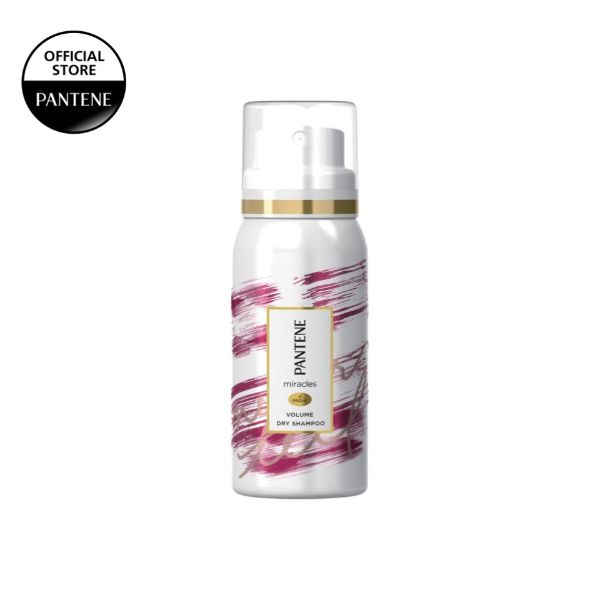 Feel your hair getting limper as you go about your day? Or wish you had your dry shampoo with you on days where you're having a bad hair day? The Pantene Miracles Volume Dry Shampoo (available on  Shopee Supermarket) will be your lifesaver in sticky situations (pun intended). It's light (at just 29g) and small enough to throw into your everyday bag. Nip into the washroom and transform your flat hair into a voluminous mane anytime you want! Plus, it comes without nasties like sulfates, parabens and dyes. Need we say more?
Feel refreshed and confident with the best dry shampoos in Singapore
Inspired by this list of best dry shampoos? Share the tips on how to use dry shampoo correctly with your family and friends! Facing some serious hair fall issues? turn to the best shampoos for hair loss and treat yourself to a pampering hair care routine once in a while, for healthy, shiny tresses. Once you've nailed the hair care portion, turn to some styling and try to DIY your own Korean bangs at home!