As schools re-open and kids start hitting those books, it might be a good time to create and design a study room for them in your homes. Try as you might, there are still many distractions like the television and smartphones that can pull their attention away. Why not design a study room for your little ones instead? It can be a challenge to design a study room in Singapore considering the space limitations in many HDB flats but with attention to a few factors, creating that dedicated space can be achieved!
Study room designs your kids will love
1. Get them their individual table and chairs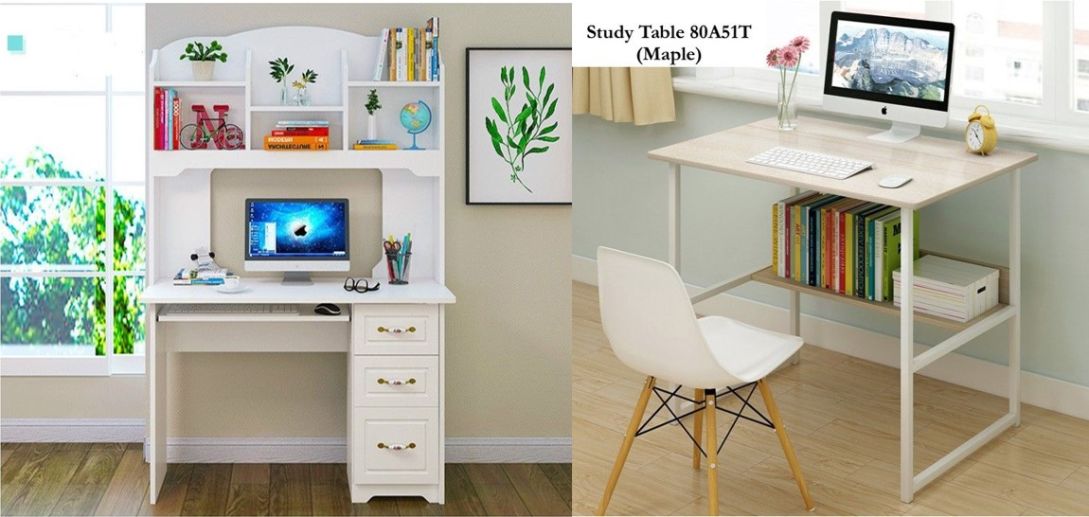 Desks and tables should be the focal point of any study room design for it's the place where most of the work gets done. Want to maximise space? Then consider investing in a table with in-built shelves like this study table with an in-built bookshelf (available on AIDEAL). Your child will have easy access to drawers and books that he or she needs most. Alternatively, opt for a simple maple wooden desk table (available on The Furniture Store) which also comes with a nifty rack under the table. Be sure to set the desk near the window for ample sunlight! You might just notice a lift in their sluggish mood!
A study desk is not complete without an ergonomic chair for your little Einsteins! This UMD Life Ergonomic Computer Chair (available on umdlife) supports your kids' posture and is comfortable for long hours of sitting. It's also height adjustable and can accommodate kids from four till 17 years of age. Talk about value-for-money!
2. Let your kids personalise their desks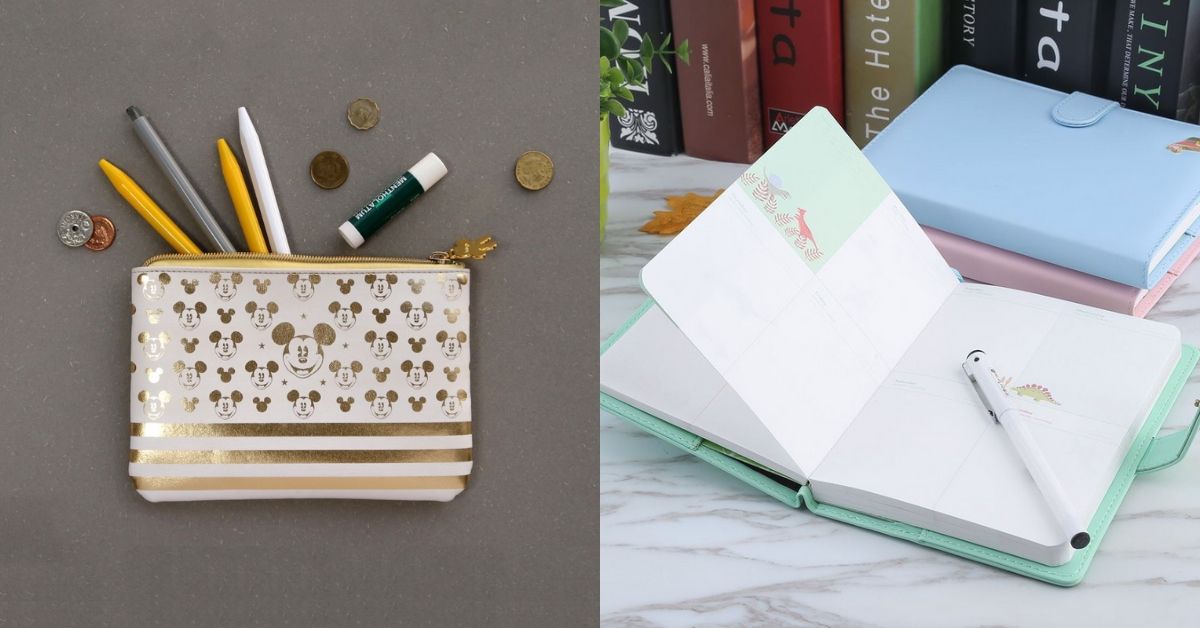 No study room design would be complete without some personal elements reflecting your child's interests! Be sure to let he or she contribute to the study room design and choose their own stationery! Are they a fan of Disney? Then encourage them to get their own Disney Pencil Case (available on Topzeng.sg). Or let them deck their desks with Marvel stationery — we're sure they'll be more motivated to study with these around!
Take this opportunity to also instil in them a sense of ownership with their own weekly planner (available on good home product) and let them fill you in on their tasks for that day or week. This planner doesn't come with any dates so your child can start afresh this new semester by filling in the dates accordingly!
3. Get the lighting right
Desk lamps are often overlooked in any study room designs in Singapore, but they are in fact, important in creating a conducive work environment for your kids. This PowerPac LED Desk Lamp, Eye Protection Table Lamp (available on PowerPac) boasts an anti-glare protection feature which protects your little ones from straining their eyes. Alternatively, the Morries LED Table Lamp (available on Morries Official Store) has a dimmable function, which helps saves energy-saving in the long run. It is lightweight and can be easily repositioned for the best use! Check out our list of best table lamps for more suggestions!
4. Create a cosy reading corner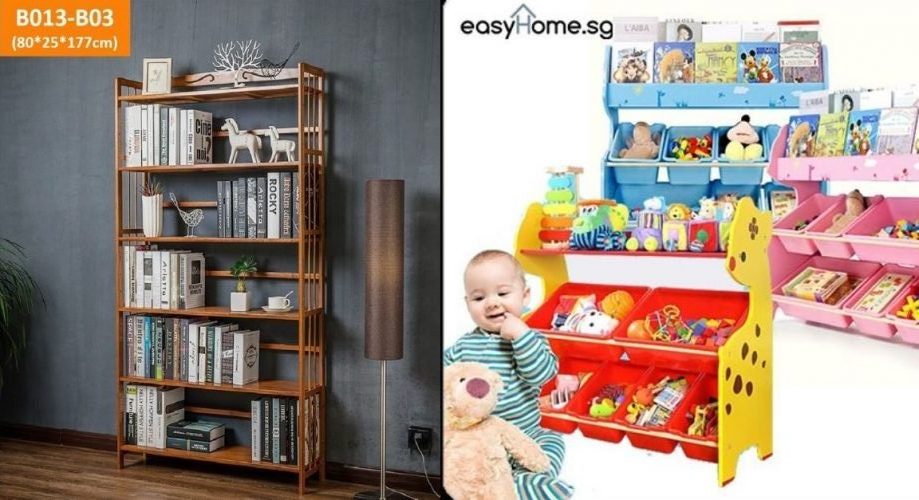 Think study rooms in Singapore can only consist of a simple study table? Think again! Why not use every nook and cranny of the space you have to create a dedicated reading corner for your kids to explore and learn in? We love the idea of a simple bookshelf that can be snuggled into any tight corners. This bamboo bookshelf (available on AIDEAL) is great for kids to display their favourite children's books. Have toddlers? They'll adore this cute animal bookshelf (available on easyhome.sg) that can house a host of things including their favourite plush toys.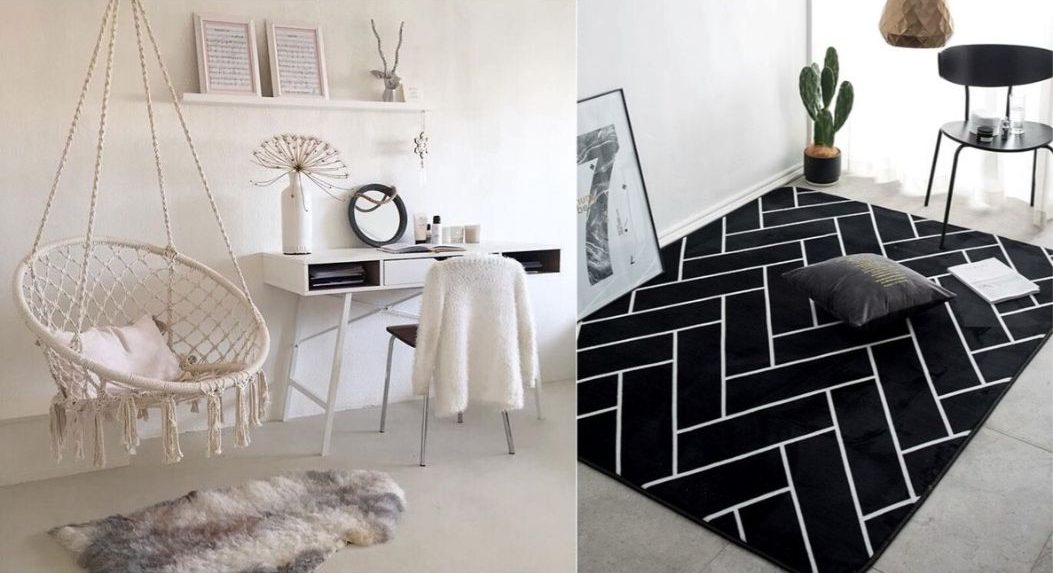 We think your little ones will definitely warm up to the idea of reading if they have this hammock chair (available on wukecao.sg) in their study rooms too. Why not go a step further and throw on a small modern rug (available on statesmarket) to create a separation between the space for work and the area for reading!
5. Design a creative area
Children are known to be better learners when left to their imaginations! Hence, the study room design must encourage creativity and provide space for them to draw, paint and colour whenever possible! This will not only improve fine motor skills but also provides a chance for them to translate their workbook learning into fun visual representations and make learning more fun for them.
Instead of hunting for paper for them to draw on, why not use this blackboard decal (available on pandaonline.sg) instead? Simply stick it up on the wall and let your kids draw to their heart's content! It also comes with five chalks so they can start drawing the minute it's up. If you prefer something less chalky, you can also opt for this whiteboard wall sticker (available on enjoylife.sg) which you can paste up anywhere for your kids to go wild with their imagination! It comes with a free marker pen as well.
6. Declutter with smart organisation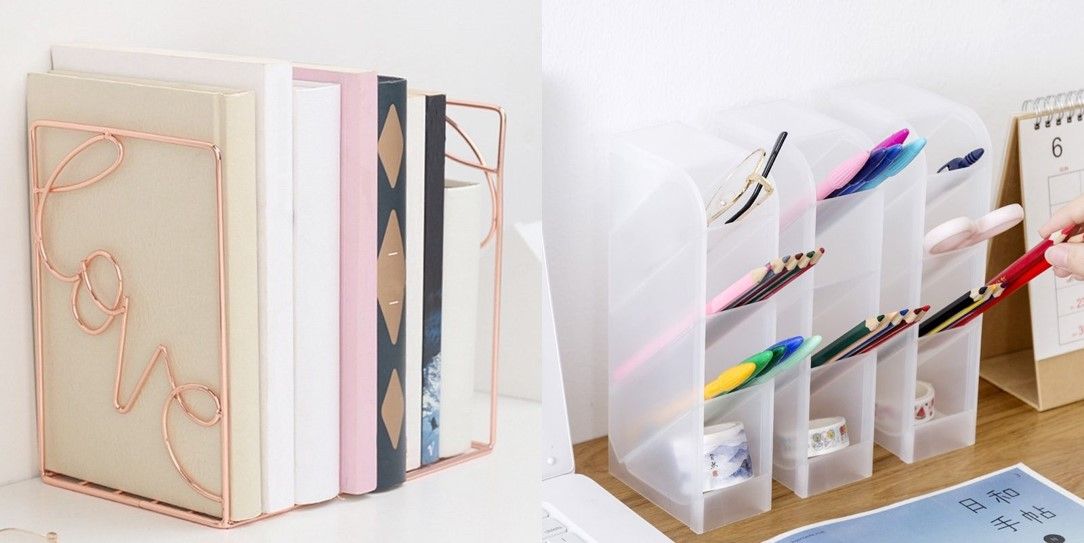 No space for bookshelves in the study room design? Fret not! Optimise the area on and around your child's study desk to store as many studying necessities as possible. These pretty metal bookcases (available on sakulastore.sg) will help organise the assessment books with ease while this matte transparent stationery rack (available on songgm.sg) will ensure their pencils are always within reach! Does your little one have hoards of worksheets that need organising? Then this A4 document holder (available on Receesoon Fashion) might just prove to be a lifesaver!
7. Harness the use of wallpapers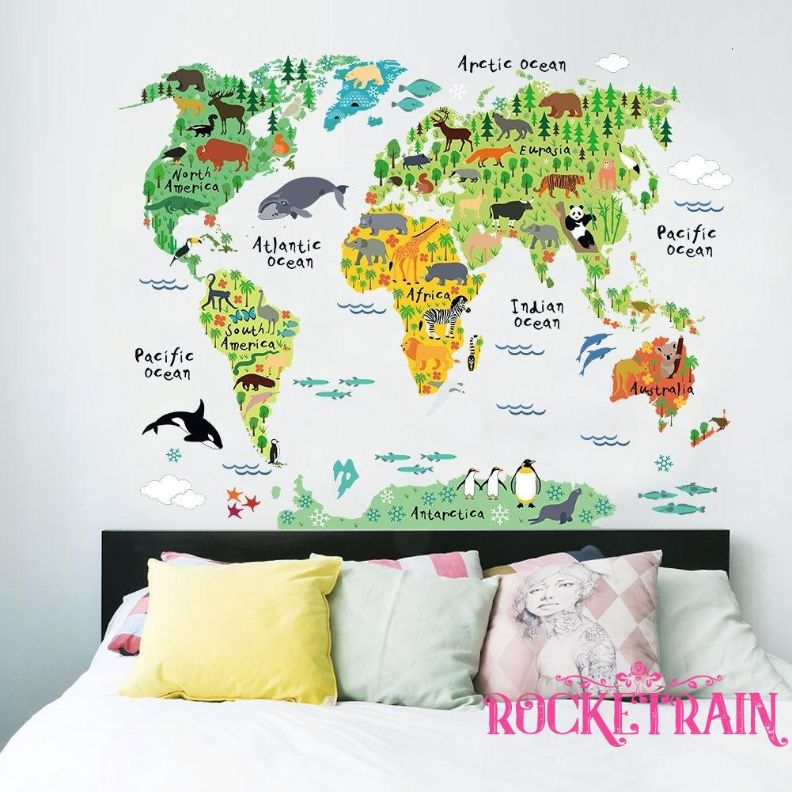 Use this opportunity to dress the study room's walls in wallpapers and colours that can improve overall productivity! Educational wallpapers like this fun animal world map (available on rocketrain) are a great way to instil what they've learnt in school at home too. Alternatively, experiment with decking sections of the walls with brighter coloured wallpapers, especially in shades like light blue and green. These colours can help to calm and soothe your child and promote a stress-free study environment. Additionally, you can get them in on the fun with wall art and let them pick their favourite pieces to design the room with.
8. Boost them on with motivational quotes
If you are not that much into wallpapers, how about choosing a few motivational quotes to hang up on the wall? Sometimes, a simple quote is all it takes to give your child some encouragement and positivity to continue with his or her work. If your kid likes sometimes cute and punny, he or she will definitely like this canvas wall art with positive quotes (available on canvaswallart.sg). Prefer something classier and more inspirational? Then you might want to opt for these Motivational Life Quotes Canvas Art (available on HD Canvas painting). Hang these quotes up on the wall and remind your kids that if they believe they can, they are already halfway there.
9. Keep track of their learning progress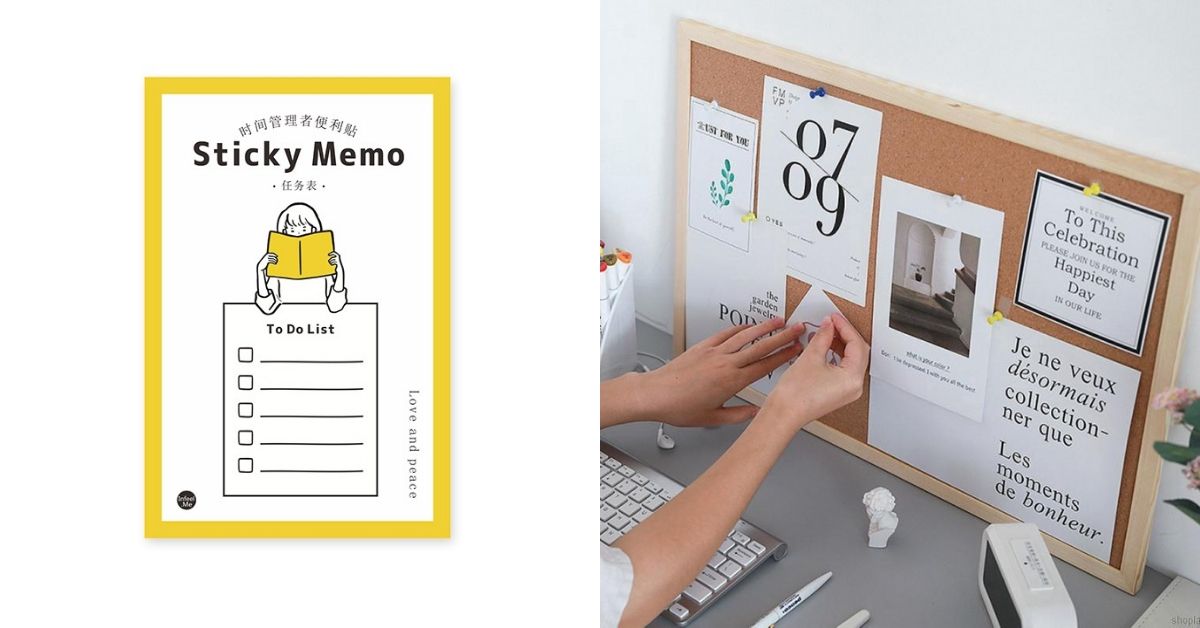 Did you know that a great way to help your child improve his or her learning is by allowing them to make a checklist to keep track of their tasks? Use these cute to-do list sticky notes (available on LottersBox). Some kids may prefer to write down their own to-do list or set their learning goals on their own foolscap or rough papers. Don't let these papers go missing! Help them pin-up their plans, goals, or ideas with this corkboard (available on shoplara).
If your kid needs a broader overview of the tasks that he or she needs to complete or needs reminders on certain deadlines, you can consider this whiteboard calendar (available on D!D DELIGHTING IDEAS). You can hang this up for your kids to fill in on important deadlines and tasks throughout the month. This will definitely help you to track their learning progress better and at the same time, allow them to be sure of their learning goals every day!
10. Add some greenery to the space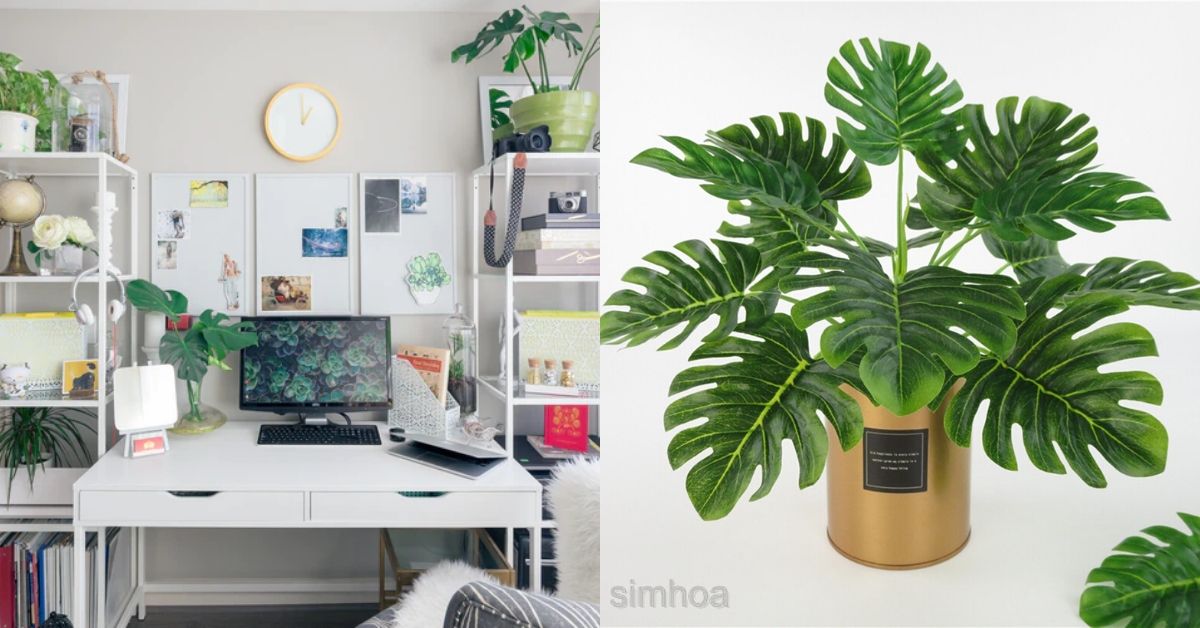 Another way to create a more comfortable and conducive environment for your kids to enjoy learning is by adding some greenery. Studies have shown that having some plants around helps to boost concentration when studying. So you may want to consider picking up a plant from Plant & Plant to put in your child's study room. Not only will it allow your child to have better concentration but it will also make the environment more lively and vibrant. Not really one with the green fingers? Don't worry, we've got you covered! You can add the same vibrancy to the study room with some artificial plants as well (available on the simhoa.sg). Some greenery will make the room feel less stagnant and less boring~
11. A dedicated place to relax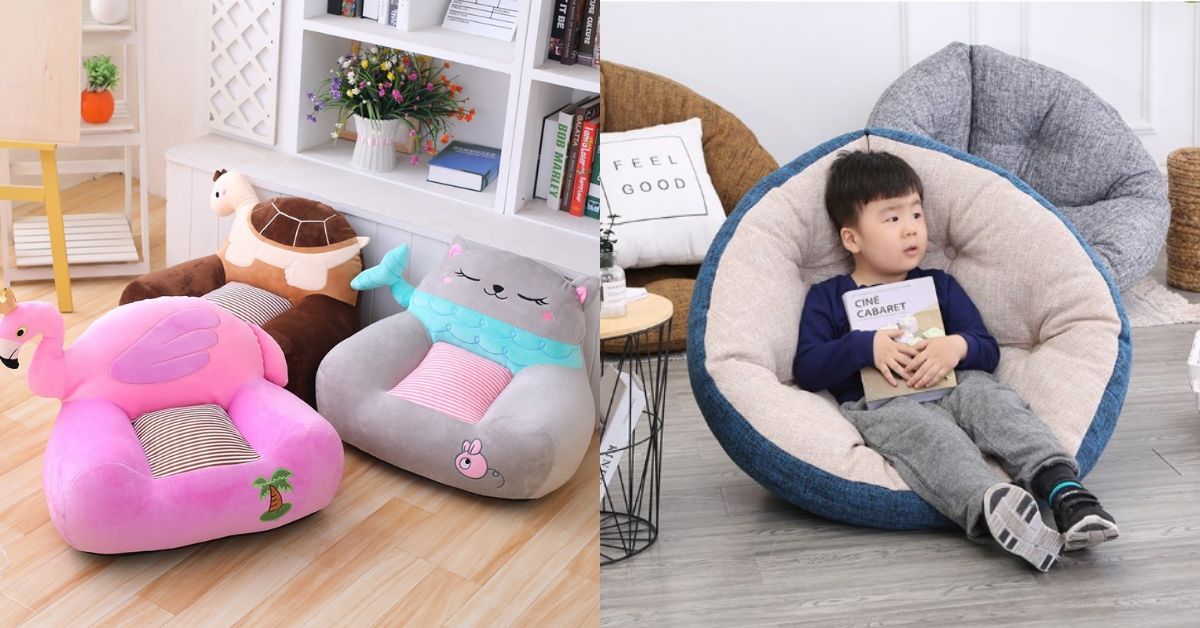 Sounds ironic but setting aside a small area in the study room to allow your kids to relax and take a break between studying may help improve their productivity. Taking small breaks will also help them to reduce stress and retain information better. Your child can take short breaks in this space, play some card and board games or have a quick snack. Make their relaxing time more comfortable with this adorable Cartoon Beanbag (available on Rosamond Toys, Kids & Babies Store). Prefer something more functional? This lazy sofa (available on Mad about Furniture) instantly transforms into a backrest or climbing mat. Make it as cosy as possible, as long as it helps your child to get a full recharge before they continue to study.
Create a study room design your kids will love!
These study room design ideas in Singapore will have your kid all pumped up to learn! Meanwhile, as we get ready for the kids to go back to school, here are some back-to-school essentials for them. With all that being said, while studying is important, don't forget to give the little ones some playtime too. Get some great ideas from this list of fun indoor activities for your kids to do at home. Check out other high quality furniture that you can get at great discounts during our Shopee Home Furniture Sale!