In tropical Singapore, going defensive isn't always enough to keep pesky mosquitoes away from your crib. You need an offensive strategy too – especially when they've already sneaked into your abode with no signs of leaving. Apart from insect repellents, equip your homes with effective mosquito killers that eliminate these pests at one shot. From electric swatters, UV lamp traps to sprays, read on for our roundup of the best mosquito killers in Singapore.
Are mosquitoes harmful to humans?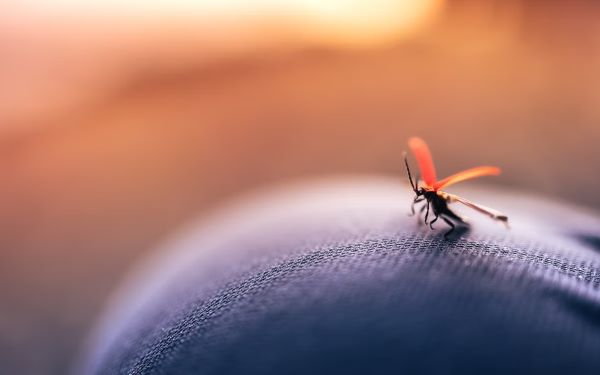 Itchy bites aside, mosquitoes can cause mosquito-borne diseases such as dengue fever, Zika, and chikungunya fever. In 2020 alone, we saw over 34,400 dengue cases in Singapore. That's why it is important to maintain your homes carefully to prevent breeding and infestations.
Fellow parents also need to keep a lookout for their pets as they are vulnerable to pesky bites too, especially on their ears and noses. Furthermore, mosquitoes can spread harmful diseases to them, such as the West Nile virus and heartworm. Be sure to prevent these by seeking your vet for heartworm prevention medication.  
How do I get rid of mosquitoes in my house?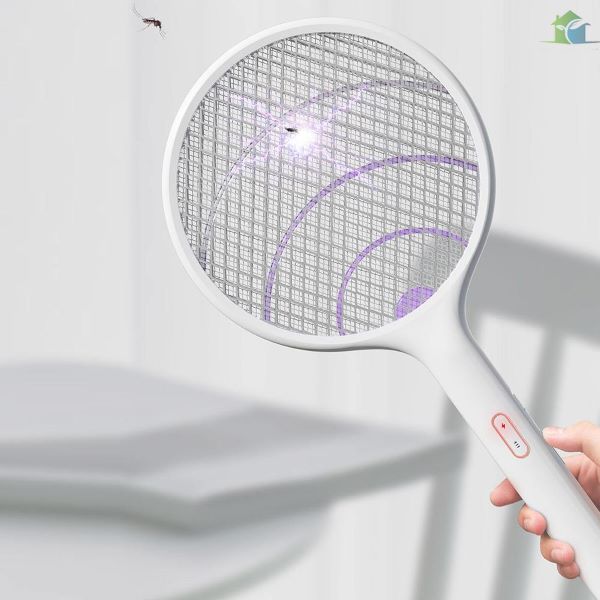 To nip the problem in the bud, ensure that your home isn't a place for mosquitoes to breed and multiply. When it comes to how to get rid of and kill mosquitoes, one way is to adopt the 'BLOCK' method recommended by the National Environment Agency (NEA). This includes breaking up hardened soil, lifting and emptying flower pot plates, and overturning pails and wiping their rims. In addition, avoid stagnant water by changing water in vases, and keeping roof gutters clear and placing BTI insecticide. You can also use natural ways to repel mosquitoes such as diffusing lemongrass essential oils.
If your home is already infested with mosquitoes, make use of the best mosquito killers in Singapore. This includes devices that traps and kills them as well as chemical sprays. Alternatively, you can pair insecticides with fogging machines to effectively wipe them out.
What is the most effective mosquito killer?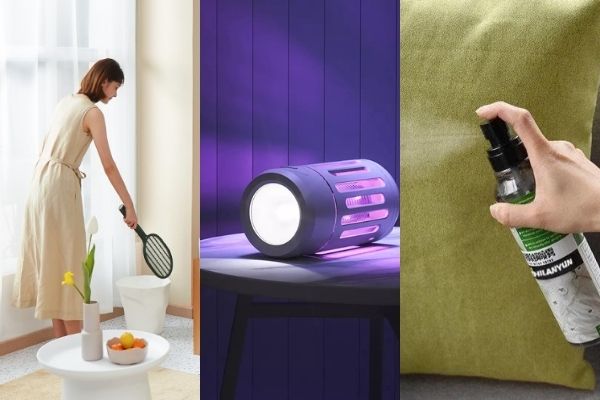 Chasing mosquitoes around and trying to kill them with your bare hands hardly bears any fruit unless you're as accurate as Lebron James with his shots. Instead, lend some help from electric swatters – one of the best types of mosquito killers in Singapore. They are equipped with a layered mesh which produces a high efficiency electric shock to kill mosquitoes as soon as they come into contact when you swing it across. If you're looking for an easy method on how to get rid of or kill mosquitoes, this is a simple one that you can use. 
Wondering how to get rid of and kill mosquitoes without lifting a finger? Enter UV mosquito killer lamps – mosquitoes are naturally attracted to UV light, especially blue light, which these devices take advantage of to lure them in. They are equipped with metal grids which electrocute the insects as soon as they fly into the lamp. This is a safe method which does not involve toxic chemicals, which is best for those with kids and babies. You can also find portable options that you can bring overseas or on camping trips.
If you want a quick and effective way on how to get rid of mosquitoes, go for mosquito killer sprays. They use chemicals such as prallethrin and pyrethoid to kill them. However, do use them with caution. After spraying them to treat an area, close all doors and windows and stay away from that room for at least 30 minutes or the duration that the product recommends.
| | | | |
| --- | --- | --- | --- |
| Type of mosquito killer | Pros | Cons | Best for |
| Electric swatter | Safe, easy to use, immediate | Requires manual effort | Dealing with individual flying insects one at a time |
| UV mosquito killer lamp | Safe and effortless. Includes portable options. | Takes time for mosquitoes to be trapped and killed | Killing large amounts of mosquitoes over a period of time |
| Mosquito killer spray | Fast and immediate | Uses toxic chemicals and requires you to leave the room for about 15 – 30 minutes | Getting rid of insects immediately and effectively  |
Best mosquito killers in Singapore: Electric swatters
1.
Valore Rechargeable Electric Mosquito Swatter
Your palms may fail you when chasing mosquitoes around, but the Valore Rechargeable Electric Mosquito Swatter (available on Challenger Singapore Official Store) won't. This USB rechargeable swatter sports a three-layer mesh that's capable of a powerful electric shock that zaps mozzies away instantly while preventing accidental contact. Despite being powerful, it is lightweight as a tomato, helping you to lift it up to higher areas easily where mozzies tend to be. Simply swing it across when you see one of them flying around.
2. Yeelight Mosquito Repellent Lamp Swatter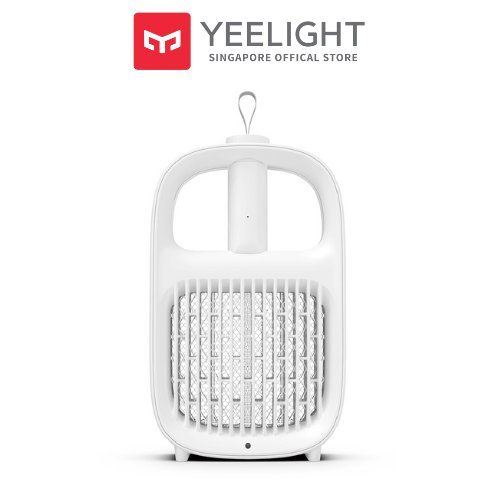 Anyone who has tried clapping mosquitoes dead with their bare hands will know it's a near impossible task – and when there's already one hiding in your room, you'll definitely want to kill it before bedtime. For those who can't seem to land those hits, cue the Yeelight Mosquito Repellent Lamp Swatter (available on Yeelight SG Official Store), a two-in-one device that attracts mozzies and swats them slain. 
It utilises UV light to attract mosquitoes to it, and uses an environmentally-friendly physical electrostatic shock to kill them. This mosquito killer lamp can last three to four hours with each full charge, and comes in a portable size. Planning a camping trip? Add this to your list of camping essentials! If you're jetting off for a vacation, you can also pack this in your list of travel essentials to avoid having mosquitoes ruining the holiday mood.
Best mosquito killers in Singapore: UV mosquito lamps
3. PowerPac Mosquito Killer Trap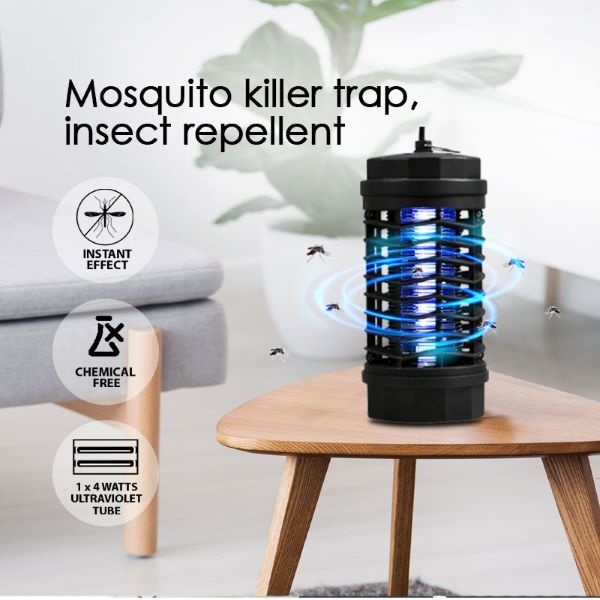 Another frontrunner on our list of the best mosquito killer devices in Singapore is the PowerPac Mosquito Killer Trap (available on PowerPac Official Store). If you're always bugged by mosquitoes at night, you should definitely place this near your bed. The PowerPac Mosquito Killer Trap has a sturdy hook which allows it to be wall-mounted, ceiling-suspended, or free-standing. It uses UV tubes to attract mosquitoes and zaps them dead immediately. To clear them out, simply empty the removable mosquito tray by rotating it counterclockwise. 
4. Mozquit Electric Mosquito Killer Lamp Trap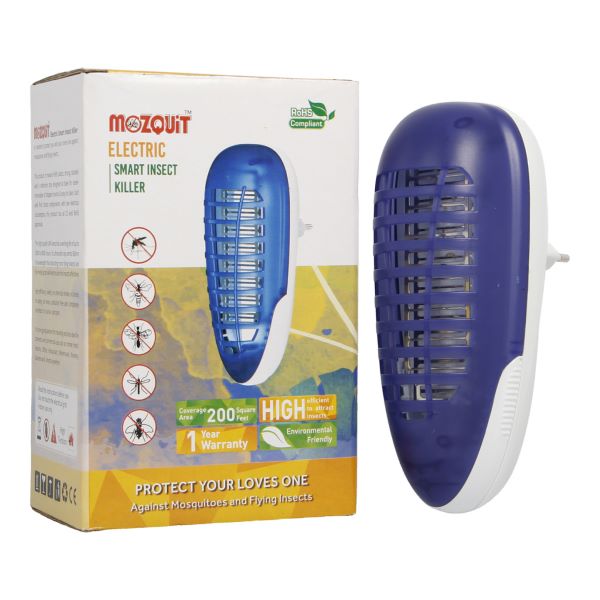 DIY Pest King is a local brand that's committed to keeping Singaporean households pest-free and safe. One of their best mosquito killer devices is the Mozquit Electric Mosquito Trap (available on Directfame) – a portable option that uses a high quality UVA mosquito killer lamp that can attract flying insects to it. Subsequently, metal grids within will electrocute the mozzies to effectively get rid of them. 
5. Soundteoh Mosquito Killer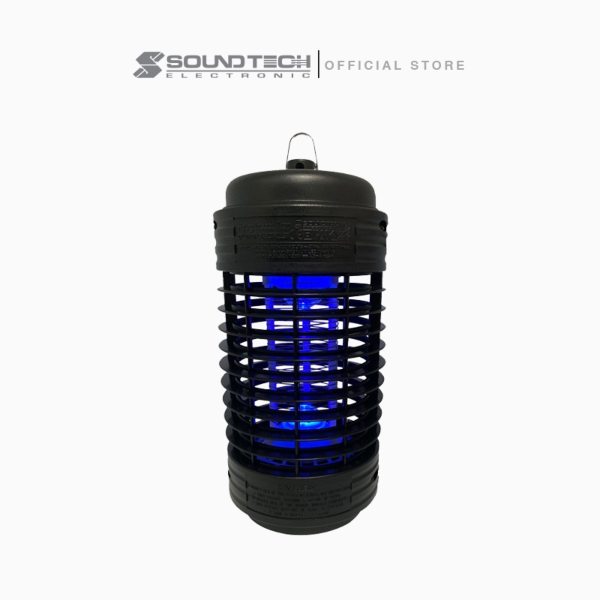 The SOUNDTEOH Mosquito Killer (available on Soundteoh Official Store) is another worthy contender for one of the best mosquito killer devices in Singapore. It has received glowing reviews for its effectiveness and many have attested to how the Soundteoh mosquito killer has helped keep their homes free from these flying pests. This bad boy utilises blue UV LED light to lure insects to its high voltage grids and kills off anything from wasps, moths, to flies. Keep it on at night for a good night's rest!
6. Electronic Indoor Mosquito Killer Lamp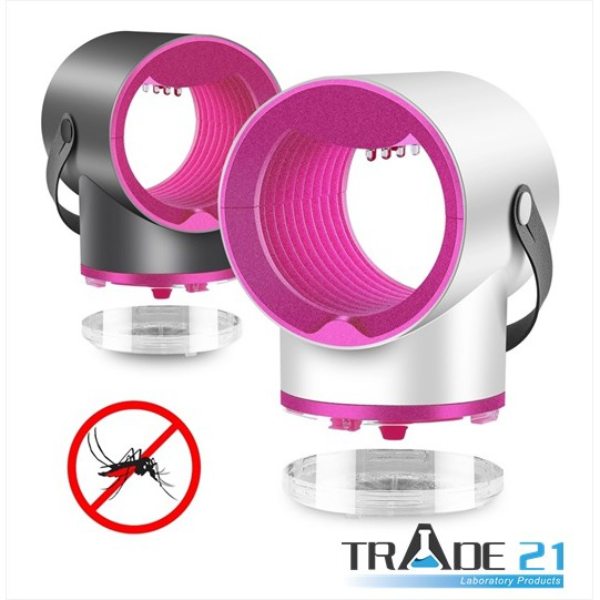 Who can resist the adorable Electronic Indoor Mosquito Killer Lamp (available on Trade 21 Official Store)? Certainly not us! This is one of the best mosquito killer devices in Singapore that doubles up as a decor for your work desk too! It uses an omnidirectional LED light to lure mosquitoes into its chamber, where it kills them using a strong suction force produced by its high speed fan. Switch it on for some time before you go to sleep and you won't have to worry about mosquito bites while enjoying your blissful slumber!
Best mosquito killer sprays in Singapore
7. Baygon Anti Dengue Mosquito Killer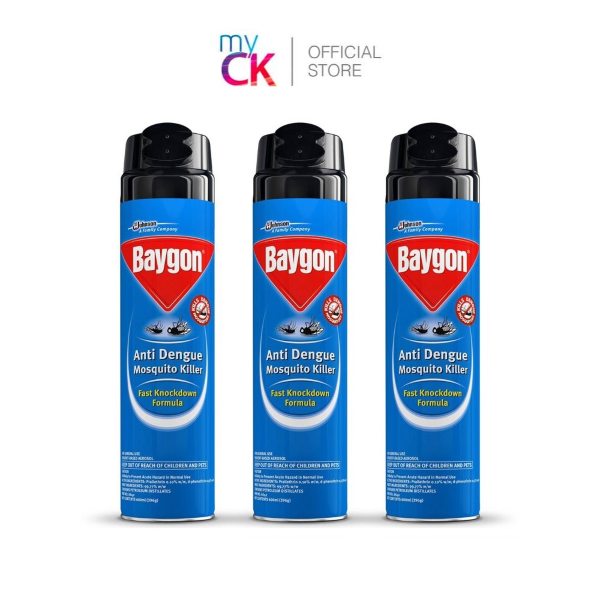 The Baygon Anti Dengue Mosquito Killer (available on myCK_online) uses a breakthrough formula using ingredients like prallethrin and d-phenothrin, which are commonly used in insecticides. It is one of the best mosquito killer sprays in Singapore that effectively eliminates all types of pests including ants, roaches, moths, fruit flies, and mosquitoes. Close all doors and windows and spray the Baygon mosquito killer in the air with a sweeping motion. Remember not to remain in the treated area and leave it for at least 15 minutes!
8. Shieldtox PowerGard All Insect Killer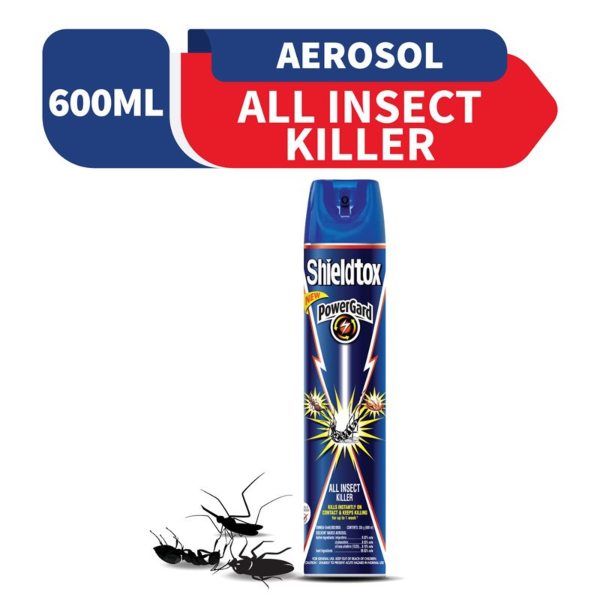 Flying or crawling, the Shieldtox PowerGard All Insect Killer (available on Shopee Supermarket) spares none. This NEA registered mosquito killer uses ingredients such as imiprothrin and d-trans allethrin to effectively eliminate pests, which is why it is one of the best spray options in Singapore.
To tackle the creepy crawlies, spray the Shieldtox insect killer directly at it for two to four seconds and you'll get instant death. For flying ones, close all doors and windows and switch on the lights. Spray it upwards throughout the room for four to five seconds. The chemical continues to kill any mosquitoes that come into contact with it for up to one week.
9. Mozquit Mosquito Control Spray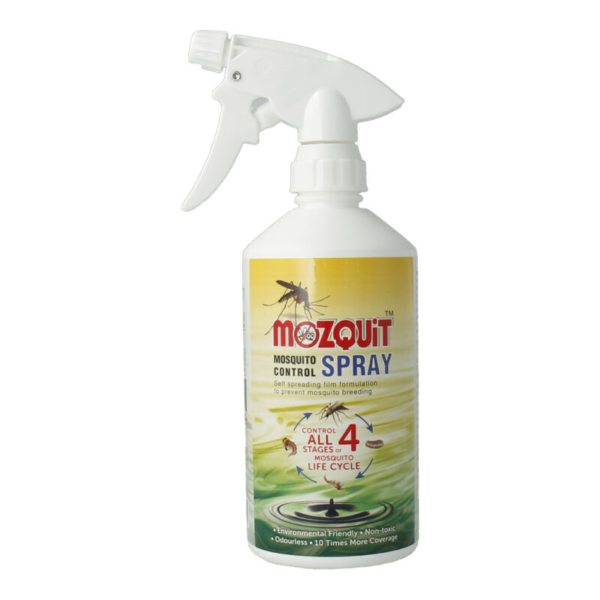 Not all mosquito killer sprays are toxic. Take for instance the Mozquit Mosquito Spray (available on Mozquit) which uses an odourless formula. It is designed to tackle stagnant water areas that can potentially breed mosquitoes by forming a mono-molecular layer that curbs the mosquito breeding cycle throughout all four stages. 
It does so by suffocating mosquito larvae and pupa, and drowning any emerging adult mozzies.The thin film also prevents female adults from laying eggs on the water surface. This is one of the most effective methods on how to get rid of and kill off mosquitoes at home. That's why this is one of the best mosquito killers in Singapore that prevents breeding of the aedes mosquito.    
Get rid of mozzies with the best mosquito killers in Singapore
Prevention is always better than cure. After eliminating existing pests in your home with the best mosquito killer sprays or traps, keep them at bay with the best insect repellents in Singapore. In addition, keep your home environment clean with these household cleaning products and best air purifiers!
This article was updated on 29 May 2023. Additional research done by Jike Li.