Which types of rice dumplings are your favourite? Salted dumplings filled with braised pork, dried mushrooms and chestnuts? Or Nonya-style dumplings filled with minced pork and candied melon strips? Dragon Boat or Rice Dumpling Festival in Singapore is around the corner (25 June) and rice dumplings are slowly making their appearance in your kitchen. But how much do you know about the significance behind the pyramid-shaped rice dumplings? We've uncovered some interesting stories about the history of the Dragon Boat Festival in Singapore. Along with these stories is a roundup of the best rice dumplings you can buy online!
The history behind Dragon Boat Festival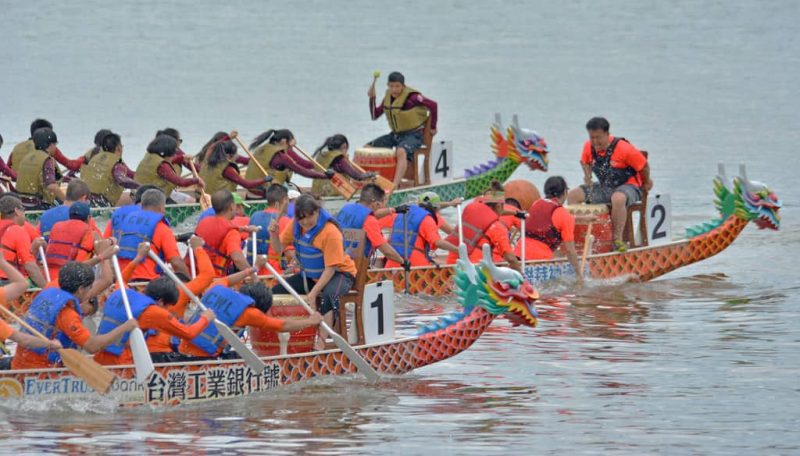 Dragon Boat Festival, also known as Duan Wu Jie, is a widely observed annual Chinese cultural event in Singapore. Dragon Boat Festival is celebrated on the fifth day of the fifth month of the Chinese lunar calendar. It's celebrated on a smaller scale in Singapore, as compared to China. However, age-old traditions like holding dragon boat races and eating rice dumplings continue in many modern Singapore households.
Dragon Boat Festival is celebrated to commemorate the death of a Chinese poet and minister, Qu Yuan. Additionally, he was well-known by the locals for his selflessness and righteousness. However, he was banished by his emperor for opposing the alliances. He ended up committing suicide by drowning himself in the Miluo River. 
To save their beloved minister, the locals raced out in their boats in hopes of saving him. However, they were too late to save him. As such, they made balls of sticky rice and dropped these into the Miluo River. This was so that fish in the river would eat these treats instead of Qu Yuan's body. 
Popular Dragon Boat Festival traditions in Singapore
Dragon Boat Racing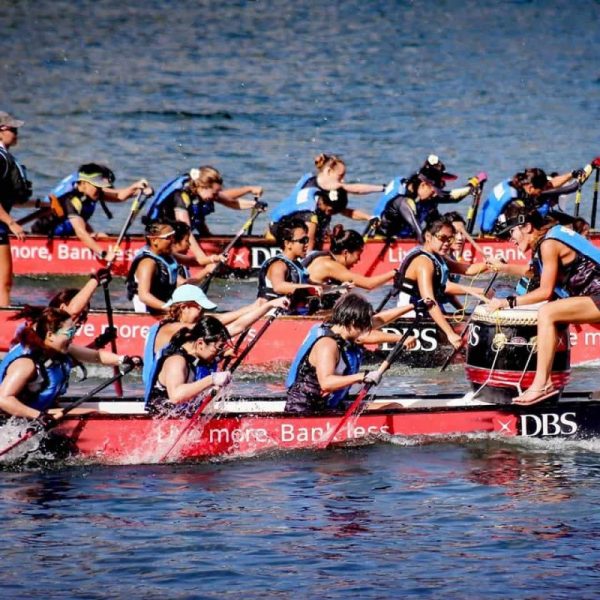 Dragon boat racing is a traditional Chinese water sport where 20 paddlers row a long, narrow boat in sync with the beating of drums (known as the heartbeat of the dragon).  
The popular sport today pays homage to Qu Yuan's followers who used drums and splashed their paddles in water to keep evil spirits and fish away from his body. During the Dragon Boat Festival in Singapore, dragon boat racing competitions usually take place in July, held at water bodies like Bedok Reservoir, Marina Bay and Kallang River.
You can expect spectators to fill the circumference of the competing ground as they cheer on for the teams. As such, this competitive yet lively atmosphere is a key event during the Dragon Boat Festival in Singapore.
Making and eating Chinese rice dumplings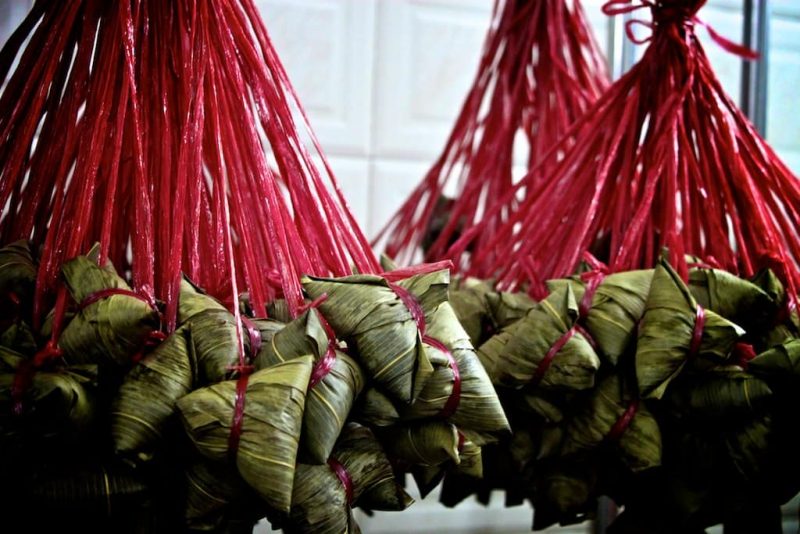 Chinese rice dumplings, otherwise known as zongzi or bak zhang in Singapore, are enjoyed every year during the rice dumpling festival. The act of making and eating dumplings is a tribute to the Chinese villagers who threw sticky rice dumplings into the river to lure the fish away from Qu Yuan upon his suicide. These triangular-shaped rice dumplings are filled with glutinous rice and various fillings. Zongzis are typically wrapped in bamboo leaf and secured tightly with strings, ready to be steamed whenever you want to eat them. There are many different flavours of zongzi available during Dragon Boat Festival in Singapore, both sweet and savoury.
Types of rice dumplings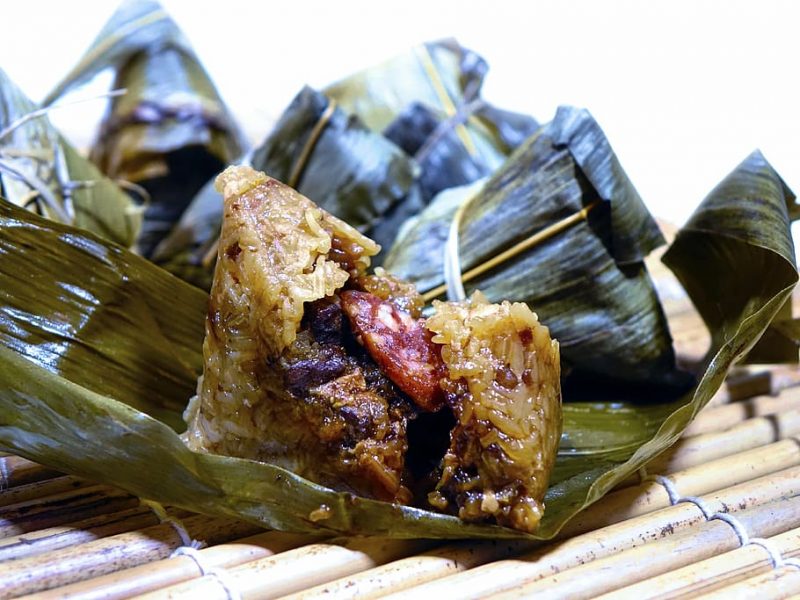 Find ingredients like braised pork, dried mushroom and chestnuts in savoury dumplings. Hokkien and Cantonese-styles rice dumplings tend to use savoury ingredients. Teochew and Nonya-style rice dumplings use a combination of sweet and savoury. Lastly, Kee Chang is a sweet rice dumpling that is perfect for those with a sweet tooth! 
Although rice dumplings are available all year, more people indulge in delicious zongzi during Dragon Boat Festival in Singapore. During this period, it's common to see restaurants turn out premium versions of Chinese rice dumplings. These premium versions use luxurious ingredients like abalone, foie gras and dried scallops.
Where to buy the best rice dumplings in Singapore
As the Dragon Boat Festival approaches, more are on the hunt to find the best rice dumplings in Singapore. In view of the current restrictions on movement, why not buy some delicious rice dumplings online to satisfy your zongzi cravings this Dragon Boat Festival?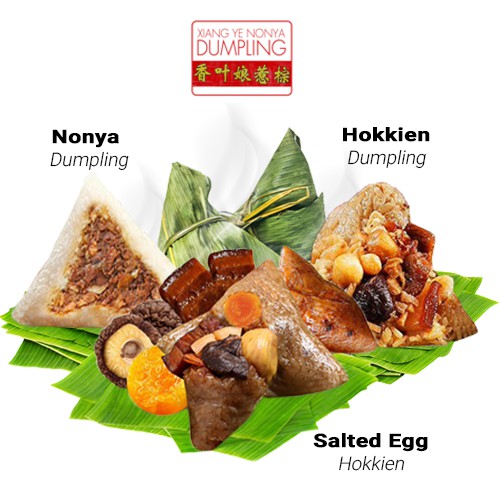 Find traditional Nonya rice dumplings (available on Xiang Ye Nonya Dumpling) in three different varieties: nonya, ba zhang and salted egg and in bundles of 10 —  you are allowed to pick up to two varieties in each bundle. Order your rice dumplings from them and have them delivered straight to your doorstep. Alternatively, opt to self-collect the rice dumplings after ordering online to satisfy your rice dumpling cravings on the day itself!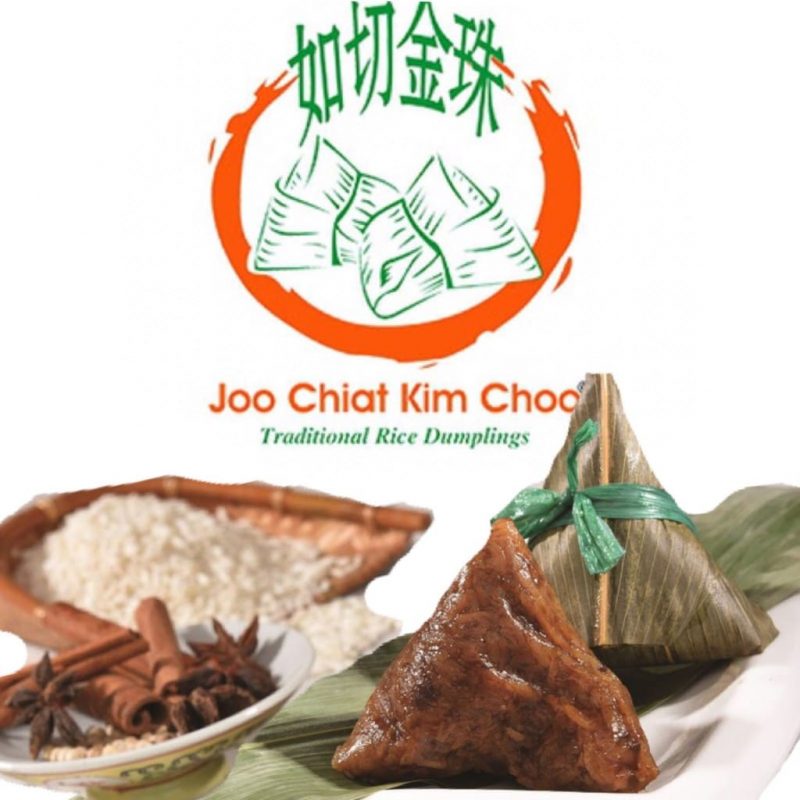 Joo Chiat Kim Choo started out by operating out of a shophouse along Joo Chiat in 1954. It has grown from strength to strength and now sells some of the best rice dumplings in Singapore including both traditional Nonya and salted rice dumplings. Additionally, each of their rice dumplings is hand-wrapped with love and care. Buy a set of rice dumplings (available on JooChiatKimChoo) this Rice Dumpling Festival for your family.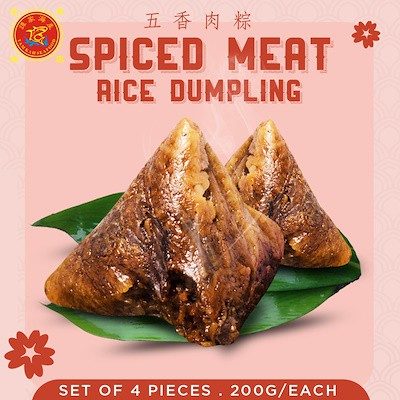 If you want an upgrade from the traditional rice dumplings, try rice dumplings with premium ingredients from Tam Kah Seafood. Indulge in their yummy rice dumpling series (available on Tam Kah Seafood). They offer both traditional rice dumplings like the Nonya and rice dumplings with premium ingredients like abalone and scallop. Find many different flavours offered in varying rice dumpling sets that you can purchase from their store on Shopee Singapore!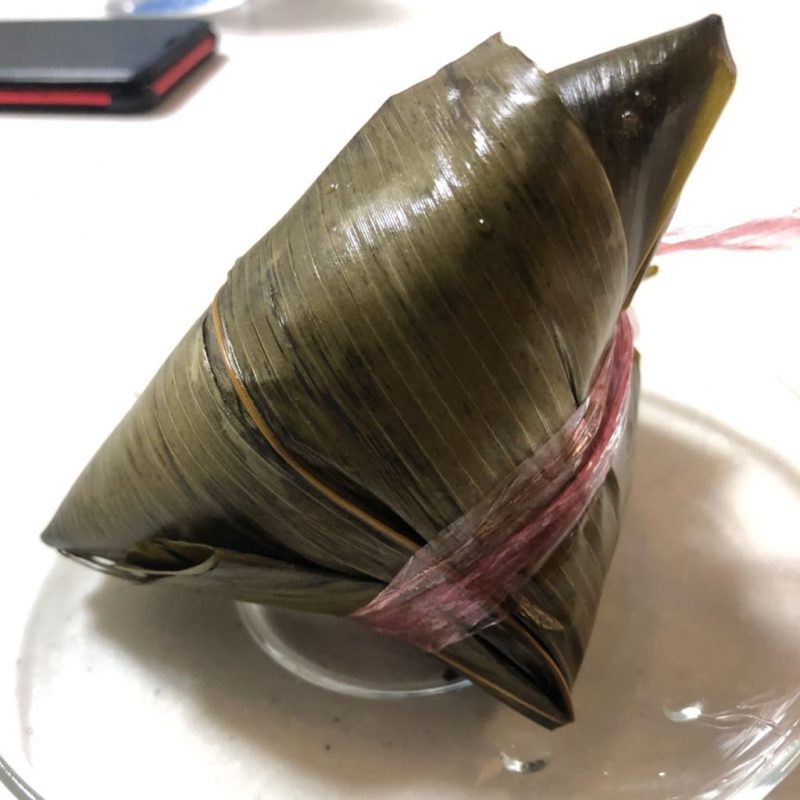 The good ol' Hokkien ba zhang is a classic and you can never go wrong with this flavour of rice dumpling. Get your fix of Hokkien Ba Zhang (available on FreshPasar) loaded with ingredients like pork belly, dried mushrooms and chestnut. FreshPasar offers add ons such as salted egg and scallop to switch up the traditional rice dumpling. 
Enjoy a meaningful Dragon Boat Festival this year 
Now that you know more about the history of the Dragon Boat Festival, the next step is to dig into some of the best rice dumplings in Singapore! Also, don't forget that the durian festival is also upon us! Get the King of Fruits delivered to your doorstep from these trusty online durian delivery places in Singapore. Otherwise, treat the family to a steamboat delivery — you never need an occasion for a hearty hotpot meal!  
---
New to Shopee? Get $7 off (min. spend $15) with code*: DBDUMPLINGS
*TNC Applies. Valid for new users from 22 June to 29 June 2020 only.