As Singapore slowly eases out of the Circuit Breaker in phases, here's something to consider: if you were on Team Panic Buying, perhaps it's time to review all that you've hoarded. If you find that you have more than you need, why not channel some of them towards food donations in Singapore? To answer the question of where to donate food in Singapore, here are seven food charities leading the cause for food redistribution to the community!
Go-to organisations for food donations in Singapore
1. The Food Bank Singapore
One of the better-known platforms for food donations in Singapore is The Food Bank. The organisation has kept up-to-date and even developed an app (to be launched later this year) that'll match food donors and charity organisations. Since starting in 2012, The Food Bank Singapore has made it their mission to end food insecurity. They have done so by aiding more than 360 beneficiaries with food redistribution efforts. Keen on pitching in? Head to any of the Food Bank boxes located across the country and drop off donations (note that only non-perishables are accepted). Service champions will collect the food supplies on their daily runs to ensure no supplies get left overnight. 
What: Rice, noodles, ready-to-drink beverages, cooking oil, spices, biscuits, cereals, canned and dried food (non-perishable food with at least four weeks of shelf life )
How: Drop off food supplies at any of these Shell Food Bank boxes
2. Free Food For All
Free Food for All (FFFA) started in 2014 with the aim of delivering Halal-certified food and groceries to the needy. Founder Mr Nizar Shariff realised there weren't enough Halal-certified food donation organisations in Singapore and was inspired to fill the gap. Today, the charity organisation feeds thousands of less fortunate individuals, regardless of race or religion. Besides redistributing food from their Chai Chee headquarters, FFFA also kick-started a community fridge in the Yishun heartlands that the nearby Darul Makmur Mosque runs with Chong Pang CC Division. It runs on a 'take what you need' principle and is filled with food contributions from the public. Stocked with fresh fruits, vegetables and bread, it's one of the many initiatives FFFA has undertaken to reignite the kampung spirit that's sorely missing in today's fast-paced society.
What: Fruits, vegetables, dairy, beverages and confectionery. All foods must be Halal-certified.
How: Complete this form and a representative from Free Food For All will be in touch
3. Food From The Heart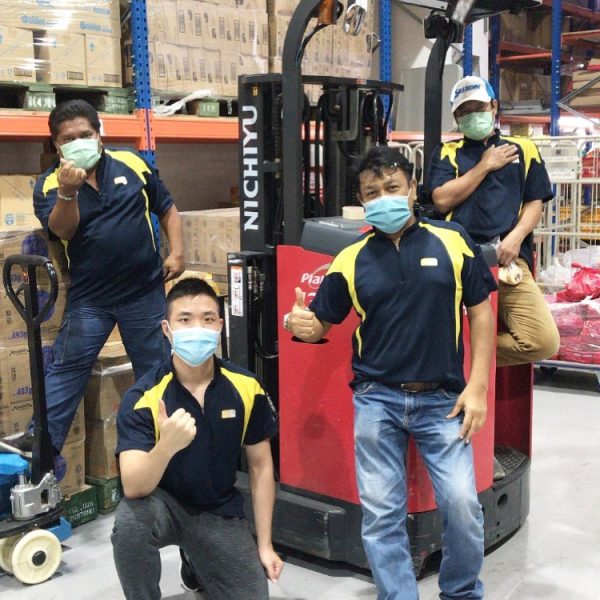 Wonder where all the unsold bread from bakeries and cafes go to? Food from the Heart was founded in 2003 with the goal of distributing excess pastries and bread to the needy. Since then, the organisation is now serving thousands of beneficiaries and is run by volunteers. Besides their regular Bread Run, Food from the Heart also started the School Goodie Bag programme — an initiative that supplies families of primary and secondary school students with food rations like instant noodles and canned food. As one of Singapore's largest charitable institutions, your food donations in Singapore will definitely be put to good use given their wide-reaching contacts and logistic capabilities.
Bonus: If you're regularly shopping with us, you're bound to have racked up some Shopee coins. Check out our #ShopeeGivesBack page and donate your Shopee coins. Shopee will then convert all donated coins into cash before donating to Food From The Heart.
What: See the full list of foods here (all foods to have at least three months of shelf life)
Where: 130 Joo Seng Road, #03-01, S(368357)
Opening Hours: Mon – Fri: 9am – 6pm
How: Drop off your food supplies during opening hours or in the food donation boxes (outside of operating hours)
4. Society for the Aged Sick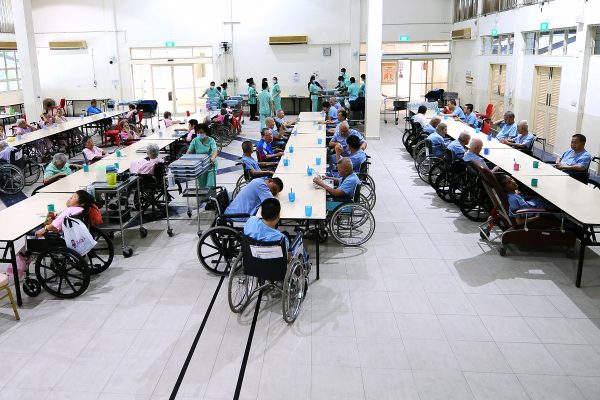 Keen on knowing where to donate food in Singapore to benefit the elderly in nursing homes? As a not-for-profit nursing home, Society for the Aged Sick (SAS) provides and cares for 400 elderlies every day. From rehabilitation to residential care, resources are stretched when it comes to caring for these residents on a 24/7 basis. Fortunately, SAS is able to make ends meet thanks to food donations in Singapore. Ranging from luncheon meat to rice and bee hoon, rations like these go a long way in food prep for the daily three meals and tea breaks.
What: See the full list of foods here
How: Deliver to 130 Hougang Avenue 1, S(538900) / contact via email or call at 6922 6222
5. Willing Hearts
Willing Hearts is a soup kitchen that's largely dependent on your food donations in Singapore to continue serving the underprivileged with meals every day. Volunteers at this secular, non-affiliated charity cook and distribute meals islandwide. From serving migrant workers to single-parent families, the soup kitchen volunteers begin operations in the wee hours of the morning to meet the ever-growing demand. Planning on heading down with your food donations? Go during their opening hours so volunteers are able to collect it from you!
What: See the full list of foods here
Where: Kembangan – Chai Chee Community Hub, 11 Jalan Ubi Block 6, #01-51, S(409074)
Opening Hours: Daily, 4.30am – 3pm
6. Majulah Belanja
Unsure how you can reach out to dormitory owners and migrant workers with food donations in Singapore? Majulah Belanjah is one of the newest charity initiatives to pop up in light of Circuit Breaker measures. It runs a joint project with COVID-19 Migrant Support Coalition to address the immediate needs of migrant workers. On their site, you'll find a request board that helps match migrant worker requests with public donations. To help boost the morale of those isolated in dormitories, you're encouraged to donate ready-to-eat snacks and personal grooming products.
What: See the full list of foods and essential items here (minimum for 20 pax)
How: Fill in this form and a volunteer from Majulah Belanja will be in touch with you
7. Ronald Mcdonald House Charities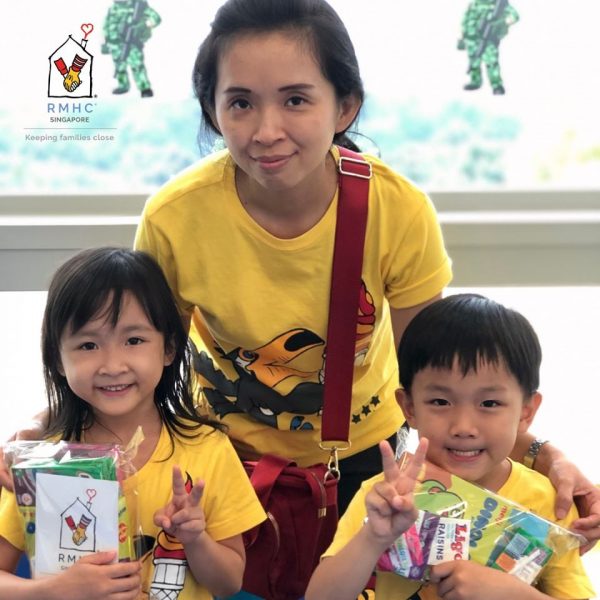 We all know McDonald's for their extra value meals but did you know they're funding a non-profit cause in National University Hospital too? Ronald McDonald House Charities (RMHC) is an independent charity that dedicates itself to bettering the health and well-being of children admitted in the hospital. It's no surprise then that their requested food donations in Singapore consist of kid-friendly items like Milo sachets and snacks for children! As hospital stays can be frightening for younger ones, your donations in-kind will make their stay more pleasant.
What: Snacks, instant noodles, spreads and instant beverages(with at least six months of shelf life)
How: Contact in advance via email or call at 6778 1934
Support the needy with food donations in Singapore
With ample ways to contribute to food donations, you'll never need to worry about where to donate food in Singapore again! Keen on making cash donations to help out the less fortunate? Check out these charity organisations in Singapore that'll put your generous donation to good use! Alternatively, if you're looking to declutter your wardrobe of unwanted clothes, read this guide to clearing preloved clothes.