An escape to the waters is certainly the best way to cool off from the scorching Singapore sun. However, relaxing at the same old swimming pools and beaches can get boring after a while. If you're itching for a change of scenery or want to pick up a new sporting hobby, try some other water sports instead! From dragon boating to wakesurfing, here are some fun and exhilarating water sports to try out in Singapore!
1. Wakesurfing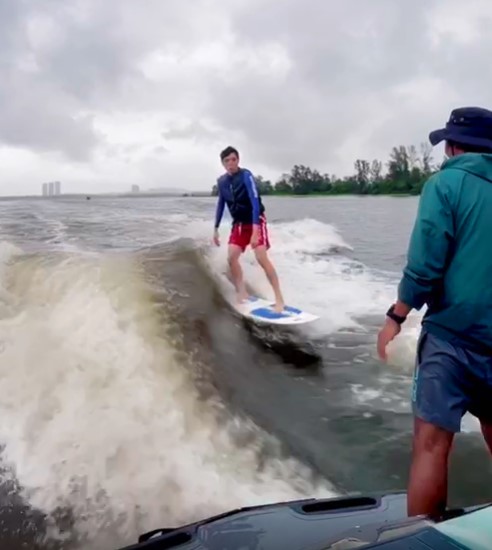 Surfers, here's your chance to make your own waves! Known as a cross between skateboarding and surfing, wakesurfing is one of many water sports in Singapore that's creating a buzz. As wakesurfers are initially towed by a motorboat, you won't need to paddle. Instead, the wake boat will be doing the hard work by towing you whole throwing out waves. You'll just have to focus on maintaining your balance and trying to keep the momentum going.
Interested in being one of the few to master this water activity in Singapore? Wakemusters is the first school dedicated to offering wakesurfing lessons and has the equipment to create the most conducive waves. If you're learning the ropes, you'll appreciate the personalised coaching that guarantees you learn a thing or two about the hot new water sport. Don't forget to bring diving gloves (available on Prettyia) — they'll let you have a better grip of the rope towing you!
Address: 11 Northshore Drive, S(828670)
Opening Hours:
Mon – Fri: 10am – 7pm
Sat – Sun: 8am – 7pm
2. Scuba Diving
Ever dreamt of exploring the vast underwater world? Water activities in Singapore like scuba diving offer the chance for underwater exploration! After a quick diving primer, you'll be scuba ready in no time. From encountering schools of fishes to observing them in their natural environment, it's truly a worthwhile experience that gets you closer to marine animals. 
If the world of diving excites you, sign up with Gill Divers — recognised by the Scuba Schools International. From open water courses to rescue diver lessons, divers of all skill levels are welcome! For newcomers, their Try Scuba Diving course will teach you the basics of diving while in the safety of their pool. Prefer to get your own wetsuits? Take advantage of the warmth from insulating wetsuits for Male Camo Diving Wetsuit and Female Camo Diving Wetsuit (both available on Aqua Lung SG)!
Address: 37 Hongkong Street, S(059676)
Opening Hours:
Mon – Fri: 10am – 9pm
Sat – Sun: 10am – 7pm 
3. Snorkelling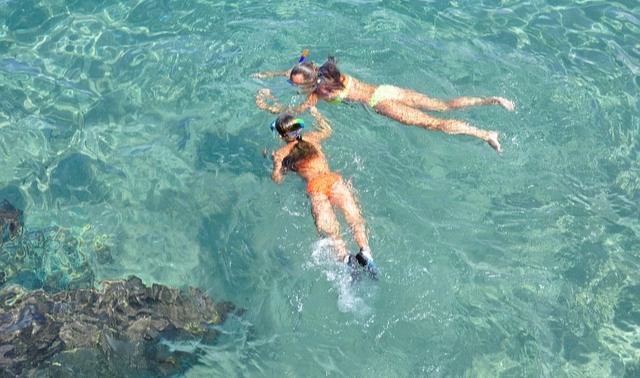 Dislike the hassle of diving preparations but still want to explore the deep blue sea with? Why not give snorkelling a go! Snorkeling ditches the need to haul hefty oxygen tanks and scuba gear in favour of lightweight snorkelling masks (available on syk.shitou3.sg) and snorkelling fins (available on outgoing.sg). With the right equipment, you'll be able to get close to marine life during this water sport activity in Singapore!
If you're confident in your snorkeling abilities, it's time to put those skills to the test by arranging for open water diving sessions. For transportation to nearby snorkel spots, approach GS Diving for affordable boat charter services and diving courses. With their spacious dive decks and warm hospitality, you'll adore mingling with your friends while exploring what the sea has to offer.
Address:  90 Lorong 23 Geylang, #01-03, S(388393)
Opening Hours: Daily, 11am – 8pm
4. Windsurfing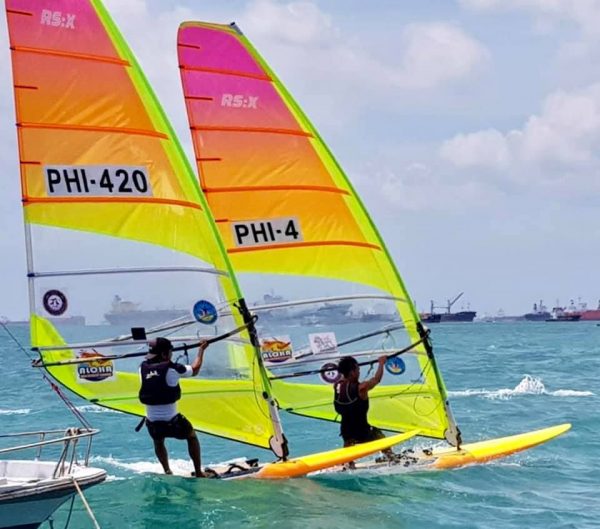 Windsurfing is what you get by combining aspects of surfing and sailing! Simply catch an updraft and you'll be on your way as the powerful wind propels your sail forward. While it might be more physically demanding than most water sports in Singapore, it's certainly worth the adrenaline rush when riding the forward momentum of the waves and wind.
Keen on braving the draughts and currents? Sign up for a basics course with Constant Wind Sea Sports and Sailing School. Over the span of four lessons, you'll be taught everything from steering to directing yourself through strong winds. Just bring along your favourite swimwear and Constant Wind will provide the rest of the necessary windsurfing gear.
Address: 11 Changi Coast Walk, S(499740)
Opening Hours:
Mon – Fri: 9.30am – 5.45pm
Sat – Sun: 9.30am – 6pm
5. Stand-up Paddling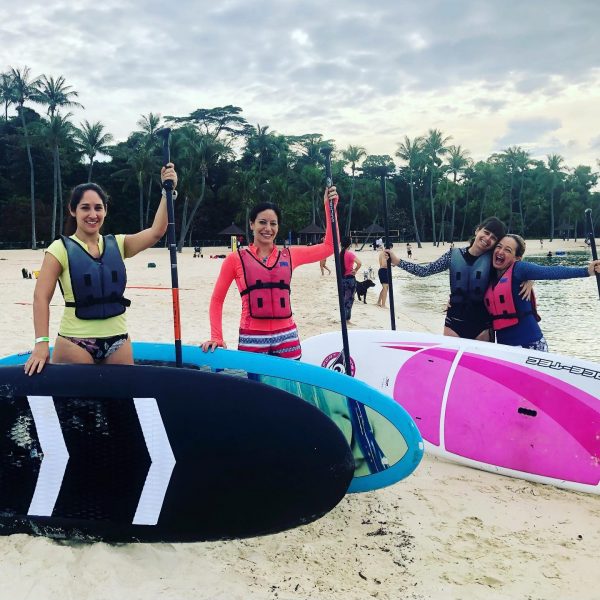 Prefer more challenging water sports in Singapore? Get ready to test your mettle with paddleboarding. Like windsurfing, you'll first need good balance to stand on the paddleboard. Rather than wait for a strong updraft, you have a stand up paddle to propel yourself through the water. Fitness fanatics would be glad to know that it's also one of the most complete full-body workouts out there as your arms, legs and core muscles are engaged! To ward off chafing, we recommend investing in a rashguard (available on TYR Official Store) that will also protect you from the harsh sun rays.
Despite being one of the newer water activities in Singapore, it's quickly gaining popularity among many. Beginners can try stand up paddling classes at Celine At Sea. Once you've mastered the basics, you can even graduate to their paddle board yoga!
Address: Sentosa, Tanjong Beach, S(098942)
Book your sessions by calling 9638 5565
6. Kayaking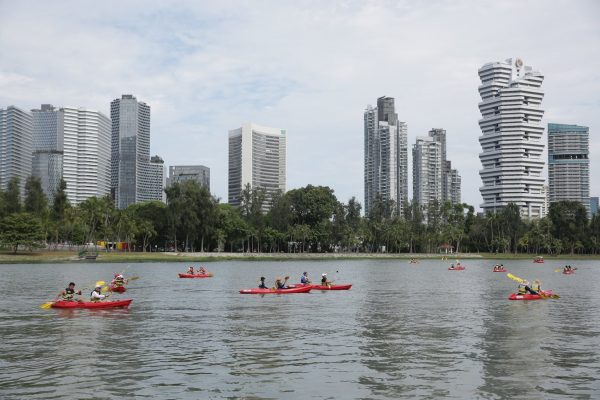 Whether you want to beat the heat or relive your Outward Bound days, kayaking is usually the first water sport activity in Singapore that comes to mind! Besides training your upper body, kayaking is also a great activity for bonding with friends as your paddling coordination is tested.
Want to paddle with a view? Head on to PAssion WaVe at Marina Bay where you can rent a two or four-seater boat and paddle against the stunning backdrop of the city's skyline. Apart from kayaking, the community centre also rents out equipment for a myriad of other water activities like windsurfing and wind sailing.
Address: People's Association, PAssion WaVe @ Marina Bay, 11 Rhu Cross, S(437440)
Opening Hours:
Wed – Sun: 9am – 6pm
7. Dragon boating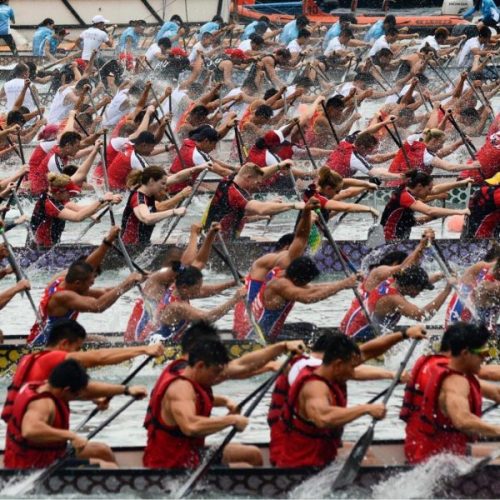 Keen on joining large scale water activities in Singapore? Make sure you give dragon boating a go. Although it might seem like being physically fit is a prerequisite, teamwork is more crucial to excelling in this ever popular water sport in Singapore! Due to the immense weight of the boat, everyone has to paddle in sync or there'll barely be any progress made. To protect your hands from this paddling intensity, we suggest getting paddling gloves (available on shiwaki2) so your palms are protected from potential blisters.
If you're looking for an introduction to this classic team building challenge, check out Dragon Boat Innovate. They offer a 2.5-hour basic course that'll help you master the techniques and get your adrenaline rushing. For more information on dragon boating, read this guide to the dragon boat festival to better understand the significance of this water sport in Singapore!
Address: UB.One, 81 Ubi Avenue 4, #06-26, S(408830)
Opening Hours: Book your sessions by calling 9772 1834
8. Sailing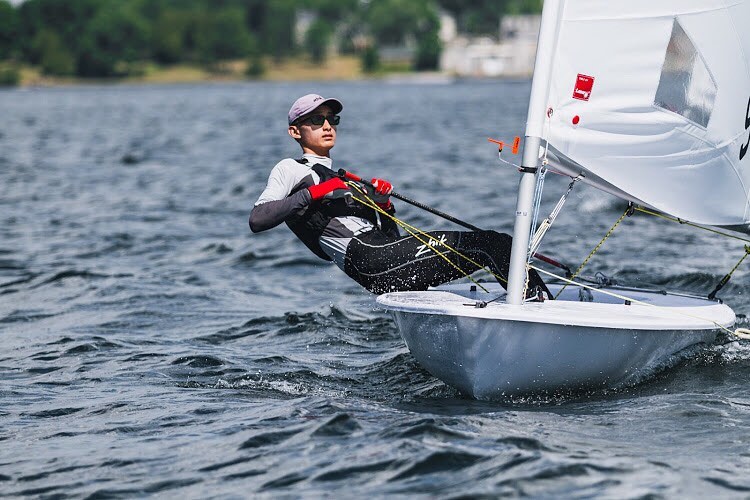 Sailing aficionados believe that piloting their boat is more than just a sport and it's definitely not hard to see why. As both a racing sport and a leisure activity, sailing offers hours of enjoyment and benefits. Enjoy the adrenaline rush as you race with the wind or be one with nature as you relax atop your sailboat while drifting across the waters. One of the key accessories for sailing is polarised sunglasses (available on yixing Sunglasses shop). After all, you can't make proper progress while being blinded by the sun!
Contrary to popular belief, sailing is one of many water sports in Singapore that can be fun for the whole family. Thanks to the plethora of sailing courses offered at the Singapore Sailing Federation, this water sport can be enjoyed by your little ones too! From basic courses to more advanced race-centric courses, your children will definitely be able to get their sea legs here.
Address: National Sailing Centre, 1500 East Coast Parkway, S(468963)
Opening Hours:
Mon – Thur: 9am – 6pm
9. Mermaiding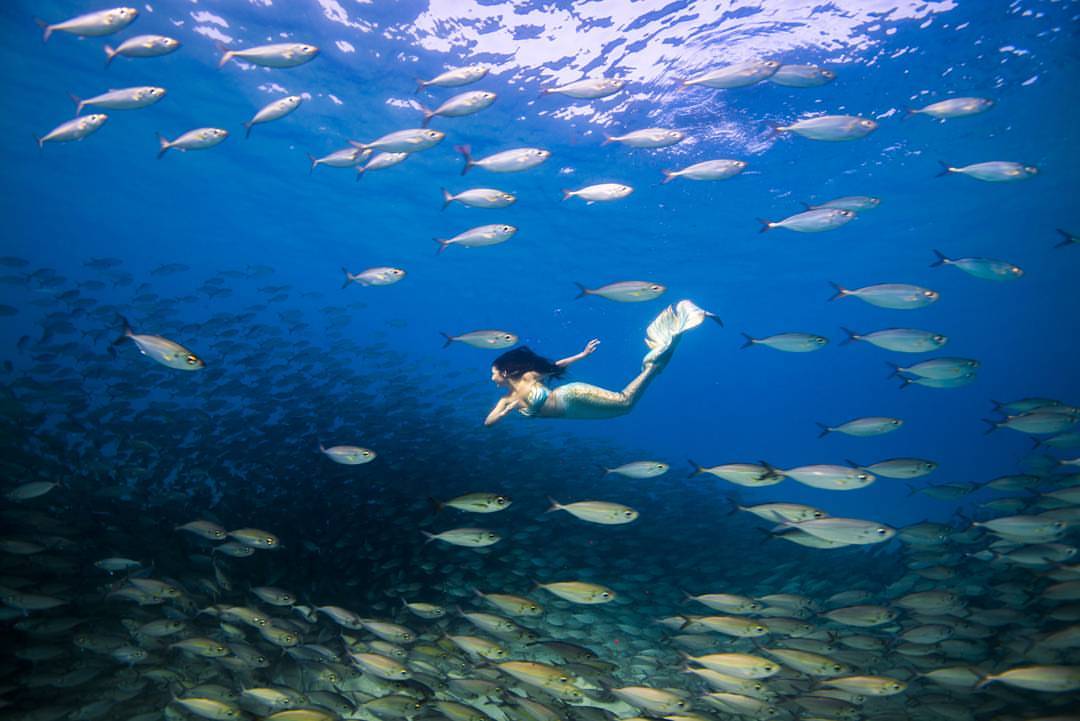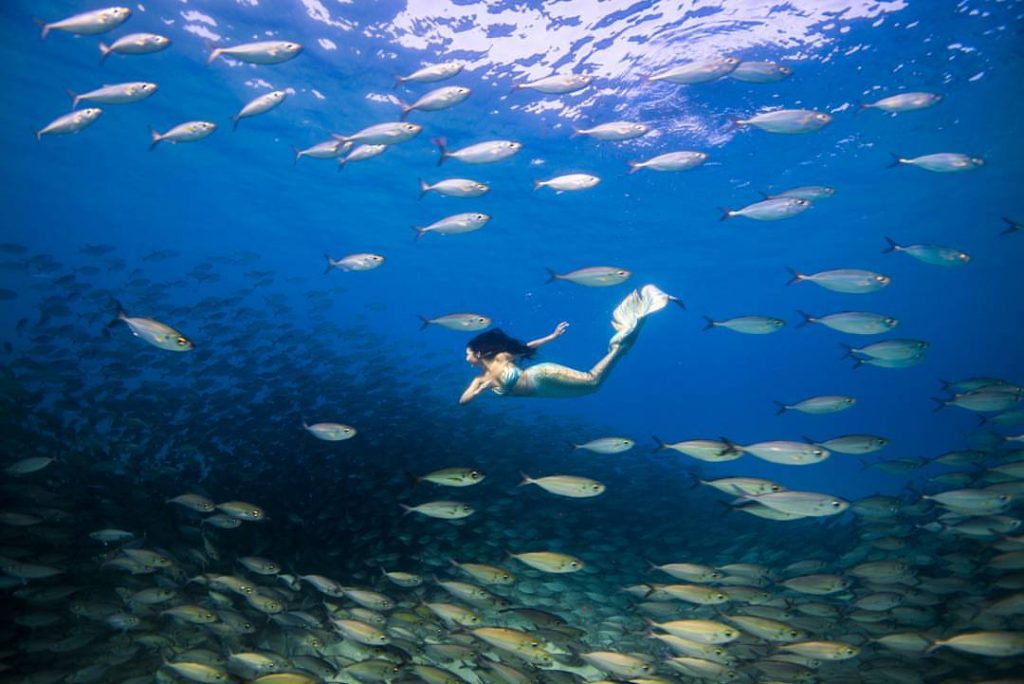 Of all the water activities in Singapore, we guarantee you've yet to hear of this one! With the launch of Singapore's first mermaid school in 2015, mermaids are no longer the stuff of legends. The mermaid school conducts classes for both kids and adults so you can finally live your dreams of being a real life mermaid whatever your age. Learn to swim, breathe and act like a mermaid in class as you interact with fellow mermaid enthusiasts in their classes!
Don't underestimate the workout mermaid classes at Syrena give — it requires some pretty intense core and legwork, similar to some of the more common water sports in Singapore! Besides a full body workout, her classes also place a strong emphasis on team-bonding and body positivity. This provides a unique and wholesome experience that amounts to more than just frolicking in the water.
Location and lesson times vary, email to enquire at thesingaporemermaid@gmail.com. 
Pick up a new hobby with these water sports in Singapore
Just because we're a tiny tropical island doesn't mean that there's a shortage of activities to enjoy. Besides these water sports in Singapore, our sunny shores also offer a myriad of other fun activities. For starters, you can unleash your inner Tarzan at these climbing gyms. Alternatively, for your little bubs, you can bring them for a romp at the best outdoor playgrounds!
This article was updated on 10 February 2021. Additional research done by Bryant Tay.