"Singapore's too small!" "There's nothing fun to do in Singapore!" While it may seem like there's a limited number of things to do on our little red dot, there's actually a plethora of fun things to do in Singapore with friends if you know where to look! From appreciating the star-studded skies to indulging in local cuisines, here's a comprehensive guide to having a good time with your buddies.
Fun things to do with friends in Singapore at a glance
(FREE) Fun things to do with friends in Singapore
1. Conquering a hiking trail

Kicking off this list of fun things to do in Singapore with friends is an activity that nature lovers will adore! Nothing quite matches the feeling of taking on adrenaline-pumping hiking trails or cruising along scenic cycling routes in Singapore! If admiring the sights while getting a good workout sounds like something you'll love, you'll be glad to know there's a wide array of trails for you and the gang to conquer. Just make sure to equip yourselves with the right fitness attire for men and women before heading down!
2. Hosting a video games night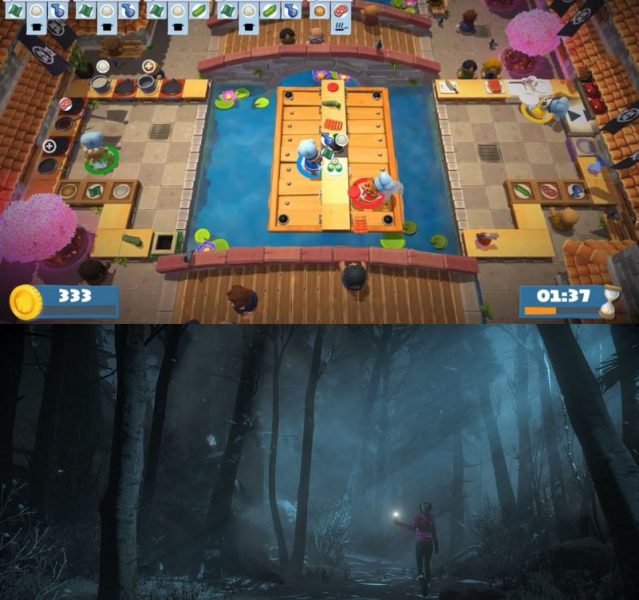 Regardless of your gaming skill, we guarantee you'll have oodles of fun hosting a night dedicated to playing video games! If you're clueless on where to begin, check out our recommendations for fun Nintendo Switch party games. Feeling brave? Read our guide to the best horror games for some spine tingling chills with your buddies. From organising kitchen duties in Overcooked 2 to navigating the creepy ski lodge in Until Dawn (both available on ShopiTree), our array of video games will keep you entertained for hours on end.
3. Volunteering at animal shelters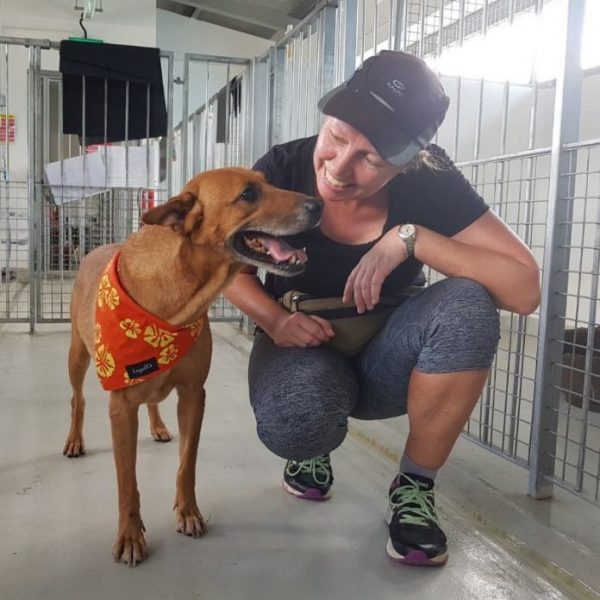 Volunteering at animal shelters in Singapore counts as a fun thing to do with friends in Singapore too! As manpower and funding is stretched thin at many of these shelters, your selfless efforts will definitely be appreciated. From taking them on walks to feeding and cleaning them, there's an assortment of ways you can show your love for these animals. While it might not be the most exciting recommendation on this list, it'll certainly be the most eye-opening one!
4. Gathering your friends for card / board games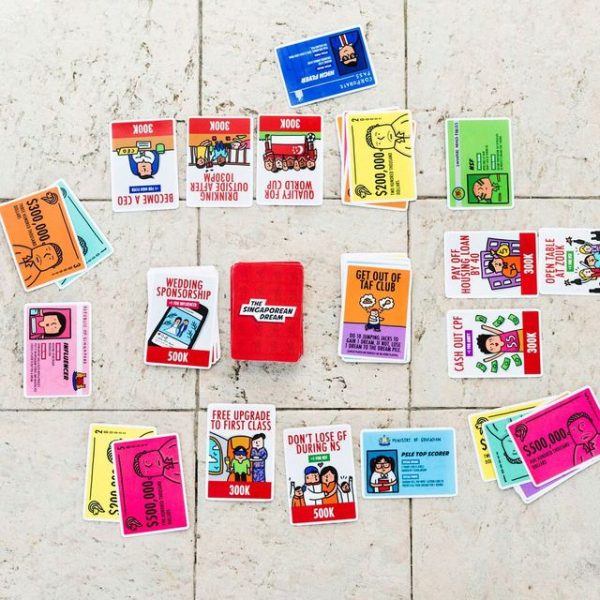 Take a break from the screens and check out our myriad of card and board games! Plenty of these games will test your wit and ability to think on the spot as you and your friends compete to win. From crowd favourites like Singaporean Dream (available on RPG – Right Place for Gadgets) to Ticket To Ride (available on Toy Station), you'll be spoilt for choice with our recommendations for fun adult card games and board games.
5. Playing a group sport
Team sports are a great way for you and your friends to build on communication and coordination skills while working up a good sweat! Whether you're casually practising or engaging in an intense pick-up game, there are many venues with enough space to play with your buddies. Concerned about unpredictable weather? Check out our list of indoor basketball courts in Singapore so you can shoot those hoops worry-free!
6. Movie marathon with friend

s
Movie marathons should be at the top of your list of fun things to do in Singapore with your friends just because they require the least planning. Simply prepare some mid-movie popcorn and beverages, stream your favourite movie and you're good to go! If you're in need of recommendations, we've compiled a list of our favourite horror movies (to watch your friends get scared to death). Alternatively, you can also give movies filmed in Singapore a go if you're feeling patriotic.
7. Admiring what nature has to offer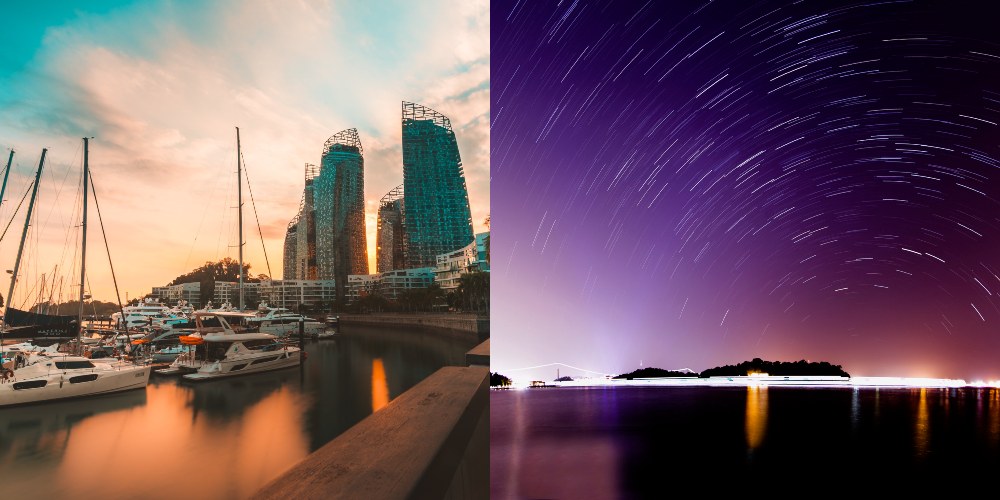 Any self-professed nature lover will tell you that there's nothing quite like the scenic view of a star-lit sky or vibrant sunset evening! As one of the most chill and fun things to do in Singapore with friends, you'll simply need to pitch a tent and wait for the golden hour. Need some help with locating the best spots? Read up on where to catch sunsets in Singapore and ideal locations for stargazing too. You might want to arm yourself with the best camera phone to capture this beautiful memory forever.
8. Unearthing Singapore's rich history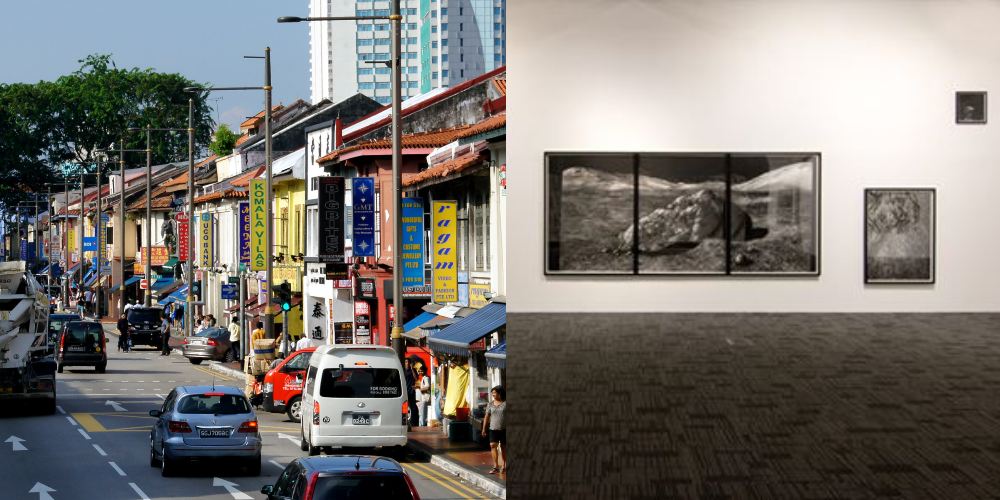 Don't let Singapore's age fool you — the nation is rich in history that's just waiting to be discovered. This is largely due to our diverse melting pot of cultures and celebration of multi-racialism. From neoclassical architecture that acts as remnants of the British colonisation period to iconic structures that form the backbone of Singapore's national identity, there's no shortage of locations for you to get inspired by! If you're a fan of art and cultural exhibitions, consider paying these best museums in Singapore a visit.
(Paid) Fun things to do with friends in Singapore
9. Hanging out at bars with games and live music
Nothing beats a night out with your best buddies at bars that serve more than just alcohol. From water holes that feature fun activities like mini golf and arcade games to speakeasies with live performances by talented musicians, you can find many bars boasting fun entertainment options. Keen on kicking back and relaxing after a long day? Then check out this round up of the best bars with games and jazz bars in Singapore!
10. Solving escape room puzzles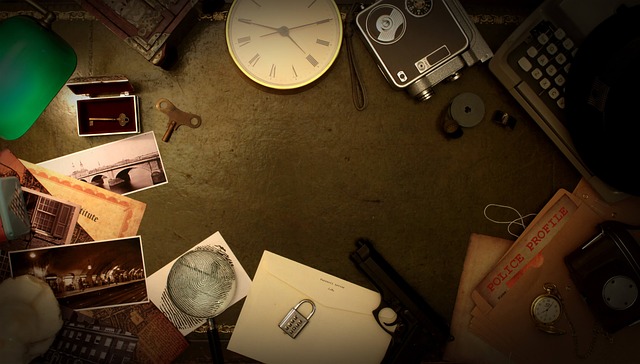 Adore mental gymnastics and solving puzzles? Escape rooms will be right up your alley! As one of the most fun things to do in Singapore with friends, the excitement and immersion you encounter at these themed puzzle rooms is unmatched. With regularly rotating themes and scenarios, you can usually expect a brand new experience when you head down for the next adventure. Just make sure to keep your wits about you as some of the best escape rooms in Singapore can truly scare you with their bone-chilling installations!
11. Being a local foodie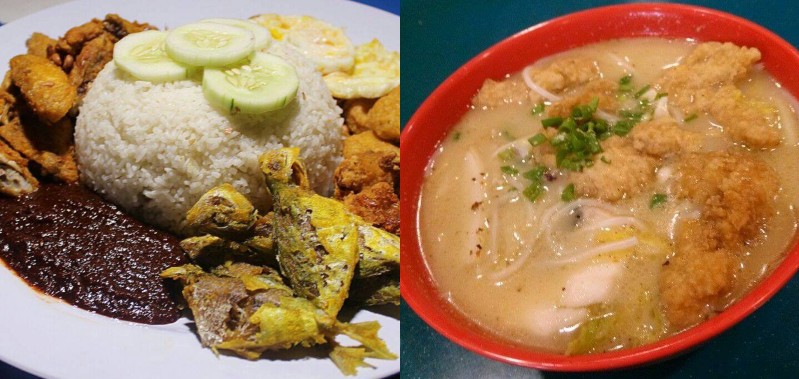 Ask any local what their favourite pastime is and odds are it'll be eating their way through the local cuisine! With such an eclectic range of local food options available, it's no wonder going on food hunts remains one of the most fun things to do in Singapore with friends. While it can be a challenge to brave the hot weather and stand in line for a long, long time, it's often worth it! Wondering what our top local food picks are? Check out this comprehensive guide to the best hawker stalls in Singapore!
12. Gliding across ice skating rinks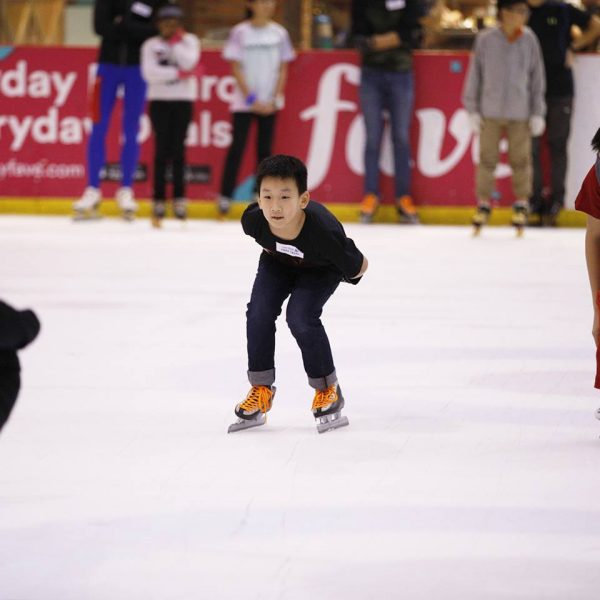 You might be in the tropics but you can still experience a slice of winter magic at ice skating rinks in town! As an activity that requires flexibility, balance and coordination, ice skating joins our list of fun things to do in Singapore with friends because it's a riveting learning experience. It's amazing to feel yourself progress from taking your first steps and struggling to balance to gracefully gliding! Beyond just ice skating, you're also free to sign up for classes like broomball on ice and get additional skating aids if necessary.
13. Feasting on all-you-can-eat buffets
Continuing on our food search, if your group is filled with big eaters that don't get satisfied with meagre portions, check out all-you-can-eat buffets in Singapore! Catering to different tastes and preferences with their varied cuisines and overall themes, you can have a hearty steak buffet on one day and a traditional dim sum buffet the next. Need recommendations on buffet places to visit? Bookmark the best seafood buffets and Korean BBQ restaurants in town! 
14. Singing your heart out at karaoke bars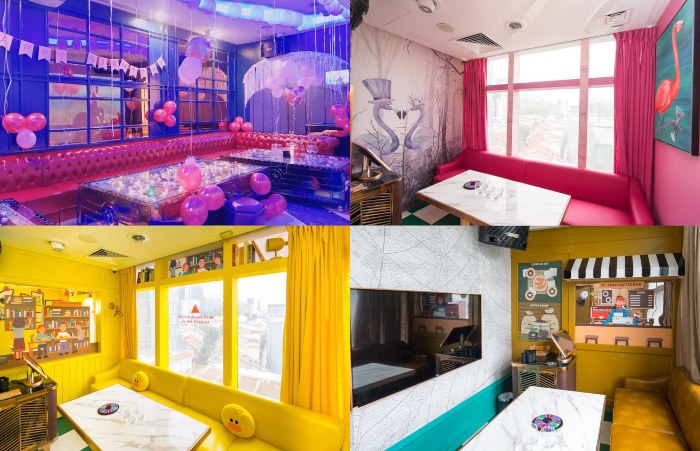 Belting to your favourite tunes during karaoke is one of the most fun things to do in Singapore with friends! From singing crowd favourites to butchering timeless classics, it's guaranteed that fun memories will be made there. (And yes that includes hilarious karaoke tropes like microphone hogging and tone-deaf screeching too!) Tired of visiting the same old places? From outlets that throw snacks and buffets into the mix to places that feature vibrant and Instagram-worthy themed booths, here's our rundown of the best karaoke bars in Singapore you have to go to.
15. Crossing the border for a day trip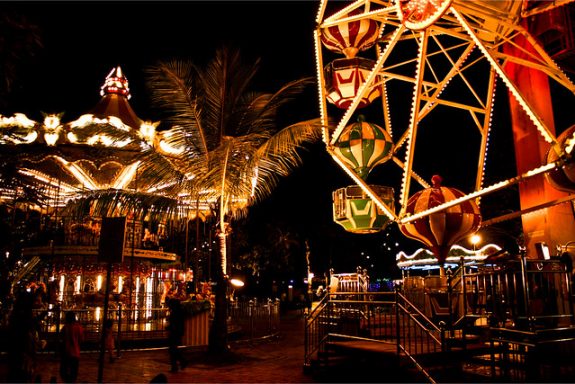 We're making an exception for this entry since it's a guide to fun things to do in Singapore with friends that doesn't actually take place in Singapore. Rather, it involves crossing the causeway for a day trip to JB! For the uninitiated, Johor Bahru boasts affordable food and varied activities. Ranging from Hutan Bandar's gorgeous natural sights to impressive theme parks like Fanpekka and Legoland, there's more to do than meets the eye across the border.
16. Heading out for a meal as a big group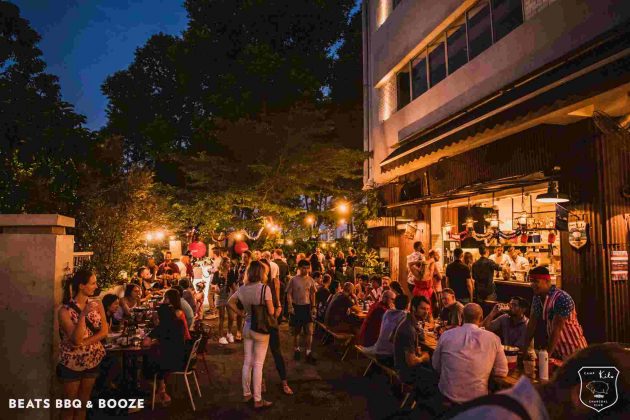 Going out as a huge group can sometimes be one of the more stressful fun things to do in Singapore with friends. This is largely because it's tricky to find a table to seat everyone. Thankfully, with our guide to restaurants for big groups, gone are the days when you're jumping from outlet to outlet and asking for table vacancies. We've even sorted them according to budget so you can easily locate one that doesn't burst the wallets.
17. Racing your friends in go-karts
Ever wanted to test your Mario Kart skills in real life? Although you can't toss blue shells at your opponent or apply a nitrous boost, you can get a taste of that by trying go-karting! You'll surely have a blast zipping down long straights at blistering speeds while attempting to take on tight corners. For maximum fun, our recommendation is to gather a bunch of friends so you can organise a mini Formula One tournament and live out your motorsport fantasies.
18. Exploring the remaining farms in Singapore
A visit to local farms provides a unique alternative to the usual list of fun things to do in Singapore with friends. Navigate your way through the remaining farms in Singapore while enjoying the sight of frolicking animals. Be sure to try their special organic produce too! Highlights include delicious fresh goat milk from Hay Dairies and fragrant Nasi Lemak with blue pea flower rice at Bollywood Veggies.
19. Taking up exercise classes together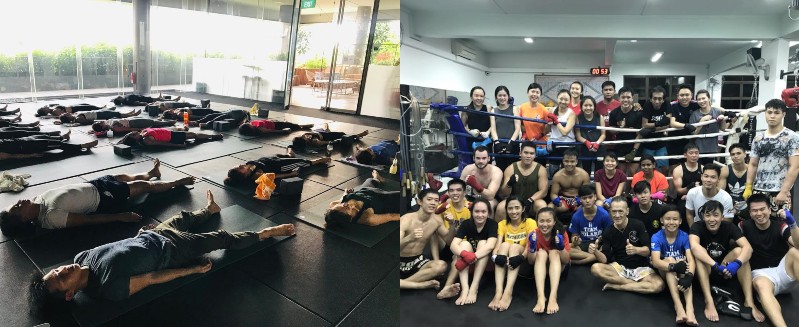 Exercise doesn't have to always be about lifting heavy weights and going for a strenuous run, it can also be about discovering entirely new hobbies. Whether you're using the classes to relieve stress or break the mundane cycle of daily life, workout classes definitely earned their spot on this list of fun things to do in Singapore with friends. For starters, we recommend visiting climbing gyms in Singapore for those keen on invoking their inner Spiderman. Alternatively, sign up for a yoga, Muay Thai or kickboxing class.
20. Cafe hopping
We understand that you need to treat yourself once in a while! When you're not eating purely for sustenance and budget reasons, why not check out the local food scene by cafe hopping! From dazzling food presentations to unique concepts you wouldn't see in hawker stalls, cafes are the gateway to the finer side of enjoying food on our sunny island. If you're in need of recommendations, we have you covered with the best cafes in Lavender, Haji Lane and Tiong Bahru.
Enjoy endless entertainment with our ultimate list of fun things to do in Singapore with friends
Equipped with this list, you're now ready to combat the naysayers who claim there's nothing to do in Singapore! If you're looking for activities suitable for your little ones, why not plan a day around our guides on things to do in Singapore with kids or the best indoor playgrounds in town.