If you had a rough week, it's probably a good idea to take a hike through one of the many hiking trails in Singapore. Take your mind off the weekly tensions by exploring the hidden beauties of the local flora and fauna. It's also a good way to keep up with your fitness if you have a desk-bound job.
Need some recommendations? Well, here are some of the best hiking trails in Singapore to explore for a weekend of recharge and relaxation!
Labrador Nature Reserve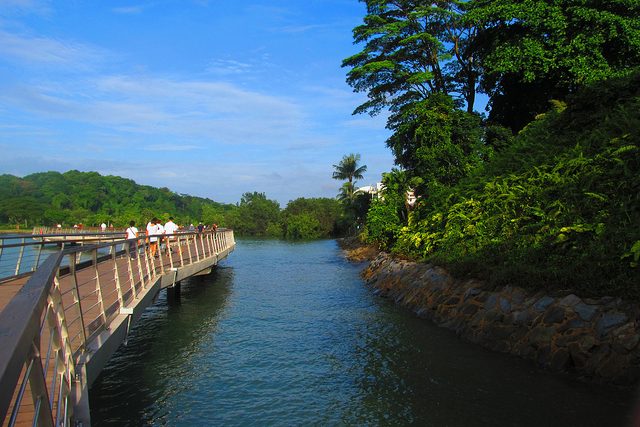 The Labrador Nature Reserve is a good hiking trail in Singapore to begin with if you're new to the activity. The park is smaller compared to the other hiking trails on the list. But despite its size, you can find several attractions that will make it worth the trip.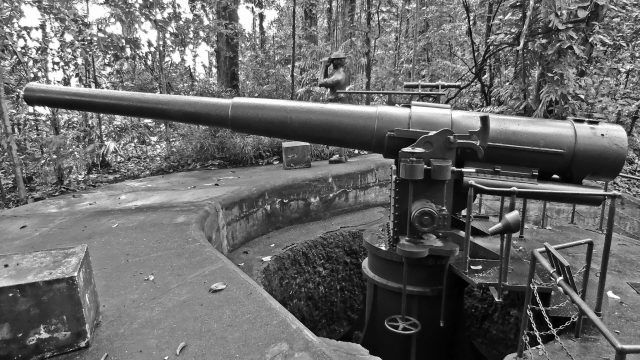 The site has its history in world war two as one of the many British coastal gun posts. You can even check out the old fort and tunnel entrances used during the defence of Singapore.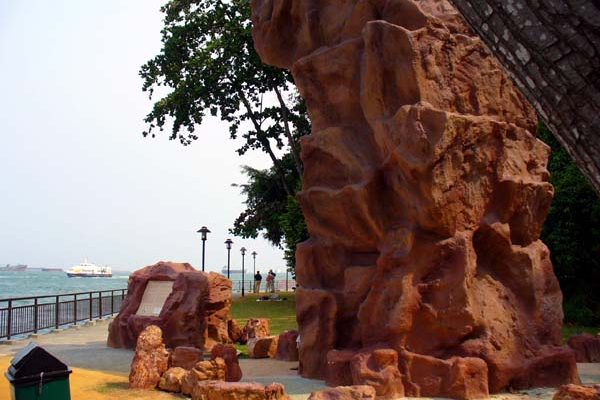 Don't forget to check out the coastal attractions as well. You can find the Red Beacon and Dragon's Teeth Gate towards the end of the nature reserve that is facing Sentosa. Both attractions have their histories in Singapore's past as a key merchant port.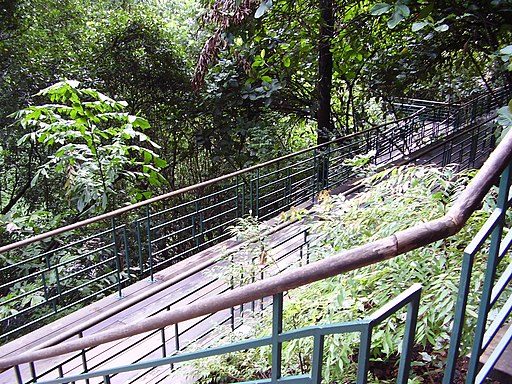 Sungei Buloh Wetland Reserve
The Sungei Buloh Wetland Reserve is home to some of Singapore's mangrove population. The unique trees live among the wetlands which is also home to unique wetland wildlife. If you're into photography, the wetland is a place to find wildlife like mudskippers, otters and more! There are even several freshwater ponds that feature beautiful aquatic plants. Do check out the mangrove boardwalk. It's a hiking trail in Singapore that will take you through the wetland reserve's mangrove plantation.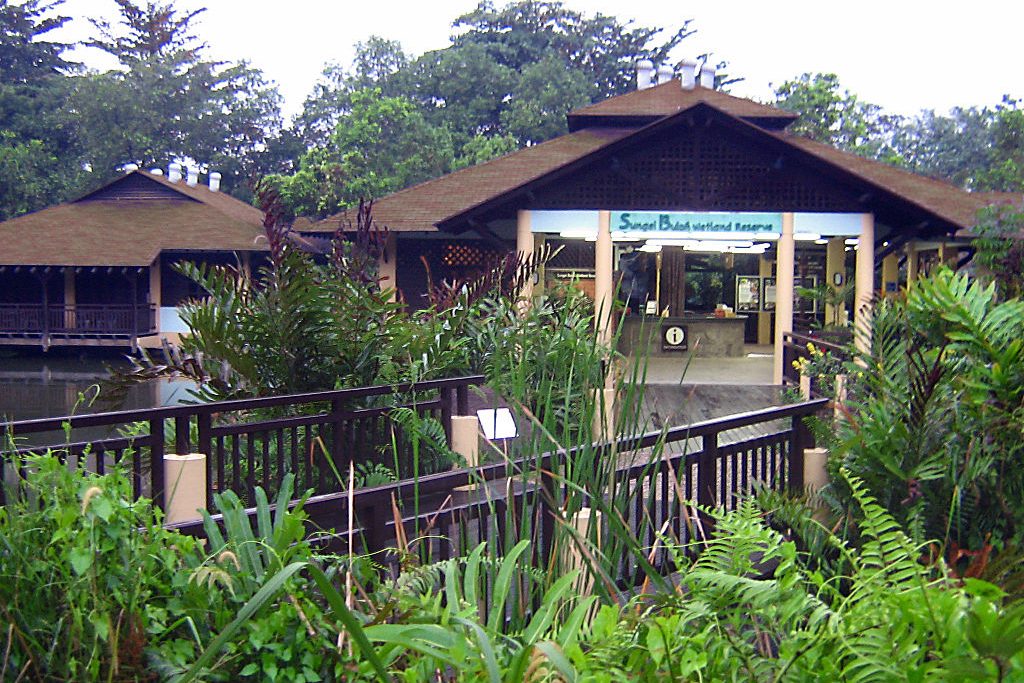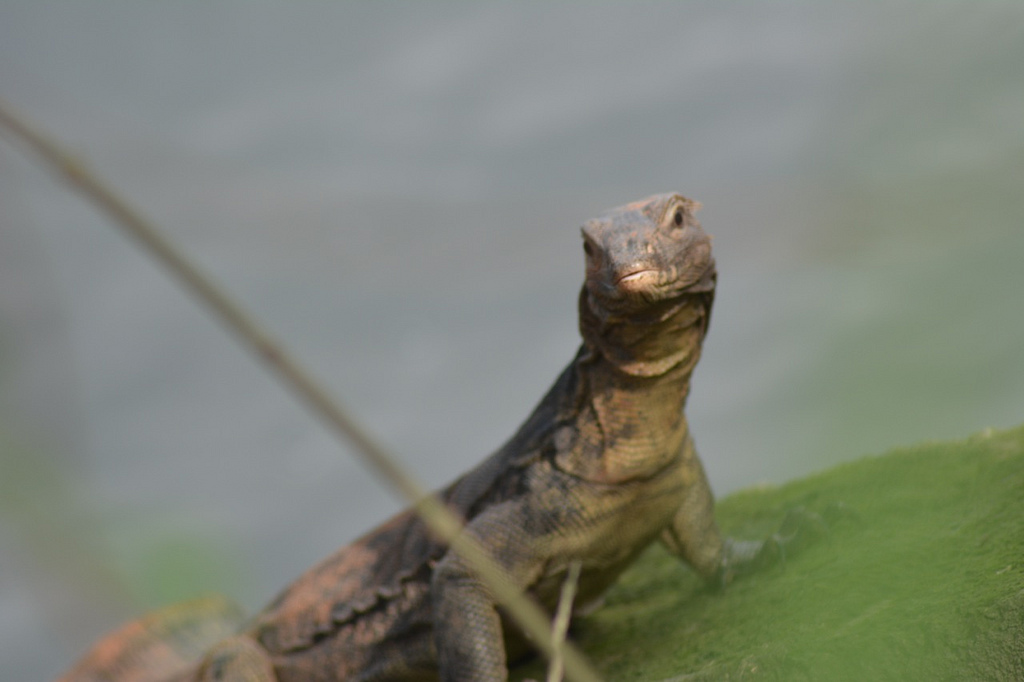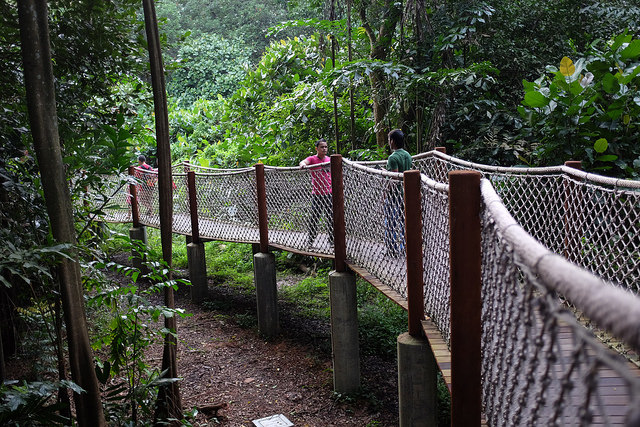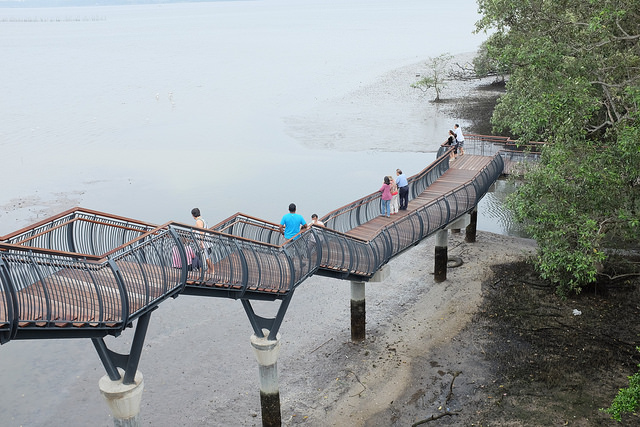 MacRitchie Trail
The MacRitchie Trail is one of the largest hiking trails in Singapore. It's even an ideal location if you're looking to train yourself for longer hikes.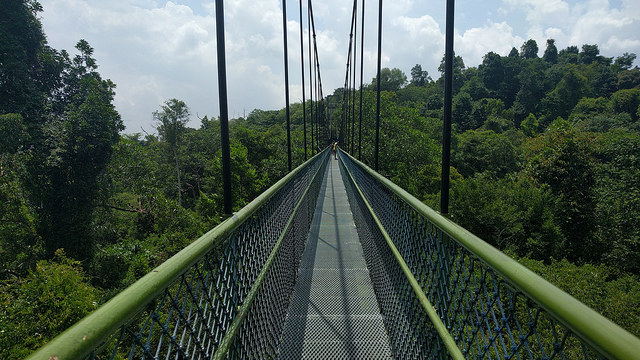 A highlight of the MacRitchie Trail would be the HSBC Tree Top Walk. It's one of the highest tree top walks in Southeast Asia and it takes a path among some of the tallest trees in Singapore.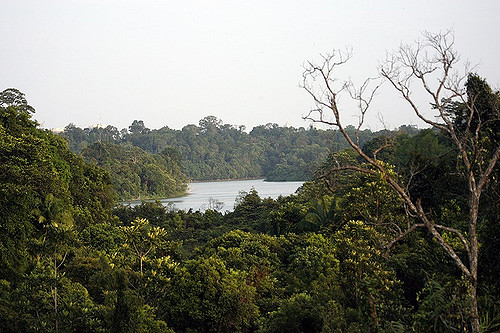 Another place you should visit for a panoramic view would be the Jelutong Tower. Like the tree top walk, you can enjoy a grand view of the park and MacRitchie reservoir. Do remember to bring a good camera – it's a photo opportunity not to be missed!
But if you're not into heights, you can also try walking along the MacRitchie Boardwalk. It's a path that takes you along the MacRitchie reservoir – also an ideal place for a good photo op.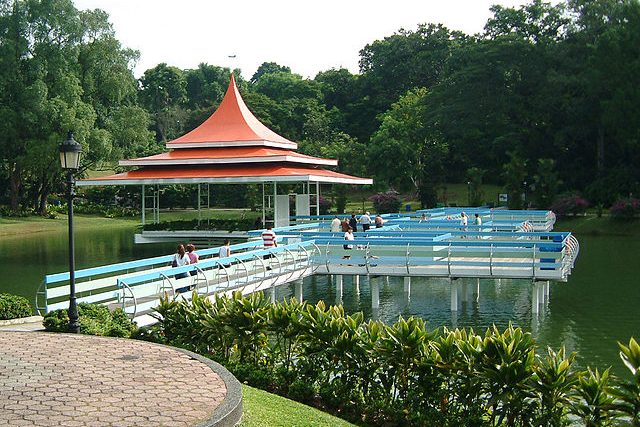 Kent Ridge Park to Mount Faber Park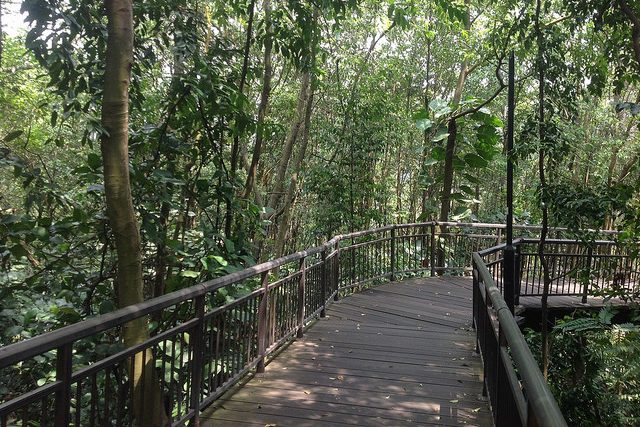 There is also a canopy walk near the war memorial that takes you along the ridges of Kent Ridge Park. The view from the canopy walk is worth taking a few stops to appreciate as you make your way across it.
The two major bridges to look out for is the Alexandria Arch and the Henderson Waves. Both are popular instagram worthy places in Singapore. Youths are always getting fresh photo opportunities at these architectural works of art.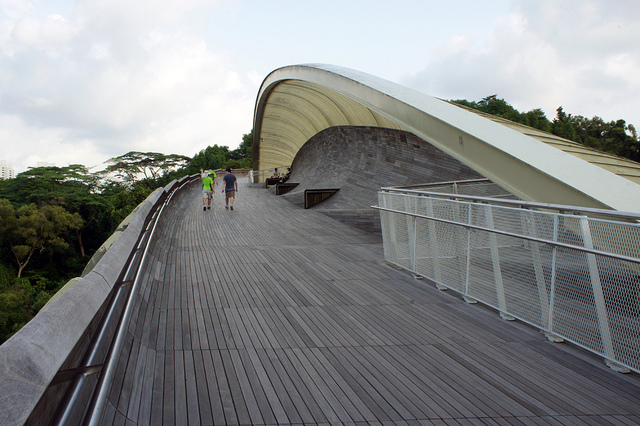 But if you really want a good view of Singapore from the ridges then you have to make your way to the Henderson waves. It is a skybridge located high above Henderson Road that provides a great view of the local attractions. You can even see Sentosa and the cable cars heading to and from it. If you aren't afraid of heights, you can try looking down and see people at the size of ants!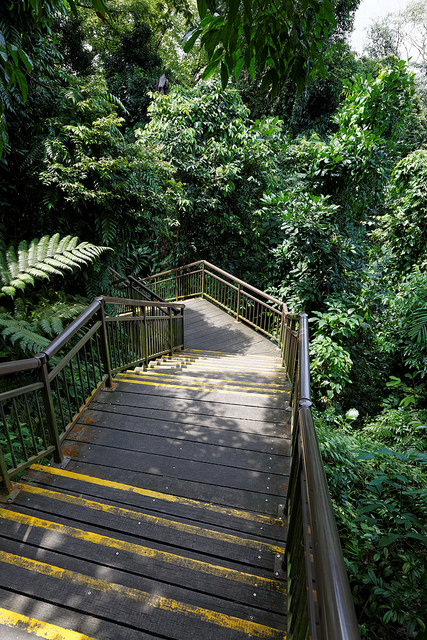 You can end your hike on the Marang Trail. It's best taken on a decent as it is rather steep to climb. As you make your way down from the ridges, you'll be greeted by the sounds of cicadas and the birds that inhabit the area.
Pulau Ubin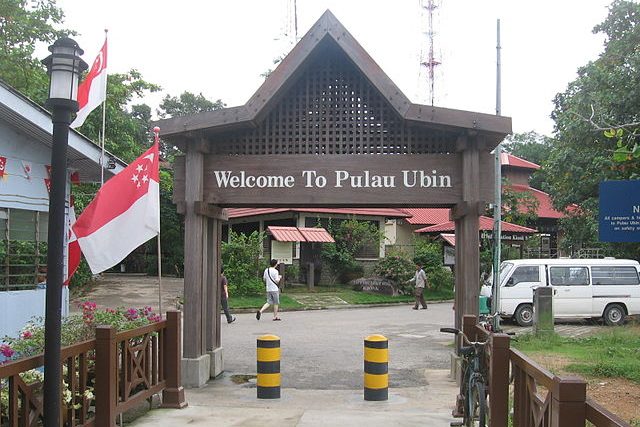 If you're feeling adventurous you can consider making a trip to Pulau Ubin. The little island full of instagram worthy sceneries! Need a recommendation? How about one of the many quarries located across the island? The natural backdrop will give an aesthetic boost to your weekly post. You can even check out the Sensory Trail Garden if you love tropical flora.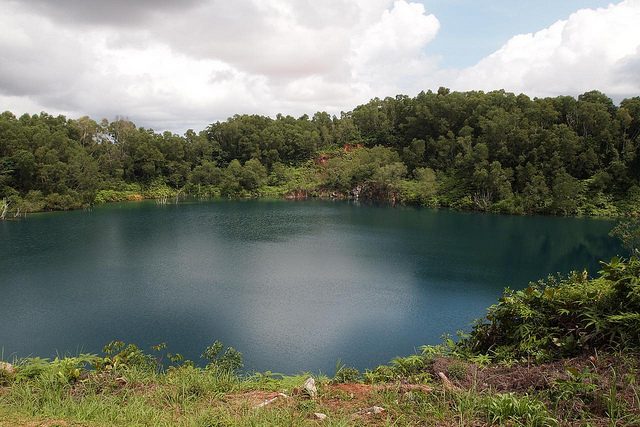 Other than hiking trails, the island offers several venues for activities. In fact, it's a popular fishing spot for folks. But if fishing isn't your thing, you can also try out the various cycling trails around the island. Pulau Ubin also has a mountain bike trail for those who love a dose of extreme sports.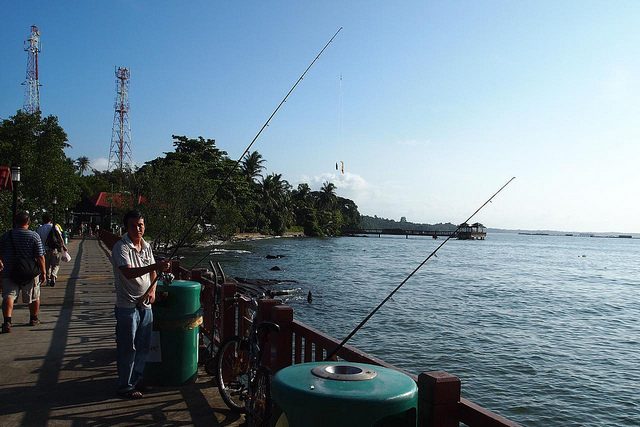 Bukit Timah Nature Reserve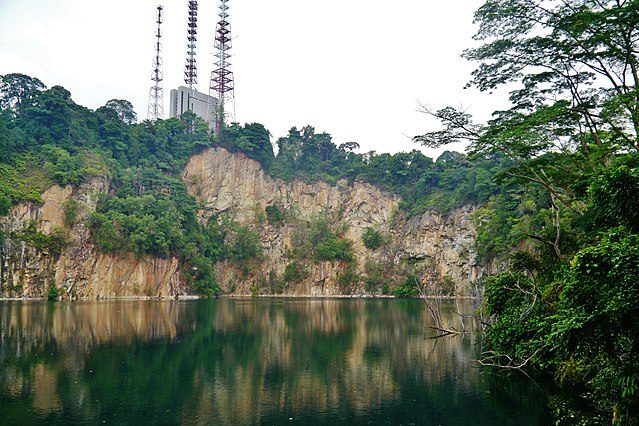 The Bukit Timah Nature Reserve is next to the MacRitchie Trail. In fact, there is a hiking trail that connects both parks if you're willing to walk the distance.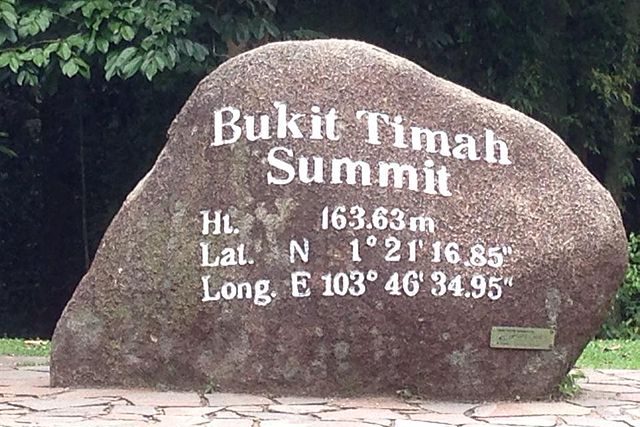 A common place to visit for avid hikers is the hill summit. It's no surprise since Bukit Timah Hill is one of the highest natural peaks in Singapore. It's also a good first challenge for new hikers. Other attractions include the Dairy Farm Nature Park, which is home to some of the many unique wildlife species in Southeast Asia.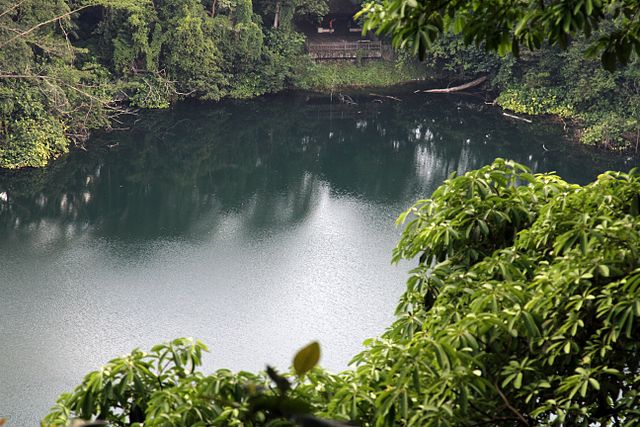 Need a fancy quarry for a good photo? You can check out the 'Singapore Quarry' or the 'Hindhede Quarry'. Both are along hiking trails within the park. They also make a good reward for anyone willing to make the trip to bask in good scenery.
Coney Island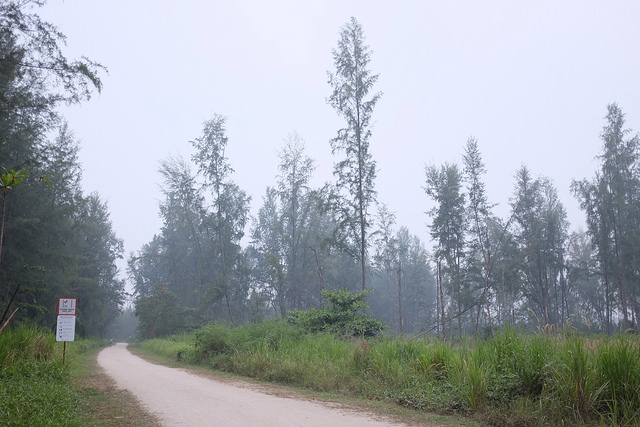 Coney Island is one of the newer hiking trails in Singapore. The island has been well preserved with the goal of maintaining its rustic feel. Man made structures are virtually absent in the park. It's also pretty quiet too. A perfect spot for people who need a silent retreat from the hustle and bustle of city life.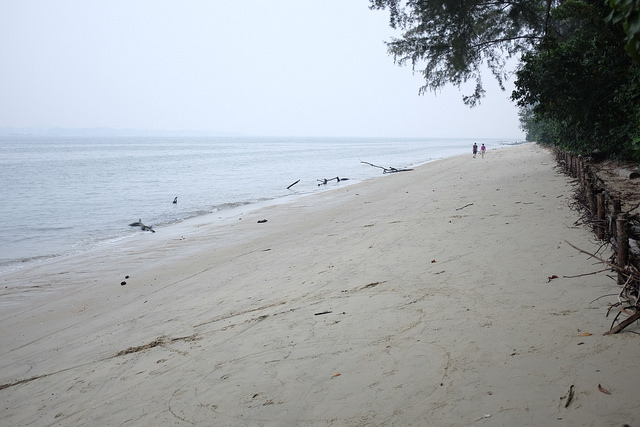 The island also an ideal place for bird watching and photography. There's even a bird hide to attract the various birds that inhabit the island.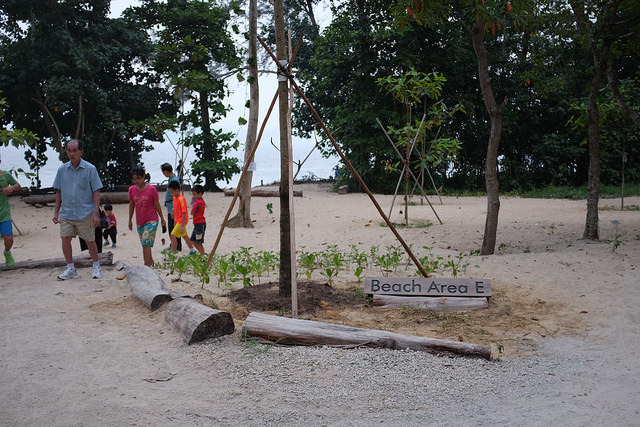 Do pay a visit to one of the many beach areas along the island. It's a good place for some serious meditation and silent reflection. You might even find it therapeutic for your mental well-being.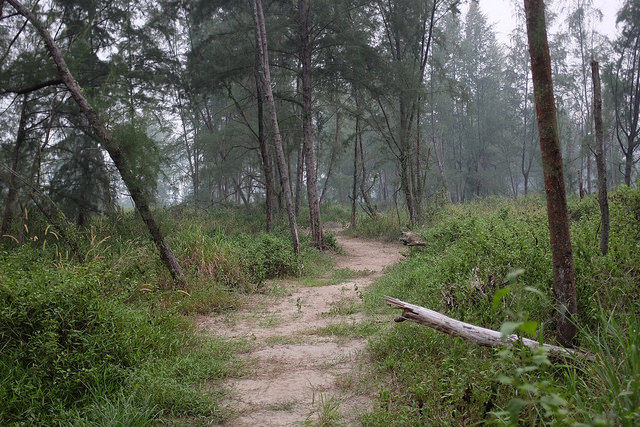 Punggol Waterway Park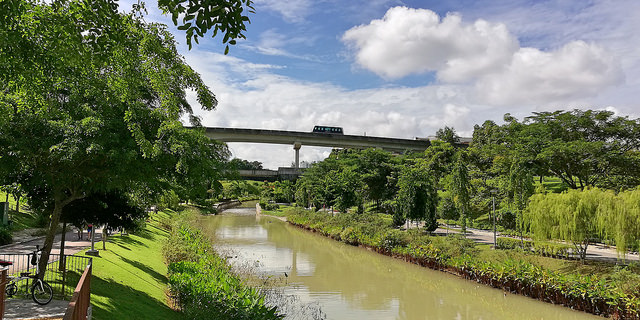 When you're done visiting Coney Island, you can make your way to Punggol Waterway Park. The park doesn't offer much of a challenge for advance hikers. But it's a pretty good place for new hikers to begin with. The lack of steep paths and the serene waterway view is both calming and encouraging for anyone on the path.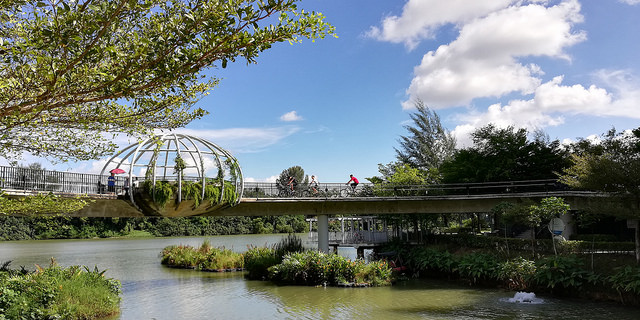 If you need an instagram worthy place in Singapore for a photo, try the Kelong Bridge or Jewel Bridge. The architecture of both bridges coupled with the waterway provide many photo-worthy angles.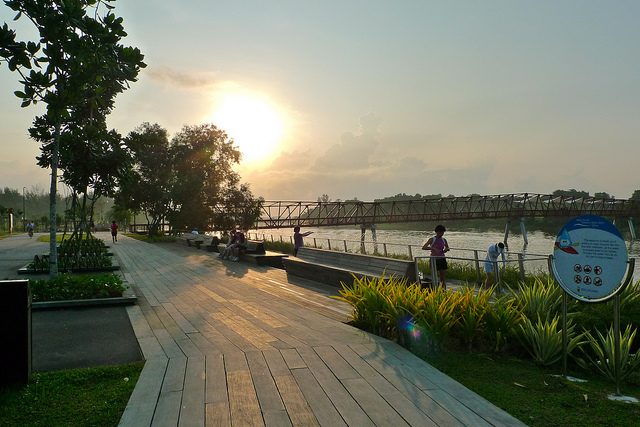 You can also try cycling through the waterway park. It's a frequent path taken by cyclists passing through Punggol. Overall, it's a hiking trail in Singapore that you can stroll through without any worries! A place that you should definitely be spending if you are in need of some relief.
Changi Beach Park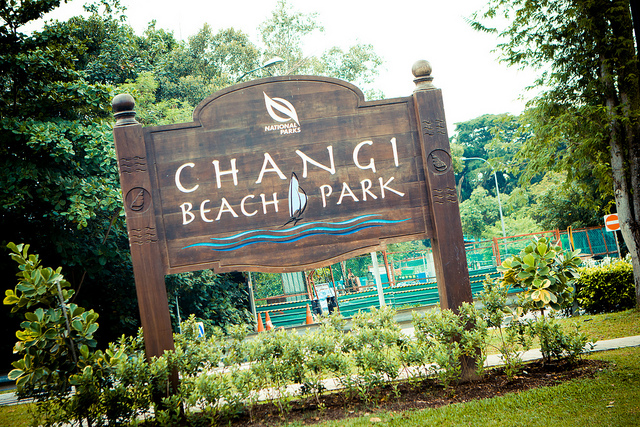 Changi Beach park is a hiking trail in Singapore that makes for one of the best places to catch the sunset. The coastal boardwalk along the Changi beach coast provides many places to chill. You can even see the movement of ferries from the nearby ferry terminal. It's a place that is ideal for people who like a sea view to go with their hike.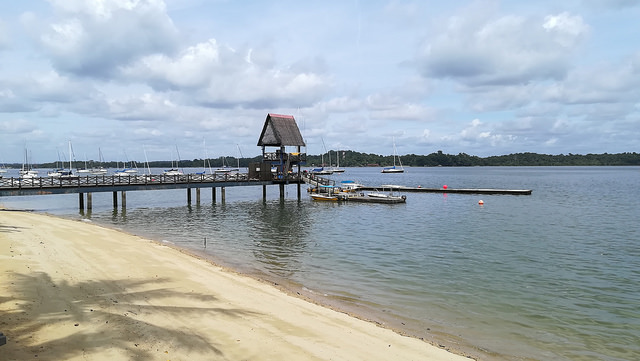 Another popular attraction of Changi Beach Park are the plane landings. The park is located right next to the airfield of Changi Airport. It makes an ideal location to sit under the belly of each incoming plane.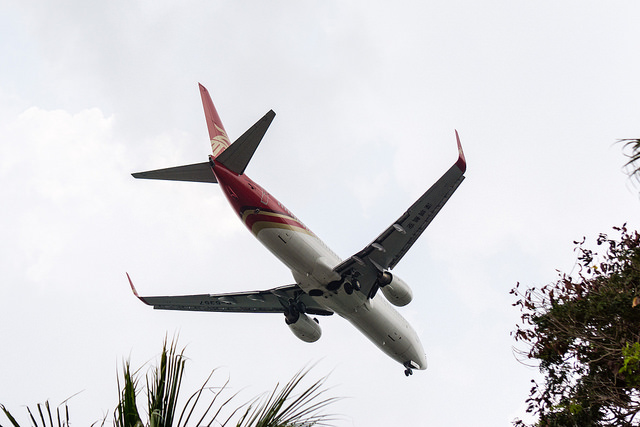 Ready to check out these hiking trails in Singapore?
It's time to start making plans for a trip to one of these hiking trails in Singapore! Do stock up on hiking gear and accessories and grab a good camera! You can even check our guide to picking a new camera if you haven't gotten one yet.
We hope these locations will give you a good place to start your weekend hike and exploration. But if you're looking to truly explore somewhere new, you can try some of the Malaysian and Indonesian islands around Singapore. It makes for a perfect weekend getaway since you don't need a plane to get to any of them.