Making headlines once again, Real Madrid superstar Cristiano Ronaldo recently announced a transfer move. Such an earth-shattering transfer costed Juventus 112 million Euros (approximately SGD $178 million)! Real Madrid Manager Zinedine Zidane once said "When you play with Cristiano Ronaldo on your team, you are already 1-0 up". There is no quote more apt when it comes to Cristiano Ronaldo goals at Real Madrid. With 450 goals to choose from, here are 7 best Cristiano Ronaldo goals and moments from his time at Real Madrid as a send-off for CR7.
Best Cristiano Ronaldo Goals At Real Madrid
1. That Bicycle Kick (Juventus Vs Real Madrid, 4th April 2018)
You know which of the overhead bicycle kick Ronaldo goals we're talking about. For the uninformed, bicycle kicks occur when you throw your body backwards into the air and use your legs to make a scissor movement. One of the best Ronaldo goals this year, many held their hands to their heads in disbelief upon seeing such a feat of acrobatic finesse. This even impressed rival Juventus fans as they gave Cristiano Ronaldo a standing ovation.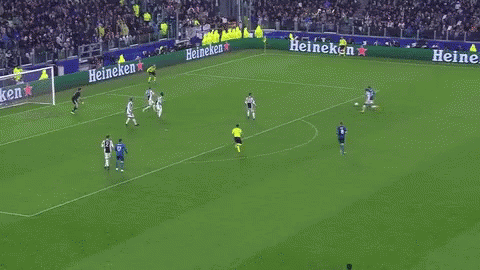 2. Header With Hang Time (Real Madrid Vs Manchester United, 13th February 2013)
Ronaldo goals are usually punctuated by extreme finesse and skill. While average professional basketball players can leap 71cm, Cristiano Ronaldo does one better. Towering over Patrice Evra at 78cm in the air, he scores a cracking header against Manchester United. Time seemed to come to a standstill as CR7 tucked his knees behind him and raised his centre of gravity, giving the impression of him hanging in midair.
3. Knuckleball Free Kick (Atletico Madrid Vs Real Madrid, 11th April 2012)
Free kicks feature frequently in highlights for Cristiano Ronaldo goals. However, not all of them are this special. A shot is a knuckleball when the football lifts up with minimal spin, causing it to zigzag midair and confuse anyone on the opposite end. When struck with immense power, the knuckleball becomes a nightmare for goalkeepers as they have to predict the erratic movement of the ball to save it. Such was the case for Thibaut Courtois when Ronaldo slammed a knuckleball free kick against Atletico Madrid.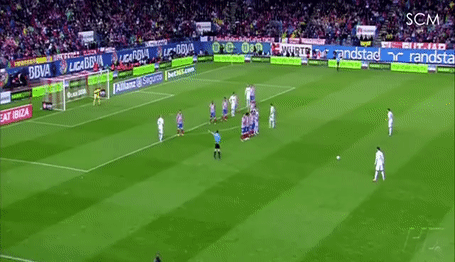 4. Dancing Around Defenders (Galatasary vs Real Madrid, 17th September 2013)
Cristiano Ronaldo is not only fast; he also has skills to pay the bills. CR7 is renowned for his dribbling prowess with unmatched ball control. Ronaldo showcases this by gracefully maneuvering past the Galatasary defence using quick directional turns and iconic step-overs. He then recovers from going past two defenders and bursts past the third to hammer the ball home with a powerful strike that is expected from all Ronaldo goals.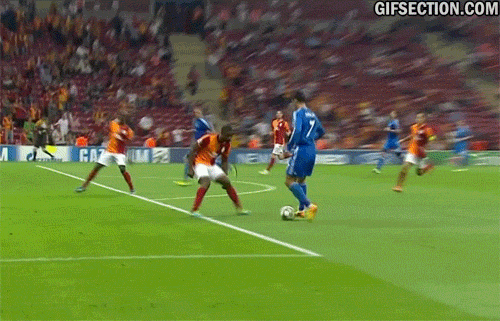 5. Clutch Backheel (Real Madrid Vs Valencia, 4th May 2014)
The amount of acrobatic prowess and confidence required to nail a mid-air backheel shot cannot be understated. It was the dying minutes of the game and Valencia was closing in on a hard-earned victory against Real Madrid. Unfortunately, Ronaldo had other plans. As Di Maria awkwardly crossed the ball in, Ronaldo improvised to deliver a last-ditch backheel that caught the ball mid-air and equalised the game for Real Madrid.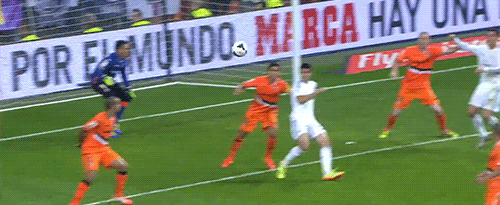 6. Scoring During A Cup Final (Barcelona Vs Real Madrid, 14th August 2017)
The rivalry between both major Spanish cities have leaked into football as Real Madrid and Barcelona fiercely contest the title of 'Best Club In Spain'. Termed 'El Clasico', tensions often flare when these two Spanish giants clash. While most players crack under the pressure of playing under such stressful circumstances, Ronaldo has proven time and again that he shows up to the big matches, ready to score. Ronaldo goals often make the difference in these encounters and such was the case in the recent King's Cup final. CR7 managed to smash the ball into the top corner, causing Ter Stergen to flail helplessly in dismay.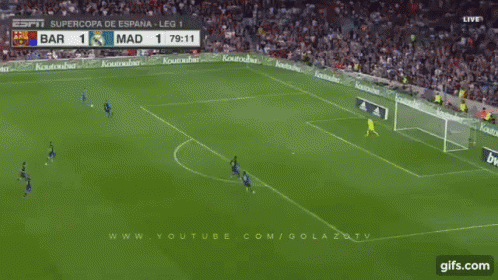 7. Curling One Into The Top Corner (A.S. Roma vs Real Madrid, 18th February 2016)
When playing against CR7, there always has to be more than one man defending against him. A striker that capitalises on every chance, Ronaldo is deadly in front of goal and can score from any position if you give him the space. In this instance, he skillfully drags the ball back and sends it curling into the top corner after losing his man-marker, shattering Roma's Champion League hopes and adding to the list of amazing Cristiano Ronaldo goals.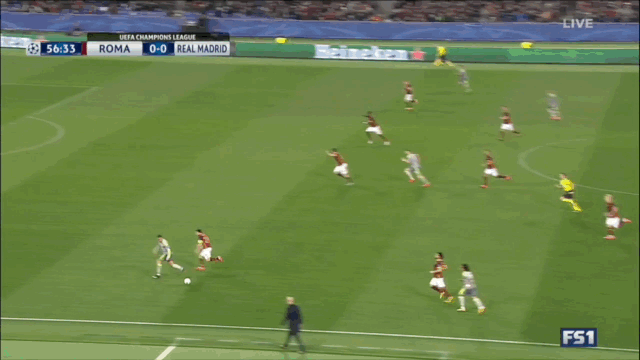 At 33 years old, Cristiano Ronaldo shows no signs of taking it easy. With his amazing record of 450 goals in 438 games and 5 World Player Of The Year titles, Ronaldo looks forward to lighting up the Italian Serie A with his unique flair and ferocity that no other player brings to the game.
Want to support CR7 while capturing amazing Cristiano Ronaldo goals from your living room? Buy the latest Cristiano Ronaldo merchandise with Shopee and enjoy browsing through our wide selection. From jerseys to accessories, you're bound to find something that you'll love!
Fan of other players? Check out our guide to 9 best football players to watch at World Cup 2018 and see if your favourite players make the cut!